10 things to do at Grand Canyon's South Rim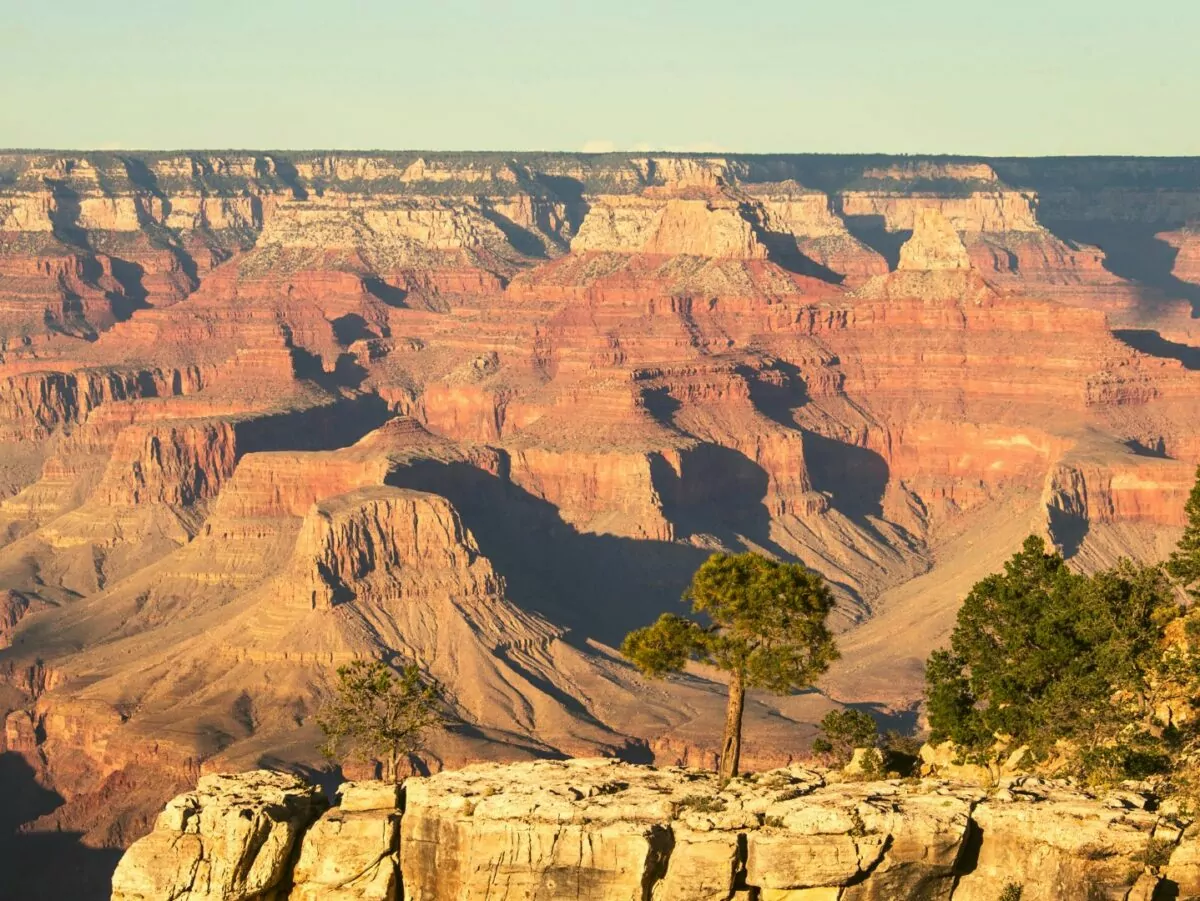 Travelers come to Arizona from all over the world to see Grand Canyon National Park and its more popular South Rim views! Grand Canyon's South Rim is open year-around and features most of the iconic scenic vistas you've likely seen in photographs. It's also the most accessible section of the Grand Canyon, and extends beyond the bounds of the National Park. While some visitors are happy with just a brief stop to lookout over the Big Ditch from a viewpoint, there are no shortage of things to do at Grand Canyon's South Rim for those looking to pack a full itinerary.
Beyond the South Rim
While you can have a full experience without doing everything on this list, getting a sufficient overview of the Grand Canyon requires at least a few days on the South Rim. If you have even more time, the under-visited North Rim is a four hour drive away from its southern counterpart and is a thousand feet higher in elevation. This means the climate and vegetation is markedly different and the North Rim is always less crowded. Note that the North Rim gets more snow and is not open in the winter time.
You could also drive four hours to the west to visit the Havasupai Reservation, the home of the Havasupai Tribe and the famous turquoise blue Havasu Falls, or the Hualapai Reservation to visit the SkyWalk. Hiking below rim to the waterfalls requires that you procure a permit from the Havasupai Reservation directly.
Many people have rafting the Colorado River on their Grand Canyon bucket list, but note that rafting trips do not start from the South Rim. You can board a raft at Lee's Ferry in Page, Arizona and choose from guided rafting trips that vary in length from a couple of hours to multiple weeks! It takes at least a few days of rafting to actually enter the bounds of Grand Canyon National Park. Although it is not unheard of for people to hike to the bottom of the Grand Canyon via the South Rim to replace participants on an existing raft trip, this would need to be coordinated with a raft company well in advance.
Keep in mind that the Grand Canyon is not the only thing worth seeing in northern Arizona! It'd be a shame not to include Wupatki Ruins, Sunset Crater, Walnut Canyon, Petrified Forest National Park, and Sedona in your northern Arizona itinerary. If you love quirky road trip stops, you might also consider visiting Grand Canyon Caverns in Peach Springs and the historic Route 66 downtown district of Flagstaff.
1. Hike Below the Rim
While the Grand Canyon is already an unfathomable sight to behold from atop the South Rim, it's impossible to get a full understanding of its geology, flora, and fauna without descending below the rim. The South Rim sits at 7000-7500ft and the bottom of the canyon at the Colorado River is 2000-2500ft. Hikers will experience seven different climate zones when descending the 5000ft (a depth of one mile) from top to bottom! While the landscape can sometimes appear to be dry and desolate from above, hikers who descend below the rim find that the inner canyon is actually lush and teeming with life. Mule deer graze near Bright Angel Creek at Havasupai Garden and wildflowers and agave bloom in spring and summer.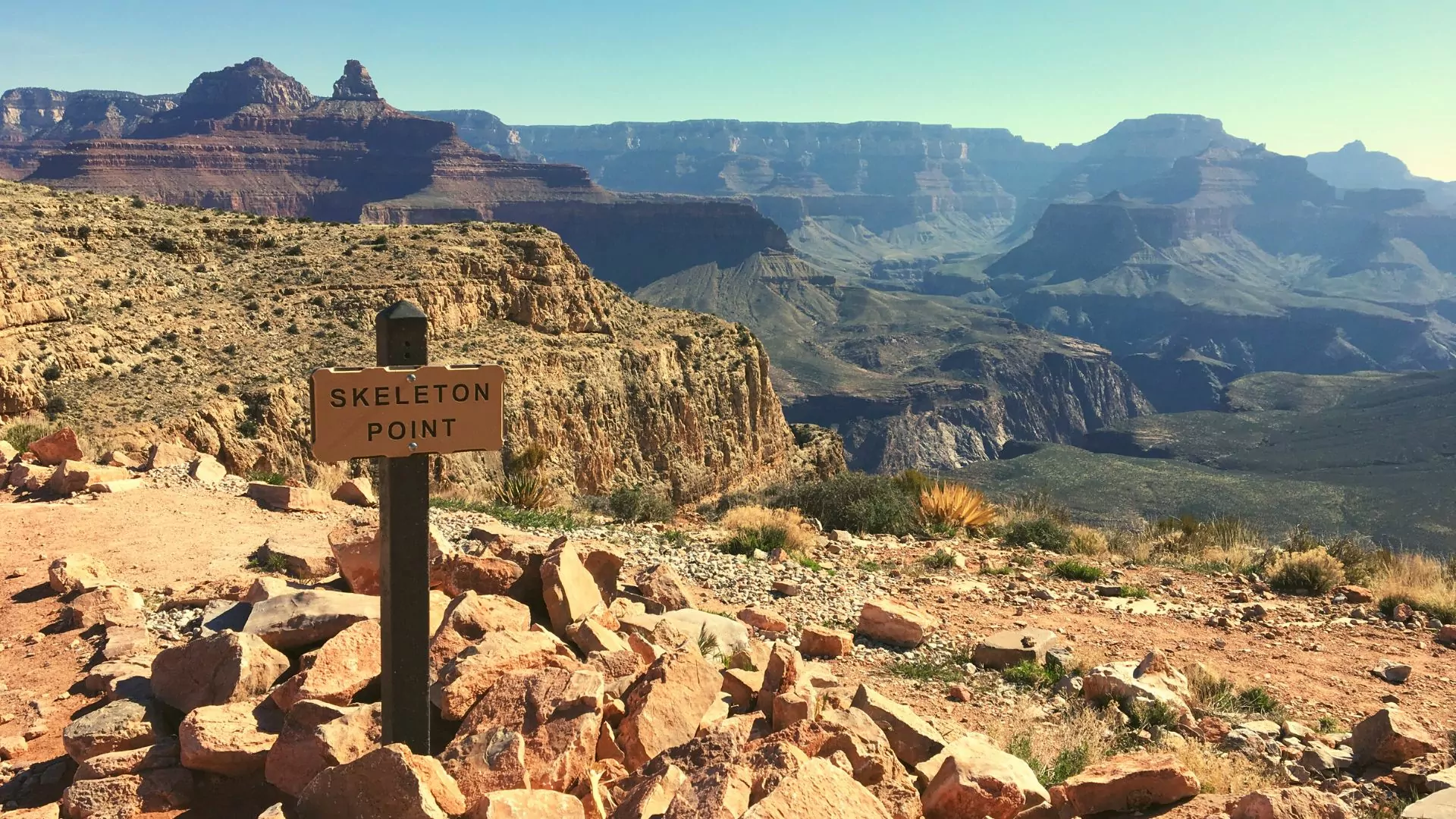 The most popular and well-maintained trails on the Grand Canyon South Rim are Bright Angel Trail and South Kaibab Trail, otherwise known as the Corridor trails. Some famous viewpoints on these trails include Skeleton Point, Ooh Aah Point, and my favorite, Plateau Point. Both trails could be used for out-and-back day hikes, descending about halfway down the canyon or less, or could be built into an overnight backpacking trip all the way to the bottom and back up. Note that camping below rim requires a permit. If you don't want to go it alone, Wildland Trekking also offers guided day hikes and overnight hiking trips.
For those hoping to get off the beaten path, consider checking out Hermit Trail, Grandview Trail, or one of the primitive unmaintained trails such as Tanner or New Hance. On these trails at times you can experience rare solitude within the canyon (and as one of the the most visited US National Parks, that's really saying something)! Hermit and Grandview get maintenance every few years, so they may be more rugged than the Corridor trails, but not quite as rugged as the primitive trails. Hermit is a personal favorite of mine, especially for an overnight trip. The further you descend down, the more the views open up to reveal strange rock temples and buttes. You'll find the remains of Hermit Camp sitting alongside Hermit Creek, and the Hermit Rapids at the Colorado River.
Hermit Loop Guided Backpack Trip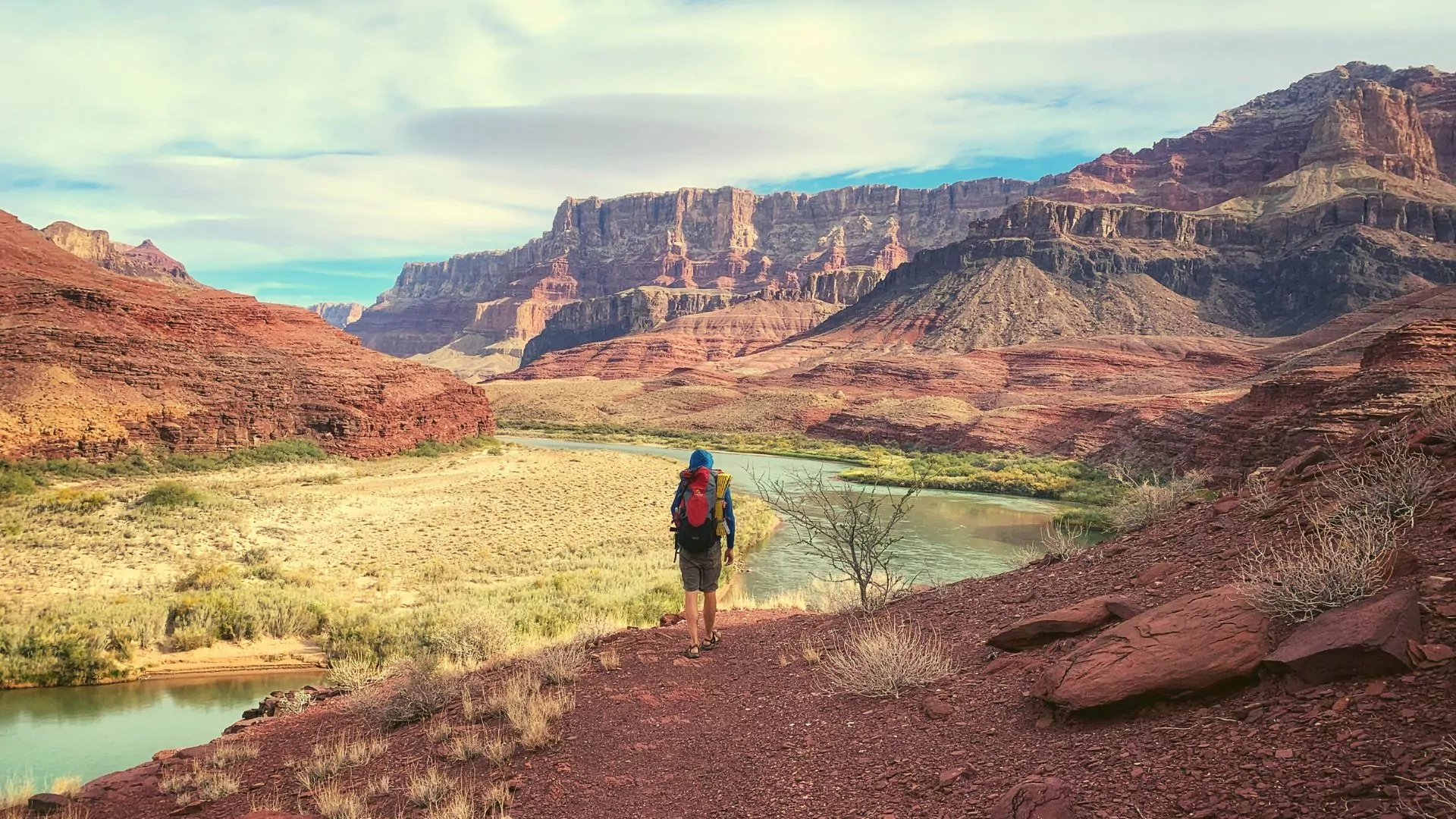 2. Hike Above the Rim
If the weather is treacherous or you prefer to see the expansive South Rim views from some of the highest possible points, walking the Rim Trail is a great option. It stretches from Hermit's Rest all the way to South Kaibab trailhead, a distance of about 13 miles, but you can pick and choose any section of the Rim Trail and turn around whenever you're ready.
Starting from the main Grand Canyon Village, you can either hike west towards Hermit's Rest or east towards South Kaibab trailhead. The western portion on Hermit Road features some of the most famous sunrise and sunset viewpoints on the South Rim, including Hopi Point and Mohave Point. The first two miles of the eastern direction are called the "Trail of Time" because every step you take represents a million years; there will be informational signs explaining what happened to shape the Grand Canyon's geology during that time. The Trail of Time ends at the Geology Museum, but the Rim Trail continues further to the famous Mather Point viewpoint and eventually on to South Kaibab.
There are frequent free shuttle bus stops along the Rim Trail, so if you've hiked too far and don't feel like retracing your steps back, you can catch a ride instead!
3. Join an Interpretive Bus Tour
If you prefer to ride in style, Xanterra offers interpretive bus tours along the South Rim. These include the Sunrise Tour (1.5 hours, goes west on Hermit Road), Sunset Tour (1.5 hours west on Hermit Road), Hermit's Rest Tour (2 hours west to the end of Hermit Road), and Desert View Tour (4 hours, goes east to Desert View Watchtower). Tickets can be purchased from the Activities Desks at Bright Angel Lodge or Maswik Lodge.
While Hermit's Rest, the furthest point west you can reach on the South Rim, is accessible on the free shuttle bus and also by walking, the same cannot be said for Desert View Watchtower. Desert View Drive extends 26 miles past the most easterly point that is reachable on the free shuttle, so the only ways to get to the Tower would be to drive your own car or to take Xanterra's narrated Desert View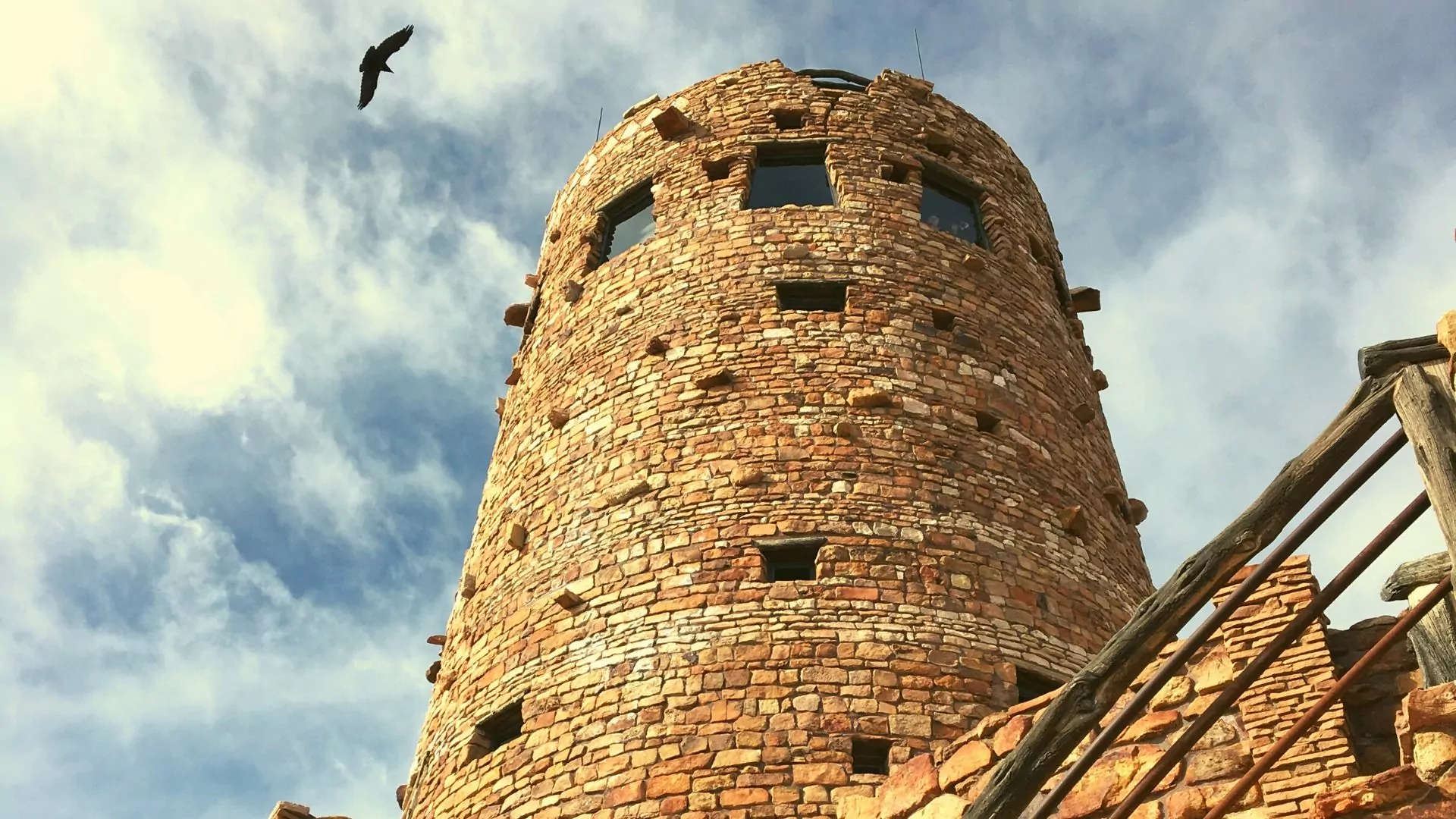 Bus Tour.
The guided bus tours are a great way to learn about the canyon's history and the guides always have a great eye for fossils and wildlife. My guide pointed out an endangered California Condor and a fossil near Hopi Point that I never would have seen on my own.
4. Sightsee on a Guided Jeep Tour
Third party operators like Pink Jeep Tours and Buckwild offer guided jeep tours at the Grand Canyon South Rim. Some of their itineraries resemble the Xanterra bus tour itineraries, but they have additional options that combine sightseeing with a bit of hiking above or below rim, plus entrance to see the IMAX movie about the Grand Canyon at the National Geographic Visitor Center. If you're not able to meet onsite at the South Rim, some Pink Jeep tour itineraries involve pickup from Sedona.
5. Take in South Rim Views on the Back of a Mule
Mules are celebrities at Grand Canyon's South Rim. Mules are reliable in the canyon because they are extremely sure-footed. As a cross between a female horse and a male donkey, they are stronger than both animals and have more heat tolerance. Because their eyes are further back on their head, they can see both their back feet and front feet.
There are two mule riding tours that are possible at the South Rim, including the Canyon Vista "rim ride" and the Phantom Ranch mule ride. The Canyon Vista trip is just a couple of hours and stays atop the rim to provide you with unique South Rim views from the east side of the canyon near Yaki Point. The Phantom Ranch ride goes all the way to the bottom of the canyon for an overnight stay at the rustic and historic Phantom Ranch cabins. Aside from hiking, this is the only other way to get to the bottom of the canyon from the South Rim.
Note that the Phantom Ranch mule ride and any Phantom Ranch hiker cabin reservations require you to win spots via a luck-based and extremely competitive lottery system that you enter over a year in advance.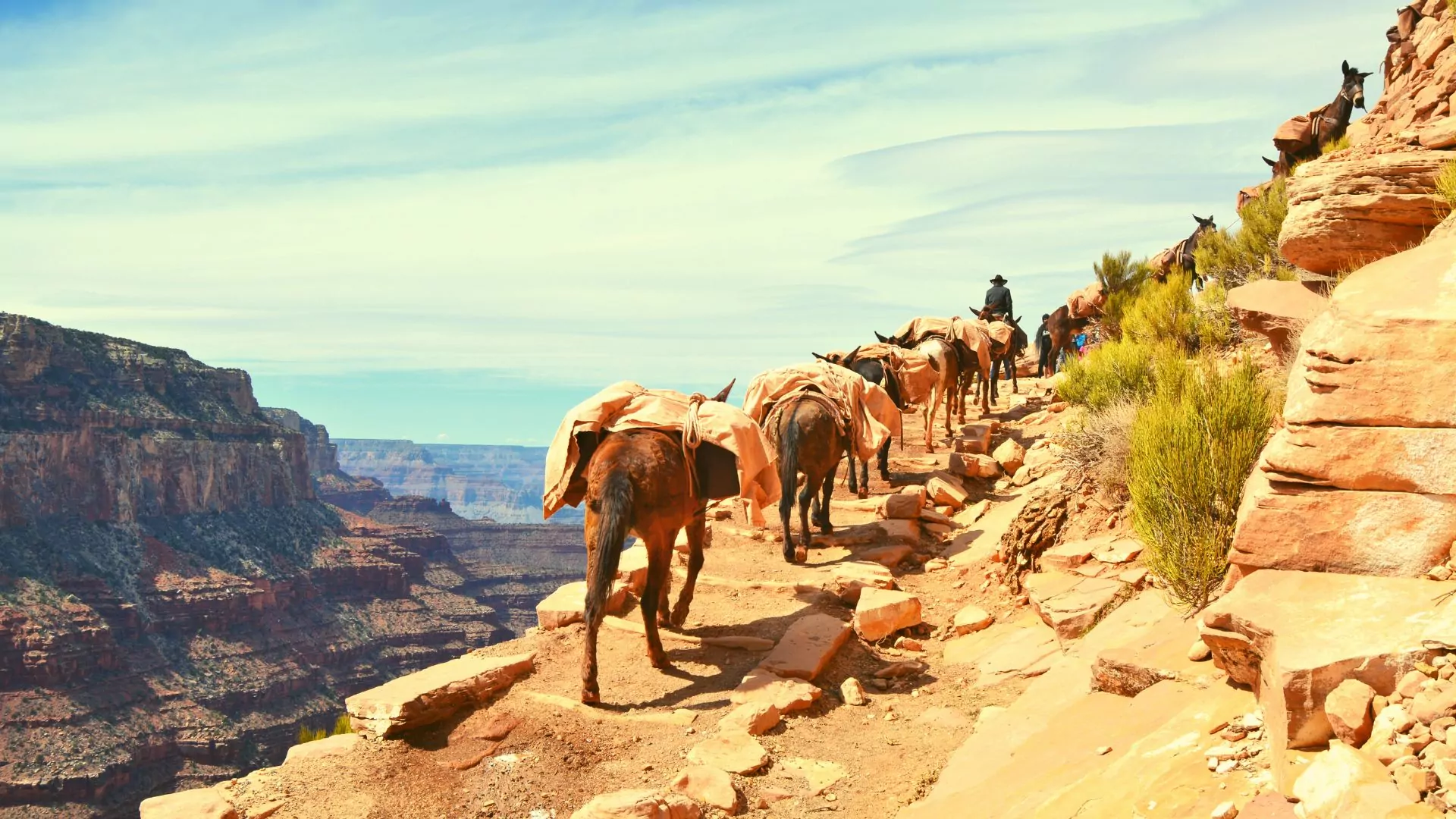 There are not any horseback riding tours on the Grand Canyon South Rim, although you can sign up for a horseback ride through the Kaibab National Forest at Apache Stables in Tusayan, if mules are not your thing.
6. Get Aerial South Rim Views on a Helicopter Tour
Helicopters are not allowed to land below the South Rim, so you would not be able to book one to take you to the bottom, but you can take a scenic helicopter ride for aerial views over the canyon. I love the idea of seeing the canyon from above and below by hiking down one day and flying above another day.
Maverick and Papillon are the two helicopter tour operators with facilities right in Tusayan. Grand Canyon Scenic Airlines also offers small plane tours. My favorite itinerary of theirs involves flying from the South Rim to Page, Arizona, followed by a Navajo Tours walk through Antelope Canyon, and finally a smooth water rafting trip around Horseshoe Bend. They'll return you to the South Rim by bus so you can see the Painted Desert and stop for Navajo tacos at the Cameron Trading Post.
7. Learn About Geology and History at South Rim Museums
To learn about Grand Canyon history is to learn about the entire history of the earth. There are several museums and historic sites near the South Rim to get your history fix. The Yavapai Geology Museum does a great job of packing a punch in a small space without overwhelming you with the sheer magnitude of the subject.
On Desert View Drive you'll find the Tusayan Pueblo Museum, where visitors can explore remnants of Ancestral Puebloan dwellings. Inside are artifacts and exhibits on the Native populations that have called northern Arizona their home.
Hopi House was designed by renowned architect Mary Colter with the help and input of local indigenous groups. Here you'll find Native pottery, weaving, jewelry, and artwork for sale. Keep an eye on their calendar to see if they have upcoming cultural demonstrations!
Mary Colter also designed El Tovar hotel, Bright Angel Lodge, Hermit's Rest, Lookout Studio, and Desert View Watchtower. Desert View Watchtower is 70 feet tall, the tallest point on the South Rim. The top floor provides 360 degree views of not just the Grand Canyon, but also the Vermillion Cliffs, the Painted Desert, and Humphreys Peak.
Inside Bright Angel Lodge is a small exhibit about Fred Harvey and the Harvey Girls, architect Mary Colter, and the earliest days of tourism at the Grand Canyon South Rim. Another exhibit on early tourism and exploration can be found at Kolb Studio. Kolb Studio was the photography studio and home of the Kolb brothers, who captured historic photographs of visitors enjoying the Grand Canyon in the early 1900s.
8. Attend Free Ranger Talks
Grand Canyon Park Rangers offer a variety of free informational programs throughout the week. Examples include the Critter Chat at the Visitor Center, the Geology Chat at the Geology Museum, the Fossil Discovery Walk from Bright Angel trailhead, and Desert View Sunset Talks at Desert View Watchtower. Be sure to check the National Park Service website for the latest Ranger Talk schedules. Some are only held on certain days of the week and offerings can change seasonally.
9. Bicycle Hermit Road and Kaibab National Forest
Roughly 13 miles of Greenway Trails and paved roads are open to bicyclists on the South Rim. You can ride along Hermit Road and also back in the Kaibab National Forest in the residential, market, campground, and Visitor Center areas. Bicycles can be rented from Bright Angel Bicycles, not to be confused with Bright Angel Lodge. These two locations are not close to each other! Bright Angel Bicycles also offers guided bike tours.
10. Stargaze in a Dark Sky Park
Grand Canyon National Park is a certified International Dark Sky Park due to its low levels of light pollution. Every summer there is a Star Party held at the Visitor Center nightly for a designated week, where visitors attend an evening program and a telescope viewing.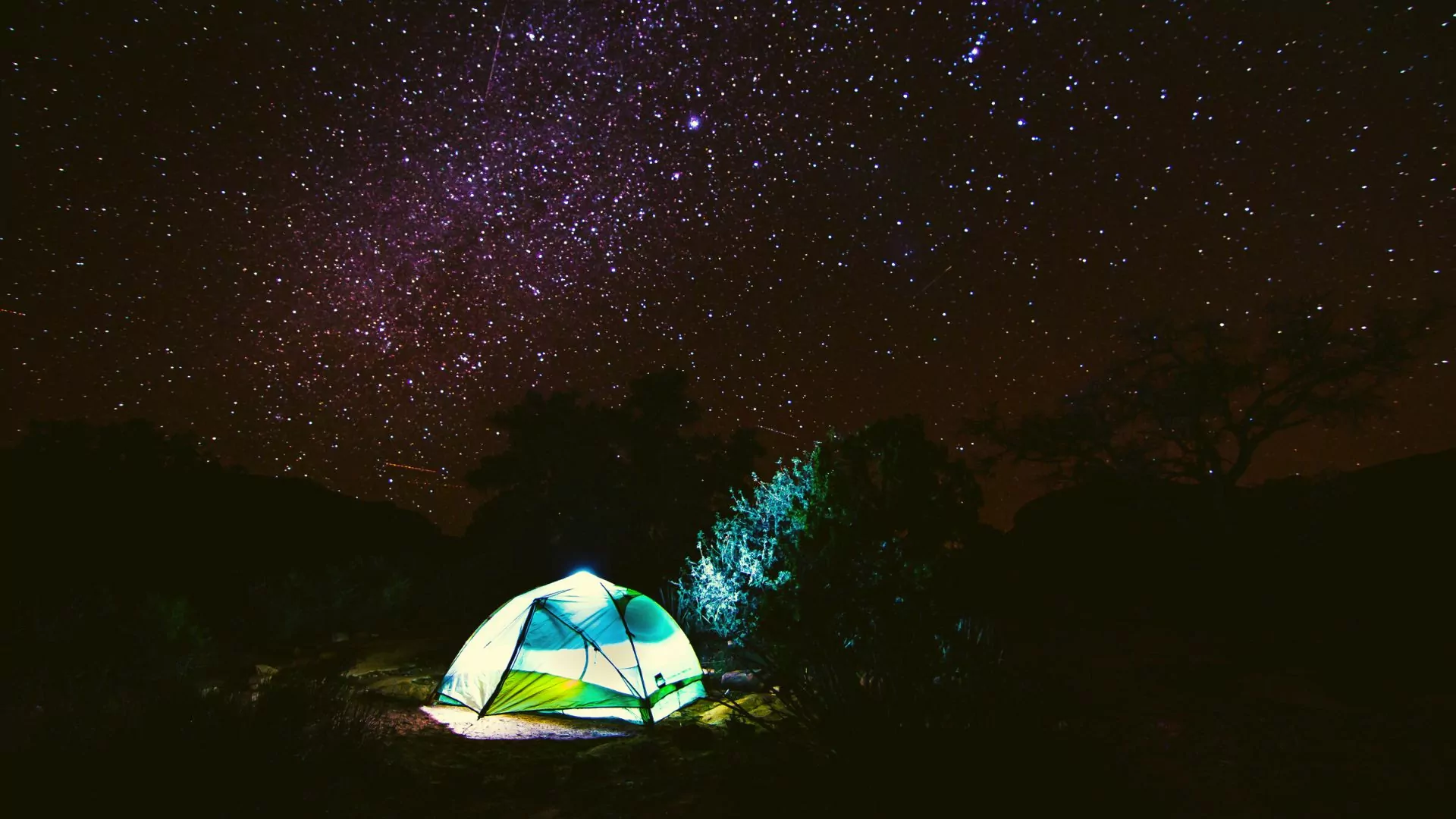 Even if you're not at the South Rim during the week of the Star Party, there's nothing to stop you from enjoying the night sky on your own. Try your hand at astrophotography or simply enjoy the dazzling tapestry of stars hanging above one of the Seven Wonders of the World. The vehicle pull-offs along Desert View Drive are great spots for stargazing since this area is the quietest and least visited part of the South Rim.
If you've marked these activities off your list, let us know – what are your favorite things to do at Grand Canyon's South Rim? Have you made it to lesser-known viewpoints in the inner canyon? On your next trip, consider signing up for a guided hiking tour with Wildland Trekking to enhance your sense of place and perspective on this Natural Wonder. With more than 15 years of experience leading trips around the world, over 75,000 hikers served, and a 5-star rating on Trip Advisor, Google, and Yelp, Wildland Trekking understands how to create an unforgettable trip with the highest standards.
REad more by this author
Claire Ramsdell is an Adventure Consultant with Wildland Trekking as well as an avid writer and wonderer. Follow more of her exploits at https://thedetoureffect.com/.