New Hance Loop
Trip Highlights
Spectacular Grandview Trail
Wild Grand Canyon
Camping on the Colorado River
Challenging & Scenic New Hance Trail
Canyon Solitude
Desert Springs & Oases
Stunning Red Canyon
Description
Are you up for a more challenging hike? Experience famous "Red Canyon", one of the most geologically unique areas in Grand Canyon National Park, camp next to the Colorado River, see impressive rapids, and enjoy the solitude of a less-visited and wild part of the Grand Canyon on this unforgettable backpacking adventure! We descend one of the most spectacular trails in the Canyon, and ascend one of the most exciting – this is a trip you'll never forget!
On the first day you'll hike down the exciting Grandview Trail to Horseshoe Mesa, where you'll have the opportunity to explore the Cave of the Domes and century-old mining ruins. We then drop off the Mesa and hike deeper into the Canyon, camping on the Tonto Plateau above the Inner Gorge. At this point we're looking up at the towers and rims of the North Rim – a viewpoint few people experience.
The next leg of our hiking trip takes us east on the Tonto Trail to the Colorado River. This is the eastern beginning of dramatic Granite Gorge. We'll camp in Red Canyon or by the Colorado River, depending on the day's hiking progress. Red Canyon's lower elevations are predominately Hakatai Shale, undoubtedly the most brilliant crimson of any formation in the Canyon. The final day sees us ascending back to the South Rim on the New Hance Trail. Give us a call at 1-800-715-HIKE (4453) to learn more or book a spot on this exceptional Grand Canyon backpacking trip!
Important: It is strongly recommended to book your Grand Canyon backpacking trip 5 months in advance due to the Park's permit system. Backpacking permits are issued on the first of the month 4+ months in advance (see deadlines for each month.) Permits for the most popular trips sell out very quickly during the initial lottery, so registering prior to the deadline of the month you're interested in is highly beneficial. You can also pick any dates!
Read more …
Permit Deadlines
Grand Canyon's permit process is complicated, but we take care of everything so you don't have to worry about it! Here's what you do need to know – Grand Canyon issues backpacking permits through a lottery system 4+ months in advance (deadlines listed below). Permits for popular trips sell out immediately during the initial lottery, so it's important to register before the process begins.
When you register we will ask you for backup dates and itineraries, as they are helpful if your first choice isn't available. If a permit request is denied, pre-permit registrants have top priority for open spaces on confirmed permits, and very often get spots. Finally, we have good success rates, but your deposit is 100% refundable or transferable if we're unsuccessful. Still have questions? Call us at 800-715-HIKE (4453)!
PERMIT DEADLINES
| | | |
| --- | --- | --- |
| Month of Trip | Register Before | Permit Results |
| | | |
| | | |
| | | |
| | | |
| | | |
| | | |
| | | |
| | | |
| | | |
| | | |
| | | |
| | | |
Return Guests get a 10% discount on all Trips!
DIFFICULTY LEVEL 5
Scale of 1-5. 1 is least difficult; 5 is most difficult
SUMMARY OF DIFFICULTY
This trip is Level 4 on the way down and Level 5 coming back up.  The way up is on a steep, very rugged, unmaintained trail that at times requires the use of arms. It has significant heights exposure in places and may require hiking in 105+ degree fahrenheit temperatures (May-Sept).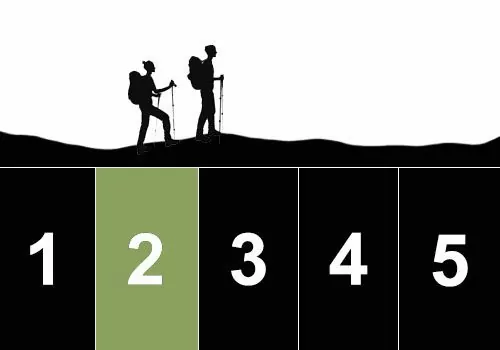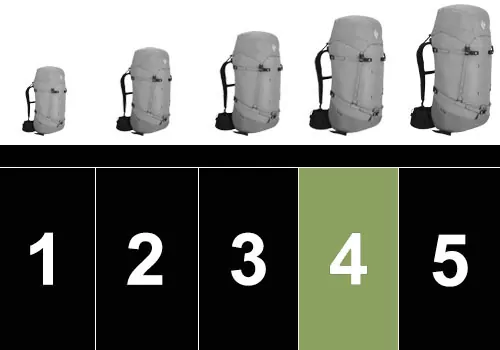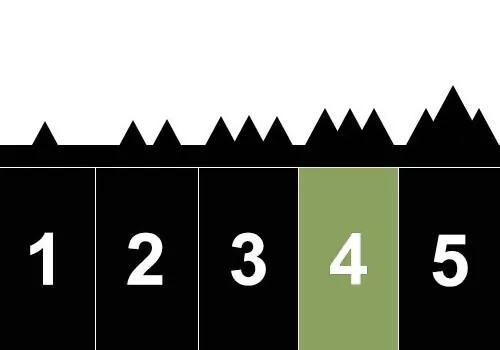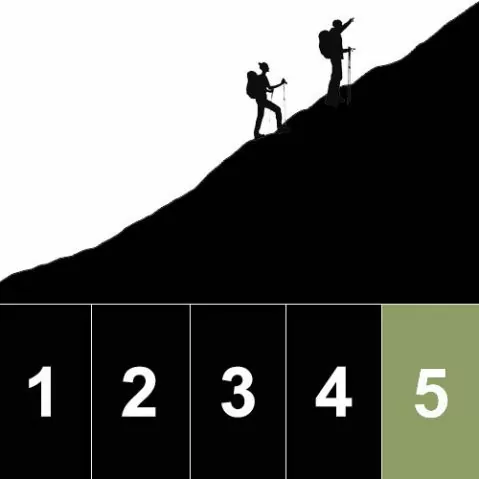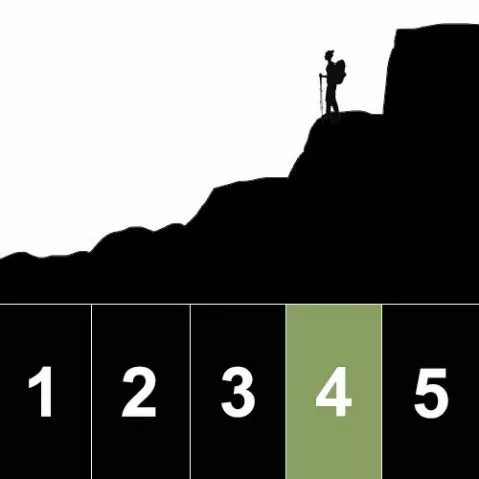 PHYSICAL DEMANDS OF THIS TRIP
Hiking uphill or downhill with a 35-45 lb backpack for 8-10 hours
Maintaining balance and footing on very rugged terrain
Hiking in 105+ degree farenheit ambient temps may be required in the warmer months (May-Sept). Learn more about desert heat.
Hiking with significant heights exposure at times
SOLITUDE LEVEL 4
1 least solitude, 5 most solitude
We rate this Grand Canyon hike a solitude 4 because the beginning of the Grandview Trail can be busy, but as we make our way deeper into the Canyon we will see fewer and fewer people. There are also multiple groups allowed at some of the campsites.
Private Trips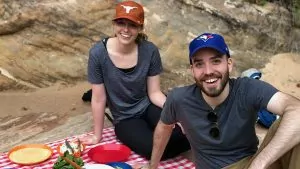 Travel in perfect company by booking a private trip exclusively for your group!
Our sliding scale for private trips is based on the final number of guests in your group. Rates are per person and do not include sales tax, national park fees or guide gratuity. The final rate is based on the actual number of guests on the trip and may adjust based on cancellations or additions.
Please Note: you can also enjoy a private trip at our normal scheduled rates by filling any empty tour to capacity. However, if group members drop from the tour those spots will automatically become available on our website for instant booking. By purchasing a private trip at the rates listed below, your trip will remain exclusive to your group regardless of cancellations. 
Private Rates FOr This Trip
2 People: Rate x 2.5
3 People: Rate x 1.75
4 People: Rate x 1.25
5+ People: Rate x 1.15
*all rates are per person
PDF Trip Itinerary Packet
Book online