Havasupai Garden & Plateau Point
Trip Highlights
Excellent Summer Trip
Descend Famous Bright Angel Trail
Day Hike to the River
Creeks, Springs & Oases
Camp at a Shaded Desert Oasis
Stunning Sunset Dinner at Plateau Point
Family Friendly Trip
Description
Please Note: Havasupai Garden Campground and Bright Angel Trail are closed between December 1, 2023 and April 14, 2024. During this time period, we are not offering this trip. We strongly recommend the Grand Canyon Classic as an excellent, although more difficult, alternative.
Our 3-day, 2-night backpack to Havasupai Garden is a fantastic choice for a summer hike into the Canyon or as a first Grand Canyon backpacking trip any time of year. We pack a lot into 3 days to make your hike into the Canyon one you'll never forget! Spending two nights at Havasupai Garden, we enjoy the shade and water of this spectacular oasis. We day hike to the Colorado River, soaking up spectacular views and enjoy time at Plateau Point, creating an amazing overall canyon experience!
We'll descend the most famous trail in the Park – Bright Angel – to the shaded oasis of Havasupai Garden, which for centuries served as a seasonal agricultural plot for the Havasupai Indians. Above us will loom the towering limestone cliffs of the Red Wall, and in front of us views of the Canyon stretch all the way to the North Rim.
The first evening we'll hike to Plateau Point for a sunset dinner, and the second day will take us to the very bottom of the Canyon on a long and exciting day hike. We'll enjoy one more memorable dinner in the Grand Canyon before hiking back out the Bright Angel Trail on day 3. Give us a call today at 1-800-715-HIKE (4453) to request more information or book a spot on this trip.
Important: It is strongly recommended to book your Grand Canyon backpacking trip 5 months in advance due to the Park's permit system. Backpacking permits are issued on the first of the month 4+ months in advance (see deadlines for each month.) Permits for the most popular trips sell out very quickly during the initial lottery, so registering prior to the deadline of the month you're interested in is highly beneficial. You can also pick any dates!
Read more …
Permit Deadlines
Grand Canyon's permit process is complicated, but we take care of everything so you don't have to worry about it! Here's what you do need to know – Grand Canyon issues backpacking permits through a lottery system 4+ months in advance (deadlines listed below). Permits for popular trips sell out immediately during the initial lottery, so it's important to register before the process begins.
When you register we will ask you for backup dates and itineraries, as they are helpful if your first choice isn't available. If a permit request is denied, pre-permit registrants have top priority for open spaces on confirmed permits, and very often get spots. Finally, we have good success rates, but your deposit is 100% refundable or transferable if we're unsuccessful. Still have questions? Call us at 800-715-HIKE (4453)!
PERMIT DEADLINES
| | | |
| --- | --- | --- |
| Month of Trip | Register Before | Permit Results |
| | | |
| | | |
| | | |
| | | |
| | | |
| | | |
| | | |
| | | |
| | | |
| | | |
| | | |
| | | |
DIFFICULTY LEVEL 3
Scale of 1-5. 1 is least difficult; 5 is most difficult
SUMMARY OF DIFFICULTY
We follow a well maintained trail on this trip. Hiking distances are moderate but elevation gain and loss is significant, particularly with a multi-day backpack. The longest day of hiking – Day 2 – is with light daypacks. Logs that cross the trail make for tall steps up/down, which adds to the difficulty. This trip may require hiking in 105+ degree fahrenheit temperatures from May through September.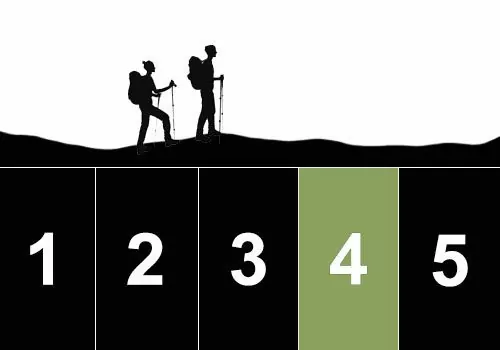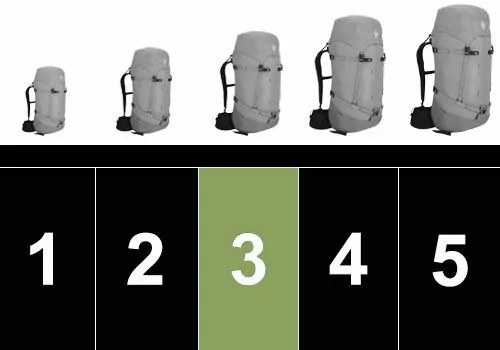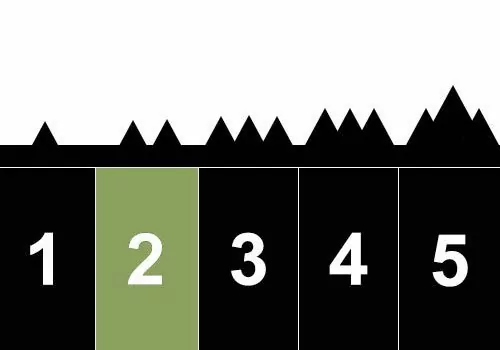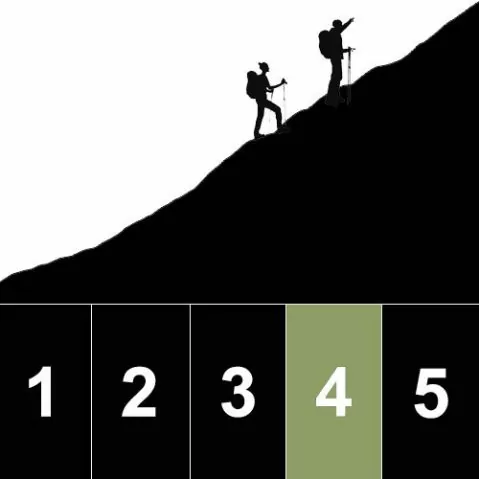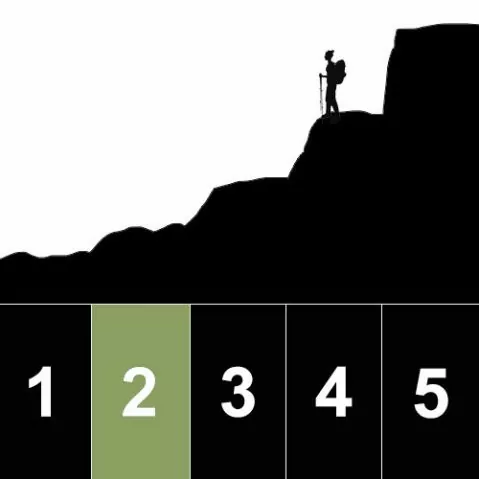 PHYSICAL DEMANDS OF THIS TRIP
Hiking uphill or downhill with a 25-35 lb backpack for 6-8 hours
Maintaining balance and footing on variable, uneven terrain
Hiking in 105+ degree farenheit ambient temps may be required in the warmer months (May-Sept). Learn more about desert heat.
Hiking with moderate heights exposure
SOLITUDE LEVEL 2
1 least solitude, 5 most solitude
We rate this Grand Canyon hike a solitude 2 because it follows the most popular trail in the Canyon (Bright Angel). You can expect an hour of solitude at a time, primarily on day 2. We'll be around other hikers most of the time on days 1 and 3.
Private Trips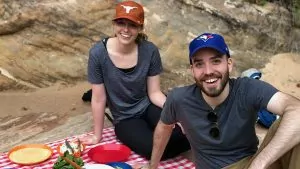 Travel in perfect company by booking a private trip exclusively for your group!
Our sliding scale for private trips is based on the final number of guests in your group. Rates are per person and do not include sales tax, national park fees or guide gratuity. The final rate is based on the actual number of guests on the trip and may adjust based on cancellations or additions.
Please Note: you can also enjoy a private trip at our normal scheduled rates by filling any empty tour to capacity. However, if group members drop from the tour those spots will automatically become available on our website for instant booking. By purchasing a private trip at the rates listed below, your trip will remain exclusive to your group regardless of cancellations. 
Private Rates FOr This Trip
2 People: Rate x 2.5
3 People: Rate x 1.75
4 People: Rate x 1.25
5+ People: Rate x 1.15
*all rates are per person
PDF Trip Itinerary Packet
Book online