Kilimanjaro Trek
Trip Highlights
Attempt To Reach Africa's Highest Point, Uruhu Peak!
Comfortable Tents & Camps
World Class Trekking
Amazing Natural & Cultural History
Phenomenal Views
Fresh, Local & Organic Cuisine
An Array of African Wildlife
Sing & Dance With Our Crew on the Mountain!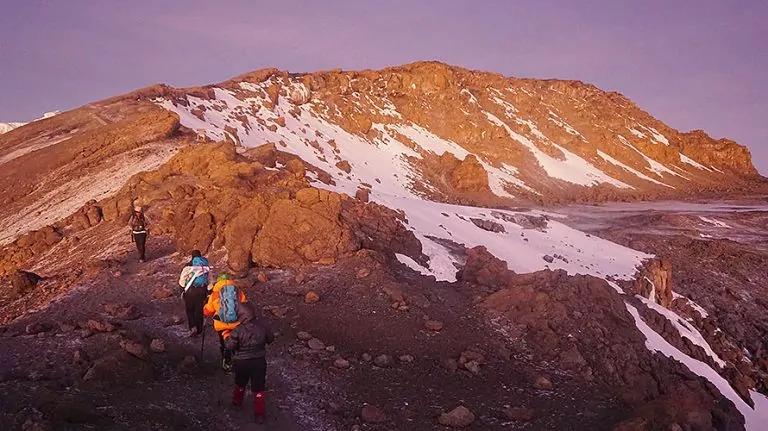 Description
Join us for an unforgettable hiking adventure on Mount Kilimanjaro! Known as "the Roof of Africa" and towering over its surrounding valleys at an astounding elevation of 19,341 feet (5,985m), Kilimanjaro is one of the "7 Summits" of the world!
At Wildland, our approach is to get our guests 'off the beaten path' for a fuller, more novel experience of the world's wilderness destinations. On this trip we follow the Rongai Route which provides wonderful solitude and exposes our guests to different environments and views of the mountain before merging with the more popular Marangu route. Trekking Kilimanjaro requires no technical ability, just hiking, while the main challenge is the elevation. We have created the ideal 10-day itinerary for optimal acclimatization and a high success rate of reaching the summit.
After our Kilimanjaro hike, we provide the option for an add-on Wildlife Safari and Cultural Tour. The Wild Africa Safari visits the Maasai, Datoga and Hadzabe tribes and Wildlife Safaris in Tanzania's famous Serengeti, Lake Manyara and Ngorongoro National Parks.
*Itinerary Note: Wildland Trekking stands alone in providing a complete experience on Kilimanjaro. We have a well-tested acclimatization process to increase your chances of a successful summit attempt. Your Kilimanjaro itinerary is not just a climb of the mountain but also includes an extra rest day after your travels in Tanzania to experience the local culture. Many companies economize by getting you in and out as quickly as possible, and that is the opposite of the Wildland approach.
Read more …
$300 Single Supplement
DIFFICULTY LEVEL 5
Scale of 1-5. 1 is least difficult; 5 is most difficult
SUMMARY OF DIFFICULTY
The primary challenge of hiking Kilimanjaro is the elevation. We spend 4+ days above 14,000 feet (4,267m), and top out at 19,341 feet (5,895m). There are also some long days of hiking (up to 12 miles) and significant elevation gain/loss in single days (up to 4,000 ft/7,200 ft – 1,219m/2,195m). The heights exposure is primarily in one place on our summit day.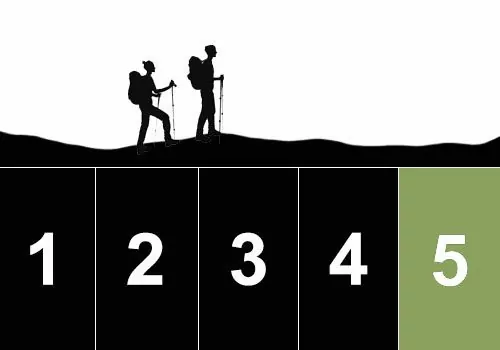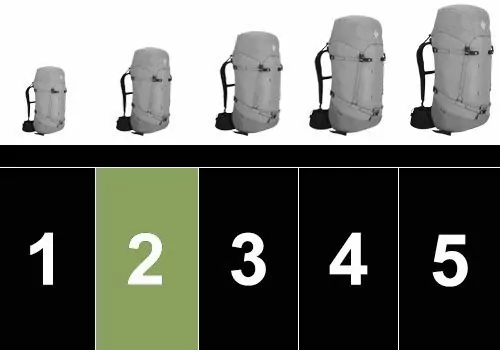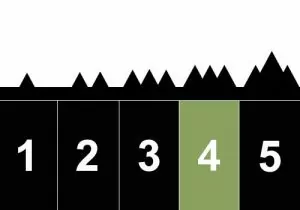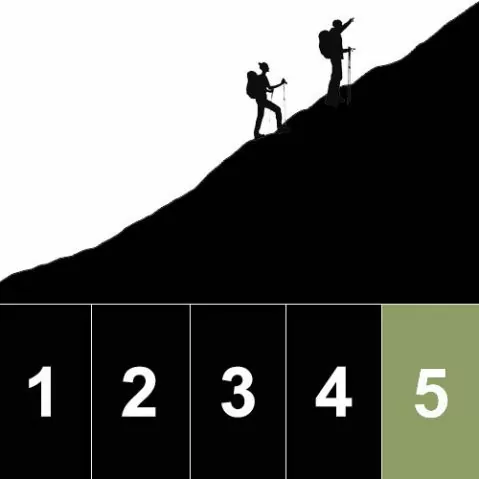 Up to 4,000+ ft (1,219+ m)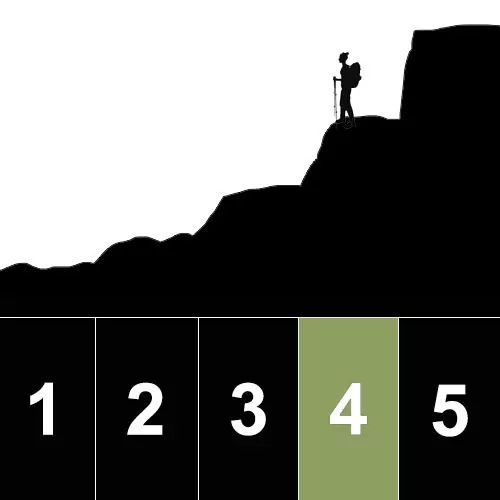 Please Note: Terrain, Elevation Gain and Heights Exposure ratings reflect the section or day of the trip with the maximum difficulty of each. Much of the trip is at easier levels. See the trip itinerary for more detailed information.
PHYSICAL DEMANDS OF THIS TRIP
Hiking uphill or downhill with a 10-20 lb backpack for 8-10 hours
Maintaining balance and footing on variable, uneven terrain
Hiking at sustained elevations of 14,000-19,341 feet (4,267m-5,895m)
Scrambling through one section of significant heights exposure on our summit day
SOLITUDE LEVEL 3
1 least solitude, 5 most solitude
We rate this Kilimanjaro hike a solitude 3. You can expect hours of solitude at a time while hiking.
Taxes & Fee's
Minimum of 2 Guests
We require a minimum of 2 guests to confirm this trip. If a trip date is not confirmed yet, you can register and will be notified when the trip is officially confirmed. We recommend not making final travel arrangements until your trip meets the minimum number of guests and is confirmed.
In most cases, if a trip does not reach the minimum number of guests, you may choose to transfer to another trip date or another trip, or be refunded your payments in full. We make the final determination for these trips 65-60 days before the departure date.
Private Trips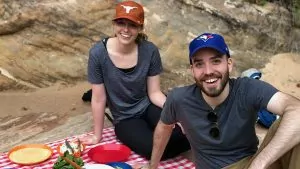 Travel in perfect company by booking a private trip exclusively for your group!
Our sliding scale for private trips is based on the final number of guests in your group. Rates are per person and do not include sales tax, national park fees or guide gratuity. The final rate is based on the actual number of guests on the trip and may adjust based on cancellations or additions.
Please Note: you can also enjoy a private trip at our normal scheduled rates by filling any empty tour to capacity. However, if group members drop from the tour those spots will automatically become available on our website for instant booking. By purchasing a private trip at the rates listed below, your trip will remain exclusive to your group regardless of cancellations. 
Private Rates FOr This Trip
2 People: Rate x 2.5
3 People: Rate x 2
4-5 People: Rate x 1.5
6-10 People: Rate x 1.15
11-12 People: Rate x 1
*all rates are per person and single supplements apply
PDF Trip Itinerary Packet
Book online
ITINERARY
ITINERARY
Day 1
Today is arrival day. The Wildland team will pick you up from the airport and shuttle you to our hotel for the next 2 nights in the nearby city of Moshi. Here you can rest from your travels by the pool, in your room or at the rooftop viewing area and lounge. If we are lucky, the clouds will dissipate and allow us our first glimpse of Mount Kilimanjaro during sunset. After we enjoy dinner together, your lead guide will conduct a full orientation meeting to review the itinerary specifics, gear & packing details, health considerations, and answer any questions. Be sure to drink copious amounts of water throughout the day, as flying and traveling can dehydrate you. Self-care begins immediately and we want you to be as ready as possible for our trek up the mountain!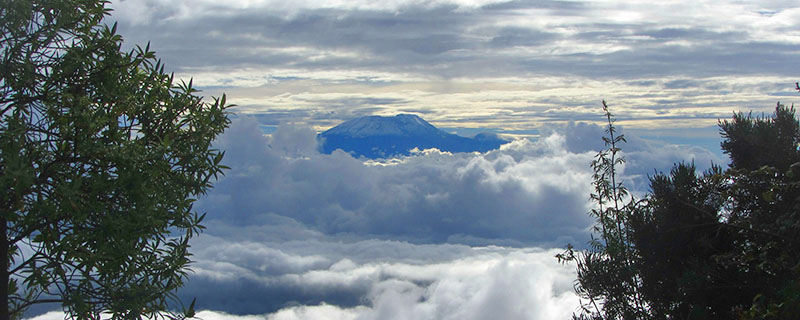 Day 2
Hiking Mileage: 3.1 miles (5km)
Elevation Gain/Loss: Minimal
Trekking Duration: ~3 hours
Driving Time: 1 hour
Accommodations: Kilimanjaro Wonders Hotel
Today, after breakfast at our hotel, we will shuttle to the base of Mount Kilimanjaro to the village of Materuni. Here we will set out on a light hike to an amazing waterfall along the Mware River. Today's hike helps with acclimatization while not being too strenuous after your long travels. Materuni Falls, born from melting ice and snow flowing from the top of the mountain, plunges over 220 feet (67 meters)! At these majestic falls we'll enjoy a relaxing break, a swim if you like and a nutritious picnic lunch before heading back to the village. Once back at the village, we will visit a coffee plantation and see how they grow famous Arabica and Robusta coffee beans. You will be served a delicious cup of rich and aromatic coffee fresh as you can get it and served by the Chagga people, who hold the reputation of being the best farmers of Tanzania. After enjoying this cultural treat, we'll head back to the hotel to relax before dinner. Get some rest; tomorrow our expedition begins!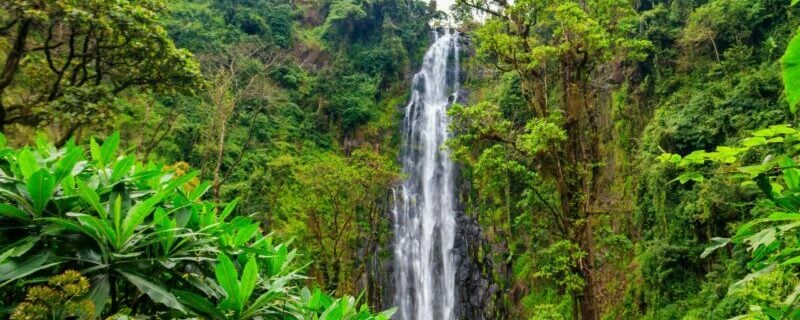 Day 3
Hiking Mileage: 4.1 miles (6.6km)
Elevation Gain: 2,075 feet (632m)
Elevation Loss: 50 feet (15m)
Trekking Duration: 3-4 hours
Accommodations: Premier Camping
Today is the official start of our expedition to climb Kilimanjaro! We head out on a roughly 3-hour drive to the village of Nale Moru where our trek begins. In Nale Moru, after meeting our entire crew and team, we will have a hot lunch. Our porters will get our gear organized and packed for the hike, and after everything is organized and ready we begin our trek. We'll start hiking on a path that climbs gently and consistently through the beautiful, temperate forests that drape the foothills of Kilimanjaro. Along the way, we may have opportunities to view some wildlife: Colobus Monkeys are often abundant along with many species of birds, reptiles and gazelles. We continue hiking until we arrive at Simba Camp (8,650'/2,636m) for the night. Facing North, we'll have stunning views of the plains of Kenya while we enjoy a delicious meal and a relaxing evening.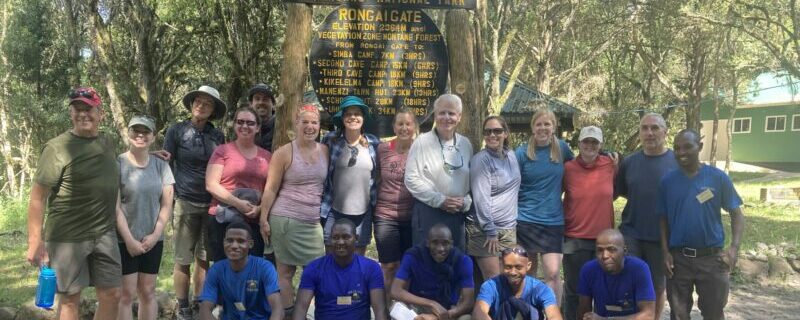 Day 4
Hiking Mileage: 3.5 miles (5.6km)
Elevation Gain: 2,765 feet (843m)
Trekking Duration: 3-4 hours
Accommodations: Premier Camping
Waking up on Kilimanjaro with Wildland means getting a hot drink of your choice delivered to your tent and a warm bowl of water to wash your hands and face. What a way to start the day! Then comes a nutritious breakfast to fuel our day's activities. Today we head up the trail and immediately have outstanding views of Kibo Peak and the Eastern Ice Fields sitting on the crater rim. Arriving at Second Cave Camp (11,415'/3,480m) by lunch allows us to relax for a bit and give our bodies time to acclimatize before an afternoon walk to higher elevations, which helps us further our acclimatization process. Everything we do on the mountain is designed to prepare us for our summit bid. This includes non-stop self care, proper acclimatization practices and hiking "pole, pole", translated "slowly, slowly" in Swahili.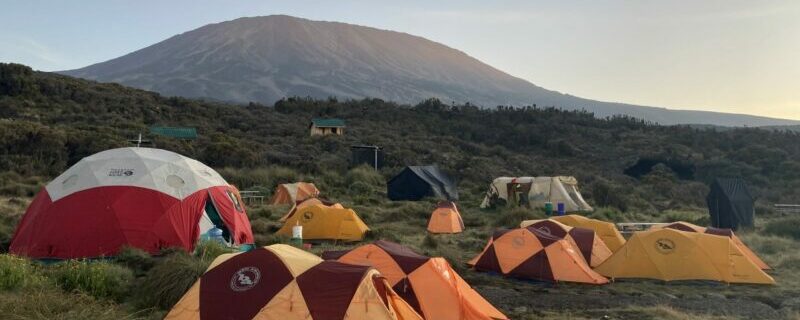 Day 5
Hiking Mileage: 3.6 miles (5.8km)
Elevation Gain: 1,060 feet (323m)
Elevation Loss: 415 feet (126m)
Trekking Duration: 4 hours
Accommodations: Premier Camping
After our morning drinks and full breakfast, we will pack up to hike towards the jagged peaks of Mawenzi. Our hike through the open moorlands continues until we reach a small set of caves created by past historic lava flows. We will briefly explore these caves (optional) before making our last push to Kikelewa Camp (12,175'/3,711m) and our awaiting lunch. Again, arriving to camp for lunch allows time to recuperate and relax before another afternoon acclimatization hike. The views from tonight's camp are spectacular and the sunset not to be missed. As darkness falls the lights in small far off Kenyan villages dot the landscape below us. Warm dinner and drinks are served before the nightly briefing and health check by your guide.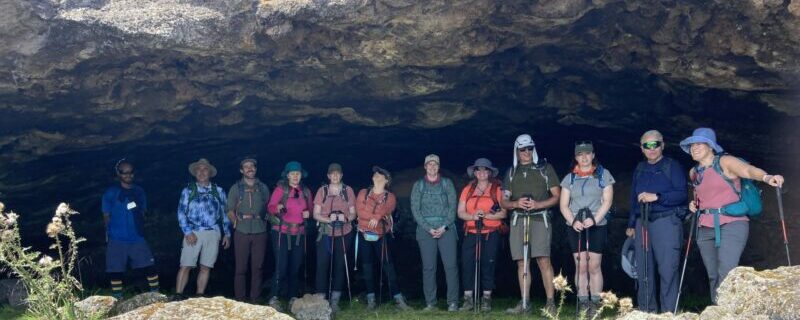 Day 6
Hiking Mileage: 2.2 miles (3.5km)
Elevation Gain: 2,080 feet (634m)
Elevation Loss: 30 feet (9m)
Trekking Duration: 4-5 hours
Accommodations: Premier Camping
This morning, after breakfast, we depart Kikelewa Cave and ascend to Mawenzi Tarn camp (14,120'/4,304m). The hike today is relatively short, and we will make it to camp before lunch once again. The views from this campsite are absolutely stunning. After a hot lunch, we will enjoy an acclimatization hike in the surrounding area and take in more of the views from our incredible vantage point. We will be back at camp with time to wash up before dinner is served.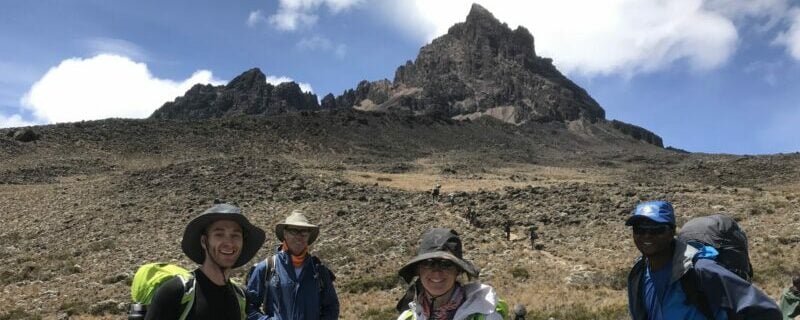 Day 7
Hiking Mileage: 5.2 miles (8.4km)
Elevation Gain: 1,720 feet (524m)
Elevation Loss: 400 feet (122m)
Trekking Duration: 6 hours
Accommodations: Premier Camping
This morning we leave camp early with beautiful views of Mawenzi and Kibo Peaks after a full breakfast. Above 14,000 feet, it can be challenging to hike, so we will take our time and begin trekking across the high-altitude desert to our basecamp at Kibo Hut (15,425'/4,702m). Upon our arrival at basecamp around mid-day, we will eat lunch and then rest in our tents before an early dinner is served around 6pm. After dinner, your guides will conduct a final briefing and health check. Then we turn in to get our final rest and sleep before our summit attempt. We will be waking up around 11:30pm to have some hot drinks and snacks before starting our ascent to the Kilimanjaro summit at Uruhu Peak!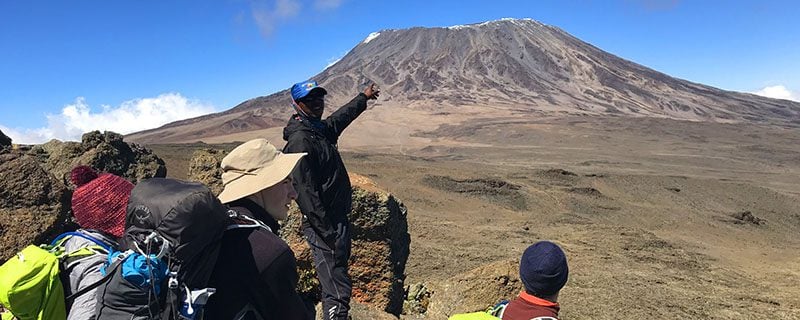 Day 8
Summit Attempt Optional Hike:

Hiking Mileage: 6 miles (9.7km)
Elevation Gain/Loss: 4,050 feet (1,235m)
As we begin our summit attempt, we'll only bring what we need. Typically, the sky is clear and filled with stars. It is a very peaceful time to be on the mountain. We'll continue hiking with our goal to reach the edge of the crater at Gillman's Point (18,652'/5,685m). Next we will traverse the crater rim to Stella Point (18,885'/5,756m), here a few trails converge to start the final ascent to the summit of Mt. Kilimanjaro, Uhuru Peak (19,341'/5,895m). At the summit we'll snap pictures and soak up the gratification of our achievement. Looking down on the valleys and forests surrounding Kilimanjaro as the sun rises, most hikers feel this is one of the most memorable half-hours of their lives. After having photos at Uhuru Peak, we'll begin our decent back to basecamp.
Kibo Hut to Horombo Hut Hike:
Hiking Mileage: 5.6 miles (9km)
Elevation Gain: 80 feet (24m)
Elevation Loss: 3,190 feet (972m)
Trekking Duration: 10-14 hours (Summit & hike to camp combined here)
Accommodations: Premier Camping
Upon arrival at basecamp, we will rest and have lunch before beginning our 3-hour (gentle) descent to Horombo camp (12,300'/3,749m) along the famous and popular Marangu route. NOTE: This is a very long day and most guests are very tired upon reaching basecamp and then walking to Horombo.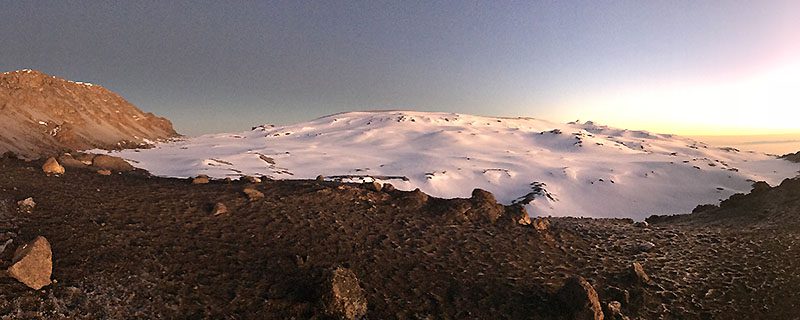 Day 9
Hiking Mileage: 12.1 miles (19.5km)
Elevation Gain: 220 feet (67m)
Elevation Loss: 6,350 feet (1,935m)
Trekking Duration: 6-8 hours
Accommodations: Kilimanjaro Wonders Hotel
Today is the last day of our trek on Mt. Kilimanjaro and it's a long beautiful hike through a constantly changing landscape. Along the way, we stop at the Mandara Huts for a long break before continuing down. This tropical area often has groups of Blue monkeys and possibly the rarer Colobus monkeys. We'll be descending to where the Marangu route begins/ends at the Marangu gate entrance of the Park. Here we'll have a hot lunch upon our arrival. For those guests who made it to the summit of Kilimanjaro, climbed to Stella Point or Gilliman's Point, you will collect official certificates from the Park before saying goodbye to your mountain crew; in classic Kilimanjaro style with songs and dancing!
Tonight, we again stay in Moshi at the Kilimanjaro Wonders Hotel and have one final celebratory dinner capping off this adventure of a lifetime!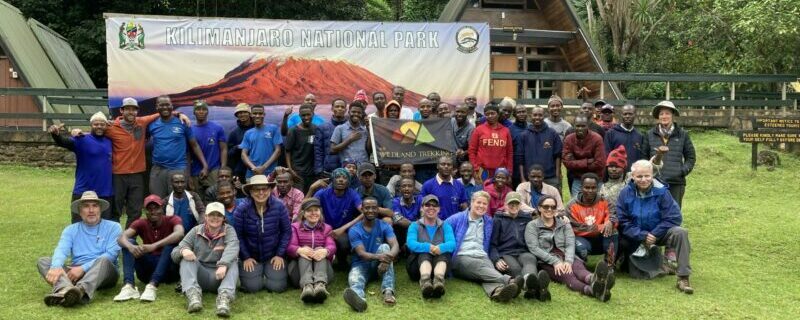 Day 10
For guests only joining our Kilimanjaro Trek, you will be transported back to Kilimanjaro International Airport today. For guests joining our Wild Africa Safari, today is Day 1 of the Safari itinerary, so we will leave early and transfer to our first day's activities.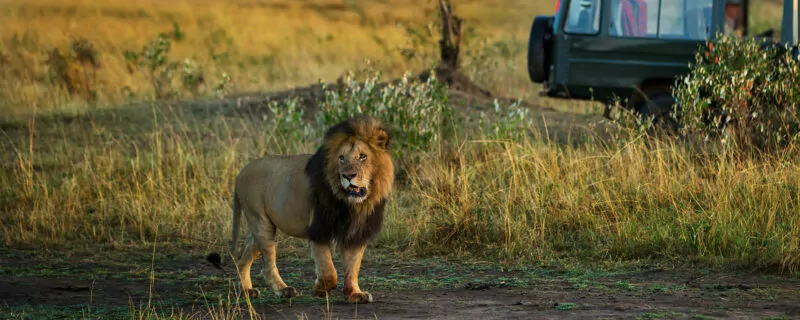 Optional Add-on Safari
Make the most of your time in Africa with an add-on Safari tour that takes place after your trek to Kilimanjaro (on Day 10)! 6 days in length and all-inclusive, our Safari Add-on tour is an opportunity to experience Africa's amazing wildlife and unique, colorful cultures. Click here to read more about our Add-on Safari Tour!
Wildland Trekking stands alone in providing a complete experience on Kilimanjaro. We have a well-tested acclimatization process to increase your chances of summiting. Your Kilimanjaro trek is not just a climb of the mountain but also includes an extra rest day to experience the local culture. Many companies economize by getting you in and out as quickly as possible, and that is the opposite of the Wildland approach.
Please Note: We always do everything in our power to follow the set itinerary, however occasionally trips are subject to itinerary changes based on a variety of circumstances, including but not limited to: lodging/campground availability, extreme weather, political or bureaucratic obstacles, earthquakes, fires, flooding and more. Normal terms and conditions apply to trips with itinerary changes.
Trip Dates & Booking
TRIP DATES & BOOKING
Click on a date to register. You can also click here to request new dates or book through customer service.
Available to Book
AVAILABLE TO BOOK
This trip is available and bookable online! Click on the date to register now or contact us online to book through our award-winning customer service team!
Going Fast
GOING FAST
This trip has 1 or 2 spots remaining and is bookable online! Click on the date to book now or contact us online to book through customer service.
Request a Reservation
REQUEST A RESERVATION
This trip is exclusively booked through customer service due to logistics with lodging, permits, staffing, availability, or something else. Please contact us online or call us at 800-715-HIKE (4453) to request a reservation.

Trip Details
Trip Details
What's Included
$1,400 per person Kilimanjaro National Park fees (+$765 per person in park fees for Safari add-on)
A detailed trip packet that takes the guesswork out of your travel, training, packing, and preparing for the trip
Trained hiking guide(s) with years of personal wilderness and hiking experience, medical certifications, and a passion for leading people into breathtaking landscapes. See Guide Bios.
Transportation for the duration of the tour starting on Day 1 and ending on the day you depart
Lodging before and after the trekking portion of the trip
All camping gear and supplies (including a dining tent, kitchen tent and bathroom tent)
Porters to transport all gear, food, and most personal items
Professional camp chef(s) & waiter(s)
Drinking water and hot water for washing face, hands…etc.
Use of a backpack and trekking poles
All meals for the duration of the tour (dinner on day 1 to breakfast on day 10)
Professional, certified Wildland Kilimanjaro hiking guides
Emergency equipment including a company-issued first-aid kit, emergency communication device, and emergency oxygen. *No supplemental oxygen use is permitted on our hikes.
What's Not Included
Transportation to Tanzania (to Kilimanjaro International Airport)
Trip insurance that includes medical coverage and at least $200,000 in evacuation and repatriation coverage (required)
Bar bills, drink bills, extra snacks, telephone bills, wifi bills and other personal expenses (shopping/ laundry)
All expenses due to unavoidable events e.g. flight cancellation, personal illness, strikes, etc. (we recommend trip insurance coverage for these variables)
Clothes, rain gear, and footwear (see recommendations)
Sunscreen, toiletries and personal items
Water bottles and a headlamp or flashlight (disposable plastic water bottles are prohibited in Kilimanjaro National Park; please have refillable water bottles or hydration bladders to use for the hike)
Guide gratuities are optional and at the discretion of each customer. A suggested guideline is to reward outstanding service with a tip of 10-20% of the total trip cost. Please tip your lead guide and they will distribute responsibly to the crew. Local currency is preferred, or USD is also appreciated. Specific details are in our trip information packets and comes directly from the Kilimanjaro Porters Assistance Project (KPAP) guidelines on tipping. This process will also be explained in detail at your climb's orientation meeting directly from your lead guide(s). It is good to plan on bringing smaller bills (1's, 5's, 10's & 20's) of USD to use for tipping so it can be distributed among the whole crew transparently and fairly. Tanzanian Shilling is also accepted and easily obtained from local ATMs in Tanzania.
Click here to see a printable, downloadable trip information packet with more detailed guidance about what to pack.
Meals: What to Expect
This Kilimanjaro hiking tour features a combination of in-town meals and meals prepared by a professional chef. Most meals are prepared on the trail by our chef and support staff, and consist of local, organic, and fresh produce.
For optimal taste and energy, we supplement all our meals with spices, herbs, oils, cheeses, butter, sugar, and fruits and vegetables. In addition, we provide you with with an assortment of trail snacks* (nuts, dried fruit, chocolate, & cookies) to eat at your own discretion.
We can often accommodate vegan, vegetarian, kosher, and non-gluten diets and make adjustments for food allergies. These and other special dietary requests may require an additional fee, and in some countries may be more difficult to accommodate than others. Please inquire with us for more information about the specific trip you're interested in.
*Common trail snack brands and items found easily in the US are not readily available in this destination. (i.e. protein bars, trail bars, beef jerky, etc…) We recommend guests that prefer these types of trail snacks to bring a few of their own choice items from home.
Gear We Provide
We provide all group gear which includes the following:
Tents, sleeping bags, sleeping pads, & pillows
Backpacks
Trekking poles
Company-issued first-aid kit
Emergency communication device(s)
Guest Packing List
When you register for this tour you'll receive access to a printable, downloadable trip information packet with a detailed packing list specific to this trip (click here to see it now.) All trips require a sturdy pair of hiking shoes or hiking boots, rain gear, a recommended clothing system, a headlamp or flashlight, a hydration system (water bottles and/or bladder) and other items specific to each trip.
Additionally, some guests choose to bring their own sleeping bag. We supply high quality, synthetic fill bags that are professionally laundered after every trip. Synthetic fill is non-allergenic, insulates when damp and stands up well to repeated washings, but is heavier and bulkier than down. If you're able to bring your own down sleeping bag, there are multiple benefits. If not, we've got you covered!
Frequently Asked Questions
We have compiled the most frequently asked questions that Wildland Trekking guests have about visiting and hiking the Tour of Tanzania and Mount Kilimanjaro. Learn the answers to these commonly asked questions about traveling in Tanzania by using the link below!
Trip Logistics
Trip Logistics
How Do I Register?
Reserve your spot today! In the Trip Dates & Booking section of this page, the green and red dates are bookable online by simply clicking on the date, and blue dates must be booked through our customer service team for a variety of possible reasons. To email our customer service team, you can click here to get the ball rolling. Our adventure consultants will confirm availability, and if you're ready to register we'll email you a link to a registration profile. You'll have 72 hours to complete your profile (and that of any dependents) and pay the deposit.
Feel free to call us for more info – we're here 7 days a week!
Entry Requirements (Visa Requirement)
For checking entry requirements for this trip, we recommend using this travel tool, Sherpa Travel. Here, you can view what is required to enter the country, including necessary travel documents, visas, and vaccinations. If a visa is required, you can apply directly through this service. You may also check for entry requirements for your nationality on consular websites or your country's foreign travel advisories. Ensuring you have completed all necessary steps to enter the country is your responsibility.
U.S. citizens may also obtain a tourist visa upon arrival at the airport in Tanzania.
Where Do We Meet?
We will meet you at Kilimanjaro International Airport (near Moshi, Tanzania) on Day 1 and transport you to the first two nights' hotel, where we'll meet and prepare for our trip. There will only be one airport shuttle departure for the group. Our Tanzania communications team will be in contact approximately 45 days before your trip to coordinate your rendezvous and answer any last-minute questions you have.
Click here to see a printable, downloadable trip information packet with more detailed guidance about flights, shuttles, recommended lodging and more.
Pre and Post-trip On Request Lodging
We secure limited amounts of pre and post trip lodging in Moshi, Tanzania as an optional add-on for guests of this trip. This lodging is on request, and is available on a first come, first serve basis. If interested, please reach out directly to our team to check availability.
Travel to Kilimanjaro International Airport
BOOKING FLIGHTS
For our Kilimanjaro Trek you will need to arrive at Kilimanjaro International Airport (near Moshi, Tanzania, airport code JRO) on the day the trip begins, no later than 4 P.M. Your guide will rendezvous with you at the airport and transport you to our hotel for the first 2 nights, Kilimanjaro Wonders Hotel. The shuttle from the airport to the resort is usually 45 minutes-1 hour. There will only be one airport shuttle departure for the group. Your return flight should be scheduled for the final day of the tour after 9 A.M and only one group shuttle is planned for the group.
If you would like a shuttle to/from the airport at a different time, please contact the Adventure Consultant team to arrange a private shuttle for you.
Flights to and from Kilimanjaro International Airport (JRO) are the guest's responsibility. Multiple airlines operate connecting flights into JRO, but we recommend connecting through Amsterdam or Qatar. Most international airports in the U.S., Australia, Canada and Europe have flights that fly to these five connecting cities. The total travel time varies from 14 to 30 hours depending on the origin and number and duration of layovers.
Please Note: We recommend not flying with Kenya Airways because the connecting flight from Nairobi is often changed or cancelled, and they have a poor track record with losing luggage.
Porter Team
Anyone who has climbed to the summit of Kilimanjaro could not have achieved this goal without the tremendous support and effort made by local porters and guides. It takes a team not an individual to reach the summit of Africa and we have the upmost respect and fondness of every member of our expedition teams. Throughout Kilimanjaro's climbing history and sadly still today, some porters do not receive the support and care from certain segments of the industry that they tirelessly deliver climb after climb to adventure travelers from all over the world.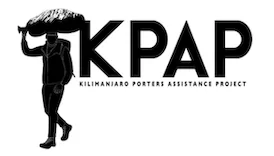 The mistreatment of porters can be a troubling challenge in the climbing industry. We are proud to be an approved Partner company with the Kilimanjaro Porters Assistance Project – KPAP – and the International Mountain Explorers Connection – IMEC – Partner for Responsible Travel Program.
We voluntarily participate with KPAP's monitoring activities and allow KPAP to evaluate the treatment of our porters on all of our climbs. By climbing with us you can be assured that your porters are well taken care of.
KPAP also helps to improve the working conditions of porters by:
Lending donated clothing at no charge to the mountain crew for use while climbing
Educating the public on porter working conditions and climbing responsibly
Providing industry guidelines for proper porter treatment
Offering educational classes to porters
Please consider supporting KPAP by making a financial contribution to enable them to continue with their Partner for Responsible Travel Program and free services for porters. To make a donation, please visit https://kiliporters.org/
Safety Precautions
Your safety is our top priority. Our hiking tours are led by professional hiking guides, all of whom are wilderness-certified first responders or EMT's, each with years of guiding and wilderness experience. Guides adhere to standardized risk management protocols in case of any potential or actual incident, and all tours carry an emergency communication device and comprehensive first-aid kit. Additionally we have a "24/7" system through which guides or guests can reach Wildland support personnel at any time.
In the interest of your safety, it's important to refer to the Center for Disease Control website for up-to-date recommendations on immunizations before your trip.
Essential Eligibility Criteria
Essential Eligibility Criteria ("EEC") have been specifically identified to help you understand the skills and abilities necessary to participate on each Wildland trip, and they apply uniformly to all potential trip participants, irrespective of the presence or absence of any disability.
Once you identify a trip in which you may be interested, please carefully review the EEC and itinerary details. If after reviewing the EEC that apply to your desired trip, you determine you need an accommodation in order to meet the EEC, please contact us prior to registering to discuss your requested accommodation.
The EEC exist for your own safety and the safety and enjoyment of all participants. If you are unable to meet the EEC for the trip, with or without an accommodation, you are not eligible for that trip. If you register and arrive for a trip for which you do not meet the EEC, you will be disqualified from participation on the trip and will be dismissed or evacuated from the trip without a refund.
Guides
Our approach to international travel is to combine the best of two worlds: the dialed-in details, professionalism and consistency Wildland trips are known for; and the cultural immersion and intimate regional knowledge that only locals can provide. To excel with this approach, we vet and hire the best local guides, welcome them into the Wildland family and train them to meet our standard of excellence with every aspect of a trip. But along with managing logistics and safety, your guides will teach you about the area's history and culture, and provide a level of familiarity and intimate detail only locals can.
Check out our Meet Our Team page for staff bios.
Guide Working Parameters
Guides are required to take 8 hours off each 24-hour period to sleep, recuperate, take personal/down time…etc. In addition, as part of the 8 hours off they must sleep/rest or be in their tents/rooms uninterrupted for a minimum of 5 hours each night. We ask guests to respect these requirements and to not interrupt guides' off time and sleep time unless there is a true emergency.
Age Restrictions
Age restrictions on this trip are as follows:
12 and older to join scheduled tours (mixed groups)
5 and older to join private tours, with final approval and specific logistical requirements (such as porter or stock assist) determined on a case by case basis
Trip Insurance
Field evacuation, repatriation, and medical insurance is required on this trip as a condition of partnership terms with our Tanzanian vendors (field evacuation and repatriation minimum coverage is a combined $200,000 USD).
If you need to purchase field evacuation, repatriation, or medical insurance we recommend IMG/iTravelinsured. They are one of the world's leading providers of travel insurance and policies meet all Tanzanian requirements.
For information on the recommended IMG/iTravelinsured policies please click here.
For even greater information, or if you simply prefer communicating with a real, live person, feel free to contact our exclusive agent Michael Bennett. Michael will help you identify the best product for your needs, and there is no cost associated with his assistance. You may contact him at:
Email: [email protected]
US by Phone: 877-305-9083
Direct/International by Phone: 702-448-3664
If you already have the required insurance or wish to purchase from anyone other than IMG/iTravelinsured, we recommend careful consultation with the provider to ensure appropriate coverage. This is because many providers have a number of policy exclusions.
Weather on Kilimanjaro
The temperatures on Mount Kilimanjaro vary tremendously from hot and exposed to quite cold. The trek from the national park entrance to the summit is the climatic equivalent of traveling from Brazilian rain forests to the Arctic in just a couple days. We will hike through 4 different ecological zones, representing a massive range of temperatures as we ascend toward the summit. Temperatures will be warm in Moshi.
The average temperatures and precipitation on Kilimanjaro are:
Average Temperatures (Fahrenheit)

Month

Rain Forest

Summit

January

55°

19°

February

57°

21°

June

46°

21°

July

48°

23°

August

50°

23°

September

52°

21°

October

54°

19°
Accommodations
Accommodations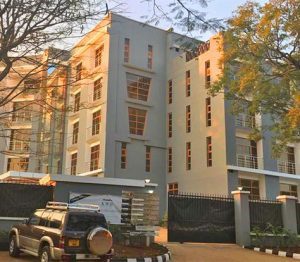 KILIMANJARO WONDERS HOTEL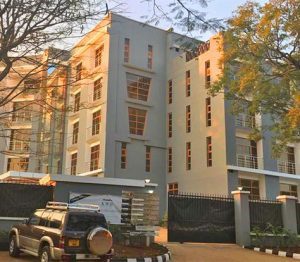 0-3 NIGHTS
This is one of the first 4-star, boutique hotels in Moshi. It provides great, modern ambience and luxury facilities. Only 45 km from Mount Kilimanjaro National Park, it is a perfect home base to prepare for our trek up the mountain.  The view of the mountain from the roof top is outstanding!
(A/C, heat, showers)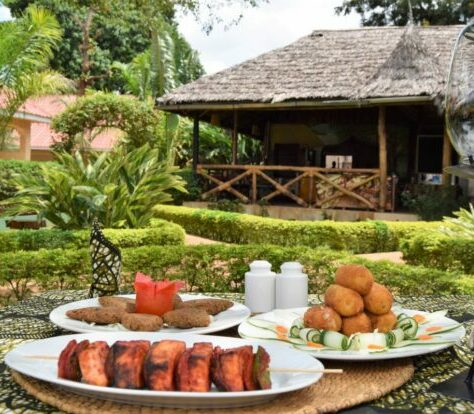 CHANYA LODGE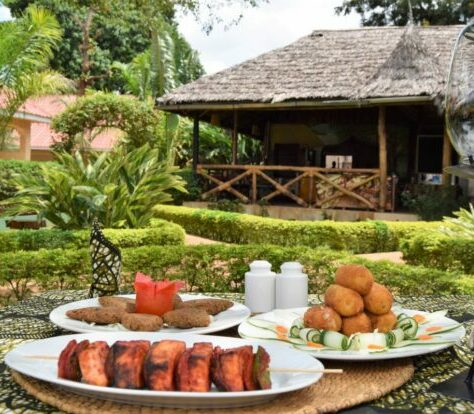 0-3 NIGHTS
Chanya in Kiswahili translates to "positive" and this is the overall mission of Chanya Lodge's dedication to their clientele. Located on the outskirts of Moshi, Chanya lodge is perfectly located in the foothills of the stately Mount Kilimanjaro. Here you'll find 32 rooms, a plethora of carpeted-grass gardens, a large swimming pool, and a restaurant offering varied cuisine options.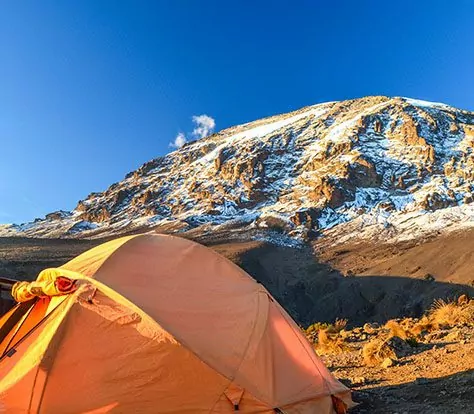 PREMIER CAMPING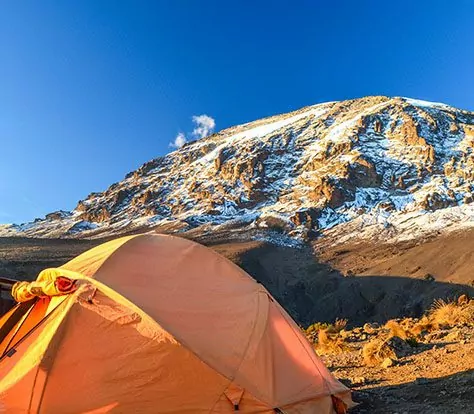 6 NIGHTS
Our Kilimanjaro Treks feature premier camping with comfortable sleeping tents, kitchen tents, private portable bathroom tents, dedicated chefs, and a team of porters to carry and set up/break down camp each day. We provide all top-of-the-line gear. Our guests regularly rave about the camping accommodations on our Kilimanjaro adventures!
* These exact accommodations are not guaranteed. In some instances alternative accommodations of similar quality and location may be used.
Trip Reviews
Average Customer Ratings:

4.8 (16 reviews)
Fred F
3.0
Impresssed and entirely satisfied
3 months ago
Wildland Trekking met and exceeded my expectations! The support from the time I arrived at the Kilimanjaro airport until I left was incredible. I can't imagine using any other company for this hike!
Regina J
4.0
Worth the Price
1 year ago
Wild Land Trekking is defiantly worth the price. The over seas adventures are definitely worth looking into. Their sustainable philosophy and treatment of their employees is the reason I return to this trekking organization
6 years ago
The bag for my personal gear was too small partly because the sleeping bag and pillow took up a lot of room. All other gear was very good. Trip packet contains errors and needs to be reviewed - really not up to the usual Wildland standard. Very good support to ensure safety and satisfaction. I was a bit slower than others in the group and this was well catered for.

Related Trips