Explore Tanzania with Wildland Trekking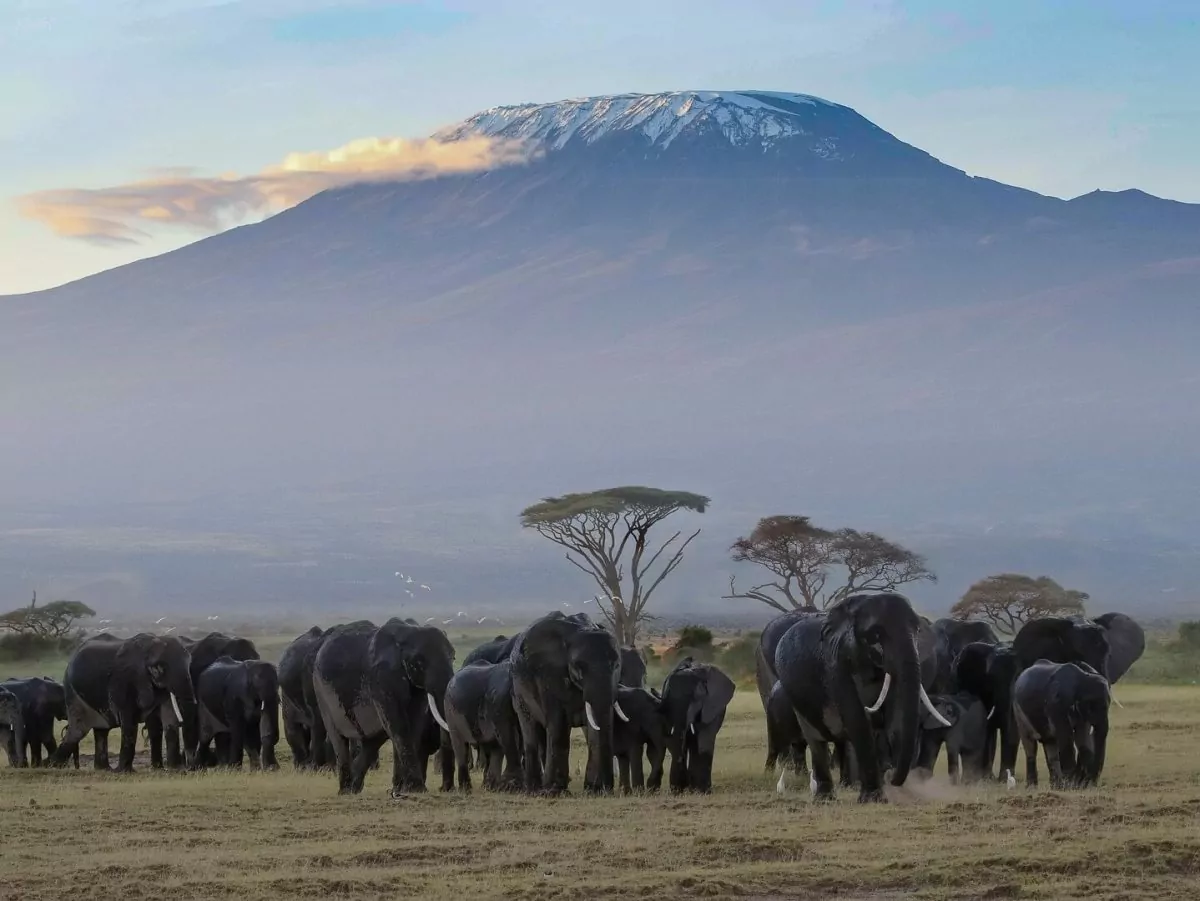 From the sublime beaches of Zanzibar to the expansive plains of the Serengeti and the shadowing peak of Mt. Kilimanjaro, the richness of this East African country has something extraordinary for everyone. Home to richly diverse and ancient cultures, more than a third Tanzania's landmass is protected conservation land.
Named for its unification of two separate entities Tanganyika and Zanzibar, the United Republic of Tanzania was formed in 1964. Located in East Africa, Tanzania is bordered by 885 miles of Indian Ocean coastline to the east within which is the Archipelago of Zanzibar. The densely forested northeastern part of the country is home to the continent's tallest peak and world's highest free-standing volcano, Mt. Kilimanjaro. This mountainous region gives way to an expansive plateau in the center of the nation, home to Serengeti National Park, Ngorongoro National Park, and the wild landscapes of the savanna.
Experience this expansive wilderness for yourself by summiting Kilimanjaro or taking a wildlife safari on one of Wildland Trekking's premium multi-day trips.
When to Go
The climate in Tanzania is moderate to hot, depending on the region and time of year. Higher altitude areas have temperatures ranging from 50-68°F, while the remainder of the country rarely sees temperatures fall below 68°F. Rainfall is most persistent from October through May, amplified from October through December and March through May during the seasonal migration of the Intertropical Convergence Zone. Limited climatic variation occurs on the coastline, aside from the rainy season, with temperatures averaging 86°F. You can expect long days of sunshine, with sea breezes mitigating the daytime humidity. We schedule our Wildland Trekking Tanzania tours to take advantage of the less rainy times of the year.
High Season
June, July, August, and September are the winter months in Tanzania, marked by cooler and drier conditions. The climate lends itself to sparse foliage and diminishing water sources. Wildlife congregate around remaining flowing rivers and oases, making them easier to view. Drier conditions also contribute to fewer mosquitoes, which can make your stay in Tanzania much more comfortable! While accommodations are fully operational at this time of year, the hotels in popular areas fill up quickly. To take advantage of these ideal weather conditions, Wildland Trekking offers both the Kilimanjaro Trek and the Wildlife Safari during the high season.
Shoulder Season
October through February marks the shoulder season in Tanzania, with very high summer temperatures from December through February. However, Tanzania's coastline experiences its high season from November to February as a popular destination for visitors from the Northern Hemisphere. There is some relief from the heat in late October with the short rains of the mvuli and the seasonal trade winds (kusi) blowing. The shoulder season is marked by incredible wildlife activities: many birds migrate to East Africa from Europe between October and April, and calving season (and its associated predation) happens in the Serengeti from January through March.
Low Season
March, April, and May bring heavy rains, creating muddy roads and limit accessibility in some areas. The landscape becomes lush with the much-needed water. Accommodations during this time can be limited due to low visitation, and some venues may offer discounted rates.
Deeper Dive: More About When to Visit

Trip Dates

Wildland Trekking only schedules a select few excursions to Tanzania each year to take advantage of ideal weather and accommodations conditions. You can view our available trip dates by searching your desired travel month on our Tour Calendar page, or by visiting the specific trip page for either Kilimanjaro or Safari and scrolling down to the Trip Dates and Booking section. Our trips are scheduled well in advance, maximizing the time you have available to coordinate your own schedule and prepare for the trip.

Check the Weather

With relatively predictable weather patterns, planning for the conditions is mostly straight-forward. However, temperatures and conditions vary by region, so be sure that you are prepared for all expected weather conditions. You should always check current conditions leading up to your trip to be the most prepared.

Pack Smart

Researching historical temperature averages by month for the region(s) you plan to visit is the best way to prepare for your trek or tour. Lightweight, breathable waterproof layers will be helpful if traveling during the wetter seasons, as will bug repellent and sunscreen.

We will share a comprehensive guide and packing list once you register for a trip. Additionally, you will have access to our top-of-the-line gear for the trek to maximize your comfort and enjoyment.
Trip Styles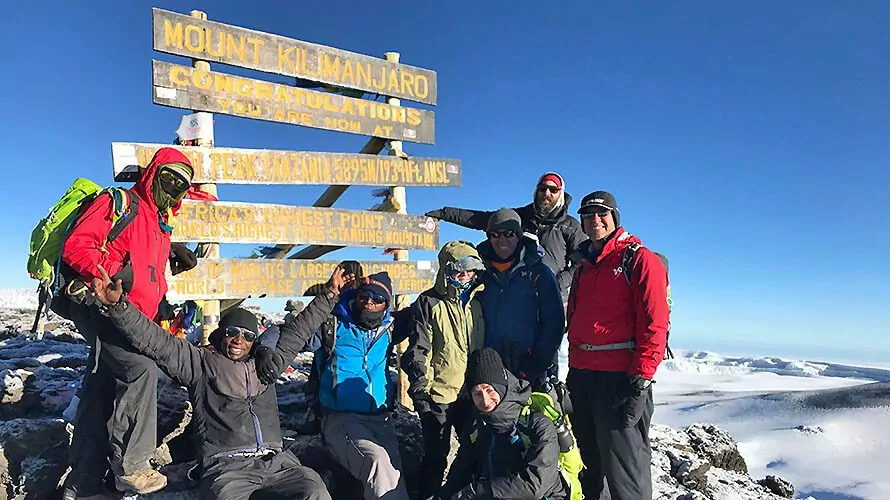 Rising 19,340 feet above the surrounding valleys, Mt. Kilimanjaro is the highest peak on the African continent and one of the Seven Summits of the world. Our trek to the summit travels along both the Rongai Route and the Marangu Route. These paths offer an off-the-beaten-path experience for greater tranquility and unparalleled views. We've created a 10-day itinerary to aid in our guests' acclimatization. Therefore, our trips have a high success rate in reaching the summit! We offer the option to extend your time in Tanzania by adding-on the Wildlife Safari and Cultural Tour. This additional tour will visit the Maasai and Hadzabe tribes, and observe savanna wildlife.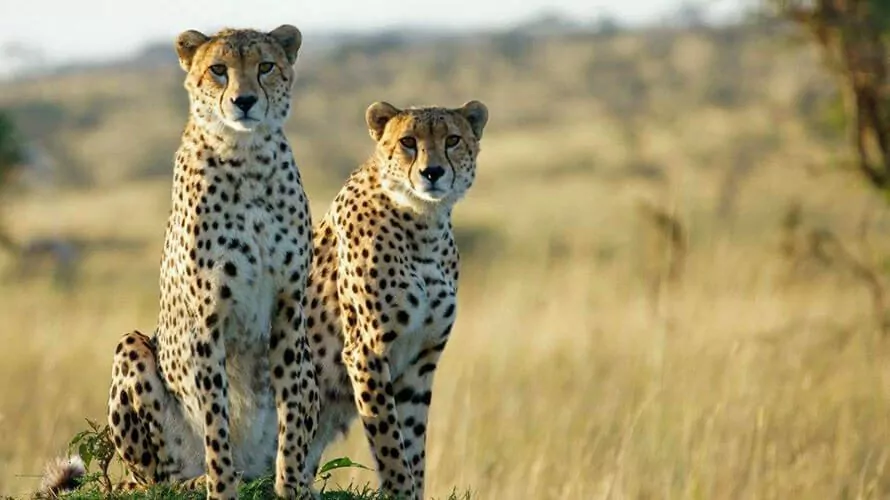 Immerse yourself in the colorful cultures of Africa! You'll learn about traditional ways of life by camping with the Massai tribe on the Simanjiro Plain and visiting the hunter-gatherer Hadzabe tribe and the Datoga people on Lake Eyasi. Driving from there to the savanna, we will view exotic wildlife roaming the plains before finishing the six-day tour with a visit to the Ngorongoro Crater, the world's largest caldera and a World Heritage Site.
Deeper Dive: Our Top Recommended Trips

Kilimanjaro Trek: Our #1 Recommended Tanzania Trip

The awe-inspiring wildness and diversity of Tanzania abound throughout the country, but reaching the "Roof of Africa" is not something to be missed. Join us on a portered trek to reach the summit of this free-standing volcano! You'll enjoy full meals, comfortable camping accommodations, and lesser-visited routes.

Trip Highlights:

Attempt Africa's highest peak
World-class hiking with amazing views
Comfortable tents and camps
Fresh, local & organic cuisine
Amazing natural and cultural history
An array of African wildlife
Add-on safari for a complete African adventure experience

We have developed a well-tested acclimatization process giving you an extra rest day to experience the local culture and increasing your chances of a successful summit. Have a look at the itinerary below to get a sense of how we structure this trek:

Day 1

We will pick you up from Kilimanjaro International Airport in between Moshi and Arusha, Tanzania, and shuttle you roughly 1.5 hours to the Kilimanjaro Mountain Resort (or a comparable hotel) to check into the hotel rooms before having our orientation meeting and dinner.

DAY 2

This morning we will enjoy our first Tanzanian breakfast at the resort before beginning a day of exploring and learning the cultural history of the local people. The main purpose of today is to serve as an acclimatization and rest day. Our hotel is located at roughly 4,900 feet above sea level, which is a great place to begin acclimatization.

After a thorough sleep-in and breakfast, we will set out on local tours. Lunch and dinner today are at our hotel. Tonight, after dinner, your guides will host the orientation meeting for your Kilimanjaro trek and explain packing and other important information for a successful and safe hike!

DAY 3

Today is the official start of our expedition to climb Kilimanjaro! Our first stop will be at the Kilimanjaro National Park's Marangu Gate to sign in for our trek. Then, we head out on a roughly three-hour drive to the village of Nale Moru (6,397 ft.) where our trek begins. In Nale Moru, after meeting our entire crew and team, we will have a hot lunch. We begin hiking on a path that starts to climb gently and consistently through the beautiful, temperate forests that drape the foothills of Kilimanjaro. We continue hiking until we arrive at Simba Camp for the night (8,500 ft.)

DAY 4

This morning we have a gradual hike up to Second Cave (11,300 ft) and have lunch upon our arrival. We will soak up amazing views of Kibo Peak on Kilimanjaro and the Eastern Ice Fields sitting on the crater rim (12,057 ft.) After lunch, we will visit a large cave and pre-historic lava tube, where we can hike and explore if time permits. We will then continue to camp at Kikelewa cave, where we will have snacks and hot drinks before being served an amazing dinner.

DAY 5

This morning we have a wonderful breakfast and depart Kikelewa Cave and ascend until we reach Mawenzi Tarn campsite (14,114 ft.) Today's hike is relatively short, and we will make it to camp before lunch. After a hot lunch, we will go on an acclimatization hike up the surrounding area. We will be back at camp with time to wash up before dinner.

DAY 6

Today will serve as a layover and rest day. We will sleep in and have some light exercise as we hike near Mawenzi Peak. This rest day at this altitude will aid our group in acclimatization for the subsequent summit day. We will eat a hot lunch and a big dinner before going to sleep early to prepare for the next day.

DAY 7

This morning we leave camp with beautiful views of Mawenzi and Kibo Peaks. At 14,000 feet, it can be challenging to hike, so we will take our time and begin trekking across the high altitude desert to the campsite at Kibo. Upon arrival at the Kibo around mid-day, we will eat lunch and then rest in our tents before enjoying dinner around 6 pm. After dinner, we will go to sleep until around 11:30 pm. We will then have hot drinks and biscuits before starting our ascent up to the Kilimanjaro summit!

DAY 8

As we begin our summit attempt, we will only bring what we need. We will continue hiking with our goal to reach the edge of the crater, Gillman's Peak, and then the summit of Mt. Kilimanjaro, Uhuru Peak. Looking down on the valleys and forests surrounding Kilimanjaro as the sun rises, most hikers feel this is one of the most memorable half-hours of their lives. After taking photos at Uhuru peak, we will begin our descent back to basecamp. Upon arrival at basecamp, we will rest and have lunch before beginning our three-hour (gentle) descent to Horombo camp.

DAY 9

Today is the last day of our trek on Mount Kilimanjaro, and it involves a long hike. We will descend to the Marangu Gate and have a celebratory lunch upon arrival. We stop at the Mandara Huts for a long break before continuing down to the park entrance. For those guests who made the summit of Kilimanjaro or climbed to Gillman's Point, you can collect your certificates before saying goodbye to our support staff.

For the guests only hiking Kilimanjaro (and not joining the safari), you will be at the Weru Weru River Lodge tonight.

Those of you moving on to the Cultural Tour and Wildlife Safari will transfer to the Milimani Lodge for dinner and a good night's rest.

DAY 10

We will transport guests back to Kilimanjaro International Airport after breakfast. Therefore, please book your flight for no earlier than 9 am. For guests joining the Safari, today is Day 1 of the Safari, so we will leave early and transfer to our first day's activities (detailed on the Safari trip page.)

OPTIONAL ADD-ON SAFARI

Make the most of your time in Africa with an add-on Safari tour that takes place after your trek to Kilimanjaro (on Day 10!) Six days in length and all-inclusive, our Safari Add-on tour is an opportunity to experience Africa's amazing wildlife and unique, colorful cultures.
Need to Know
Wildland Trekking is pleased to handle all the logistics during your trip. However, all your pre- and post-trip plans are up to you. With that in mind, let's cover essential travel information for Tanzania.
Primary Departure City For Tanzania Adventures
Both of our Tanzania trips begin and end at the Kilimanjaro International Airport, located between Moshi and Arusha, Tanzania. A Wildland Trekking representative will be waiting at the airport to take you to your first night's accommodation. If you're planning on arriving early to explore Tanzania before your trip, please plan to arrive at the airport on Day 1 before 3 pm for the Kilimanjaro Trek or the day prior to Day 1 by 3 pm for the Wildlife Safari.
Booking Advice
Because we only run a few trips to Tanzania per year, be sure to reserve your spot by booking early. We also advise that you book your trip with us before reserving your flight. Doing so will ensure that your booking is confirmed prior to making other travel arrangements.
General Travel Advice for Tanzania
Tanzania is rich with attractions and opportunities for adventurous visitors. However, limited or inconsistent tourism infrastructure makes completely independent travel a less viable option for travelers. Therefore, let's cover a few things you should know before you arrive to make sure that you get the most out of your adventure.
Transportation and Lodging
We organize all the transportation for you during the trip. However, if you are continuing to travel by yourself after your trip, you will be faced with the options of either a self-driven exploration, local transport (dalla-dalla or taxi), hiring a driver, or flying on small aircraft. If time is a concern, flights will be your most efficient option, as airports link major highlights with daily flights. Remember that distances between destinations are long and typically rough. Consequently, allow plenty of time in your itinerary to arrive and enjoy your destination.
Lesser used modes of transportation include bicycle touring on secondary roads, boat transport between islands of the archipelago, train travel, and either express or ordinary bus; there are limited options for luxury buses. Note that road accidents are the biggest safety risk while traveling in Tanzania, so use caution in choosing your method of transportation.
Visa Information for Tanzania
If you are a U.S. citizen, you will need a tourist visa to visit Tanzania. This visa is available for $100. You can apply for a visa online before travel and print the approved grant notice to show authorities upon arrival. Alternatively, travelers may obtain a visa upon arrival. However, be prepared with cash in case electronic payments are currently unavailable. See the U.S. Department of State's Tanzania page for the most recent visa and travel information.
Deeper Dive: More Need to Know Info
Gallery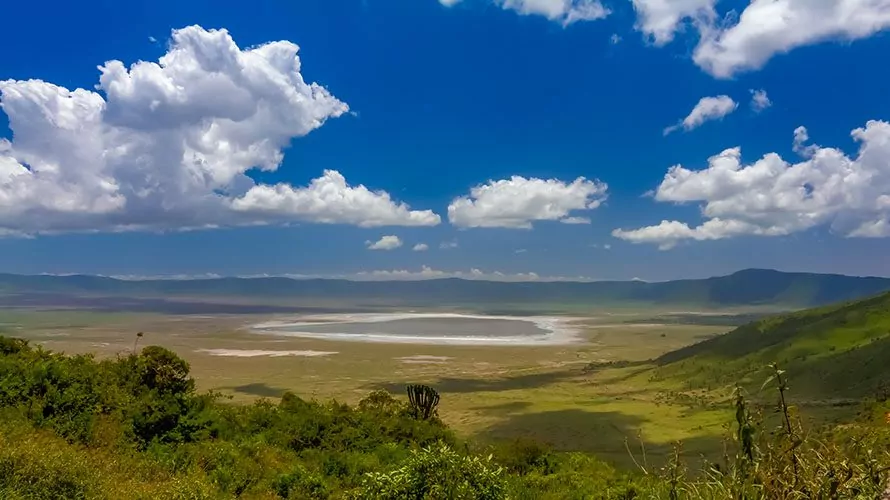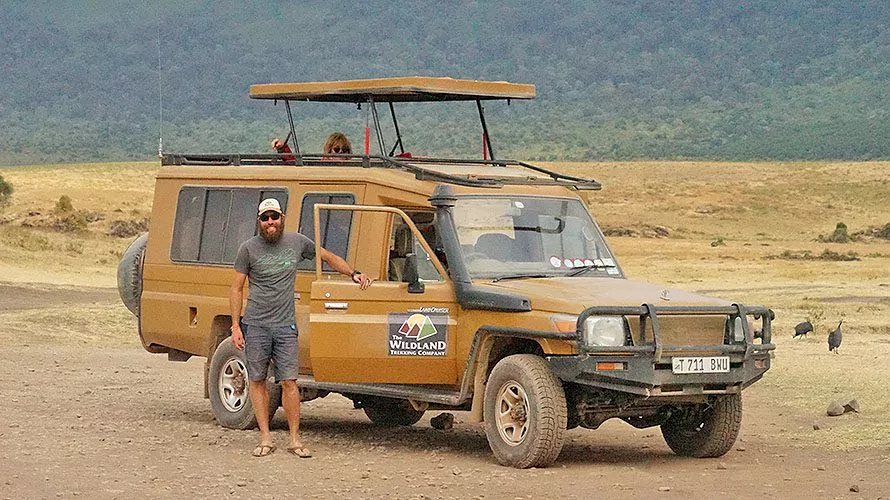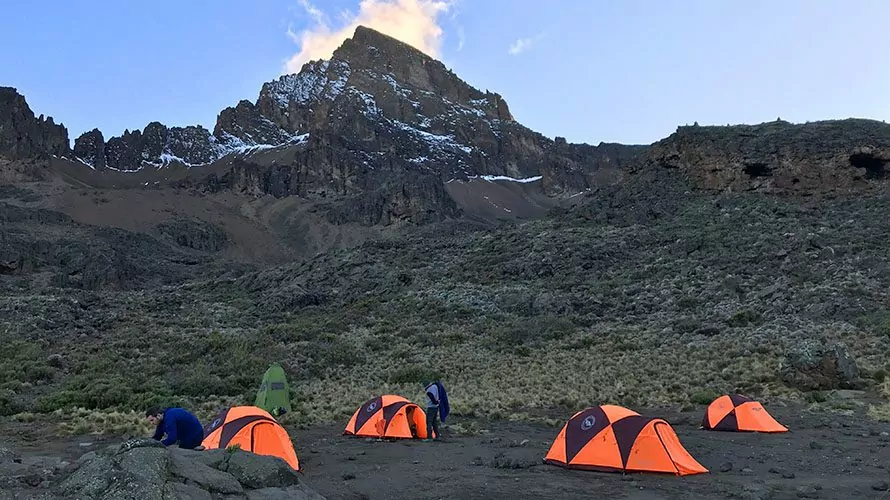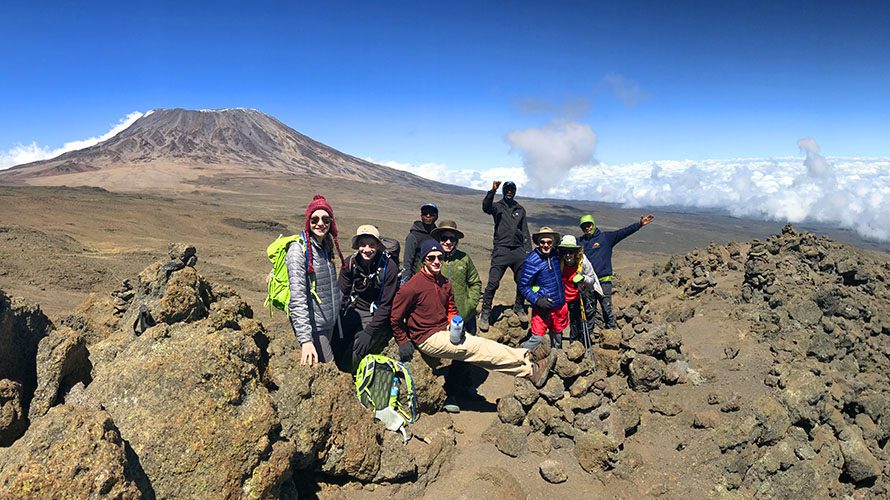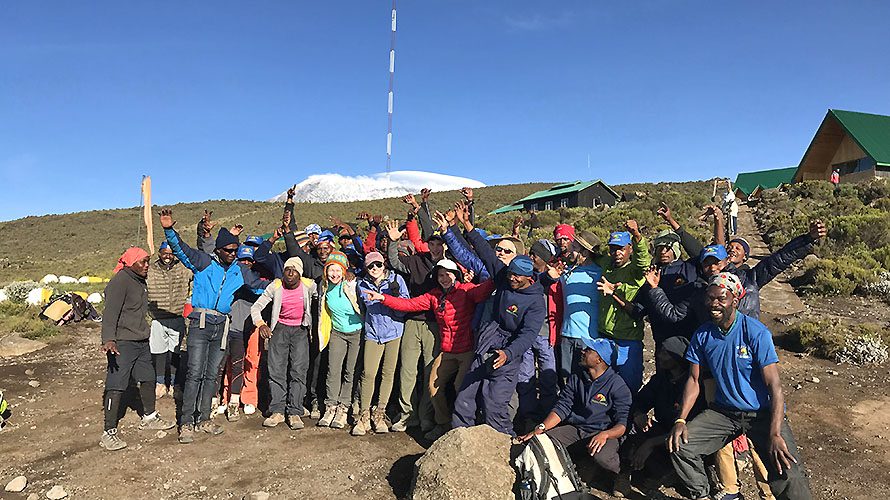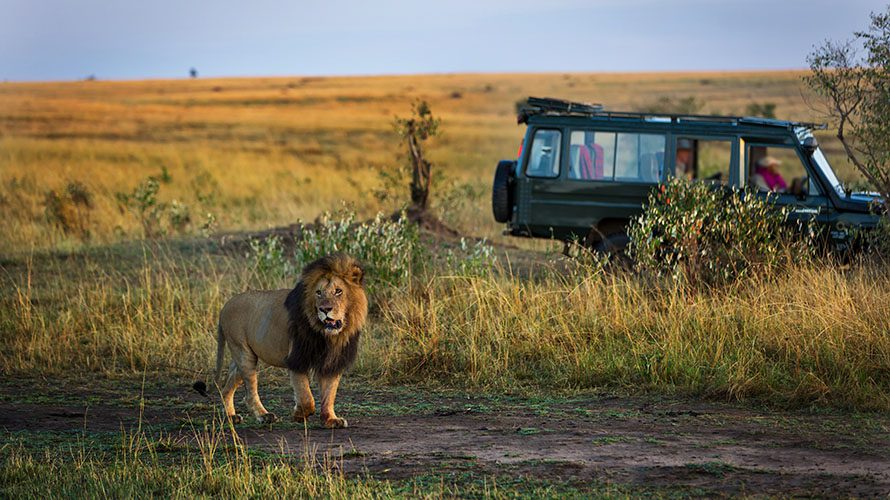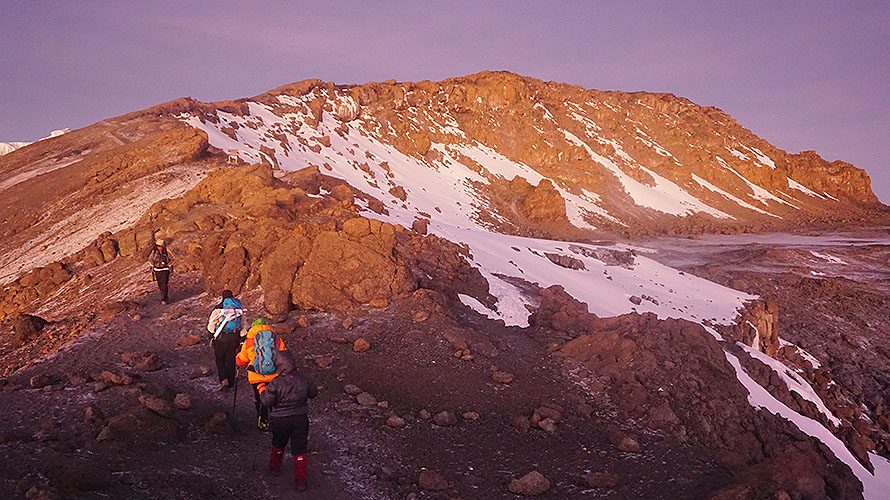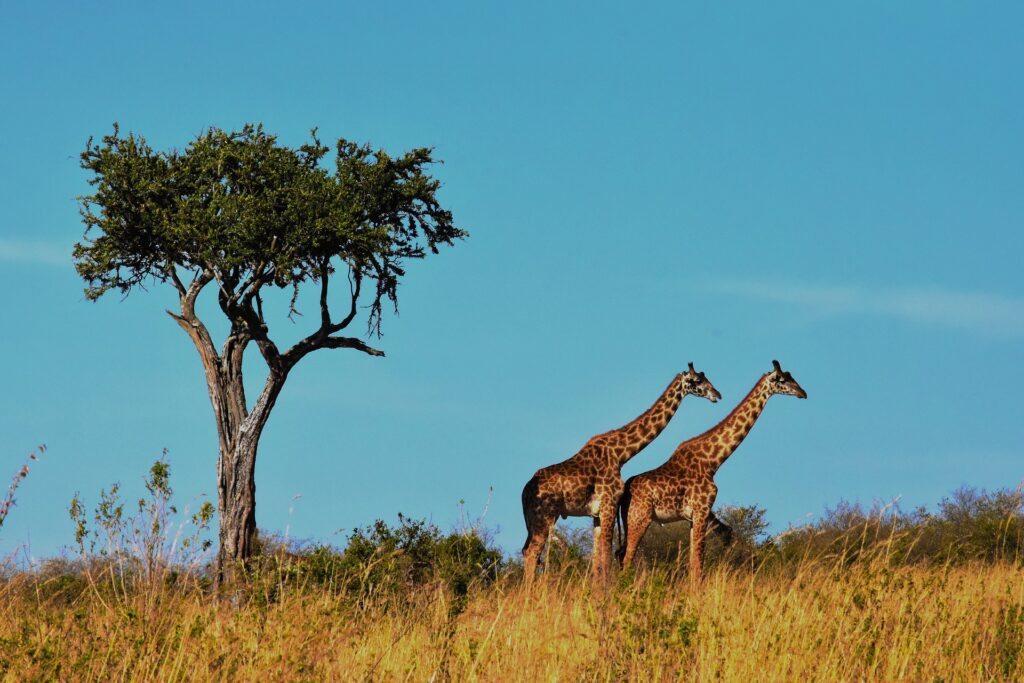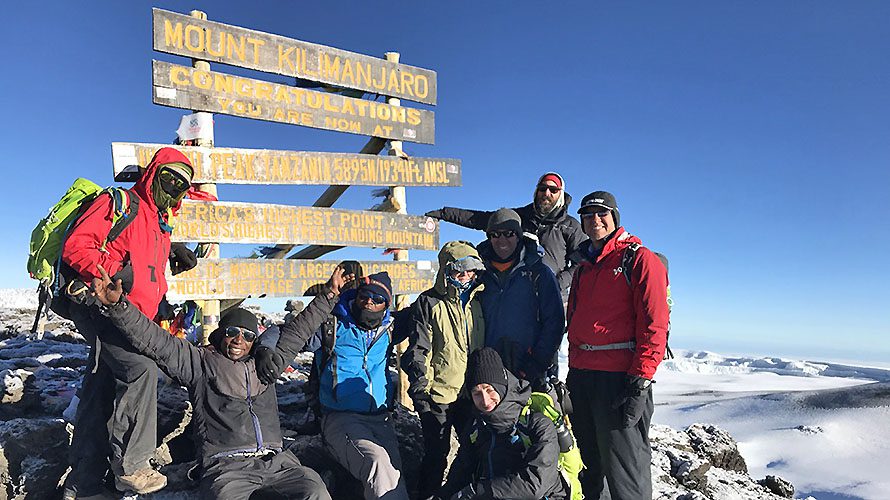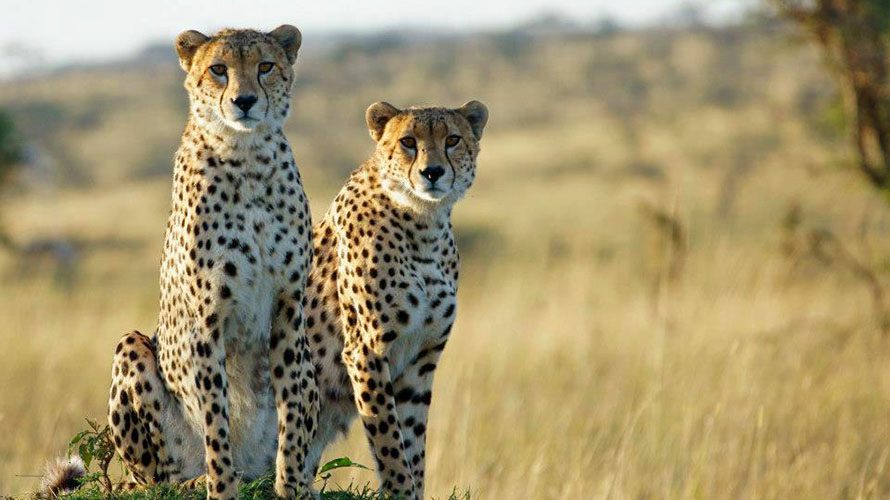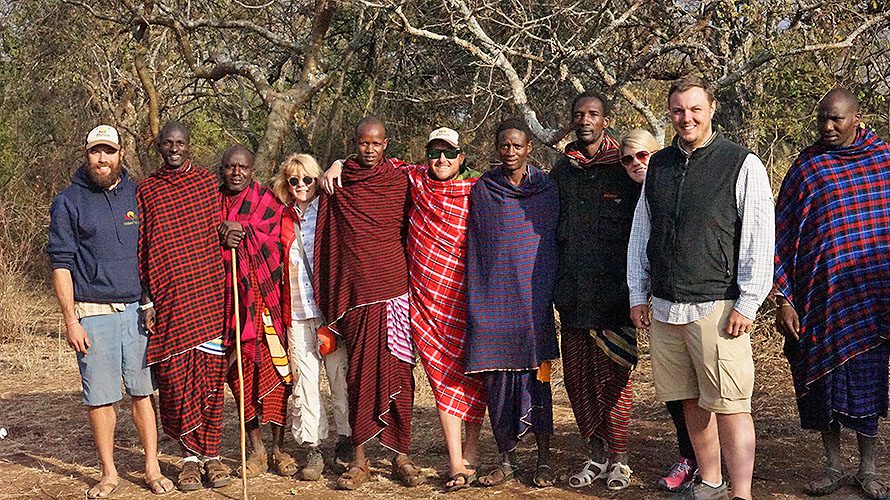 Have Questions?
Have more questions? Send us an email or call us at 800-715-HIKE (4453). We're here 7 days a week from 9:00 to 4:30 Mountain Time to make sure your trip planning goes as smoothly as possible.
Trip Information
For more information about all your options, check out our Tanzania page on the website with the button below! Individual trip pages have detailed itineraries, trip specifics, travel information, and more.