Best of Moab: Arches & Canyonlands
Trip Highlights
Arches & Canyonlands
Iconic Day Hikes
Spectacular Rock Formations
Premier Lodging on the Colorado River
Canyon Country Town of Moab
Wonderful Picnic and Lodge Meals
Amazing Natural & Cultural History
Description
Our incredible Best of Moab: Arches & Canyonlands tour begins in Moab, Utah, an iconic Utah Canyon Country town auspiciously situated in the middle of one of the most scenic and unique landscapes on Earth. Seated on the shores of the mighty Colorado River and surrounded by world famous Arches and Canyonlands National Parks, and with the snow-capped La Sal Mountains framing the view to the east, Moab is the perfect jumping off point for your greatest Utah desert escape. Allow the guides to show you the best there is to see and the best hikes to enjoy in these two incredible national parks. We will return each night to relax in our scenic, cozy lodging and dine on wonderful meals in the evenings. Join us on a 5-day inn-based adventure showcasing the rock formations, canyons, arches and sweeping desert vistas that made this area of southern Utah one of the top travel destinations in the country!
Read more …
$480 SINGLE SUPPLEMENT
Return Guests get a 10% discount on all Trips!
DIFFICULTY LEVEL 2
Scale of 1-5. 1 is least difficult; 5 is most difficult
This trip features hikes with easy-moderate elevation changes and terrain ruggedness. Increasing the difficulty are moderate heights exposure and moderate-strenuous hiking distances on several of the days.
Hiking Distances: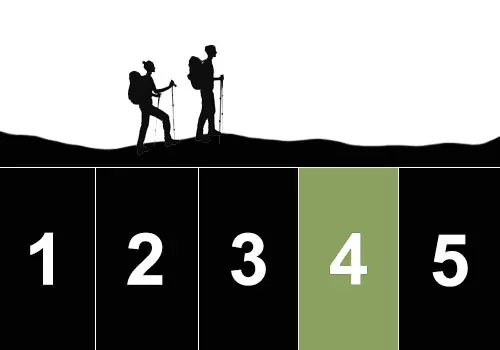 Up to 10 mi
Backpack Weight: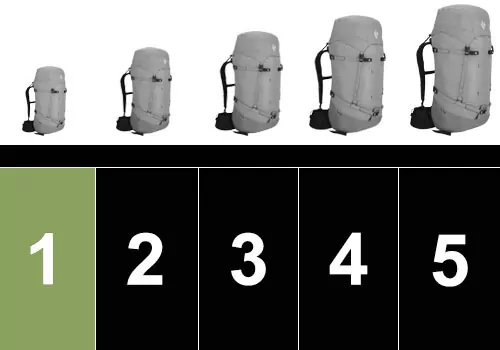 10-15 lbs
Terrain: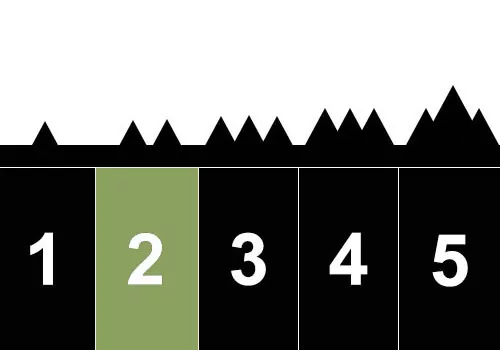 Lightly Rugged
Max Daily Elev. ↑↓: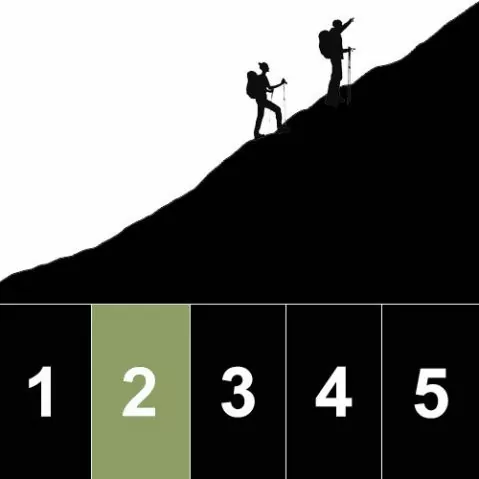 Up to 650 ft
Heights Exposure: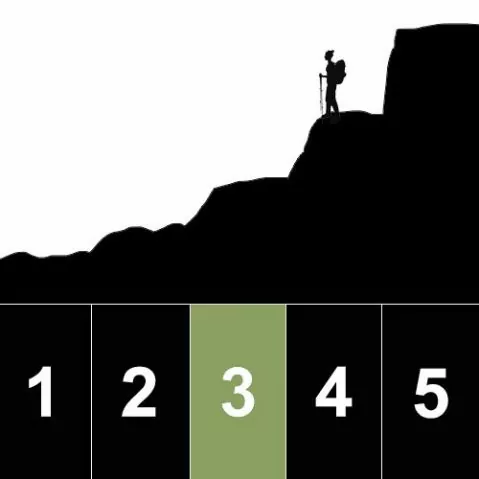 Moderate
Physical requirements:
Hiking uphill or downhill with a 10-15 lb backpack for 6-8 hours
Maintaining balance and footing on variable, uneven terrain
Hiking with occasional, moderate heights exposure
SOLITUDE LEVEL 2
1 least solitude, 5 most solitude
We rate this Utah hiking tour a Level 2 for solitude. We'll be around other hikers much of the time with as much as an hour of solitude occasionally.