SEE OUR APRIL HIKING AND BACKPACKING TOURS Below.
To see other calendars, just select the month you're interested in. You can always give us a call 7 days a week at 1-800-715-HIKE (4453) to learn availability immediately.
2024

April

Trip Dates

MORE INFORMATION ABOUT HIKING IN APRIL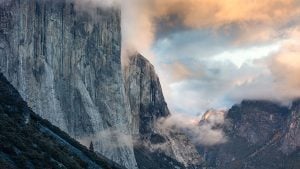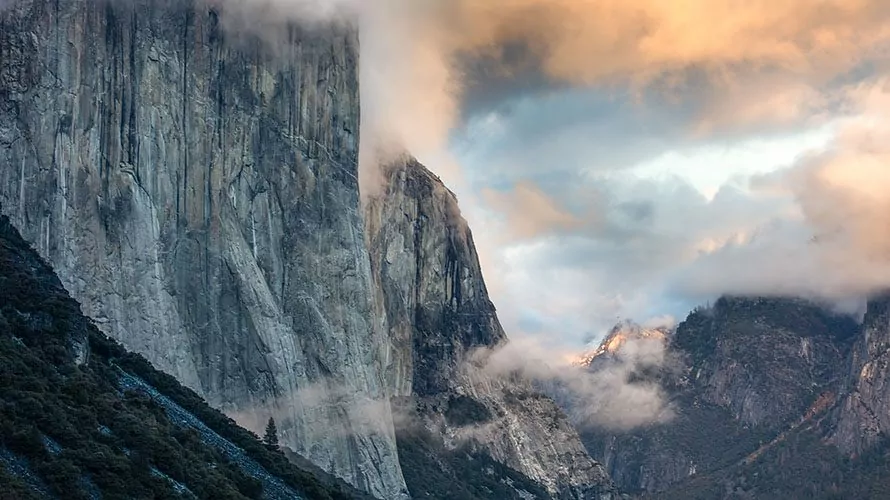 BENEFITS OF HIKING IN April
Spring is a wondrous season, which is one of the best reasons to go hiking in April! And it's one of the biggest benefits – venturing out after a long winter into the beauty of spring. Many mountain destinations are still too snowy to hike in April, but some – like the Great Smoky Mountains and Yosemite National Park – are wonderful. And the desert and canyon destinations are fully in their prime, which means perfect day time temperatures for hiking and dreamy temperatures at night for sleeping. These destinations include Grand Canyon, Sedona's Red Rock Country, Zion, Bryce, Grand Staircase-Escalante, Arches, Canyonlands, Capitol Reef and more.
Many international destinations are excellent in April as well! The Inca Trail and other Peru treks (like Salkantay and Rainbow Mountain) are excellent in April. Vietnam is wonderful for all of the spring, and April is no exception. Nepal is also wonderful in April, although nights can be chilly and afternoons can have frequent thunderstorms.
DRAWBACKS OF HIKING IN April
There aren't very many drawbacks to hiking in April! One potential drawback is that spring break's busiest week is the first 7 days of April, which means some national parks and other destinations (like Havasu Falls) are very busy. Another drawback is that in the USA, Canada and Europe most of the mountain destinations will not be open for a couple more months, so your options are limited to lower mountain destinations (like Yosemite, the Great Smoky Mountains and the Blue Ridge Mountains), or to desert/canyon areas. Internationally, if an area is open it's going to be good in April.
WHERE TO HIKE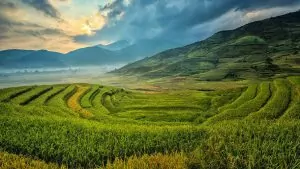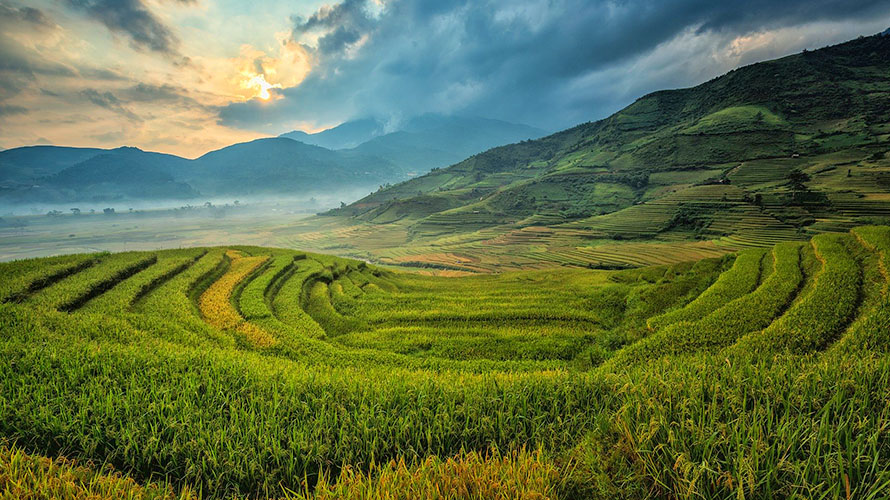 There are two main categories of destinations to hike in April:
– Desert and canyon destinations and lower mountain areas in the northern hemisphere – these options include Grand Canyon National Park, Utah national parks, and the Sedona Red Rock Country; as well as Yosemite, Great Smoky Mountains and the Blue Ridge Mountains.
– Trekking and backpacking internationally – recommended options for April are Peru, Vietnam and Nepal.