Jackson Hole Backpacking
Explore Wyoming's stunning and wild Jackson Hole backcountry! Towering granite spires, alpine lakes, vast meadows and more!
The Jackson Hole area in northwest Wyoming is nearly as close to the Alps as North America gets. Broad, rolling hills covered in rich, green meadows rise into the sky above dense, vital forests. Crystal clear mountain creeks and rivers pour out of the mountains and into the lower country, occasionally plummeting over falls or stair-stepping down rocky cascades. Wildlife is abundant and active. This is a backcountry hiker's dream, and there's no better way to explore it than on a guided backpacking adventure! We invite you to peruse our backpacking offerings below and contact us with any questions or to reserve your spot!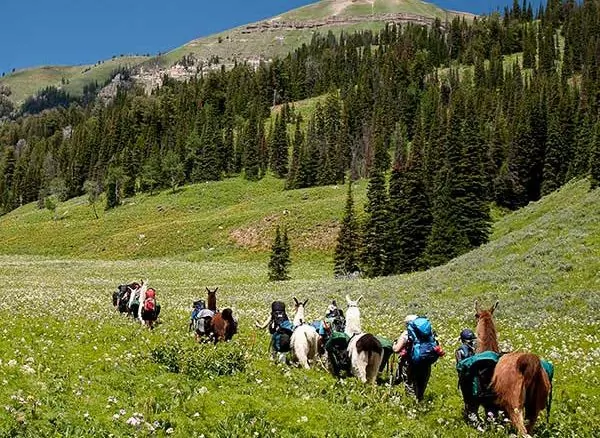 Jackson Hole Llama Treks
Our Jackson Hole llama treks take you into the Gros Ventre and Wyoming Ranges, which are just minutes from Jackson Hole. The llamas allow you to hike into the remote backcountry of these extraordinary mountains carrying only a light day pack. We'll work our way along rivers in the bottoms of deep valleys, and into the high country for views that are out of this world! Come join us for a truly unique and enjoyable way to experience America's wilderness!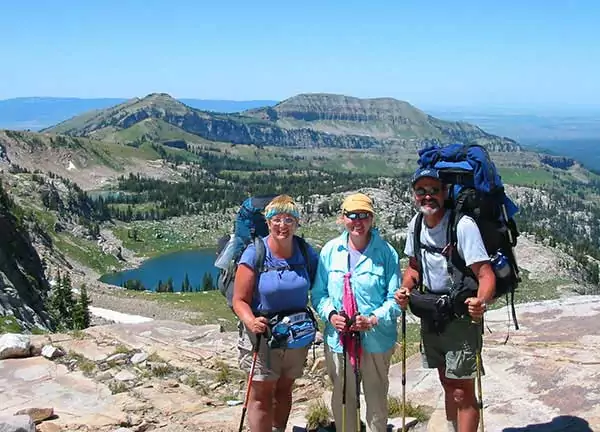 Jackson Hole Backpacking Trips
Near Jackson Hole, Wyoming rises the breathtaking Gros Ventre Mountain Range. The range is characterized by sloping alpine ridges, vast alpine meadows reminiscent of the Alps, abundant and varied wildlife, waterfalls, lakes, rivers, trout fishing and one of the best hot springs in Wyoming - Granite Hot Springs. Our backpacking trips originate in Jackson Hole and take you high into this wilderness for an experience you'll never forget! We provide local transportation, expert guides, exceptional backcountry cuisine, and top-of-the-line gear to ensure you have a peak experience.