Jackson Hole Llama Treks
Explore deep into backcountry of the Jackson Hole area with the wonderful benefit of hiking with only a light day pack!
Minutes from Jackson Hole, the Gros Ventre mountain range rises from river valleys to snow-capped peaks. The range is vast, pristine, and full of Yellowstone wildlife like moose, elk, bears, wolves and more. Some people have compared the Gros Ventre to the Alps, as its alpine slopes are covered in grass and wildflowers, with rivers and lakes in the valley bottoms. This is as close to Heaven as you'll get in this life!
We offer guided backpacking trips and llama treks in the Gros Ventre and Wyoming Ranges. Our trips are all-inclusive and range from 3 days to 5 days. We invite you to peruse our offerings and email or call us with any questions. If you don't see what you're looking for here and have a group of 4+, then you might consider a custom trip.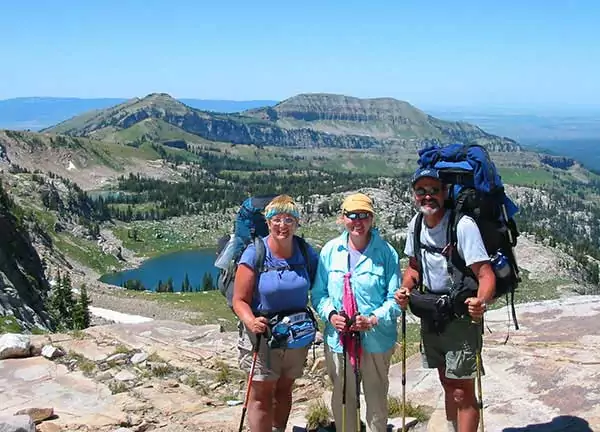 Jackson Hole Backpacking Trips
Near Jackson Hole, Wyoming rises the breathtaking Gros Ventre Mountain Range. The range is characterized by sloping alpine ridges, vast alpine meadows reminiscent of the Alps, abundant and varied wildlife, waterfalls, lakes, rivers, trout fishing and one of the best hot springs in Wyoming - Granite Hot Springs. Our backpacking trips originate in Jackson Hole and take you high into this wilderness for an experience you'll never forget! We provide local transportation, expert guides, exceptional backcountry cuisine, and top-of-the-line gear to ensure you have a peak experience.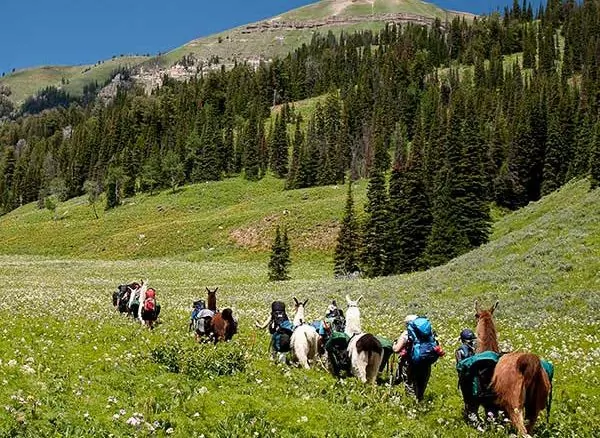 Jackson Hole Llama Treks
Our Jackson Hole llama treks take you into the Gros Ventre and Wyoming Ranges, which are just minutes from Jackson Hole. The llamas allow you to hike into the remote backcountry of these extraordinary mountains carrying only a light day pack. We'll work our way along rivers in the bottoms of deep valleys, and into the high country for views that are out of this world! Come join us for a truly unique and enjoyable way to experience America's wilderness!