Preparing for an International Trek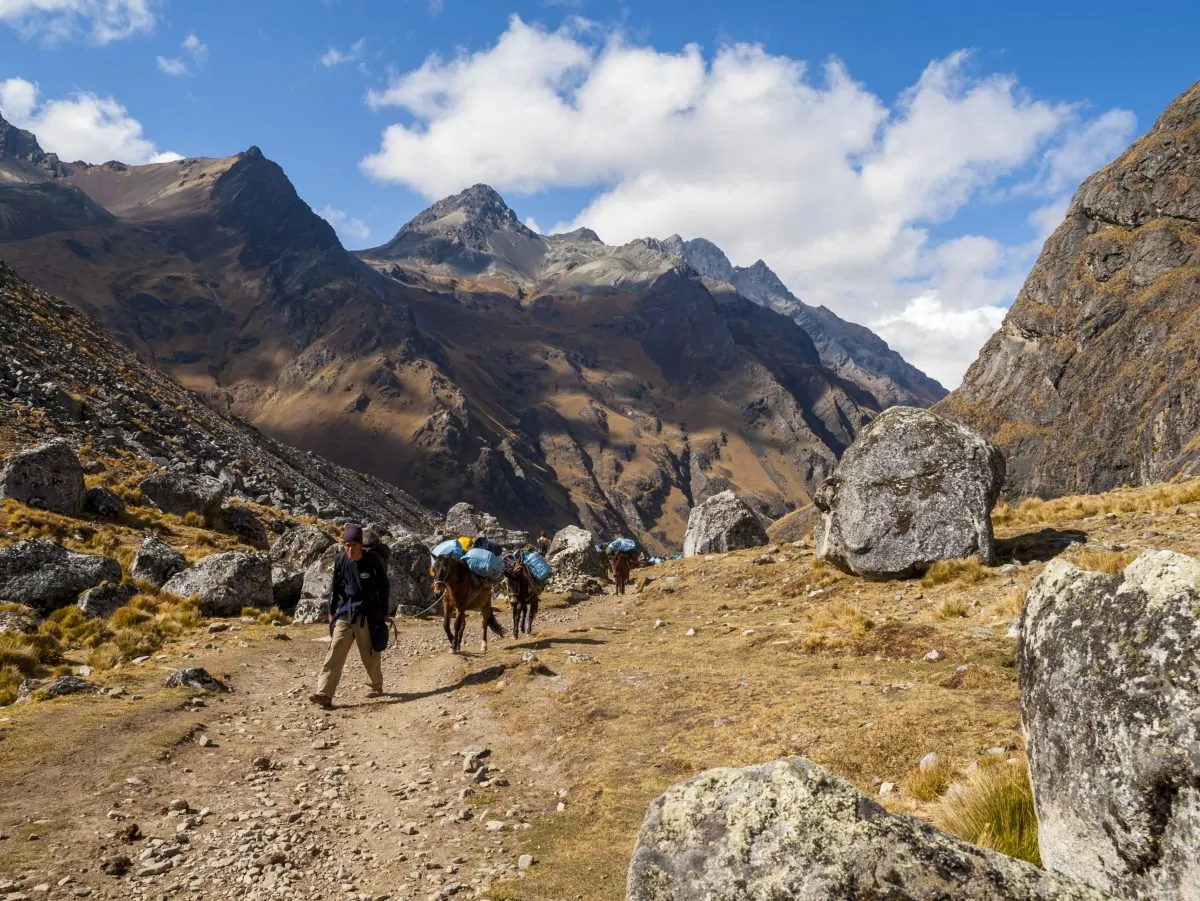 The boy scouts' motto "be prepared" places emphasis on a critical part of successful treks. It's simple but very true. When you embark on an international adventure thoroughly prepared, your trip will be dramatically more enjoyable and enriching. You'll be able to hone in on the wonders surrounding you rather than focusing on your shivering body, blistered feet, or exhausted muscles!
Here are some tips to assist you in preparing for your trek to iconic hiking destinations like Nepal, Tanzania, Patagonia, or Peru.
1. Buy the right hiking shoes and break them in
We recommend going to a reputable outdoor store to research the best option for your feet. Try them on to see if they fit correctly. When you kick the floor, your toes shouldn't touch the end of the boot. When you walk up steep inclines, your heels shouldn't slip significantly. Buy the shoes that are most comfortable, and don't settle for less than a perfect fit. Then…
Break those boots or shoes in!! Beginning your trek with boots right out of the box is going to cause blisters and serious, or even extreme, discomfort. During the days and weeks leading up to your trip, do everything in your boots: hike, walk, work, play, sit, eat… you get it.
There is one more component to taking great care of your feet – high-quality socks. Your socks should be wool or a wool-synthetic blend so you wick moisture and sweat away from your feet. SmartWool and Darn Tough are two reliable brands.
2. Train, which means hike, hike, hike
Begin with easy hikes and treks (whatever that means for you) and gradually increase the difficulty of your hikes. Difficulty includes a combination of steepness, length, and ruggedness. Start weeks or months before your trek and slowly work up to full-day, difficult hikes. Don't wait until the last two weeks before your trip. At that point, it's too late to do much good. We've written a whole blog post about training for elevation gain, so put it to good use!
And remember: hike with the shoes you purchased in step 1!
3. Notify your bank
When you plan to travel overseas, notify your bank in advance. Many banks make this process incredibly easy — with some companies, you can even fill in your travel plans online.
When banks notice out-of-the-ordinary charges in a foreign country, they'll trigger red flags which may shut down access to your account. You don't want to be stuck in a foreign country without access to cash. Also, when you're talking with your bank on the phone, ask them about ATM fees in foreign countries. Before you leave, you may look into getting a new card that lets you swipe abroad without fees.
Finally, plan to have back-up options including traveler's checks, additional credit cards, and good ol' cash.
4. Medical concerns
Go to the Center for Disease Control (CDC) website to check for any must-know information for your travel location. Or, alternatively, make an appointment with a clinic that specializes in travel medicine to see about recommended immunizations or vaccines.
5. Protect yourself – buy insurance
All Wildland Trekking's Beyond the U.S.A. trips require international medical coverage, either through your health insurance plan or trip insurance. We highly recommend purchasing trip insurance, because aside from providing you with the necessary coverage, it also covers you in the case of cancellations and interruptions. Life is unpredictable – protect yourself and your vacation investment!
6. Only bring what's necessary
Review our recommended packing lists (in the detailed trip packet you receive when you inquire about or register for a trip.) Follow the list closely in terms of what to bring and what not to bring. When traveling overseas, bringing too much can cause as many problems as bringing not enough. Nearly all our trips are in the high mountains, where the weather can shift suddenly any time of year. Having the right clothing layers is critical.
Also, look at this list immediately after contacting us, and review it often as your trip approaches. Start planning your trip early so that when you finally board the plane, you can relax knowing you're prepared.