A Guide to Planning a Hiking Trip in Nepal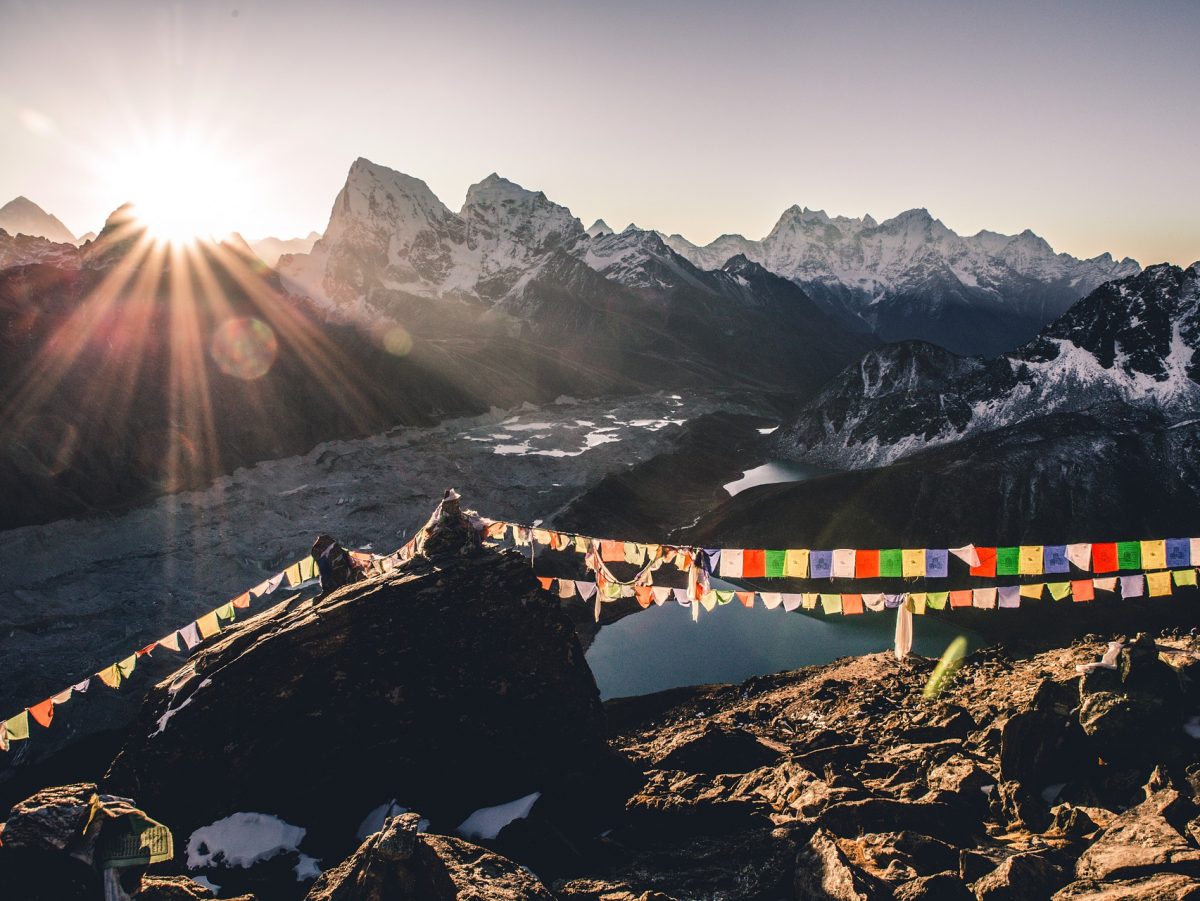 Nepal is one of the most mesmerizing, beautiful, and inspiring places you can visit. It's a land filled with snow-capped peaks and high alpine villages. Welcoming locals invite travelers from around the world into their homes to show them the serenity of the nation's landscape and friendliness.
Hiking through the Himalayas is an experience of a lifetime, whether it's your first time in the country or your curiosity is bringing you back for more! It's a place where once you step onto the land, you feel the connection and spirit of something bigger.
Nepal is the cherry on top when it comes to trekking — it pairs gorgeous land and friendly culture with affordability. It's no surprise both travelers and trekkers alike have been swarming to this place for decades.
With that said, the country and its people remain authentic despite the number of growing visitors. The Nepalese take their land and tourism industry very seriously; they have a great time sharing their surroundings and genuinely understand why people love to visit their homeland.
All About Global Hiking Vacations
WHAT IS A HIKING VACATION?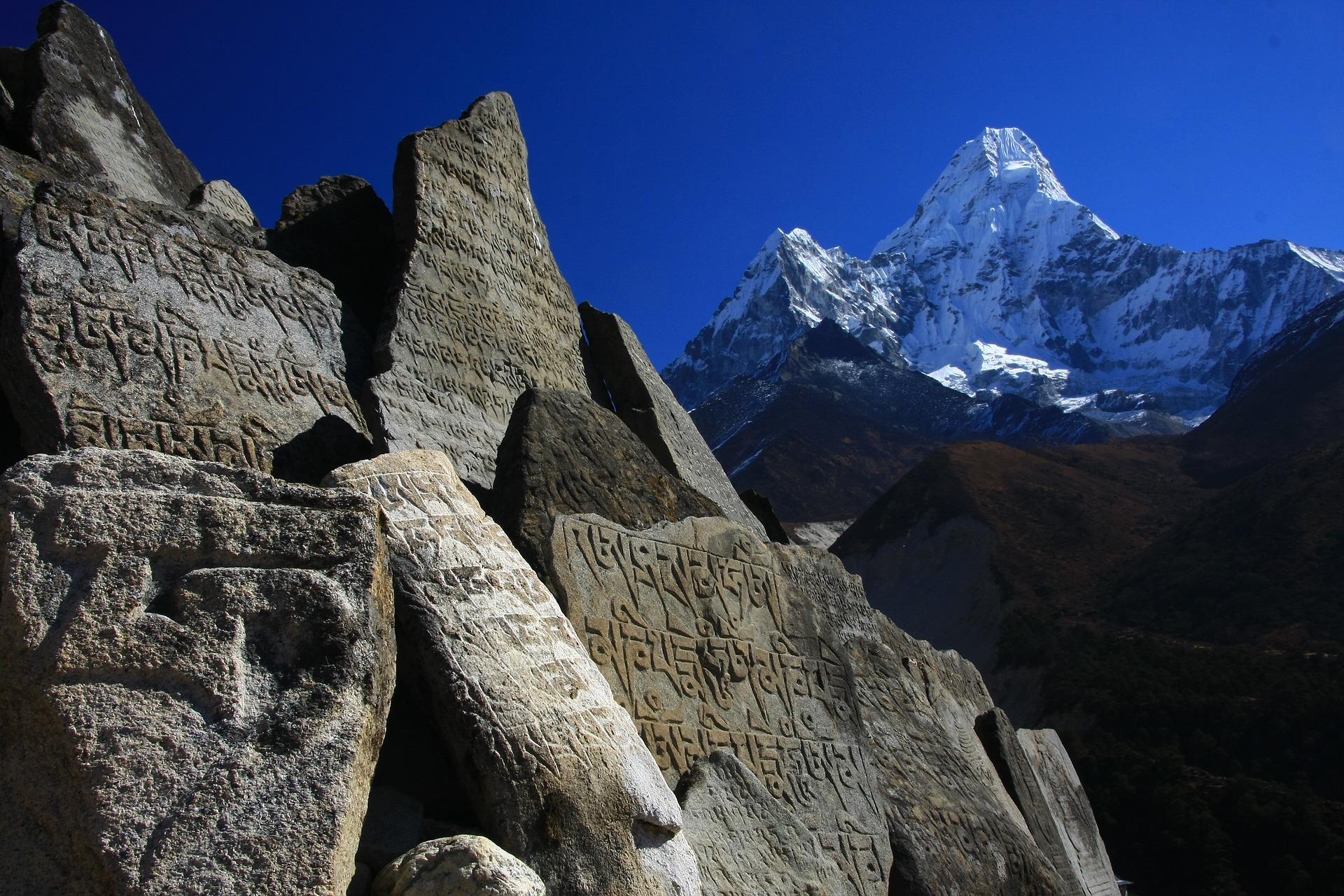 A hiking vacation can of course take many forms, but for most people, it's a trip on which they leave their hometown or city and travel to a new destination to hike, explore, learn, and discover. Some of the most popular destinations in the world for a hiking vacation are the Peruvian Andes, New Zealand, the Alps (in Switzerland, Italy, France, Germany, and Austria), the Canadian Rockies, Patagonia, the Himalayas (in Nepal, Tibet, and China), Iceland, Norway, Tanzania, and Vietnam — to name a handful.
CAMP OR ACCOMMODATIONS?
Many people choose to camp when embarking on a far-flung hiking vacation, but staying in a variety of accommodations can also be very enriching without detracting from the level of adventure. Accommodations can include hotels, lodges, mountain huts, teahouses (in Nepal), and refugios (elaborate backcountry huts in South America.) The majority of people who trek in Nepal stay at teahouses. While you're technically allowed to camp along the major trekking routes, space is limited and you will likely find yourself camping on a teahouse property and using their bathrooms anyway.
BACKPACKING OR TREKKING?
It's possible to go on multi-day backpacking trips at many hiking vacation destinations around the world. However, most international guided tours are either portered backcountry trips or trekking vacations where you stay in mountain huts, teahouses, or refugios along the way. A portered trip can be a truly fantastic way to hike and explore other countries, not just for those lacking backcountry experience or gear. The diverse natural landscapes and cultural immersion often encountered in the backcountry and in rural villages make trekking an ideal option for people who value experiences over material possessions. It's a great method for those interested in active adventure travel.
WHY A HIKING VACATION IN NEPAL?
Nepal is the classic trekking destination: easy access to the highest mountain range in the world, the Himalaya, and home to the most famous mountain on earth, Mt. Everest. If you want to experience the most epic of alpine environments this planet has to offer, you might just find yourself booking a flight to Kathmandu. There are enough routes in the Nepalese Himalaya to keep even the most experienced mountaineers coming back over and over again.
Trekking in Nepal is more than just alpine eye-candy. Most people who undertake a trek in the Nepalese Himalaya stay at teahouses along the route. A teahouse is a lodge where hikers spend the night and take warm meals. And yes, they serve tea. The teahouse culture is a trip highlight for many travelers, as there's nothing like cozying up with a warm meal and a bed after a day of exertion in the mountain elements. While the teahouses are by no means fancy (and you will likely have shared bathrooms), a bit of comfort in the middle of nowhere goes a long way. Teahouses are inexpensive, frequently passed along the popular routes, and can be booked on arrival. Book a teahouse trek now.
WHAT MAKES NEPAL UNIQUE?
Nepal is more than just the gateway to the Himalayas. Nepal is one of the 10 least urbanized countries in the world, and the unique juxtaposition of high mountains at subtropical latitude creates a multitude of environments that support ample biodiversity.
The geography of Nepal results in immense cultural diversity as well. Nepal is a hybrid of many ethnic groups, but the ethos of Nepali culture is steeped primarily in Hindu and Buddhist traditions.  Monks, monasteries, sadhus, and stupas abound in Nepal's colorful capital, Kathmandu. A visit to Nepal is an immersive experience sure to provide ample enrichment for naïve westerners and seasoned globetrotters alike.
Guided vs Unguided Trekking
WHY A GUIDED HIKING VACATION WITH WILDLAND TREKKING?
When it comes to planning a big trek in a foreign country, the amount of research required to coordinate the logistics of your experience can be daunting. Unless you are already an experienced mountaineer, you will need to purchase the appropriate gear. You will have to get the permits, organize the travel plans, figure out the accommodations, learn enough of the language to get by in remote regions, and make sure you have a plan for what to do if things go wrong. Hiring a guide allows you to streamline the preparation for the trip and maximize precious vacation time without having to worry about all of the moving parts. Plus, local guides give you get the benefit of learning facts and stories from a local perspective, which will help put your experience in greater context.
Going with a trekking company offers many benefits to the international traveler:
Guests travel light and free, without having to worry about gear and supplies.
Logistical and cultural complexities (local travel, permits, food purchasing, reservations, etc.) in other countries are handled for you, so you can relax and focus on enjoying the adventure travel experience.
Learn from local guides and experts – all Wildland trips include thoroughly vetted and trained, expert, local guides who can impart local knowledge, culture, and friendship.
Hand-picked, world-class hiking itineraries – simply put, going with a company like Wildland Trekking will ensure you are investing your time and money on a trip worth doing. We only offer top-notch itineraries.
Emergency and evacuation systems are in place in case they are needed.
going solo — pros and cons
On the other hand, many people, especially those that have a lot of experience backpacking or mountaineering at elevation or already own gear, choose to undertake their trek without a guide. There are many treks that don't require guides or permits, and if you have the gear, GPS, and good travel insurance, you can probably figure everything out without too much trouble. One of the biggest benefits of going without an outfitter is that you can operate on your own schedule and avoid some pesky group dynamics. If your dead-set on moving at your own pace, you might prefer to travel unguided. However, the insight, knowledge, and experience that guides bring to the table can be hard to replace. Ultimately, your own experience and comfort level will determine whether you decide to travel with the experts or figure it out by yourself.
When To Visit Nepal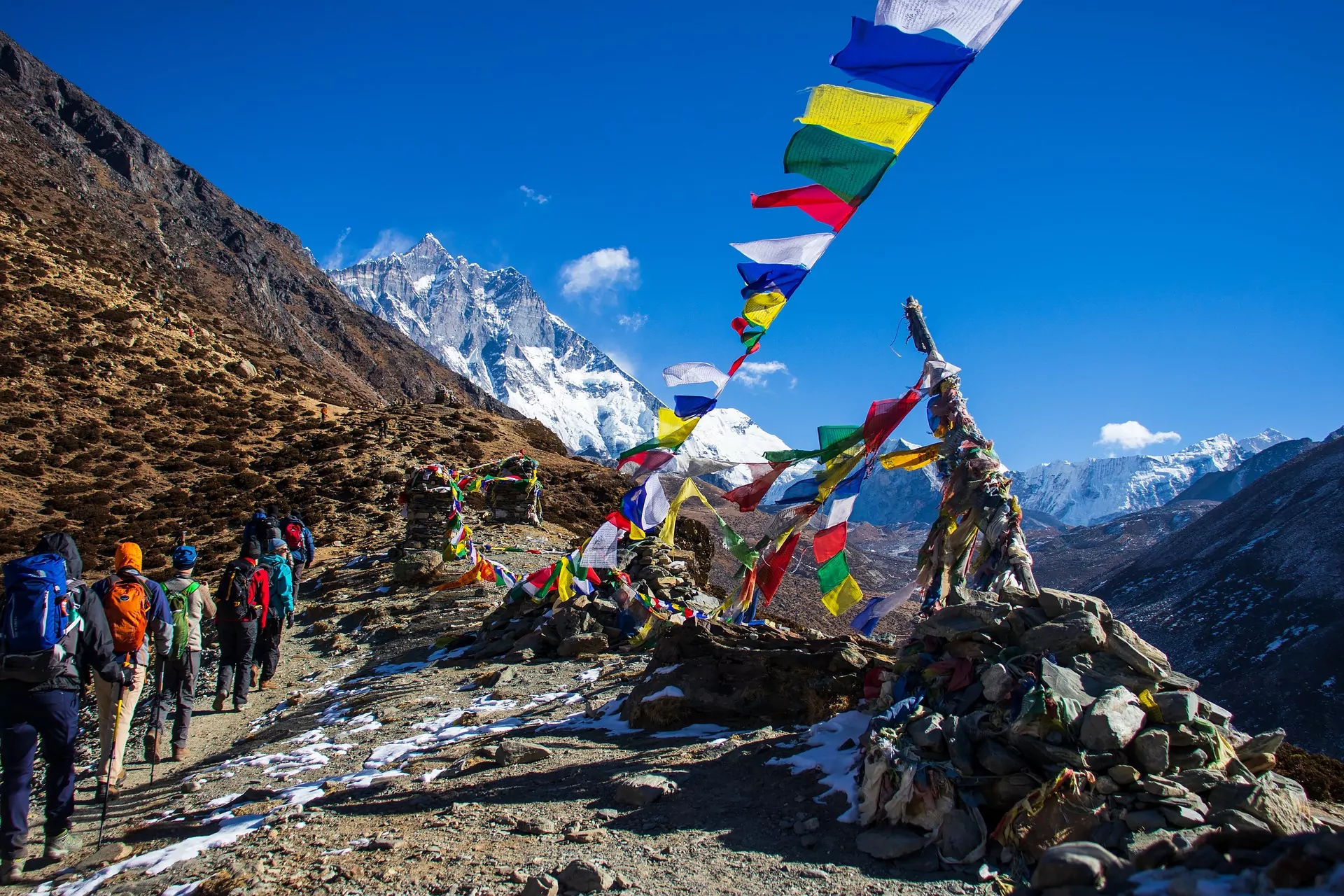 Generally, late autumn and early spring will be the best times of the year for trekking; clear weather and less precipitation are ideal for mountain treks. However, if you're wary of joining the throngs of like-minded travelers then shoot for early September or late May. The less ideal climate outside of peak season makes this the best time of year to avoid crowds. Bring your adventure pants!
High Season – The Annapurnas
Autumn (September, October, November) is the peak season for trekking near the Annapurna Basecamp. The trails in the Annapurnas area have the maximum number of trekkers this time of year. This is to be expected though, because of the clear weather and favorable temperatures.
Spring (March, April, and May) is the second-best season to trek in Nepal. The weather is quite similar to that of the autumn season. Its flower season rewards you with rhododendrons around every corner and monkeys swinging from the treetops.
High Season – Everest Region
There are two main seasons to trek to Everest Basecamp and Nar-Phu, in Autumn (October-November) and Spring (April-May). Anything outside of these months, you risk avalanches and monsoons. And honestly, the mountains are often not open outside of these designated times.
Shoulder Season
Depending on the hike you choose, shoulder season generally lies at the beginning or tail end of high-season times – usually early September and May. Here you will find cooler temperatures, more precipitation, but most importantly – fewer people!
If you are happy to brave the more challenging climates, then the shoulder season might be perfect for you!
Low Season
December through early February is winter and, subsequently, low season in Nepal. Heavy snow covers most of the region, and rivers will likely be frozen over. Winter offers a different kind of silence and attraction, but the weather can often be extreme. Temperatures range from 20 to 40°F during the day and usually drop to 15 – 0°F at night.
From late June through early September, it's Nepal's summer but it's also the low season as it's monsoon season. Heavy rains cause flash floods in the valleys with a mix of mudslides and slippery conditions. These harsh storms do keep the regions beautifully green and lush for other seasons to come, though.
Multi-day treks in the low season require careful planning and extensive backcountry experience. In the summer months, travel is not advisable and trails may not be passable. Many regional guesthouses (including Everest and Annapurna) will even be closed.
Deeper Dive: More About When To Visit

TRIP DATES

We've found November and March to be the ideal times to travel in Nepal. However, we still offer tours throughout the rest of the high season.

November and March are when you'll have the best chance to hike clear trails, experience pleasant weather during the day (Wildland only cancels plans if the weather becomes dangerous), and travel with lighter packs because we can forgo bulky winter gear.

You'll also have a good chance of seeing beautiful mountain views, the grandeur of sweeping valleys, wildlife sightings, and perfect night skies for star-gazing.

To view our scheduled trips, please visit the Trip Dates page and select the month you're interested in. If you don't see a Nepal trek listed, it means we don't have a trip scheduled for that particular month.

CLIMATE

Different regions offer different extremes, especially with 17,000+ foot high mountain peaks spread throughout the landscape. Choosing which month you travel in will be key. Before you go, ask yourself:

Do you want to brave the most highly anticipated trekking times? Or do you go during a less popular season with more climate swings?

Everyone's answers will vary a little, but understanding the risks and rewards will help you make your travel decisions.

If you decide to go at shoulder season times, having backpacking and outdoor experience will be beneficial. While still going guided is excellent, understanding your breaking points is even better.

Nepal is split into two climates (wet and dry) but still boasts four distinct seasons. Once you pick your climate, you can decide what you value more, quiet trails and cooler temperatures, or busy paths and clearer warmer weather. As always, keep a close eye on the weather leading up to your trip.
BEST NEPAL MULTI-DAY TREKS

Everest Base Camp
The majority of travelers who choose to trek in Nepal opt for this iconic 14-16 day trek. For catching a glimpse of the world-wonder Mt. Everest, shoot for dates in March-April or October-November — the best time to trek in Nepal for clear views.
Annapurna Circuit
Another popular Nepal trek, the 12-16 day Annapurna Circuit has the epic views you expect from the Himalaya. You'll experience a variety of climate zones and cultures as you trek through two river valleys while circling the Annapurna Massif, a giant cluster of towering peaks.
Annapurna Base Camp
For those who have limited time for a Himalaya trek but want the big mountain views, the 7-10 day Annapurna Base Camp trek is a good option. Being a lower elevation trek, this is also a smart choice for shoulder-season treks where weather can be less ideal.
Langtang Valley
At seven to nine days in length, the Langtang Valley trek is another adventure that's good for those with time constraints. This area was heavily affected by the 2015 earthquake, and tourism is still bouncing back. Therefore, this route sees fewer crowds and has fewer amenities than Everest Base Camp or Annapurna treks.
Gokyo Lakes
Another mid-length trek with fewer crowds and mind-blowing scenery is this 10-12 day route. The Gokyo Lakes can also be visited in conjunction with Everest Base Camp on the long and difficult Everest Three Passes Loop.
Poon Hill
For a shorter and less strenuous trek, try the four to five-day Poon Hill Trek. A lower elevation route, Poon Hill allows one to experience the big views of the Himalaya without the altitude of the bigger treks.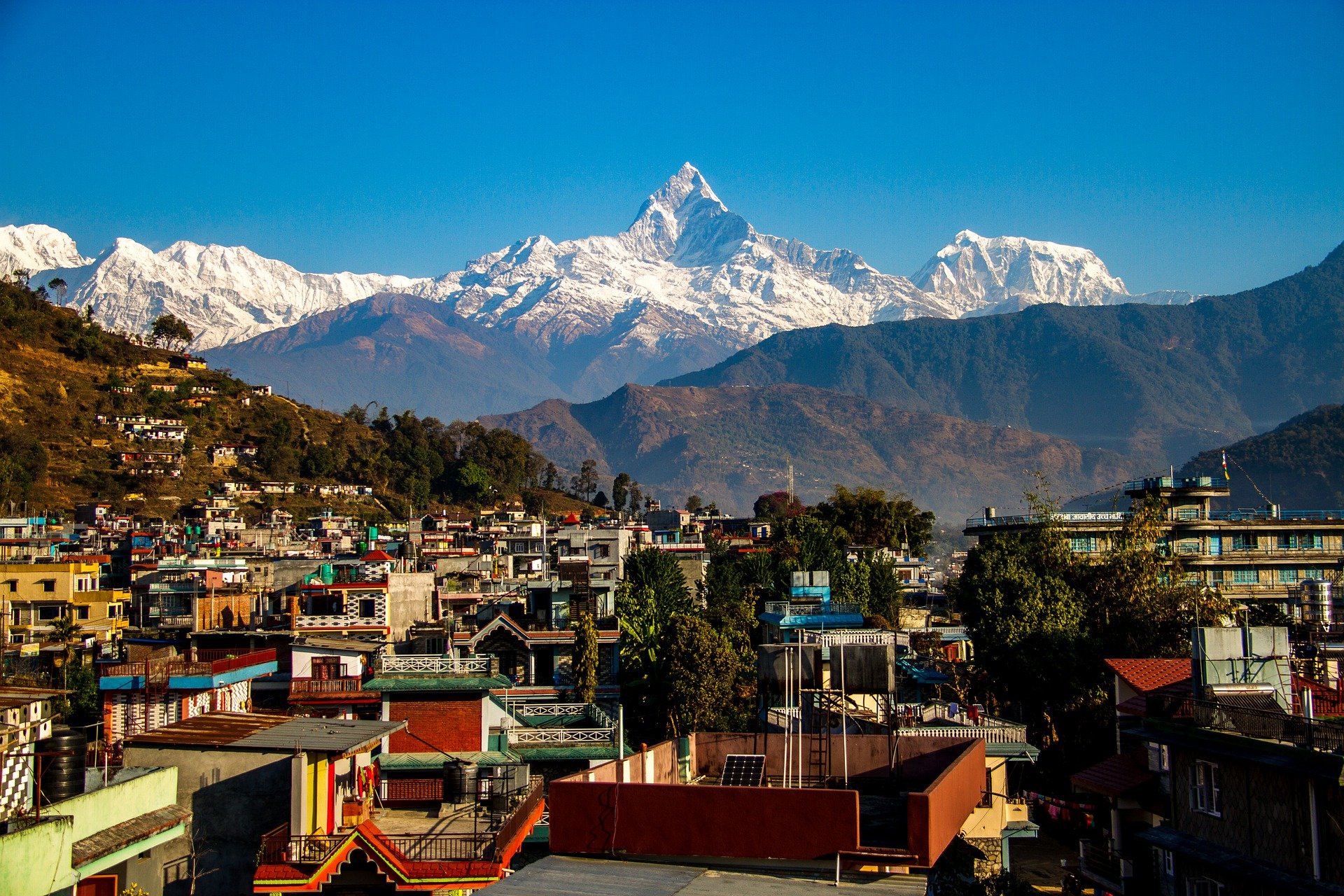 Permits, Maps and Safety

Permits
Trekking in Nepal requires permits. We recommend taking an extra day in Kathmandu (avoid Saturdays) to take care of obtaining your permits from the Nepal Tourism Board. Most treks take place in either National Parks or Conservation Areas, and you will need the permits for the appropriate national park/conservation area (NPR 3000-4000). In addition, you'll need the Khumbu Rural Municipality Permit (NPR 2000) for any treks in the Everest region, or a TIMS card (NPR 2000) for treks in Annapurna or Langtang regions. The TIMS (Trekkers Information Management System) is a permit issued by the Nepal Tourism Board in conjunction with the Trekking Agencies' Association of Nepal (TAAN) to help with providing safety and security in the mountains, as well as to help regulate illegal trekking.
Maps and Guidebooks
It is worth picking up a copy of the Lonely Planet guidebook to Nepal for general travel information. These books always provide a great starting point for figuring out basic travel plans and logistics like food and accommodation, plus they have handy maps of cities and relevant neighborhoods. For more detailed trekking information or those looking to self-guide a trek in Nepal, Trekking the Nepal Himalaya by Lonely Planet provides a wealth of info and maps to hone in the finer details of your trip. There are plenty of bookstores in Kathmandu that will have up-to-date route information as well as books and maps of your specific trek.
Although the popular routes are well-trafficked and signed, make sure you have a detailed map of your route that you can use as a reference.  Apps, like Gaia, work offline and have maps, satellite imagery, and can update your location using GPS. These tools can be indispensable in the backcountry.
Trekking Safety
While trekking is generally a low-risk activity, accidents do happen, and even small mishaps can have major consequences when you're in remote locations. Being informed and prepared can make a huge difference in the quality of your experience, especially if things take a turn for the worse. Here are some helpful tips and considerations to help you plan a safe trek.
1. Get travel insurance!
This is a must for any international trip, especially if you're venturing into areas without ready access to roads or hospitals. Travel insurance plans are relatively cheap and can cover almost everything from stolen items to the repatriation of your remains.
2. Check the weather
Closely monitoring the weather before and during your trip is critical for comfort and safety. Storms at high elevation can be deadly and conditions change fast in the mountains.
3. Give yourself time to acclimatize
Read about Acute Mountain Sickness and prepare to give your body ample rest and hydration while you acclimatize to mountain towns and as you reach higher elevations during your trek.
4. Don't hike alone
If you're a solo traveler and have trouble finding a buddy, guided treks are a great way to join a group and have some expertise and support in case of an emergency.
Double-check that you have the essential 10 gear items before you go into the backcountry. Always familiarize yourself with your gear before your trip.
6. keep water purification on hand
When traveling to foreign countries, always bring a water purification device so you can either filter or treat drinking water. It is necessary to stay hydrated at elevation and you need to be prepared to drink from dubious water sources should the need arise.
7. Keep track of your valuables and other belongings
Always keep important items like your wallet, passport, and phone on you. If storing your baggage anywhere, ask for a receipt and take photos of your bags.
8. Always line up an emergency contact
It is always a good idea to let someone know where you're going and when you'll be back. If you're self-guiding, give your emergency contact your full itinerary and make sure you know how to contact emergency services in the area where you'll be trekking.
9. Be careful!
Watch your step and be aware of your surroundings to avoid accidents and injuries.
Deeper Dive: More About Travel Safety

Altitude Sickness

Acute mountain sickness (AMS) is a condition sometimes encountered at 6,000 feet above sea level and higher. Low oxygen levels cause this condition and your body's ability, or lack thereof, to adjust to them.

Symptoms set in fast — you'll experience them within the first 48 hours in most cases. It often starts with a headache, and the rest of the symptoms feel like a bad hangover. Fatigue, weakness, dizziness, vomiting, and loss of appetite are a few. Since you are climbing every day, take it super slow!

Be aware of what your body is telling you, and drink a lot of water and no alcohol!

If you feel these symptoms set in and gain momentum at a quick pace – let your guides know ASAP. If you experience symptoms before the trip, start to take Ibuprofen for the headaches. Drink more water and eat foods high in potassium, like bananas. These minor changes will usually take care of mild cases.

If the symptoms are severe, you must descend to a lower altitude before High Altitude Pulmonary Edema (HAPE) sets in. Once you drop 1,000 feet, you'll start to feel better, but should still seek medical attention.

The good news is that most people who take the time to acclimatize and listen to their bodies can easily mitigate the effects of AMS. Learn more about AMS and how to thrive at elevation in this blog.

Travel Insurance

There are way too many things that can go wrong in life to not have travel insurance when traveling abroad. Travel insurance plans can cover stolen items, lost bags, missed flights, and, most importantly, emergency scenarios. Ideally, you won't use it at all but the peace of mind from being covered is worth it. For a trekking trip in the mountains, you'll need a plan that covers high-elevation hiking and camping, as well as medical evacuations. I've had great experiences with AIG Travel and World Nomads. Wildland Trekking also has policies available that are fine-tuned to fit within our company's terms and conditions.
Responsible Trekking

Minimize your Impact
Our world is incredibly precious. It is super important that we minimize our impacts on any natural environment, especially in places that receive millions of visitors. It is good to familiarize yourself with the Leave No Trace principles. Respect Nature!
When visiting natural environments and sites with cultural significance, it is important to dispose of your human waste in designated areas.
Try and minimize your consumption of single-use plastics like water bottles and plastic bags. Trash and recycling services may be limited in rural areas.
Minimize off-trail travel and avoid damaging the fragile alpine vegetation.
Pack out your garbage (and any you find along the way if you have room.) Where there are people, there is garbage; it's a fact of life. Please do your part and do not litter.
Keep your camp at least 200 ft from water sources to avoid contaminating precious drinking water.
Archeological sites are irreplaceable cultural resources and should be respected. Never write or engrave (or make any other marks) on rocks or structures — man-made or natural.
Ethical Treatment of Porters
The nature of tourism itself is to impact a place. Besides the physical impact of increased visitation, there is an entire industry dedicated to catering to tourists and creating infrastructure to accommodate the needs of the industry. In Nepal, porters are a significant part of the travel industry.
Porters carry camping gear, fuel, and food. Hiring porters is a good thing — it provides work opportunities for able-bodied locals and stimulates the local economy. However, it is important to make sure that the porters are taken care of by the company they work for. How you can help:
Do some research before you book your trek. Book from reputable outfitters that mention porter welfare or treatment on their website. Customer reviews can also be helpful for figuring out how a company treats its staff.
Help facilitate healthy relationships between customers and porters. Be kind! Learn some Quechua words and interact with your support staff. The human connections you form with your team will be as rewarding as the trek itself.
Thanks — both verbal and monetary — are always appreciated. Tip your guides and porters!
If the porters on your trip seem like they're not being treated well, complain to the guide and the company, and leave honest reviews online.
Cultural Considerations
Nepali is the primary language spoken in all of Nepal. But you'll be happy to see that many signs, hotels, and tours offer an English translation. Additionally, many hotel staff and airport workers speak English. All of the Wildland Trekking multi-day treks and camping tours are provided in English and led by local Nepali guides.
It's still fun to learn a few new words in Nepali before your trip. And our guides would be happy to practice with you when you arrive! However, we've listed a few other cultural considerations for you to remain mindful of during your travels.
Ask for permission before taking photos of the locals, especially those wearing traditional clothes and minding their own business.
Be mindful when haggling prices. When vendors mar up their prices for tourists, it is an attempt at creating a fair-trade standard for exchanging goods and services, not swindling naïve travelers. Help stimulate the local economy!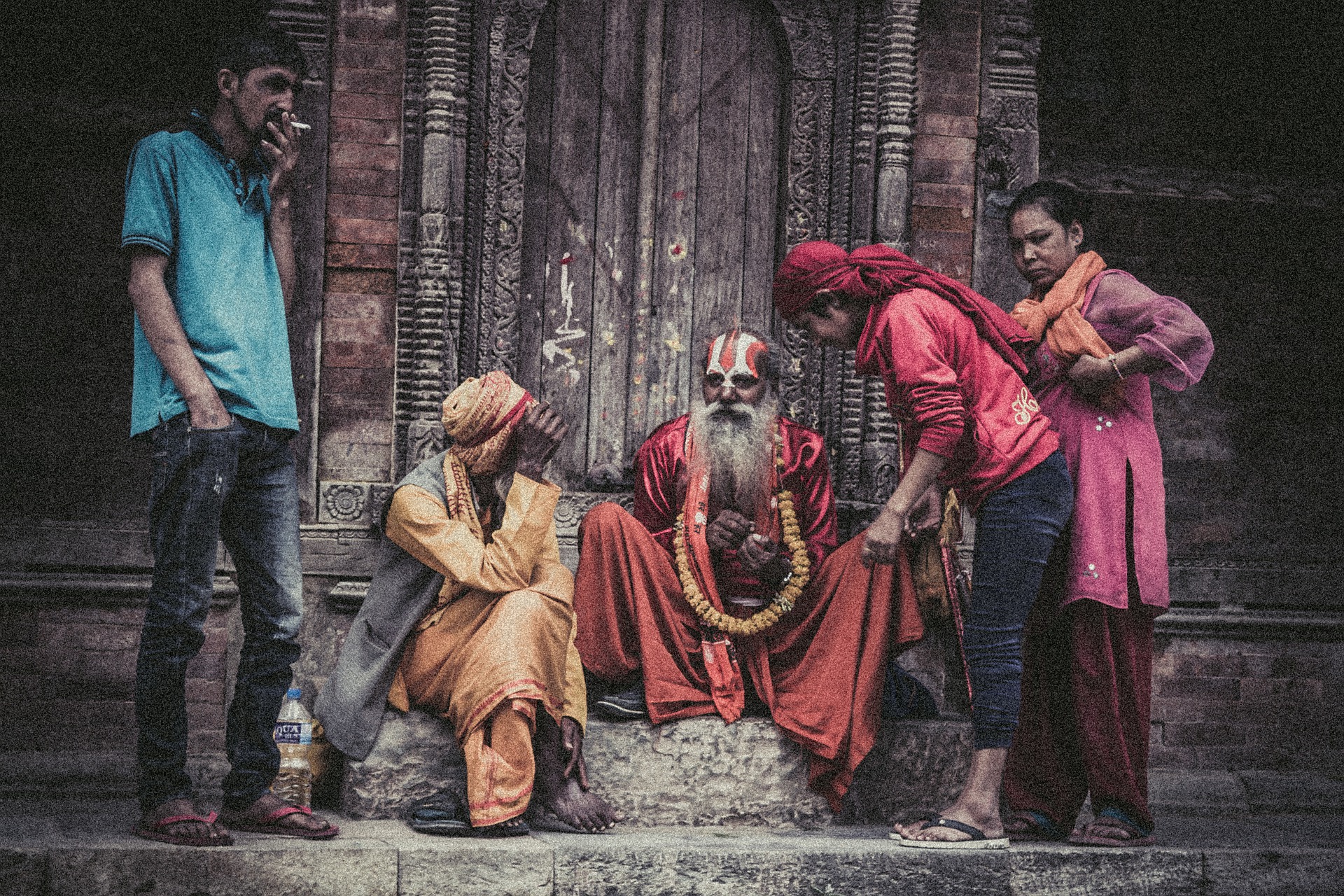 Logistical Considerations

Transportation
Flights
Your journey will most likely begin with a flight into Kathmandu. From there, those heading to the Khumbu (Everest) region will need to fly to the small airstrip at Lukla. As of March 2020, all flights to and from Lukla are being run from Ramechhap, a small airstrip four to seven hours from Kathmandu. If you're heading to Annapurna, you'll need to go through Pokhara, about eight hours by bus from Kathmandu. There is a domestic airport in Pokhara and a new international airport expected to open in 2021.
Taxis
You won't have trouble finding a taxi in Kathmandu.  Taxis are a great way to get around a city or out to villages nearby. It is always a good idea to use licensed taxis with a company name and registration number on the door.
Buses
Buses are your best bet for longer rides between towns or cities. They are inexpensive and direct but are often cramped and uncomfortable. Expect traffic and delays.
Transportation Included in Guided Hikes
Wouldn't it be convenient if your guide would pick you up at the airport and drop you off afterward? Cutting out all the stress of arranging your own transportation in one fell swoop? Well, we do! A Wildland International representative meets you at the Kathmandu airport for all our Nepal treks, and drops you off afterward for a completely stress-free experience!
Lodging
From hostels and homestays to Airbnbs and five-star resorts, there is something to accommodate every traveler to Kathmandu, regardless of budget or travel style. Staff members at most lodging facilities will be able to recommend local activities, and restaurants, and can help you book tours.
Once you're on the trail you'll be staying in teahouses. The rooms are generally two small beds and a separate shared bathroom. There is variation in the setup among teahouses, some with private bathrooms or hot showers but expect a significant mark up in price for those amenities. The accommodations will be much simpler the further you get from bigger villages.
Food
The food at the teahouses is relatively simple but tasty, and nothing beats a warm cooked meal after a long day of trekking. Generally, the teahouses have similar menus: a mix of rice dishes, pasta dishes, pizzas, momos (Tibetan dumplings), sandwiches, soups, and of course, dal bhat (lentil soup served with rice and curry vegetables.) Most teahouses also have snacks and beverages available for purchase. Since most of these supplies are delivered to the teahouses by yak or donkey, prices will be higher in more remote areas.
Water
Staying hydrated is very important when traveling, especially when exerting yourself at high elevations.  As a general rule of thumb, avoid untreated tap water for drinking or brushing teeth. Avoid buying single-use water bottles except as a last resort. Water will usually be readily available; reusable water bottles and water treatment and filtration systems are the way to go for staying hydrated and minimizing your impact. You may not feel as thirsty in chilly weather, but make sure you drink a few liters a day to help with acclimatization to higher altitudes.
technology
phones & wi-fi
Wi-Fi is ubiquitous these days. Free Wi-Fi, however, is another story. Many establishments require you to make a purchase in order to use the Wi-Fi, especially in Kathmandu. For on-the-go internet without having to stop and buy pastry or cup of coffee, you should look into getting a local SIM card for your phone. Getting a SIM card is super easy, very cheap, and allows you to stay connected without being tethered to a building.  We recommend getting a SIM card from Ncell or Nepal Telecom — their shops are easy to find and the staff is helpful.
Once you're in the mountains, cell signals are intermittent and weak, though not absent. Ncell seemed to have better coverage in the Everest regions, while Nepal Telecom fared better around Annapurna. Teahouses may have wifi available for $3-5 USD, but again, connections are going to be slow and intermittent.
ELECTRICITY & ADAPTERS
Nepal uses C, D, and M sockets and plugs. In addition, Nepal electricity runs as 230 V, meaning you will need a voltage converter to use electronics from the U.S. or Canada. Power outages are not uncommon in Kathmandu, so it's best to bring a power bank and headlamp just in case.
Timezone
The time zone in Nepal is NPT, or Nepal Standard Time, UTC+05:45. That's right, Nepal is one of the three time zones in the world with a 45-minute UTC offset.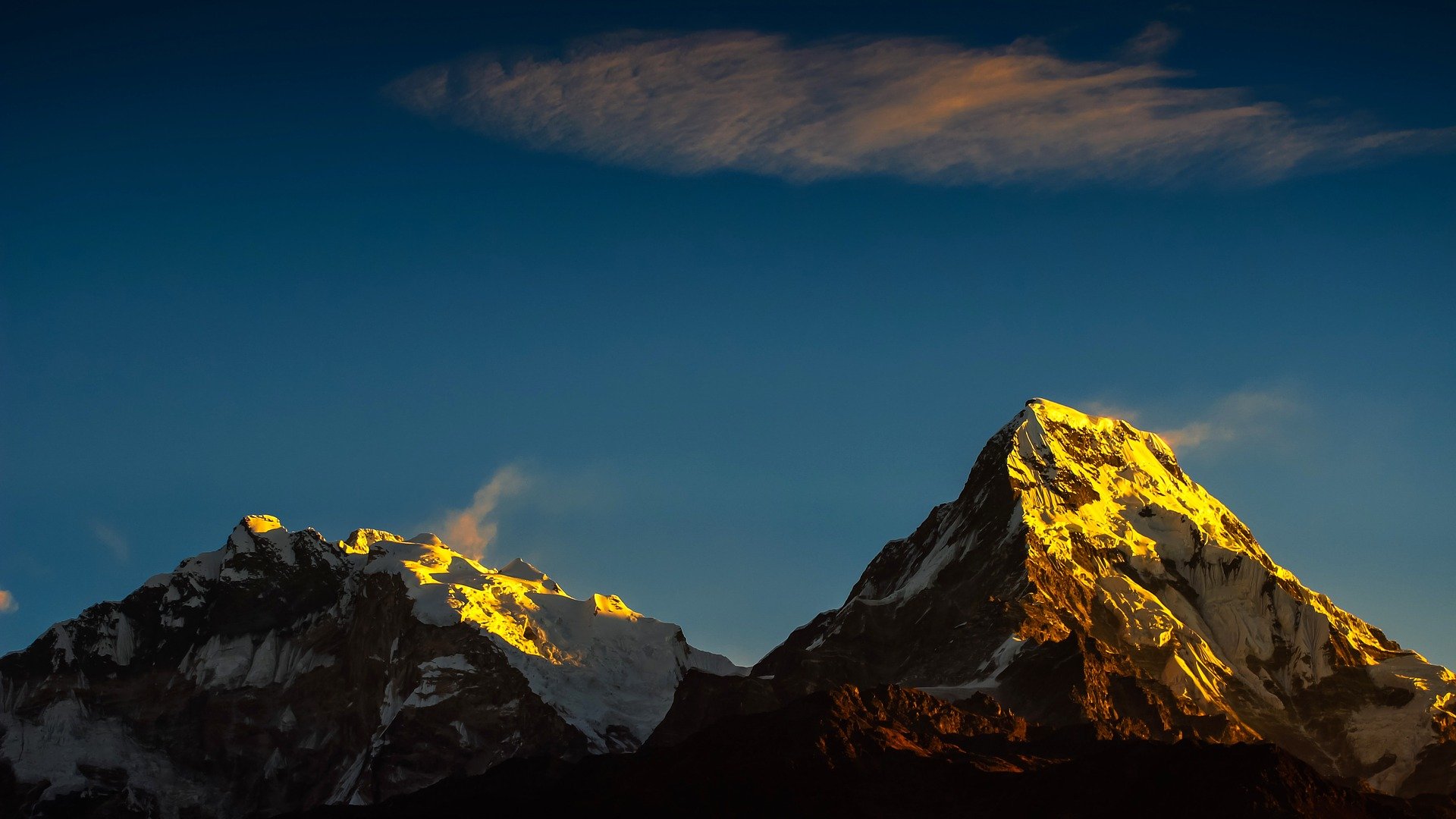 Traveller's Checklist
1. Be Aware of Any Travel Alerts.

Most governments maintain websites dedicated to providing their citizens with the most up-to-date travel information. The U.S. Bureau of Consular Affairs and the Canadian Consular Affairs Bureau publish online travel reports containing the most recent news in addition to background on each country. We also recommend U.S. residents enroll with the STEP program.
2. Do you have all the required Travel Documents?
Citizens of the United States will need a visa to enter Nepal. For American nationals, the visa can be obtained in advance at an embassy or on arrival at specific entry ports into Nepal from neighboring countries.
The main requirement for obtaining a visa is to have a valid passport for at least six months after the expected date of travel. Passports with less than six months' validity remaining will not be accepted for visa applications, even if you are applying on your arrival at the border or airport. Visas with short validity will mean refusal of entry, and you will have to exit the country or return across the border at your own expense.
You will need to have a completed application form and two passport-sized photos for both embassy applications and Visa-on-Arrival services. The visa fee for all paid visas to Nepal for American nationals is:
25 USD for a 15-day visa
40 USD for a 30-day visa
100 USD for a 90-day visa
Payment for the visa can be in US Dollars. Credit cards are not accepted as payment at embassies, consular offices, and for the Visa on Arrival services.
3. emergency contact phone numbers
Local police: 100 (equivalent to '911')
Tourist Police: 1144
U.S. Embassy: +(977)(1) 423-4000 or 400-7200 (phone is answered 24 hours a day, seven days a week)
4. Do you have Photocopies of important personal items?
Passport ID Page
Itinerary
Airline Ticket
Driver's License
Credit cards brought on the trip
Travel/Medical Insurance information (please have an extra copy for your guide)
5. Learn about local laws and customs
Every country is different, so check before you go!
6. Do you need any new vaccinations?
We always recommend discussing immunization requirements with your Primary Care Provider. We recommend that you speak to your doctor at least one month before your trip to ensure you have the correct vaccinations and medications. Certain medications can be difficult to find once you arrive in Nepal. Please bring with you any prescriptions you may need and some optional over-the-counter medications, such as Ibuprofen, Benadryl, and Pepto.
The CDC recommends that you stay up-to-date on all routine vaccinations – such as Tetanus and MMR – before any international trip. For Nepal, they also recommend vaccinating against Hepatitis A and Typhoid, which are spread by contaminated food and water.
We recommend reading up on Dengue fever, as it has no preventative methods and can harm your health and trip if contracted. Below are additional websites that provide additional information related to travel health issues.
7. Do you need travel/trip insurance?
For your protection, we strongly recommend the purchase of field evacuation, repatriation, and medical trip insurance. International travel is expensive, and the modest cost of trip insurance is a sound investment in an uncertain world.
8. Currency, Bank & Credit Card Information
Did you contact your bank and credit card companies to let them know you are traveling?  Some banks and CC companies require this to not have issues accessing your accounts internationally.
The currency in Nepal is Rupees. We recommend bringing a modest amount of USD with you. Before leaving the USA, you can exchange USD or credit for Rupees at the airport or your local bank so that you will have enough with you on arrival. While in Kathmandu and Pokhara, find currency exchanges to avoid bank fees. If you feel more comfortable, you can always retrieve the money at local banks in Nepal. We recommend going to cashpoints during the day and with a friend. For additional information on current currency exchange rates, you can click here.
Make sure you bring some cash while trekking. On your tours, you can tip local guides in USD or Rupees. If you're going self-guided, we recommend at least $40 USD a day in Rupees (for room and board, plus treats like extra snacks & beverages.) You probably won't need this much, but it's better to be safe than sorry. There won't be any ATMs until the finish line of Pokhara and Kathmandu at the end of your treks. A money belt is beneficial and convenient.
9. First Aid Kit
 It is highly recommended to bring your own medications and first-aid supplies. Finding a pharmacy or a doctor for over-the-counter meds or minor first-aid when traveling, especially if there is a language barrier, is an unnecessary ordeal that you can easily avoid. For more information on first-aid kits and what to bring, read this post.