Explore North Carolina With Wildland Trekking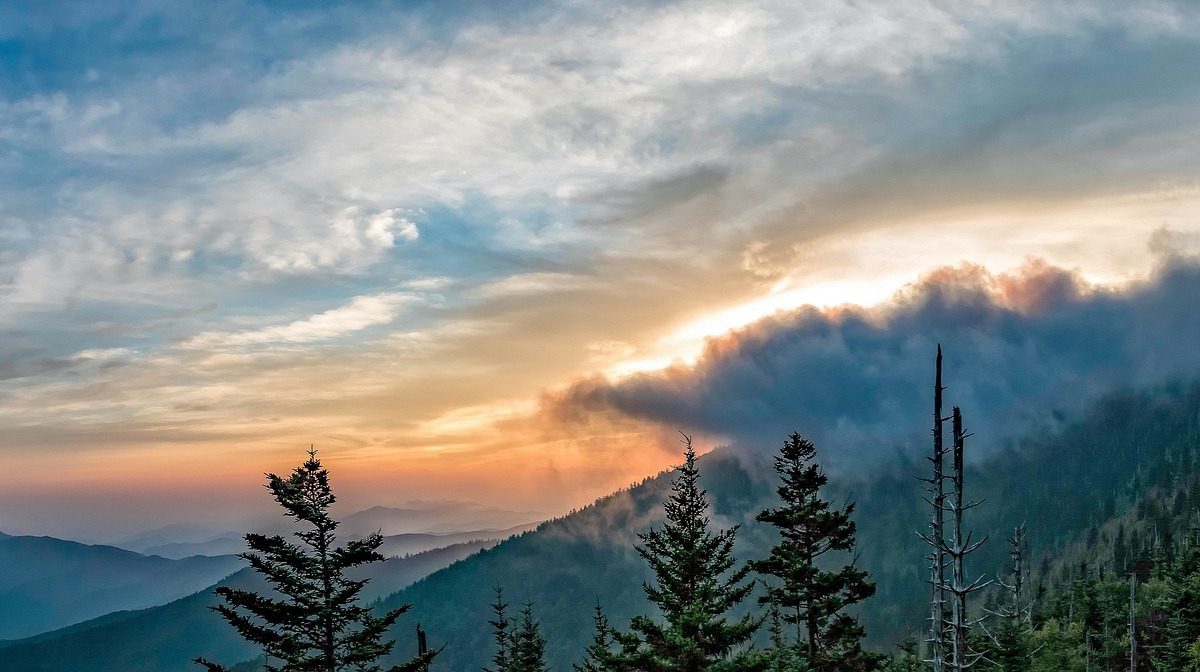 When thinking of adventure vacations, North Carolina isn't always on the top of everyone's list. However, the Great Smoky Mountains and the Blue Ridge Mountains of North Carolina are premier adventure territory. The solitude of the wilderness regions is an unexpected treat for anyone looking to learn more about the Southern Appalachia area of the East.
Both areas are plentiful with wildlife and are exceptionally ecologically diverse. Our North Carolina tours offer a wide range of options from day hiking, backpacking, or even inn-based trips. No matter your timeframe, the North Carolina mountains will have something to offer you!
When To Go
Depending on the area of the state you are in, North Carolina is host to a wide array of climatic differences. As both of our travel destinations are mountainous regions, their climates will be relatively similar. Like many areas of the Appalachian mountain range, there are specific nuances that make this climate unique. Especially in comparison to that of other mountainous regions of the U.S. – such as the Rocky Mountains or Sierras. Not only that, but area-specific weather will differ drastically according to your exact location, topography, and elevation.
When preparing for a trip to either the Great Smoky Mountains or the Blue Ridge Mountains, it is best to consult the area's weather forecast to ensure you know what to expect. The information below reflects averages and generalizations of the area's climate. So, to be fully prepared for your trek, research local weather conditions before you leave!
High Season
June to August (Summer)
This timeframe is one of the busiest times of year to visit both the Great Smoky Mountains National Park and the Blue Ridge Mountains. The average temperatures during the summer range from the 80s to the low 90s (Fahrenheit), whereas nighttime temperatures will be comfortable at 60-70 degrees.
Due to the area's topography, temperatures can differ up to 20 degrees from the base of a mountain to the top. This difference can be significant during warm hiking days, but visitors can prepare for surprisingly chilly temperatures by packing and hiking with layers.
North Carolina is a humid, wet state. However, the mountain regions of the State are lucky not to see quite as much humidity as coastal regions. During the summer, it is not uncommon for afternoon thunderstorms to appear or for the valleys to seem hazy due to moisture content in the air. The end of June and early July are also especially popular in the higher elevations of the Blue Ridge mountains as the rhododendron flowers are in full bloom.
September to Mid-November (Fall)
This period is also an extremely popular time in these mountain regions. The Fall colors and moderate daytime temperatures make hiking enjoyable and the Appalachian vistas even more spectacular. October is usually the busiest month in Autumn, as that is when the leaves have mostly changed from green to the splendor of red and orange.
Most of the Fall foliage color has disappeared, and the leaves have fallen, by the first few weeks of November. The beginning of November, however, is still a popular time for hikers as daytime temperatures are in the 70s and 80s Fahrenheit while the nighttime sits around 50 degrees. The lack of leaves and pleasant temperatures have hikers coming for long-range views of the mountains and hills. By the middle of November, though, the temperatures will drop. Occasionally, just a few weeks into November, winter arrives with below-freezing temperatures and snowy conditions closing roadways and higher elevation trails.
Shoulder Season
March-May (Spring) is a relatively good time to visit the area. It is not as busy as the Summer and Fall, however, due to the unpredictable weather and somewhat cold temperatures. Early in the Spring, daytime temperatures and sunny skies can be enjoyable for outdoor activities but are known to change suddenly to become snow flurries. Later in the season, the afternoon sunshine is usually interrupted by daily rain showers.
The Spring visitor count can start to pick up during the weekends in April and May as the wildflowers begin to bloom and area dogwood trees bud. When that time arrives, the temperatures will start to warm up and average around 60-70 degrees Fahrenheit during the day, while nights often are 40 degrees or lower.
While the temperatures are rising throughout April and May, the chance of rain is also going up. Both months individually see more than four inches of rain in an average year. All of this rain brings an incredible amount of life to the area's vegetation and is still a great time of year to experience native flora and fauna, but don't forget your raincoat!
Low Season
Mid-November-February (Winter) is the slowest time of year in Great Smoky Mountains National Park and the Blue Ridge Mountains, despite the moderate conditions early in the season. As winter progresses, the areas will see more snow, colder temperatures, and possible road closures. Some attractions, visitor centers, and campgrounds will close during this time.
The temperatures during the day will hover in the 40s and 50s degrees Fahrenheit and be below freezing at night. At higher elevations, the temperatures will stay below freezing allowing waterfalls to remain frozen and mountain tops to stay snow-covered through mid-March.
While this is a low season for tourism, many area locals still enjoy the solitude of the hills by hiking, biking, and cross-country skiing. During the low season, you can also expect lodging rates to be much cheaper. However, there is usually a slight spike in visitor interest in these areas during the holiday season (from Thanksgiving to Christmas).
Deeper Dive: More About When to Visit

Trip Dates

Most years, our North Carolina treks will run through the high season to ensure good hiking conditions and temperatures. However, there are a select few year-round tour options (see our Smoky Mountains Day Trips and Blue Ridge Mountains Day Trips). For the extra adventurous traveler, we offer a winter backpacking trip in Great Smoky Mountains National Park. When you are deciding on the best time to visit or book a tour, keep your personal preferences of temperatures and solitude in mind. July is often the busiest month out of the entire year in both North Carolina areas, but it does offer phenomenally comfortable temperatures. So, if you want an experience featuring fewer people on the trail, consider looking at Spring and Autumn trips.

Your trip date decision should also include your preferred activities and interests. While most of our tours are hiking based, we do offer a wide range of locations and points of interest. The time of year can also impact the possible wildlife you will be able to view, as well as wildflowers or fall foliage.

Once you've sorted through your personal trip preferences and narrowed down a range of times you'd like to experience the mountains of North Carolina, then you should look into the dates we have available during that time. To do this, visit our Trips Dates webpage, select your preferred month, and scroll down to view the North Carolina locations.

Climate Information

Both the Great Smoky Mountain and the Blue Ridge Mountain regions of North Carolina will share similar climatic conditions. However, the temperatures can change drastically depending on your elevation. These conditions can require you to pack and hike with layers so you can adjust to the elevational temperature changes.

Our North Carolina tours are all based out of Asheville, NC. Before you embark on your trip, check the Asheville area weather to see current conditions. You can also view the National Park Websites for Great Smoky Mountain National Park weather and the Blue Ridge Parkway weather.

Both the Smoky Mountains and the Blue Ridge Mountains are subranges of the Appalachian Mountains, and both are temperate and humid locations. These subranges will experience a high level of precipitation throughout the year. While the winters are relatively mild for a mountainous region, temperatures are often below freezing from January-mid-March.

The high level of precipitation and dense spruce-fir forests make parts of the region a temperate rainforest. There are often long periods of fog and humidity. The wetness of the area is due to increased precipitation and low levels of evapotranspiration (transpiration + evaporation).
Trip Styles
Deeper Dive: Our Top Recommended Trips

Mount Sterling Appalachain Loop: Our #1 Recommended Smoky Mountain National Park Trip

On this 4-day backpacking trek, you will hike deep into the Smoky Mountains and ascend two peaks: Mount Cammerer and Mount Sterling. Throughout the journey, we will hike through old-growth forests and past waterfalls, visit epic swimming holes, and take in fascinating historical sites.

As a loop trek, we will have a chance to experience something new on the trail every day. We will begin the journey in the low valleys and make our way along mountain streams until we are high into the Smoky Mountains' upper reaches.

This trek is considered to be difficult and, at times, a strenuous hiking experience. You will be expected to be able to hike up to 5-8 miles per day, carrying a 30-40 pound pack. While most of the trails are well-maintained, you should expect significant elevation changes throughout the trek.

Trip Highlights: 

Camp at the highest backcountry campsite in the Park
Summit two area peaks
Enjoy a relaxing break in a scenic swimming hole
Follow a historic route used by Native Americans and settlers
Experience ecological diversity from temperate rainforests to high peaks

Learn more and book your Mount Sterling Appalachain Loop adventure today!

Best of the Smokies Tour: Our #1 Recommended Blue-Ridge Mountain Trip

The Best of the Smokies Tour combines some of the most breathtaking locations in the Smoky and Blue Ridge Mountains. This tour is a 5-day inn-based excursion that aims to give you a full Appalachia experience. You will have a chance to hike a portion of the famous Appalachian Trail, enjoy scenic drives, hike in diverse forests, and view some fantastic historical sites.

This inn-based tour is truly the best combination of adventure and comfort as we hit the trail every day and return to our lodging for fantastic Appalachian cuisine and some well-earned rest. Since this is an inn-based tour, you will only be hiking with the weight of a day pack, making travel a bit easier on difficult terrain.

You will experience significant elevation gain and loss as we hike throughout the trip. However, we will be traveling on well-maintained trails. All guests should still be prepared to hike 6-8 miles per day on steep terrain.

Trip Highlights: 

Includes hikes in both the Smoky and Blue Ridge Mountains
Incredible local cuisine and culture
Informative tours filled with natural and cultural history
Experience diverse ecology
Wildlife viewing

Learn more and book your Best of the Smokies Inn-Based adventure today!

Other Trip Types: Paddle and Hike

Another fun and exciting way to see the Smoky Mountain area of North Carolina is by water. Wildland Trekking offers a few options for Paddle and Hike tours of Smoky Mountain National Park. You can choose to complete an amazing Paddle and Hike day tour that gives you an inside historical look into the Hazel Creek, Fortana Lake, and Proctor areas of N.C.

We also offer a 3-day Paddle and Hike Adventure. On this tour, you will have a chance to hike to some historical landmarks, visit a ghost town, enjoy sunset kayaking, and camp on scenic islands.

Learn more and book your Paddle and Hike Adventure today!
Need to Know
Here at Wildland Trekking, we take pride in ensuring that the logistical aspects of your trip are covered so you can enjoy the experience! Still, there are a few things you need to know and schedule before you can start your North Carolina excursion with us.
Primary Departure Point For North Carolina
All of our North Carolina trips will start and end in Asheville, NC. Your rendezvous location with your guide for the trip orientation and first-day pick-up will be dependant on your specific trip. All meeting locations will be the hotel designated on your trip's particular webpage under the "trip logistics" tab, or at the hotel of your choice in the event we do not specify a location. Your guide will be in contact well before the start of your adventure to coordinate meeting times and places.
Book in Advance
Travel to Asheville, NC, and pre/post trip lodging reservations are not included in your tour price. So, once you've had your trip dates confirmed with Wildland Trekking, begin to make your other travel arrangments. Please remember that this region is a very popular destination, and hotel vacancies will quickly diminish while prices increase. We highly recommend that you make your travel reservations as soon as possible after confirming your hiking adventure with us.
Lodging
Asheville, NC is a popular area for tourists, especially during the times of year that our tours typically run. While there is an extensive number of lodging options, booking early can ensure you get a premier location at a reasonable price.
Our recommended location and one of the main hotels for our trip orientations is the Holiday Inn and Suites Asheville. They offer all Wildland Trekking guests a year-round rate of $99-140. For other lodging options, check out the Explore Asheville website.
Transportation
If you are flying, you can choose to fly into Asheville, NC, Charlotte, NC, or Greenville, SC. Shuttles and taxis are prevalent at the Asheville airport to area hotels. Therefore, transportation logistics will be much easier when flying into Asheville. However, if you choose a different city for your flight, you can book a shuttle to get to Asheville or rent a car. Most of our guests elect to rent a car for ease of travel and not having to stick to a strict timeline.
Deeper Dive: More Need to Know Info

Trip Insurance

Interesting Trip Insurance Fact: most Wildland Trekking insurance claims happen within 1-7 days of the departure date!

Not only that, but some of the most common claims are usually the last thing on your mind when planning a vacation. Circumstances such as jury duty, illness, injury, travel delay, or even a change in jobs have required Wildland Trekking guests to postpone or cancel a scheduled trip.

These unpredictable situations are sometimes inevitable, but the good news is that we can be prepared for them when they happen. Our trip insurance covers not only the cost of your tour with us but also other travel arrangements you've made (flights, lodging, transport).

For more information about Wildland Trekking's recommendations and policies, visit our Trip Insurance page.

Packing List

Knowing what to bring on an adventure-based vacation can be tricky. You need to account for weather, activity, and length of stay. We recommend keeping up with the weather forecast before you depart so you can be fully prepared for the experience. Keep in mind that we don't often cancel trips due to weather, so be prepared to hike and paddle in the forecasted conditions!

We do offer some gear for most of our trip options in North Carolina, and not all gear will be necessary for certain trip types. Keep in mind that we do run some Smoky Mountain and Blue Ridge tours in the winter months, so be prepared according to your travel season.

Conditioning

Please keep in mind that all of our North Carolina trips are active adventures, to one degree or another. Therefore, we highly recommend you arrive for your trip mentally and physically prepared for activities ahead. This may entail starting a training program a couple of months before your trip start date or simply increasing your daily walking amount. Whatever your training choices are, remember that you'll enjoy your tour with us that much more if your body is prepared! Take a look at our training tips page for some workout advice to get you on the right path.
Gallery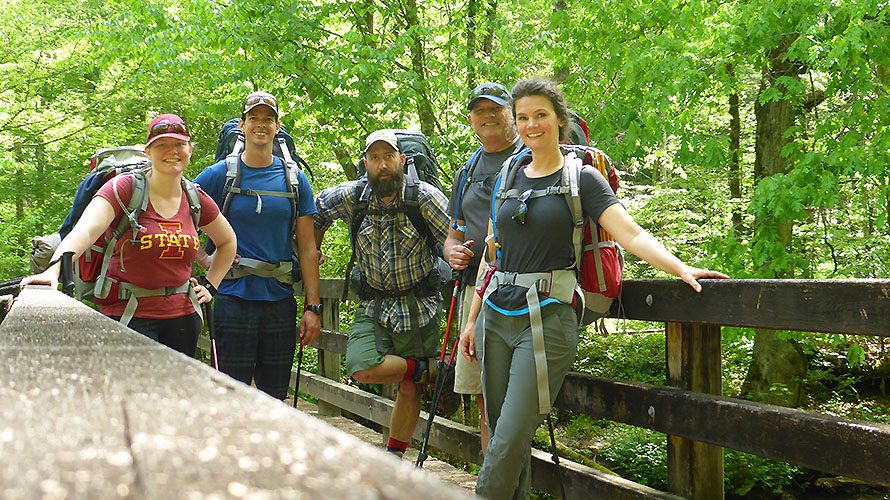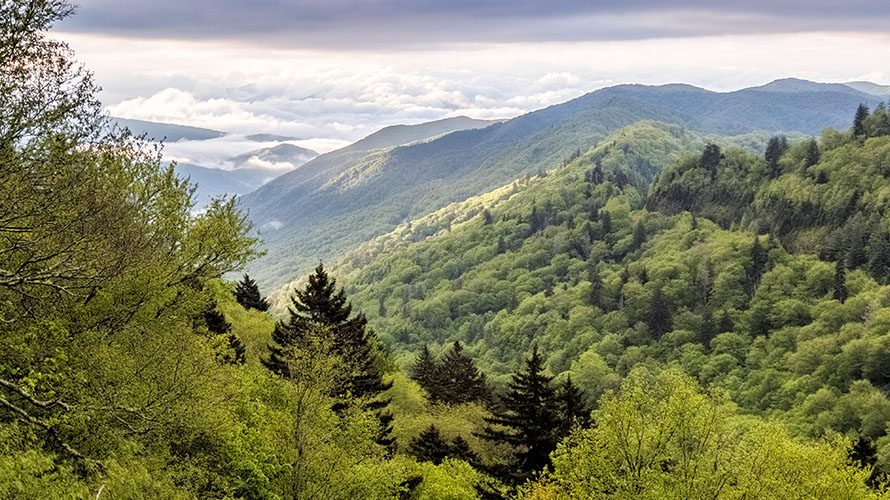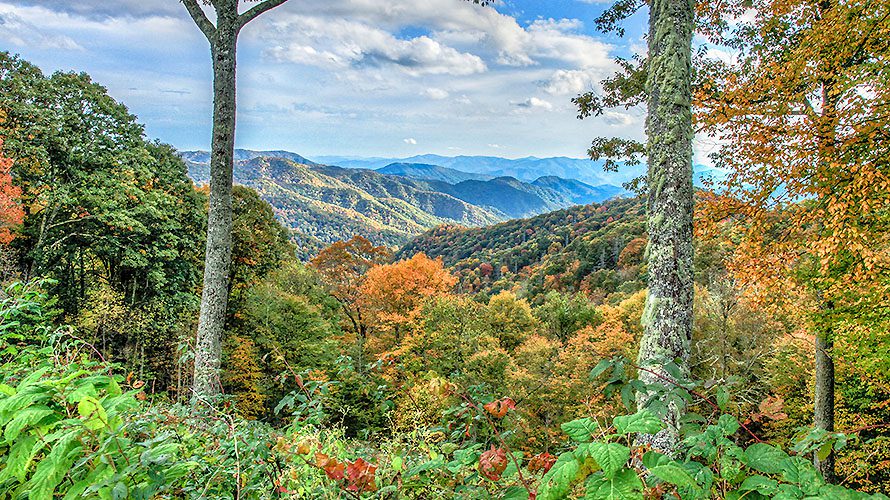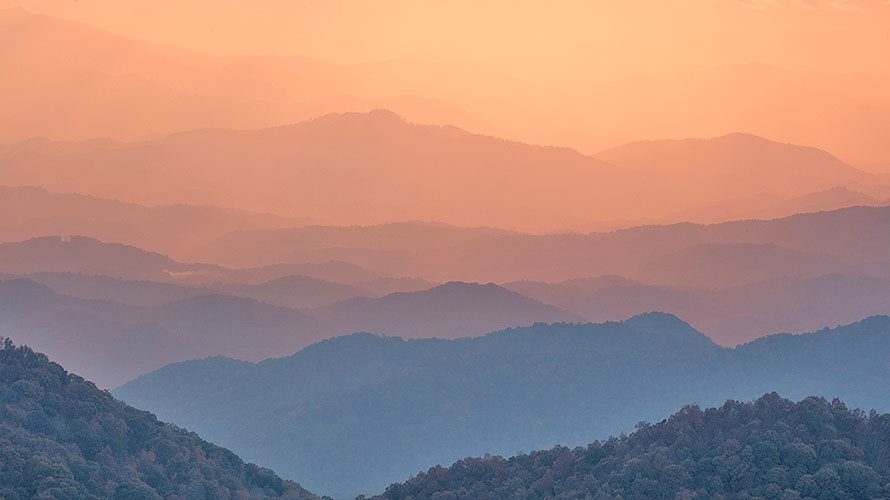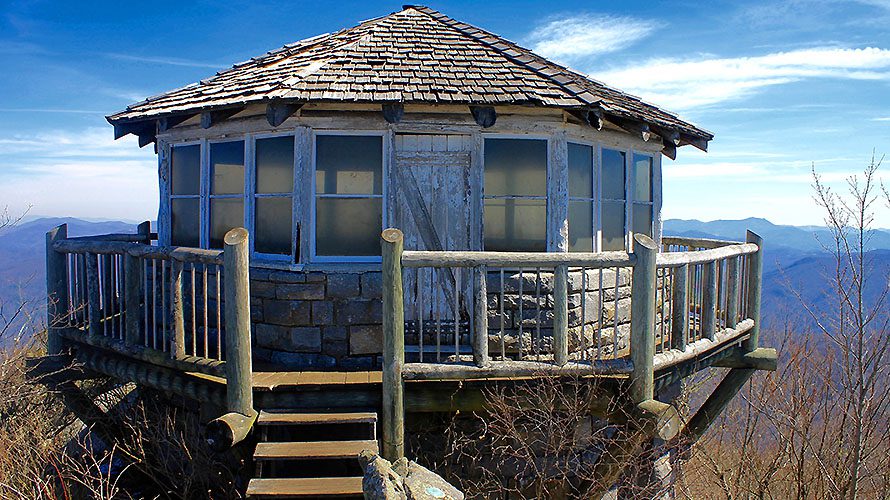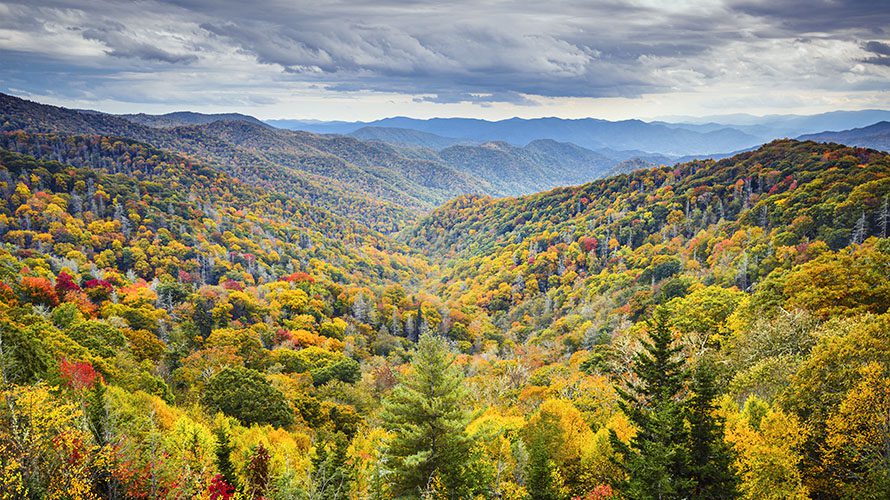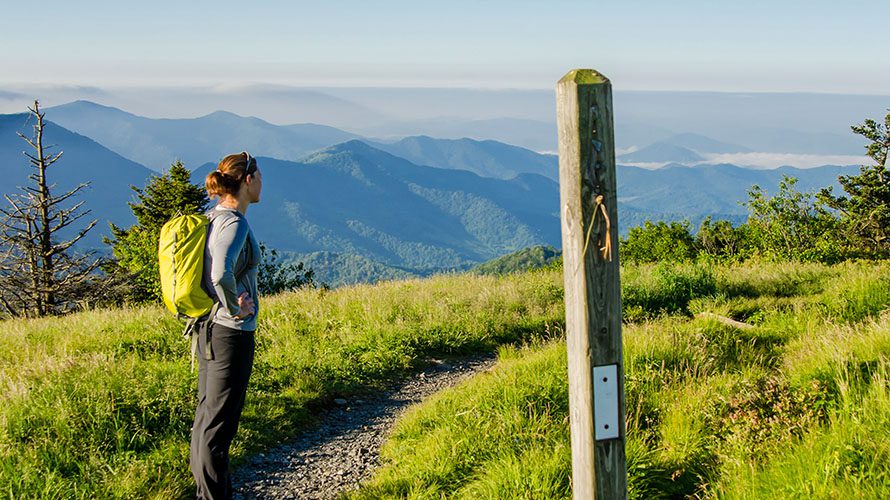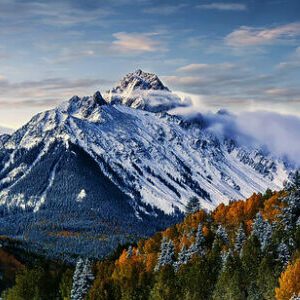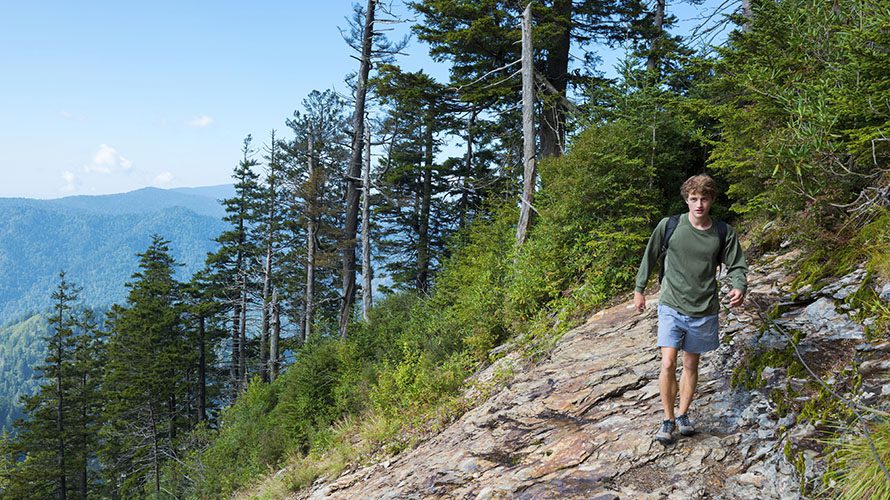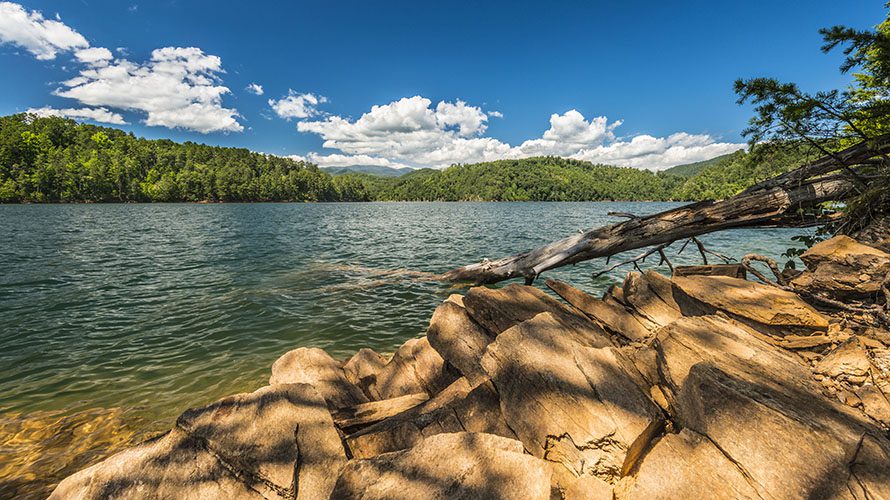 Have Questions?
Have more questions? Send us an email or call us at 1-800-715-HIKE(4453). We're here 7 days a week from 9:00 to 4:30 Mountain Time to make sure your trip planning goes as smoothly as possible.
Trip Information
For more information about all your options, check out our North Carolina page on the website with the button below! Individual trip pages have detailed itineraries, trip specifics, travel information, and more.