Best Solo Travel Tours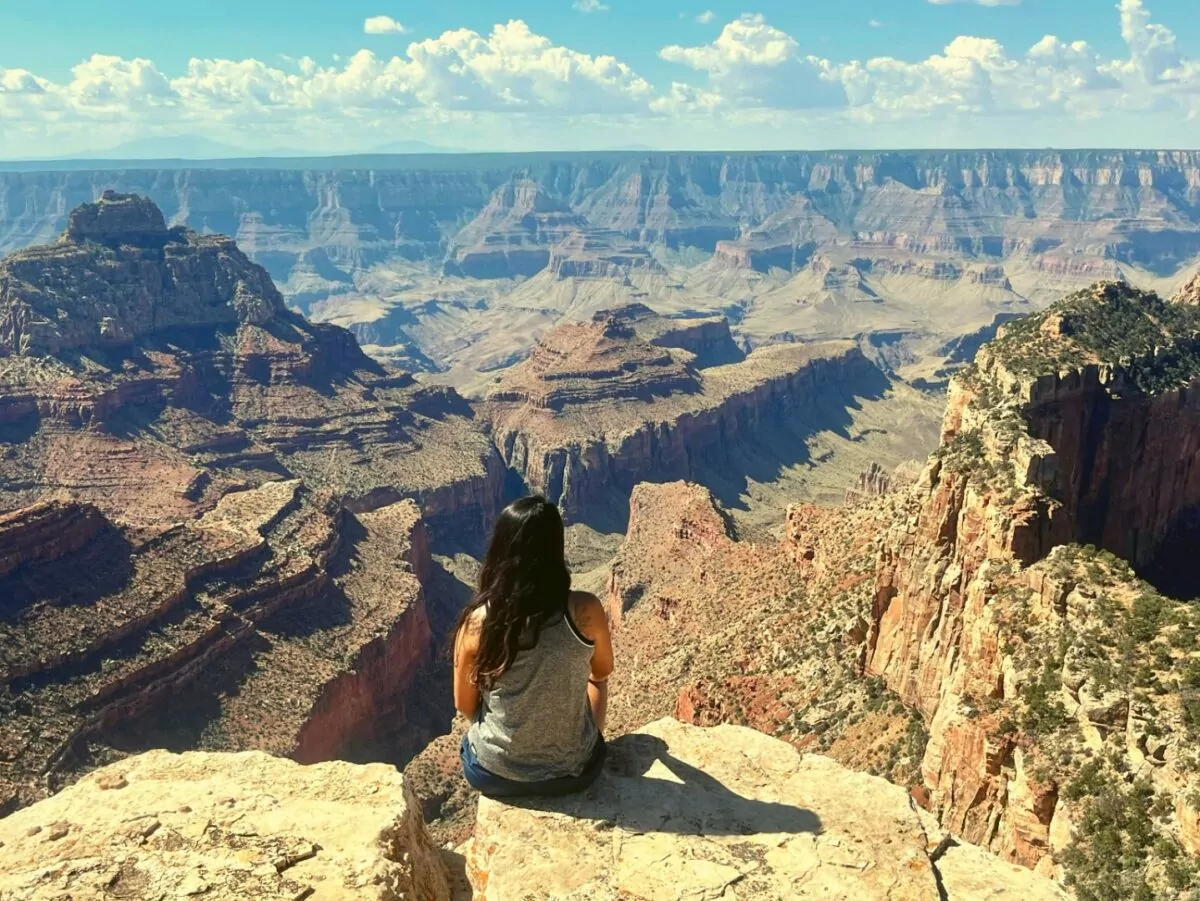 Getting Started 
Whether it's your first time embarking on an adventure-for-one or you're a seasoned pro, there are questions you must ask yourself before leaping into a solo trip. "Real world" anxieties tend to get the best of even the most cool, calm and collected traveler. However, if you're willing to break down that internal barrier, a limitless world of possibilities opens up. 
Behind each door is a new opportunity for self-growth and exploration. A rare chance to get to know yourself and discover what it is that truly sparks the curiosity within. So what should you consider to ensure the best possible experience for me, myself, and I? Before diving into options, begin by asking the following questions: 
What am I looking to gain from this experience?
Maybe the answer right now is simply, "I'm not sure." That's okay! In your daily life, start to take note of what it is you're seeking from a getaway. Maybe you're often stuck behind a computer at work and a serious break from screen time would help you feel recharged. Feeling overwhelmed by social situations or relationship troubles? Maybe a location that offers solitude is what you need right now. Whatever it may be, start to become aware of your surroundings and daily stressors in order to figure out exactly what it is you are seeking to gain from your solo venture.
What activities am I looking for?
So you've done a little soul searching and you have a goal in mind for your trip. Now for the fun stuff: what outdoor activity do you find most enjoyable? While this article is primarily focused on hiking trips (and I personally think a good hike is the best medicine for any situation), there are many options when it comes to getting outside. Below I will highlight a variety of adventures offered by both Wildland Trekking and Intrepid Travel that will be sure to check off some of your adventure boxes. Whether it's staying in historic lodges, cooling off in waterfalls, trying your hand with a boat and paddle, or challenging yourself to a multi-day backpacking trip, there's no right or wrong way to satiate your personal travel bug. 
Have I done the research?
We're getting closer. You've narrowed it down to a few options…but they all sound so cool! How do you know which is the right choice? Well, good news for you, our country's National Parks and protected lands aren't going anywhere any time soon. You can always plan another vacation! However, a huge factor in having an enjoyable experience is timing it correctly with the seasons and weather for each specific region. For example, if you can only get time off from work in March, you may consider a desert trip as temperatures are mild and optimal for hiking. Looking for a summer vacation? Consider escaping to the mountains or the rivers, which would typically be snow-covered in the winter months. 
Along with planning around the seasons comes the convenience of the location. Research local airports and transportation options, as some trip locations are more remote than others and may take up more travel time. 
The Options
So you're feeling pretty good about embarking on your journey as a lone wolf. You've asked yourself the essential questions and you've considered how all of it will impact your experience. Now it's time to look at some options. Below are trips that make for excellent solo travel. 
Inn-BASED
Starting off with our Inn-Based* options, these all-inclusive trips often offer stays in historic lodges and dine at local restaurants. Inn-Based is a great option if you enjoy social time, but also appreciate the opportunity to retreat to a comfy bed and hot shower at the end of a long hiking day. 
Red Rock Adventurer | Sedona, AZ | Best for: The red rock desert experience
What I like about this trip:
There are options for a 3-day or 4-day itinerary for more flexibility 

Incorporates beautiful, diverse scenery as well as human history and a tour of the nearby historic mining town 

4-day itinerary features a swimming hole! 

Sedona is a great town to explore for those who are less hiking-focused 
Possible cons:
The desert gets very hot very quickly so the optimal hiking months are limited 

Sedona can be crowded during peak season 
Winter Hiking & Snowshoeing in Yellowstone | Yellowstone National Park, WY/MT/ID | Best for: The hiker that runs hot  
What I like about this trip: 
Offers a unique perspective and experience of Yellowstone National Park in the snow 

Chances for optimal wildlife viewing 

Significantly more solitude than a summer visit would offer 
Possible Cons: 
Days can be very cold or subject to inclimate weather 
**Note that Inn-Based options often include an additional "Single-person Supplement" to supplement room costs for the solo traveler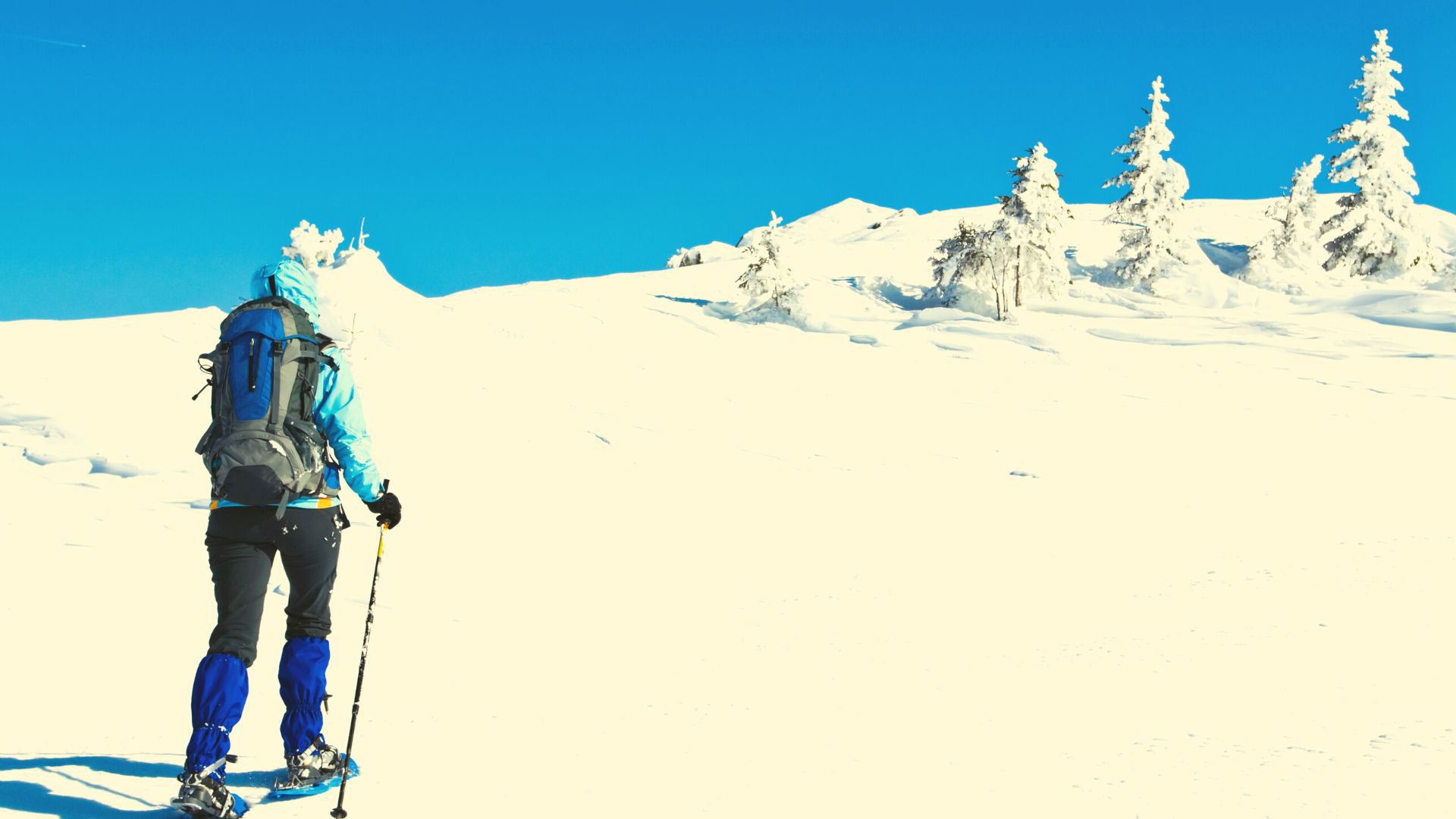 Basecamp Style 
If you want to get a little deeper into the outdoors, basecamp may be the right option for you! Basecamp style offers a little more opportunity for group bonding while your guide prepares family-style meals and guests roast s'mores around a campfire. Not to mention some killer stargazing! 
Waterfalls, Views, and Whitewater | Yosemite National Park, CA | Best for: The multi-sport adventurer 
What I like about this trip: 
Has a little bit of everything for the adventurous solo including white water rafting! 

You'll feel like you experienced Yosemite for all it has to offer, including its many gushing waterfalls 

A walk among the Giant Sequoias has a magical effect on people 
Possible cons:
 Only offered in spring months when the snowmelt is at its highest 

Spring months bring larger crowds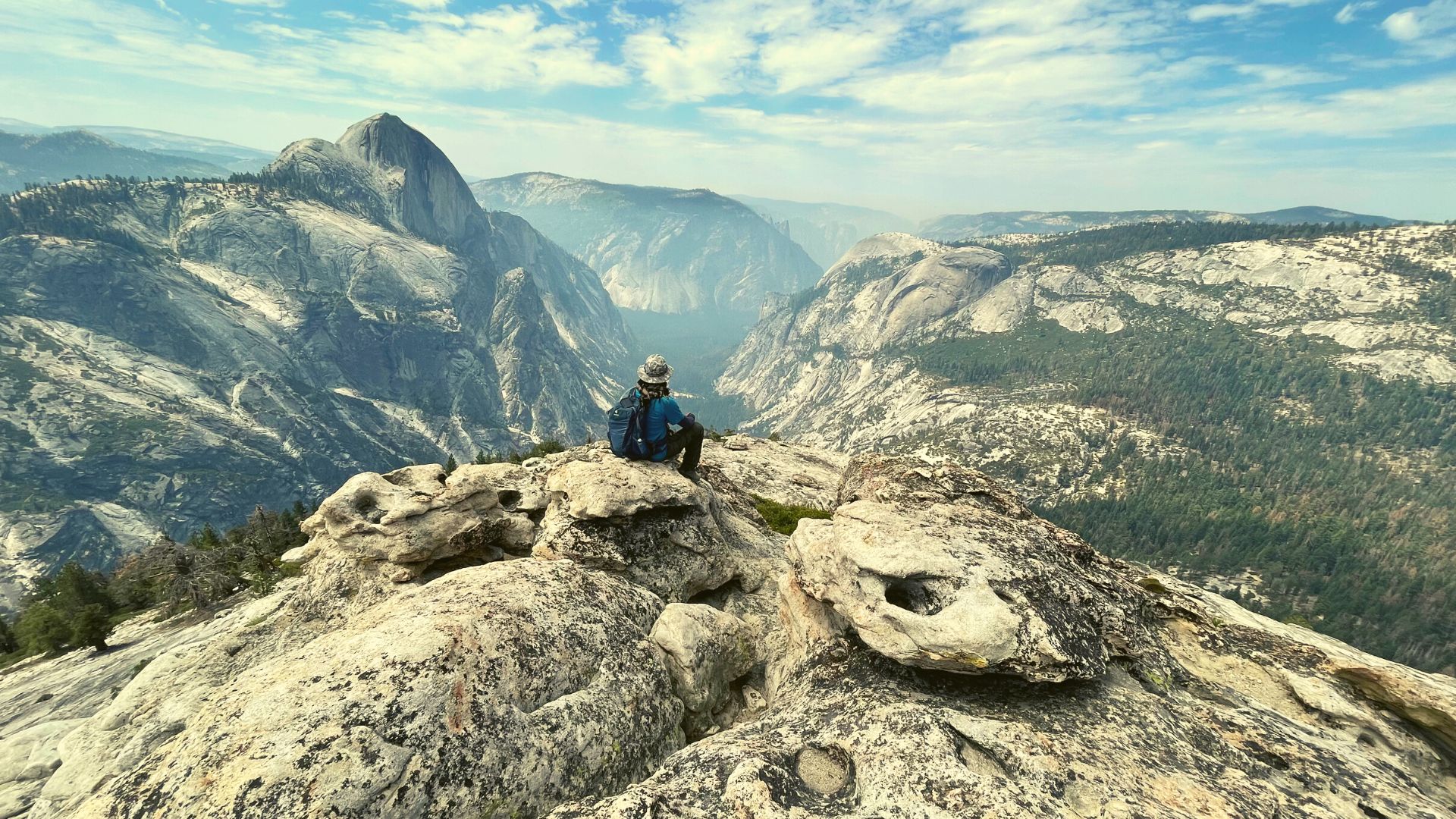 Bryce and Escalante Basecamp  | Grand Staircase-Escalante Ntl. Monument / Bryce National Park, UT | Best for: Landscape Diversity 
What I like about this trip: 
Get cozy at the same campsite for all four nights in the Escalante Petrified Forest and even take advantage of the trailheads at the campground 

Escalante/Boulder, Utah boasts to be the most remote hiking in the contiguous United States 

Waterfalls, slot canyons, river crossings, oh my! These activities make for great team building with your new friends, especially when you're wiggling through narrow slots! 
Possible cons: 
Flash flood season can alter itinerary 

Summer months are hot with little shade 
Backpacking 
Finally, we offer a number of trips for the solo traveler who doesn't mind a little extra weight and really wants to go the distance. Backpacking can be tough, but the rewards are great. And who knows, you may even emerge with some new lifelong friends. 
North Carolina's Appalachian Trail | Shining Rock Wilderness, NC | Best for: Rugged terrain trekking
What I like about this trip: 
Great starter hike if you've ever dreamed of hiking the Appalachian Trail 

Hybrid backpacking/basecamp style allows you to cover larger distances 

Great amount of solitude in Appalachia 

Asheville is a lively town for breweries and music to unwind after your hike 
Possible cons: 
Weather can be wet and unpredictable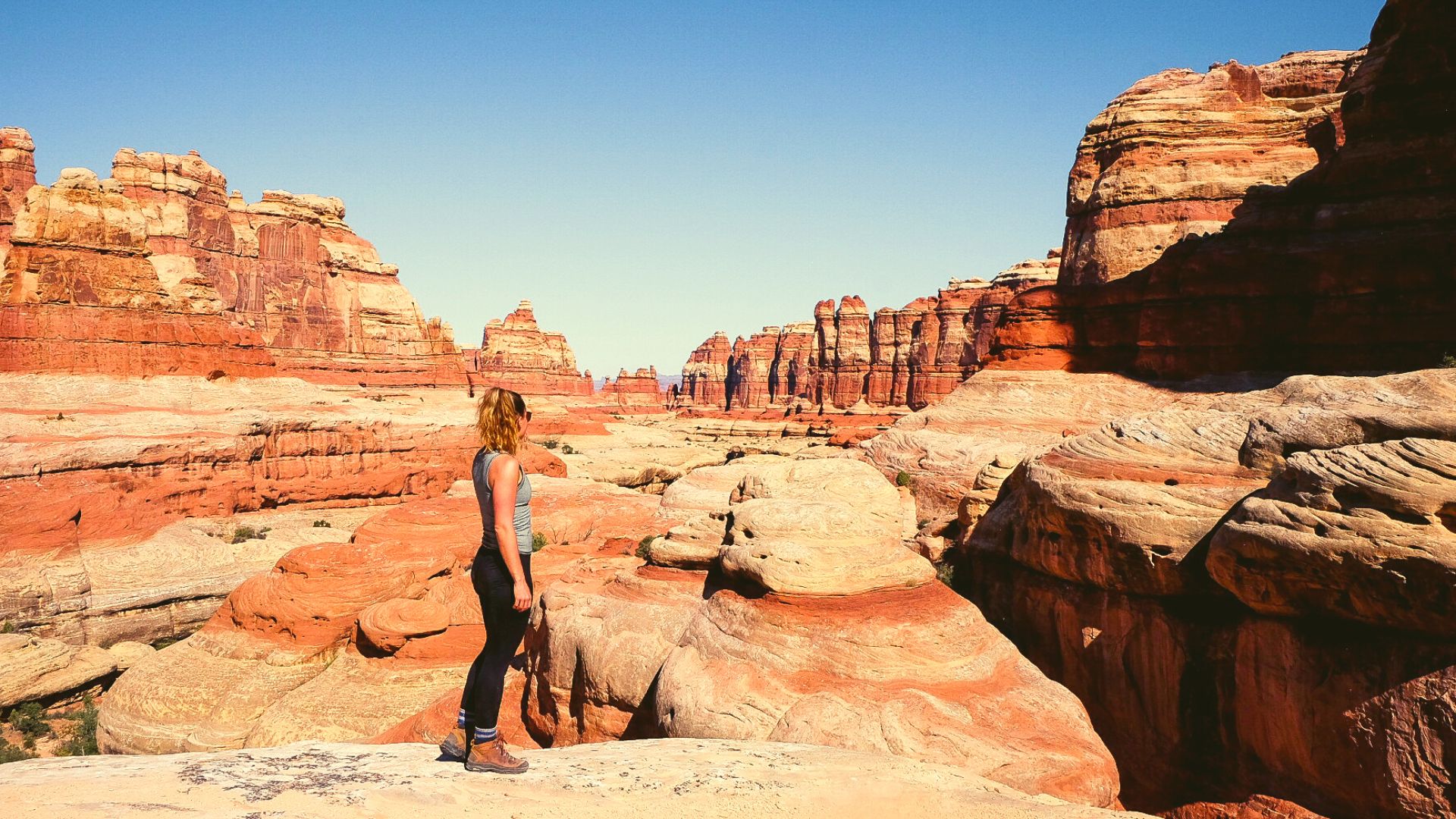 Canyonlands Classic | Canyonlands National Park, UT | Best for: The solitude seekers 
What I like about this trip: 
Explore quiet canyons in a remote region of Utah and Canyonlands National Park 

Great breakup of the mileage covered per day for optimal enjoyment 

Features a hike to the very unique Druid Arch 

Moab is a cool town to hang out in and grab dinner after your trek 
Possible cons: 
High desert temperatures in the summer 

Moab can be busy in peak season (spring/fall) 
Ready, Set, Go
There you have it! Not so scary after all. Solo travel is all about knowing what YOU and you alone want out of a trip. So pour yourself a cup of coffee or that glass of wine and have a nice sit down chat with yourself. Map it out, and let's get to planning!