Looking Glass Rock Private Hike
Asheville, NC
Trip Highlights
Spectacular Views
Fulfilling Hike
Amazing Blue Ridge Summit
Top-shelf Backpack & Trekking Poles
Amazing Natural & Cultural History
Tasty Trail Snacks & Picnic Lunch
Description
This is one of the classic hikes in the Pisgah National Forest and Blue Ridge Mountains. Looking Glass Rock is one of the most iconic mountains in the Asheville area and one that offers phenomenal hiking, spectacular views, and a summit you'll never forget. Our half day hike to the summit of this monolith takes us along idyllic mountain streams; through classic Appalachian forests with hemlocks, rhododendron and mountain laurel bushes; and finally to the rock slabs that define the upper reaches of the mountain. We pass though diverse forests and ecosystems on our way to the top and will keep sharp eyes out for wildlife and unique birds. After reaching the summit our efforts will be rewarded with massive, sweeping views of the surrounding mountains and valleys, and a wonderful picnic lunch prepared by your guide. After lunch we will descend back down the slabs, forests, and creeks to our starting point.
(Important: We run hikes in almost all weather conditions and very rarely cancel. See our terms and conditions for information on cancellations and refunds.)
Read more …
8-9 Hours
$175-$525 Per Person
Season: Year Round
Return Guests get a 10% discount on all Trips!
DIFFICULTY LEVEL 3
Scale of 1-5. 1 is least difficult; 5 is most difficult
SUMMARY OF DIFFICULTY
This day hike gains elevation the entire time until we reach the summit. The first two thirds of the hike move along a smooth trail that has perfect switch backs. The last third changes to a rocky and rutted out trail that makes travel a little more rugged.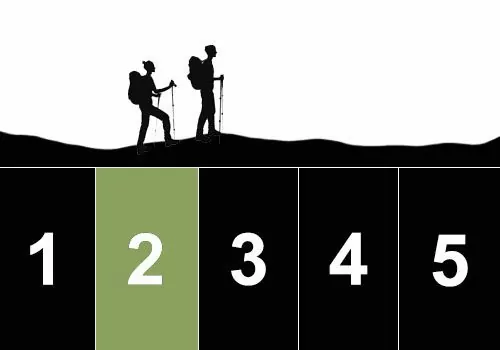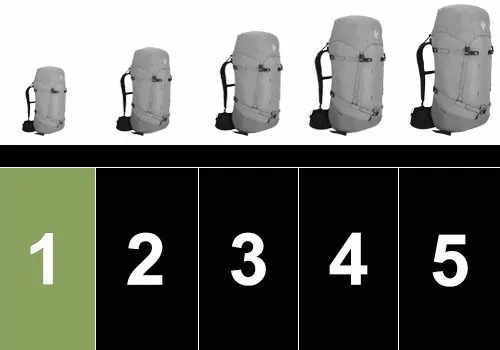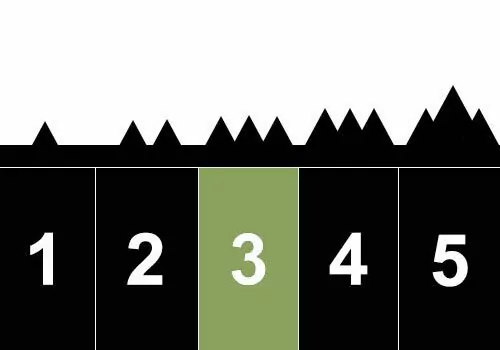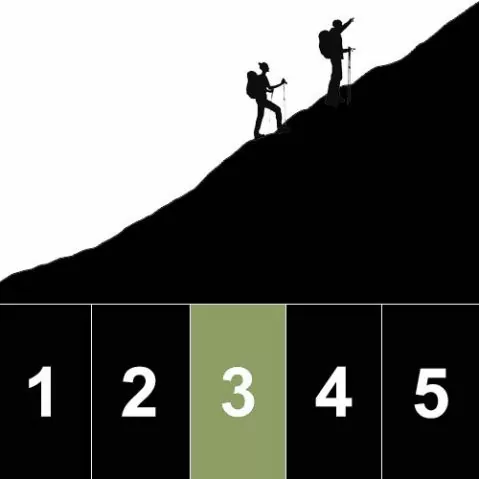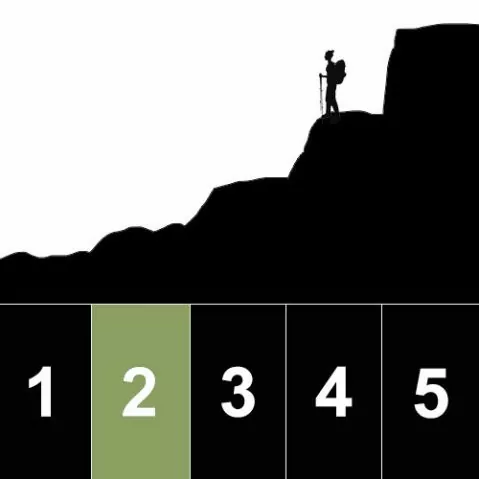 PHYSICAL DEMANDS OF THIS TRIP
Hiking uphill or downhill with a 8-12 lb backpack for 8-9 hours
Maintaining balance and footing on moderately rugged terrain
Hiking with light heights exposure
SOLITUDE LEVEL 2
Level 1: around other hikers the entire time
Level 2: around other hikers most of the time
Level 3: around other hikers some of the time
Level 4: see a couple other groups during the hike
Level 5: most likely to have the trail to ourselves