Yellowstone Winter Vacation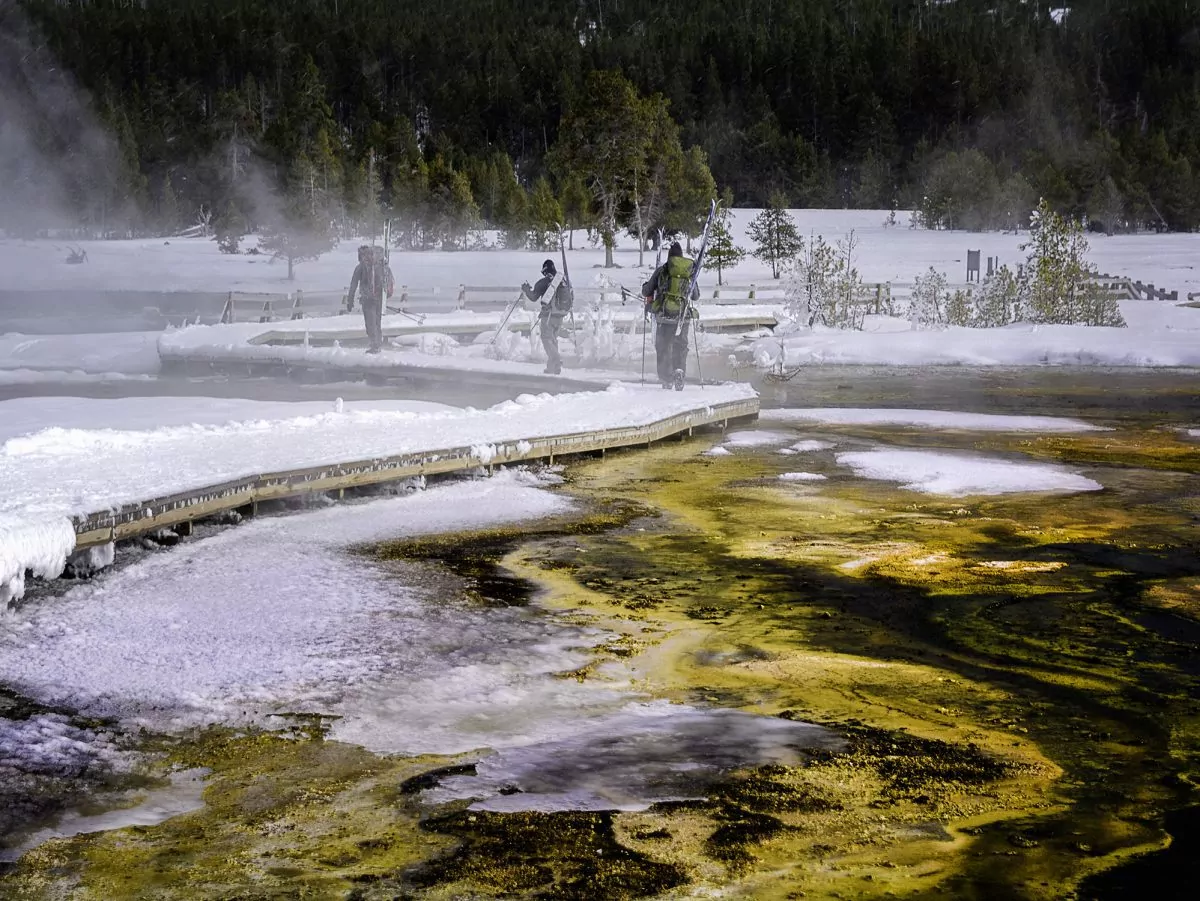 As the bears retreat to their dens for the winter, so do the vast majority of tourists. Many of these visitors, who speed through crowded roads from one geyser basin to the next, may only dream of what a truly barren landscape in Yellowstone might look like. Winter in Yellowstone is when these dreams can be achieved.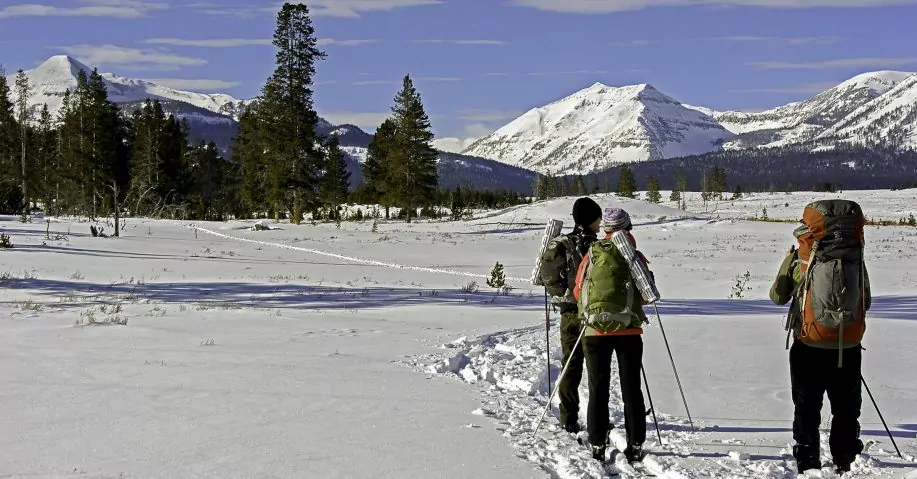 Yellowstone Winter Vacations are inviting for cross country skiers and snowshoers alike.
Once the snow starts to fall, a sense of calm is returned to the park. Wildlife returns to valleys and trumpeter swans may be seen resting on the open waters of the Firehole River. Bison huddle around hot springs for warmth, and the "standing room only" viewing area of Old Faithful is reduced to just a handful of people.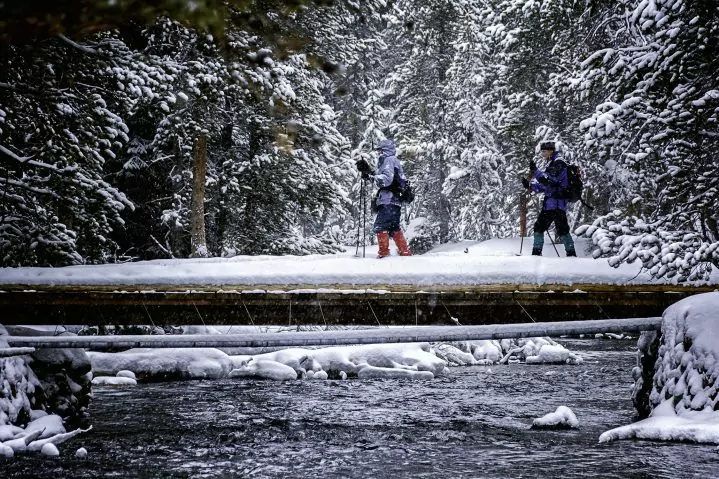 Solitude and Beauty on a Yellowstone Winter Vacation
Join an elite group and experience the winter wonderland of Yellowstone National Park with Wildland Trekking on a winter inn based tour. We will ski or snowshoe along side steaming rivers, bubbling hot springs, and out to partially frozen waterfalls. In the evenings, we will return to the warmth of the lodge, sit around the fire, and share stories of geyser eruptions and wildlife sightings.
Tip: for other winter hiking vacations, check out Death Valley and Joshua Tree.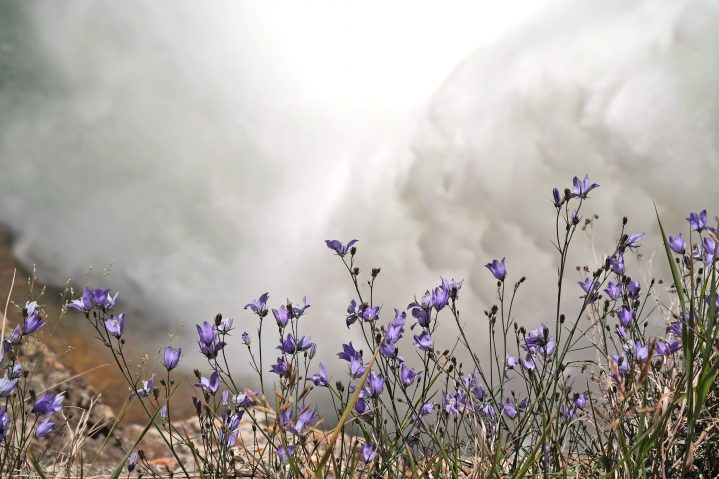 Winter in Yellowstone is a magical event, let us help you enjoy the show.
Yellowstone Winter Vacations: 
   >  Snowshoe Traverse
   >  Wonderland Ski Tour