Unplug & Unwind in the Smokies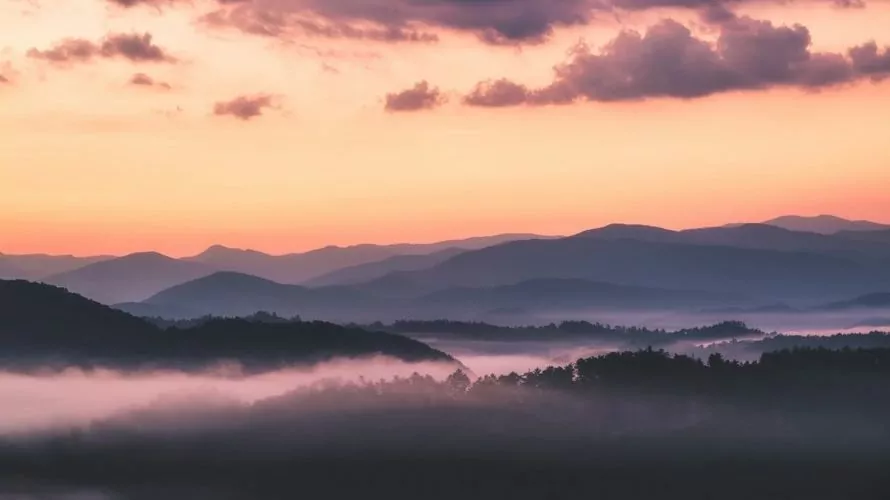 Thinking about taking some time to unplug and unwind with a hiking vacation in the Smokies?  There are just under 900 miles of trails in the Great Smoky Mountains, and we'd love nothing more than to introduce you to a few! In case you need some inspiration as you narrow down your trip options with us (or you're planning a self-guided excursion), here are three of our favorite hiking trails.
Charlies Bunion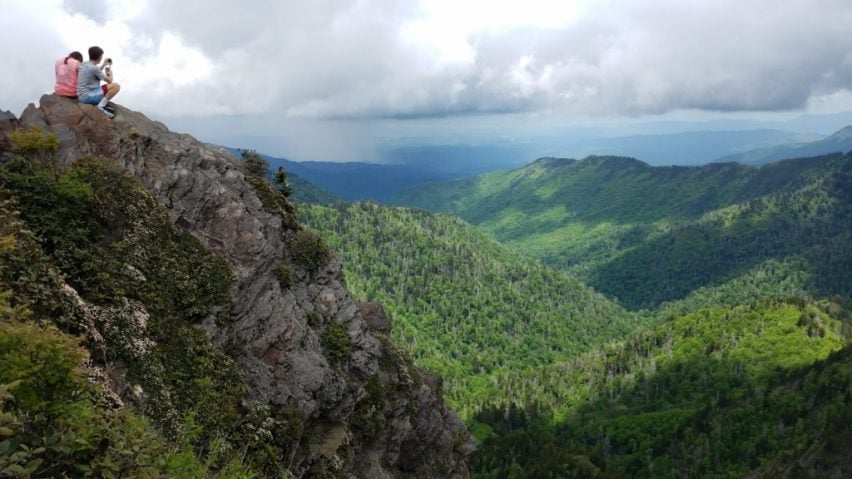 This is easily a favorite trail for many of our lodge-based guests, and it is great as a day hike too! From the Newfound Gap parking area, follow the Appalachian Trail to stunning views at Charlie's Bunion on this 8-mile out-and-back hike. Trek through a rocky, mossy, high-altitude spruce-fir forest where gnomes surely must hide. Along the way, you'll visit a trail shelter and maybe even spot a thru-hiker or two! If Mother Nature is willing, the views at the Bunion can't be beat, and the 1640′ elevation gain ensures you get your heart pumping before you get to the top.
We'll take you there! Hike this trail on these Lodge-Based Wildland Adventures:
3 Day Smoky Mountains, 5 Day Smoky Mountains
Shining Rock
Hike the Art Loeb Trail to the stunning, brilliant white, quartz-crusted Shining Rock Mountain. Along the way, catch breathtaking vistas from Black Balsam Knob and explore wildflower-covered, view-packed mountain balds. Follow the Art Loeb Trail on a Portered Shining Rock trip for an opportunity to enjoy spectacular 360-degree views of the Blue Ridge Mountains without the weight of a full backpack. In late summer you can eat blueberries all the way to camp.
Albright Grove Loop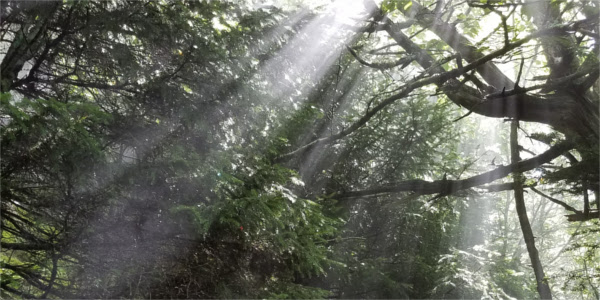 This 6.7-mile loop trail takes you to one of the truly magical zones of the Great Smoky Mountains National Park: a magnificent old-growth forest. Albright Grove is a rare example of a virgin cove hardwood forest, as only 25% of the park is old-growth. Albright Grove ranks among the jewels of the Great Smokies and is considered one of the best forests east of the Mississippi. Picnic under Carolina Silverbells, Hemlock, Beech, and Tulip trees spared from the logger's ax a century ago. You can experience this amazing section of trail on our Ancient Appalachia Loop hike.
Having a hard time choosing?
Don't forget that our team of Adventure Consultants is always here for you whether you have questions about trip style, destinations, training, or what to expect. We're sitting by the phone 7 days a week and would love nothing more than to talk trekking with you. Email [email protected] or call 800-715-4453 (HIKE) for more info!
Whether you're looking for a backpacking, lodge-based, basecamp, or multi-sport hiking vacation, the Great Smoky Mountains offer an incredible experience.