Trip Leader Tuesday: Mikaela Ray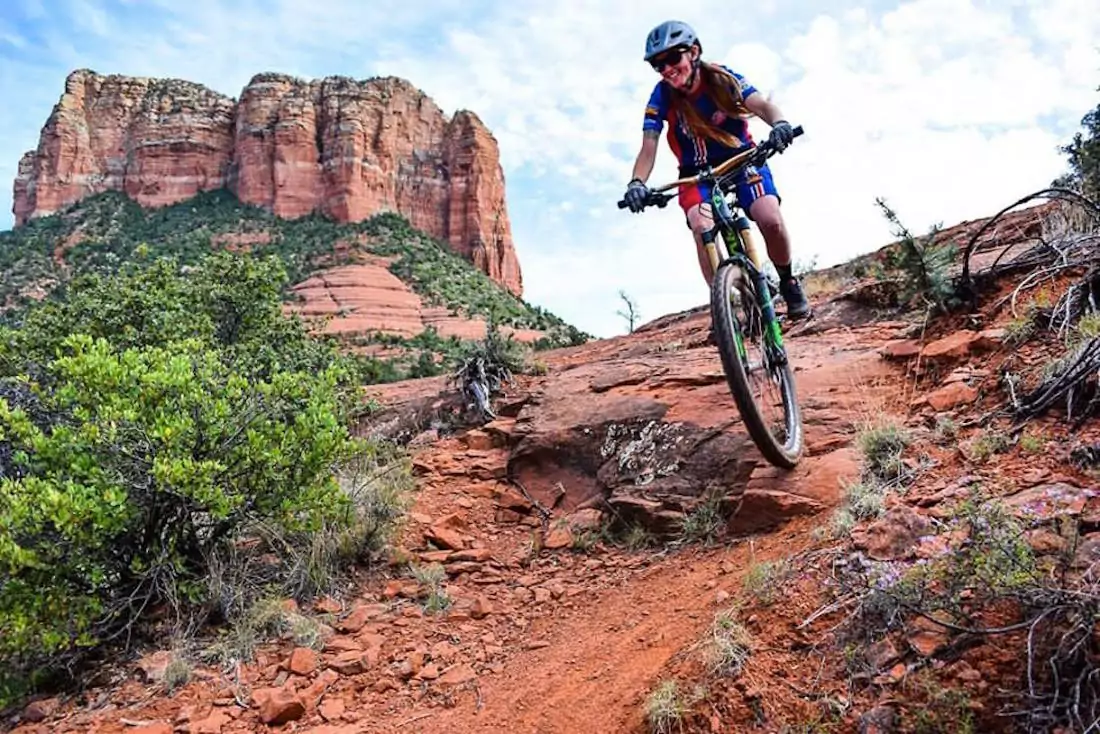 Trip leader Tuesday kicks off with the oh-so-outdoorsy Mikaela Ray. Sharing her lifestyle, passions, and guiding knowledge, Mikaela offers insight on what its like to lead hiking vacations.
Give us some details.
Mikaela Ray. Born and raised in Sedona, Arizona, and currently resides in Sedona.
I am a Southwest gal. I have two amazing cattle dogs that are my furry children. I love to mountain bike and I volunteer my free time as a National Mountain Bike patroller. My background is in the medical sciences, with a higher degree in Public Health. Before finding my love for guiding, I worked as a medic and in therapy. I enjoy long walks in the desert, Arizona sunsets, sparkling water, summiting mountains, a new pair of shoes, traveling, and good laughs.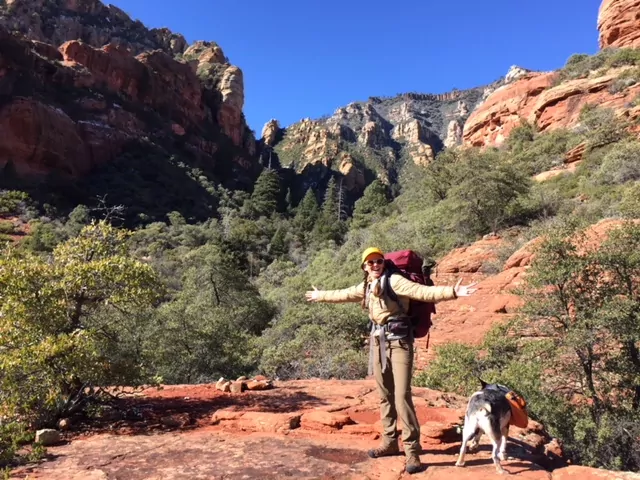 What is your favorite Wildland Trekking trip of all time? Any specific story or memory you would like to share?
I have too many favorites to list just one, so here are my three favorite Wildland Trekking hiking tours! My first favorite trip of all time is the Grand Canyon and Sedona Tour. It is a four-day, inn-based tour where you get to see two of my absolute favorite places: my hometown, the red rock country of Sedona, and one of the natural seven wonders of the world, the Grand Canyon! Plus you get to dine at some amazing local and historic eateries. You work hard and relax well on this trip!  My second favorite trip is Zion, Bryce, and Escalante Tour. Desert waterfalls, amazing lodging, hoodoos, slot canyons — three incredible places in one trip! What more can I say?! My third favorite is the Hermit Loop backpacking trip. I remember one morning waking up on this trip, coming out of my tent with watering eyes thinking "I am the luckiest person alive to be witnessing this immense beauty."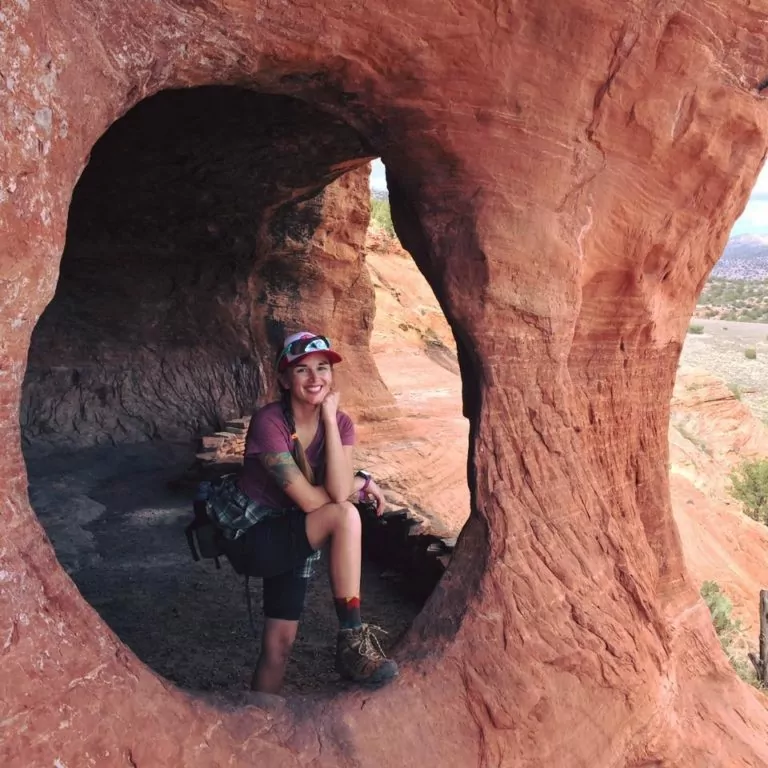 Where is one place in the world that you haven't been to, but want to go?
One place in the world I have not been but would LOVE to go is Patagonia, specifically Torres del Paine National Park. Patagonia is a girl-like-me's paradise. I cannot wait to go!
Any advice you'd like to share as an experienced trip leader for future hikers?
Always bring a rain jacket! I can tell you from experience, every time I  have not brought my rain jacket on a day of hiking or a backpacking trip, I ended up needing it. That seems to be how life always works, eh?! Also, always pay attention to elevation gain/loss for a certain hike. This information will really help you determine how challenging the hike will be and help you plan and train accordingly.
Interesting fact?
We have a lot of cacti in the Southwest. So here is an interesting fact about cacti: Since cacti live in dry areas, they need to absorb large amounts of water and store it in their stems. Cacti species manage to collect water using their large root system. The smaller roots that grow near the surface of the soil, collect as much rainwater as quickly as possible during the few times it does rain in the Southwest. Some species of cacti also have a large, singular, thick root called a taproot that can grow much deeper to access the underground water supplies when the topsoil is dry. In emergency cases, cactus "water" can be ingested to survive the hot, dry desert environment.
Enjoy your next Sedona hiking vacation with Mikeala or any of our incredible hiking guides.