Trip Leader Tuesday: Jordan Dikeman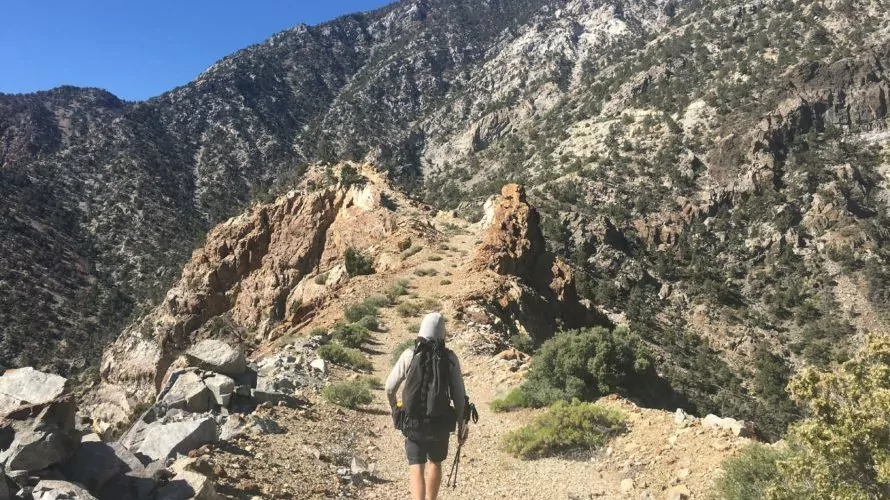 We absolutely love our guides who dedicate their lives to showing people how to see sacred, wild places through their eyes. Our guides, who are passionate, professional, avid advocates for the land and keepers of the wild, are the main facilitators that help make each trip an unforgettable one.
Jordan Dikeman is here to share with us his passion and guiding knowledge to offer insight on what it is like to lead treks!
Give us some details about you.
I was born and raised in Norman, Oklahoma. The outdoor scene in the Sooner State is dominated by lakes, prairies, a few mountains, and lots of woodland. I got to explore much of that as a kid. I joined the Marines after high school, and I got to see some extraordinary natural features of our nation and planet. My thirst for adventure persisted after that, and my heart eventually settled on the American West. In the meantime, I went to law school, practiced as an attorney for a couple of years, but yearned for more of the outdoors. Through a stroke of luck and faith Wildland Trekking had in me, I became a guide in the summer of 2016.
What is your favorite Wildland Trekking trip? Any specific story or memory you can share?
I would have to say my favorite trip was one specific tour of Grand Canyon's Havasu Falls in September 2016. My guests were three moms and their three nine-year-old daughters. The trip starts and ends with a ten-mile hike just to get to and from camp. One particular section of the trip involved climbing through a series of caves, chains and ladders alongside the 200-foot Mooney Falls. They not only crushed the hikes in and out, but the kids absolutely dominated the climbing. It demonstrated to me that children—and people in general—are capable of amazing feats of adventure and overcoming fears and challenges.
Where is one place in the world that you haven't been to, but would like to go?
Within the United States: I'd love to visit Olympic National Park in the Pacific Northwest. I've been guiding and exploring mostly arid regions in America's Southwest, where most water sources are oases. It would be a wild contrast to see such a wet, coastal national park, in addition to pristine mountains and forests.
Outside the U.S.: I'd love to visit is Tierra del Fuego: the southern tip of South America and split between Argentina and Chile. What attracts me to that spot is its remoteness and the wide variety of flora and fauna. It has dense forest, wild ocean, mountains, and an Antarctic climate!
Off-world: Mars. With a lot of other events dominating the news, it's easy to forget humanity is entering a golden age of space exploration. Many thousands of planets outside our solar system have been discovered just in the past decade. Companies and space agencies alike are pushing the limits of technology and engineering to new, incredible achievements. I believe commercial space flight and tourism is about to really take off. Someday, perhaps decades from now as an old man, I want to explore the surface of the Red Planet…but only if my wife will join me!
Any advice or insight you'd like to share as an experienced trip leader for future hikers?
I've taken so, so many first-time backpackers and campers into some extreme places, whether it be the mile-deep bowels of the Grand Canyon or the blistering salt flats of Death Valley. A lot of guests arrive at the pre-trip meeting nervous, which is a very natural fear of the unknown. But, every single guest I've guided has been able to complete the entire trip in fine style. My advice is this: Don't let your fears prevent you from, not only exploring nature's incredible beauty, but challenging those very apprehensions within you. Go out there and get dirty, sweaty, tired, scared and achy. Get away from the throngs of squeaky-clean tourists in their cars and buses, and let your senses and body be totally enveloped by pure nature.
Interesting fact about you or the places you love to hike?
In 2009, I signed up for a five-day backpacking trip in the Grand Canyon, along with several other college students from the University of Oklahoma. In that one single trip, I fell in love with the Grand Canyon…and my future wife, Kristen. We shared a mutual love for the American West, and we still spend our vacation time on road trips to places like northern New Mexico, Colorado, and California.