Top USA Hiking Destinations for 2022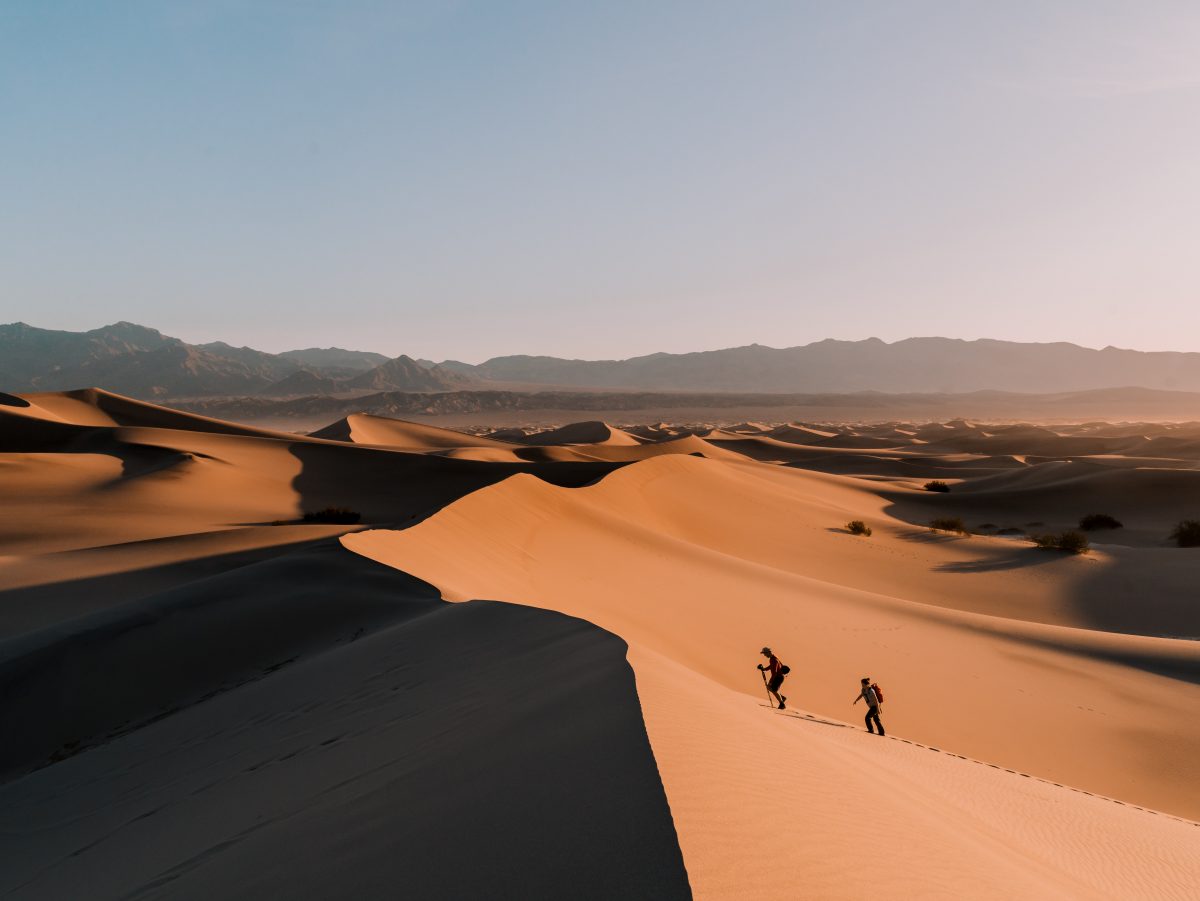 Photo by Tyler Raye on Unsplash
Whether you're brainstorming new year's resolutions or which trails you'd like to tackle in 2022  – we've got you covered. In 2021, the pause on international travel reminded us of the abundant and breathtaking hiking destinations close to home. In 2022, we're continuing to scout the wild and unique environments across the U.S. 
From the rugged coast of California to the verdant mountains of the Northeast and the expansive vistas of the wild west – our list of top USA hiking destinations in 2022 is sure to satisfy the backyard explorer, bi-coastal buccaneer, and every type of outdoor enthusiast in between.
All Inclusive Backpacking Trips
North Cascades National Park, Washington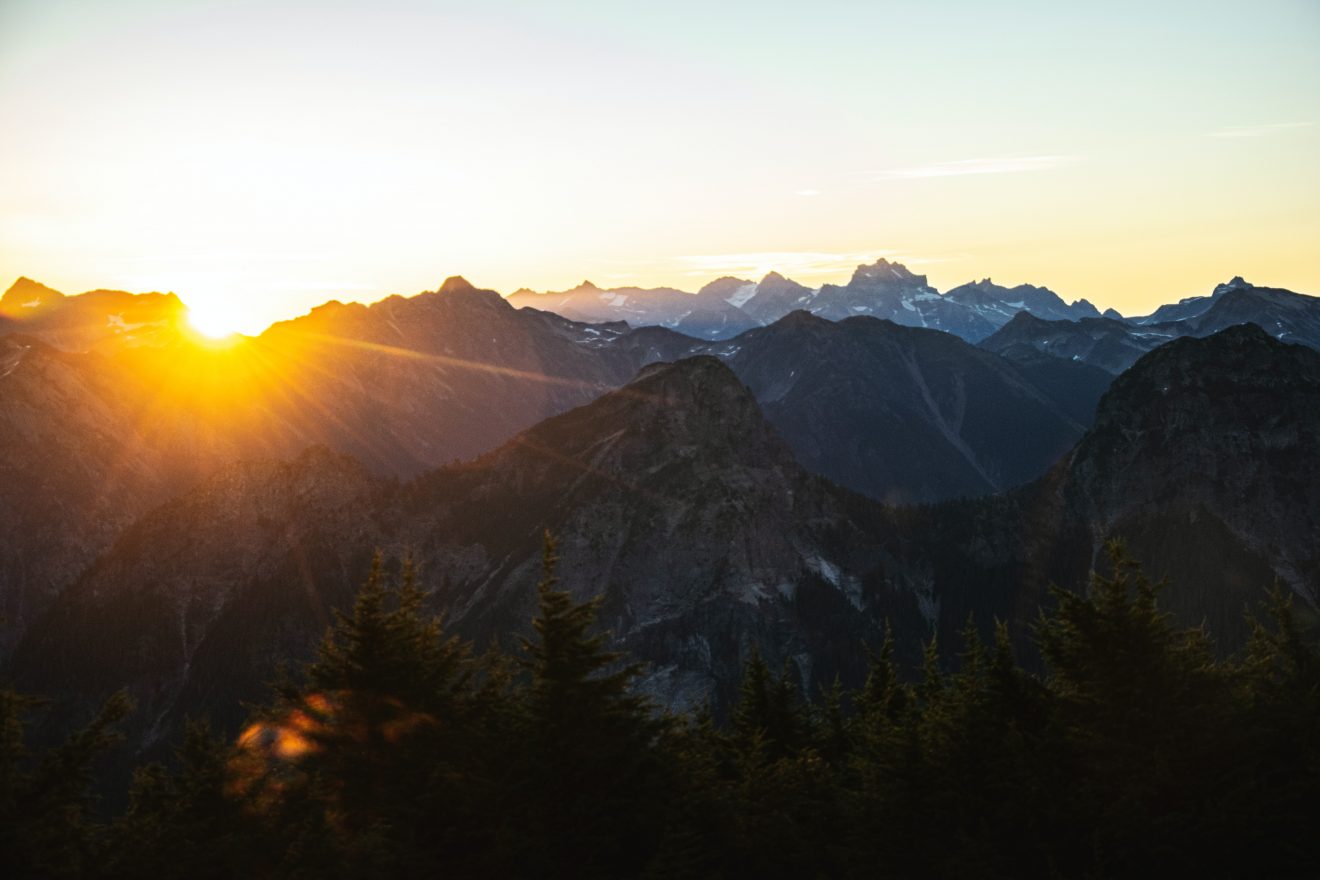 Photo by Jamie Pilgrim on Unsplash
Only three hours northeast of Seattle, Washington, lies the glacial wonderland that is North Cascades National Park. If you looked up the word "awe-inspiring" in the dictionary, we wouldn't be surprised if you found a picture of this park next to it. Here, trails lead to incredible high elevation summits, rushing waterfalls transform into roaring glacial rivers, and black bear cubs play in sprawling alpine meadows. 
Sometimes called the "American Alps," the North Cascades offer recreation options for all levels and types of adventurers. Day hikers, climbers, and backpackers will find unparalleled excitement exploring this ecologically diverse and visually stunning mountain playground. North Cascades National Park is open year-round, although peak visitation is from April through October. During the winter, the highway closes for the season. Once the road is open, most popular trails are open due to milder weather and snowmelt. However, the best time to visit is from July through September when the high alpine trails are free of snow (mostly!) and the meadows are in full bloom.
Recommended Day Hike: Cascade Pass 1,781 elevation gain,  6.5 miles
Recommended Backpacking trip: North Cascades Classic 5 Days, 35MI / 56KM
Recommended Backpacking trip: Cascade Pass and Sahale Glacier 4 Days, 20+MI / 32+KM
Death Valley National Park, California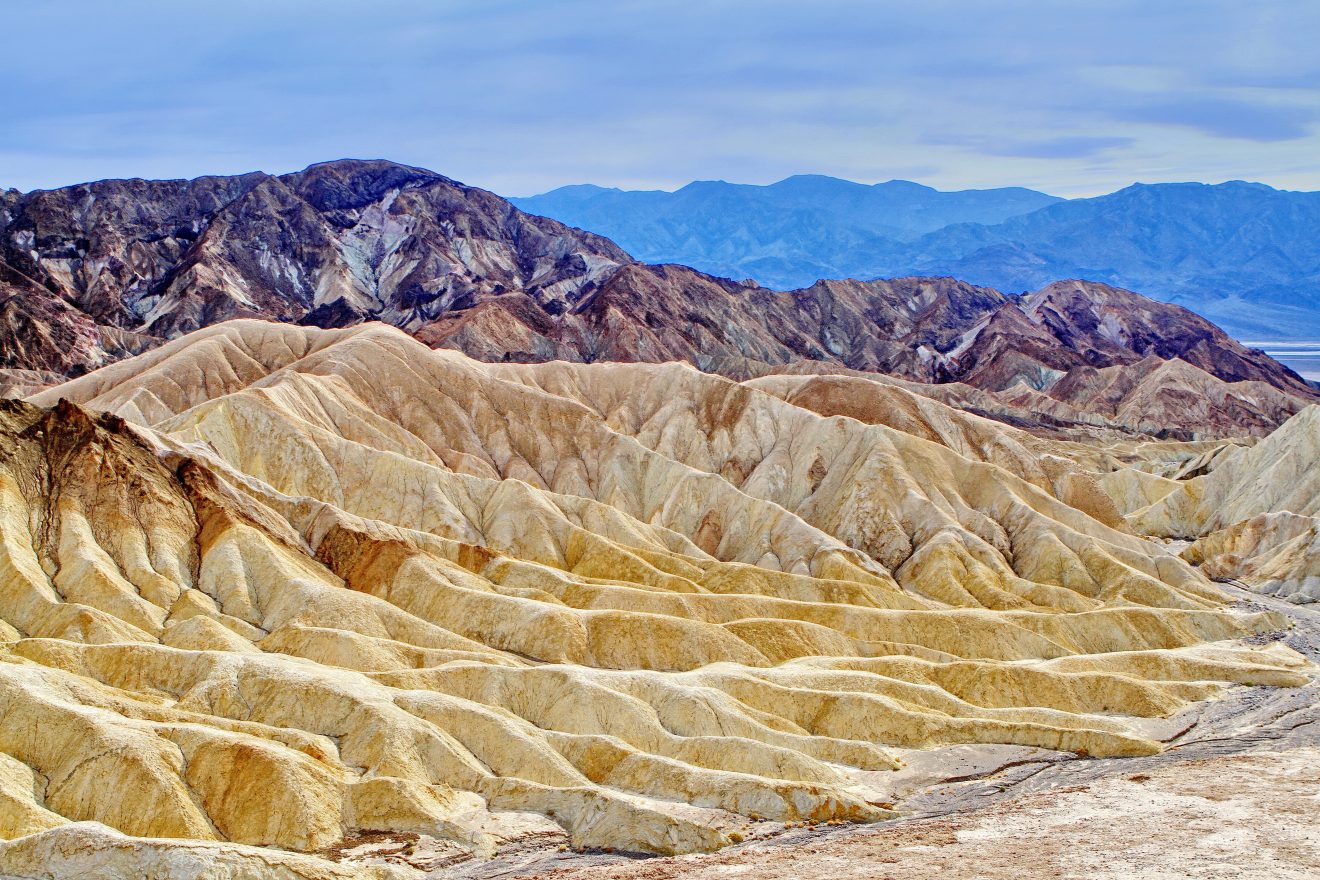 Photo by Marina Šurniene on Unsplash
Trekking through Death Valley National Park is an other-worldly experience in a land of rugged extremes. Death Valley, located below sea level, is the hottest, driest, and lowest national park in the U.S. The park is located about five hours from Los Angeles and two and a half hours from Las Vegas. 
Death Valley, which is 93% wilderness, is home to six mountain ranges. To the untrained eye (and based on the name), Death Valley seems like a place barren of life. However, like most desert ecosystems, when you immerse yourself in the stillness and patiently observe the landscape, you'll witness a thriving ecosystem teeming with life. Hidden desert oases, high alpine forests, miles of stark sand dunes and jagged mountains, and evidence of ancient lava flows all make Death Valley a wonderfully unique and diverse place to explore. 
It's best to avoid the park in summer as temperatures reach dangerous highs. Cooler temperatures make winter an ideal time to explore Death Valley. Spring remains the most popular season when temperate weather collides with picturesque desert blooms that paint the desert rainbow in a sea of wildflowers. 
Recommended Day Hike: Badwater Basin Salt Flats 6ft elevation gain, 1.9 miles
Recommended Backpacking trip: Death Valley Classic Backpack 4 Days, 
Recommended Backpacking trip: Death Valley Basecamp Tour 4 Days, 17-24MI / 27-39KM
White Mountains, New Hampshire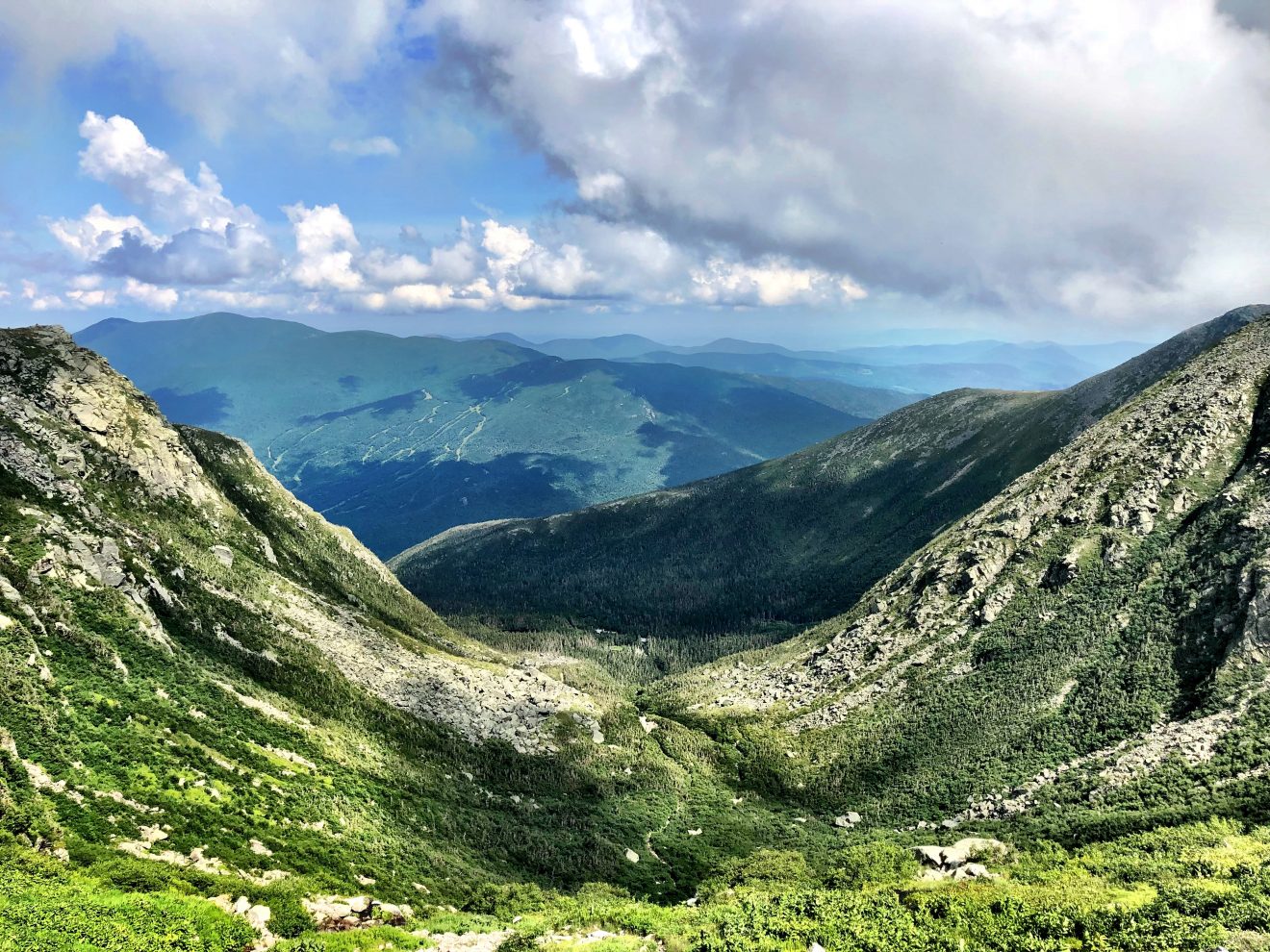 Photo by Tom Henell on Unsplash
Stretching from Eastern New Hampshire to Western Maine, White Mountain National Forest offers formidable alpine adventures and lush hikes through dense evergreen and deciduous forests. The White Mountains are a year-round outdoor adventurer's dream and offer recreation options for all experience levels. 
In winter, snow blankets these mountains creating a glistening paradise for snowshoeing, skiing, and snowboarding. Throughout the warmer months, the snow melts to reveal unparalleled east coast ridgelines that hikers can traverse. The White Mountains are an excellent destination for east coasters looking to break tree lines on relatively accessible and low elevation, albeit still strenuous trails. A short 2.5 hour drive from both Burlington, Vermont, and Boston, Massachusetts will bring you to the trailhead of your choosing. 
Recommended Day Hike: Mount Chocorua, 2,244 ft elevation gain, 7.4 miles
Recommended Backpacking trip: Presidential Peaks and the Appalachian Trail 4 Days, 15MI / 24KM
Recommended Backpacking trip: Northern Presidential Traverse 6 Days, 22MI / 35KM
Lost Coast, California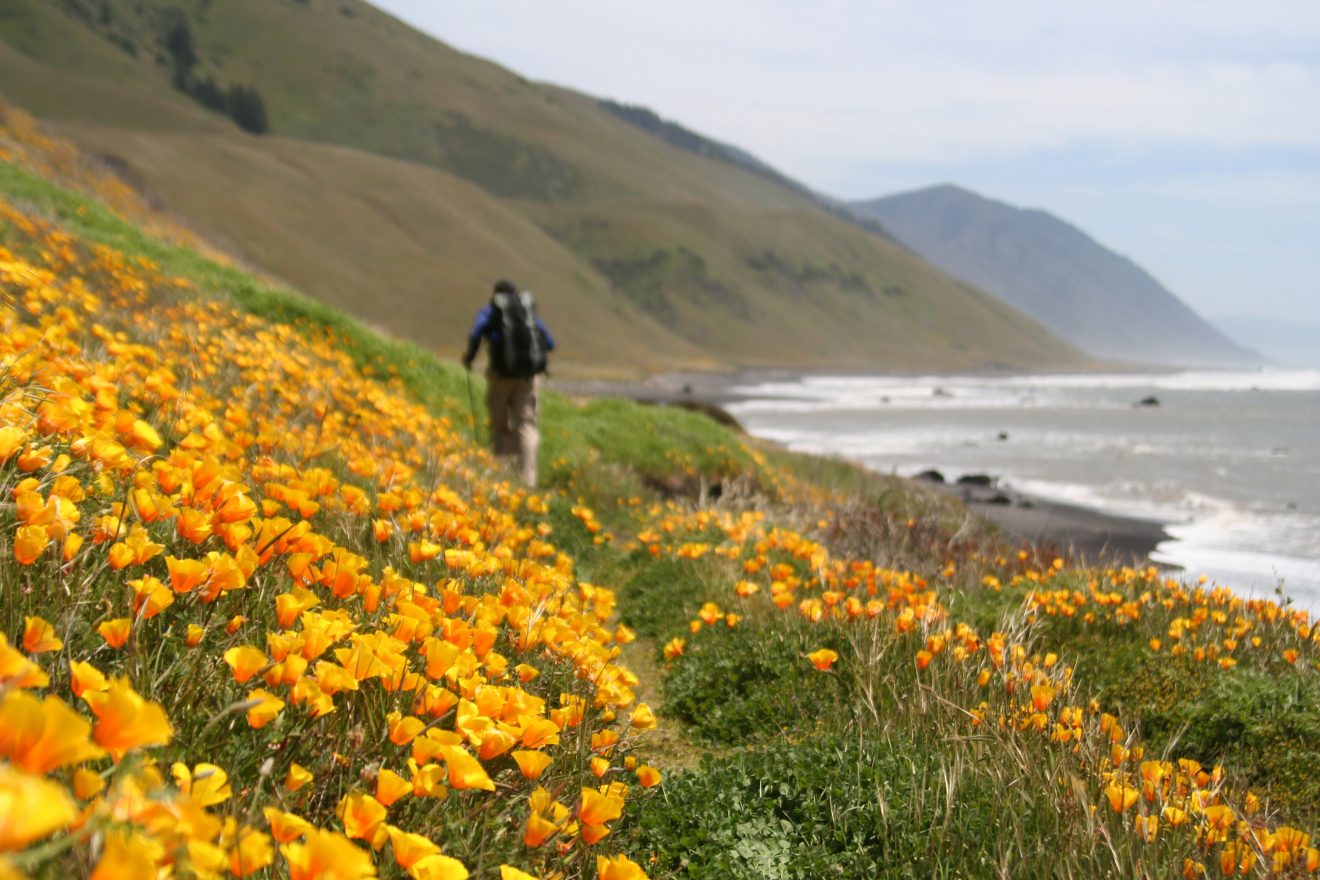 Hiking The Lost Coast feels like traveling back in time. Located in both Humboldt and Mendocino Counties in northern California, the Lost Coast offers a unique peek into what California was like before colonization and industrial development turned the state into the bustling metropolis we know today. Forested mountains transform into rolling hills: steep coastal cliffs and rocky beaches that greet the mighty Pacific's rhythmic crashing waves.  This 25-mile coastal odyssey begins at Mattole River, cuts through the Kings Range Wilderness, and finishes at the magnificent Black Sands Beach near Shelter Cove. 
The Lost Coast is best experienced on multi-day treks, although beautiful day hike trails are accessible from both trailheads. Marine and terrestrial wildlife thrive in this untouched stretch of California's coastline. On multi-day excursions, hikers can immerse themselves in the ecosystem's natural web of life as deer, otters, and dolphins become your neighbors. 
Although flat, hikes along this coast can be treacherous due to sneaker waves and high tides. For this reason, we recommend embarking on this trail with a guide service or in a group of experienced backpackers.
Recommended Day Hike: Punta Gorda Lighthouse 383 ft elevation gain, 7 miles
Recommended Backpacking trip: Lost Coast Trek 5 Days, 25MI / 40KM
Hike the Lost Coast With A gUide
Flat Tops Wilderness, Colorado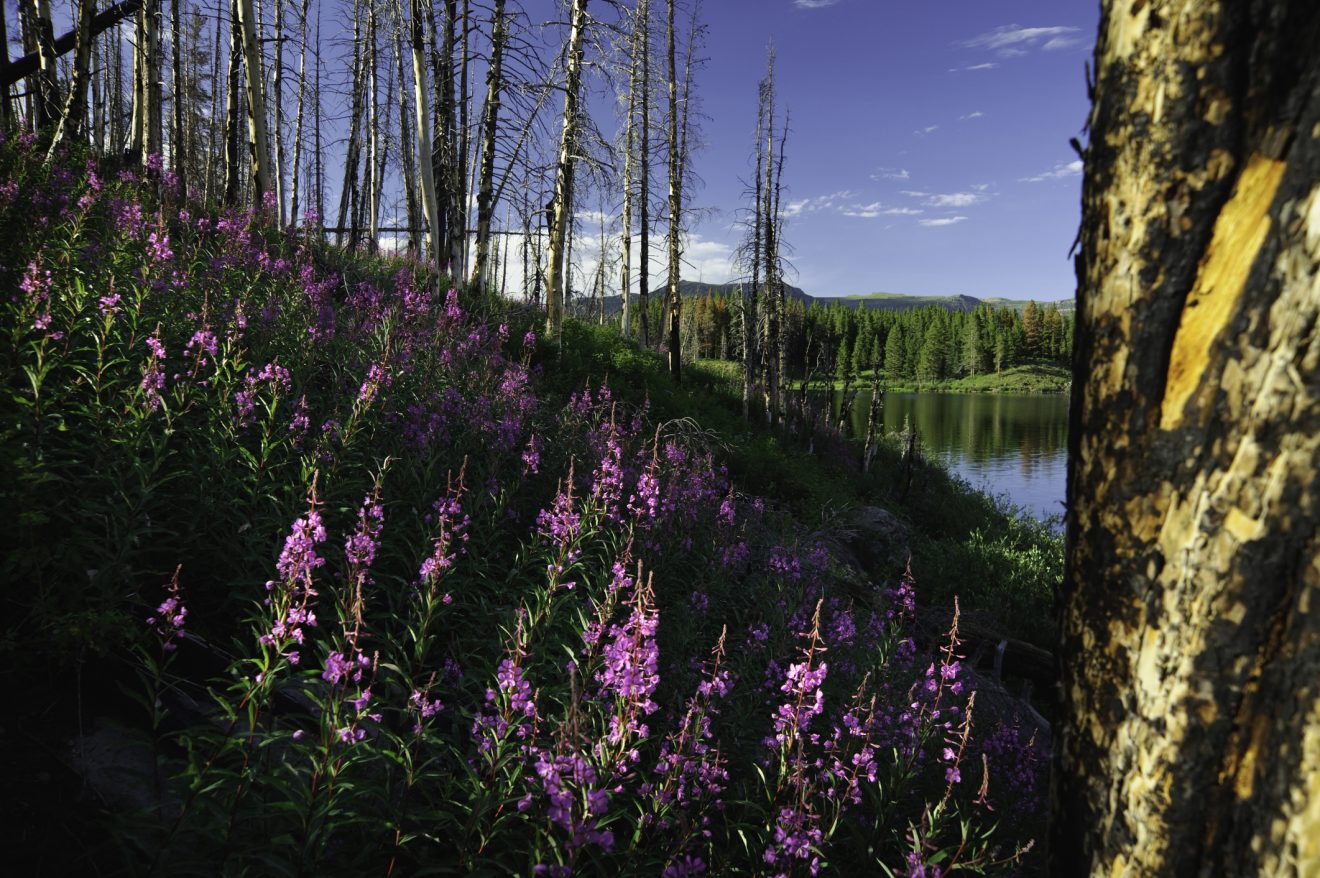 Isolated, stark, and wild are three words that come to mind when thinking of Colorado's second-largest wilderness area – Flat Tops Wilderness. Flat Tops is teeming with wildlife, rolling meadows, expansive plateaus, stark rocky summits, and streams that feed pristine alpine lakes. Founded in 1975 and known as the "Cradle of Wilderness," this stretch of land allegedly inspired the U.S. Congress to create the Wilderness Act. 
Located on the western edge of the Rocky Mountains, a five-hour drive from Boulder will put you in this profoundly remote and wild place. Outdoor recreationists flock to Flat tops to hike, camp, horseback ride, and more. For those seeking a taste of untamed Rocky Mountain wilderness, Flat Tops should be at the top of your 2022 hiking destinations list. To learn more about the geology, history and Ute Indigenous communities who originally called this magnificent landscape home, read, " All About Colorado's Flat Tops."
Recommended Day Hike: Devil's Causeway Loop 1,870, 10.6 miles
Recommended Backpacking trip: Flat Tops Explorer 5 Days, 24MI / 39KM
Absaroka-Beartooths, Montana & Wyoming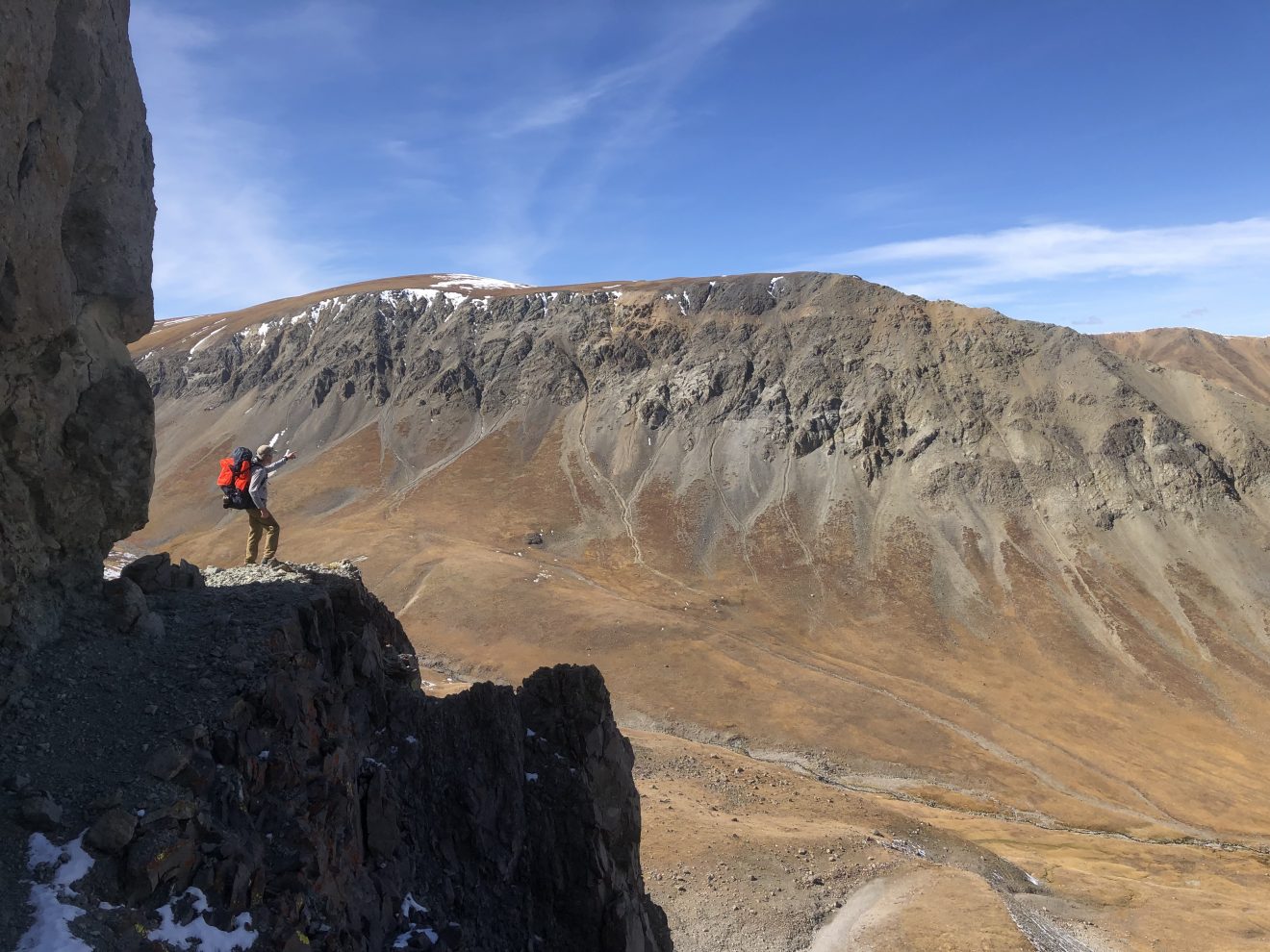 Are you looking for an equally rugged experience like Flat Tops, but outside of Colorado? Look no further than the Absaroka Beartooths in Montana and Wyoming. Nestled in south-central Montana and stretching briefly into Wyoming lies the Absaroka-Beartooths, a biodiverse and rich sanctuary for flora and fauna.
Absaroka-Beartooths features striking topography and abundant ecosystems thanks to the landscape's volcanic origin. Over time, glaciers cut through the land, making way for and carving out the jagged summits, deep valleys, and rolling meadows we know and love today. The Absaroka-Beartooths was the first National Forest established in the U.S. in 1973. 
The Absaroka-Beartooths can be reached in only a three-hour drive southeast from Bozeman, Montana. For those looking to embark on an isolated adventure off the beaten path, the Absaroka-Beartooths is the 2022 hiking destination for you. 
Recommended Day Hike: Glacier Lake, 1,492 ft elevation gain, 4.6 miles
Recommended Backpacking trip: Greybull Pass Thru-Hike 6 Days, 32MI / 52KM
Green Mountains, Vermont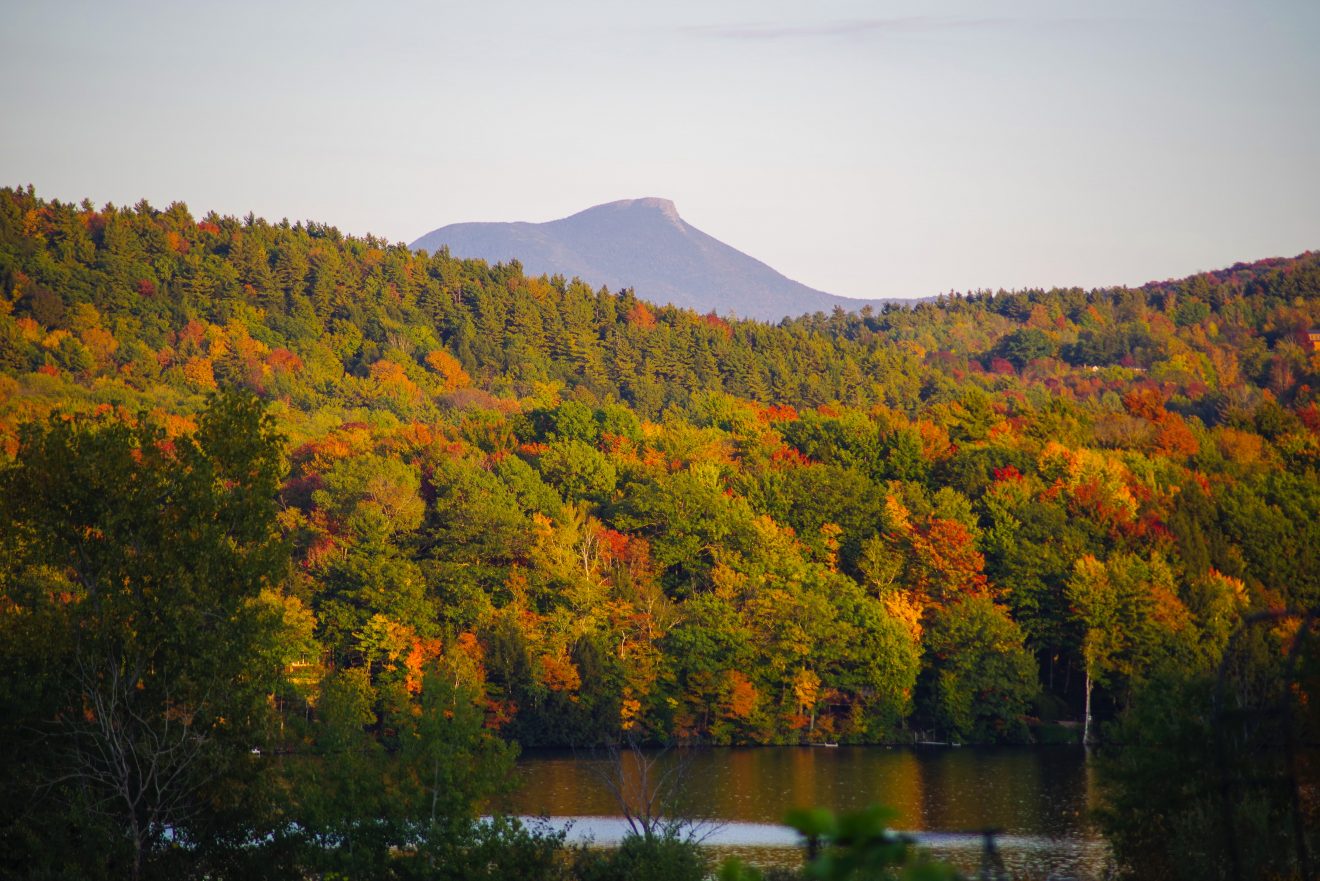 Photo by Stephen Mease on Unsplash
The Green Mountains, stretching over 900 miles throughout Vermont, are a well-loved hiking and camping destination in the northeast. Trails through the Green Mountains weave along mossy rivers, through quaint New England towns and thick forests, and to mountain summits that look out over miles of rolling mountains, deep blue lakes, and pastoral towns.
The Green Mountains in Vermont are a beauty to explore any time of the year. However, we recommend visiting these mountains during fall. These once verdant rolling mountains explode into a vibrant blend of warm fall hues. Burnt umber, ruby, and gold leaves burst forth in one final hurrah before bidding adieu for the impending winter months. Hiking through these mountains in fall is a rich sensory experience. Your eyes feast upon a rainbow forest, as crisp freshly fallen leaves crackle with each step and the early fragrance of fall wafts through the cool autumn air. 
Recommended Day Hike: Mount Killington 2,470 ft elevation, 7.2 miles
Recommended Backpacking trip: Vermont Fall Foliage Tour 5 days, 26MI / 42KM