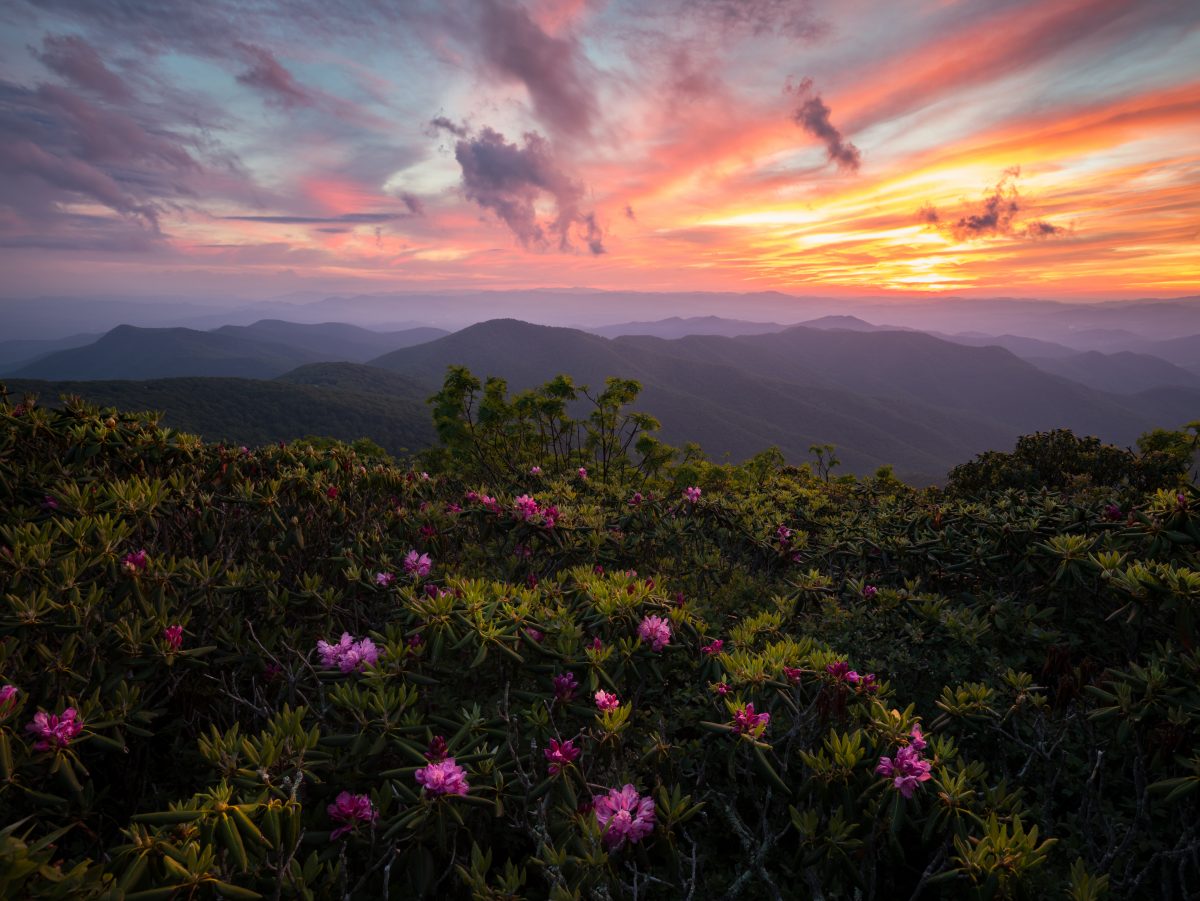 Top USA Hiking Destinations for 2021
2021 will be a year to seek out the trail less traveled. Now, more than ever, it's important to find destinations that are closer to home without the crowds of popular parks. We've rounded up a few of our favorite USA hiking destinations — from lesser-known National Parks in the West to beautiful National Forests in the eastern United States and beyond. All of these areas are great for hikers of any ability level, whether you want all-day strenuous adventures or easy strolls.
Lassen Volcanic National Park, California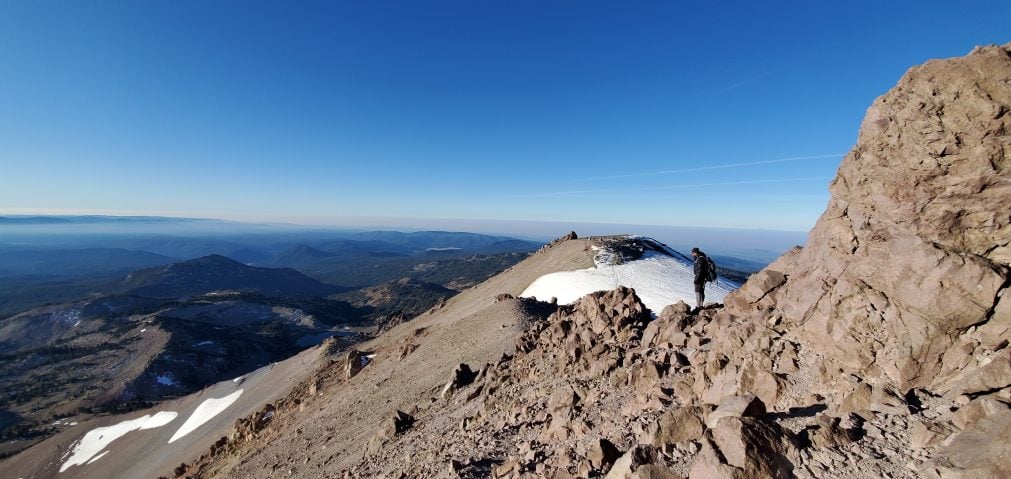 California has its share of iconic National Parks — we're willing to bet that you've heard of Yosemite and Joshua Tree. But there's an area in the northern half of the state that gets overshadowed: Lassen Volcanic National Park. This stunning destination forms the southernmost tip of the Cascade Range, which runs north through Oregon, Washington, and Canada. Dome-shaped volcanoes and remnants of long-past eruptions characterize the Cascade Range, and Lassen sure keeps this torch lit. Think Yellowstone mixed with the Rocky Mountains, and you'll start to have an idea of the beauty and sights you'll experience here.
As you hike, you'll venture past steaming fumaroles, across old lava beds, and up to the summit of an active volcano — Lassen Peak — all the while wondering how you escaped the crowds in one of the nation's most populated states.
Recommended Day Hike: Broke-off Mountain 7.4-mile out-and-back with 2600 feet of gain.
Recommended Backpacking Trip: Lassen Volcanic Cinder Cone Traverse, 24 miles, 3 – 4 days.
White Mountains, New Hampshire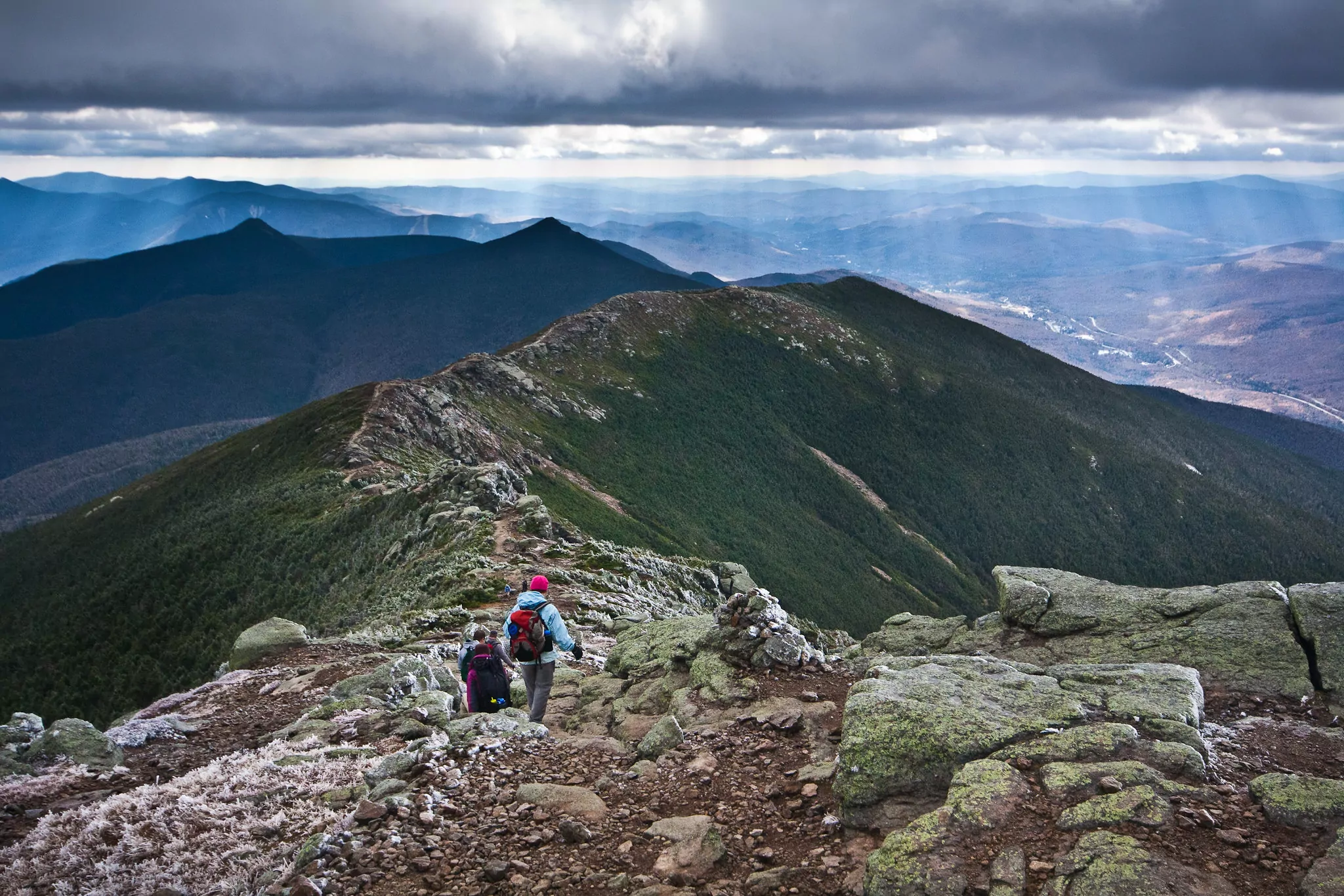 If you're looking for some of the most impressive alpine terrain on the East Coast, head to the White Mountains in New Hampshire. These rocky peaks feature miles of hiker-friendly ridgelines so you can spend your days above treeline soaking in the views. Did you bail on your European Alps tour this year but want a trip with some of the same flavor? In the White Mountains, you can traverse across the range from hut-to-hut without ever leaving the States. Spend your nights cuddled up on a comfortable cot before rolling out of bed to catch a sunrise streak across the sky and cast a glow on the high peaks surrounding you. Or, spend your time day hiking around the region — with seven subranges to explore, you'll have plenty of options.
Recommended Day Hike: Franconia Ridge Loop, 8.5-mile loop with 3700 feet of gain.
Recommended Backpacking Trip: Presidential Range Hut-to-Hut Traverse, 22 miles, 4 – 6 days.
Olympic National Park, Washington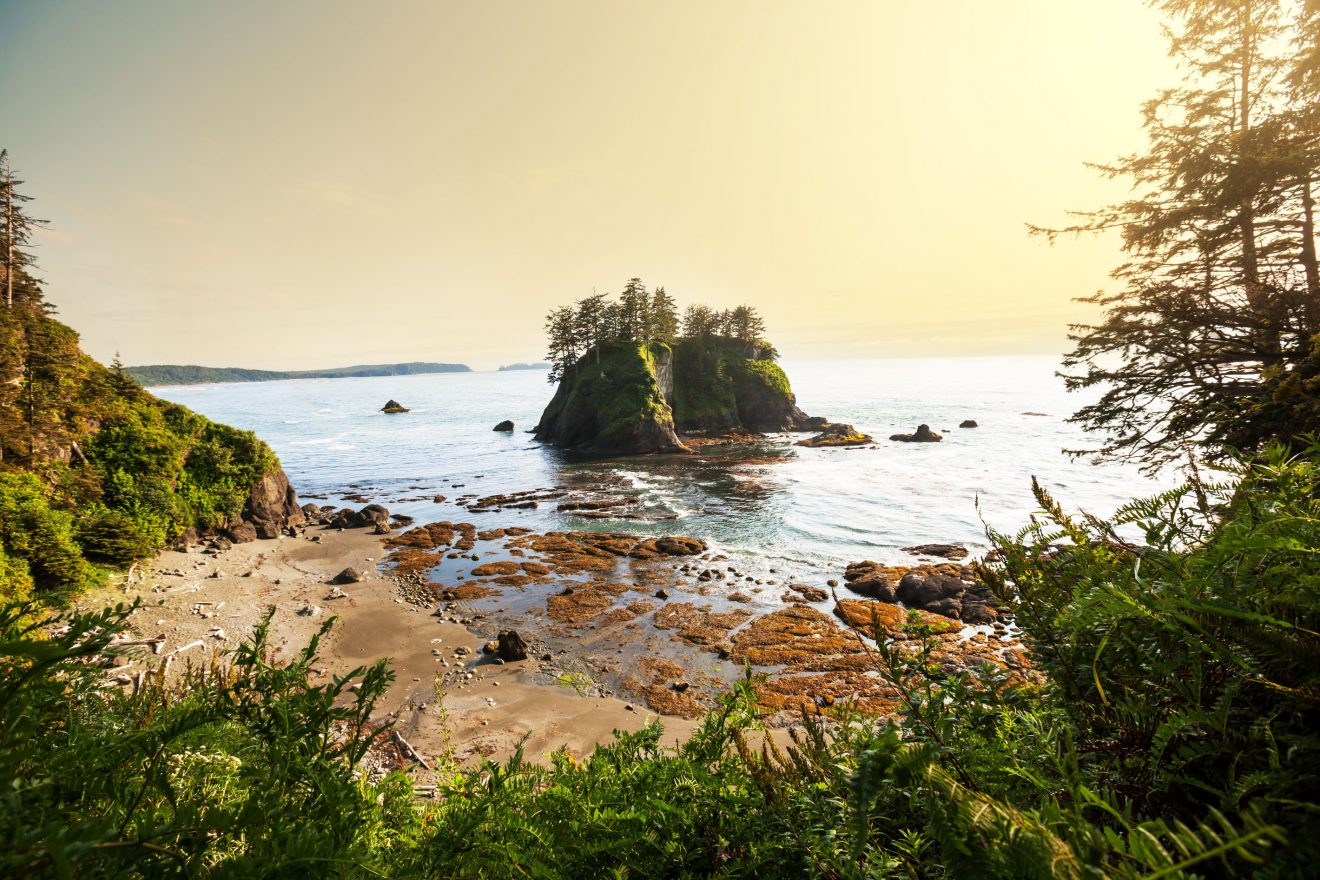 Olympic National Park seems like three parks in one: you get the rocky coastline, the moss-covered rainforest, and the high alpine of the Olympic Range. But these three seemingly-unique ecosystems are interconnected. Glacially-carved valleys are filled with teal rivers tumbling down from the mountains to the sea. Elk graze along the river banks, black bear cubs play in the trees, river otters float in the estuaries, and banana slugs glide along the forest floor.
While some parks slap you in the face with their scenery (like Glacier National Park), the Olympic Peninsula is more subtle. You'll need to engage your senses to fully realize how much life is moving beneath the canopy. Once you learn to listen, you can bask in this deep wilderness for weeks and still find newness with every step.
Recommended Day Hike for Mountains: Maiden Peak, 8-mile out-and-back.
Recommended Day Hike on the Coast: Ozette Loop, 9.2-mile loop.
Recommended Day Hike for the Rainforest: Hoh River Trail (+ Interpretive Loop), 2 – 30 miles out-and-back.
Recommended Backpacking Trip: North Coast Route, 19 miles, 3 – 4 days.
Sedona, Arizona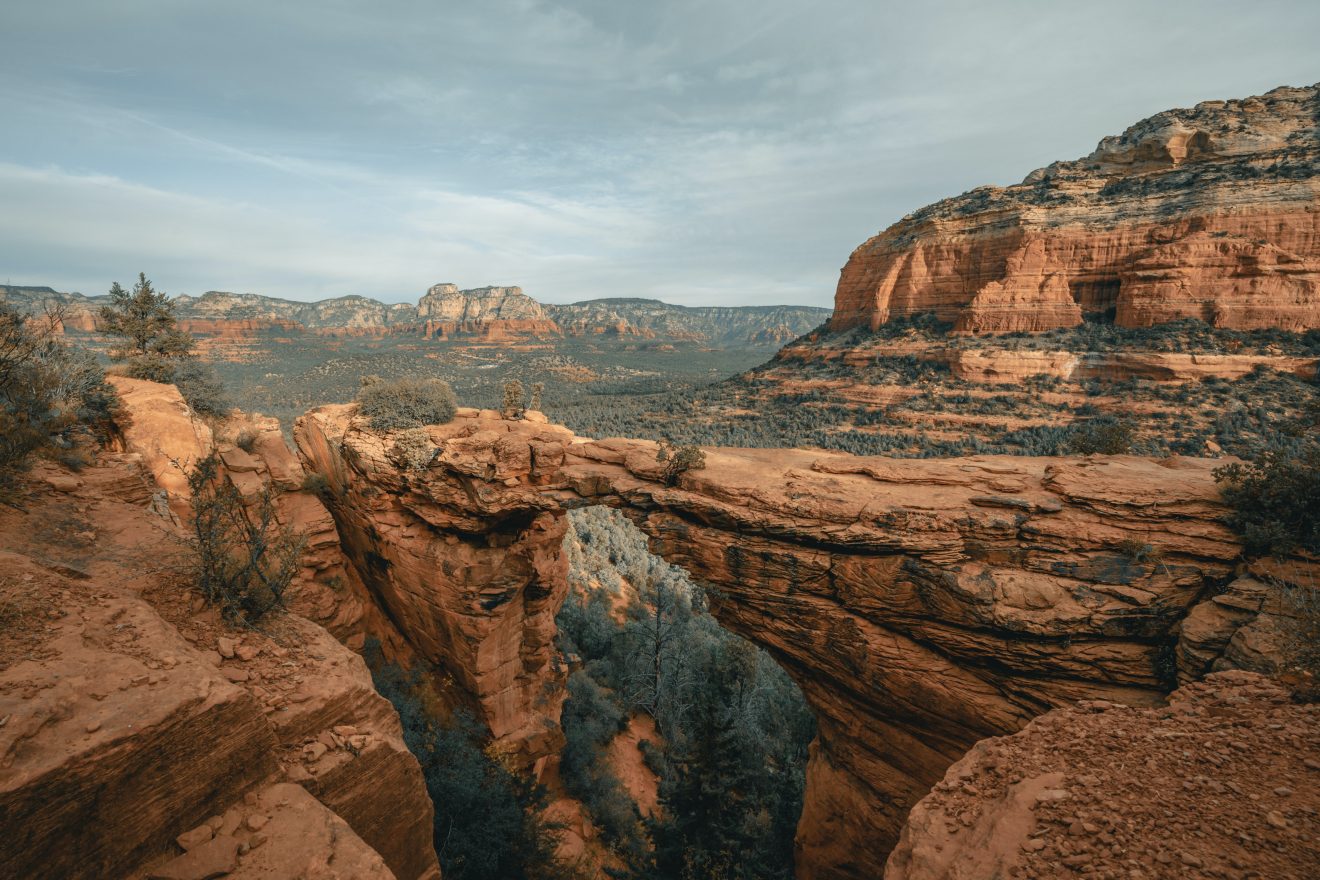 With its red rock towers and canyon oases, Sedona is known as a hub for adventurers of all sorts. While mountain bikers and 4×4 drivers will find plenty to enjoy in this mystical desert town, hikers truly have a paradise to explore. Travelers come for the spectacular landscapes but return time after time because of the year-round sunshine and pleasant hiking temperatures.
This red-rock country is distinct from that of Southern Utah — the abundance of natural springs creates lush foliage-filled valleys between the rocky mesas and sandstone plateaus. Sitting only an hour from Flagstaff, this Northern Arizona high desert is an easy destination to tack on to a Grand Canyon trip.
Recommended Day Hike: Mitten Ridge, 8.6 miles roundtrip.
Recommended Backpacking Trip: Secret Mountain Wilderness Trek, 23 miles, 3 days.
Blue Ridge Mountains, North Carolina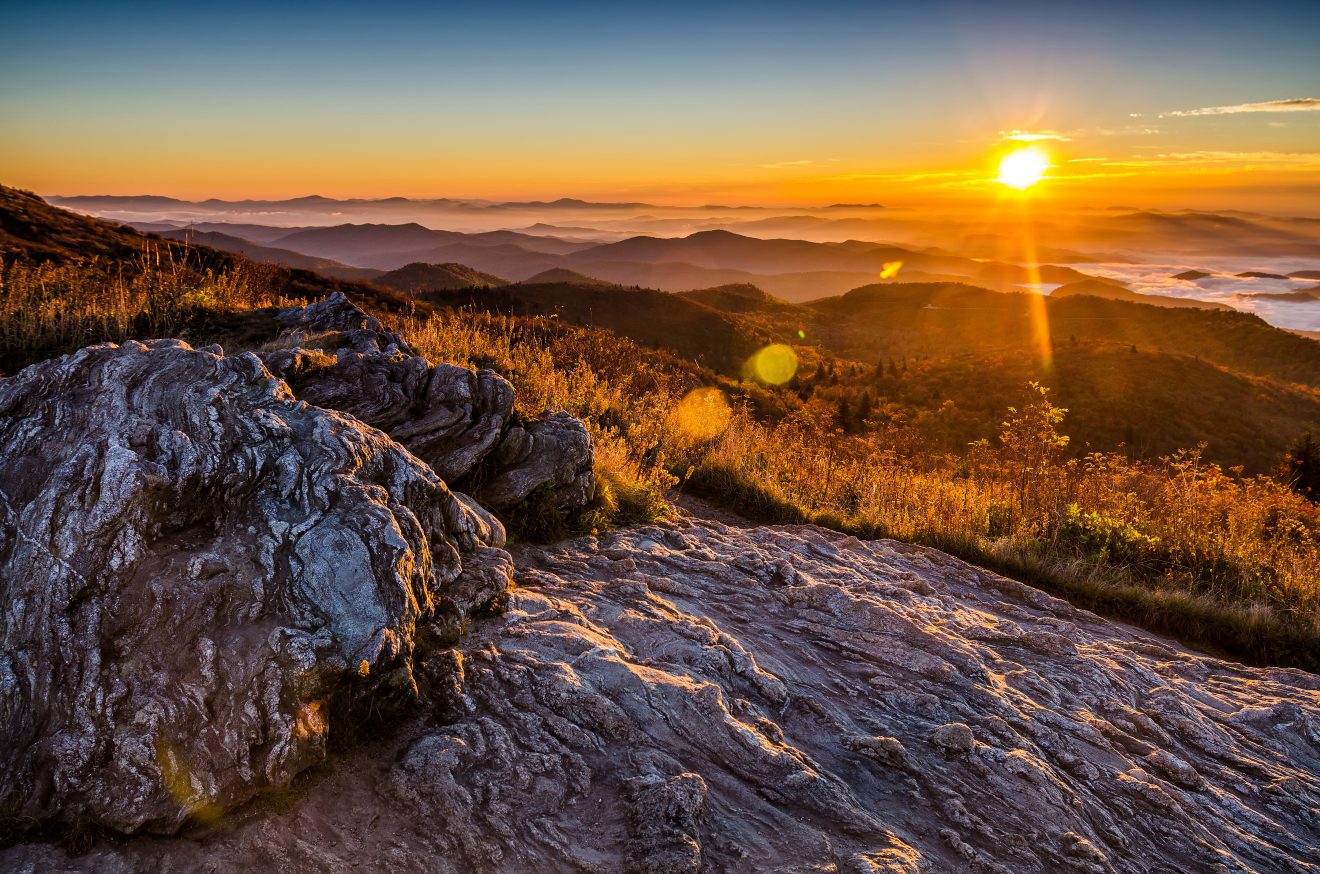 The Blue Ridge Mountains are a spectacular East Coast destination that lies just outside of the vibrant mountain town of Asheville, North Carolina. While they're close to the Great Smoky Mountains, this range sees a fraction of the visitors. The rolling hills and hardwood forests make a great year-round getaway, but this landscape shines in the fall when the foliage is shifting from vibrant green to yellows, oranges, and reds.
Western North Carolina offers hikers plenty of options, so you can find the perfect trail to fit your interest. Waterfalls flow generously over bedrock, forming idyllic summer swimming holes. Trails take you high into the mountains so you can get panoramic views of the surrounding peaks. And after you've had your fill, just drive back to Asheville to drink some of the best beer the Appalachians have to offer.
Recommended Day Hike: Shining Rock Loop, 9.5-mile loop with 1400 feet of gain.
Recommended Backpacking Trip: Shining Rock Wilderness, 22 miles, 4 days.
Salt Lake City, Utah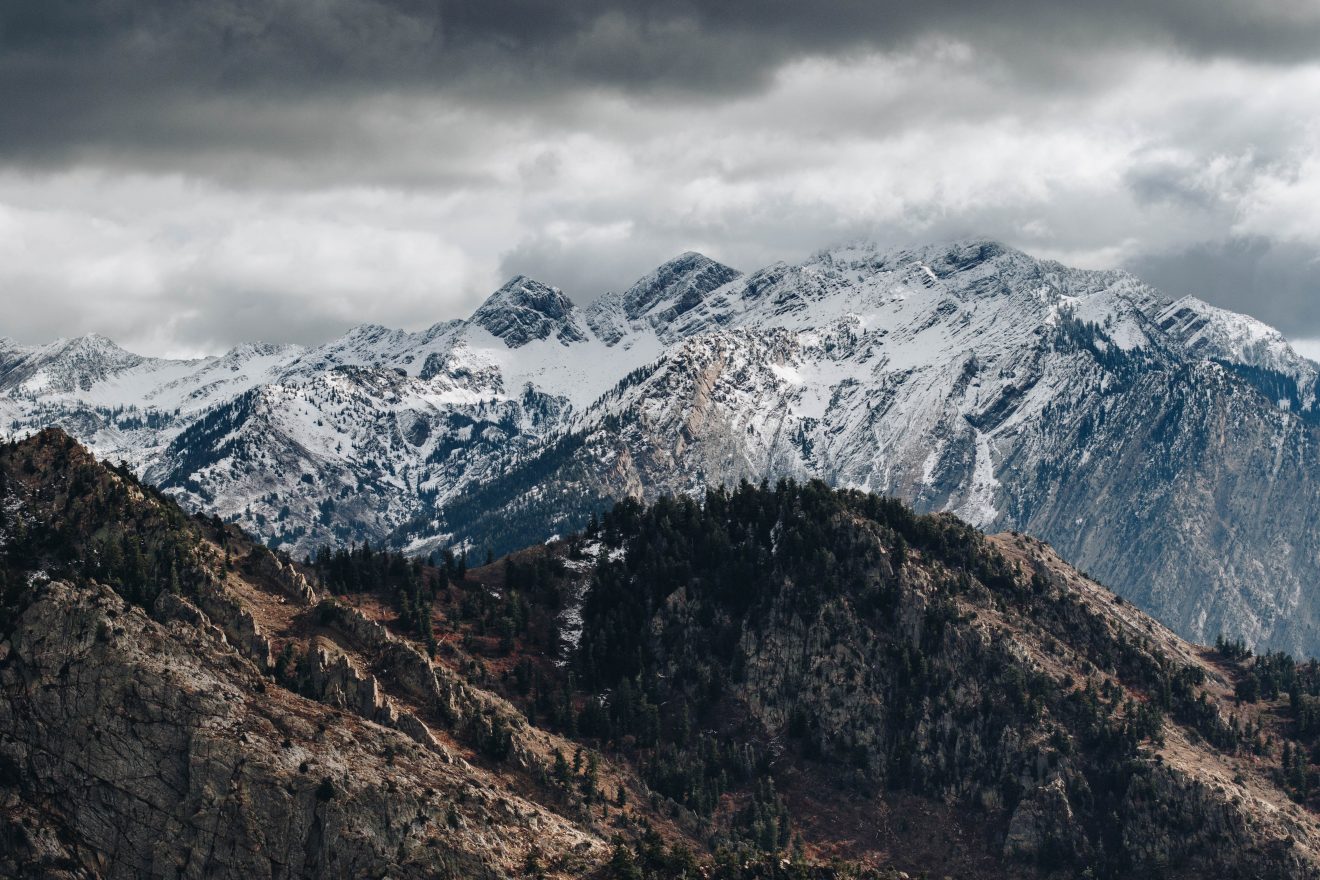 While the rest of the U.S. heads to Denver, take a quick trip to Salt Lake City to explore the stunning Wasatch Range. In Salt Lake, you can pack in the activities without much driving. As soon as you leave the door of your Airbnb or hotel, you're only a half-hour from any trailhead. The Wasatch Range will keep you occupied whether you're seeking short family-friendly day hikes or long ridgeline scrambles. Peakbaggers will find some of the most enjoyable high country terrain in the West, with many 13,000-foot mountains to summit.
Best of all, the mountains are diverse: quartzite and shale surround you as you enter Big Cottonwood Canyon, while long slabs of granite form the foundation of Little Cottonwood Canyon. Closer to town, the rolling foothills above the Avenues provide a more gentle hiking experience as you traverse what was once the shoreline of Lake Bonneville (now the Great Salt Lake.)
Recommended Day Hike: Lake Blanche Trail, 7-mile out-and-back with 2700 feet of gain.
Recommended Backpacking Trip: Red Pine Lake Trail, 7-mile out-and-back with 2000 feet of gain. (For extra adventure, set up camp then continue past the lake to tag Pfiefferhorn Peak — adds an extra 4 miles and 1800 feet of gain)
Eastern Sierras, California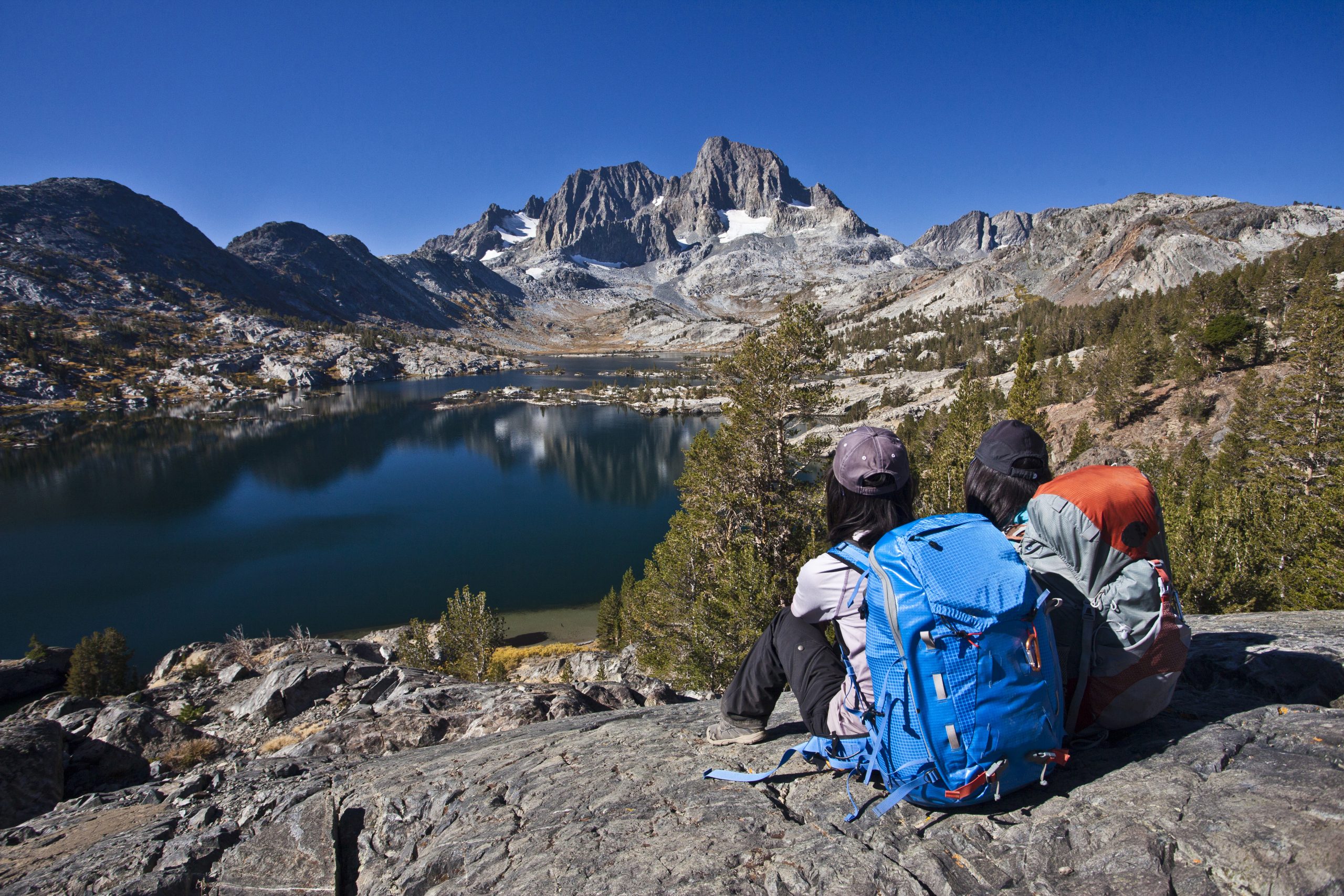 The Eastern Sierras in California features all of the same jaw-dropping mountain scenery as Yosemite, without the crowds. Trails weave through the alpine, providing hikers access to glimmering glacial lakes and jagged peaks without much effort. This eastern side of the range is in the rain shadow, so it gets far less precipitation than the western slopes. Enjoy the long summer days as you stretch out on a granite slab on the side of an alpine lake. You may pass a few thru-hikers on the John Muir Trail or Pacific Crest Trail (PCT). Otherwise, you'll have found that sweet spot of mountain solitude.
Recommended Day Hike: Virginia Lakes, 3.2 – 10 miles roundtrip.
Recommended Backpacking Trip: Thousand Island Lakes, 31 miles, 5 -6 days.
Black Hills, South Dakota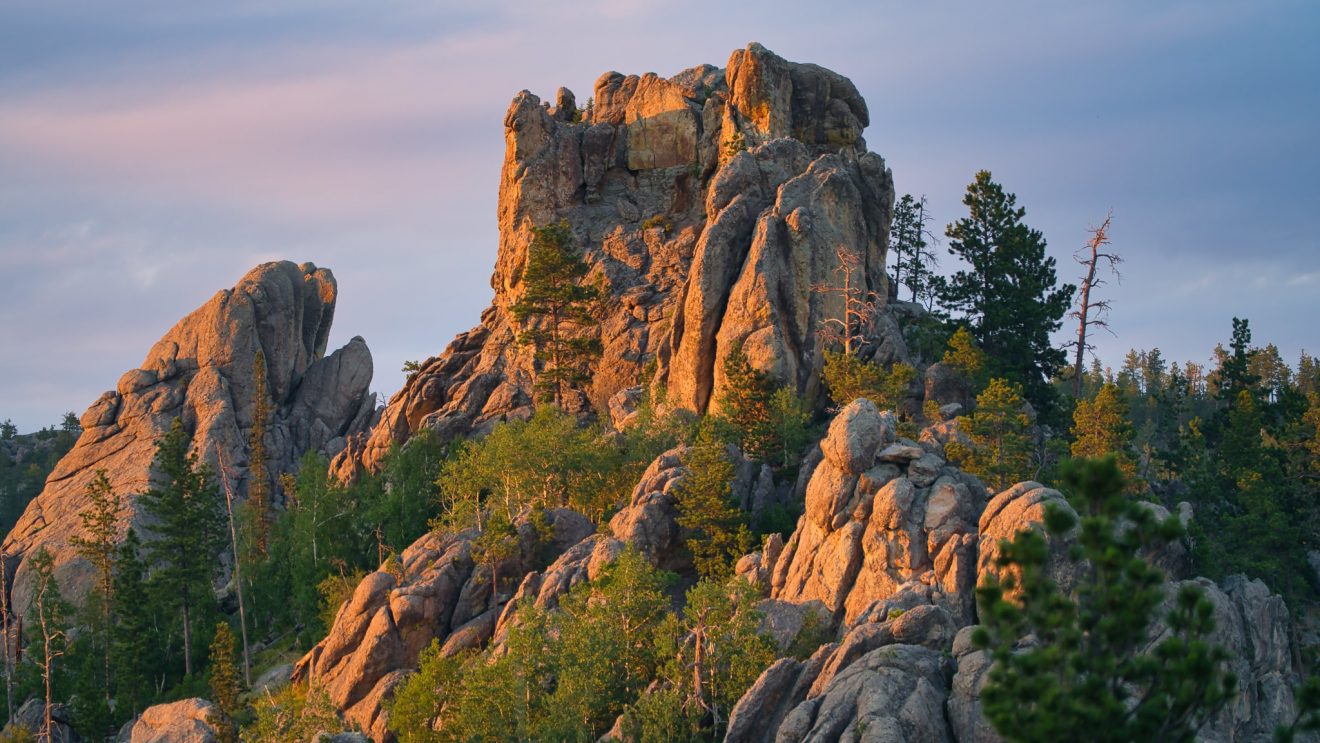 Some people say that the Black Hills in South Dakota are among the best-kept secret hiking destinations in the United States. Travelers may stop by Mount Rushmore as they drive towards the Rocky Mountains, but few venture into the nearby hills. Families will enjoy the nature trails to scenic waterfalls, while experienced hikers will have a blast scrambling on rocks to get views that seem to go on forever.
Right next to the Midwest, the Black Hills National Forest and surrounding State Parks (Custer, Bear Butte, Spearfish) are a great location for travelers who want a leisurely road trip. They offer a considerable amount of diversity: from grasslands to boulder spires to pine forests. In one day, you can hike in the badlands before heading to the forest for a lush riverside trek.
Recommended Day Hike: Sunday Gulch Trail, 2.8-mile strenuous loop.
Recommended Backpacking Trip: Black Elk Wilderness to Black Elk Peak, 10-mile loop, 2 days.