Summer in the Rockies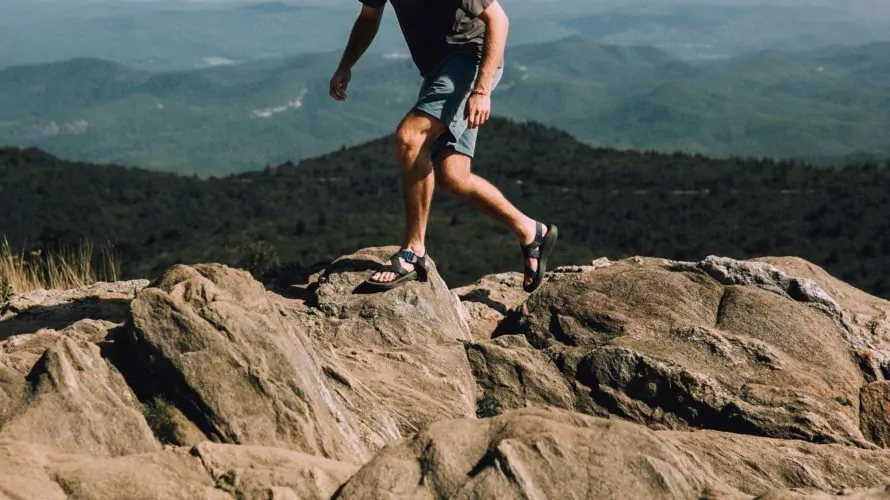 The National Park Service tells us that, "Rocky Mountain National Park is one of the highest national parks in the nation, with elevations from 7,860 feet to 14,259 feet. Sixty mountain peaks over 12,000 feet high result in world-renowned scenery. The Continental Divide runs north – south through the park, and marks a climatic division. Ancient glaciers carved the topography into an amazing range of ecological zones. What you see within short distances at Rocky is similar to the wider landscape changes seen on a drive from Denver to northern Alaska."
Glacier Gorge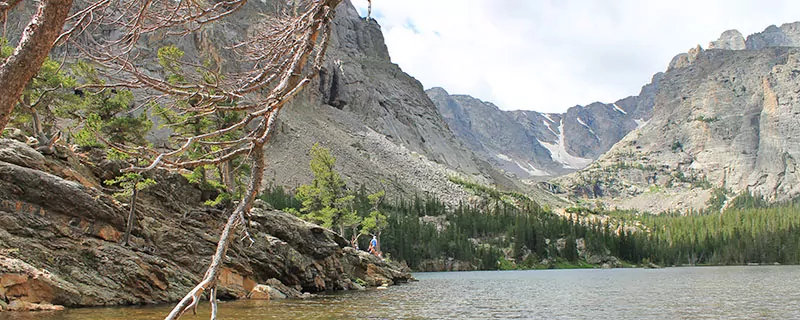 The Glacier Gorge trail takes you into one of the most stunning alpine cirques in the Continental United States. This diverse trail showcases pristine alpine lakes, glaciers, and mountain summits. Reaching Sky Pond, guests can look back to appreciate the range before them.
HIKE IT:
Chasm Lake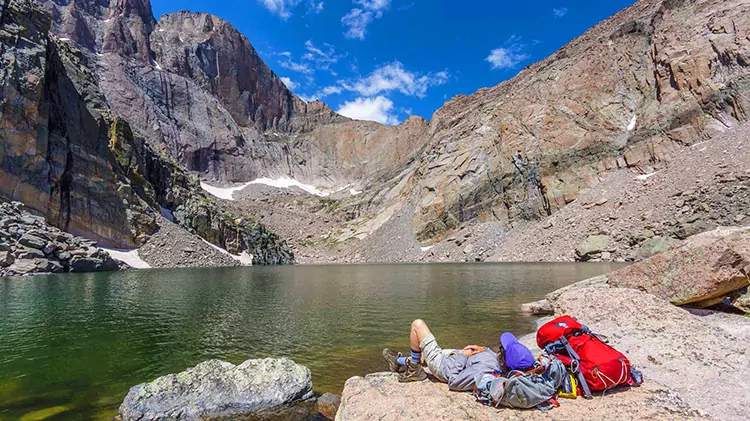 Hike through clusters of Columbine Wildflowers while approaching Chasm Lake, which sits at the base of Longs Peak, the tallest mountain in the park. Gaze upon the Diamond, and search for climbers on this world renown 1,800-foot vertical cliff face.
HIKE IT:
Thunder, Eagle, and Box Lake- Wild Basin Region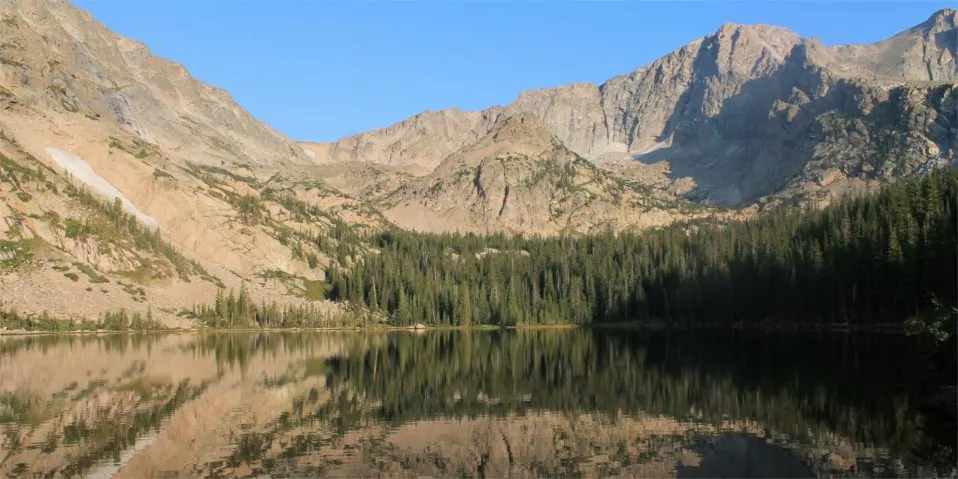 For those that appreciate solitude, you can find it at Thunder Lake. After establishing a camp seven-miles into the wilderness, guests can enjoy a day hike to the immaculate Eagle and Box Lakes located just below the Continental Divide. Catch this area in a storm, and you'll understand how it got its name!
HIKE IT:
If you'd love to sleep under the stars but aren't interested in lugging around a huge pack, opt for our three-day portered trip to Thunder Lake.
If you're seeking more of a challenge, the Thunder Lake Backpacking adventure (Day 3) might be the one for you
Having a hard time choosing?
Don't forget that our team of Adventure Consultants is always here for you whether you have questions about all of our hiking vacations: trip style, destinations, training, or what to expect. We're sitting by the phone 7 days a week and would love nothing more than to talk trekking with you. Email us or call 800-715-4453 (HIKE) for more info!