Six Things to Do While in Estes Park Colorado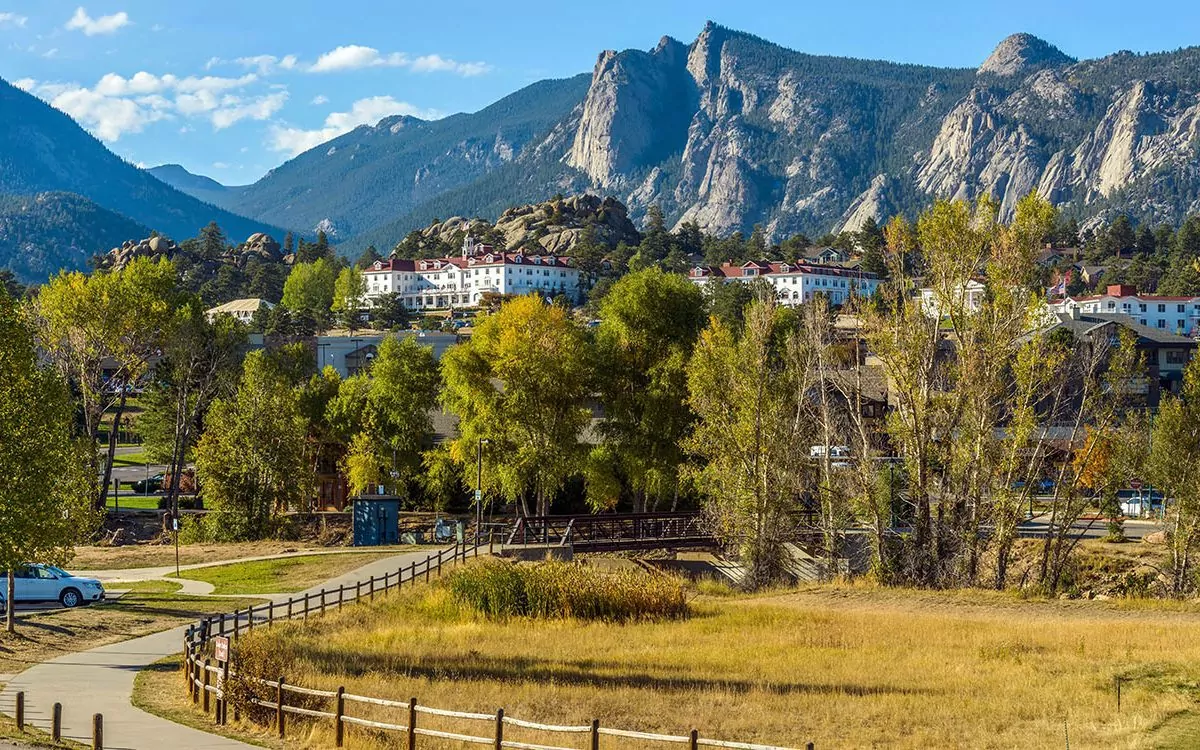 If you're visiting Rocky Mountain National Park, be sure to spend some time in the bustling gateway community of Estes Park, Colorado. It is a beautiful mountain town nestled into the Rockies at the East Entrance of the park. And when you're finished with your backpacking trip or day tour, you'll find plenty of things to do in Estes Park — from shopping to dining, hiking, fishing, museums-hopping, and beyond.
Are you wondering what to do in Estes Park during your next vacation or before or after your hiking trip? Here is a list of our six favorite Estes Park activities:
1. Rocky Mountain Day Hike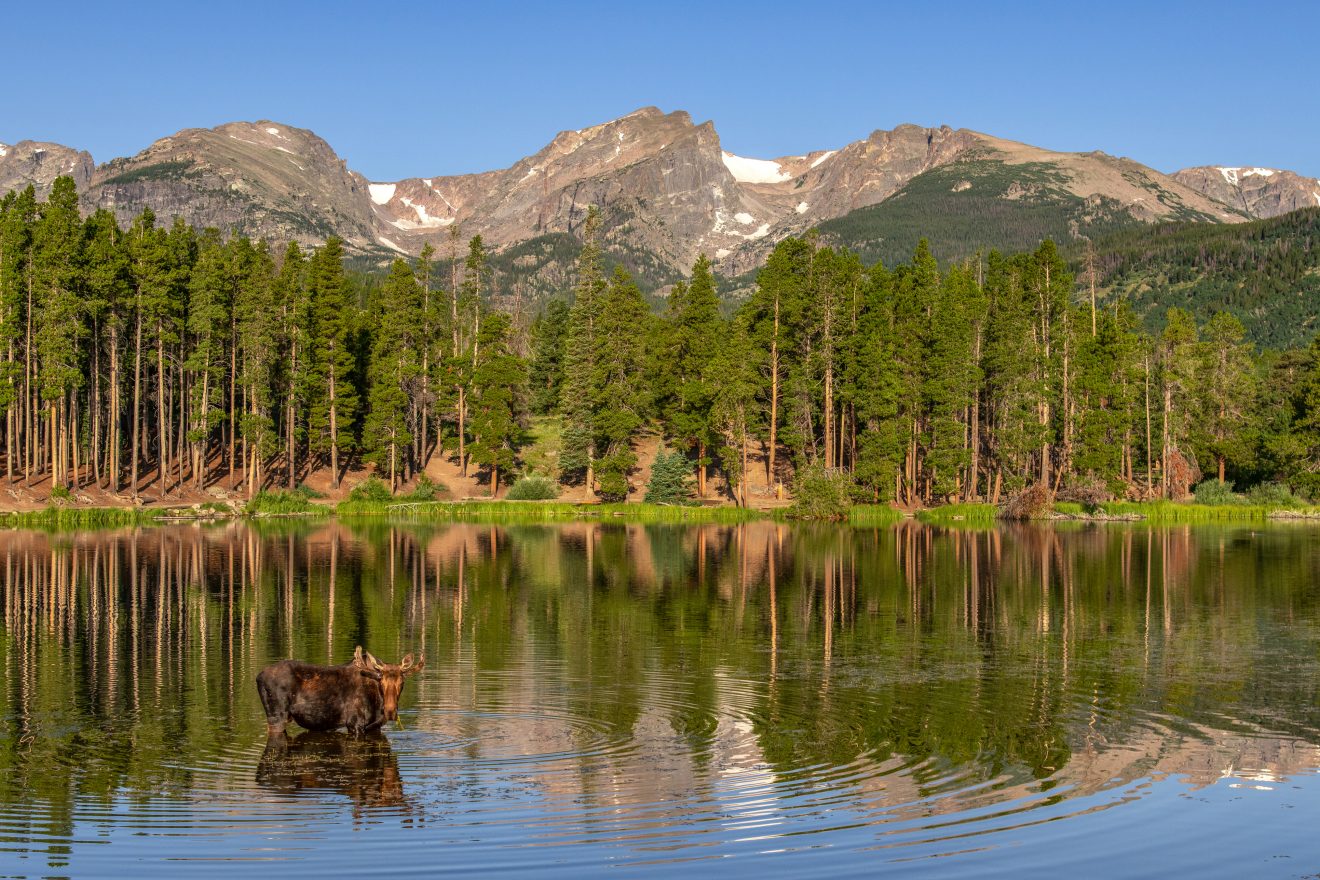 Some of the best hikes in the country are right out of town. Just a 25-minute drive away, Rocky Mountain National Park offers spectacular subalpine scenery. Strike out on your own or join the Wildland Trekking Company on an organized group hike. Glacier Gorge and Bear Lake pack the most bang for the buck, but if you're seeking an all-day hike, you'll have plenty of options in areas such as Wild Basin and across Trail Ridge Road.
Here are some of the best Rocky Mountain National Park day hikes to do from Estes Park:
1. Glacier Gorge
This easy access destination is one of the most popular (and stunning) areas for day hiking in Rocky Mountain National Park. By linking up the trail systems in this region, you can make an amazing 3 to 4-mile hike, or fit in as many as 10 to 12 miles. Alpine lakes, waterfalls, views of the surrounding peaks await you in Glacier Gorge.
2. Chasm Lake
Chasm Lake offers willing adventurers the opportunity to do a longer hike (8-10 miles) and really give the lungs a workout. The lake itself sits below Longs Peak, Colorado's most famous summit.  Although you'll work for your views, the payoffs are huge. Turquoise blue waters reflect the craggy mountain ridgeline, and snow lingers along the base of the cliffs until late in the summer.
3. Longs Peak
Attempting to summit Longs Peak as a day hike is a serious adventure for those up to the task. Because of the difficulty of the climb, we only recommend this adventure for those who are decently fit — but it's certainly an adventure worth training for. As the name implies, your destination is the summit of Longs Peak (14,259′). The trail takes you through stunning mountain country for the entire journey. It's a long day of 12-14 hours and nearly 13 miles of hard hiking, with a few spicy sections of the trail (think narrow ledges and hand-over-hand scrambling). For hikers who want to spend a night beneath the stars and rocky pinnacles, we offer Longs Peak as a guided backpacking trip.
4. Mount Chiquita
Mount Chiquita is a 13er (which means the summit is at least 13,000 feet tall) with relatively straightforward access from Old Fall River Road. It's a fun hike with incredible views, and while it will give your lungs and legs a solid workout, it's less demanding than Longs Peak.
2. Go on a Ghost and History Tour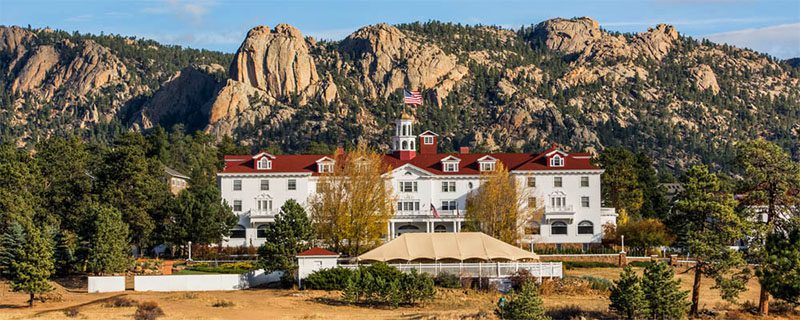 You may recognize this image as a key setting in the film, The Shining. The Stanley Hotel was the inspiration for the Overlook Hotel in the classic Stephen King novel. Today, legend has it that the hotel has a haunted 4th floor and secret passageways for servants. This 100+-year-old hotel, one of the Historic Hotels of America, holds 60-minute Ghost and History Tours during both day and nighttime (if you want a little extra spook). Check out their website to book tours and see any upcoming events — they often host live and magic shows.
3. Try Your Hand at Fly-fishing

Fly fishing is a long-standing Colorado pastime. Hire a local outfitter in town and learn something new or refine your existing skills. On either a half or full-day excursion, you'll wade in clear waters among beautiful scenery, picnic creek-side, and hopefully, catch that trophy trout.
You can fly fish on your own or with a fishing guide. Either way, you'll need a fishing license. Most guide companies include it in the package, but if you're flying solo, you'll need to purchase one. We strongly recommend going with Estes Angler for your guided fly fishing trip.
4. Check out Baldpate Inn (Now the Seven Keys Lodge)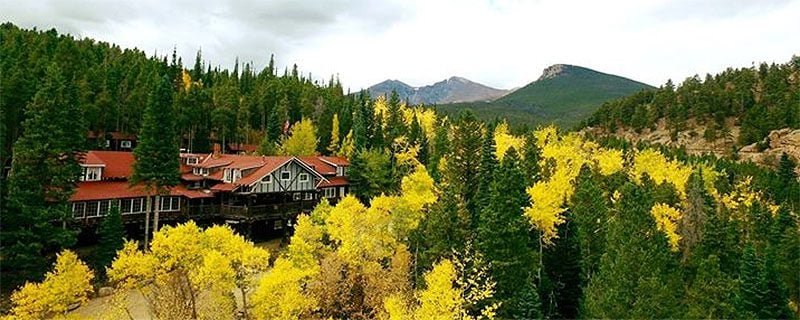 Get a taste of Estes Park's history by visiting what was formerly the Baldpate Inn, a homestead site established in 1911. Now called the Seven Keys Lodge, the Powell family has purchased the property with the intention of restoring it to its former glory by the summer of 2021. Over the years, it has transformed into an inn and the site for the world's largest key collection. This collection houses over 20,000 keys, such as Mozart's wine cellar, Frankenstein's castle, and a key from the Pentagon. Enjoy signed photographs of US presidents and other famous people as you explore this unique place.
5. Go Horseback Riding
Give your feet a rest and take in the Rocky Mountains on horseback. Many trails in Rocky Mountain National Park and the surrounding mountains are open to horseback riding with the requisite permit. Don't have a horse? No problem! Several outfitters provide trail rides of varying lengths at locations around Estes Park and Grand Lake (Rocky Mountain National Park's western entrance). We recommend Estes Park Outfitters.
6. Enjoy Good Eats
In Estes Park, you'll find fantastic dining options. This major travel destination is also a popular day-trip destination for folks living in the Front Range cities of Denver, Colorado Springs, and Fort Collins. Do they all come for the food? Probably! The following are some tried and true spots to enjoy a good meal:
Breakfast: The Egg of Estes will become your must-stop location once you've eaten there once. This small-town favorite is loved by both locals and tourists for its responsibly-sourced ingredients and home-style cooking. If you're looking for more of a grab-and-go meal, you can't go wrong with a breakfast burrito from Coffee on the Rocks.
Lunch: Peppers Mexican Grill, an informal Mexican food joint, is a great option for a quick lunch (try the fish tacos!). Or, if you're in the mood for some authentic pizza (which is hard to find out West), check out Antonio's Real New York Pizza.
Dinner: Smokin' Dave's BBQ & Brew is a great place to grab a beer and a meal after a long hike. Or, head to the charming Rock Inn Mountain Tavern to enjoy live music with your dinner. They even have brunch on Sundays.