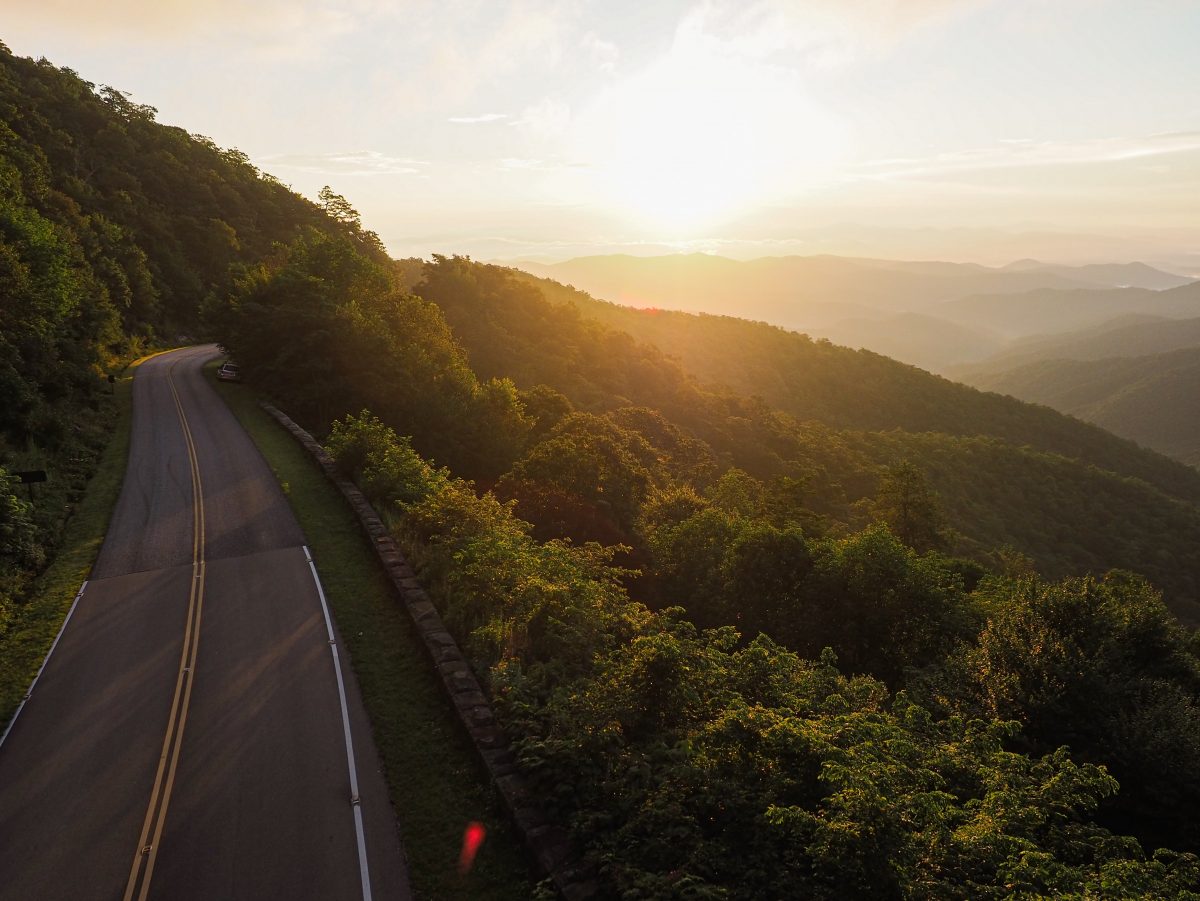 Local's Guide to Asheville, NC
Embarking upon an
Appalachian Adventure
with us? If you're visiting the
Smokies
and surrounding areas, your trip begins and ends in the bustling mountain town of Asheville, NC. Or, maybe you're just taking a weekend trip and want some insight on Asheville things to do. Either way, let us introduce you.
a town of History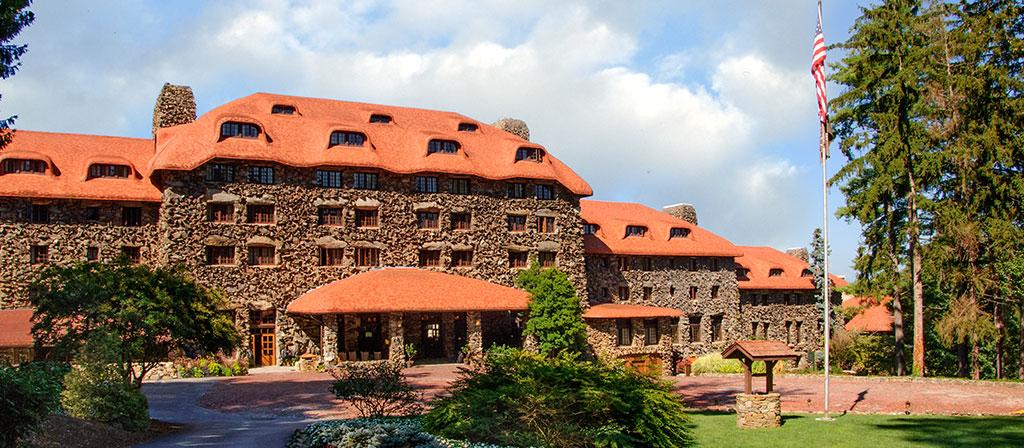 With its roots in wellness and tourism, Asheville came to prominence in the early 1800s thanks to the purported healing powers of its clean mountain air, mild climate, and outdoor lifestyle. Tuberculosis patients and their families flocked into town seeking relief from debilitating symptoms, fell in love with the area, and stayed to make it their home. Some of these families brought great wealth with them and played a large role in shaping the culture and vibe of this up-and-coming town. (Think George Vanderbilt of Biltmore Estate fame and Edwin Grove who created the Grove Park Inn and the Grove Arcade downtown.)
When the railroad came through in 1880, it brought with it new goods and services but, perhaps more importantly, it also brought tourists escaping the mosquitoes and humidity of the South and harsh winters of the North. Boarding houses originally catering to tuberculosis patients became quaint B&Bs. The downtown area sprang to life, and hotels were constructed to satisfy lavish tastes. Artisans from out of town were hired for grand projects like the Biltmore Estate. Eventually, they stayed, and a dazzling art scene emerged.
This boom saw its peak in the 1920s. Then, the Great Depression hit. Families lost their homes, fortunes crumbled, and the city was suffocated by overwhelming debt. Unlike many others across the US, the City of Asheville decided not to file for bankruptcy. They would instead work for the next 50 years to pay off their debt, and, while construction and development virtually ceased, history was preserved.
You can witness this fascinating history of wellness, tourism, and culture in the wide porches of the historic Montford neighborhood, the architectural variety present in our eclectic downtown, and the up and coming River Arts District.
things to do in Asheville, nc
So…have a day or two to explore before your trek with Wildland begins? Here's where to start:
historic Asheville tours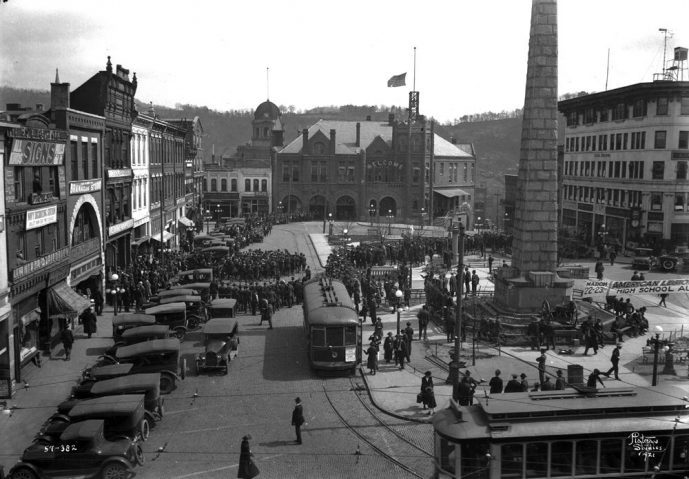 Our favorite way to become acquainted? Glad you asked. Consider:
Get outside

If you're going on a day hike or multi-day excursion with us, you might already be taking care of your trekking needs, but don't fret. Western North Carolina is full of other outdoor activities to round out your time. Here are some of our favorites.
Brews and Views Lodge-based Hiking Tour
BREWS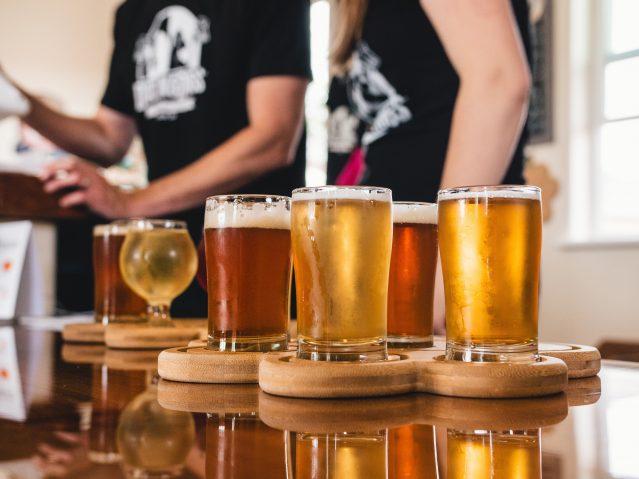 You may already know Asheville as an amazing beer destination. NPR describes Asheville as the "Napa Valley of Beer," and it has been noted on "Top #" lists by CNN, USA Today, and Conde Nast Traveler.
Whatever your interests in beer, Asheville has an option for you. Observe the locals in their natural habitat at Twin Leaf and Burial or jump into the vacationer crowd at Wicked Weed or LAB.
Our recommendation? Explore and taste as many varieties of beer as possible by taking an educational brewery tour with a certified Cicerone! Or, hop on our Brews and Views four-day tour where we mix the best of both worlds with brewery-hopping and hiking.
Big players such as New Belgium and Sierra Nevada round out the scene with grand facilities and top-notch tours, tastings, and eateries.
At last count, over 100 local brews were flowing. Why don't you sit a spell and have a sip!
FOOD
The foodie culture here has attracted chefs from all over the world and the Farm-To-Table movement is in full swing. Have a craving? We're sure you'll find satisfaction here!
With fertile mountain soil surrounding us on all sides, locally-sourced ingredients and organic options are nearly limitless. We could spend hours trying to tell you where to go. Instead, consider a walking food tour that includes tastings at more than six of Asheville's best restaurants with a local who will share some history along the way.
If you want to get out of the city, Asheville Farm to Table Tours takes you out to meet the farmers and stroll the grounds where the food you're eating was grown. Talk about fresh!
For dessert, stop by French Broad Chocolate Lounge or The Hop ice cream shop.
Is your mouth watering yet?!
Art
Remember those artists we talked about earlier who came to craft grand estates and ended up staying? Well, they've created quite a community since those days and have truly been woven into the fabric of Asheville's culture. Where to find them? The River Arts District (RAD) along the French Broad River is the place to be. An old industrial district, RAD is now full of working studios for potters, glass blowers, and mixed media artists from all over the world. You can visit artists working in their studios and grab a bite or enjoy a brew along the way.
According to the city of Asheville, "More than 200 artists work in paint, pencil, pottery, metal, fiber, glass, wax, paper and more. As unique and individual as their art, so too are their schedules. There are no official "Open Hours" for the River Arts District, but at any given time throughout the year, you will find a plethora of open studios and galleries. If you are coming to see someone in particular, your best bet is to check in with them before your visit. Do it here, online via our search feature, or check the Studio Guide."
If a connection to the arts inspires you, consider a workshop, live demonstration, and meet the artists. Check the RAD map and plan your route.
Whew! Well, there you have it, a light sampling of what Asheville has to offer. Have you been to town? What are some of your favorites? Let us know on social media!