Holiday Gift Guide: The Best Outdoor Gear for Hikers and Backpackers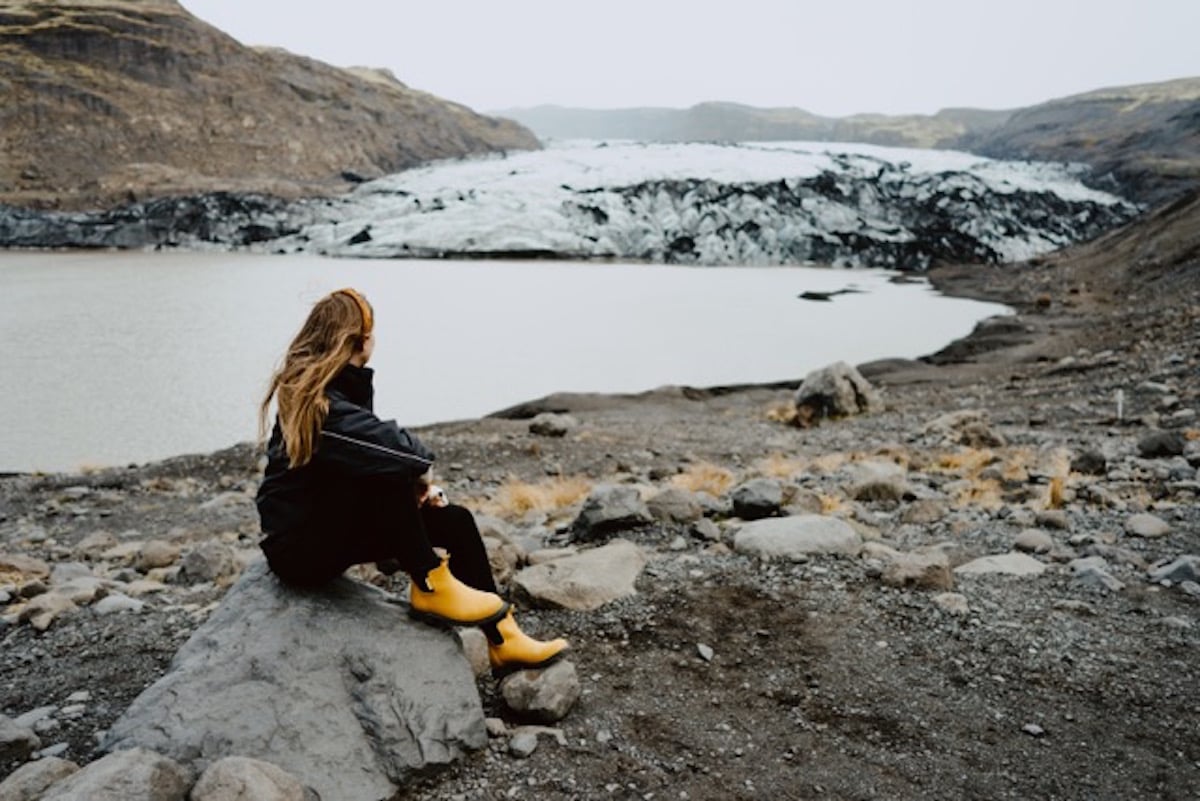 Right now (and all the time), the outdoors is a pretty good place to be. Whether you're getting on local trails or visiting state and national parks, you'll have fresh air and room to roam. As hikers and backpackers, you'll want to be prepared for anything that comes your way. That's why we've compiled an outdoor gear gift guide for the best ideas for hikers and backpackers this holiday season.
Whether you want to focus on eco-friendly products, gear up for your next adventure, or buy your friend a gift that will make camp life just that much more fun, we've got your covered. Use this list as inspiration for your holiday shopping, or send it to your family so they can see what you really want.
For this list, we've featured products created by small businesses and sold by independent retailers. This way, you can shop guilt-free knowing that you're supporting some fantastic humans.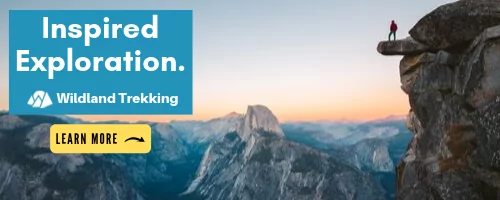 stay warm & dry in the backcountry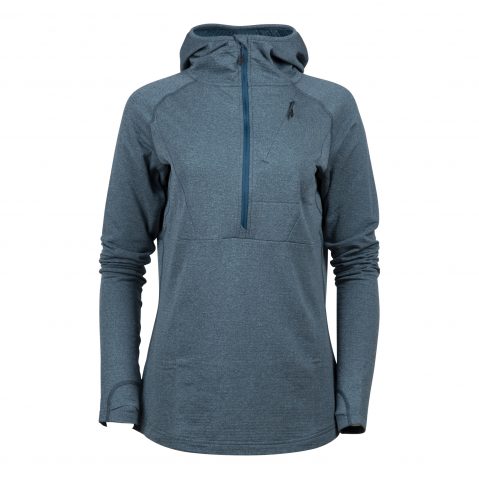 This all-star mid-layer offers durability, breathability, warmth, odor resistance, and moisture-wicking—everything you need for a week in the backcountry. It's made out of super comfy Polartec® Power Wool™, a blend of merino wool, polyester, and spandex. This layer is lightweight and highly packable, so you won't sacrifice any valuable space in your backpacking pack. And this thing is cute: while this layer has the performance you need for outdoor use, we also love wearing it around town because of its sleek, fitted design. It also comes in a men's version! Ridge Merino is a family-owned company based in Mammoth Lakes, California, and they donate 1% of annual sales to environmental non-profits through 1% for the Planet.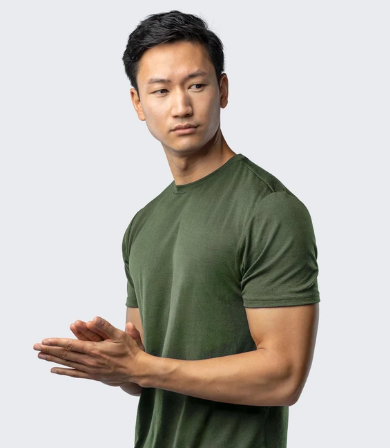 Unbound Merino's men's clothing has gained a strong following because of its technical performance and sleek design. These products are made from sweat-wicking, wrinkle-resistant, anti-bacterial Merino wool that stays clean and fresh no matter how many times they're worn. They are the perfect gift for the adventure-seeking, outdoor-loving person in your life this holiday season. While they only have men's products right now, their women's line is coming soon!
Whether you're looking for a base-layer for your next backpacking trip or you want crew neck t-shirt to wear around the house, this tee will not disappoint.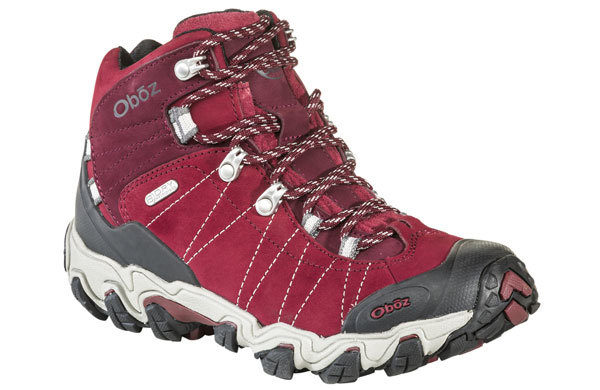 It's no surprise that we love this boot; we endorse it because we believe it is just that great. This mid-height boot is perfect for long backpacking trips and rugged day hikes. Is there a creek crossing on your itinerary? No problem. Hitting the trail in the PNW in February? We promise your feet will stay nice and dry. These boots have enough grip to tackle tough terrain, and they're comfortable right out of the box (although we recommend breaking them in with some day hikes before your backpacking trip!) They come in men's and women's styles so that you and your hiking partner will be ready for anything.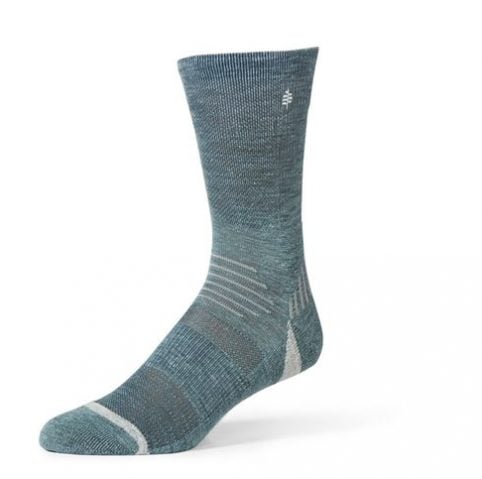 Recently, Royal Robbins launched a new collection of unisex hemp-based socks, and you should know about it. This collection is eco-friendly: each sock is made of natural fibers paired with recycled polyester (perfect for your non-wool wearing friends and family.) They are naturally odor-resistant and incredibly soft. Mesh ventilation keeps your feet cool in your hiking boots, while Achilles and arch cushioning add comfort for long backpacking days. And, for every pair purchased, Royal Robbins donates 1% of sales to the Adventure Travel Conservation Fund (ATCF). These donations fund conservation projects that protect cultural and natural resources, and help the local economies dependent on tourism.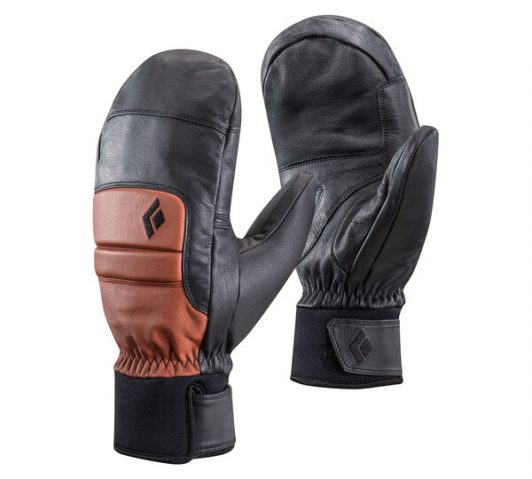 We've found our new favorite winter mitts, and they're worth every penny. Their slim profile allows for dexterity that you would only expect from gloves. Perfect for long ski days at the resort or in the backcountry, these mittens keep your fingers toasty in the smooth fleece lining even when the conditions are brutal. And they would work equally well when you're shoveling snow or taking a winter hike. I've even thrown them on walking around the house because they're just so comfy. (Let's be real: I'm dreaming about putting them on right now.)
They come in both men's and women's versions, and if you use their size guide, you'll find the perfect fit for your hand.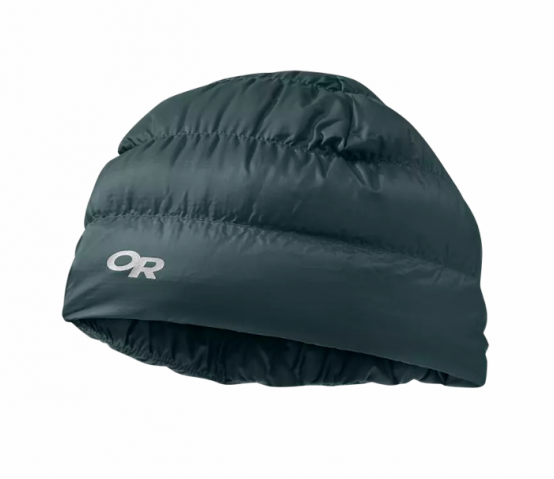 Do you want to guarantee that your ears will stay warm during your winter Grand Canyon trip? This down beanie from Outdoor Research offers the most warmth for the least possible weight. You can stuff this beanie into the smallest crevices of your pack without having to worry about it wrinkling. Stuffed with 650 fill power goose down, this hat ensures that you won't lose heat through your head on your cold-weather adventure. Wildland guide Myriam Bishop knows how hard it can be to prepare for a winter backpacking trip, so she recommends this hat for anyone looking to get out in the wilderness this season. "They size small, so most people should buy a L/XL", she advises.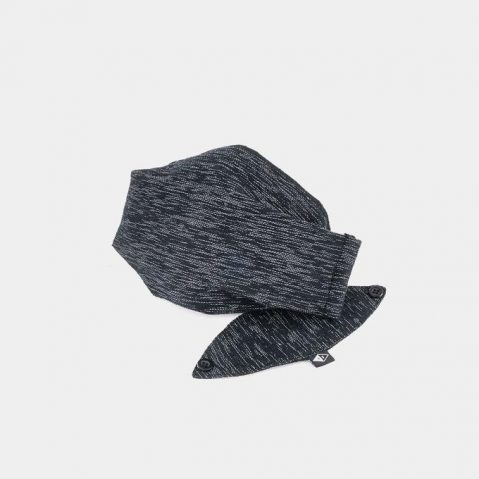 The Magic Loom Mask is the perfect stocking stuffer that will keep runners and hikers safe while working out in the early morning or late evening. The reflective fibers glow to provide visibility in the dark for up to 50 feet. These woven masks are hand-made by local artisans in Oaxaca, Mexico.
Someone Somewhere is a socially-conscious fashion and lifestyle brand that was founded in Mexico in 2016 and recently launched in the US in August. They combine traditional, artisanal skills with modern trends to create beautiful products. The brand has helped to lift local Latin American artisans out of poverty by creating jobs that pay fair wages. The monthly income for these artisans has increased by over 300%. For each mask you purchase, Someone Somewhere donates another one to members of the Oaxaca community.
Gear up for the trail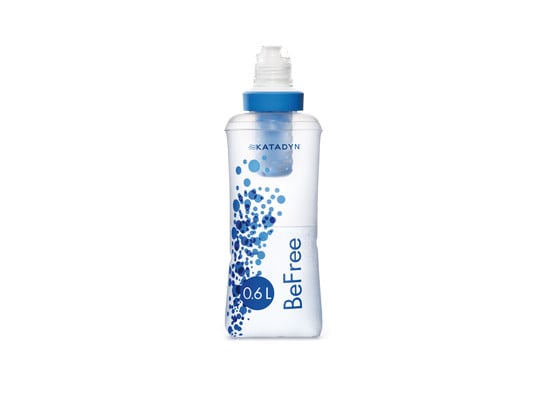 Although Wildland takes care of all water filtration on our backpacking and hiking trips, it's important to be prepared on your personal day hikes. The BeFree Water Bottle makes collecting and filtering water incredibly simple: just fill up in any water source along the trail and then squeeze to watch drinkable water flow through the filter. No more sitting at the river with your pump; this filter churns out two liters of water a minute. When you're not using it, it collapses down to fit easily in your pack. The 0.6L (20 oz) bottle is the perfect size to bring with you on your run or day hike.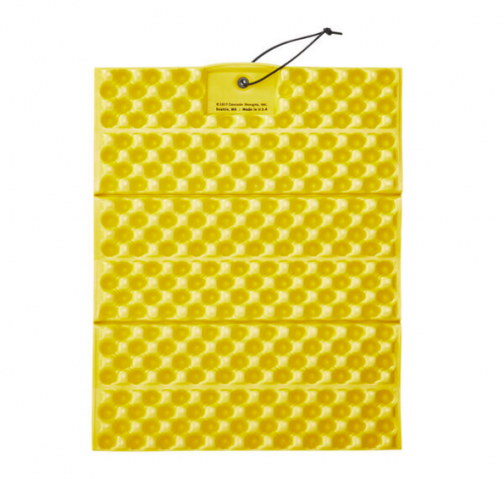 If you've been on a Wildland backpacking trip, you've probably watched as your guide whipped out a flat silver and yellow cushion and sat on it to make dinner. After five days in the backcountry, any sign of comfort evokes jealousy. The Thermarest Z-Seat is the solution: weighing in at only 2 oz, why wouldn't you bring this with you into the backcountry? This closed-cell foam seat is versatile and nearly indestructible. It will take a beating as you throw your pack down at camp after a long hike, and it will even stand up to hungry marmots (but you won't want to test that out: we recommend keeping it in the tent with you at night.)

If you plan to hike tough terrain or backpack long distances, trekking poles are a crucial part of your gear set-up. While Wildland provides trekking poles on every hiking and backpacking trip, it's helpful to have a pair of your own for personal trips and training hikes (especially if you plan on hiking steep or rocky trails!) These Leki Makalu trekking poles are the perfect mix of affordability and luxury. Their COR-TEC Aergon grips feel comfortable in your hands, and the hollow core construction keeps them lightweight and maneuverable. Trust us, once you've used these trekking poles, it's hard to go without them.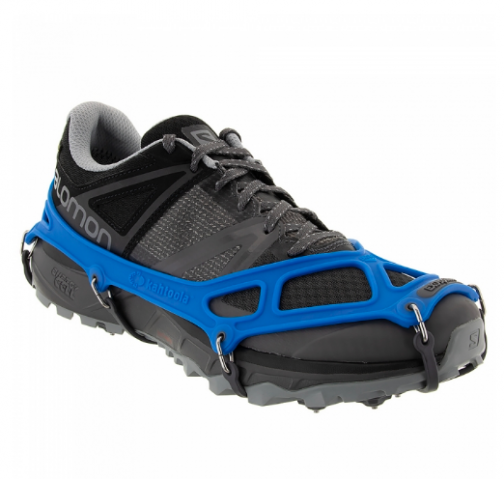 Give the gift of year-round hiking to your friends and loved ones. Microspikes keep you going all winter long without worry about icy trail conditions. Strap these traction devices onto your hiking or running shoes, and your comfort zone will soar. The Kahtoola EXOspikes provide enough grip so that you'll be able to hike and run any packed down or icy trail, but they're subtle enough that you won't have to remove them when you hit that patch of dirt.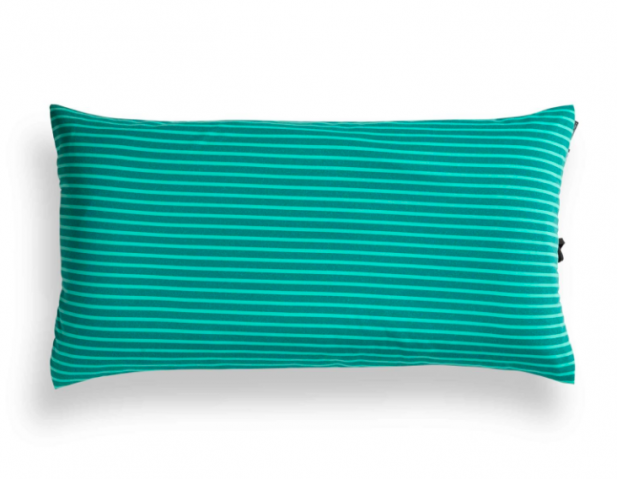 There's nothing that says "I love you" more than finding the perfect backpacking pillow for your partner. And the Nemo Fillo Luxury backpacking pillow is just that. With a super plush exterior and lightweight interior, this camp pillow gives you the perfect night's sleep for under 3 oz. It packs down smaller than a tennis ball, and is quick to inflate when you get to camp. The pillow cover is even machine-washable.
Some backpacking pillows are crinkly and uncomfortable, sending out sounds of crumpled paper every time you move your head. But sleeping in a tent doesn't have to be miserable. Not only is this pillow silent, it's also almost as comfortable as your pillow at home.
take traveling to the next level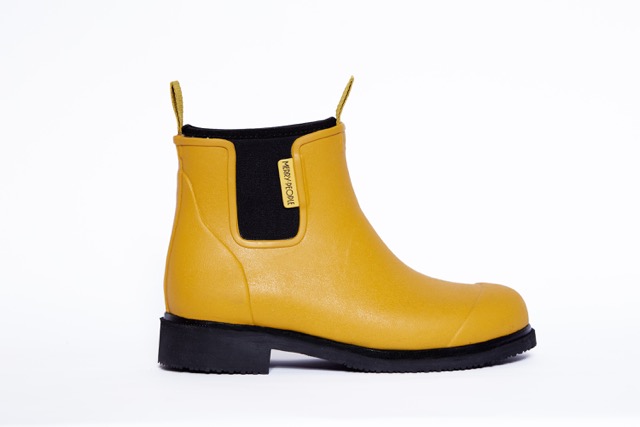 These charming boots are a game-changer for camping and traveling.  They feature a slip-on style, so you'll find it easy to get out of your tent in the morning. Plus, they're simple to slip off for airport security.  You'll transition seamlessly to everyday life in these boots—walking the dog, gardening, and running errands. They're perfect for our basecamp or inn-based trips, especially in wet environments, like Washington or Iceland. And have we mentioned they come in the best array of colors?
Merry People is a female-founded brand based in Australia. However, for US customers, they ship products directly from LA (so you won't worry about getting these babies in time for the holidays.)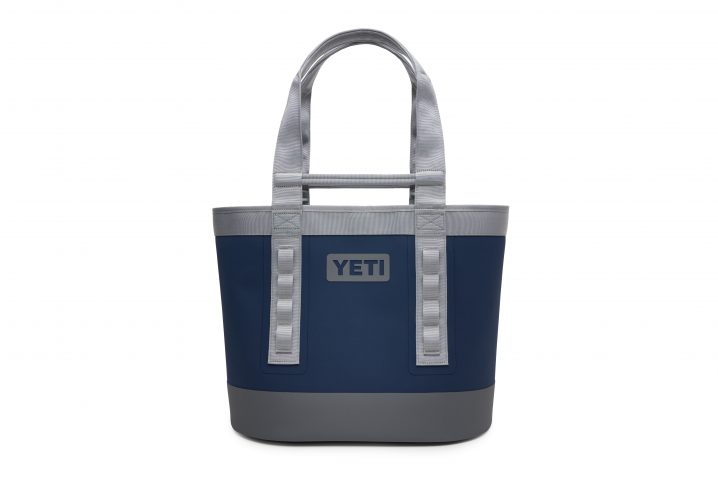 Yeti is known for their top-of-the-line coolers, but they also make other travel staples like the Camino Carryall. This is the ultimate tote bag for traveling: durable, waterproof, and easy to clean. From fishing gear, to beach essentials, to your climbing set-up, this bag will hold and protect it all, even in the muddiest environments.
Yeti makes fantastic, long-lasting products, so whether you're in the market for a staple gift like the Carryall, or a stocking stuffer like the Rambler Tumbler, they've got you covered.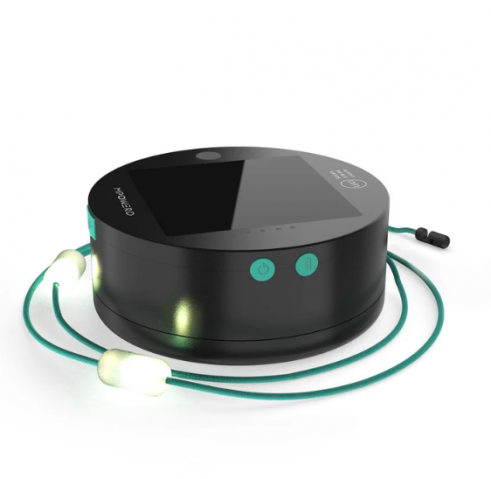 Light up your camp with the Luci Solar String Lights. This 18-foot cord clocks in at 100 lumens, providing enough sun to illuminate your entire tent or camp kitchen. It lasts up to 15 hours on a single charge, and you have the option to recharge via solar power or a quick-charge USB. These lights are perfect at home, too: string them up for a backyard barbeque or cozy night in for some added flair. They come in both white and multicolor so you can determine your atmosphere. What sets these string lights apart from other similar products is their portability; they coil neatly into their holder so you can take them on the go.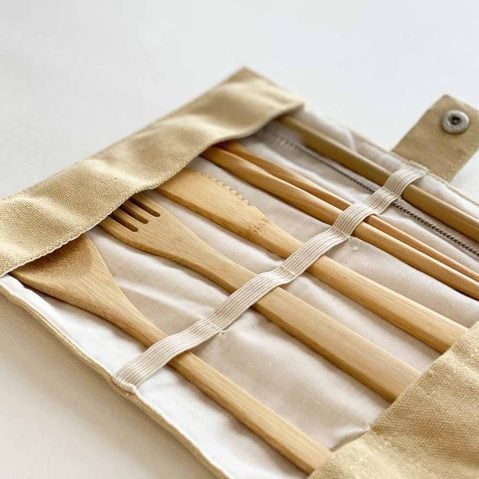 The Sister Collective is making it easy to live sustainably, and their products make wonderful stocking stuffers for any eco-conscious traveler. Their portable bamboo utensil set has everything you need day-to-day and while you're traveling—fork, knife, spoon, chopsticks, bamboo straw, and even a cleaning brush. The canvas rolls up and snaps closed so you can throw this set in your bag and say no to plastic cutlery.
They also sell a line of reusable snack bags to help you cut down on your plastic consumption even more. Not only are you helping out the planet, but you're making your life easier, too. These convenient baggies are durable, leakproof, and freezer-safe.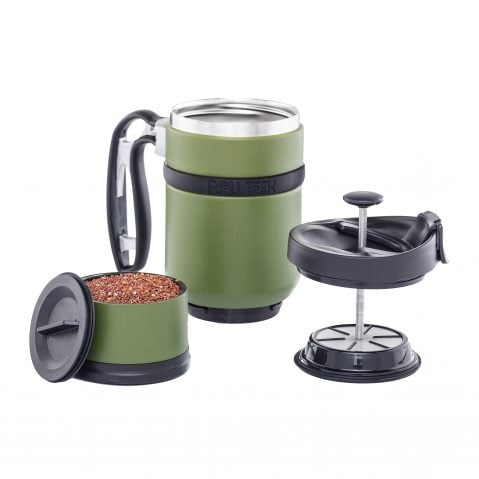 This 16-fluid-ounce French press travel mug makes life easy: with built-in storage for extra grounds, you can take your favorite freshly-ground coffee on the go. It features a spill-proof lid (perfect for the trail!) and Planetary Design's unique Bru-Stop press, which stops coffee grounds from brewing further when fully pressed down. The newest model has a layer of vacuum insulation so your coffee will still be hot at mile five.
This design is ideal for any coffee enthusiast; your favorite gourmet roast will never become overly-extracted and bitter again.
fuel your adventure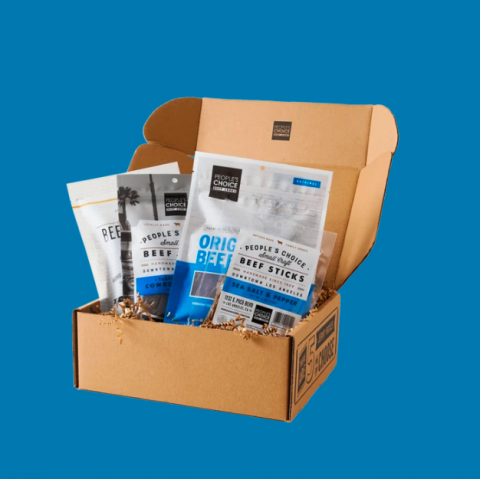 If I know anything from my days of guiding, it's that there are a lot of beef jerky fanatics out there. And for good reason: beef jerky is a high protein, convenient, shelf-stable food to bring along any camping adventure. So why not take it to the next level?
People's Choice, a four-generation family business, creates delicious, small-batch, artisanal jerky. Their jerky is so good that they even have a rewards program for their most dedicated customers. This Simple & Savory Jerky gift box is sure to be a crowd-pleaser, but they also have spicy or sweet box options for adventurous snackers.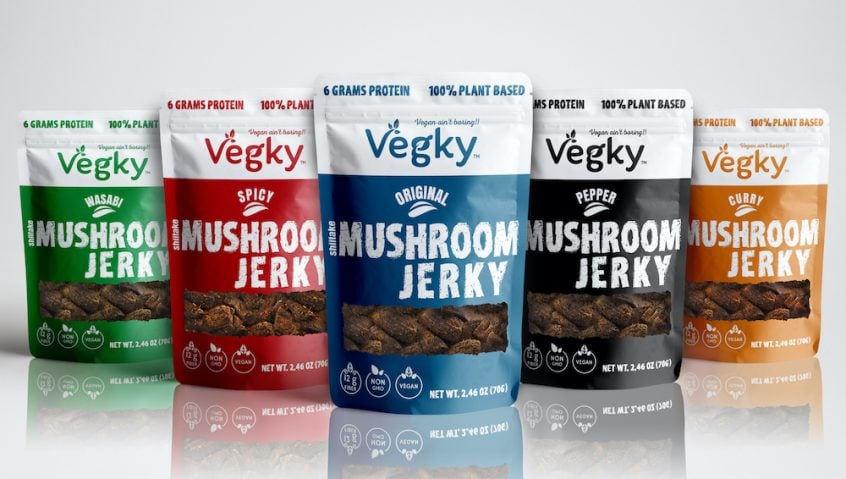 Plant-based eaters can rejoice at the fact that they don't have to give up jerky. Vegky has absolutely nailed down the texture to create a plant-based jerky product you could feed to your meat-eating friends. And even better, it tastes amazing. Vegky Mushroom Jerky is the perfect snack for hikers and backpackers: it's made from the stem of shitake mushrooms so it has a meaty texture and is high in fiber. It's 100% plant-based and minimally-processed, making it a great gift for the vegan or vegetarian on your gift list.
This gift basket includes 5 packages, one of each flavor: original, spicy, pepper, curry, and wasabi.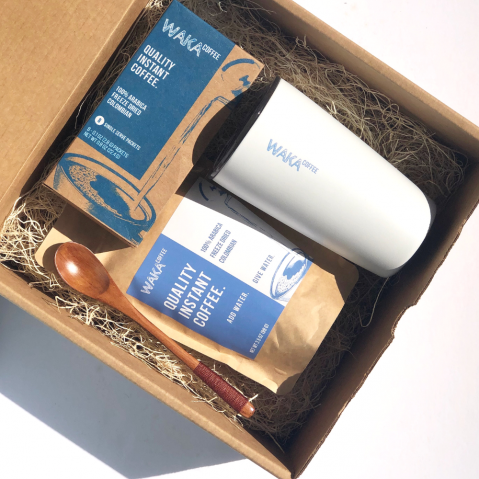 Coffee is another staple on our backpacking trips. If you forget the grounds, and you might have a ruined trek on your hands (it's a lot of pressure.) In fact, our guests love coffee so much that many choose to bring their own. That's where Waka Instant Coffee comes in: 100% high-quality Arabica beans, but freeze-dried for adventure. This gift set comes with a 35-serving bag of instant coffee for home or the office, a box of single-serve to-go pouches for when you're on the trail, a vacuum insulated travel mug, and a vintage style coffee spoon. Or, grab the camping coffee set that comes with a collapsible mug and four boxes of single-serve coffee.
Waka Coffee is dedicated to giving back. They donate 4% of profits to charity:water to bring clean drinking water to communities around the world.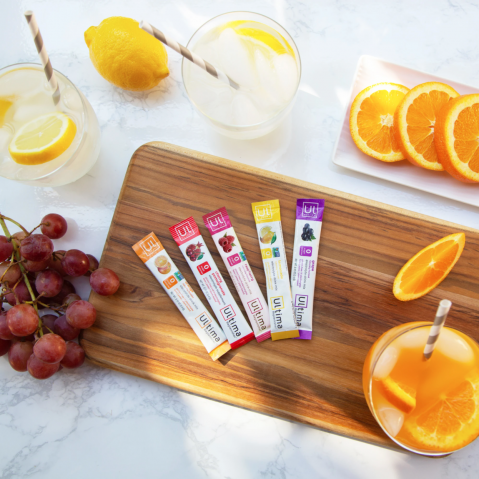 When you're on the trail, you're working hard. Sweat drips down your forehead and your mouth gets dry. It's easy to get dehydrated: your body requires a lot more water than in normal life. Prevent cramping and help your body recover by giving it a boost of electrolytes with the Ultima Replenisher Hydration Powder. It's all the electrolytes you need without the added sugar of products like Gatorade. These products have no sugar, calories, or carbs, and come in fun flavors like raspberry and cherry pomegranate. Plus, they are vegan, gluten-free, paleo-friendly, peanut-free, soy-free, and keto-friendly. So to sum it up, you can gift these to pretty much anyone on your holiday gift list.
bring the outdoors indoors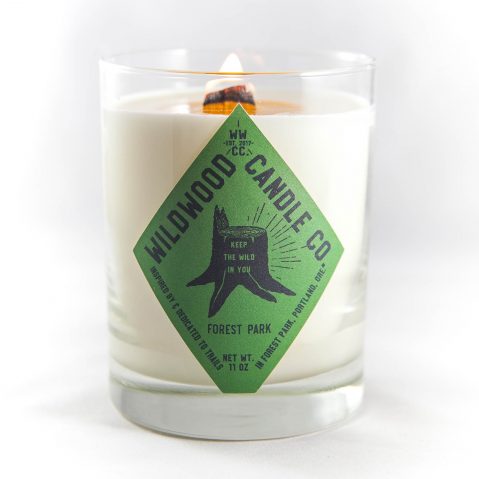 Wildwood Candle Company wants to bring the outdoors to you this holiday season. Kylie Antolini, the company founder and an avid trail runner, has thoughtfully developed each of Wildwood Candle Co.'s nine scents. With scents such as Birch, Rose Garden, and Maple, each one represents a various sight or attraction that surrounds Portland, Oregon's 30-mile Wildwood Trail. Specific trail details and GPS coordinates are even listed under each scent description so the adventurous can go find and experience that trail in person someday!
Wildwood candles are handmade in Portland using all ethically USA-sourced vegan materials, including 100% natural soy wax, fragrance and essential oils, and ultra-sustainable wooden wicks. Wildwood Candle Co donates 5% of profits to the Forest Park Conservancy to help maintain the ecological health and soft surface trails of this beloved park for years to come.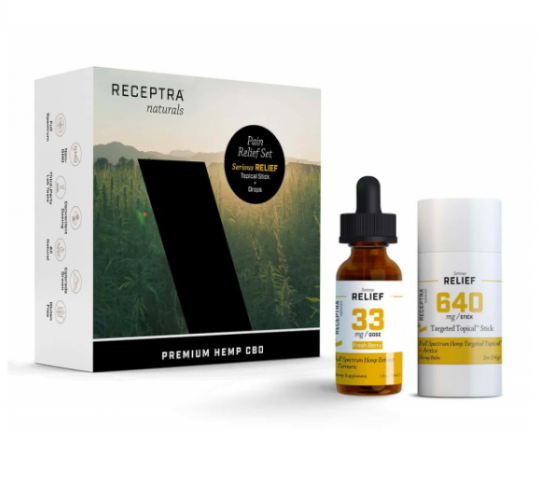 Combat the aches and pains of backpacking with the Receptra Pain Relief CBD Set. This makes a great gift for anyone living an active lifestyle or dealing with joint or muscle discomfort. CBD is beneficial for hikers and adventures spending long days traveling rough terrain, as this impact can wear on knees, hips, and ankles. These products are lightweight: bring them along on your backpacking trip to aid in recovery once you get to camp.
Receptra works hard to create high-quality products that will make a difference in your life. Their Targeted Topical contains arnica and camphor for better absorption, while their Serious Relief Tincture has added benefits of turmeric and omega 3 and 6 fatty acids. This Colorado-based company has its own farm where they plant, grow, and harvest the hemp, along with an in-house chemist who formulates these special products.
give the gift of adventure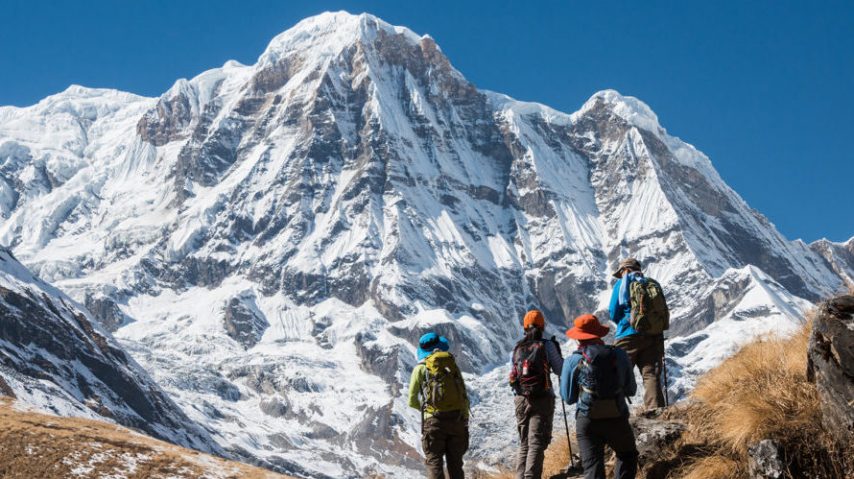 We've covered a lot of great products in this outdoor gear gift guide, but there's nothing better than the gift of adventure. Treat your loved ones to a Wildland Trekking gift card so that they can book a trip when the time is right! With over 25 destinations worldwide, Wildland Trekking provides bucket-list adventures for any type of adventure. Whether you want a join in on a strenuous backpacking trip, a laid-back inn-based tour, or a week-long basecamp excursion, we've got options for you. Hike with us through slot canyons in Utah, across mountain passes in Peru, or along the rugged coastline of California. We can't wait to meet you!