Explore the Jackson Hole Area with Wildland Trekking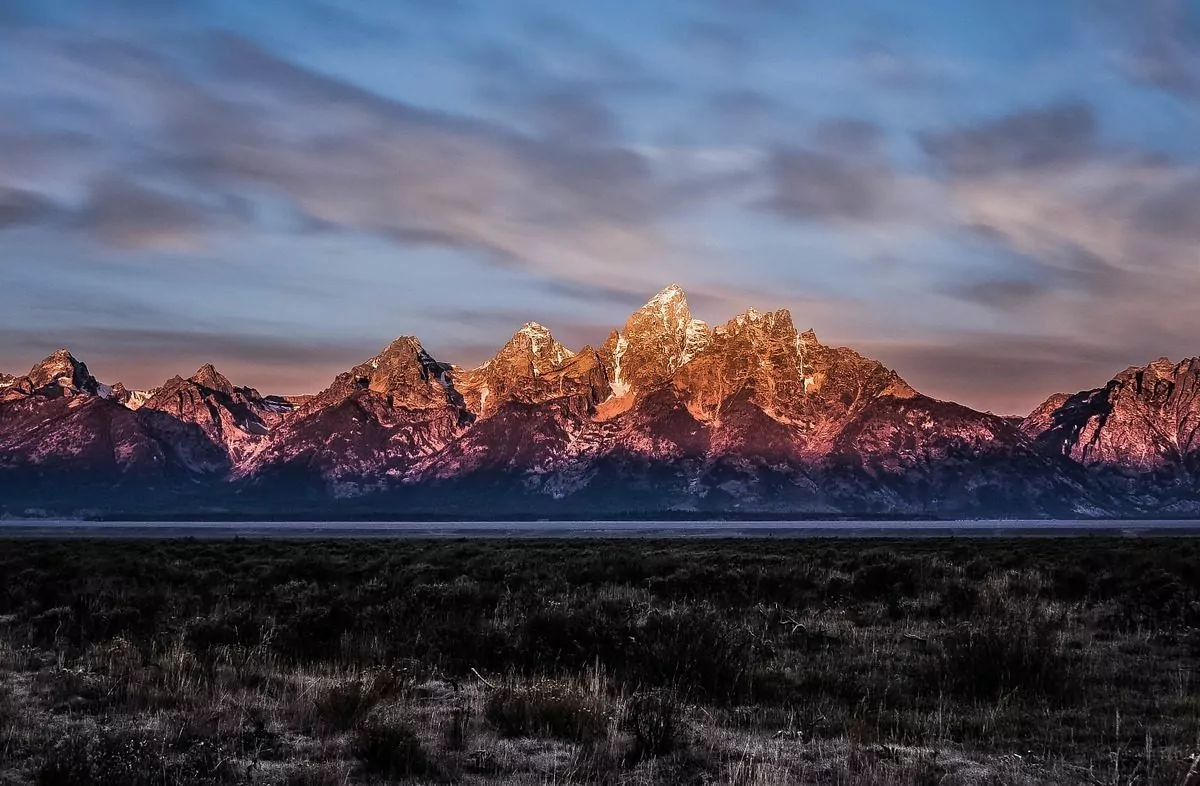 For those looking to escape into the rugged wilderness and experience the best wildlife and mountain landscapes that North America has to offer, look no further than the Cowboy State. The Northwest Corner of Wyoming, home to Jackson Hole and the Teton and Wind River Ranges, is as wild as they come. The 22 million-acre Greater Yellowstone Ecosystem is the largest intact temperate ecosystem on Earth. There is an abundance of wildlife and solitude awaiting you in this far north corner of the Rocky Mountain chain.
With so many ways and subregions to explore, your first visit to Northwest Wyoming can be intimidating. Start by picking a locale that speaks to you and go from there – we guarantee your first visit to the Jackson Hole area will not be your last!
Where to Explore
The Wind River Range
The Wind River Range, or Winds, is one of this country's best-kept mountain secrets. Slightly out of the way and impressively rugged, the Winds see far fewer visitors than the neighboring mountains around Jackson Hole.
This range runs for about 100 miles southeast to northwest and sits atop the Continental Divide. It is home to the highest peak in Wyoming, Gannett Peak at 13,802 feet, and 19 of the next 20 tallest mountains in the state.
The region is protected as a national forest and wilderness area, and makes up the southern bound of the Greater Yellowstone Ecosystem. If you are looking for massive granite peaks and cirques, colorful wildflowers, countless alpine lakes and streams, and, above all, solitude, head to the Winds.
The Tetons
The backyard Teton Range of Jackson, WY, is another sight to behold. While these mountains only run for 40 miles north to south, they sit on their fault line, making their relief incredibly impressive.
The Grand Teton is the highest peak in this range, summiting out at an impressive 13,775 feet above sea level and rising over 6,500 feet from the valley floor. The Tetons are an alpinist dreamscape, with miles of trail systems and countless routes up some of the country's most distinguished peaks.
Pair that with the wildflowers and wildlife that call these mountains home, and you will quickly discover that one visit simply isn't enough.
Jackson Hole
The valley nestled between the Teton Range to the west and Gros Ventre Mountains to the east is known as Jackson Hole. It has quickly become this country's premier mountain destination. With the bustling little town of Jackson, WY serving as its hub, Jackson Hole provides everything that any nature lover could want.
Jackson Hole is smack dab in the middle of the Greater Yellowstone Ecosystem and is thus the top wildlife viewing destination on our list. With easy access to the Tetons, Wyoming Range, and Gros Ventre Mountains, Jackson Hole is the perfect catchall destination for those looking to experience a little bit of everything.
Deeper Dive: When to Visit

when to go

The Jackson Hole area is one of those unique destinations where visiting any time of year is entirely worthwhile.

There are fun and thrilling activities in both summer and winter, and wildlife is abundant year-round. For many, the mountains are more accessible in the summer as winter alpine travel in the mountains requires peak physical fitness, the right equipment, and a strong understanding of winter weather and snow conditions.

Our Wildland Trekking adventures focus on those easy to navigate times of the year. Doing so allows us to maximize time outdoors in beautiful weather, explore high mountain trails, dip our feet in frigid alpine lakes, and enjoy mountain flora in full bloom.

Winter in Northwest Wyoming is cold, quiet, demanding … and certainly worth a visit. However, consider planning your first Jackson Hole adventure during a more inviting time of year.

Peak Season

Without question, summer is the busiest time of year around Jackson Hole with peak season running from May through August.

Visitors can expect high temperatures during the summer months to reach the low 80s Fahrenheit in July and August while tapering off to the 60s-70s in May, June, and September. Summer is the busiest time of year, and as such, visitors can expect to pay higher accommodation rates around town.

While generally an arid environment, it is not uncommon to experience afternoon thundershowers in the summertime.

Shoulder Season

Shoulder season, the period between the busy summer and winter months, can be an excellent time to visit. For many locals, the months of April and September are their favorites.

Temperatures are a bit cooler with fewer crowds. Additionally, you can witness the turn of spring with the blooming of the first wildflowers and tree buds or the start of fall as leaves begin to change.

Wildlife is very active during these months as they recover from, or prepare for, another demanding winter. While less predictable in terms of weather – both spring and fall can be rainy and muddy. If your timing is right, the shoulder season in Jackson Hole holds a special kind of magic.

A Note on Wildfires

While unpredictable, the Northern Rocky Mountains are prone to wildfires. These are a natural part of the environment and play a significant role in ecosystem health. However, from a traveling standpoint, they can sometimes make things a bit more challenging.

Beyond the imminent threat to life due to wildfire, hiking through lousy air quality because of smoke is challenging, and views can sometimes be obscured if a fire is burning nearby.

While each season is different, generally, the highest risk for wildfire around the Jackson Hole area in July and August when the climate is the most arid, lightning storms are most frequent, and fuel becomes dry. It is challenging to plan for wildfires, but our team will always monitor conditions leading up to your trip.

Wildflowers & Wildlife

Wildflower viewing is excellent from May through September, with peak bloom usually falling somewhere right in the middle. There are typically only 60 or so consecutive days without frost, meaning the growing season is short but sweet. Different species of wildflowers can change with the weeks, creating an ever-evolving color palette on an already inspiring landscape.

Wildlife in the Winds, Tetons, and Jackson Hole is also a significant draw to the region. Some argue that winter is best for wildlife – as they can be easier to spot against a white snowy backdrop – while others appreciate that almost all animals are awake and active in the summer months.

Spring and Autumn can be especially rewarding as a wildlife enthusiast. You can bear witness to creatures emerging from winter, rearing their young, or actively scrambling to prepare for the cold, snowy months ahead. No matter the time of year, you will almost always enjoy some type of incredible wildlife encounter.

Trip Dates

To see our trip schedule, please visit the Trip Dates page and select which month you would like to visit. Once you've selected the month, just scroll down to the 'Montana & Wyoming' section and click on the specific region you want to visit.

Please note, if the region you're interested in isn't listed, it means we don't have any trips scheduled for that month.

Once you've picked out a trip, it's very important to monitor the weather as that trip date approaches. Check the forecast for Jackson, WY – your trip's starting point – as well as the specific region you're visiting to make sure you're as prepared as possible.
Trip Styles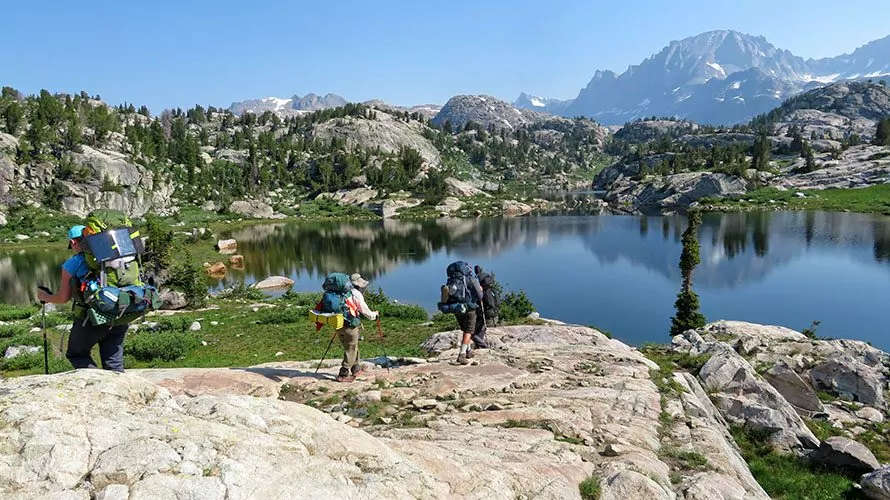 Of the two trip styles offered, our backpacking trips in the Winds, Tetons, and Jackson Hole are the more physically demanding. Backpacking trips vary in terms of distance covered, days out, and physical demand. For every trip, we carry all we need for the entire adventure in our packs. Your guide will lead you through awe-inspiring alpine terrain by foot, setting up camp at the end of each day spent hiking through wildflower meadows or over mountain passes. Some of these adventures include summit pushes on nearby peaks.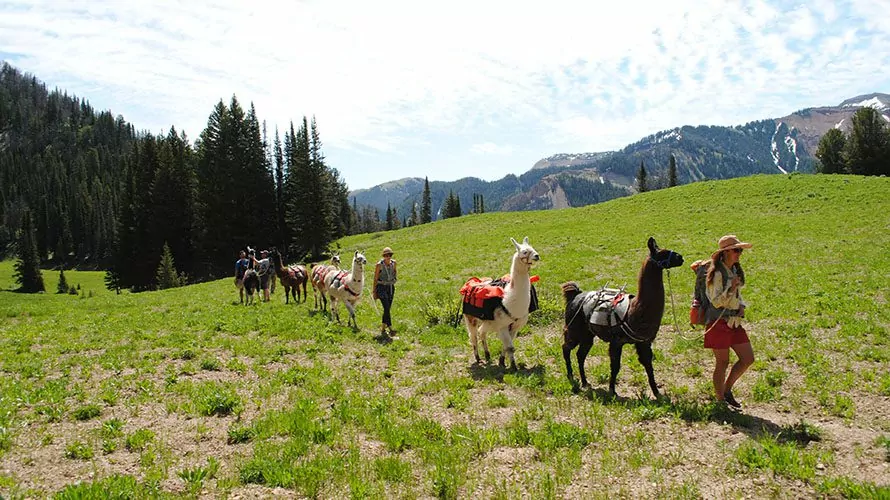 If carrying a heavy backpack doesn't sound desirable, but exploring the deep wilderness landscapes of the Jackson Hole area does, consider a llama trek. This style of trip is designed to get groups out into the mountains of Wyoming with the help of llama porters. Our four-legged friends will pack in all overnight gear (drinks, top of the line backcountry food, camping equipment, etc.), and you will only be responsible for a small pack with daily essentials (water, snacks, cameras, layers, etc.). Llama treks enable groups to explore even more of the Winds, Tetons, or Jackson Hole, travel lighter and quicker through the backcountry, and arrive at camp with a bit more energy than if porting their gear.
Deeper Dive: Our Top Trip and Hike Info

Wild Wyoming Llama Trek: Our #1 Recommended Trip

The Wild Wyoming Llama Trek is our #1 Recommended Trip. This five-day adventure puts you smack dab in the middle of the Wyoming Range – a remote and rarely visited mountain range just south of Jackson, WY.

If solitude is your goal, this is the trip for you. Our groups will often see more animals than people while out on the trail. For much of this adventure, you will be traveling off-trail – only adding to the remote and rugged nature of these already inspiring mountains – and visiting rarely used camping areas. Your llama companion will carry most of the weight, allowing you to focus on the landscape.

No matter which destination you choose, llama treks will make covering impressive distances in the backcountry manageable, albeit still challenging. With the help of pack animals, groups can explore more than on a regular backpacking trip. We can cover more ground, or travel more casually to soak up the surrounding landscape, without the added burden of 50+ pounds on our backs.

Whether you are just toeing into backcountry camping or are very experienced but tired of carrying heavy packs, llama trekking could be the perfect solution.

Learn more and book your Wild Wyoming Llama Trek today!

Solitude

All of our trips in the Winds, Tetons, and Jackson Hole are known for their high solitude level. Using our 5 point scale, no trip in Northwest Wyoming dips below a 3 with most qualifying as a 4 or 5.

A level 5 solitude rating equates to your group may be seeing a couple of other hikers throughout your entire trip. Level 4 is slightly more than that, and your expectation should be to cross paths with another group of hikers each day out. A level 3 solitude rating means you could potentially see other groups of hikers every few hours over the day.

No matter the rating, we always do our best to preserve the wilderness experience and seek out campsites and trails that enable us to spend most of our time uninterrupted in spectacular wilderness settings.

Conditioning

The physical requirements of our Jackson Hole Area adventures range from 2 to 5 on our 5 point difficulty scale. Many of our most demanding hikes are in the Winds, with less demanding options available in the Tetons and Jackson Hole. It should be noted that both classic backpacking trips and llama treks can have high difficulty ratings – backpacking trips mostly because of the added weight of your pack and llama treks generally because of the added distance you cover.

In general, a trip with a difficulty level rating of 2 means you will have a pack weight of approximately 10 lbs, travel 5 – 7 miles at a time, and hike potentially 2,000 feet of vertical in a day. Physical requirements for this type of trip include already being active and healthy by exercising several times a week and having familiarity or comfort in uneven mountainous terrain.

On the other end of the spectrum, a trip with a difficulty rating of 5 could require participants to travel 8 – 10 miles each day with upwards of 40 pounds on their back over lightly maintained wilderness trails. The right candidates for these trips are very active and healthy people who exercise hard and often and have prior experience traveling for considerable distances through the mountains.

Between our two trip styles, Wildland Trekking offers a variety of different adventures in Northwest Wyoming – each with their difficulty rating. Before signing up for a trip, look at each rating and itinerary to help you decide if it is the right trip. If you still have questions, feel free to contact us – we are always more than happy to help.
Need to Know
It's our pleasure to cover all the trip logistics during your trip. However, you must arrange transport to and from your trip starting point along with lodging for before and after your adventure. Therefore, let's discuss some planning advice.
Primary Starting City
Whether backpacking or llama trekking, all of our trips in the Jackson Hole area will depart from Jackson, WY.
This quaint mountain town boasts itself as "The Last of the Old West" and is certainly worth spending some extra time on the front or back end of your Wildland Trekking adventure. You will meet the rest of the group and your guide at a predetermined hotel in Jackson for a pre-trip orientation meeting the evening before departure.
Wildland Trekking will pick you up at your lodging of choice and transport you and the rest of the group to the trailhead – whether that be in the Winds, Tetons, Gros Ventres, or Wyoming Ranges.
Lodging
For all of our Jackson Hole area llama treks and backpacking trips, your lodging will be in the most scenic and beautiful locations imaginable while on the trail. Wildland Trekking will provide industry best tents, sleeping pads, sleeping bags, technical packs, and trekking poles. The organization covers park entrance fees and permits, and meals are provided while on an expedition.
You are responsible for lodging before and after your trek, and, as noted above, Jackson, WY, will serve as our jumping-off point. If you are looking for a hotel recommendation, we suggest the Mountain Modern Motel – call and mention that you're hiking with Wildland Trekking for the chance to receive a discount.
Jackson is a fun quintessential mountain town with many fun bars and restaurants, incredible trails that are easily accessible from town, and a variety of outfitters ready to take you on any number of adventures. If you have the time, Wildland Trekking encourages you to spend a little extra time in and around Jackson, WY, to bookend your experience with us.
Transportation
You are responsible for getting yourself to Jackson, WY, in time for the pre-trip meeting the evening before departure. There is a commercial airport in Jackson – the only one operating within the bounds of a national park – and the drive to Jackson is beautiful no matter which direction you are traveling from.
Salt Lake City has the nearest international airport, typically with cheaper airfare. If you fly into SLC, you will need to drive approximately 5 hours north to Jackson.
Once in Jackson, Wildland Trekking will take care of the rest. We will pick you up at your hotel and take you to the trailhead at the start of our expedition and deliver you back to Jackson upon completion.
Deeper Dive: More Need to Know Info

Trip Insurance

No matter where you are traveling, trip insurance is always a wise investment. Wildland Trekking has built a reputation of honesty, integrity, and flexibility when it comes to our trips, and we will stop at nothing to make sure we meet your needs. Traveling in and of itself is a risky endeavor, and we strive to ensure all of our guests and their experiences are protected to the best of our ability.

As such, Wildland Trekking offers a handful of travel insurance packages designed to cover all of the most likely risks you could encounter while exploring Northwest Wyoming. Our expert logistics staff and passionate and knowledgeable guides work tirelessly to avoid medical evacuations and plan around natural disasters and travel restrictions. If the unforeseen were to happen, our insurance plans are here as a safety networking to remedy the unpredictable.

Of course, you can also get travel insurance through your provider. If you go this route, make sure you will be fully protected under their plan while on an expedition with us.

Packing List

There is a definite burden to entry when it comes to traveling safely and comfortably in the backcountry. But Wildland Trekking is here to take on some of that cost. We provide all the major items needed for our trips in the Winds, Tetons, and Jackson Hole. These include a high-quality tent, sleeping pad, sleeping bag, backpack, trekking poles, and all food and backcountry kitchen items.

Guests on these backpacking and llama trekking trips are required to pack their clothes, footwear, water bottles, headlamps, and personal items.

As these trips spend most of their time at elevation in the mountains, be aware that the weather can be unpredictable. Check the extended forecast before you leave home, but be prepared for that to change.

After you register for any of our trips in Northwest Wyoming, you will be sent a packing list specific to your chosen destination. Treat that list as the definitive source for your upcoming adventure!

Meals

All of our trips in the Jackson Hole area have different itineraries. But the one thing you can count on is that all meals are included while on the expedition, no matter your destination.

Our guides craft each meal to provide the right balance of carbohydrates, proteins, and fats to keep you healthy and energized in the backcountry. We aim to impress with our wilderness menu, and it is just that – a wilderness menu. We will eat well and certainly not go hungry, and you can expect many meals also to be built around convenience.

Rice, pasta, couscous, and lentils are mainstays, and beans and prepackaged meats also round out some of our meals. We always aim to keep our day-to-day meal plan fresh and exciting! We eat exceptionally well on llama trekking trips. This thanks to our furry friends who do all of the heavy lifting, which enables us to bring along fancier ingredients.

Lastly, our experienced and compassionate guides are ready to address any special dietary restrictions and food allergies. When you register, be sure to let our office staff know of any such things. We will get to work building a delicious menu that also provides all of the necessary ingredients to keep you healthy and active for your adventure in the Wyoming wild!
Gallery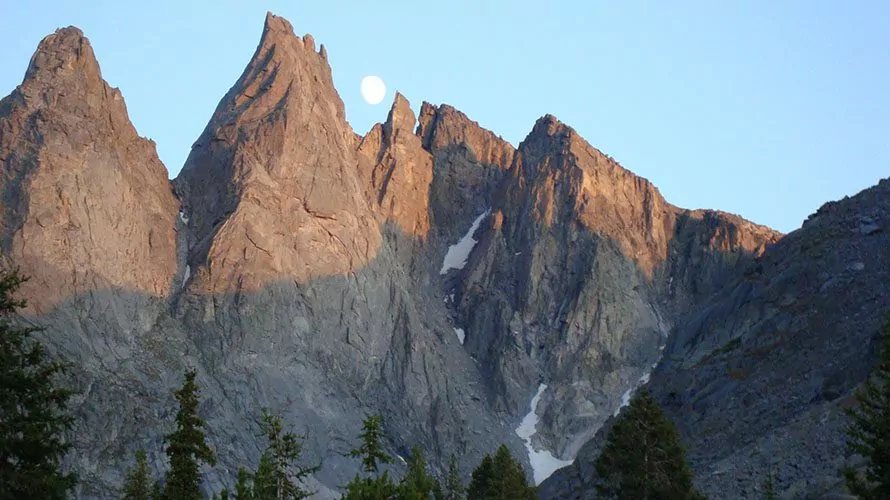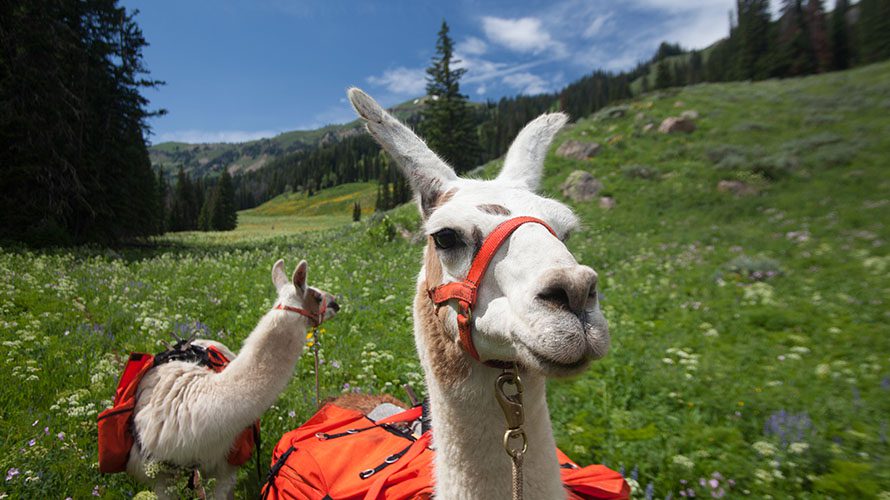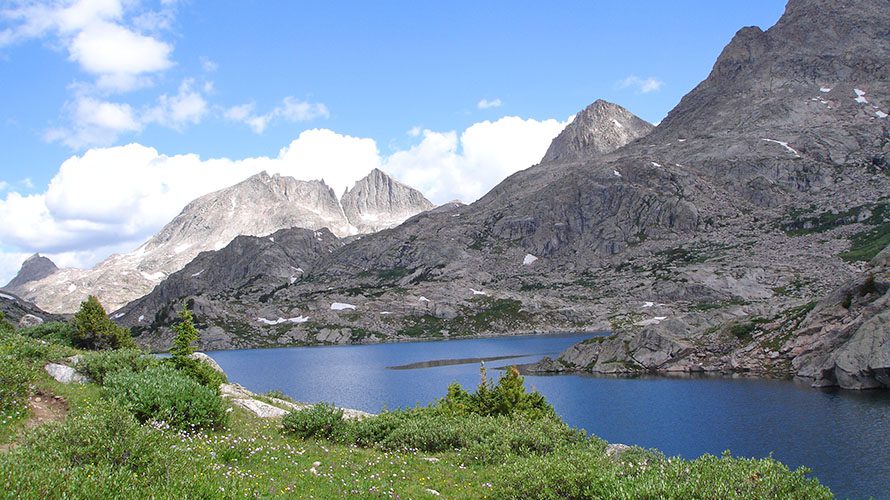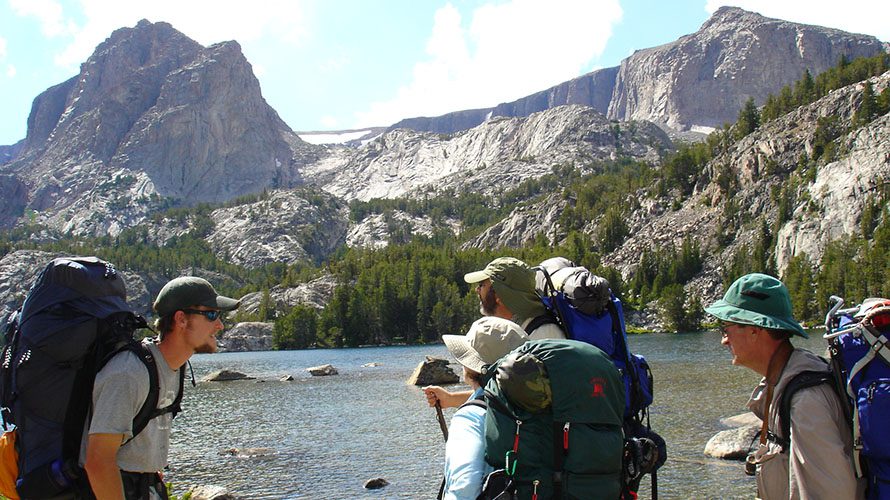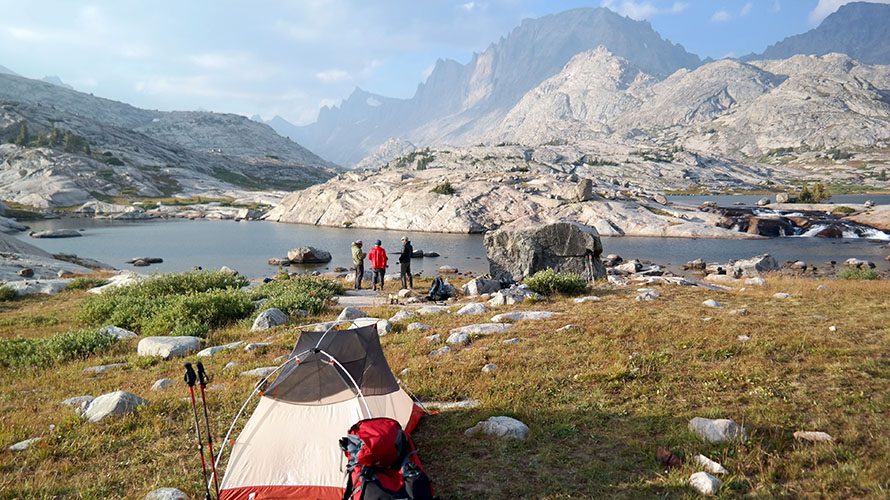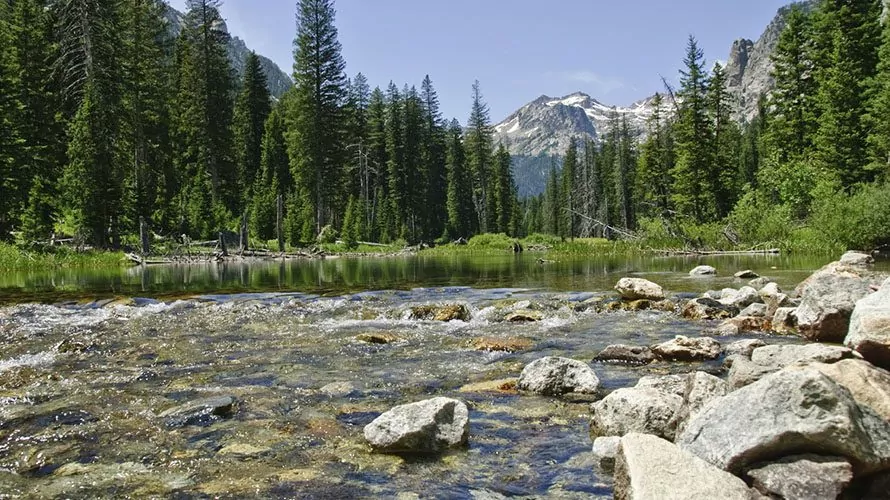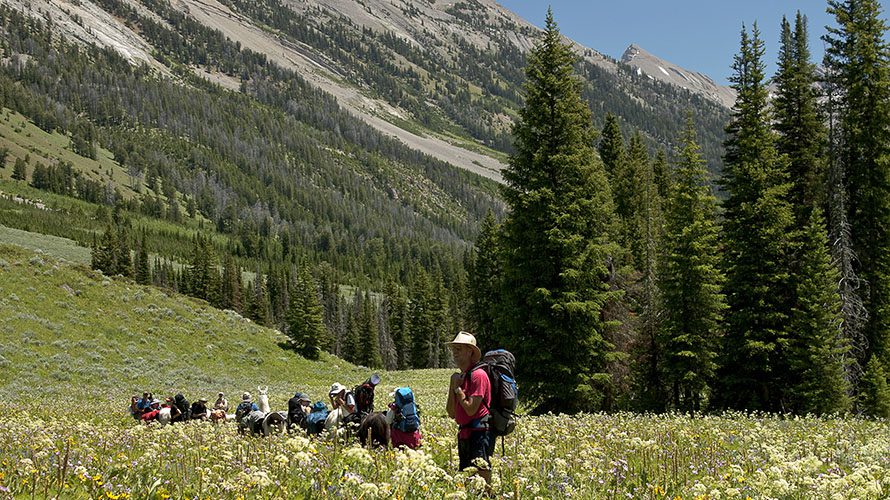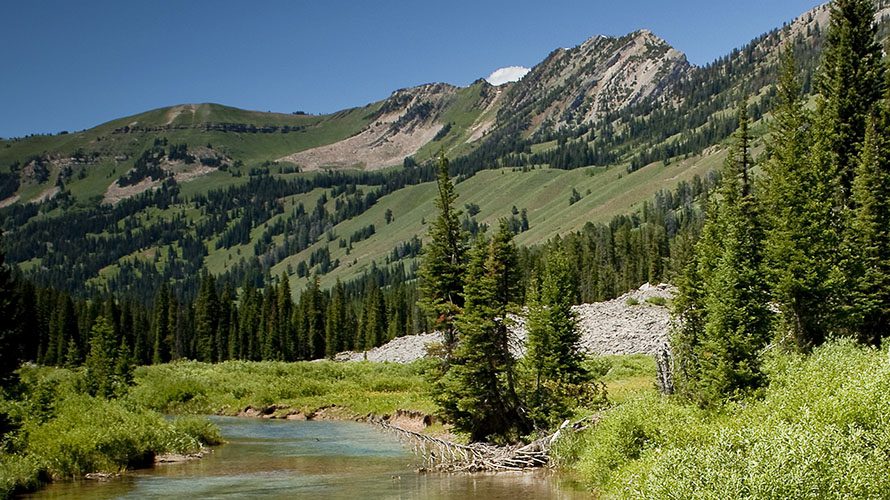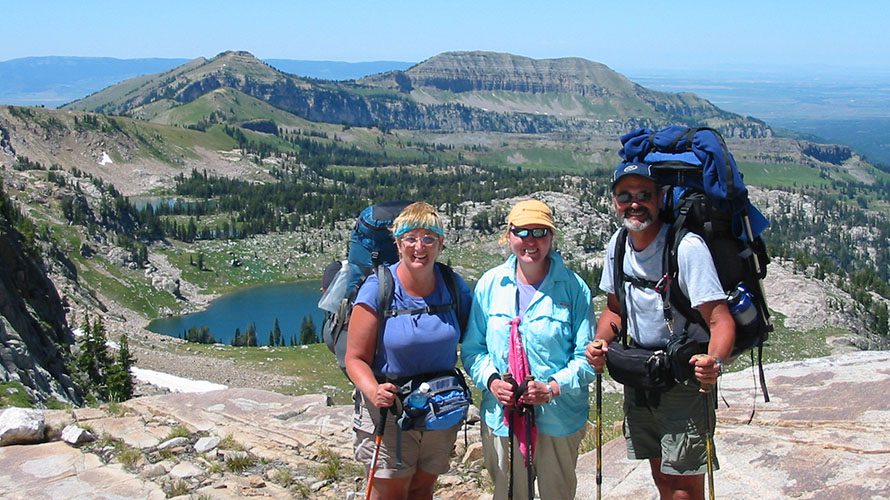 Have Questions
Have more questions? Send us an email or call us at 800-715-HIKE (4453). We're here 7 days a week from 9:00 to 4:30 Mountain Time to make sure your trip planning goes as smoothly as possible.
Trip Information
For more information about all your options, check out our Wyoming page on the website with the button below! Individual trip pages have detailed itineraries, trip specifics, travel information, and more.