Explore New England With Wildland Trekking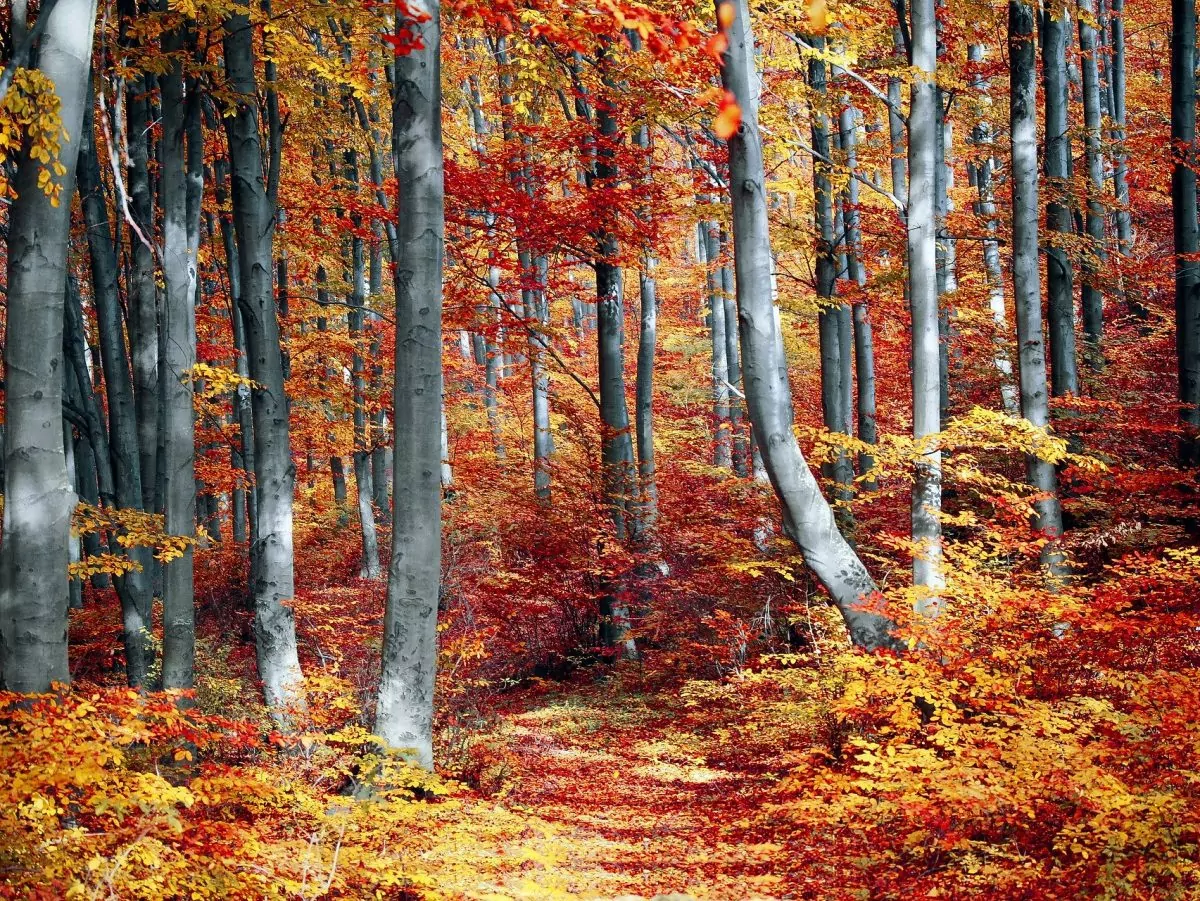 Throughout the United States, you'll find adventures to be had and marvelous destinations to explore. The Northeastern part of the country, New England, is no different, featuring popular destinations such as the states of Vermont and New Hampshire. While both states have stunning architecture and exciting opportunities to tour the local communities, the real beauty lies within the picturesque landscape.
Vermont
During Autumn every year, Vermont undergoes an astonishing metamorphosis. The vast array of trees that line the mountains and valleys alike put on a festival of color as shades of red, orange, and yellow appear almost overnight. What's more, Vermont hiking also provides an opportunity to tour the Green Mountains and discover enchanting mountain farms, soaring mountains, breath-taking waterfalls, and captivating maple forests.
Wildland Trekking takes hikers to the highest points in the state and across the Long Trail for a beautiful 360-degree view of the awe-inspiring scenery. Explorers will also traverse the countryside as they have the opportunities to see the wonder of rural Vermont. During downtimes in the hiking tours, you'll have opportunities to visit some of Vermont's most iconic locations: covered bridges, a maple farm, Ben and Jerry's ice cream factory, the classic mountain town of Stowe, and other autumn-themed New England highlights. A tour of Vermont during this time of year is one you don't want to miss.
New Hampshire
Much like Vermont, New Hampshire has ample adventure opportunities. The most famous being an incredible journey through the Presidential Mountain Range. The expedition across numerous summits – including Mount Monroe, Mount Eisenhower, Mount Franklin, and Mount Pierce – leads to an awe-inspiring view at the highest point in the Northeastern United States. Besides the magnificent hiking, you'll see local wildlife and stunning geographical features, including massive waterfalls and swift-running rapids.
New Hampshire's White Mountains take hikers deep into the lush wilderness of the Appalachian Mountains while offering once-in-a-lifetime experiences. After a long day of exploring, charming backcountry huts will await the group for a well-deserved night of rest.
When To Go
New Hampshire's White Mountains and Vermont's Green Mountains provide some of the best hiking experiences in the entire nation. A combination of beautiful scenery, an abundance of wildlife, and opportunities to explore jaw-dropping peaks makes New England a popular destination for backpackers. Depending on what time of year you plan your trip, you'll have different experience every time you go. Different seasons in the region come with challenges and opportunities, so let's take a look at each season and its unique characteristics.
High Season
By far, the warm summer months of July and August are the most popular time for hiking in New England. The White Mountains in New Hampshire and the Green Mountains of Vermont provide opportunities to see the area in all its verdant splendor while enjoying the pleasant temperatures. However, keep in mind that visiting during this time of year may include the occasional thunderstorm, quickly changing local weather (especially as you climb into the mountains), and significantly more tourists and visitors than other times of the year.
Temperatures hover in the 70s and 80s Fahrenheit throughout the summer. But the further you get into the mountains, the more the temperature can drop, even on clear and sunny days. Therefore, don't make the common mistake of only packing for hot weather and forgetting to bring warm, waterproof options for the higher elevations.
Shoulder Season
Spring
While each season can prove unpredictable, Spring in the northeastern United States is more volatile than most. There may be a burst of mild spring weather at any time from April through June, or none at all! We'll often see temperatures hovering in the 50s Fahrenheit during the day – perhaps breaking into the 60s on a nice day – and dropping into the 30s and 40s Fahrenheit for the night.
Inevitably, the temperatures will slowly creep upward as we move towards summer, melting the winter snow along the way. Remember, while the valleys in the region may be clear of snow and ripe for adventure, you can encounter deep snowdrifts further up the mountains! We always recommend that hikers come prepared with warm, waterproof clothing (along with the expectation for moody weather patterns) for this reason.
Autumn
One of the prettiest times of the year to go hiking in the New England area is during Autumn from September to November. The temperatures are slowly decreasing after the warm summer months, and sit in the mid to high 50s Fahrenheit most of the day. Furthermore, the climate tends to be much more stable and predictable than in other seasons. While the days will be shorter than those in the summer months, you will have enough time in the day to experience the beauty of the changing leaves and the colors of the mountainside.
Entire forests of brilliant golds and reds cover the hills and mountains, painting a stunning mosaic of New England's beauty. Naturally, driving tours and road trips increase dramatically during this time as people flock to the area to snap pictures of the colors. However, outdoor hiking and backpacking activities begin to taper off due to the lower temperatures, making Autumn a fantastic time to experience New England's backcountry in relative peace.
Keep in mind that hiking in the Fall months can be a wonderful experience if you're adequately prepared. As the days are shorter and hikers will more than likely spend some time walking the trails in the dark, it's essential to carry the right equipment. A flashlight or headlamp, along with the tools needed to start a fire are perfect items to keep on you at all times. You should also pack extra warm clothes as the temperatures will undoubtedly decrease dramatically as you progress up the mountainside. One last thing to keep in mind is that Fall is hunting season in New England, so it's a good idea to wear bright colors such as blaze orange.
Low Season
Winter lasts from December through April (at the earliest) and can be a phenomenal time to hike and experience new exciting adventures that aren't available any other time of the year. To ensure a successful hike, it's vital to prepare for extremes in cold, wind, snow, and rain.
One of the challenges of visiting during the low season is that many of the best trails will be inundated with snow. If this is the case, you can navigate via map and compass or GPS. However, please remember that winter hiking adventures are much more hazardous due to snow, cold, and unpredictable weather, so prepare accordingly.
For those who seek thrill and adventure, a hike through the Presidential Peaks during winter is perfect for you. There are fewer hikers this time of year, and the snow-covered countryside is astonishing. However, you need to take precautions when hiking at this time of year as temperatures can become sub-zero.
Deeper Dive: More About When to Visit

Trip Dates

It is important to keep in mind that spots on our tours are limited as we strive to maintain safe and fun hiker-to guide ratios. With that in mind, we recommend booking several months in advance to ensure you get your first choice of dates. By visiting our Trip Availability Page, you can see the current availability we have for our tours throughout the New England region.

Climate Information

No matter the season, the weather in the mountains and throughout the New England region can be volatile. For the most part, temperatures in the White Mountains range between 50 and 65 degrees Fahrenheit. However, the weather station on top of Mount Washington recorded one of the fastest wind speeds on land at 231 mph! Couple that with the unpredictable thunderstorms during the summer, and you can see how important it is to check the weather for your adventure.

In order to pack properly, it is crucial to track weather patterns and forecasts during your stay in the New England region. Check the forecasts for Vermont or New Hampshire regularly leading up to your trip to ensure you're prepared.
Trip Styles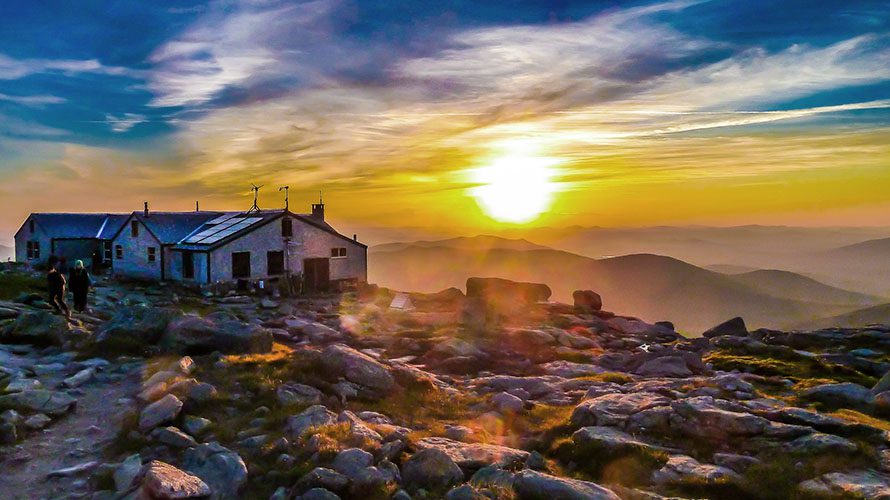 For many adventurers, the thrill of a mountain hiking tour lies in the remarkable views on the way. For others, it is sleeping out under the stars each night. Wildland Trekking has brought the best of both worlds together as an option for our New England tours. The Hut-to-Hut experience allows backpackers to explore the White Mountains each day and stay in huts during the night. The White Mountain backcountry huts are laid out in a stunning setting that offers everyone the chance to sleep above the treeline. These dwellings feature bunk rooms with separate bathrooms while doing away with heat, lights, and electrical outlets. The Hut-to-Hut trip is an absolute must for anyone who is looking to get the full experience of hiking through the Appalachian Mountain range.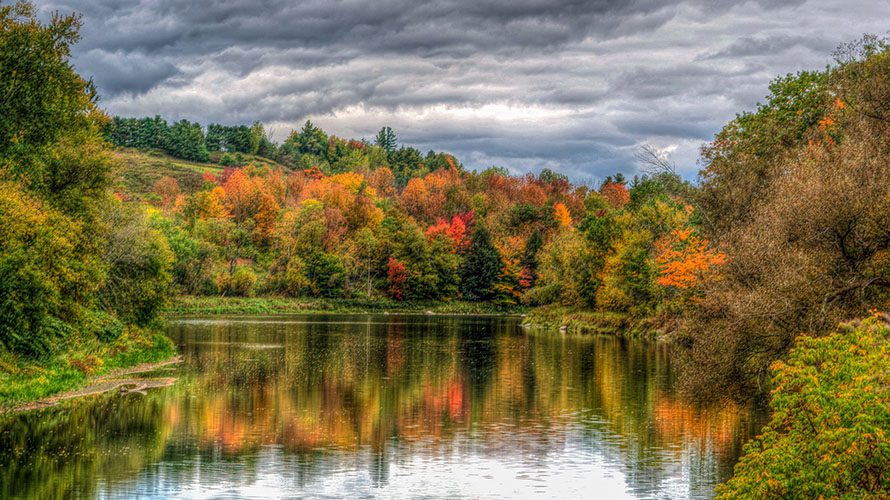 Wildland Trekking offers wonderful New England Lodge-Based Tours, allowing guests to explore the beauty of Vermont in comfort. Specifically, our lodge-based tours zero in on the region's phenomenal annual Fall foliage. Hikers will have the opportunity to explore the lush wilderness of the Vermont countryside during the day and unwind in some of the state's best lodges each night. Every day, we'll tackle beautiful day hikes to some on the area's most iconic sites, summits, and trails – including the famous Vermont Long Trail. Then we can sit back in comfort every night with delicious meals, hot showers, and comfortable beds before hitting the trail the following morning.
Deeper Dive: Our Top Recommended Trips

Presidential Peaks and Appalachian Trail: Our #1 Recommended New Hampshire Trip

For extreme backpackers, Wildland Trekking offers an incredible opportunity to scale the tallest mountain in the Northeastern United States. What's more, we'll spend a couple of nights staying in huts along the famous Appalachian Trail!

Traversing the Presidential Peaks will allow hikers to take in the best views New Hampshire has to offer. In the evenings, we'll enjoy delicious and hearty meals while hunkered down in our backcountry huts. In total, the trek is set to take guests over 15 miles in four days. Each of the four main presidential peaks will pose their own challenges, with Mount Washington poised to be the most challenging. Even with the obstacles ahead, the summit view is well worth the hard work it takes to make the hike.

Trip Highlights:

Opportunities to explore the Appalachian Trail and Mt. Washington Summit
Witness the stunning mountain scenery and views while learning more about the natural and cultural history of the area
Spend the nights in comfy backcountry huts while eating family-style meals, gourmet lunches & hot drinks

Fall Foliage Tour: Our #1 Recommended Vermont Trip

The New England area is rich with opportunities to explore unique and wonderful landscapes. One of the best tours for guests who are looking for the chance to explore not only the wilderness but the local community as well will love the Fall Foliage Tour in Vermont.

We'll be staying at two beautiful lodges during this five-day trip. The first location is the Warren Lodge. This is a family-owned establishment that combines both modern amenities with the charm of an old New England county inn. The second lodge is the Green Mountain Inn. This inn is known statewide as one of the best lodging options in the area. Having served guests for nearly 200 years, not only will you get a great night's sleep, but you will have a chance to bask in the lodge's historic character.

Over the course of five days, hikers will traverse over 20 miles of tough Vermont terrain. In addition to the mountains and wildlife, travelers will be given the opportunity to explore charming towns such as Waitsfield, Stowe, and Burlington. Amongst these explorations, there are additional sights to see, such as rustic covered bridges, waterfalls, cider mills, maple syrup farms, and Ben and Jerry's Ice Cream factory.

Trip Highlights:

Explore Vermont's unique Long Trail
Experience beautiful fall colors and the staggering summits in the Green Mountains
Enjoy amazing Appalachian cuisine while staying in charming lodges
Visit Vermont's historic covered bridges, playful maple syrup farms, and rolling countryside
Need to Know
Before your visit to the New England area, there are several things to take into consideration regarding your travel plans.
Primary Departure Cities For New England
Burlington, Vermont, and Bretton Woods, New Hampshire, are the two main starting points for trips in the New England area. Both locations offer planning flexibility for our hikers, as there are multiple restaurants and hotels nearby.
Many of our past hikers have had no problems flying into the local airports near the starting locations. If you have decided to explore Vermont's beautiful wilderness with us, you will be able to fly directly into the Burlington International Airport. Your guide will then meet you at your Burlington hotel for the beginning of your adventure.
Others who have selected one of our New Hampshire trips in the White Mountains have a couple of options when flying. Out of the airports close by, we recommend the Manchester Boston Regional Airport and then renting a car to drive to our rendevous at the AMC Highland Center near Bretton Woods.
Prior to the hike, it is essential to look through each trek's main page on our website to identify the meeting location for your group. You can find specific details on the logistics page for individual Vermont and New Hampshire trips. Your guide will also be in contact well before your tour begins to finalize a meeting time and place.
Book in Advance
When planning a trip, you will want to book your spot with our group as soon as you can. Because of our small guide-to-hiker ratio, we only have a limited number of slots for each trek. The good news, however, is that if you miss the cut for one of our tours, we usually have multiple dates available.
After you have confirmation from us that you are all set for your trip, it is crucial to begin planning the details for the rest of your adventure. This includes flights, lodging, transportation, and additional sightseeing once the trek is over.
Transportation
All transportation during your Wildland Trekking adventure is covered. However, please make arrangements to get to your trip rendevous point for the beginning of your tour. Most of our guests elect to rent a car. This choice allows them to explore the surrounding areas on their own time before and after the hike.
Additional Travel Considerations
As with every trip, we want you to have a fantastic time exploring the New England area during your tour. Since each trek involves the great outdoors, unexpected circumstances can always appear. Due to the nature of the trip, it is always a good idea to plan for delays when booking your pre-and post-trip accommodation and transportation.
We highly recommend that you give yourself an additional day before and after your scheduled tour start date. This extra wiggle room will help head off any unforeseen setbacks. To that end, try to choose flights that fly in a day or two before your trip start. While your guides are trained professionals, the mountains are an unpredictable place. Therefore, we must be prepared for minor itinerary changes if circumstances dictate. With that in mind, try to arrange your departure flights for the day after your tour is expected to end. Trust us; this scheduling advice will drastically cut down on the stress of travel and timetables
Another tip for planning for a successful trip is to ensure that you have proper transportation and lodging set up for the days before and after your hike. There are beautiful features spread throughout our departure cities, and many of our customers stay additional nights to explore on their own.
Deeper Dive: More Need to Know Info

Trip Insurance

We are just as excited as you for our exploration through the northeastern area of the United States. We also understand that while life is full of beautiful adventures, it is also full of surprises and unexpected events. Most of the time, those events are completely out of our control and are unavoidable. Therefore, Wildland Trekking tries to provide you with a little more control by offering trip insurance for all treks.

Trip Insurance is highly recommended as a way to provide peace of mind and help you focus on the excitement of the journey. It is easier to look forward to a trip when the costs of travel and the trip itself are insured in case anything comes up.

Visit our Trip Insurance Page for more information on Wildland Trekking travel insurance.

Packing List

One of the most exciting and nerve-wracking parts of any trip is packing your suitcase. Many of us have experienced the sheer terror of opening our bags when we get to our destination and finding out that we left something back at the hose. While it may be easy to run to a store and grab a cheap toothbrush, it isn't as easy to run and get new hiking clothes. We send you a packing list in advance so you know exactly what to bring on your trip.

Conditioning

Our Northeast USA excursions are meant to be an enjoyable and unforgettable experience. To that end, it's important to train before your tour to enjoy it to the fullest. No one is expecting you to come in and blaze up the mountain like an Olympian. However, it is beneficial to be able to hike, climb, and traverse rough terrain throughout the countryside. This is especially true if you are going on the Presidential Peaks hike. On this trip,  you'll take on the tallest peak in the Northeast United States!

The good news is that you don't have to go out and hire a personal trainer or get a gym membership. Wildland Trekking has even done all the hard work of compiling a specific training program and tips for each trip. To see the recommended training for our trips, visit the Wildland Trekking Training Page.
Gallery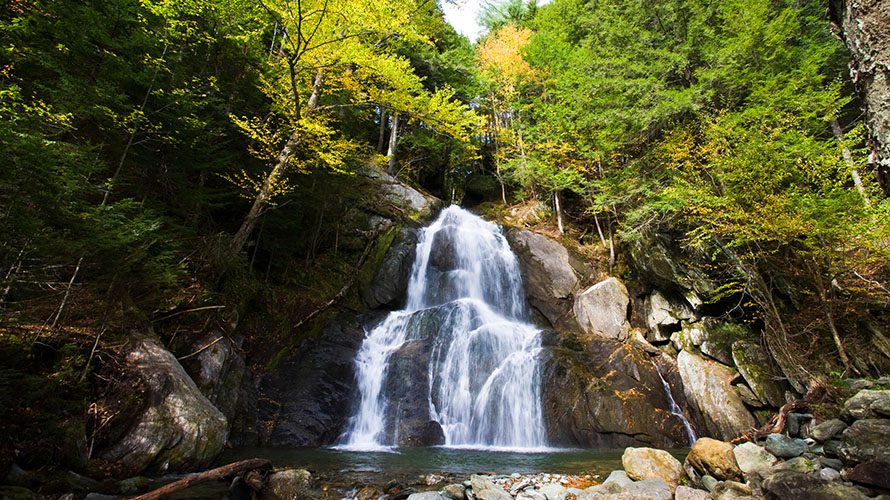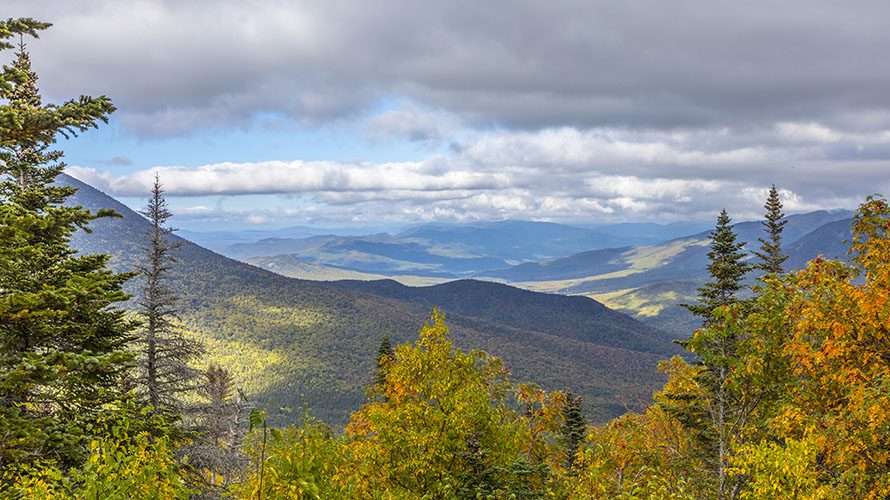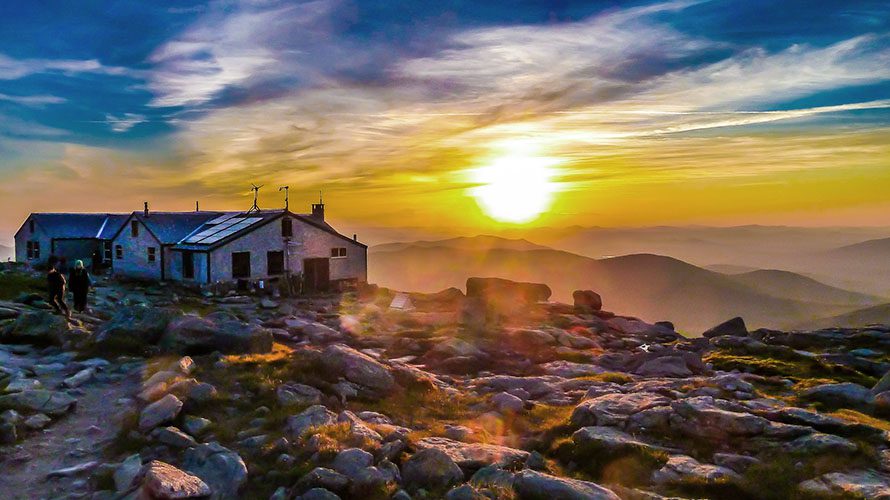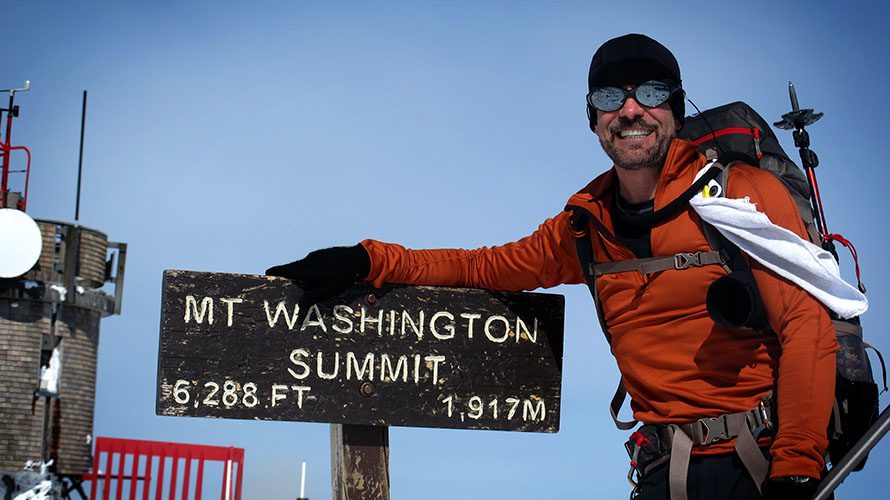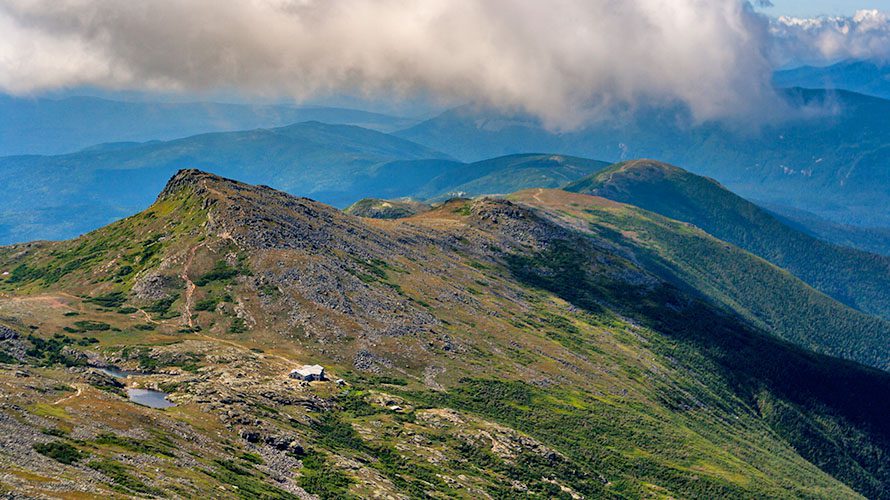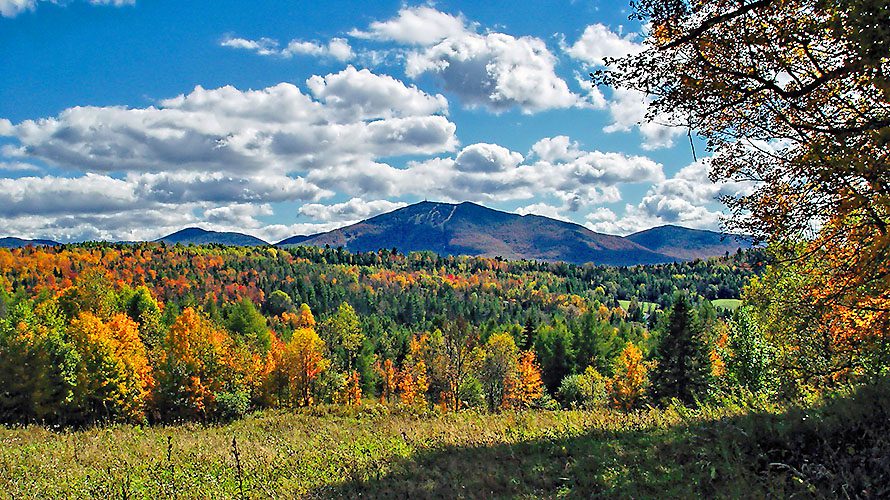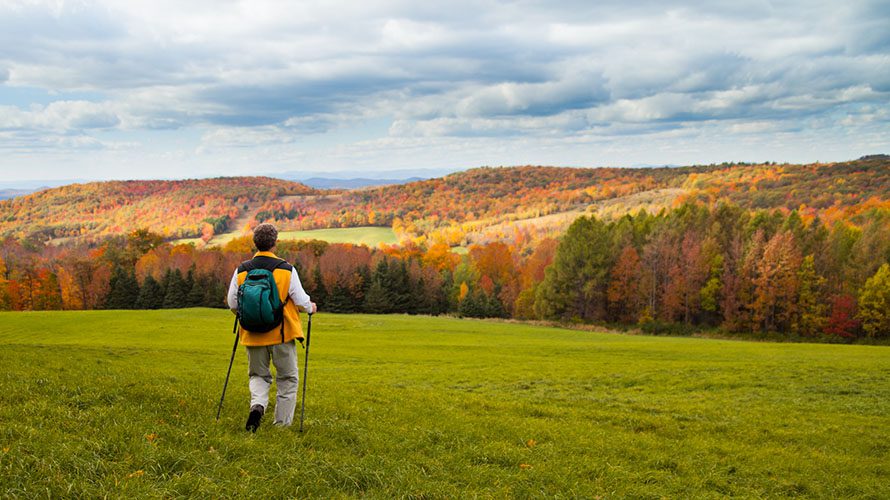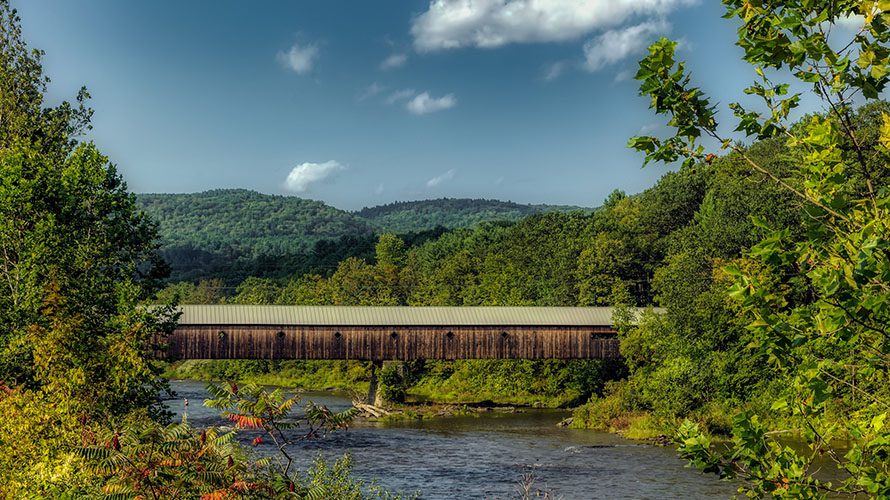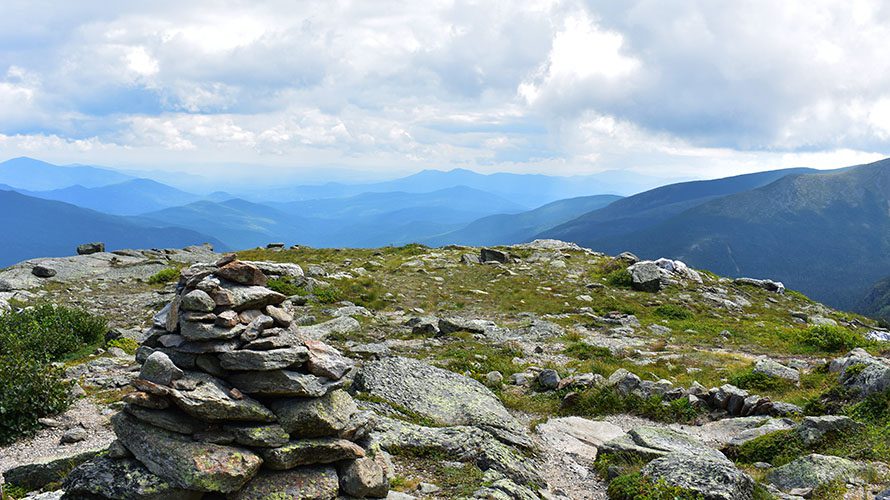 Have Questions?
Have more questions? Send us an email or call us at 800-715-HIKE (4453). We're here 7 days a week from 9:00 to 4:30 Mountain Time to make sure your trip planning goes as smoothly as possible.
Trip Information
For more information about all your options, check out our main Northeast USA destinations on the website with the buttons below! Individual trip pages have detailed itineraries, trip specifics, travel information, and more.