Explore Iceland With Wildland Trekking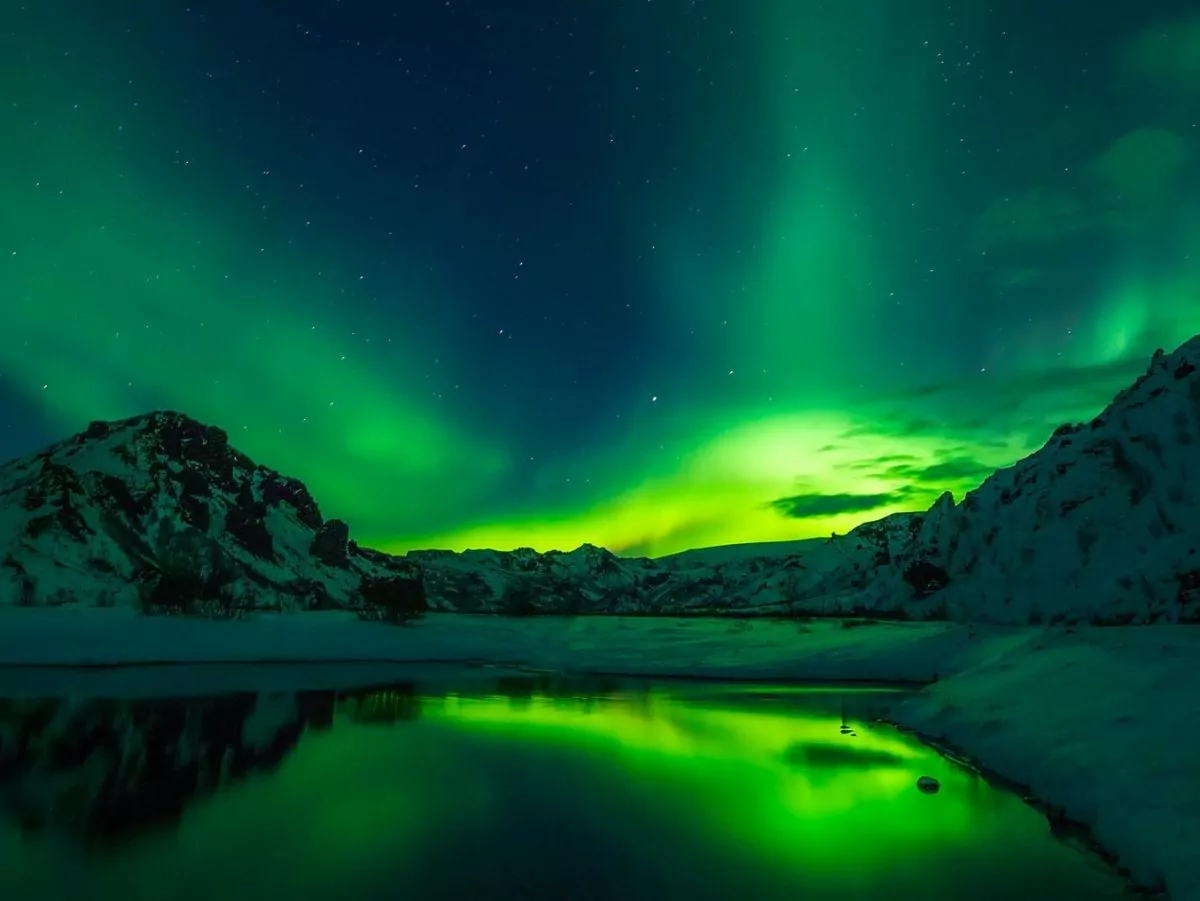 Known as "The Land of Fire and Ice," Iceland is famous for its vast number of geological wonders.  It is one of the only countries in the world to have both volcanoes and glaciers, not to mention lava fields, hot springs, and so much more.  Whether you are looking to hike through mountains and forests, chase waterfalls, lounge in hot springs, or traverse across a black sand desert, you can do it in Iceland. Not to mention, you have a chance to view one of the most marveled natural light displays in the world: The Aurora Borealis. With all this to offer, it's no wonder that Iceland has become an increasingly popular tourist destination over the past ten years.
The good news is that thanks to over 25 airlines now flying into the country and about 20 cities in the United States offering direct flights (Boston, San Francisco, Denver, and New York- to name a few), Iceland is currently more accessible than ever.  Reykjavík – Iceland's largest city and capital – has become a hub for outdoor adventure and exploring nature.
When To Go
While Iceland has a relatively cool and temperate climate year-round, there may be certain times of year better suited for your trip depending on your desired activities and sight-seeing goals.
The Gulf Stream aids in Iceland's temperate climate as it supplies cool summers and relatively mild winters. These weather conditions make the country a travelable destination at all times of the year.  We offer a variety of world-class Iceland Wildland Trekking Tours year-round, so whether you want to hunt down the Northern Lights, see the highlights, or hike Iceland's most iconic trails, we have a trek for you!
All of our Iceland treks are hut-to-hut, basecamp, or lodge-based, as the weather can be unpredictable and occasionally harsh, so you never have to worry about setting up tents in rough weather. Many of our tours also allow everyone to travel at their own comfort level without hefting heavy backpacks. So no matter your style or interests, our Iceland tours are the perfect way to spend a week or more exploring the landscape of a unique and beautiful country.
High Season:
Warmer temperatures and drier weather make June through August the ideal time for outdoor explorers and nature enthusiasts.  The surrounding nature is in full bloom: hills are green, mountains are colorful, and waterfalls are flowing. For this reason, most of our backpacking and hiking treks take place during these months.
However, we should also mention that summer is the time of the "midnight sun,"  where the sun never sets, and night-time darkness is non-existent. Most visitors have a little trouble sleeping the first few nights, so we recommend adding an eye-mask or dark scarf to your packing list.  Summer is also the high season of tourism in Iceland, so if you are looking for empty trails and un-crowded attractions, this is not the time for you.
Whale Watching
Interested in seeing whales?  There are over 20 species of Orca and other species of whales inhabiting the waters around Iceland! While tours operate year-round, April through September is peak season, with the majority of tours reporting at least one whale sighting.
Low Season
While not frequent, snow has been known to fall in Iceland starting as early as September and will occasionally stay through May.  Roads through the mountains can be closed as early as October and remain closed as late as June.  Iceland's iciest season is consistently December through February, and there is very little sun during this time.
However, don't let the snow or colder weather scare you off!  With proper thermal clothing and gear, Iceland can be beautiful in winter and offer some breathtaking views. Frozen waterfalls, snow-covered volcanoes, and fewer people are just a few reasons to travel in winter. It's for precisely those reasons that we offer an incredible winter lodge-based tour to take in the stunning northern lights and dramatic winter landscapes.
Northern Lights
While it can be observed any time from September to April, the Aurora Borealis is most frequently seen in February, March, September, and October.  Pack a coat and get ready for those increased hours of darkness as your chances of seeing nature's incredible light show is pretty high! Our Iceland Winter Wonders Tour is perfect for anyone looking to hike through Iceland in the milder months of winter and see the lights.
Year-Round Festivals
Interested in seeing the Winter Festival of Lights or Festival of the Sea?  Iceland hosts a variety of festivals year-round, which could serve as the perfect end – or beginning – to your hiking trip! Therefore, be sure to take a look at all of Iceland's festivals as you never know when one will coincide with your trip.
Deeper Dive: More About When to Visit

Trip Dates

While we run tours throughout the year, make sure you keep the weather in mind when booking your Wildland Trek. Our Winter Wonderland Treks depart in colder months while most of our backpacking and camping tours take place in the summer months.  Make sure you visit our Tour Calendar to see when our Iceland Treks are scheduled and to book your spot!

Climate Information

Iceland's temperatures can vary drastically year-to-year (and day-to-day for that matter).  Make sure you check the weather before your departure and pack appropriate clothing and equipment.  Remember when booking your trek in advance that some months – such as May and September – can bring either snow or warmer weather depending on the year.  Keep an eye out for storm systems or forecasted precipitation. You don't want to forget your coat or rain jacket! Check out our Wildland Trekking Outfitters Online Store for the perfect apparel items for all seasons.

Daylight Hours

Depending on the time of year, the number of daylight hours in Iceland varies drastically.  Iceland experiences a "midnight sun" in June, meaning that the sun never completely sets, and you will have up to 22 hours of constant sunshine. The remaining two hours in the day are still illuminated, but similar to experiencing dawn.  During the other summer months – May to August – the sun will provide long days, with a minimum of 16 to 18 hours of daylight. We highly recommend bringing eye masks or dark scarves to aid in sleeping during these times.

On the opposite end of the spectrum, November through January will see a mere 4 to 6 hours of sun per day.  This sharp decrease in illumination makes for shorter hikes and longer nights, but with that comes a better backdrop for the Northern Lights! We recommend checking out Iceland's predicted hours of sunshine and darkness prior to your trip, so you know what to expect.
Trip Styles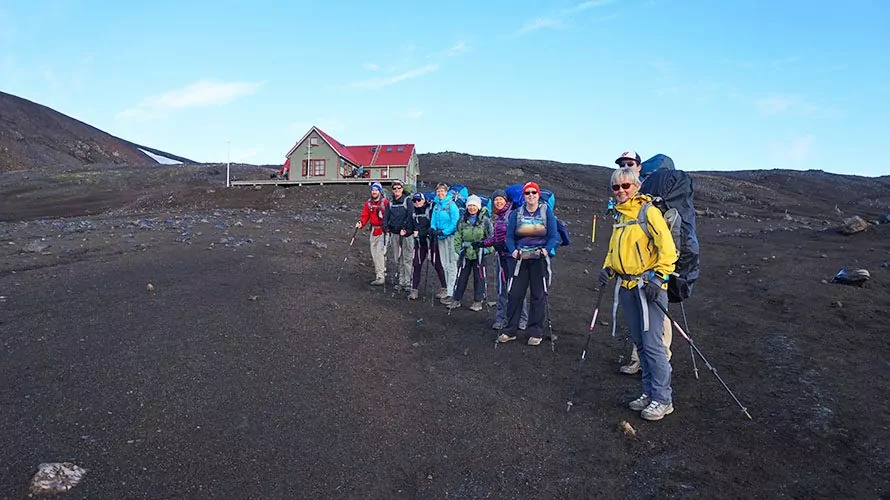 Our hut-to-hut based tours are perfect for those guests looking to participate in an authentic Icelandic hiking experience. These treks follow the iconic Laugavegur Trail and offer views of rainbow-colored mountains, waterfalls, lava fields, ice caps, and more. You will spend each night in a communal hut that provides shelter from any harsh weather that may occur in the evenings. Don't worry about hauling all your gear for this trip! Jeeps will take our personal gear from hut to hut, allowing us to enjoy the scenery and hike with a much lighter backpack.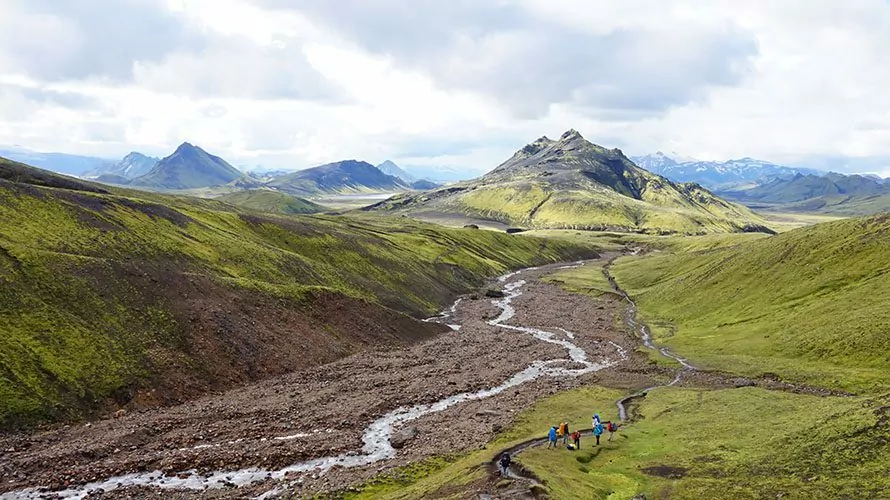 Our Wildland Lodge-based Tours are perfect for those explorers who want to hike during the day but relax in a warm shower and cozy bed each night. Each day will feature a new adventure as we visit several of Iceland's most iconic sights for a complete exploration of everything the country has to offer. These tours are ideal for hikers and explorers who want to participate in day hikes without the heavy lifting of backpacking! Our tour prices include all lodging, food, and transportation so you can experience the wonders of Iceland with zero worries!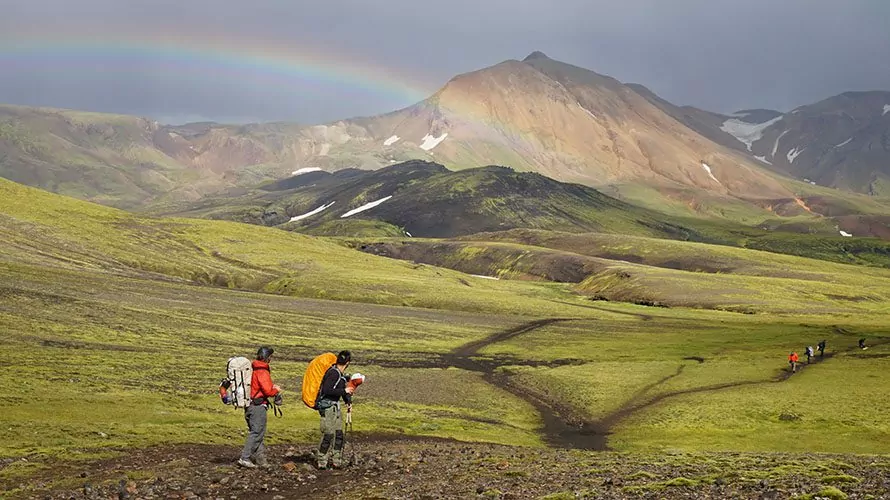 Explore Iceland's stunning landscape on an epic hut-to-hut backpacking tour. We'll see rugged lava fields, beautiful mountain views, simmering hot springs, and icy rivers as we carry our gear across Iceland's stunning landscape. We'll hunker down in rustic communal huts every evening where we'll enjoy guide-prepared meals sheltered from potentially blustery weather. Then each morning, we'll strap on our packs and head out on another stunning adventure.
Deeper Dive: Our Top Recommended Trips

Best of Iceland: Our #1 Recommended Basecamp Tour

The Best of Iceland Camping Tour is our top recommended Basecamp tour.  You will see the amazing South Coast of Iceland while having a wonderfully relaxed hiking and camping experience.  Embark on day hikes with our guides to see mountains, waterfalls, lava fields, glacial lagoons, black sand beaches, and so much more as you learn about Iceland's geography, ecology, and human history.

The Best of Iceland Wildland Trek covers approximately 20 miles. It is considered to be moderately difficult due to elevation changes up to 3,000 feet and a few longer hiking days in the 8-12 mile range.

Trip Highlights:

See glaciers and Jokulsarlon glacial lagoon
Relax in hot springs
Hike near obsidian lava fields
Experience the Strokkur Geysir and powerful waterfalls
Visit small Icelandic villages

Learn more and book your Best Of Iceland tour today! 

Laugavegur-Skogar Backpack: Our #1 Recommended Hut-to-Hut Tour

Our Laugavegur-Skogar hut-to-hut tour provides nine amazing days of authentic Icelandic hiking.  On this Wildland Trek, you will start on the famous Laugavegur Trail and then continue along the Fimmvordurhals mountain pass trail.  Iceland's amazing, drastic geology and colorful landscapes will be on display every step of the way as you explore Iceland as a local hiker would.

The Laugavegur-Skogar Backpack Trek covers approximately 48 miles and is considered to be of moderate to strenuous difficulty.  Most of the hiking will take place over rock or dirt paths. Additionally, some days will include elevation changes up to 3,000 feet while others feature increased mileage in the 11-14 mile range.  This Wildland Tour is our longest Icelandic trek and is perfect for more experienced hikers who want to experience Iceland's most iconic trails.

Trip Highlights:

View kaleidoscopic mountains and obsidian lava fields
Soak in a geothermal hot creek
Hike across a black sand desert
Observe glaciers and icecaps
See volcanic craters and (possibly) flowing lava

Learn more and book your Laugavegur to Skogar Hiking Tour today!

Winter Wonders: Our Incredible Iceland Winter Tour

Our Winter Wonders Lodge-Based Tour is the perfect way to experience your first Icelandic Winter.  See the breath-taking winter landscapes with guided day hikes and spend time each evening searching the sky in hopes of viewing a remarkable natural light display: the Aurora Borealis.  Return each night to a local inn or hotel to relax in the comfort of a warm shower and bed.

The Winter Wonders Wildland Trek covers approximately 16 total miles is considered to be moderately difficult due to the rough and rocky trails, which often include ice and snow.  Because of the winter terrain, we will provide microspike crampons, technical crampons, and snowshoes for all guests.

Trip Highlights:

Explore lava fields and ice caves
Hike on a glacier
See the beautiful Northern Lights
View icebergs at the Jokulsarlon glacial lagoon
Sample authentic Icelandic cuisine & craft beer from an Icelandic Micro-brewery

Learn more and book your Iceland Winter Wonders Tour today!
Need to Know
Before heading to Iceland, here are a few things you need to book, pack, and know.
Primary Departure Cities For Iceland
All our Iceland tours will meet in Reykavik. Your guide will be in contact well before the beginning of the tour to organize a meeting time and place. We highly recommend you schedule in some time before or after your trip to experience everything Reylavik has to offer. There are fantastic museums, whale-watching tours, and excellent restaurants in this amiable and explorable city.
Book in Advance
Once you've chosen the Iceland Wildland Trek that best suits your desires, make sure to book it as soon as possible.  Tours fill up quickly, and roundtrip airfare into Iceland (which will be your responsibility to book) tends to increase in price as you get closer to the departure date.
International Flights
Before making any additional travel arrangements, ensure that you book your trip with Wildland Trekking first. Once your spot is confirmed, we recommend that you purchase your airfare as soon as possible after sign-up. Multiple airlines service Iceland, and direct flights are available from many U.S. and European Airports. Make sure you book a round-trip ticket into Keflavik International Airport (airport code KEF), located in Reykjavik, Iceland.
Reykjavik Airport (RKV), is also found in the area, but only services domestic flights, so please do not try to fly into this airport. To keep the tour schedule on time, please book your flights to arrive before 3 pm on the first day of your tour. This arrival time will allow you to be punctual for your pre-trip meeting. Similarly, please book a departure flight no earlier than 3 pm on the final day of the tour. This later departure time will ensure that you're not rushing to make your flight.
Local Transportation and Lodging
A shuttle voucher will be provided to you for transportation from Keflavik International Airport to your hotel accommodations for the first night. Your guide will then rendezvous with you that evening for an orientation meeting. During the Wildland Trekking Tour registration process, you will be asked to provide a copy of your passport and your flight information to help us coordinate schedules and meeting times.
Booking Advice
We want your Iceland Wildland Trek to be the trip of a lifetime.  Our professional guides do their absolute best to provide you with an incredible Iceland trek that's both on-time and on schedule. That said, we all know that unexpected travel delays and unforeseen events do occur. We, therefore, always recommend that you add in a day or two of extra wiggle room into your trip planning. That means arriving a day or two early and staying a day or two past your trip end date. This extra wiggle room will allow you to travel at your own pace and not rush to make flights on a tight schedule. What's more, you'll have the opportunity to explore fantastic Reykavik! For those guests wishing to lodge additional days, you can contact us for more information and recommended hotels.
Deeper Dive: More Need to Know Info

Do I Need a Visa to Visit Iceland?

No!  Citizens of the United States can enter Iceland and stay for up to 90 days without requiring a Visa. For more information, consult the U.S. Embassy in Iceland.

Take note, however, that Iceland is part of Europe's Schengen Zone, and your 90-day visit applies to all countries within the zone. This means that if you spend 30 days in Iceland, you can only spend 60 days in the rest of the Schengen Zone. Short-term travelers have nothing to worry about, but this is crucial information if you plan an extended vacation.

Trip Insurance

We all know life doesn't always go as planned.  Illness, accidents, and unexpected circumstances arise from time-to-time.  The worst possible situation is having something unpredicted ruin your – what should have been – incredible Wildland Trek.  These unknowns are why we offer and highly recommend our Trip insurance to all travelers.

We have insurance plans that cover everything from the cost of your trip to the flights, hotels, and other travel expenses you may incur while booking and planning your adventure. Specific policies even allow you to cancel your trip for any reason, and not just circumstances beyond your control. Don't subject yourself to a financial loss due to an unanticipated situation.  With multiple plans to choose from, you can be ready for anything that fate may throw your way.

Visit our Trip Insurance page for more information.

Packing List

Not sure what to pack?  Our recommendation is to start by looking up the predicted temperatures for your adventure. Remember, Iceland's climate is notoriously fickle and can vary from cool and sunny to cold and snowy. It's, therefore, best to check the weather before your departure and pack appropriately.

Remember, you will be outside for the majority of the trek, so always pack sun protection along with rain-proof clothing!   Depending on the season, you will also want to include fleece or wool layers and winter gloves.

Conditioning

It is important to remember that while fun and fantastic, our trips are more than just trips: they're treks (Wildland Treks to be exact)!  Consequently, all of our tours involve varying amounts of physical activity and hiking. It is imperative to be in good physical and mental health before embarking on a trek with us.

We highly suggest that you train to physically and mentally prepare yourself for the tour, especially if you are a new or inexperienced hiker, or are nervous about the difficulty. Have no fear, however! We have created a list of Training Tips to guide and help you through the training process.  Check it out, and you can always contact us with any questions or concerns.  We're here to help you succeed and make sure your Iceland Wildland Tour is the trip of a lifetime!
Gallery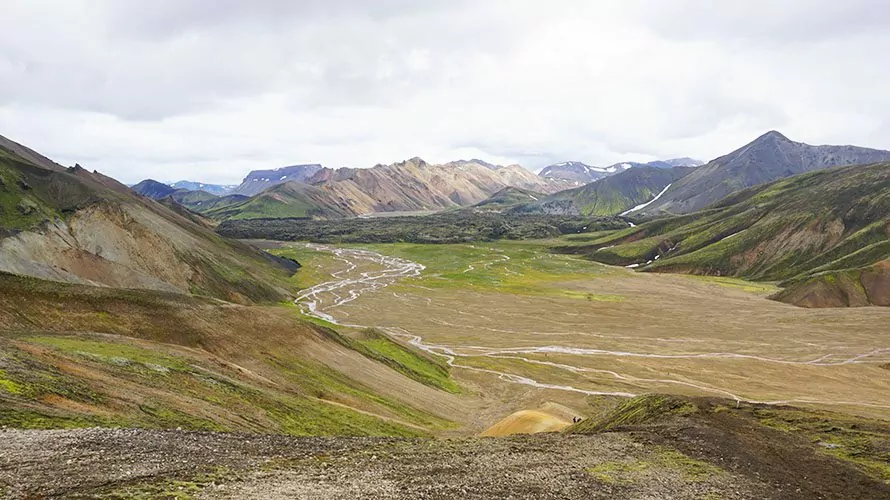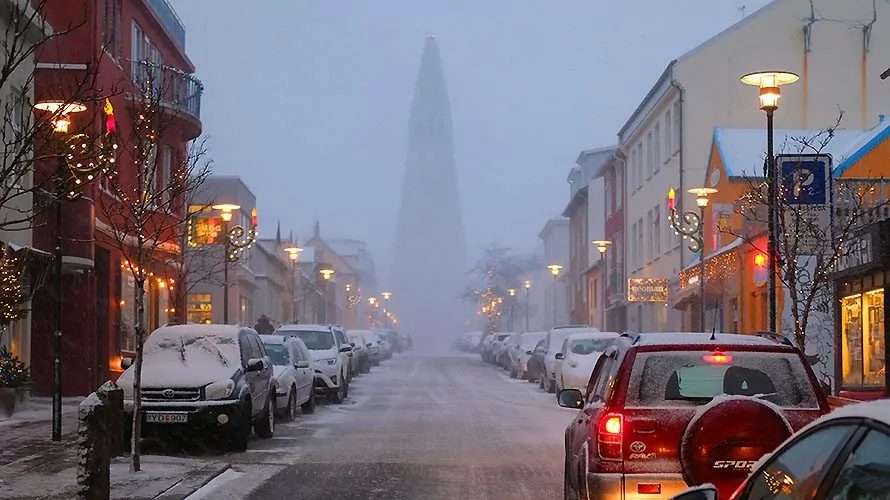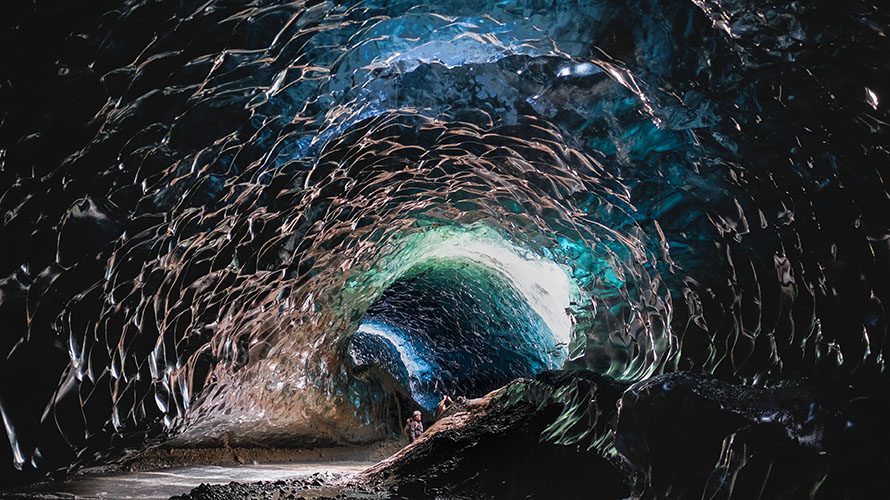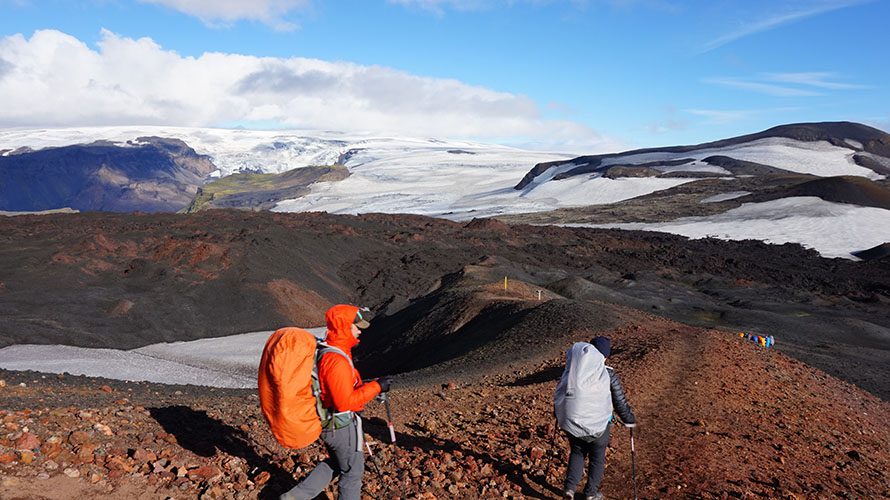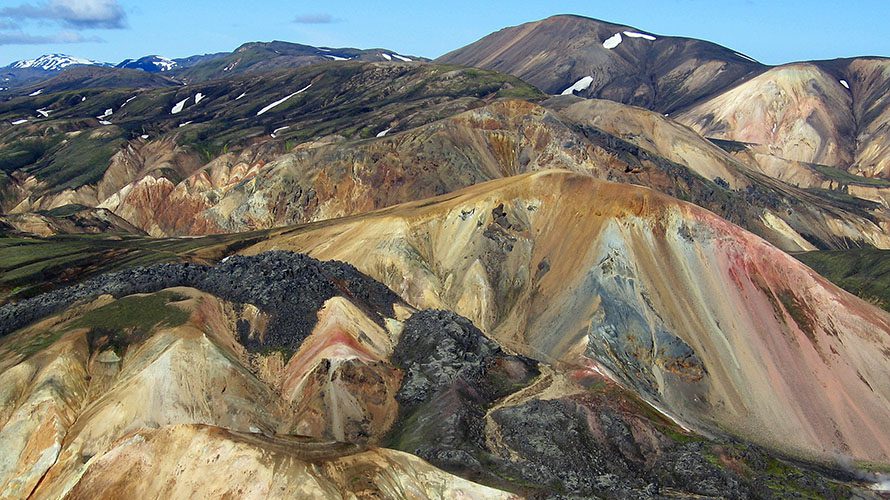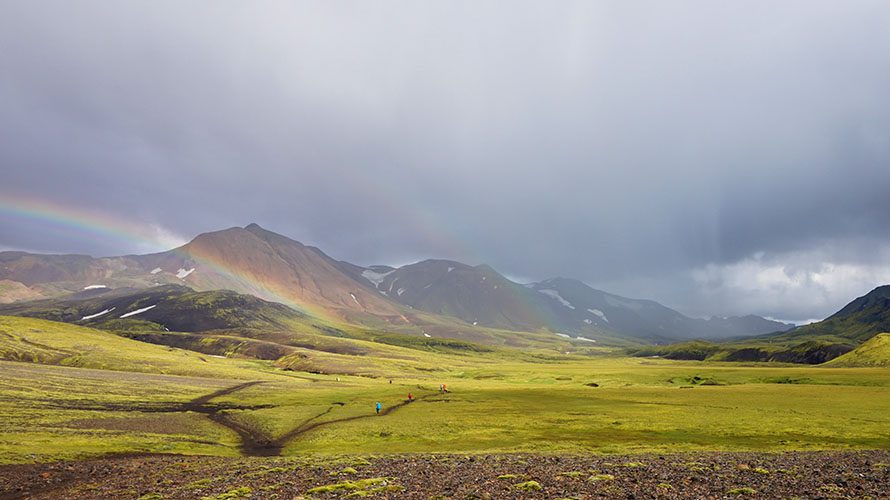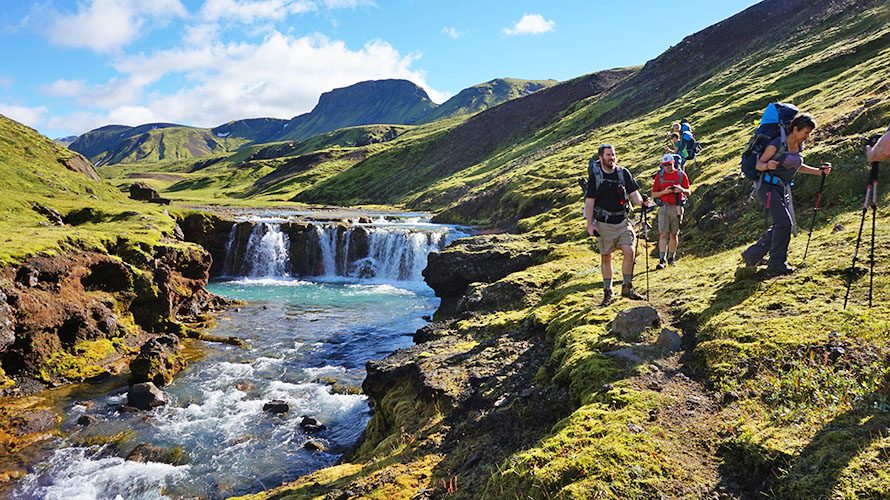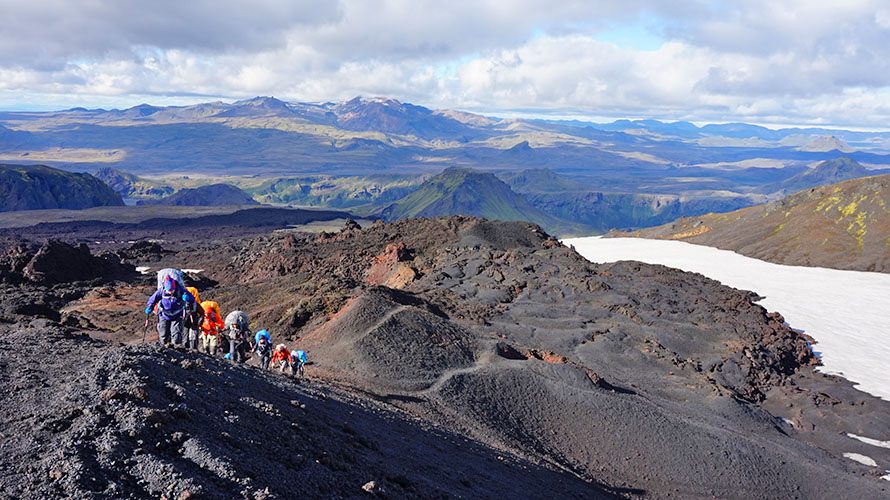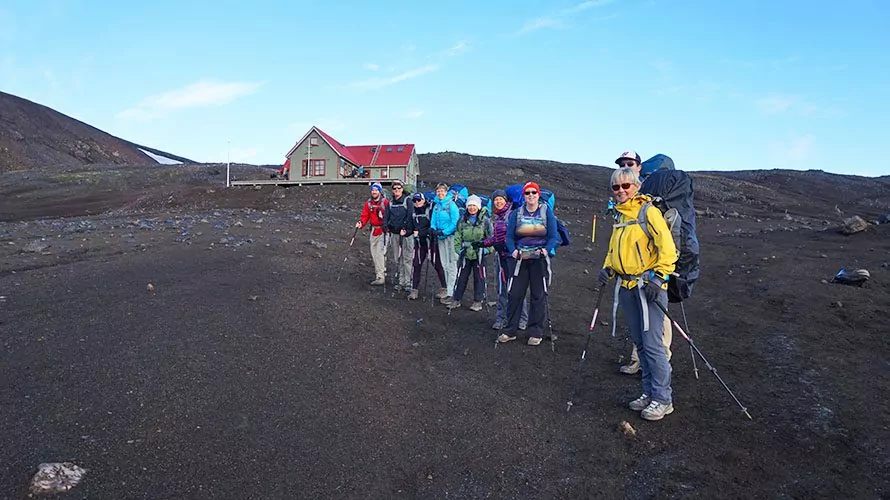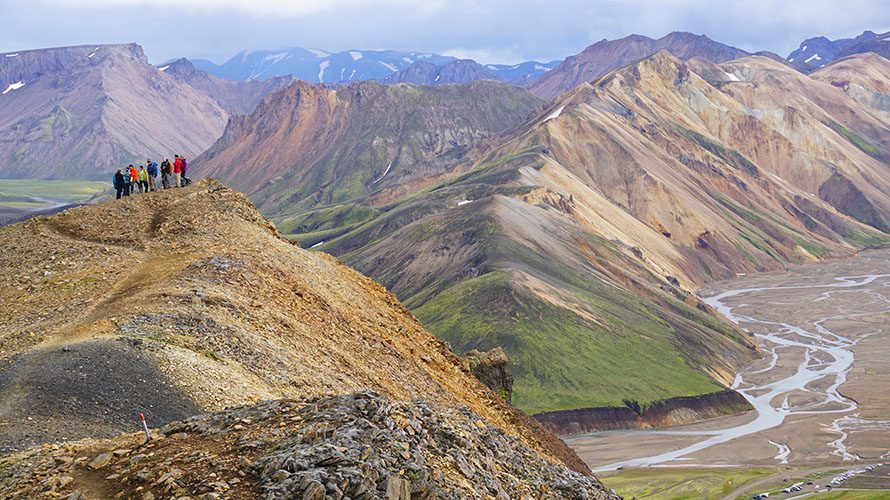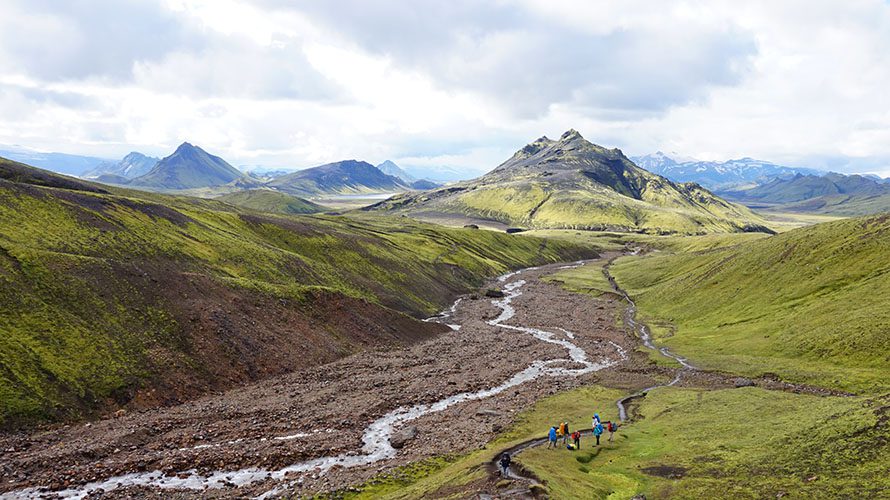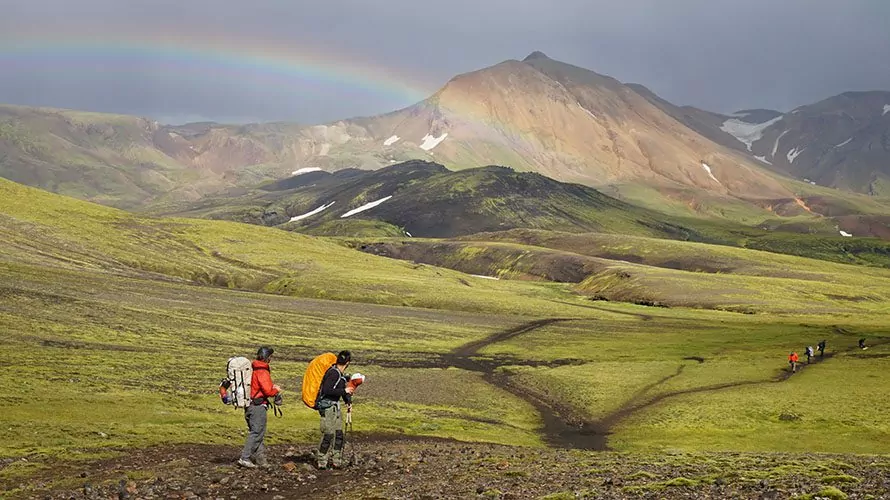 Have Questions?
Have more questions? Send us an email or call us at 800-715-HIKE (4453). We're here 7 days a week from 9:00 to 4:30 Mountain Time to make sure your trip planning goes as smoothly as possible.
Trip Information
For more information about all your options, check out our Iceland page on the website with the button below! Individual trip pages have detailed itineraries, trip specifics, travel information, and more.