All About Torres del Paine National Park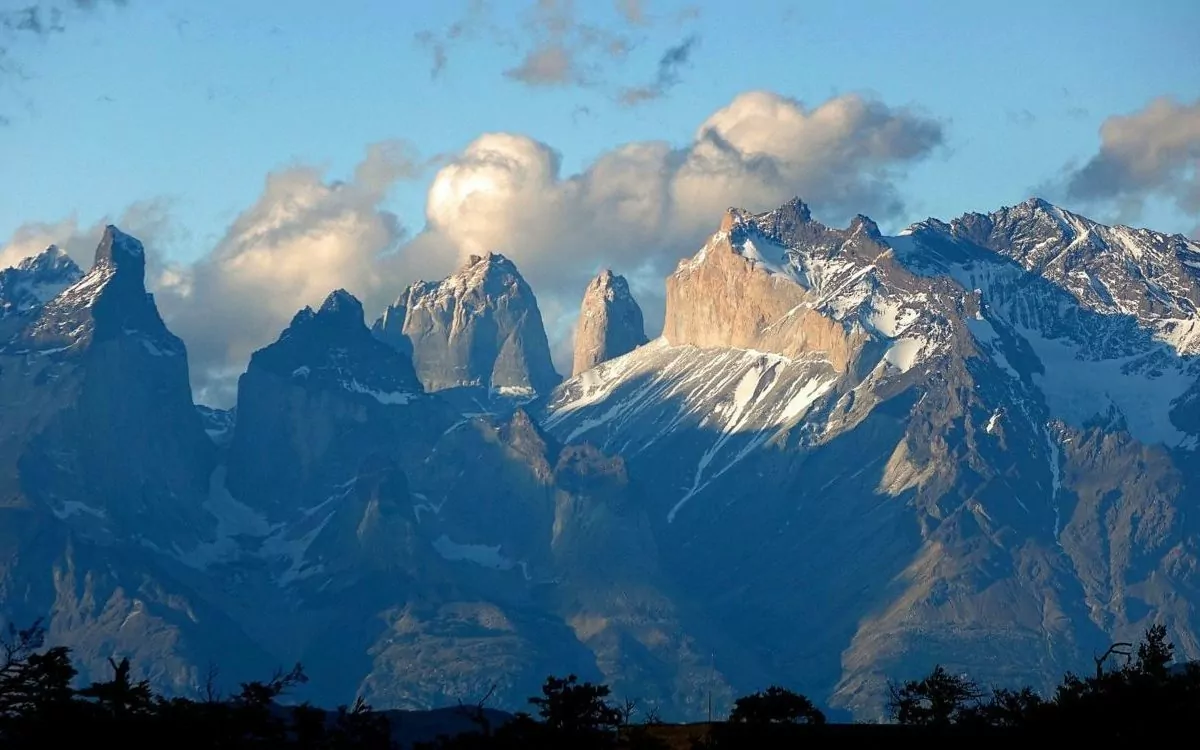 Torres del Paine has been elected one of the most beautiful places in the world by National Geographic and is the  crown jewel of Patagonia. This national park magically blends striking ice-fields, mountains, and lakes into a captivatingly beautiful yet rugged concoction that's just begging to be explored. These distinctions are therefore very well deserved!
Torres del Paine is located in Chile's Magallanes y la Antartica region on the very southern tip of South America. Therefore, this stunning landscape isn't the most accessible in the world. Which begs a few questions. Just how do you get there? Where can you hike? How do you make reservations? Are there guide services available? Well hiking friends, don't worry! All the research has been done for you and that information, along with my personal tips from visiting the park, are right here to answer all your questions about Torres del Paine National Park.
All-inclusive Torres del Paine Hiking Adventures
Getting There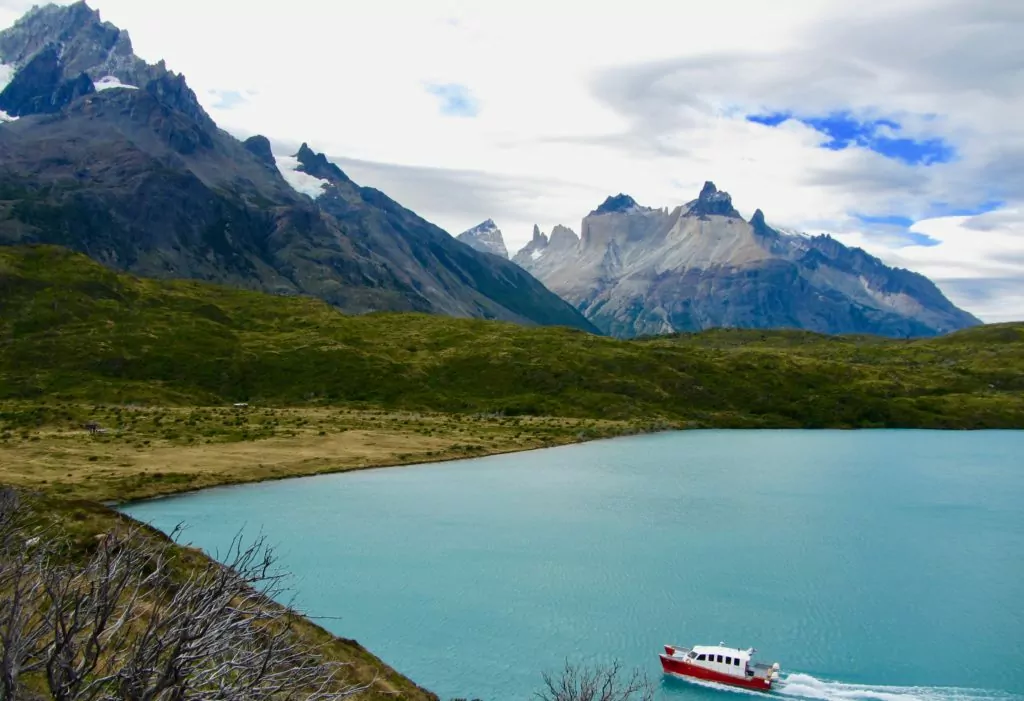 Let's start by tackling the big question. Just what on earth does getting to Torres del Paine National Park entail? Well, it's not quite as straightforward as the Grand Canyon – for example – but you'll get there in no time with some guidance!
By Plane
The fastest and most convenient option available is to fly. The nearest major airport to Torres del Paine is located in Punta Arenas, a large regional city located about 3 hours from Puerto Natales – the nearest city to the park. Flights to Punta Arenas typically depart from either Puerto Montt or Santiago.
For your scheduling, this means that if you're flying straight from the US to Torres del Paine, you'll likely have a layover in Santiago before catching a connection down to Punta Arenas. If you're already in Chile exploring northern Patagonia, then you'll head towards the major city of Puerto Montt, and take a flight to Punta Arenas from there.
Take Note! If you fly to Punta Arenas, you still need to bus from there to Puerto Natales, and again from Puerto Natales into Torres Del Paine itself if you are organizing your own transportation. See the 'Busses' section below for complete information.
Busses and Busses
Punta Arenas to Puerto Natales
If you've made it to Punta Arenas by flying, you still have some busses -or taxis – in your future. Puerto Natales is the gateway town into Torres del Paine, and is about 3 hours from Punta Arenas. Luckily for you, busses run very consistently over the busy summer months of November to March. The two primary bus companies are Bus-Sur and Busses Fernandez, for which you can purchase tickets either on their company websites or the travel websites Pasaje Bus and Recorrido (I've used both in the past).
Please save yourself a huge amount of stress and time by purchasing these tickets ahead of time! I know – from personal experience – that rushing to purchase these tickets at the Punta Arenas airport is a circus worth avoiding. Also, the rules on whether you need a printed ticket or just a confirmation on your phone tends to fluctuate from company to company, and from driver to driver. So once again, do yourself a favor, and print out all your bus tickets ahead of time to be on the safe side.
Puerto Natales to Torres del Paine
Congratulations, You've made it to Puerto Natales! Take some time to explore the waterfront or perhaps visit one of the many restaurants in town, and also remember to book your bus ticket on to the main event, Torres del Paine.
During the busy high-season, busses will depart from Puerto Natales everyday. Bus-Sur generally has the most trips, and tickets can either be purchased from their company site or the bus travel sites Pasaje Bus and Recorrido. Now this is where it can take some organization. There are TWO different bus stops in Torres del Paine. You'll need to decide between Terminal Laguna Amarga or Terminal Pudeto. Information on each terminal is below and specific details on each hike are provided in the 'What To Do' section below.
Terminal Laguna Amarga 
Drop Off for the classic 'O' Hike.
Drop Off if heading to Las Torres Hotel Estancia – Hotel runs shuttles for the 7km road to the hotel (no reservation required).
Pick Up after completion of the classic 'W' Hike.
Terminal Pudeto 
Drop Off to begin the classic 'W' Hike.
Requires additional ferry ride – see below.
If you are heading to Terminal Pudeto, please remember that your bus will always stop at Laguna Amarga first. You will be asked to disembark the bus, pay your entrance fee at the park station, and get back on board the same bus for the last leg to Terminal Pudeto. Take note that the park service only accepts cash for your entrance fee.
If you're taking a bus into the park, remember that you'll need a bus out! Therefore always remember to book your ticket back to Puerto Natales before leaving. If you're completing a hike through the park, your pickup terminal may be different that your drop-terminal, so be sure to double-check your itinerary.
As always, please print off your tickets and have them ready when boarding your bus.
Buses To The Region
It is possible to take a bus from elsewhere within Chile or Argentina to Punta Arenas or Puerto Natales. Be warned however, from Puerto Montt this bus ride is about 30 hours. This is a rough bus ride to say the least and not that much cheaper than flying. I'd, therefore,  only recommend the bus option if you're already deep in the southern regions of either Chile or Argentina, and the bus is the nearest and most convenient option. Otherwise, take the plane.
Ferry Information
Puerto Montt to Puerto Natales
For those of you lucky enough to have time to spare and are out on the long leash for your vacation, the Navimag ferry certainly offers a completely unique and unforgettable adventure. The 4-day journey, departing on Fridays from Puerto Montt during the busy summer season, will get you up close and personal with the beautiful fjords that populate the Patagonian coast on your way to Puerto Natales.
You have a long list of possible accommodation options when booking lodging. These options range from a private room to a hostel-style room which you will share with other passengers. It's important to note, however, that the Navimag is not your typical cruise experience. Mealtimes are set and shared with other passengers, and you shouldn't expect the same level of luxury that you'd see on a Caribbean cruise. Nevertheless, this is a fantastic option to see more of Patagonia en-route to Torres Del Paine National Park, albeit an expensive one.
Terminal Pudeto To Paine Grande
As mentioned in the 'Busses' section, if you're taking a bus to the Terminal Pudeto drop-off to begin a hike – most likely the classic W route – you will need to take the ferry across Lago Pehoe. This ferry terminal is located exactly where the bus will drop you off at Terminal Pudeto. The company that operates the ferry does not accept reservations, you simply walk up to the terminal/dock, board the ferry (if there's room), and pay your fare when you exit the ferry.
During high-season it's highly recommended that you show up early for your ferry as folks tend to line up 30-45 minutes prior to departure. If the ferry is full, you will have to wait until the next departure time. Luckily the ferry departure times are often in line with bus schedules, so you should have plenty of time to get to the dock!
Visa Information
Traveling to Chile is luckily a headache free experience as far as visas are concerned! Your passport, valid for the entire length of your stay, will be stamped upon arrival and you will receive a tourist card at the same time. Take note that this tourist card essentially looks like a receipt that the immigration officer hands to you when they stamp your passport, and they may or may not explain its importance to you.
Make no mistake, it's very important! You must present this receipt/card when you pass through departure immigration. Failure to do so will most likely result in fines, missed flights, and more than a few muttered oaths. So do yourself a favor, and staple it directly to the passport page that has your Chilean stamp so it can't fall out and get lost. to stay on top of the most recent visa and travel information, we recommend you visit the U.S. Department of State's website.
Vaccination Information
Chile currently does not require any extra vaccinations. The U.S. Department of State, however, recommends that you confirm that you're up to date on all recommended vaccinations within the United States. Check with your local doctor to make sure you're all up to date.
Travel Insurance
Almost nothing can ruin a trip faster than an unexpected injury or illness. Then to add insult to injury – or illness – you'll likely land with a hefty medical bill on top of your troubles! It's for exactly that reason, we recommend travel insurance to take the financial headache right out of the equation.
Here's how it works. You'll pay for an insurance policy that will activate on the first day of your trip, and most medical costs – including treatment, hospitals, and transportation – will be covered. They typically also cover lost or stolen personal items and cancelled flights. Always read the policy carefully before purchasing to make sure any activities you're planning – such as hiking – will be covered. I typically use World Nomads as their Explorer plan tends to cover hiking, climbing, diving, and many other activities that I tend to gravitate towards.
Luckily for you, Wildland Trekking also has many different policies available – both domestic and international – that are fine-tuned to fit within the company trip's terms and conditions.
When To Get There
September to November – Spring Shoulder: This is a wonderful time to beat the seasonal crowds to Torres del Paine, and enjoy the beautiful plant bloom as the winter cold recedes. However, chilly nights and very unpredictable weather mark this time of year where colds rains, and possibly snow can still blow through occasionally.
November to March – The High Season: These months tend to be the warmest and most pleasant of the year with daily highs in the 60s. While the possibility of rain is certainly lower than other times of the year, there's always a chance, so don't forget your rain jacket! Park visiting tends to reach a crescendo during this time period, so expect to be amongst many other travelers, and certainly make all your bookings well in advance.
March to May – Fall Shoulder: When the temperatures plummet as winter approaches, the crowds also see a marked decrease. Once again, however, the weather may turn at any moment with chilly rainstorms often blowing through. But the fewer crowds and trail traffic may well be worth it, just bring your cold weather gear.
May to September – Winter: Snow and/or rain with daily highs around the 30s or 40s mark this time of year. Consequently, many sections of the park are closed, and you'll likely require a guide for those that are open. Most hotels and amenities also tend to be closed at this time. The result? Almost non-existent crowds! While it certainly takes much more planning and grit to visit the park at this time, seeing the winter majesty of Patagonia without constantly dodging other visitors may certainly make it worthwhile.
Where To Stay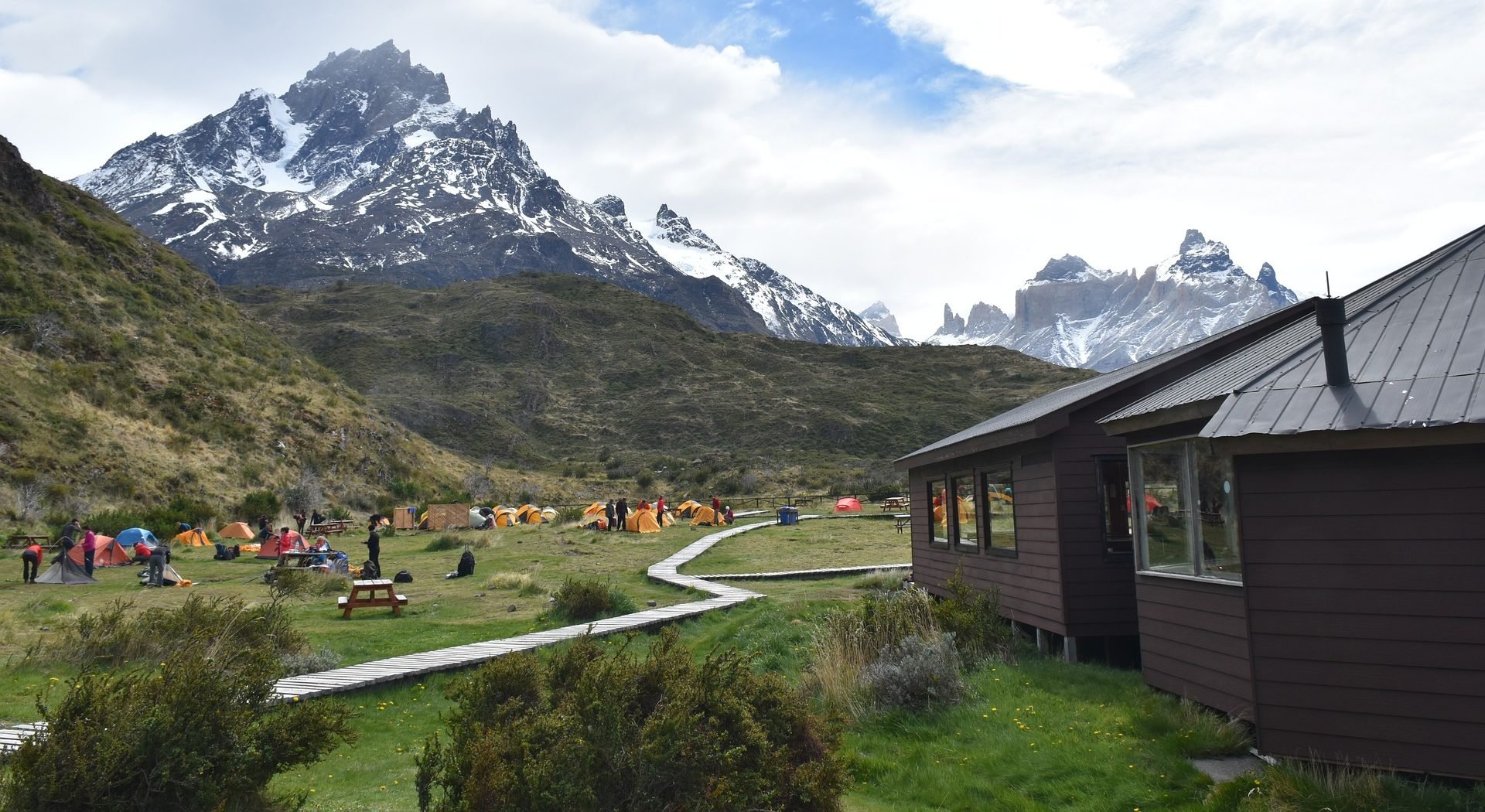 Puerto Natales
This is the nearest large city to the national park – about 2 hours away by bus. There are plenty of hotels, hostels, and Airbnbs throughout city for you to rest before and after your Torres del Paine adventures. But remember, Puerto Natales doesn't have to be just a transit point for you!
The city has plenty of tours and activities for you to pick from and experience this truly unique region. My top recommendation in this department is to rent bikes and take a day-trip out in the countryside. Head north on route Y-300, past the airport, soak up breathtaking views of the distant mountains and nearby gulf, then hang a right towards Y-290 where you'll find a national monument housing Chile's famous Mylodon caves. The bike trip in total, all the way out to the caves and back, is about 35-40 miles, so modify as you desire!
You'll find many tour operators, park offices, and bus operators scattered throughout Puerto Natales to answer any and all last minute questions about Torres del Paine National Park. Furthermore, there are many outfitters where you can rent camping or hiking equipment if you so desire.
Punta Arenas
This is the primary regional hub and will be your entry point into Patagonia if you're flying. The city itself has plenty of hotels and hostels to spend then night before transferring to Puerto Natales, although it's very easy to arrange a bus directly to Puerto Natales after landing if you wish.
But if you end up spending a day or two here, there's still plenty to do. One of the most popular activities is to join a day-trip to view the plethora of marine life in the area, including a nearby colony of penguins.
Torres del Paine Resorts
For jaw-dropping views and first-class service, there are several resorts in or near Torres del Paine that offer an exceptional Patagonian experience. Some are more remote than others, but each and every one will make for an unforgettable adventure! To get you started, here are a few of the top resorts in Torres del Paine:
Las Torres Hotel Estancia – Within day hiking distance of The Towers
Explora Patagonia – Absolutely stunning views of Lago Pehoe and the mountains beyond
Hotel Lago Grey – Shares Lago Grey with Grey Glacier and offers ferry trips to get up and personal with the icebergs and glacier
Rio Serrano Hotel – Very plush spa facilities combined with striking landscapes just outside the park
Don't want to worry about which hotel to pick, or booking, or transportation, or anything at all? Then our lodge-based tour through Wildland International is exactly what you need to learn all about Torres del Paine National Park from the comfort of a beautiful room and delicious meals.
Camping
The staple type of trip that the majority of adventurers undertake in Torres del Paine is a multi-day hiking and camping trip. The national park has many campsites scattered around the entire massif to facilitate a plethora of different hiking opportunities; the most iconic hiking trips are the 'W' and 'O' treks. These treks are discussed below.
These campsites are generally fairly well maintained, feature basic bathrooms, and often include a shelter to prepare food. The most crucial item for you to remember, however, is that as hiking is incredibly popular, you must book your campsites well ahead of time – months ahead of time for the summer season! But, there's a trick to that endeavor. There are three different companies, with three different booking websites, that run the campsites around Torres del Paine.
But don't panic! The booking process is still manageable with just a little bit of know how, and here's how to know:
The three companies are Fantastico Sur, Vertice Patagonia, and CONAF (Chile's Park Service). The CONAF page also includes a very helpful map that pinpoints each campsite in the park and who operates them. All these campsites are also listed below, along with which hike typically uses them. The list starts from the campsite nearest to the Laguna Armarga bus stop and proceeds counter-clockwise around the park, following the 'O' Circuit.
Primary Campsites:
Las Torres Central (Fantastico Sur): Start 'O' Circuit, End of 'W' Trek
Chileno (Fantastico Sur): Option for either 'O' or 'W' Treks
Seron (Fantastico Sur): Option for 'O' Circuit
Dickson (Vertice): Option for 'O' Circuit
Los Perros (Vertice): Option for 'O' Circuit
Campsite Paso (CONAF): Option for 'O' Circuit
Grey (Vertice): Option for 'O' and 'W' Treks
Campsite Paine Grande (Vertice): Option for 'O' and 'W' Treks
Italiano (CONAF): Option for 'O' or 'W' Treks
Los Cuernos (Fantastico Sur): Option for 'O' or 'W' Treks
Frances (Fantastico Sur): Option for 'O' or 'W' Treks
Refugios
Many of the areas operated by Vertice and Fantastico Sur also offer refugio accommodation. These are essentially dorm style accommodations where you reserve a bed ahead of time. Food is often an option when booking these beds. Therefore, if you're a little worried about camping out in the elements every night, or toting your own food for the entire trek, this can be an excellent option!
The areas that offer refugio accommodation are listed below.
Campsite and Refugio Grey (Vertice)
Paine Grande (Vertice)
Campsite and Refugio Los Cuernos (Fantastico Sur)
Campsite and Refugio Torres Central (Fantastico Sur)
Chileno (Fantastico Sur)
Explore Your World – Unforgettable Hiking Vacations
What To Do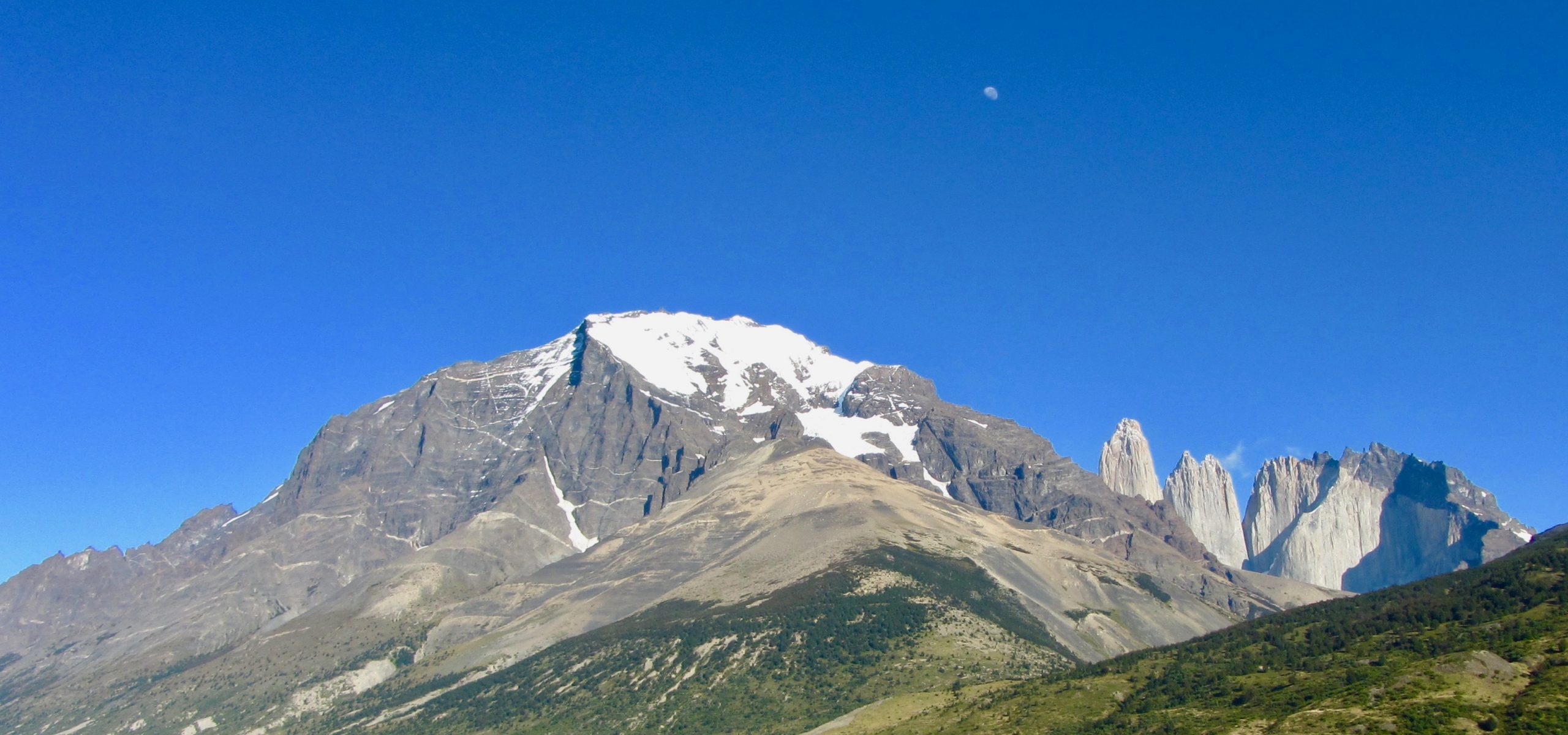 Now we get to the big question. With all this hype about Torres del Paine, what do you actually do there? Well friends, you have plenty of options! We've itemized the big items below so you'll have plenty of choices on your adventure.
Hike The 'W'
The W hike covers approximately half of the entire Torres del Paine Massif. But don't worry! You'll still be treated to some of the best views Torres del Paine has to offer. These views will include the stunning Southern Patagonian Ice Field, crisp blue glacially-fed lakes, and the stunning towers themselves, for which Torres (Towers) del Paine is named.
So how do you do it? Well, I'm not going to lie, it requires a fair amount of planning on your part. Which can include your gear choice, camping reservations, and simply setting up your itinerary. In fact, there's just that much information involved that we've crafted a blog post just for the 'W'!
Guided W Treks are also available and are a stress-free, exciting way to do this trip. The tour company handles permits, gear, transportation, meals, and provides a professional guide so you can focus 100% on enjoying your adventure. Read more…
Hike The 'O'
Where the W covers about half the park, the O circumnavigates the whole massif so you can see absolutely everything Torres del Paine has to offer! This will include incredible views of the massif from every angle possible, glaciers, icebergs, ice-fields, and the iconic towers.
This hike generally takes anywhere between 6 – 10 days to complete. Like the W, you'll need to book well in advance to reserve your campsite or refugio stays. For general information on making your bookings, check out our blog post covering the 'W' hike, as you'll be booking through the same websites for the O. For specific information related to this trek, look out for a future blog post covering the O circuit!
Guided 'O' Treks are available and are a stress-free, exciting way to do this trip. The tour company handles permits, gear, transportation, meals, and provides a professional guide so you can focus 100% on enjoying your adventure. Read more…
Hike Up To The Towers
Seeing the iconic towers of Torres Del Paine doesn't necessarily require multiple days of hiking. The towers are viewable with a day hike from any of the following locations. All locations can be accessed by the Laguna Amarga bus stop.
Las Torres Hotel Estancia
El Chileno Refugio or Camping: Operated by Fantastico Sur
Sector Torres Central Refugio or Camping: Operated by Fantastico Sur
Don't make the mistake of associating 'day hike' with 'easy', however! The hike is approximately 6 miles out and 6 back – depending on your start point. Add to that about 3000ft of elevation gain, and you have quite the day of hiking. However, the striking trio of granite towers rising over 9500ft into the sky behind a beautiful blue mountain lake make this sweaty day well worth the effort.
Kayak To The Southern Patagonian Ice Field and Glacier Grey
Nothing quite compares with looking out in the distance, and seeing nothing but ice, snow, and indomitable mountains all the way to the horizon. That's what Glacier Grey and the Southern Patagonian Ice Field hold in store for you on the west side of Torres del Paine. Many organizations offer kayak excursions, including Hotel Lago Grey and private outfits starting out from camp grey on the banks of the lake.
Kayaking these frigid waters allows you to get up close and personal with the many icebergs that dot the lake. As well as kayak straight up to the massive ice wall that marks the beginning of the ice field that stretches for over 200 miles!
But instead of going through the hoops of organizing your own kayak trip, wouldn't it be nice if it was simply included in your overall hiking itinerary? Done. Wildland International includes a once-in-a-lifetime kayaking experience on Lago Grey in nearly every Torres Del Paine itinerary! Specifically, the full Torres circuit, the W trek, and our Patagonia lodge-based tour.
Go Horseback Riding
While the Torres Massif is certainly the main draw to this region, don't skate over other adventures! For example, consider exploring the local gaucho – South American Cowboy – culture and ranch life. Horseback rides are offered through many of the local resorts and hiking trips, and will take you up to breathtaking views of the Torres Massif and nearby glacial lakes.
If you want to go a step beyond horseback riding, then a more in-depth ranch immersion trip where you can truly develop an appreciation of the remarkable local ranch culture may be just what you need. And luckily for you, Wildland International offers just that with our Gaucho Life Cultural Tour. You will have to chance to live, sleep, and eat at a working ranch in some of the most breathtaking scenery Patagonia has to offer while experiencing some of the most iconic aspects of gaucho life such as lamb roasts and horse riding. Read more…
And there you have it friends! We've covered all you need to know to plan an unforgettable adventure to one of the most stunning landscapes in the world, Torres del Paine. You know the seasons, the transportation, the accommodation, and the activities. So what're you waiting for? Start planning and have that adventure. Or, if planning is simply not your forte, simply contact Wildland International to have Patagonia delivered to you on a silver platter.
Wildland Trekking Hiking Adventures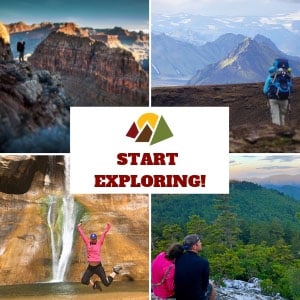 As the world's premier hiking and trekking company, Wildland believes in connecting people to fantastic environments in amazing ways. Torres del Paine National Park offers an array of incredible hiking and trekking experiences. Wildland International provides 4 different multi-day hiking and backpacking adventures in the region. Read more about our Torres del Paine and Patagonia trips.
To learn more about our guided backpacking trips and all of our award-winning hiking vacations, please visit our website or connect with one of our Adventure Consultants: 800-715-HIKE