Astral Rassler 2.0 Hiking Boots Review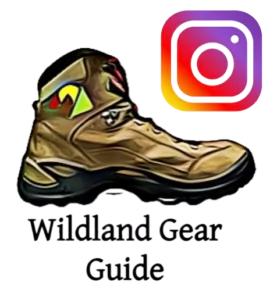 Don't forget to follow us on Instagram for the latest gear news!
Hello adventurers! My name is Liz Lucas, and I'm a professional hiking guide with Wildland Trekking leading Grand Canyon hiking trips and Utah Guided tours. Although you may not associate the Southwest Desert with water, we often find ourselves hiking with rivers and creeks as we follow the river bed, and fully submerging your footwear is commonplace on several of our tours. Combine this with the fact that I had a multi-week raft trip on the books in addition to my regular guiding trips, and you can see that a water-specific pair of boots would be a massive benefit – that's why I jumped at the chance to test the Rassler 2.0 from Astral!
These boots are designed for rugged adventuring in or near water. Think rafting, canyoneering, and backpacking along water – and I did all three during my test! So let's take a look at how the Rasslers did and what they have to offer.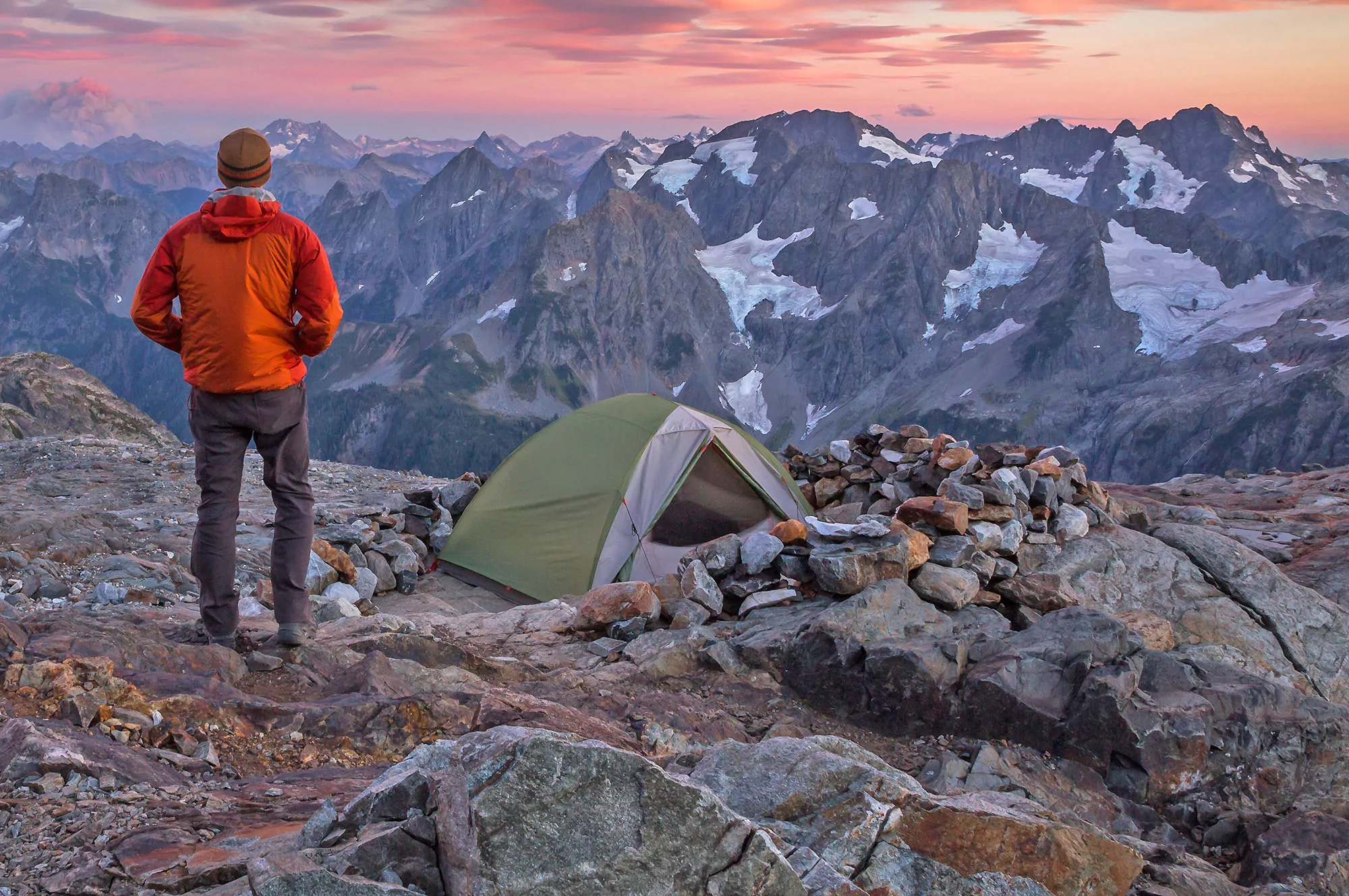 The Rassler 2.0 is designed as a tough, quick-drying river shoe that can stay grippy in very wet environments. Let's take a look at this shoe's basic specifications.
Price: $150.00
Boot Type: L

ightweight, mid-cut – sits at ankle

Material Information:

Uppers: Hydrophobic, Quick-Dry Canvas
Midsole: EVA foam w/ medium arch, level heel to toe, and a roomy toe box
Outsole:  G.ss™ rubber

Waterproofing: Not waterproof – boots are very quick draining and drying
Weight: ~15-18 oz
The Rassler 2.o is designed specifically for the river rats out there. Its incredibly durable and grippy outsole thrives on wet rocks, while the rest of the boot is designed to drain water fast and dry extra quickly. Put all these points together, and it's clear that the Rasslers are intended for rafting day trips, raft packing, and other adventures on the water. Folks portaging a canoe or kayak, hikers following waterways, and adventurers canyoneering will also benefit from the Rasslers' design.
Notable Features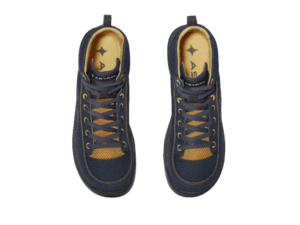 The Rassler 2.0 is an exceptionally specialized piece of footwear. Therefore, these boots include several notable and thoughtful features that make them stand out amongst their peers – so let's take a closer look at these features to better understand what the Rasslers offer.
Hydrophic Canvas Uppers – quickly shed water even after being fully submerged. Hydrophobic means that the canvas has been treated to repel (and not absorb) water. Canvas is also highly durable and abrasion resistant, perfect for rocky river environments.
G.ss Rubber – is Astral's proprietary rubber blend to maximize friction in wet conditions while preserving abrasion resistance and overall durability.
Quick Draining –thanks to strategically placed draining holes located along the midline of the boot. These allow water to escape quickly while also promoting ventilation so that the boot can dry quickly.
Philip Curry first established Astral in 2002. Since then, they've been an industry leader in producing quality, ethically sourced products for the outdoor industry. The company's roots are in water-focused sports, and they have many collections that focus on kayaking, boating, and rafting. However, they've expanded in recent years to include trail/hiking footwear alongside clothing, and all their products continue to reflect Astral's high standard for ethical and safe products that remove dangerous chemicals from the build process without sacrificing performance.
THE TEST – QUICK OVERVIEW
I took the Astral Rasslers with me on trips to Grand Canyon National Park and Grand Staircase National Monument. During these tests, I used the Rasslers for rafting, backpacking, and canyoneering and got to see what they can do in the exact environments they were designed for.
From near-freezing temperatures to 70-degree weather, I took these boots through countless creeks and streams, and they spent significant time underwater (oftentimes with the boots fully submerged).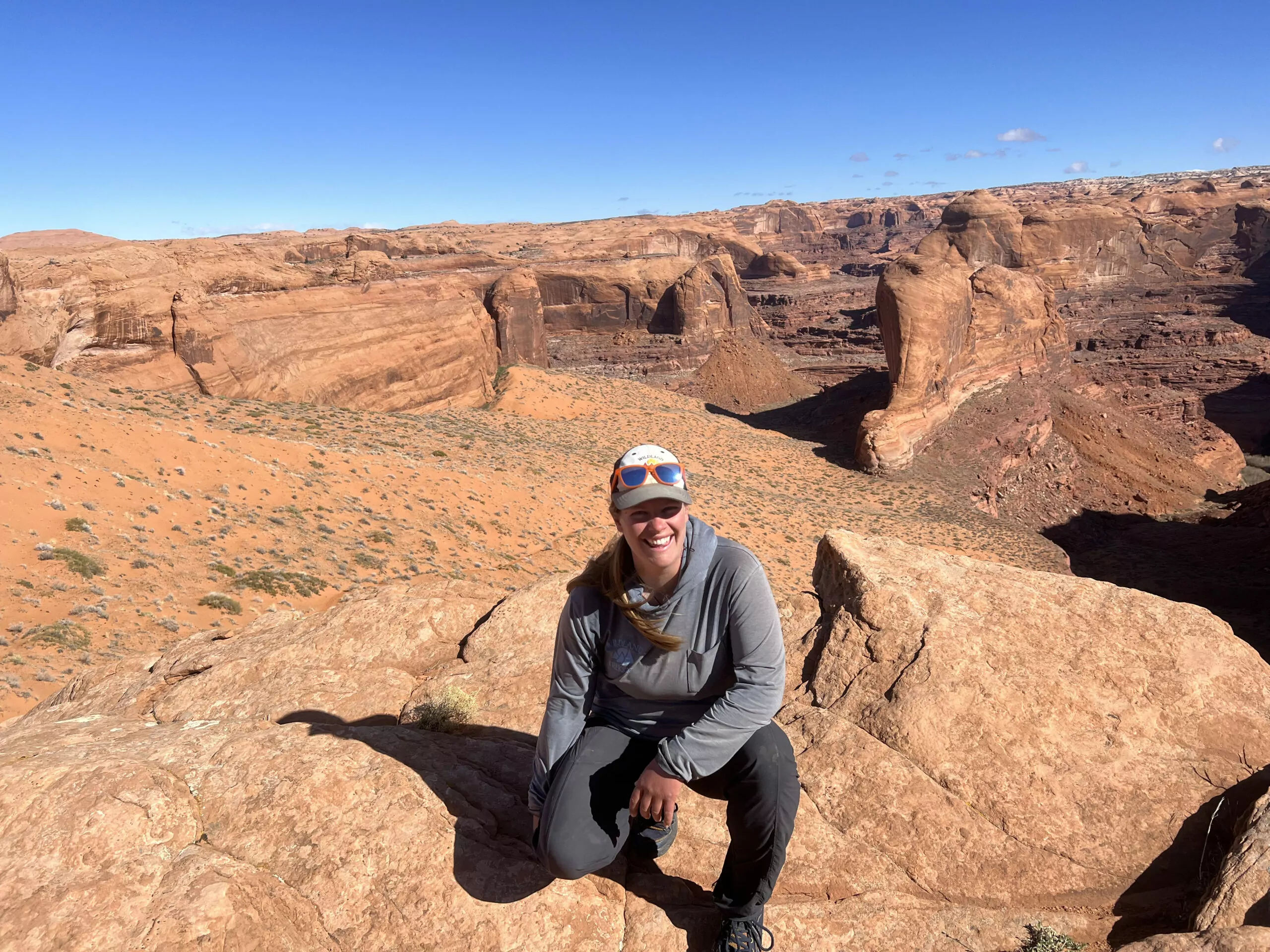 We've talked about the Rassler 2.0 features and basic specifications, along with the river environment they're designed for, so now it's time to wade into the in-depth review of how these boots performed in the field. I'll review important performance criteria below and give the Rasslers a score for each criterion from 1 to 5 – where a 5/5 is the best score. Then, I'll go into detail about how the Rasslers performed in each category and why I assigned that particular score.

Durability and Grip – 5/5
I was thoroughly impressed with these shoes! I put them through the wringer during my test, including frequent water crossings, mud, and sharp rocks. But after 30 straight days in the field, there was only some minor wear and tear along some of the threading (more of an aesthetic detail), but the integrity of the boots was unfazed – they were just as solid and bombproof as the day I took them out of the box.
Honestly (and shockingly), they looked almost like new after over 30 days of field use with daily tussles with muck, water crossings, and slick rock. Lastly, the rubber sole held up fantastically! I never noticed the rubber getting scraped or damaged, and yet they provided a consistent and reliable grip on even the slipperiest of rocks. Even when my companions were sliding around, I felt stable and protected. 
Comfort and Support – 4/5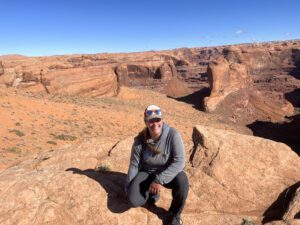 Overall, I thought the Astral Rasslers 2.0 to be very comfortable.
First off, I noticed and appreciated the wider toe box. This, combined with good adjustability in the laces, provided a nice, comfortable, and roomy fit that could accommodate neoprene socks when I needed them. Additionally, I could quickly tighten up the laces for a more aggressive fit when necessary without the boots feeling too tight or pinching anywhere. So full points for overall comfort and adjustability – Astral hit the bullseye without being too loose for adventure use or too tight for comfort. I also like that they sit just above the ankle. This allows for a little more protection when walking in challenging areas and also keeps a little more sediment out.
My 4/5 rating in this category is simply because the Rasslers don't have much in the way of overall support (especially arch support). They state that the shoe is designed for a natural step with the heel and ball at the same level, and this design approach doesn't place a lot of emphasis on additional support. Therefore, I noticed its absence and wished for a little bit more. Of course, wearers can always add inserts to achieve their desired support.
Weight/Bulk – 4/5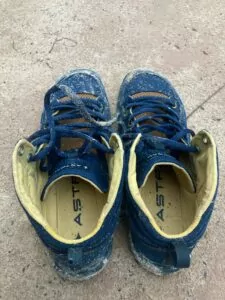 The Rassler 2.0 is the best shoe I have had moving in and out of the water, and this is in large part due to its lightweight design.
I have tried a myriad of shoes to navigate hiking through creeks and rivers, and this one is easily the best since it can drain water so quickly and still stay lightweight even when wet. Many shoes feel noticeably sloshy and heavy when you get out of the water, but here, the Rasslers still feel nimble and light even when wet. And if they feel light when wet, you can imagine how agile they feel when dry. At only about 15 oz for a pair, the Rasslers never felt like they were weighing me down.
Overall Quality – 5/5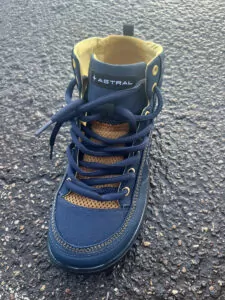 These boots were very intentionally and thoughtfully designed.
From the big picture, everything from the upper canvas, to the rubber, to the seams holding it all together held up very well against the plethora of conditions I threw against them. I could feel the high-quality materials from the start of my test, and they did not disappoint once throughout my trip.
Zooming in, the spacious and uncomplicated footbed design also means that there are fewer crevices for sand and grit to accrue. This, in turn, makes the Rasslers very easy to clean and clear out any sediment that might slip in during river work. However, the plush upper ankle buffer does an excellent job of cushioning the ankle against any sharp rocks while also providing a good barrier against grit getting into the boot.
So overall, I'm very impressed with the Rassler 2.0 quality. My test encountered everything from river backpacking to rafting, from almost freezing temperatures up to 70 degrees, and these boots never let me down.
Water Control – 4/5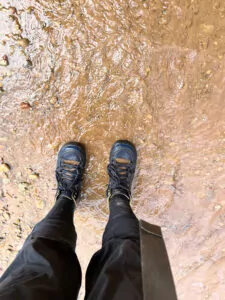 First and foremost, let's emphasize that the Astral Rassler 2.0 boots are not waterproof. They're designed for frequent water encounters and feature several draining holes to shed water fast and expedite the drying-out process.
Within these defined parameters, the Rasslers did very well during my test. Whenever I fully submerged them in water – which was typically several times a day – they drained quickly and rarely felt sloshy with water. But most importantly, they did an admirable job of drying out and being ready for the next day's adventure by morning.
Many types of shoes – even those designed for water – sometimes hang on to water for days on end and take a very long time to dry. Not so with the Rasslers. Almost without fail, I'd get the shoes soaking wet during the day from our river adventures, but they'd start drying as soon as I left the water due to the draining holes shedding water and facilitating ventilation. I'd then leave them to dry even more overnight, and they'd be ready to go in the morning. There were a couple of instances where they'd still be wet in the morning, but the vast majority of the time, I was very impressed with how quickly the Rasslers shed water and dried.
Price – 3/5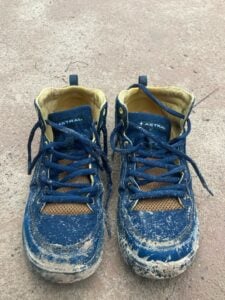 After using the Rasslers in the field and comparing their price to similar products on the market, I'd say that they're priced fairly with other options.
They're not a steal by any means and are certainly a sizeable investment in your foot comfort and stability while on a water adventure. But I firmly believe that you're getting what you pay for, and if you're in the market for a bombproof pair of water boots that can keep up with you no matter where your adventures take you, then the Rasslers may well be worth the price.
Bringing It Together
We've talked about plenty of aspects of the Astral Rassler 2.0 Boots, and we've covered a lot of ground! So let's sum it up. the Rasslers are burly, high-quality river boots that offer excellent grip in wet conditions while draining water and drying reasonably quickly. They're an expensive addition to your kit, but I think they're worth it for folks looking for consistently reliable water boots. So, in short, take a look at the pros and cons below.
Pros:
Comfortably roomy fit with space enough for neoprene socks

Very tough build that holds up to sharp rocks
Excellent draining capability
Superior grip on slick rocks
Lightweight and doesn't feel bulky when wet
Cons (Not Many!) 
Pricey – but worth it if you know you'll use them regularly
Minimal support – you may want to add an insert
What is The Rassler Boot's G.ss Rubber?
Astral first hit the market using Stealth Rubber from the brand 5.10. This material was originally developed for rock climbing, so you know it's already very grippy on most surfaces. But Astral decided they wanted to go even further, and so developed their own G® Rubber.
The G.ss, used for the Rassler 2.0, is the stickiest and grippiest iteration of the G® Rubber. It provides a bewilderingly good grip on even the slickest of river rocks. I experienced this crazy grip firsthand on wet rocks in the Grand Canyon while my colleagues were slipping left and right. But what's more, the G® Rubber blend also maximizes durability, allowing these boots to stand up to the constant abrasion that canyoneering and river hiking offers.
Final Thoughts
I loved testing the Astral Rassler 2.0, and these boots surpassed my expectations in many areas. First off, they're comfortably spacious, providing plenty of room for the sock of your choice or even neoprene for long days in the water. The canvas upper was also fantastically durable and held up to sharp rocks and abrasions exceptionally well while still draining water nicely and drying very quickly for such a burly shoe. Lastly, the proprietary G.ss rubber lived up to its reputation and provided outstanding traction on even the slickest rocks and muckiest terrain.
I was truly impressed with these boots and would highly recommend them to any hikers or rafters that have a lot of river days in their future. The Rasslers are a significant investment in your foot comfort, but if you know that you'll use them often and to their full potential, then I believe them to be worth that high price. And lastly, just remember that the Rasslers don't offer a ton of foot and arch support, so consider adding your own inserts if this is something you need.
Rock on and stay safe!