Welcome to Wildland Trekking's Backpacking Tent reviews!
Take a look at the latest hiking pants, shorts, and other hiking bottoms with our professional gear testers.
Good legwear is critical to a successful hiking trip, and our professional guides know what works out in the field. From desert excursions such as our Utah Hiking Tours to the more chilly environs we find as we gain elevation on our Colorado Hiking Trips, a good pair of pants or shorts designed for the conditions is a must-have. Therefore, join us as our guides discuss their field test results from testing gear in the field.
This section will cover all types of hiking legwear, including full-length pants, shorts, skirts, skorts, and everything in between! For wool leggings and other baselayers, visit our baselayer reviews section.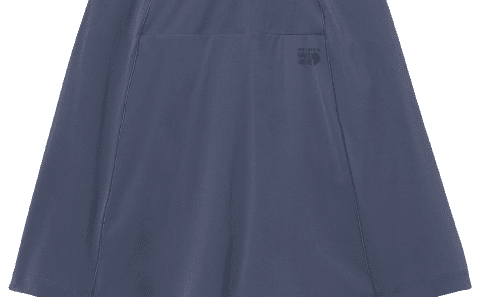 Mountain Hardwear Mountain Stretch Skort
After intense testing in Vietnam, Wildland guide Myriam Bishop shares her results and experiences for the Mountain Hardwear Skort.
Stretch Skort Review