Grand Canyon Basecamp Tour
Trip Highlights
South & North Rim Hikes
Premier Camping
Phenomenal Views
Desert View Watchtower
Canyon Solitude
Remote, Seldom Hiked Trail
Historic Navajo Bridge
Guides Choice Trip
Description
The North Rim is a summer paradise with only 10% of the visitation the South Rim gets, cooler temperatures, shaded forests, more wildlife, and wonderful, remote areas with fantastic views. This tour is an opportunity to get to know the North Rim by enjoying the well-known highlights like Bright Angel Point and the historic Grand Canyon Lodge, as well as exploring remote areas that few people know about. It's also an extraordinarily great camping experience that feels a lot more like Colorado than the Grand Canyon. We start this trip off with a hike on the South Rim as well, for an all-around experience of Grand Canyon National Park!
Your guide will lead you on 1 hike off the South Rim and 3 hikes off the North Rim – the challenge of the treks will vary to allow for recovery and relaxation in between. We've hand-picked the hikes specifically for their uniqueness, adventure and scenic beauty. Some of the highlights include breathtaking views, incredible natural and cultural history, views of the Colorado River, stunning conifer and Aspen forests, ancient fossils, and remote wilderness. Each night you'll return to camp in the cool pine forests of the North Rim. A tasty dinner, comfortable camp, cozy campfire, and mind-blowing star-filled sky will be your setting in the evenings.
Read more …
Return Guests get a 10% discount on all Trips!
DIFFICULTY LEVEL 2
Scale of 1-5. 1 is least difficult; 5 is most difficult
This trip follows a variety of trails from well maintained to more rugged. We are hiking near cliff edges, but are able to stay several feet away most of the time. On Day 1 we hike the Grandview Trail, which has increased exposure compared to the rest of the trip.
Hiking Distances: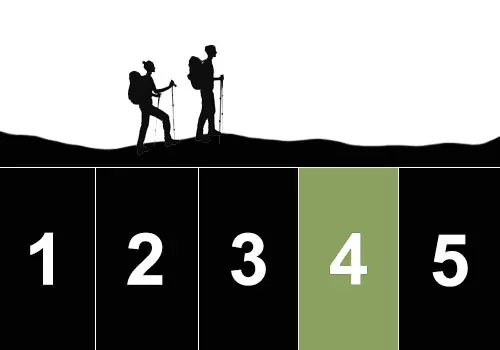 Up to 9 mi
Backpack Weight: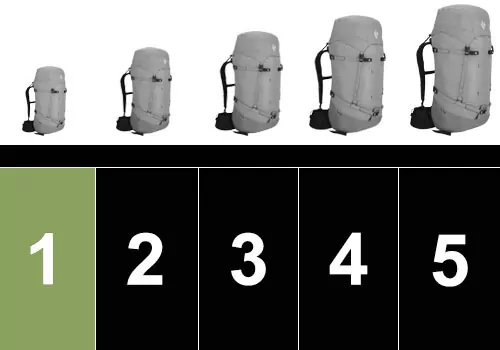 10-15 lbs
Terrain: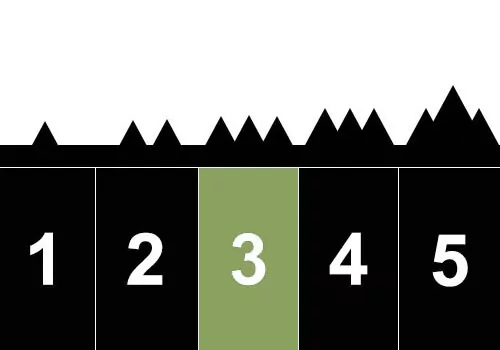 Moderately Rugged
Max Daily Elev. ↑↓: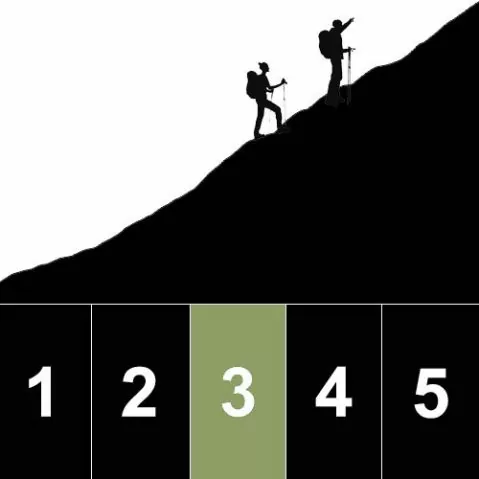 Up to 2k ft
Heights Exposure: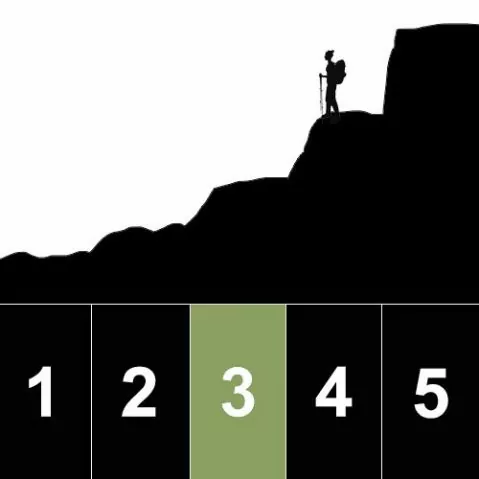 Moderate
Physical requirements:
Hiking uphill and downhill with a 10-15 lb backpack for 6-8 hours
Maintaining balance and footing on variable, uneven terrain
Hiking in 95+ degree fahrenheit temperatures (May-Sept)
Hiking with moderate heights exposure
SOLITUDE LEVEL 3
1 least solitude, 5 most solitude
You can expect to be around other people most of the time in camp and on the rim, but having hours of solitude at a time on some of the hikes.