Fall Colors in the Smokies Backpack
Trip Highlights
Dramatic Fall Colors
High Mountain Meadows
Breathtaking Views
Pristine Creeks
Historic Fire Tower
Appalachian Trail
Description
There's no better way to enjoy the explosion of fall colors in the Great Smoky Mountains than on a backpacking trip, far from the Park's busy highways and crowded boardwalks. On this trip we hike into the backcountry for 4 days past waterfalls, along mountain ridges, near the shores of pristine creeks, to breathtaking views from high mountain meadows, and along a dramatic section of the Appalachian Trail to a historic fire tower. We'll be surrounded by the explosion of colors the Smokies are famous for from mid October through early November. Trees like the sugar maple, scarlet oak, sweetgum, red maple, hickory and more transform from summer shades of green to reds, purples, oranges, pinks, yellows and more, turning the mountains into a kaleidoscope of colors that dazzle the senses.
Be ready to hike, enjoy, photograph and revel in the wonders of the Appalachian fall foliage season on this fall colors backpacking tour you'll never forget!
Please Note: The Smokies' fall foliage typically occurs between the last week of mid October and early November, but it is a natural process that varies year by year. We have done our very best to schedule the tour dates for the best chance to see the peak fall colors, but as with many things in nature there are no guarantees. Regardless of the stage of the fall foliage during your tour, it's a stunningly beautiful area to hike and explore, and a magical season in which to be there. 
Read more …
DIFFICULTY LEVEL 3
Scale of 1-5. 1 is least difficult; 5 is most difficult
SUMMARY OF DIFFICULTY
This hike travels along a wide very well maintained trail all the way to the first camp. Day 3 will have us crossing two creeks right out of camp and then making a short but steep climb to the ridge. Once summiting the top, a quick drop down to camp for night 3. Day 4 will be down hill along a maintained trail back to the trailhead.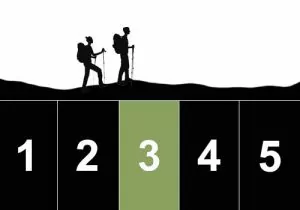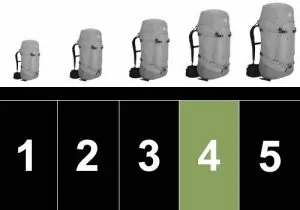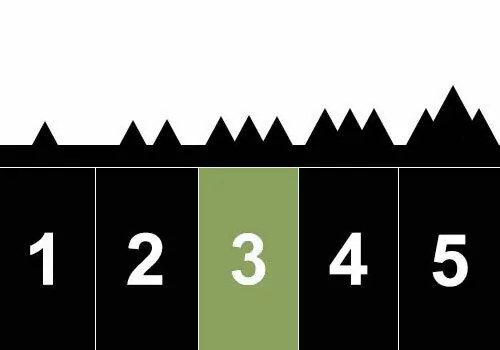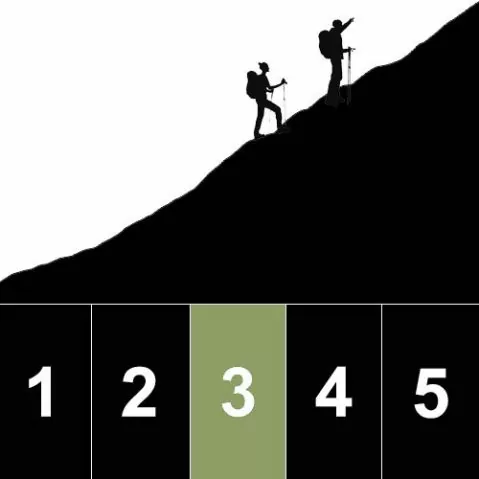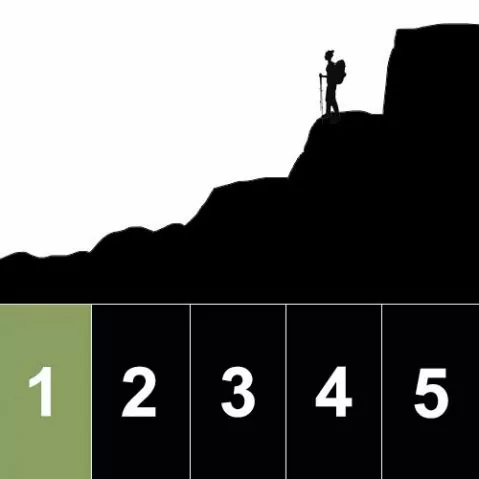 PHYSICAL DEMANDS OF THIS TRIP
Hiking uphill or downhill with a 35-45 lb backpack for 6-8 hours
Maintaining balance and footing on moderately rugged terrain
Creek crossings
SOLITUDE LEVEL 2
1 least solitude, 5 most solitude
We rate this Great Smoky Mountains backpacking trip a solitude 2. You can expect as much as an hour of solitude at a time.
PRIVATE TRIPS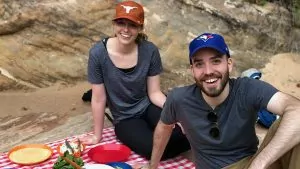 Travel in perfect company by booking a private trip exclusively for your group!
Our sliding scale for private trips is based on the final number of guests in your group. Rates are per person and do not include sales tax, national park fees or guide gratuity. The final rate is based on the actual number of guests on the trip and may adjust based on cancellations or additions.
Please Note: you can also enjoy a private trip at our normal scheduled rates by filling any empty tour to capacity. However, if group members drop from the tour those spots will automatically become available on our website for instant booking. By purchasing a private trip at the rates listed below, your trip will remain exclusive to your group regardless of cancellations. 
PRIVATE RATES FOR THIS TRIP
2 People: Rate x 2.5
3 People: Rate x 1.75
4 People: Rate x 1.25
5+ People: Rate x 1.15
*all rates are per person
Backcountry Campsites
Our Great Smoky Mountains National Park backpacking trips primarily utilize backcountry campsites vs. shelters. The shelters – particularly along the popular Appalachian Trail – are very crowded and often plagued by rodent infestations and other undesireable qualities. The backcountry campsites on the other hand have wonderful solitude, are often nestled near creeks, and in general offer a cleaner, much more authentic and rewarding wilderness experience. Our backpacking itineraries therefore may follow the Appalachian Trail (which requires staying in shelters) for a day or part of a day, but in general we have decided on quieter, more scenic loop hikes that provide quality camping and a genuine wilderness experience.
Feel free to give us a call at 1-800-715-HIKE (4453) with any questions you have about campsites or our use of the Appalachian Trail!
PDF Trip Itinerary Packet
Book online