Cordillera Huayhuash Trek
Trip Highlights
Stunning Alpine Scenery
Spectacular Glacier Fed Lakes
4 High Mountain Passes
Unique Local Wildlife
High Elevation over 15,000 Feet
Ancient Inca Ruins
Mountain Solitude
Acclimatization Day Hikes
Guides Choice Trip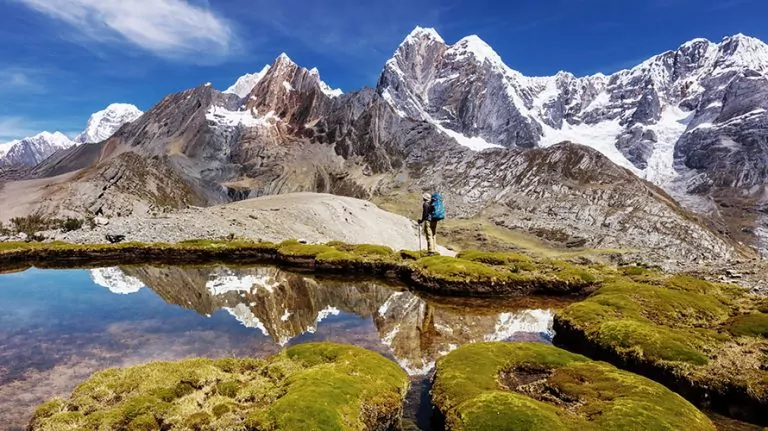 Description
This trip takes us into the Cordillera Huayhuash, a tightly bunched, sensational 18-mile long collection of high peaks in the Peruvian Andes. This trekker's paradise is remote, wild and stunningly beautiful. The range is the home of Siula Grande (20,814′), the location of the famous mountaineering book and movie "Touching the Void." We acclimatize for several days in Huaraz, Peru by taking spectacular high elevation day hikes in the surrounding mountains and sleeping at a lower elevation in town. We can then head into the higher mountains safely, feeling good and prepared for the upcoming trekking adventure. On this trek we cross four high mountain passes, all over 14,000 feet and three higher than 15,000 feet. We camp next to stunningly beautiful alpine lakes and in broad, grassy valleys with wildflowers and rushing alpine creeks. And all the time we're staring in awe up at the soaring, snow-laden Andes giants that tower above us with peaks at elevations above 20,000 feet!
Read more …
$340 Single Supplement
DIFFICULTY LEVEL 4
Scale of 1-5. 1 is least difficult; 5 is most difficult
SUMMARY OF DIFFICULTY
This trip requires significant elevation gains and losses on rocky steep trails, and tops out at over 15,000 feet. The higher elevations make the trekking and trail terrain more difficult and necessitates training for most guests to be well prepared.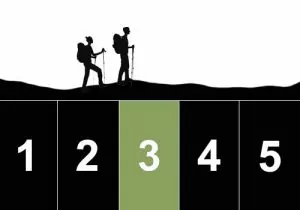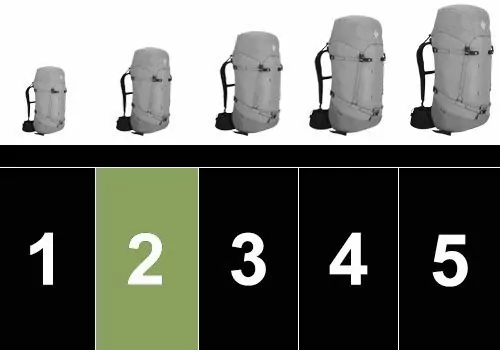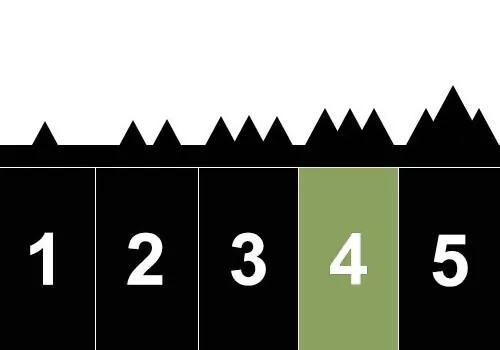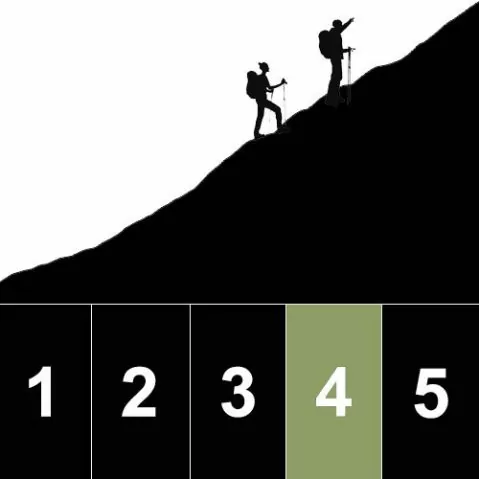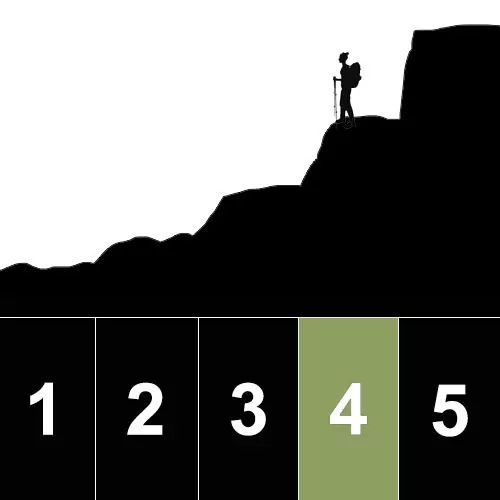 Please Note: Terrain, Elevation Gain and Heights Exposure ratings reflect the section or day of the trip with the maximum difficulty of each. Much of the trip is at easier levels. See the trip itinerary for more detailed information.
PHYSICAL DEMANDS OF THIS TRIP
Hiking uphill or downhill with a 10-20 lb backpack for 7-8 hours
Maintaining balance and footing on variable, uneven steep terrain
River, creek crossings and rock hopping
Hiking at elevations of 15,000+ feet
SOLITUDE LEVEL 3
1 least solitude, 5 most solitude
We rate this Peru hike a solitude 3. Expect hours of solitude at a time on the trail. Camps are usually set up in the vicinity of other groups in beautiful natural settings.
Taxes & Fee's
Minimum of 2 Guests
We require a minimum of 2 guests to confirm this trip. If a trip date is not confirmed yet, you can register and will be notified when the trip is officially confirmed. We recommend not making final travel arrangements until your trip meets the minimum number of guests and is confirmed.
In most cases, if a trip does not reach the minimum number of guests, you may choose to transfer to another trip date or another trip, or be refunded your payments in full. We make the final determination for these trips 65-60 days before the departure date.
Private Trips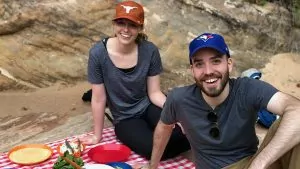 Travel in perfect company by booking a private trip exclusively for your group!
Our sliding scale for private trips is based on the final number of guests in your group. Rates are per person and do not include sales tax, national park fees or guide gratuity. The final rate is based on the actual number of guests on the trip and may adjust based on cancellations or additions.
Please Note: you can also enjoy a private trip at our normal scheduled rates by filling any empty tour to capacity. However, if group members drop from the tour those spots will automatically become available on our website for instant booking. By purchasing a private trip at the rates listed below, your trip will remain exclusive to your group regardless of cancellations. 
Private Rates FOr This Trip
2 People: Rate x 2.5
3 People: Rate x 2
4-5 People: Rate x 1.5
6-10 People: Rate x 1.15
11-12 People: Rate x 1
*all rates are per person and single supplements apply
PDF Trip Itinerary Packet
Book online
ITINERARY
ITINERARY
Day 1
On this Peru trekking trip, a Wildland Trekking representative will pick you up from the Jorge Chávez International Airport in Lima, Peru. We transport you to our hotel (included) in the popular Miraflores district of Lima. The afternoon/evening is yours to rest, explore the city, and eat on your own. Be sure to drink copious amounts of water en route, as flying and traveling will certainly dehydrate you, and the elevation in Huaraz tomorrow is over 10,000 feet. Being hydrated (i.e. drinking lots of water and not drinking alcohol in excess), well fed, and being well rested are all critical components of dealing with significant elevation changes and properly acclimatizing. Proper self-care is important before, and during the trek.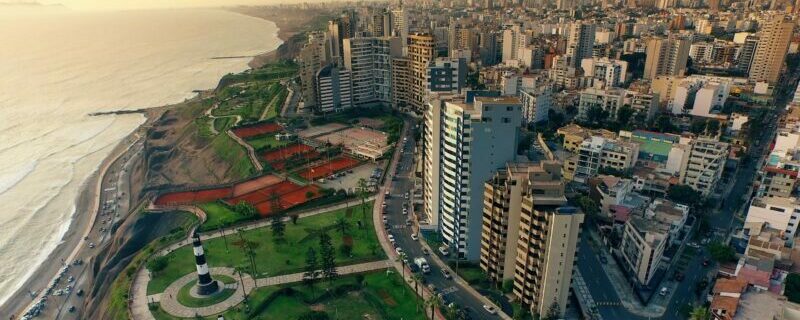 Day 2
This morning breakfast is included at the hotel and then the group will meet at 7am to share a private vehicle transfer to Huaraz, Peru. Along our scenic drive we will stop for lunch and restroom breaks whenever needed. Once we arrive in town, we'll get checked into our rooms and the afternoon will be yours to relax or explore the city. At 6pm we will have our scheduled orientation meeting. After our meeting we will walk to our favorite, local Huaraz restaurant for dinner.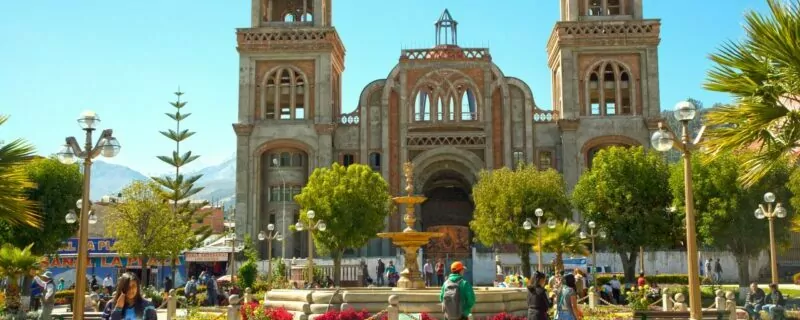 Day 3
Hiking Distance: 3.5 mi (5.6 km)
Elevation Gain: 1755 feet (535 m)
Elevation Loss: 2060 feet (628 m)
Trekking Duration: 4-5 hours
This morning we enjoy a Peruvian breakfast at the hotel in Huaraz. Following breakfast, we pack our day packs and head to Chiwipampa, where we find the trailhead for our hike. We'll set out on a 2-3-hour hike along locally farmed fields and beautiful sections of trail lined with the unique native plant species up to Wilcacocha Lake. At the lake, we'll have lunch and take in the amazing panorama of the whole Cordillera Blanca Mountain range while helping our bodies acclimatize. After lunch, we descend to our transportation and ride back to Huaraz, where we'll have free time until we meet for dinner.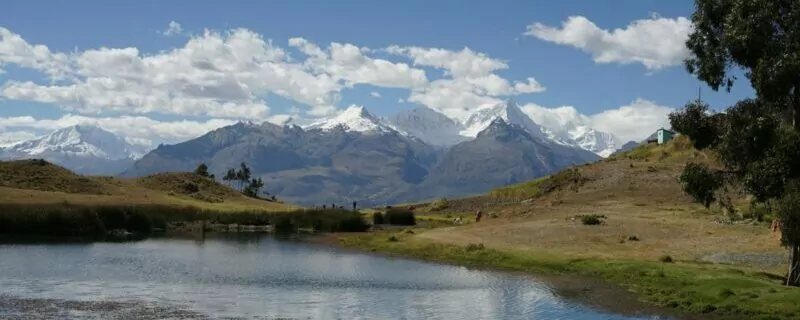 Day 4
Hiking Distance: 3.8 mi (6.1 km)
Elevation Gain: 2360 feet (720 m)
Elevation Loss: 2360 feet (720 m)
Trekking Duration: 5-7 hours
This morning will serve as a second acclimatization day. After another delicious hotel breakfast we'll pack our day packs and drive roughly 1 hour to the village of Pitec. At Pitec, we begin to hike slowly on our way up to Churup Lake. The walk will take 3-4 hours and once we arrive, we'll have lunch and enjoy the amazing glacial lake and stunning mountain scenery. When we are ready, we'll descend down a different trail between 2-3 hours until we get back to Pitec. Upon arrival at Pitec, we board our transportation for the 1-hour drive back to Huaraz. We will have time to freshen up before meeting for dinner.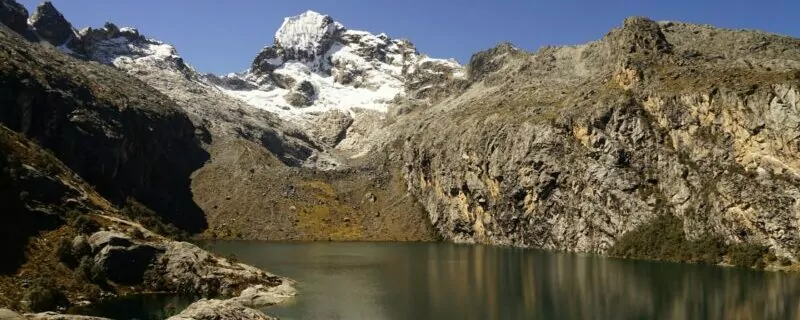 Day 5
Shuttle: 8-10 hours
Camp Elevation: 12,569 feet
This morning after a filling breakfast we depart Huaraz and drive approximately 4 hours to the ruins of Wanuku Pampa. Wanuku Pampa is an ancient ruin built by the Inca (Quechua) people on the trading highway from Cusco, Peru to Quito, Ecuador. We'll have lunch and spend some time exploring the ruins and historical area. When we are ready, we'll continue our drive 4-5 hours more to Queropalca where our night's camp will be set up and ready for us.  Tonight's dinner will be our first of many meals prepared by our team's chef.  After dinner your guide will provide the plan for the start of our multi-day trek tomorrow!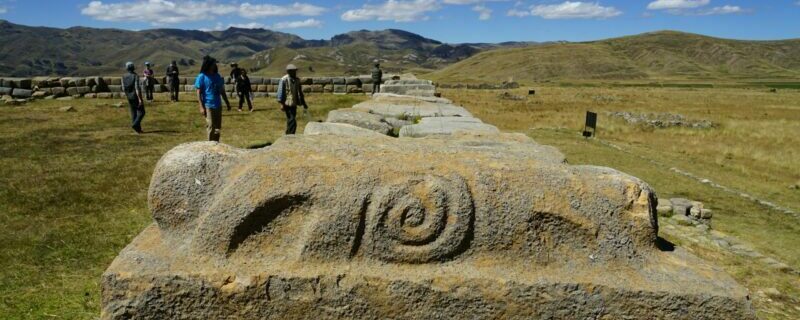 Day 6
Hiking Distance: 6 mi (9.7 km) / (Optional Hike: 2.25 mi/12.1km)
Elevation Gain: 1620 feet (494 m) / (Optional Hike Gain: 1525 feet/465 m)
Elevation Loss: 585 feet (178 m) / (Optional Hike Loss: 1525 feet/465 m)
Trekking Duration: 4-5 hours / (Optional Duration: 1-2 additional hours)
After a nutritious breakfast, we'll breakdown camp and pack our gear onto the mules. From here, we lace up our boots and begin hiking. We'll be accompanied on our walk today with breathtaking mountain views of Siula Grande, Yerupaja and Ninashanca. We walk 4-5 hours until we arrive at the Carhuacocha Lake camp (13,615′), where we'll have a relaxed lunch and camp for the next 2 nights. With our extra time here, you can relax at the lake and take in the amazing scenery. For anyone wanting an extra challenge and to explore a bit more, we can hike up to a viewpoint high above the lake before our much deserved dinner prepared by our chef and served by our camp staff.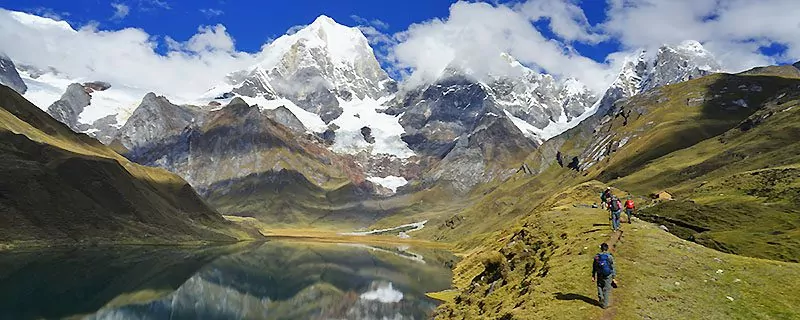 Day 7
Hiking Distance: 8.1 mi/13 km
Elevation Gain: 2650 feet (808 m)
Elevation Loss: 2650 feet (808 m)
Trekking Duration: 6-7 hours
After a relaxed breakfast, we'll leave our camp set-up and start our day hike up the valley to the Laguna Quesillococha, Laguna Siula, and Laguna Jancacocha. We will spend some time taking in the spectacular scenery from viewpoints along the way and pick a great spot to have our packed lunch. The prize view of the day comes from climbing up to our highest point of our hike and looking back over our trail and the lakes. After taking in this extremely picturesque vista, we'll start heading back to camp the way we came. Today's hike might be strenuous but is absolutely one of the highlights of the trip. At camp we'll have time to change clothes and rest until our dinner is served.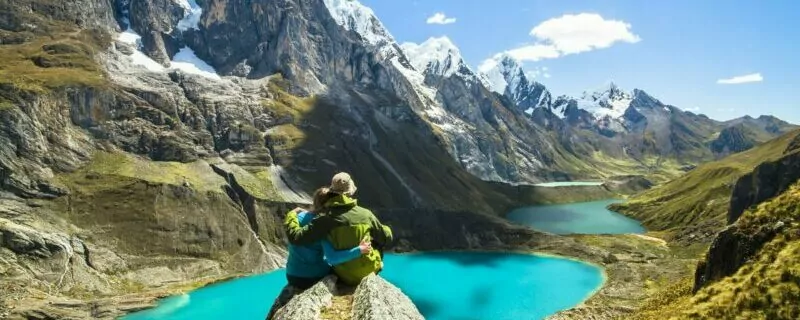 Day 8
Hiking Distance: 7.5 mi (12.1 km)
Elevation Gain: 1800 feet (549 m)
Elevation Loss: 1515 feet (462 m)
Trekking Duration: 6-7 hours
After breakfast this morning we'll pack up camp and start off on our trek for the day. We begin hiking for roughly 3 hours until we reach the Carhuac pass (15,255′). At the pass we'll stop to appreciate and photograph awe-inspiring views of the giant mountains Jirishanca (20,098′) and Ninashanca (18,396′). We'll enjoy our lunch and take in the sweeping views around us before descending to Mitucocha camp (13,878′). Upon arrival at camp, we are greeted by our crew with hot drinks and snacks. You'll have free time to relax or explore the area around Lago Mitucocha before dinner is served.
Day 9
Hiking Distance: 5.6 mi (9 km)
Elevation Gain: 2475 feet (755 m)
Elevation Loss: 2200 feet (671 m)
Trekking Duration: 7-8 hours
After an early breakfast, we pack up and leave camp by 8 am. We begin our ascent to our second pass, Cacanan (15,419′). Once again, we are surrounded by gigantic, glaciated mountains and breathtaking views. We are literally hiking in the Land of Giants today, which for most guests is an indescribably rich and humbling experience. We'll have lunch at or near the pass and descend to the Quartelhuain camp (13,468′). Tonight's camp is picturesquely set in a high meadow landscape beneath the surrounding towering peak of the Cordillera Huayhuash. We'll have time to relax and take photos of this amazing camp before another chef prepared meal.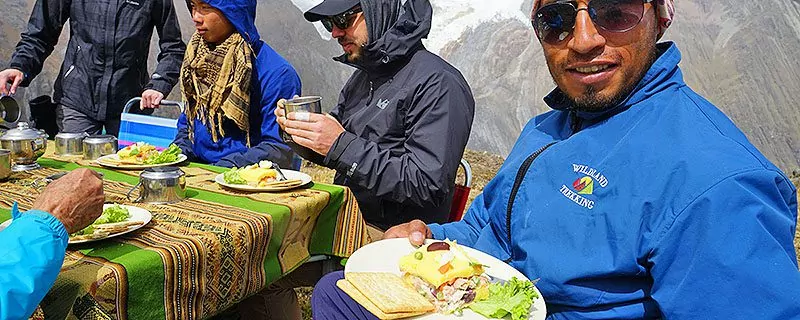 Day 10
Hiking Distance: 8 mi (12.9 km)
Elevation Gain: 2675 feet (815 m)
Elevation Loss: 2995 feet (913 m)
Trekking Duration: 8-9 hours
After another breakfast in camp, we'll pack up and begin our 3-4 hour ascent to our third pass and the highest elevation we'll reach on our trek, Sambuya Pass (15,584′). As we hike we'll soak up fantastic views of the mountains Ninashanca, Jirishanca, Yerupaja and Rondoy. After lunch, we'll head down to our final camp at Jahuacocha lake (13,287′). Upon arrival at camp, we'll have free time to relax with hot drinks and snacks. Dinner will be served with the outstanding views from camp as our backdrop. Your guide will provide the plan for our last day of hiking before we enjoy another well-deserved night of sleep in the Cordillera mountains.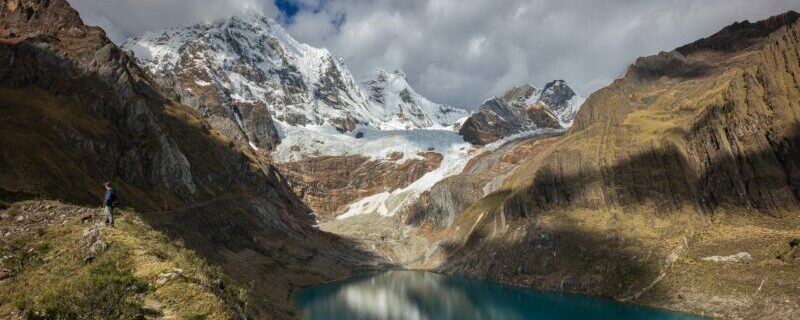 Day 11
Hiking Distance: 8 mi (12.9 km)
Elevation Gain: 2040 feet (622 m)
Elevation Loss: 4665 feet (1422 m)
Trekking Duration: 5-6 hours
After a delicious breakfast, we begin hiking on a mostly flat trail until a short climb to our fourth and final pass, Pampa Llamac (14,108′). We'll make sure to take a long break here and soak in our final panoramic views of the surrounding mountains before descending to the end of our hike at Llamac Village (10,827′). Here we'll have lunch and board our private vehicle for the 4.5 hour drive back to Huaraz. Upon arrival in Huaraz, we'll check into our hotel rooms, have showers and meet for our final celebratory dinner together. Here we will say goodbye to our guide and thanks for a successful trip.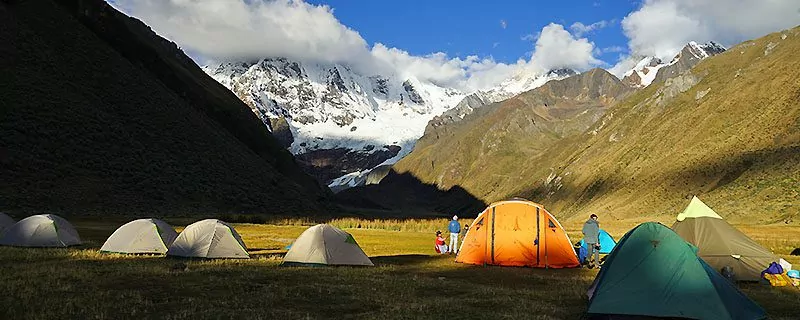 Day 12
This morning breakfast is served at our hotel before our private group transfer back to Lima leaves at 7am. Along the way we will stop for restroom breaks and lunch. We will drop guests at the Lima airport no later than 3pm. Departure flights should be planned after 6pm. Our Adventure Consultant team can help book any extra add-on hotel rooms and airport transfers in Lima if desired. What an adventure it has been, thank you for choosing Wildland Trekking!
Please Note: We always do everything in our power to follow the set itinerary, however occasionally trips are subject to itinerary changes based on a variety of circumstances, including but not limited to: lodging/campground availability, extreme weather, political or bureaucratic obstacles, earthquakes, fires, flooding and more. Normal terms and conditions apply to trips with itinerary changes.
Trip Dates & Booking
TRIP DATES & BOOKING
Click on a date to register. You can also click here to request new dates or book through customer service.
Available to Book
AVAILABLE TO BOOK
This trip is available and bookable online! Click on the date to register now or contact us online to book through our award-winning customer service team!
Going Fast
GOING FAST
This trip has 1 or 2 spots remaining and is bookable online! Click on the date to book now or contact us online to book through customer service.
Request a Reservation
REQUEST A RESERVATION
This trip is exclusively booked through customer service due to logistics with lodging, permits, staffing, availability, or something else. Please contact us online or call us at 800-715-HIKE (4453) to request a reservation.

Trip Details
Trip Details
What's Included
A detailed trip packet that takes the guesswork out of your travel, training, packing, and preparing for the trip
Trained hiking guide(s) with years of personal wilderness and hiking experience, medical certifications, and a passion for leading people into breathtaking landscapes. See Guide Bios.
Transportation for the duration of the tour starting on Day 1 and ending on Day 12
Lodging before and after the trekking portion of the trip (Day 1-11)
All camping gear and supplies (including a dining tent and kitchen tent)
Porters or mules to transport all gear, food, and most personal items
Professional camp chef
Drinking water and hot water for washing face, hands…etc.
Use of a backpack and trekking poles
Meals for the duration of the tour (from breakfast day 1 to lunch on Day 12)
Emergency equipment including a company-issued first-aid kit and communication device
What's Not Included
Transportation to Lima, Peru
Trip insurance that includes medical coverage and at least $200,000 in evacuation and repatriation coverage (strongly encouraged)
Bar bills, drink bills, extra snacks, telephone bills, wifi bills and other personal expenses (shopping/ laundry)
All expenses due to unavoidable events e.g. flight cancellation, personal illness, strikes, etc. (we recommend trip insurance coverage for these variables)
Clothes, rain gear, and footwear (see recommendations)
Sunscreen, toiletries and personal items
Water bottles and a headlamp or flashlight (disposable plastic water bottles are prohibited; please have refillable water bottles or hydration bladders)
Guide gratuities are optional and at the discretion of each customer. A suggested guideline is to reward outstanding service with a tip of 10-15% of the total trip cost. Please tip your lead guide and they will distribute responsibly to the crew. Local currency is preferred, or USD is also appreciated.
See the Packing Lists page for more information
Click here to see a printable, downloadable trip information packet with more detailed guidance about what to pack.
Meals: What to Expect
This Peru hiking tour features a combination of in-town meals and meals prepared by our staff. We'll have dinners at carefully selected restaurants in Huaraz as well as meals prepared on the trail by a professional camp chef.
For optimal taste and energy, we supplement all our meals with spices, herbs, oils, cheeses, butter, sugar, and fruits and vegetables. In addition, we provide you with an assortment of trail snacks* (nuts, dried fruit, chocolate, & cookies) to eat at your own discretion.
We can often accommodate vegan, vegetarian, kosher and non-gluten diets and make adjustments for food allergies. These and other special dietary requests may require an additional fee, and in some countries may be more difficult to accommodate than others. Please inquire with us for more information about the specific trip you're interested in.
*Common trail snack brands and items found easily in the US are not readily available in this destination. (i.e. protein bars, trail bars, beef jerky, etc…) We recommend guests that prefer these types of trail snacks to bring a few of their own choice items from home.
Gear We Provide
We provide all group gear which includes the following:
Backpacks
Trekking poles
Tents, sleeping bags, sleeping pads
Company-issued first-aid kit
Emergency communication device(s)
Guest Packing List
When you register for this tour you'll receive access to a printable, downloadable trip information packet with a detailed packing list specific to this trip (click here to see it now.) All trips require a sturdy pair of hiking shoes or hiking boots, rain gear, a recommended clothing system, a headlamp or flashlight, a hydration system (water bottles and/or bladder) and other items specific to each trip.
Additionally, some guests choose to bring their own sleeping bag. We supply high quality, synthetic fill bags that are professionally laundered after every trip. Synthetic fill is non-allergenic, insulates when damp and stands up well to repeated washings, but is heavier and bulkier than down. If you're able to bring your own down sleeping bag, there are multiple benefits. If not, we've got you covered!
Frequenly Asked Questions
We have compiled the most frequently asked questions that Wildland Trekking guests have about visiting and trekking the Cordillera Huayhuash. Learn the answers to these commonly asked questions about traveling in Peru by using the link below!
Trip Logistics
Trip Logistics
How Do I Register?
Reserve your spot today! In the Trip Dates & Booking section of this page, the green and red dates are bookable online by simply clicking on the date, and blue dates must be booked through our customer service team for a variety of possible reasons. To email our customer service team, you can click here to get the ball rolling. Our adventure consultants will confirm availability, and if you're ready to register we'll email you a link to a registration profile. You'll have 72 hours to complete your profile (and that of any dependents) and pay the deposit.
Feel free to call us for more info – we're here 7 days a week!
Where Do We Meet?
We will meet you at the Lima airport on Day 1 and transport you to the first night's hotel (included). Our Peru communications team will be in contact approximately 45 days before your trip to coordinate your rendezvous and answer any last-minute questions you have.
Click here to see a printable, downloadable trip information packet with more detailed guidance about flights, shuttles, recommended lodging and more.
Travel to Lima, Peru
TRAVEL TO LIMA, PERU
Transportation to and from the origin city of Lima, Peru is the guest's responsibility. You will need to arrive in Lima on the first day of the trip at any time. Our team will rendezvous with you at the airport and transport you to our hotel. Accommodations are included on Day 1. Your departure from Lima should be scheduled for the final day of the tour with flights departing no earlier than 6pm.
The group travels to/from Huaraz, Peru together in a private shuttle.
You can reach Lima from many U.S. and European international airports. Some of the primary U.S. departure cities include Miami, Fort Lauderdale, Atlanta, Washington D.C., Minneapolis, Chicago, New Orleans, Salt Lake City, Phoenix, and Los Angeles. The duration of nonstop flights to Lima is 5-9 hours.
Pre and Post-trip On Request Lodging
We secure limited amounts of pre and post trip lodging in Lima, Peru as an optional add-on for guests of this trip. This lodging is on request, and is available on a first come, first serve basis. If interested, please reach out directly to our team to check availability.
Safety Precautions
Your safety is our top priority. Our hiking tours are led by professional hiking guides, all of whom are wilderness-certified first responders or EMT's, each with years of guiding and wilderness experience. Guides adhere to standardized risk management protocols in case of any potential or actual incident, and all tours carry an emergency communication device and comprehensive first-aid kit. Additionally we have a "24/7" system through which guides or guests can reach Wildland support personnel at any time.
In the interest of your safety, it's important to refer to the Center for Disease Control website for up-to-date recommendations on immunizations before your trip.
Essential Eligibility Criteria
Essential Eligibility Criteria ("EEC") have been specifically identified to help you understand the skills and abilities necessary to participate on each Wildland trip, and they apply uniformly to all potential trip participants, irrespective of the presence or absence of any disability.
Once you identify a trip in which you may be interested, please carefully review the EEC and itinerary details. If after reviewing the EEC that apply to your desired trip, you determine you need an accommodation in order to meet the EEC, please contact us prior to registering to discuss your requested accommodation.
The EEC exist for your own safety and the safety and enjoyment of all participants. If you are unable to meet the EEC for the trip, with or without an accommodation, you are not eligible for that trip. If you register and arrive for a trip for which you do not meet the EEC, you will be disqualified from participation on the trip and will be dismissed or evacuated from the trip without a refund.
Guides
Our approach to international travel is to combine the best of two worlds: the dialed-in details, professionalism and consistency Wildland trips are known for; and the cultural immersion and intimate regional knowledge that only locals can provide. To excel with this approach, we vet and hire the best local guides, welcome them into the Wildland family and train them to meet our standard of excellence with every aspect of a trip. But along with managing logistics and safety, your guides will teach you about the area's history and culture, and provide a level of familiarity and intimate detail only locals can.
Check out our Meet Our Team page for staff bios.
Guide Working Parameters
Guides are required to take 8 hours off each 24-hour period to sleep, recuperate, take personal/down time…etc. In addition, as part of the 8 hours off they must sleep/rest or be in their tents/rooms uninterrupted for a minimum of 5 hours each night. We ask guests to respect these requirements and to not interrupt guides' off time and sleep time unless there is a true emergency.
Age Restrictions
Age restrictions on this trip are as follows:
12 and older to join scheduled tours (mixed groups)
5 and older to join private tours, with final approval and specific logistical requirements (such as porter or stock assist) determined on a case by case basis
Trip Insurance
For your protection, we strongly recommend the purchase of field evacuation, repatriation, and medical trip insurance. International travel is expensive, and the modest cost of trip insurance is a sound investment in an uncertain world.
If you wish to purchase trip insurance, we recommend IMG/iTravelinsured. They are one of the world's leading providers of travel insurance.
For information on recommended IMG/iTravelinsured policies please click here.
For even greater information, or if you simply prefer communicating with a real, live person, feel free to contact our exclusive agent Michael Bennett. Michael will help you identify the best product for your needs, and there is no cost associated with his assistance. You may contact him at:
Email: [email protected]
US by Phone: 877-305-9083
Direct/International by Phone: 702-448-3664
If you already have insurance or wish to purchase from anyone other than IMG/iTravelinsured, we recommend careful consultation with the provider to ensure appropriate coverage. This is because many providers have a number of policy exclusions.
Weather in Peru
Peru is home to part of the Amazon Rainforest as well as the towering Andes Mountains. Most of our treks in the region reach elevations well above 10,000 feet, some reaching or exceeding 15,000 feet. Because of the wild elevation changes, the temperatures and weather can also vary wildly. The temperatures will be colder and potentially wetter as we hike to higher elevations than Huaraz (below charted averages) in the mountains. Camp/nightly temperatures are commonly well below freezing on this trek.
The average temperatures and precipitation in the Huaraz region are:
| | | | |
| --- | --- | --- | --- |
| Month | Hi | Low | Precip |
| March | 57° F | 34° F | 22 days |
| April | 54° F | 32° F | 23 days |
| May | 52° F | 30° F | 18 days |
| June | 50° F | 27° F | 26 days |
| July | 48° F | 27° F | 19 days |
| August | 48° F | 27° F | 18 days |
| September | 48° F | 27° F | 16 days |
| October | 50° F | 28° F | 17 days |
Accommodations
Accommodations
LOS GIRASOLES HOTEL
1 Night
This stylish hotel sits in a beautiful neighborhood in the popular Miraflores district in Lima. The hotel's tasty restaurant and relaxing rooftop terrace are great places to decompress from your travels and the hotel's location near the Central Park and other main attractions makes this a perfect starting point for your Peruvian vacation and exploration of Lima.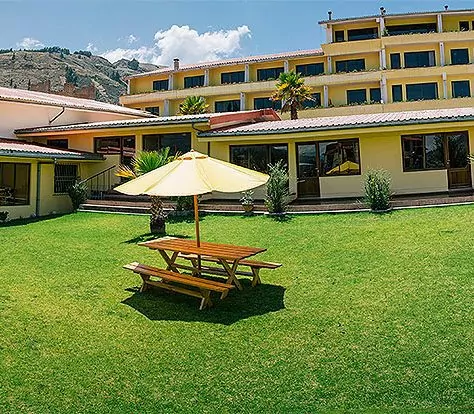 ANDINO CLUB HOTEL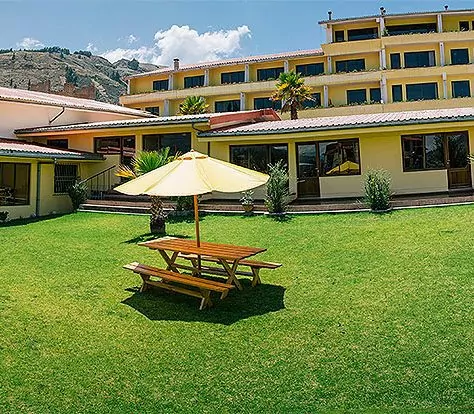 4 NIGHTS
This wonderful hotel is situated a short distance from the main square and cultural center of Huaraz, and has beautiful gardens and appealing, spacious rooms. It boasts stunning panoramic views of the Callejón de Huaylas (the valley between 2 mountain ranges), including 8 towering peaks higher than 6,000 meters!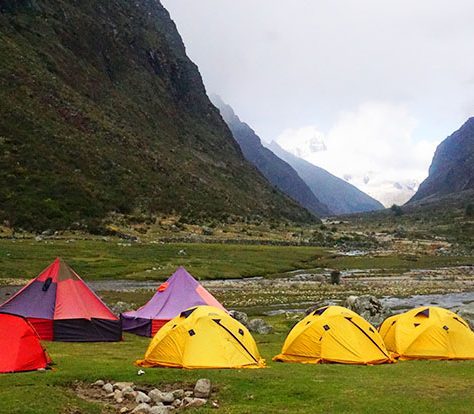 PREMIER CAMPING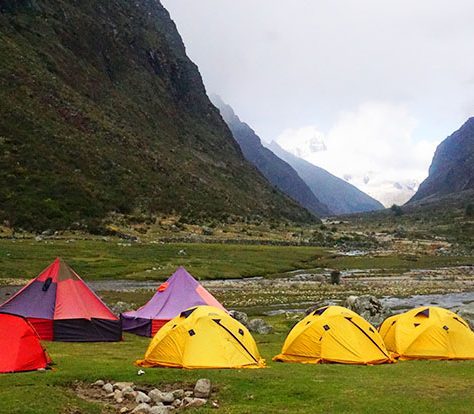 6 NIGHTS
Our Peru Treks feature premier camping with comfortable sleeping tents, kitchen tents, dedicated chefs, and a team of porters to carry, set up, and break down camp each day. We provide all top-of-the-line gear. Our guests regularly rave about the camping accommodations on our Peru adventures!
* These exact accommodations are not guaranteed. In some instances alternative accommodations of similar quality and location may be used.
Trip Reviews
Average Customer Ratings:

5.0 (5 reviews)
Kelly T
5.0
Best Experience!
2 months ago
This is my third trip with Wildland and far away the best experience! Our guide Heimer was experienced, patient and understanding with all members of the group. The assistant guide, chef and donkey driver were equally as fantastic and made the experience wonderful. The views throughout the trip were stunning and the solitude was exactly what I was looking for. I can't recommend this trip enough, it's a hidden gem in Peru!
Cristina S
5.0
Spectacular
5 months ago
My trip with Heimer and his team exceeded my expectations. Not only was this scenery amongst the most spectacular I have ever seen but Heimer and his team took such great care of us. All we had to worry about was hiking and everything else was completely taken care of. Every detail was perfect. I would 1000% recommend this trip- you won't regret it. Don't forget to get some altitude meds from your doctor before you go- they are a lifesaver!
Aaron S
5.0
PHENOMENAL - JUST DO IT!!!
5 months ago
What a truly phenomenal experience! It's hard to even begin to describe how amazing this trip was. First off, we felt like we had a guardina angle watching over us, as WildlandTrekking arrange all of our transports from the airport to the hotel to Huaraz ... and back. Everything went super smoothly. The hotels in Lima and Huaraz were wonderful. Huaraz is an amazing and vibrant city that we enjoyed very much. The acclimating day hikes were incredible (day two is quite difficult but amazing!). And, then for the main trek itself! PHENOMENAL! Our main guide Heimer was just THE BEST! And, his crew, so friendly, helpful, and cheerful the whole trip. The treks and views were out of this world. The meals in the dining tent, breakfast, lunch and dinner were delicious and much appreciated. Every detail of this trip was well planned and very special. I will admit, the hiking was much more difficult than I imagined ... because of the high altitude and difficulty breathing ... but the crew's excellent care before, after, and along the way each day, balanced out the challenge. Who wouldn't like tea and snacks at 4 pm in a dining tent, after a long day's hike! If you think you might like to do this trip and are up for the physical challenge, then I say, don't hesitate! Just do it. It is truly an adventure from start to finish! (Honestly, I was kind of dreading the long drives, BUT we got to see so much of Peru this way, from huge vistas to tiny villages. So, while the drives are long, they are also a part of the adventure.)

Related Trips