Backpacker Magazine Trips
Join Backpacker Magazine and Wildland Trekking for adventurous treks into world class destinations.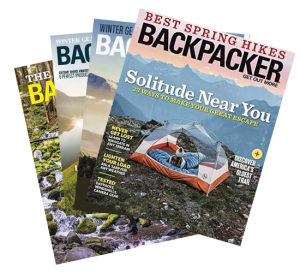 BACKPACKER and Wildland Trekking are offering a special selection of 2020 USA backpacking trips specifically for BACKPACKER readers who have dreamed of taking a "Life List" backpacking trip but would rather hike with other, like-minded adventurers.
These trips are for experienced backpackers who have their own gear and can plan and cook most of their own meals, but would like to hike in a group and have an experienced trip leader along to help organize and lead the expedition. The participant to trip leader ratios are 8:1, and the trips include local transportation, permits, entrance fees, and dinners in the field. Come join BACKPACKER and Wildland Trekking for an unforgettable backpacking adventure!