Grand Tetons Backpacking Trips
Explore the west slope of the Tetons in the Jedediah Smith Wilderness on unforgettable wilderness backpacking trips!
The famous, glaciated peaks of the Tetons soaring over lush mountain valleys are a signature image of the American West. What many people don't realize is that Grand Teton National Park only comprises part of this magnificent mountain range. To the west of the Teton Crest is the spectacular Jedediah Smith Wilderness, an alpine wonderland of high mountain lakes, rivers, meadows, streams and peaks. In the heart of the Greater Yellowstone Ecosystem, it's also teeming with wildlife.
Our Tetons backpacking trips take you into this stunning landscape to explore a side of the Tetons most people never see. Carrying everything we need in our backpacks (included), we set off into the wilderness to hike, camp, explore, and revere America's truly priceless wilderness.
Check out our trips below or give us a call at 1-800-715-HIKE (4453) to learn more!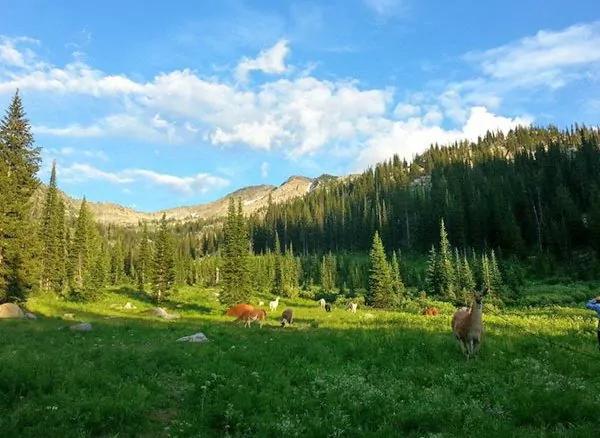 Tetons Llama Treks
Wyoming's famous Teton Mountains are, as most people know, arguably the most impressive collection of jagged alpine peaks in the continental United States. They tower more than 13,000 feet into the sky, and are just a short drive from the destination mountain town of Jackson Hole. Our Tetons Llama Treks go into the west side of these extraordinary mountains, into the stunning Jedediah Smith Wilderness.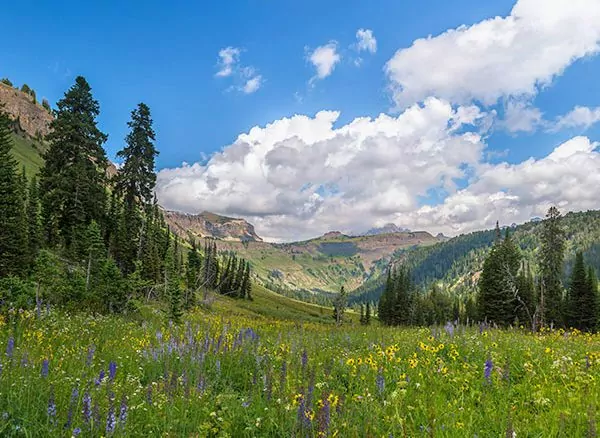 Tetons Backpacking Trips
Experience the stunning Teton Mountains on a backpacking adventure into the American West's most famous mountain range! We explore the Jedediah Smith Wilderness on the west side of the Teton Crest, gaze up at the towering Tetons' summits as well as down into Grand Teton National Park. Experience wildlife, amazing views, classic mountain scenery, true wilderness, and absolutely fantastic hiking!