Wildland's Favorite Sleeping Bags For Backpacking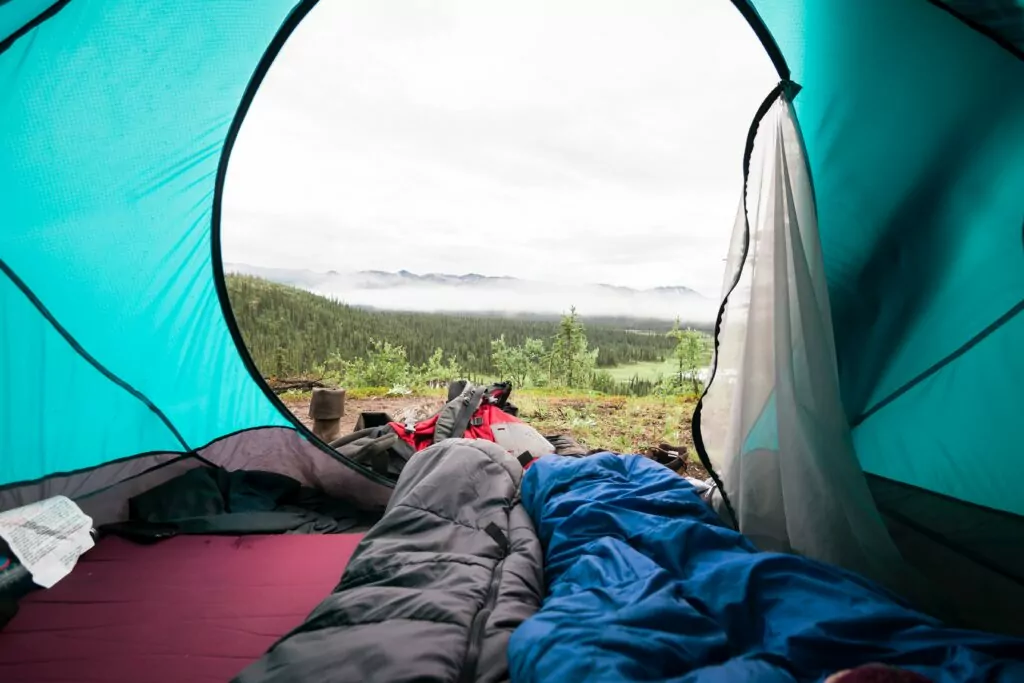 The sleeping bag is your haven in the wilderness. The one place you can collapse after a long day on the trail and hunker down for the night. But picking out the best sleeping bag is a tricky endeavor. There are countless options from dozens of brands floating around, and some are warmer and better quality than others. But how do we sort out the best from the rest?
That's where Wildland Trekking comes in. Our guides make a living out of sleeping in the wilderness, and that wouldn't be possible without a quality sleeping bag that holds up to the rigors of the trail and provides plenty of warmth at night. It's safe to say that we know a thing or two about what makes the best sleeping bags, and we're now passing that knowledge on to you. Read on to view our top five recommended sleeping bags along with crucial buying considerations, and get your adventure rolling!
Not sure if you're ready to invest in a sleeping bag yet? No problem. We include all your gear in our guided backpacking trips, and we'll provide a warm and comfortable sleeping bag for you to use.
All-inclusive USA Hiking Vacations
How To Pick The Best Sleeping Bag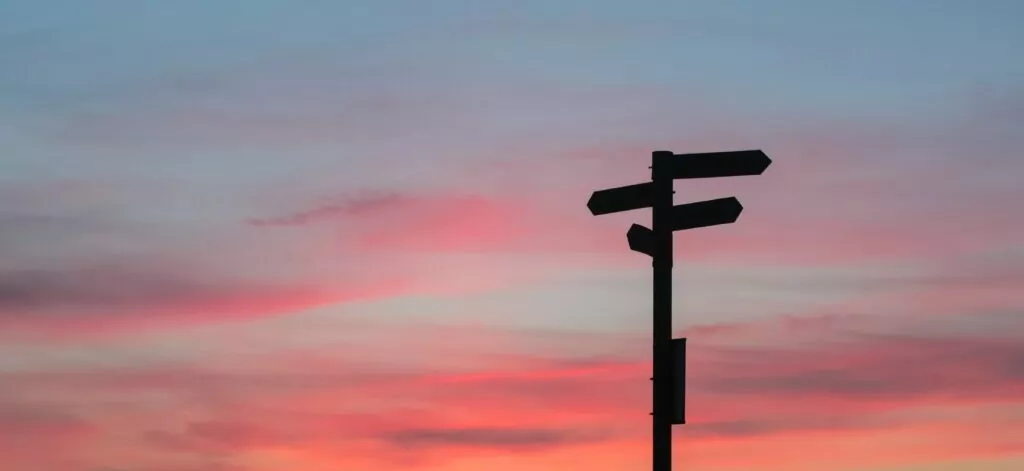 Down Fill Power – What Does It Mean?
Every down sleeping bag comes with a fill power: usually ranging from 650 to 950. This value is the number of cubic inches that one ounce of that down loft will occupy. The higher quality the down, the more loft it has for the same amount of weight. 950-fill down is, therefore, a more effective insulator than 650-fill down.
So how are manufacturers able to market sleeping bags with 650-fill power to the same temperature rating as 950-fill power bags? The answer is fill-weight. Fill-weight measures precisely how much insulation is stuffed into the sleeping bag. Lower quality down sleeping bags will have a higher fill-weight because they need more insulation. This extra insulation consequently causes that sleeping bag to be heavier than the higher-quality competition.
Outside Magazine has created an excellent article on all things down for any additional questions you may have.
Synthetic Vs. Down Insulation
You'll notice that all of Wildland's favorite sleeping bags are down. There's a reason for that! Down offers superior insulation in a much lighter and packable form than synthetic. That said, down has one arch enemy. Dampness. The downy fluff will bunch together as soon as it gets wet and, consequently, negate all its insulation properties. So take extra care if you're heading into damp weather with a down sleeping bag, and consider checking out our tips for hiking in the rain.
Synthetic insulation, on the other hand, is almost the exact opposite of down. It's much more resistant to moisture and will maintain its insulating capability through thick and thin. However, it's significantly more cumbersome and less compressible than down, which is a deal-breaker in the eyes of most backpackers. But synthetic sleeping bags still have their place! They're great entry-level sleeping bags thanks to the lower price tag.  If you only camp occasionally, synthetic is your cheap and easy option.
The Right Size
Just the other day, I was on the receiving end of confused stares as I took sleeping bags off their store hanger, spread them out on the display foam mat, and jumped in. No, I wasn't having an impromptu sleepover. I was testing sizes! Physically getting into a potential sleeping bag is your best method to tell if it's the proper size for you.
Just like a shirt or shoe, you need to try on your sleeping bags beforehand to make sure that they'll work for you. All manufacturers have slightly different size and design schemes, which mean each sleeping bag will feel different when you crawl in. Perhaps you like more room in the shoulders, or hips, or the foot box. Whatever your preference, always look very closely at the published dimensions. Your best bet is to visit your local gear store and try it out if you have the chance.
Weight and Packability
Backpackers don't like lugging extra weight around if we don't have to, right? Be sure to take note of your potential sleeping bag's weight before purchasing. There are a multitude of different factors affecting weight ranging from the bag material, how much insulation is stuffed in, and any water-repelling treatments. These have created a wide range of sleeping bags from the ultralights at 1-2lbs to the heavyweights at 4+lbs.
The packability of your sleeping bag, or how much it compresses down for travel, is also affected by the same factors of material, treatments, and insulation type. Bulkier bags will not pack down as small and consequently take up more room in your hiking pack.
Therefore, consider your priorities. Lightweight sleeping bags will ease up your backpacking load, but cost you more upfront, whereas heavier sleeping bags will come at a much more reasonable price but take up significantly more room in your pack.
If you've compressed your sleeping bag as much as possible and are stilling having trouble packing your bag, check out our guide to packing for your hiking trip.
Temperature Ratings
Temperature ratings can undoubtedly be a murky area in the realm of sleeping bags, so let's clear it up. The standard rating that's published by the manufacturer is more of a ballpark estimate of the lowest temperature in which their bag will still keep you warm. However, this rating is untested and very much open to debate. What about warm sleepers? What about cold sleepers?
That's why Europe introduced EN 13537, a standard testing algorithm, so that all sleeping bags could be compared side by side. The two primary numbers that come from this testing are the EN Comfort Rating and EN Lower Limit. These correspond to the temperatures at which a cold and warm sleeper, respectively, can spend the night in comfort.
Not sure if you're a cold or warm sleeper? These can typically be generalized to women and men, as most couples can attest.
You'll occasionally come across an ISO temperature rating. This value is the updated version of the EN standard and means the same thing. But these testing standards have not been applied to all sleeping bags. Still, it's becoming increasingly common in the U.S.A, and now you have the knowledge to pick out the best sleeping bags for you.
One final note on warmth. The more you use your bag, the more dirt, grit, and icky body oils seep in. Apart from potentially damaging your bag and making it smell like a den of dirty hikers. This can also slowly cause the down to clump together. Remember, down clumps lose their loft and will slowly chip away at your insulation. So do yourself a favor and wash your sleeping bag every once in a while!
Now that you know what to be on the lookout for, let's move on to our top sleeping bags!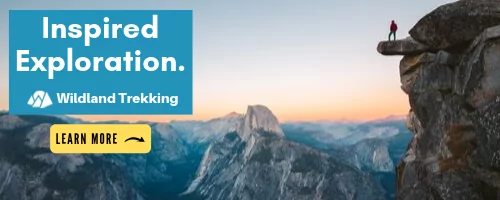 The Lightweight: Therm-a-Rest Hyperion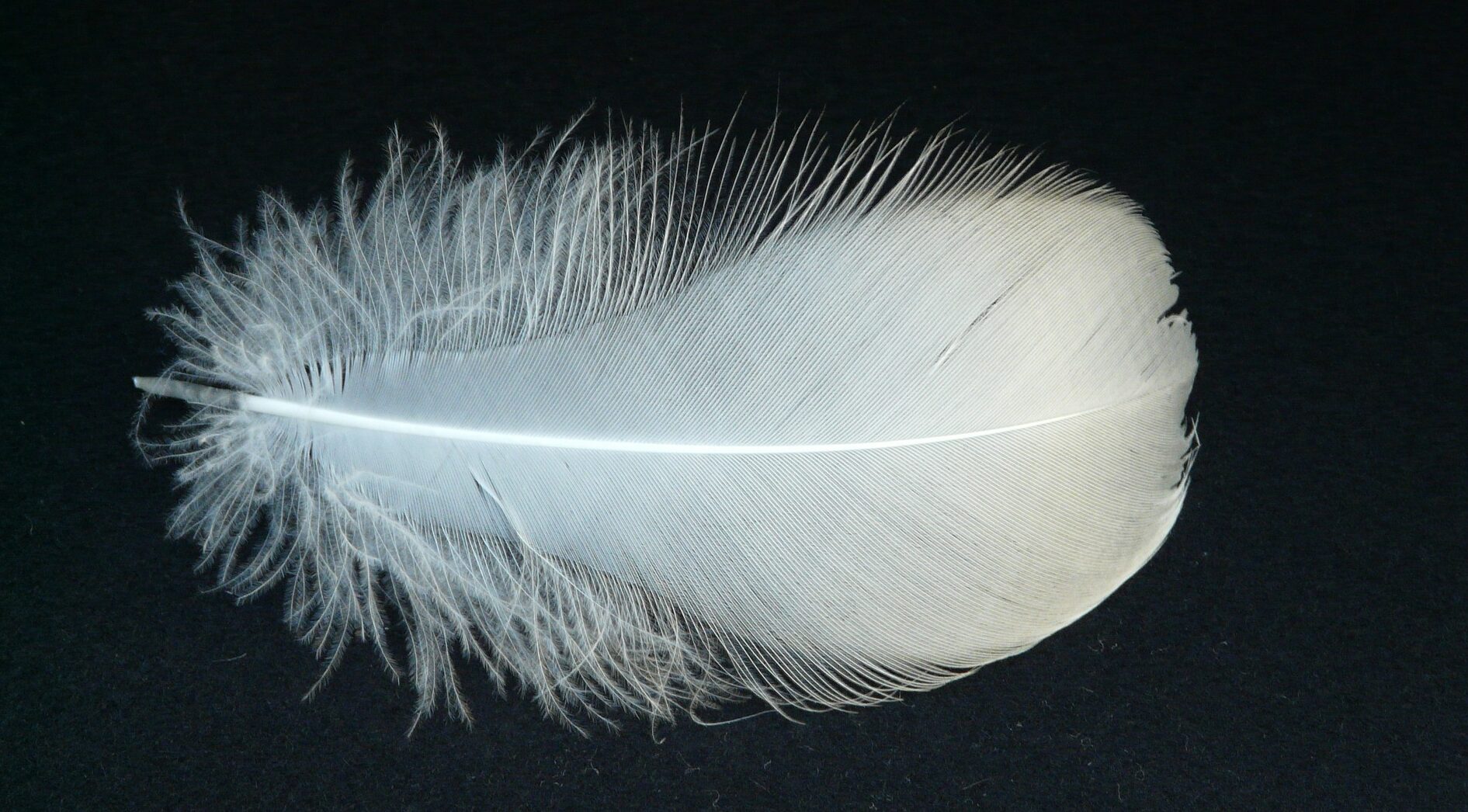 Specifications
Weight (Small/Regular/Long): 1lb 3oz/1lb 40z/1lb 6oz
Packed Dimension: 6 x 8in
Insulation: 900-Fill Down
Temperature Rating:

Therm-a-Rest: 20-Degrees Fahrenheit
EN Comfort: 32-Degrees Fahrenheit
EN Lower Limit: 20-Degrees Fahrenheit

Price: $$$
Gender: Unisex
Notable Features
Incredibly lightweight and packable design
Excellent quality down insulation
Very slim design
What We Like
If you're looking to cut weight and bulk out of your backpacking bag, then the Hyperion is made just for you. This sleeping bag weighs in at just over a pound and packs down to almost nothing, perfect for the ounce-counter hiker!
These excellent weight and packing properties are in part thanks to Therm-a-Rest's excellent quality 900-fill down. It's loftier and offers more insulation than most of the competition, yet compresses very well for loading up your gear.
The temperature rating is also almost ideal for most of your standard 3-season backpacking trips. We wouldn't recommend the Hyperion for intense mid-winter adventures. Still, it will keep you nice and warm on those cooler spring and autumn nights.
What Could Be Better
The incredible weight and packability of the Hyperion come at a steep price. First off: the cut. This sleeping bag has a distinctly narrower construction that most of the competition. The slim build helps trim material and weight, but may not bode well for larger hikers or side-sleepers. We highly recommend you review the sizing chart on the Therm-a-Rest website before purchasing!
The second price to pay involves the insulation. While Therm-a-Rest has used very high quality down, they have adopted a 70-30 rule with its distribution. This rule means that 70% of the insulation is on top of you, and only 30% against your back. Once again, this saves on weight but may leave your back exposed to the cold unless you bring along a decently insulated sleeping pad.
Upshot
The Hyperion has the potential to be a dream come true for ultralight hikers. But larger hikers may feel constricted by the narrow cut while cold-sleepers may find it less warm than advertised. This sleeping bag is nevertheless very comfortable as a standard 3-season backpacking companion. It will undoubtedly free up plenty of space in your hiking pack and shave off a little weight at the same time.
Remember, you always have the option to enjoy a beautiful hiking trip without carrying all the weight on your back. Wildland offers an array of incredible stock/porter assisted tours that show you the very best that nature has to offer, without the aches and pains from a heavy backpack.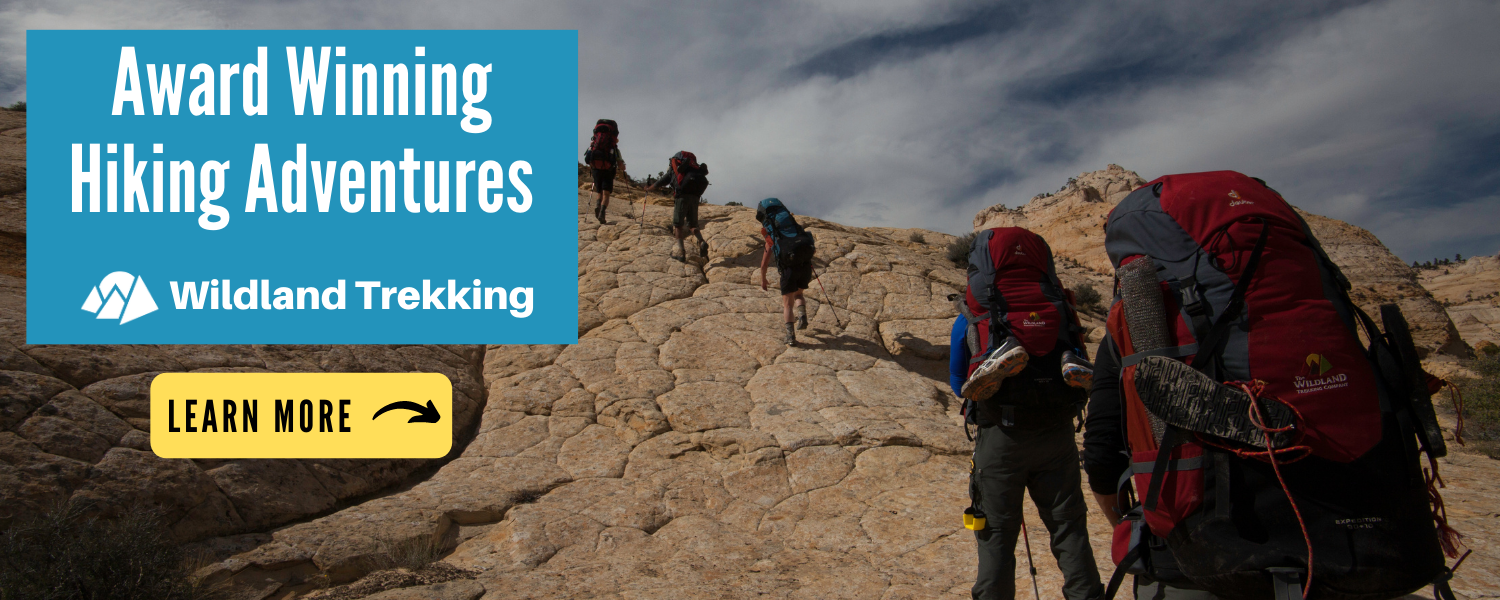 For Cold Weather: Feathered Friends Men's Lark And Women's Petrel
Specifications
Weight:

Men's (Regular/Long): 1lb 15oz / 2lbs 1oz
Women's (Small/Medium): 1lb 14oz/ 2.0lbs

Insulation: 950-Fill Down
Temperature Rating:

Feathered Friends: 10-Degrees Fahrenheit

Price: $$$$
Notable Features
Very light for such powerful insulation
Effective draft tube along the zipper locks out cold air
Durable construction
What We Like
Snug as a bug. That's what Feathered Friends offers with the Lark or Petrel. These sleeping bags' 950-fill power features some of the highest quality down insulation on the market, and it's well worth it if you're heading into cold weather. While this particular option doesn't have a standardized EN temperature rating, all reviews point to exceptional warmth. Most backpackers agree that the 10-degree rating is very conservative and that these sleeping bags will keep you warm in even colder temperatures.
Feathered Friends also take great pride in constructing quality and long-lasting sleeping bags. With proper care, this sleeping bag could last you your entire hiking career!
What Could Be Better
A hefty price tag comes with this particular sleeping bag, making it a serious investment in your backpacking future. The Lark or Petrel are two of the most expensive items on our list, and likely more costly than any other single piece of gear in your kit.
Feathered Friends' gear also tends to be a little more tricky to acquire than other brands. Many of their sleeping bags sell out during high backpacking season, and there's a limited number of outlets that carry their products. Be sure to check early before trying to order!
Upshot
If you're going to be an epic hiker and face down colder temperatures regularly, the Lark or Petrel may well be worth the steep initial investment. The incredible quality and insulation are top-of-the-line and won't let you down. However, there are much more budget-friendly options out there that will still keep you warm if you plan on fair-weather hiking during the standard spring to autumn seasons.
For Budget Backpackers: Kelty Cosmic 20 Men's And Women's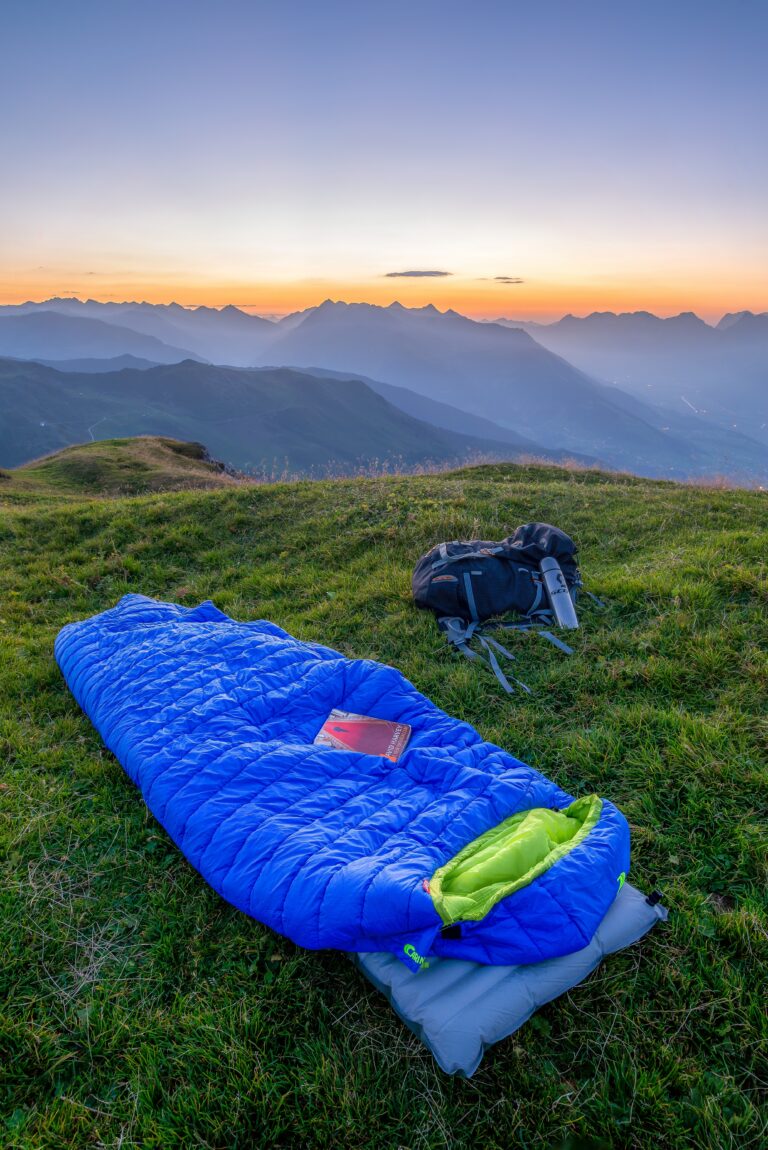 Specifications
Weight (Short/Regular/Long):

Men's: 2lbs 3.9oz / 2lbs 6.6oz/ 2lbs 10.7oz
Women's (One Size): 2lbs 9oz

Packed Dimension (Short/Regular/Long): 

Men's: 7×15.5in/ 8×15.5in/ 8×16.5in
Women's (One Size): 8x15in

Insulation: 600-Fill DriDown
Temperature Rating:

Kelty: 20-Degrees Fahrenheit
EN Comfort: 30-Degrees Fahrenheit
EN Lower Limit: 19-Degrees Fahrenheit

Price: $
Notable Features
Very accessible price for a down sleeping bag
Stash pocket for phone, headlamp, or other gear
Comfortable hood
Kelty's DriDown does a decent job of resisting moisture
What We Like
A major drawback to down sleeping bags over the years was their steep price. But Kelty has done us a huge favor with the Cosmic 20. This down-filled sleeping bag offers decent insulation and packability at an incredibly reasonable price that's similar to most synthetic sleeping bags.  We're also pleased that Kelty saw fit to include a small stash pocket for any gear you'd like to keep close at night.
What Could Be Better
As you might expect, a significant drop in price means a decline in quality. In the Cosmic's case, we have 600-fill down, which doesn't offer the same level of insulation or packability as 800+ fill sleeping bags. This sleeping bag nevertheless provides sufficient warmth for your usual run-of-the-mill hiking trips.
We also wish Kelty had included different sizes for the women's version of this sleeping bag. The men's version comes in short, regular, or long sizes, while the women's has only one size. Granted, women could use a men's sleeping bag if they wanted a little more space. However, most manufacturers design women's sleeping bags with narrower shoulders and broader hips, along with more insulation at the feet and core.
Upshot
We believe the Kelty Cosmic is one of the best entry-level sleeping bags for new backpackers. This recommendation is thanks in large part to the very low price combined with durable materials. It's perfect for dipping a toe into the hiking life without the considerable financial investment of higher quality sleeping bags.
For Side-Sleepers: Nemo Disco 30 Men's And Women's

Specifications
Weight (Regular/Long):

Men's: 1lb 15oz / 2lbs 1oz
Women's: 2lbs 3oz/ 2lbs 50z

Packed Dimension: ~ 8 x 12 in.
Insulation: 650-Fill Down
Temperature Rating:

Nemo: 30-Degrees Fahrenheit
ISO Lower Limit: 31-Degrees Fahrenheit

Price: $$
Notable Features
Distinctive spoon shape for more room around elbows and knees
Thermo Gills allow you to shed heat without fully unzipping the sleeping bag
Waterproof foot box
Good mid-range price point
What We Like
Most side-sleepers can relate to the battle of trying to roll over in their sleeping bag and getting hung up in the tight fit. Or rolling the whole sleeping bag over with you and suddenly having your pillow on your face. If this sounds like a regular occurrence for you, then the Disco sleeping bag from Nemo was made just for you.
Nemo has adopted what they call the spoon-shaped sleeping bag that provides significantly more space around your elbows and knees. This design allows you to bend your knees and slip one arm under your head and sleep as you do at home without running into the wall of your sleeping bag.
We're also particularly taken with the waterproof foot box. Keeping gear dry from tent condensation is a constant battle, but this waterproofing ensures that the down keeping your feet nice and warm will always stay dry.
What Could Be Better
With all the excellent features listed above, we would have expected higher quality insulation from the Disco. The 650-Fill down insulation's ISO lower limit is only 31 degrees. This rating means that the average man should be comfortable at 31 degrees, but women will not. No ISO comfort rating – or the temperature at which women will be comfortable – is available. Still, you can bet it's significantly higher than the published 30-degree rating.
But don't let this information scare you away from the Disco entirely. Nemo thankfully produces a 15-degree version of the Disco to give you a little bit more insulation if needed. Just be aware that the additional insulation means an increase in weight and packed size.
Upshot
The Nemo Disco is a well-constructed bag that's the perfect match for a side-sleeper. The material and build quality are both excellent and make this a powerful addition to any backpacker's kit. However, we only recommend the 30-degree version for fair-weather hiking during the summer. If you plan on hiking during the colder shoulder seasons, opt for the 15-degree version. Also, remember that the added material for the spoon shape adds a little more weight to this option!
Best Overall: Western Mountaineering Ultralite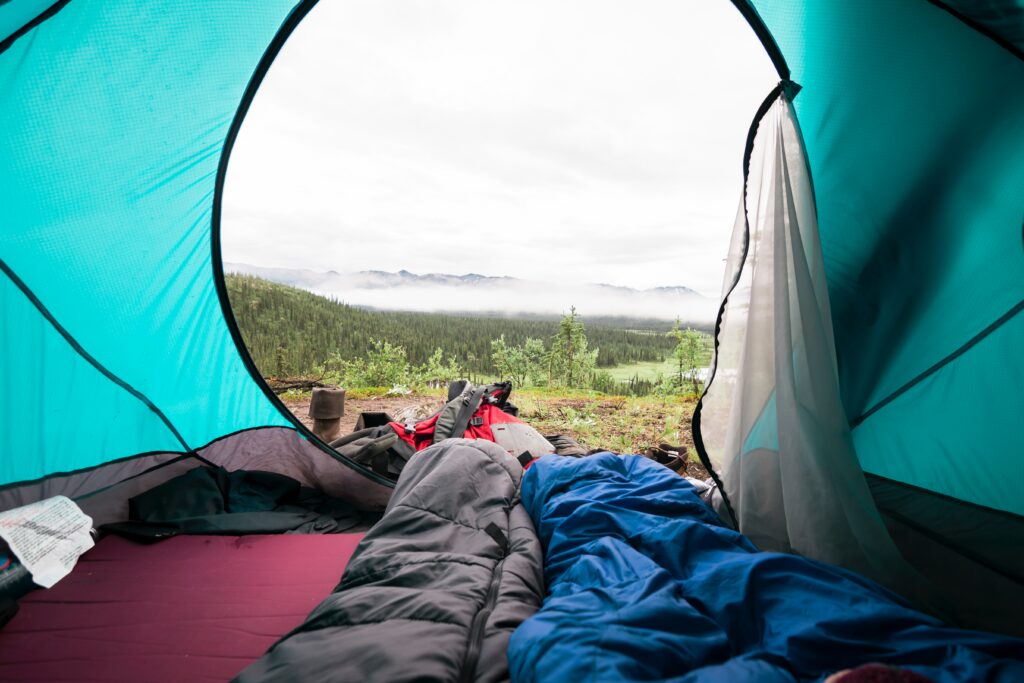 Specifications
Weight (Short/Regular/Long):  1lb 12oz / 1lb 13oz/ 1lb 15oz
Packed Dimension (Regular/Long): 7x13in
Insulation: 850-Fill Down
Temperature Rating:

Western Mountaineering: 20-Degrees Fahrenheit

Price: $$$$
Gender: Unisex
Notable Features
Exceptional loft and warmth
Very well built and durable
The draft collar is very effective
What We Like
Western Mountaineering's Ultralite sleeping bag is certainly one of the most versatile and comfy bags on the market today. The insulation is 16 ounces of quality 850-fill down. This down fill results in a warm bag that easily lives up to its 20-degree rating. The inner lining material is also surprisingly soft and comfortable for one of the most comfortable nights you'll spend outdoors.
Western Mountaineering also has a very high construction standard. All you have to do is care for your sleeping bag, and it'll last you forever.
What Could Be Better
The Ultralite is not for the faint of heart! The premium construction quality combined with excellent materials and U.S.A based manufacturing is the perfect recipe for an expensive piece of gear. Quality gear means long-lasting, however, and the Ultralite could be the last sleeping bag you ever purchase.
Upshot
We wholeheartedly recommend the Ultralite as one of the best sleeping bags for you if you're confident that you'll be living the backpacking or mountaineering life for years to come. It's lightweight, warm, durable, and has the potential to stay with you for your entire adventure career. The steep price, however, makes the Ultra a tough sell for beginner and intermittent hikers.
There you have it hiking friends! We've covered the very best sleeping bags on the market, along with their strengths and weaknesses. Our thorough discussion of temperature, insulation, and sizes has furthermore armed you with all the information you need to pick out the absolute perfect sleeping bag for your next adventure. So, pick out your new cozy den and hit the trail.
Have fun and stay safe, eh?
Wildland Trekking Hiking Adventures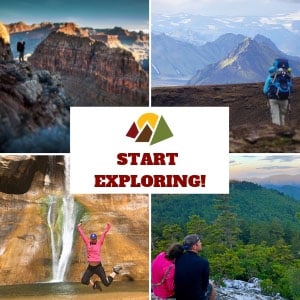 As the world's premier hiking and trekking company, Wildland believes in connecting people to fantastic environments in amazing ways. We offer an array of incredible hiking and trekking experiences both in the United States and internationally. Our trip types include backpacking, lodge-based, and basecamp oriented adventures to ensure that you'll always find an adventure perfectly suited to your traveling style.
To learn more about our guided backpacking trips and all of our award-winning hiking vacations, please visit our website or connect with one of our Adventure Consultants: 800-715-HIKE