Visiting Patagonia – Everything You Need To Know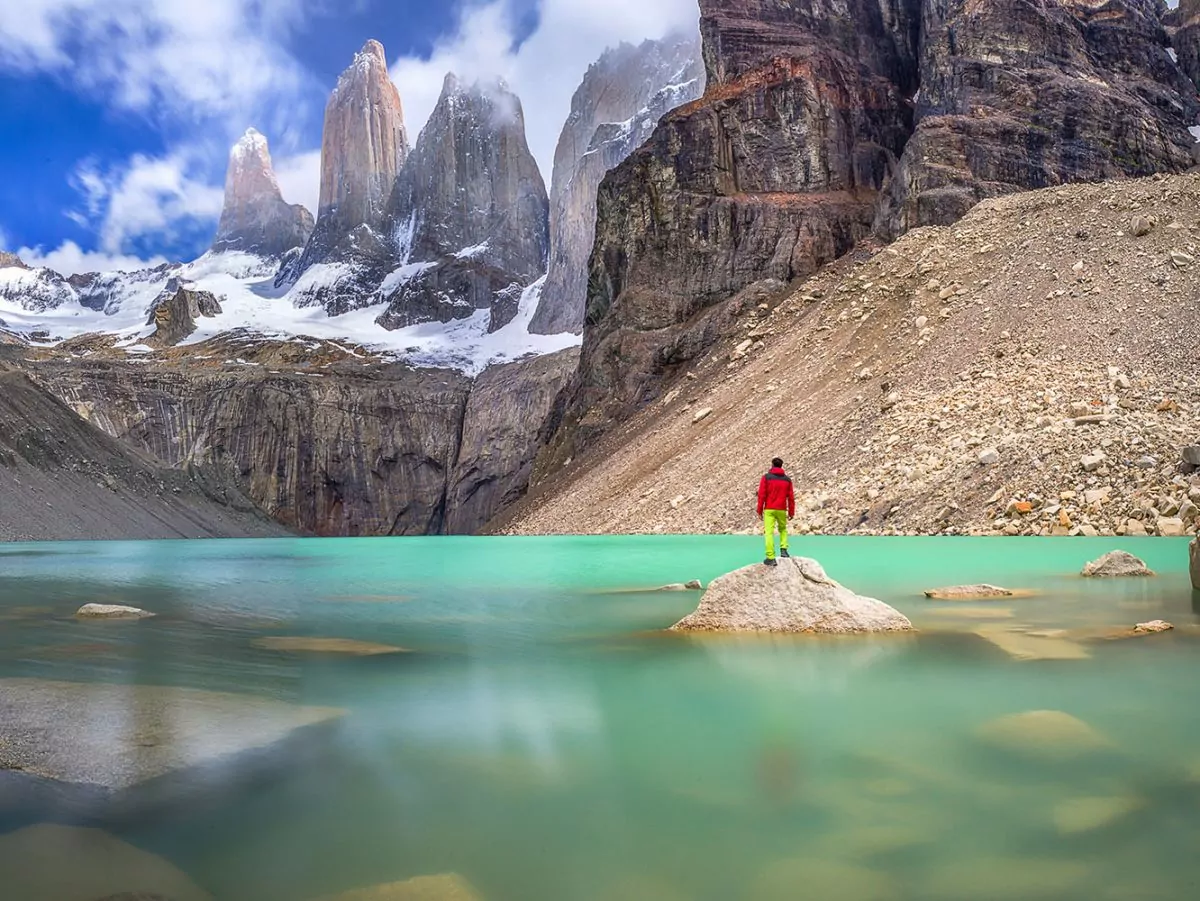 WHY VISIT PATAGONIA?
Contemplating heading south on an adventure? Endless opportunities await in picturesque Patagonia. Home to glaciers, volcanoes, deserts, fjords, temperate rain forests, petrified forests, hot springs galore, and the amazing Andes mountain range, the expanse occupies approximately 402,000 square miles nestled between Chile and Argentina. This mass of land offers enjoyment, challenges and enchantment for all.
Get up close and personal to sheer jagged granite peaks in the heartland of the Andes. Reflect upon the deep blues of countless lakes.  Watch monumental glaciers shift and transfigure before your eyes. At night, settle in with a plethora of stars encompassing the silhouettes of megalithic peaks. Embrace the incredible vastness of a truly wild, remote, and rugged region.
Premier Patagonia Hiking Adventures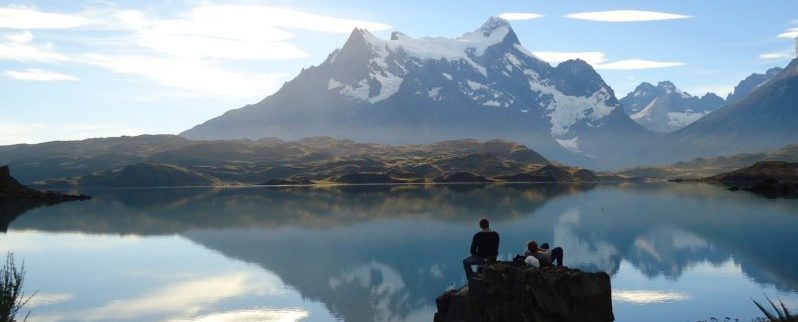 Unique PATAGONIA FACTS
The name: Patagonia, derived from the word patagón (meaning "giant feet") was given to the area in 1520 by explorer Ferdinand Magellan and his crew. The indigenous people were thought to have large statures, hence big feet.
Dinosaurs roamed here: The area was once home to one of the world's largest herbivore dinosaurs, the Argentinosaurus Huinculensis.
Growing Glaciers: It features two of the few glaciers left in the world which are still ascending, the Bruggen and Perito Moreno glaciers.  Additionally, Perito Moreno is the 3rd largest freshwater reserve in the world.
Collided worlds: Patagonia resides in both Chile and Argentina, and sits along two coastlines- The Atlantic and The Pacific oceans. It was once called the end of the known world. Many sea voyages  which attempted to reach the area unfortunately failed in doing so due to the dangerous and treacherous waters.
It's unexplored: Few settlements and minimal contact with outside civilizations since the early 1500's make the region one of the most unexplored areas on earth.
The residents: The graceful Andean Condor, the magnificent Magellenic Penguins, exquisite wild Guanaco (Llama), or one of the world's largest rodents, the Patagonian Mara; these are among 500 species which reside in this spectacular region.
It's far South: The southernmost city in the world, Ushuaia, sits at the very southern tip of Patagonia, which happens to be the gateway for many Antarctica expeditions.
It's wild: One of the last remaining wild horse herds roams freely in Cape Horn. The herd went for nearly over a century without any human contact.
It's remote: Getting to Patagonia is half the fun.
How to Get to Patagonia
BY AIR
Plane: If you have limited time, the most efficient form of travel to Patagonia will be to fly. Most visitors will book the first in-country flight into either Buenos Aires, Argentina or Santiago, Chile. From those major cities travel onward to Patagonia by daily domestic flights can be arranged to Bariloche, San Martin De Los Andes, Trelew, El Calafate, Ushuaia, Valdivia, Osorno, Puerto Montt, Balmaceda, and Punta Arenas. Domestic flights are becoming frequent, popular, and relatively inexpensive. As with all methods of travel throughout Patagonia, be sure to book far in advance during peak seasons.
BY WATER
Boat: Ferries which can be embarked upon by foot, car, bike, motorcycle, or camper may be arranged through the Patagonian Fjords route, which is a scenic and historic journey. Luxurious cruise lines, adventure eco-tourism cruise lines, and sailboats can also be arranged with tours throughout Patagonia which explore various destinations.
BY LAND
Bus: For ground transportation, buses in both Argentina and Chile are safe, scenic, and comfortable. Seek out premium style buses Semi-Cama (In Chile) and Coche-Cama (In Argentina) for optimal comfort.
Train: Some of the historic Patagonia Express Railway still operates today. Known as the La Trochita, embarking upon this journey will allow you to visit two of Patagonia's stunning National Parks. Alternatively, from Ushuaia you can travel by train to the Parque Naccional Tierra Del Fuego.
Vehicle, campervan, or motorcycle: If you are in search of independent travel, renting a vehicle may be an ideal option. Be sure to obtain an authorization from the rental company if you intend to cross borders, and an international driver's license is recommended. Check road conditions, gas station locations, and drive times before departures. Some tourists will even drive or ride their personal vehicles entirely to Patagonia.
Other methods:
For other means of travel, if time is on your side, you enjoy the road less traveled, and you don't mind the extra legwork so to speak.
By foot: The Great Patagonian Trail is a journey that crosses over 1,300 miles through the wild, rugged, and vast landscapes. A thru-hiker's dream, but definitely not everyone's cup of Mate' (the classic highly caffeinated drink which you won't be able to avoid in Argentina and Chile).
Horseback riding: Riding by horse is a traditional way of travel and can be a peaceful transit into or around Patagonia. Staying at Estancias (cattle ranches) along the ride can certainly immerse yourself into the true Gaucho (skilled horseman) culture which is still abundant today throughout the region.
Bike-packing: Riding a bicycle with all of your gear through Patagonia is another amazing way to absorb the beauty of this land. Traveling by bicycle, you have the ultimate freedom and flexibility within.
All-inclusive Torres del Paine Treks
When to Visit Patagonia

When to visit Patagonia depends upon what activities you wish to seek out and which regions you'll explore. From rafting, horse-back riding, sight-seeing, hiking, climbing, sailing, photography, bicycling, kayaking, glacier travel, wildlife watching, skiing, and so much more, there is a season for it all here. The Atlantic region of Patagonia receives roughly an average of 8 inches per year rainfall, whereas the Andean region of Patagonia receives a median of 80 inches annually.
THE SEASONS
Spring:
Patagonia begins to blossom as spring begins around September and follows through until mid-November. Daytime temperatures are very pleasant this time of year, especially for trekking, but you can anticipate having a few breezy days.
Summer:
Summer is the best weather window to visit Patagonia between late November-February. This also is peak season, so tourism is at full swing in these months. Be sure to book things well in advance.  Winds are still capable in some areas of reaching over 70 miles per hour, so pack plenty of layers and always be prepared. Patagonia is known for encountering four seasons in a day.
Fall:
The fall leaves are marvelous here, peak season slows, and photography pops with the splashes of color throughout as the region prepares itself for winter. An amazing time of year to visit this zone.  The wind typically dwindles down, but there becomes a fall chill in the air. Fall season is March-May.
Winter:
Winter from May to mid-September beckons few visitors to Patagonia. Many tourist attractions and roads can be closed at this time of year. It often contains many days of below freezing temperatures and snow blankets the region. This is when hiking season is extremely low, but ski season is at its best by May. Days are shorter, but if you can embrace the cold, Patagonia's snow-capped peaks are at their finest this time of year.
AVERAGE HIGHS, LOWS, AND WIND SPEED IN PATAGONIA
| | | | |
| --- | --- | --- | --- |
|   MONTH |  HIGHS |  LOWS | AVERAGE WIND SPEED |
|   January |     59 F |       44 F | 15 mph |
|   February |       58 F |       43 F | 13 mph |
|     March |      55 F |       41 F | 11 mph |
|      April |      50 F |       38 F | 13 mph |
|      May |      43 F |       33 F | 13 mph |
|      June |       39 F |       30 F | 14 mph |
|      July |      38 F |       30 F | 13 mph |
|   August |       41 F |       31 F | 13 mph |
| September |       46 F |       33 F | 13 mph |
|   October |       51 F |       37 F | 13 mph |
|  November |       55 F |       40 F | 16 mph |
|  December |       57 F |       42 F | 15 mph |
Deeper Dive: Top Events in Patagonia by Month

JANUARY

La Regata Del Rio Negro: This a 340 mile kayak race, one of the longest kayak races in the world.

Festival Nacional de la Esquila: An Argentinian festival held every year featuring merino wool and guanaco (llama) shearing competitions. They even crown the national sheep-sheering queen at this festivity.

 Muestra Cultural Mapuche: Six days of events including indigenous music, ritual dance, and artisans.

FEBRUARY

The Festival Nacional del Lúpulo: Held in El' Bolson annualy, this event has an immense amount of beer tasting, activities, food, and live music.

Carnival: Celebrated heavily throughout South America, a festivity not to be missed. Vibrant, colorful, historical, full of energy, and passions. Dancing, shows, music, food, live theatre, parades, and many other festivities.

MARCH

Fiesta Nacional De Trekking: El Chalten brings in adventurists world-wide to compete in wood cutting, rock-climbing, mountain biking, running, and bouldering. An amazing event occurring annually in this beautiful area.

APRIL

Festival Nacional del Chocolate: A chocolate festival held in Bariloche which holds record to the world's largest chocolate bar. If you love chocolate, don't miss this.

National Trout Festival: A fishermen's paradise. Within the first two weeks of April, outings, lectures, specialists, and other activities are held in Argentina's lake district.

Fall colors: The stunning fall colors begin to drench the scene creating ultra picturesque sights.

MAY

Rosehip Binational Festival: The rosehip queen is elected here. Held in Bariloche which is an important local event.

JUNE

National Festival for the Longest Night of the Year: Located every June in Ushuaia, these festivities generally carry on for nine nights. Music, shows, and minimal sleeping during these events.

Patagonian Native New Year: The Patagonian Native New Year is January 24th and celebrated widely throughout the area.

Festival de la Lluvia: A Festival celebrating rain arranged in Chile's Lakes District in early June. Live music and a parade of eccentric umbrellas.

JULY

Ski resorts: The ski resorts are open now fully for the winter season. Dog sledding, Nordic skiing, and snowshoeing arise.

Bariloche Snow Festival: Bariloche hosts this annual event great for families and plenty of activities to go around.

Carnaval de Invierno: Carnival is just too good to only have once a year. Winter carnival celebrated primarily in Punta Arenas at the start of the season.

Dia de la Independencia: Argentina's Independence day which is July 9th and celebrated thoroughly nationwide.

National Nordic Ski and Biathlon Festival: Events and competitions are held in Ushuaia along flatlands.

AUGUST

Memorial Federico Graeff: Competitive racing at Chapelco Ski resort in Argentina. Competitors come worldwide to partake in the these sport trials.

One of the quietest months: A very peaceful time to visit in Patagonia in the off-season. Some restaurants, hotels, and rentals close this time of year however. Winter road conditions may exist, and roads may also close during this time.

Provincial Snow Festival: Watch a parade of torches flicker through the mountains. Competitive ski tournaments, dancing, theatre performances, handicrafts, and dancing.

SEPTEMBER

Whale watching: Whale watching in Patagonia is best this month.

Chilean's Independence Day: A giant Fiesta celebrated throughout Chile.

National Ski Festival: An annual gathering held at the La Hoya Ski Resort. The events range from kayaking, mountain biking, shows, and most definitely skiing.

National Environment and Ecology Festival: Located in Ushuaia, this festival boasts mindfulness of habits, corrections, and ways we can help the environment.

Patagonia International Marathon: Held inside Torres Del Paine National Park, many international competitors join the 60, 42, 21, or 10 kilometer races.

OCTOBER

The Penguin Provincial Festival: Held in Trelew, Argentina. All about the penguins. What is not to love?

Bariloche a la Carta: A week long food festival held in beautiful Bariloche, Argentina representing the lake region's finest culinary skills.

Festival Internacional de Ushuaia: The southernmost town in the world puts on a festival every year hosting an extravaganza of classical music.

Cultural diversity day: Observed every second Monday in October. Celebrating the mélange of cultures, this observance also falls on the same day as Columbus Day.

NOVEMBER

Puerto Montt International Jazz Festival: Come Jazz out and listen to some amazing tunes in Puerto Montt.

Puerto Madryn Lamb National Festival: A culinary delight, come indulge on this amazing feast.

The Goat, Dancing, and Singing Festival: Held the second week of November in Nequén Argentina. The Goat, Dancing, and Singing Festival is one of the most important cultural events in the region.

Peak Season: The start of summer season and the peak of tourism begins.

DECEMBER

New Year's Eve: Fireworks, dancing, music, ,and parties throughout the region.

Penguins: Best time of year to see Penguins and their chicks.

Long days: Enjoy up to 18 hours of daylight this time of year.
Things to do in Patagonia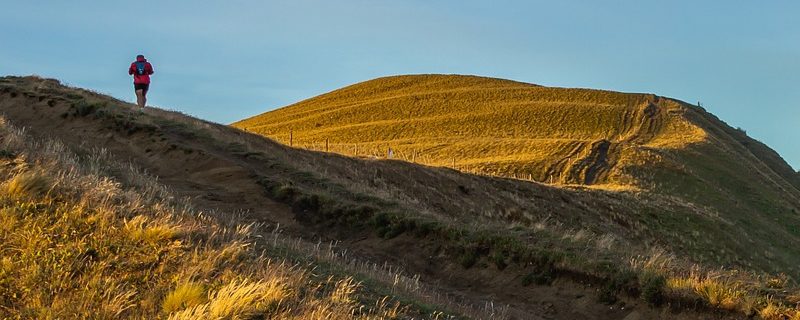 Patagonia has something for everyone. A trekking and climbing mecca and outdoor lover's paradise full of wild and diverse landscapes. Hiking is one of the best ways to explore the area and discover the beauty. In addition to amazing hikes, Patagonia has become a great playground for a wide range of water sports, wonderful museums, horse back riding, hot spring soaking, mountain biking, fly fishing, bird watching, and so much more.
Embark into one of the 9 National Parks to discover fascinating flora, fauna, and dramatic landscapes. Don't forget to indulge in the delicious local cuisine and soak in the friendly southern Chilean and Argentinian cultures. Below is a list of some must see destinations.
Parque Nacional Patagonia
Patagonia National Park is absolutely breathtaking. Located in the Aysen region, this expanse features Chile's highest level of protection status due to the unique biodiversity and endangered species within. The zone holds a simple way of life, and boasts a wide range of rivers, glaciers, mountains, and forests. This is one of the lesser visited National Parks, so you surely steer away from some of the crowds here during peak season.
Parque Nacional Los Glaciares and El Chaltén
El Chaltén is known as the trekking capitol of Patagonia. Located in the Santa Cruz region of Argentina, this is the gateway to Patagonia's largest National Park. Parque Nacional Los Glaciares is an UNESCO world heritage site and consists of 30% ice. Within the park, you will find the famous and stunning Fitz Roy Range. This is an absolute hiker and camper paradise. Popular hikes include Laguna Torre, Laguna de los Tres, or Lago Toro. A small boat ride in this park can an get you up close and personal to some of the parks largest glaciers in area. The Fitz Roy spire which jolts into the sky at 11,171 feet brings climbers from all over the world to scale these shear granite skyscrapers.
Bariloche
Home to an amazing winter skiing scene, this charming mountain town is well worth a visit. Sitting in the foothills of the Andes, it is known as the "American Switzerland".  Located nearby Bariloche is Parque Nacional Nahuel Huapi, where you can camp, hike, raft, ski, and fish.
Parque Nacional Torres Del Paine
The most famous and sought out National Park in Patagonia, and understandably so. This stunning park boasts diverse landscape, days of hiking, massive glaciers, bright blue lakes, forests, grasslands, incredible wildlife, panoramic mountain views, and up close shear granite peaks. Kayaking, horse back riding, boating, and hiking adventures are wonderful forms of viewing the beauty within the park. Join on a guided hiking adventure through this incredible region, or plan a DIY visit
Futaleufu'
Home to one of the best whitewater rafting trips in the world, this is a superb base for adventure lovers. If rafting or kayaking  doesn't suit your fancy, mountain biking, fishing, canyoning, and hiking are also available.
El Bolson'
Filled with local artisan crafts, food, and a solid community, El Bolson' is a charming mountain town equipped with hiking and stunning local scenery. Chase waterfalls, stroll around the artisanal market, visit the carved art forest, or enjoy a local craft beer.
Ushuaia and Tierra Del Fuego
The world's southernmost city, known as "The End of The World". Colorful houses, delicious fresh cuisine, unique history, and the main gateway to Antarctica.
Peninsula Valdez
Along the peninsula, spot elephant seals, dolphins, whales, giant penguin colonies, and rheas. This is an excellent area for spotting wildlife. A world heritage site, you can explore this area by submarine, boat, kayak, foot, bike, or plane.
Punto Tombo
Usually combined with travel to Peninsula Valdez, here you can visit the beautiful penguin colony from September to April. Amazingly, up to one million Magellanic Penguins can be seen breeding here. Punto Tombo has a reserve to visit these beauties at. It is extremely important here to stick to the designated trails at all times, and always give the penguins space- they do bite.
What to Eat and Drink
Below are some beverages and food which are local staples to the area. Experiencing a region's cuisine is a fantastic way to journey into the culture itself. Whether you are dining out or cooking in, here are some items you should certainly grasp a sample of.
Seafood – When it is close to the source, you will find simply amazingly fresh seafood.  Salmon, trout, sole, bass, hake, swordfish, and ling are commonly found on menus, or can be purchased fresh from a local market. The Peruvian staple Ceviche is also enjoyed further south.
Meat – South America in general is known for their delicious meats. Lamb and beef in particular. Tender, flavorful, and melt in your mouth. You will quickly understand why Argentinians and Chileans boast about the quality of it. You can also find wild boar in Bariloche, and occasionally llama on a menu.
Dulce De Leche – A decadent treat for those who enjoy sweet. A slowly cooked sweetened milk in which you can find on many desserts and spread on top of baked goods in the mornings.
Mate' – This Argentinian caffeinated beverage you will find throughout South America . Made from Yerba leaves, and known to have a bitter after taste. Served with hot water, and enjoyed typically from a hollowed out gourd with a filtered metal straw. Added sugar is optional. Shared often.
Ice-Cream – Argentina is known for the creamy, rich, and unique flavors of ice-cream.
Wine – Both Chile and Argentina hold a great amount of wineries. Even the cheapest of wines are said to be enjoyable.
Cider – In southern Chile, you will find home-made ciders a hot menu item.
Pisco Sour – The traditional Chilean spirit. A mixture of lime or lemon, grapes, and soda.
Berries – Look for Lúcuma, Maqui Berry, Chilean Strawberries, cherries, Calafate berry, and blueberries.
Deeper Dive: What Souvenirs to take Home

A postcard from " The End of The World"
 A mate' gourd, metal bombilla (straw), and satchel with thermos
 A bag of Yerba Mate'
Chocolate
 Hand-made wool or leather products
Gaucho Knives (checked baggage only of-course)
Ceramics and Basketwork
Wine (check with airline first)
Pictures and memories from a journey of a lifetime
Deeper Dive: Where to Stay in Patagonia

There is a copious medley of options when it comes to where to stay in Patagonia. From luxury hotels, to cabins in the woods, to dome eco-yurts, to your own tent- there's plenty of options to suit everyone's wishes.  With such a wide range of budgets and desired comforts, some good resources to begin looking ahead at accommodations is booking.com and hotels.com. You can search reviews, price, location, and book in advance.

Many of the properties have free cancellation and you can even book over a year in advance. Larger tourist destinations hold more options, but smaller towns and areas off the beaten path may be limited. Don't feel up to booking your own lodging? Let Wildland Trekking do that work for you by joining one of the amazing tours!

Hosterías – These are typically smaller arrangements providing around twenty rooms at most. They are conventionally run by families and found to be of good value.
Refugios – Refugios or refuges are similar to backcountry huts for hikers in the National Parks in Patagonia. These are simple, amenities vary widely, and some are bunk style rooms. Many have kitchens, cook staff, dining rooms, and showers.
Camping – For the experienced backpacker, bringing your own camping equipment on a backpacking journey can be an extremely rewarding and empowering ordeal. Transporting the equipment around between flights and transits though can be a little daunting at times. Alternatively, you can go on a backpacking trip with a guided company which provides all of the large camping gear, logistics, safety, and knowledge of the area.
In some of the national parks here they have semi-permanent tents stationed in different areas for hikers to trek to. Glamping as they call it, is also available in Torres Del Paine through Eco-camp.
Campervans – Campervans or RV's can be a great combination to include your transportation and lodging together in one. This allows freedom and flexibility within.
Estancias – Estancias are giant sheep and cattle ranches found all over Patagonia. A unique and authentic cultural experience, and a scenic way to see more rural areas. Meals, adventures, and wine are usually included in the price. These are usually off the beaten path, so it is ideal to settle in and stay for a while. If you love horse-back riding, estancias are definitely for you. Come see what Estancias are all about.
 Resorts – All inclusive lodging can be a wonderful and relaxing way to settle into the region. Ski resorts tend to be higher priced during the ski season, but can be a great alternative during the off season with cheaper rates.
Hostales – The cheaper, budget, and backpacker friendly hostel style offerings with dorm style rooms, occasionally private rooms, and typically shared common areas.
Hospedajes and Residenciales – Simple accommodation, in most cases with full board offered. One of the more affordable options for stays.
Cabañas – These are self-catered style accommodations possibly with a few less amenities, but are commonly found in stunning locations. These are popular with locals and a great option if you have your own transport.
Essential Information

Health
Patagonia holds no mandatory vaccinations , but there are a few advised. Additionally, if you intend to travel in other areas of South America certain vaccinations are required, or highly recommended. It is always ideal to check in with a travel Dr. at least 6 weeks prior to traveling abroad and ensure you are up to date with all immunizations.
The travel Dr. can also recommend and prescribe specific medications/antibiotics for aftermath or preventative measures. Be aware of potential environmental hazards: Heatstroke, cold exposure, hypothermia, altitude sickness, insect bites, food borne illnesses, and sun exposure. Self care is essential here, as with any travel. Know your limits, hydrate more than usual, rest well, keep re-fueled, and dine only at reputable establishments.
Language
You will mostly hear Spanish being spoken throughout Patagonia. Español will sound slightly different in Argentina and Chile. Many of the common tourist areas you will find that a majority of locals do speak English. Welsh is another language you may hear, especially along the coast where Welsh settlements are.
As people travel from all over the world to visit Patagonia, you can listen to an immense amount of different languages being spoken, especially on the  hiking trails.
Money
In Chile, the main currency is the Chilean Peso. In Argentina, it is the Argentine Peso. Call your bank prior to travel to leave a travel notice on all of your ATM cards. Check the currency exchange rate, and get to know the coins so you can be certain you are given back proper change when you shop.
ATMS in addition to credit or card transactions are becoming more and more widely available down south, but certainly check prior to arriving in various towns. It is always a good idea to carry a small amount of your country's currency on you, but it is advised to never carry large amounts of money at any given time when traveling. Try to obtain small bills and change before traveling in less populated areas.
Electricity
Electricity in both Argentina and Chile is 220 Volts. Outlets in Chile have two round parallel prongs, and in Argentina contain two flat V-shape prongs. It is best to bring a multi-adapter.
Safety
Crime in Patagonia is extremely low. Families and solo travelers can typically feel safe and comfortable. Similar to any country when traveling abroad, do travel smart and with caution. In particular if you are flying into one of the bigger cities. If you go hiking or on another active adventure, do inform someone of your intentions.
Never pet, feed, handle, or approach any stray or wild animal. An exception would be domestic animals that have been vaccinated. Stray dogs in particular have bitten many tourists, which lead to a long series of discomforts, Dr. visits, and fear of rabies.
If you have pre-existing medical conditions, it is advisable to wear an ID band or bracelet. If you are on a guided tour, inform the guide prior to departure.
Be up to date with current travel advisories for Patagonia.
Emergency Services Numbers:
Coast Guard- 106
Fire – 100
Forest fire – 103
Hospital – 107
Police – 101
If you are with a guided company, they will most likely have satellite phones or in-reach devices. If you are traveling solo and intend to be in the backcountry, it is recommended to carry one of these devices as well.
Visas
There are no visas required to enter into Argentina or Chile for US, Australian, Canadian, and European citizens. Always check prior to departure however on visa updates. You may need to provide an onward ticket or on going travel intentions while visiting Chile.
Argentina and Chile waived their reciprocity fee for all US citizens. Please check with your country of residence any updates on reciprocity fees.
Post
International postal rates can be costly, may take a long period of time to arrive, and in some cases may never arrive. Go with a registered or certified office should you require shipping items. The contents typically must be inspected prior to sending. Mailing postcards is simple in comparison, just ensure you have the proper stamps if sending internationally.
Passport
Ensure your passport is valid for at least 6 months prior to travel. Verify that you hold at least two pages left in your passport for stamps, especially if you intend to cross borders a few times. Make copies of your passport, credit cards, ID, travel insurance, etc.
Always bring another form of photo ID with.
Deeper Dive: Travel Responsibly

Be a part of protecting this beautiful place. Assist in keeping it wild, rugged, and clean. Over the years, tourism has left a harsh impact mark on some of Patagonia's most pristine areas. Together we can help in doing no further damage to these fragile eco-systems when visiting.

Leave no trace principles are an essential part of responsible travel.

 Plan Ahead And Prepare
 Travel And Camp On Durable Surfaces
 Dispose Of Waste Properly
Leave What You Find
Minimize Campfire Impacts
 Respect Wildlife
 Be Considerate Of Others

In addition to the 7 Leave No Trace Principles, here are a few tips for Patagonia specifically.

Cook only in designated cooking areas when camping. Several fires have been caused in Patagonia due to cooking stoves.
 Bring your own water bottles to refill. The water from the rivers, creeks, streams will be amazing water to drink. Water treatment is always recommended regardless of where the water source is from.
Packing and purchasing food with little or no packaging helps minimize impact upon landfills.
Purchase local products and food. Getting to Patagonia is quite the journey. Transportation of imported goods to that region take on a long transit. In many cases, purchasing local goods will be better for the environment and your wallet.
Travel with eco-conscious companies or stay in eco-accommodations.
Consider purchasing sustainable products such as re-usable zip-lock bags, bamboo utensils, plant-based sun block, a recycled paper travel journal, solar lights,  solar chargers, and biodegradable soaps/shampoos.
Bring a re-usable shopping bag or two along.
When photographing locals, always obtain permission prior. Or, even better if you have a Polaroid camera you can print them a copy.
Be respectful to the local culture, customs, beliefs, and rules.
Rideshares or group trips are an excellent way to reduce motor vehicle impact.
 Research companies, road conditions, weather, and logistics prior so that there won't be any ill planned incidents.
Purchase medical travel insurance prior to your trip.
Know where the largest, best, and closest Hospitals are in location to your travel destination.
Check to see where your country's embassy is located.
Hike Patagonia with a guide: Guided Patagonia trekking adventures are available, and are a stress-free, exciting way to do this trip. The tour company handles permits, gear, transportation, meals, and provides a professional guide so you can focus 100% on enjoying your adventure while traveling responsibly.

OTHER RESOURCES

BOOKS

In Patagonia- Bruce Chatwin
 At Home with the Patagonians- George Chaworth-Musters
 Motorcycle Diaries- Ernesto Che Guevara
The Uttermost Part of The Earth – Lucas Bridges
Lonely Planet- Trekking In The Patagonian Andes

FILMS

180º South
Separado!
Patagonia
Deeper Dive: What to Pack

A pack list will definitely vary by season or by activities in which you partake, but below is a broad-based list of what to bring. Of course, if you plan to backpack, climb, cycle, scuba dive, raft, etc., your pack list will need to incorporate those items on a more comprehensive pack-list.

 Most importantly, your Passport. A neck wallet, money belt, or passport holder is a great way to keep your important items together and can be worn under your clothing for safety.
Pertinent medication, contacts, glasses, extra contact solution, and check with your travel doctor on recommendations for remedies on common food and travel illness antibiotics/medications.
Rain jacket, poncho, and/or a wind breaker.
 A Camera. Spare batteries, extra memory cards. Waterproof case, small tripod, and extra lenses optional.
Headlamp with extra batteries and/or solar light.
A Buff® or a bandana for protection against wind on the face.
Re-fillable water bottles.
Re-usable shopping bag and zip-locks 
Socks, pants, shorts, shirts, and underwear 
Sandals. Comfortable shoes. Hiking shoes or boots. 
A dry bag is great if you plan to be out in the elements often.
A Scrubba wash bag or laundry bag.
Toilet paper. It is an item you will always want to have on you.
 Language Book. If you don't speak the local language already, it is great to bring along a Spanish book or app even on a guided trip. This allows for you to communicate to the locals, which is an excellent way to immerse into the culture.
 Copies of passport, credit cards, ID, medical insurance, travel plans, etc.
A fleece jacket, and depending on the time of year a down or heavy weight jacket. 
A sun hat (wide-brimmed and with a synch cord is nice for the wind)
Sun glasses (floating ones with a holder are great to have)
Glacier glasses if you intend to be in snow and ice often.
Sunscreen and bug spray 
Toiletries 
A well equipped first-aid kit .
Lotion and Chapstick are wonderful to have.
 A solar charger or power bank. 
Hand sanitizer 
A Beanie or wool hat, long underwear, and gloves if you will be in the mountains or travel during winter.
 Trekking poles if desired.
A small pack towel 
 A Universal adapter 
A travel journal 
 Room for adventure and flexibility!
Patagonia on your own or with a Tour Company?
You can certainly visit Patagonia on your own, especially if you have the spare time. If you enjoy independent travel, planning, coordinating, and arranging logistics, a DIY style trip is for you. Patagonia is typically a safe and friendly region for travelers. Going with a tour company, you can have an ultimate experience shared with other like-minded travelers.
With a guided trip, every logistic is planned, everything is prepared, and the itinerary is arranged so that you don't have to do the extra legwork. In peak season, booking for in-country flights, ferries, buses, rental cars, and accommodation in advance is necessary. Booking with a company gives you peace of mind as you traverse through the country with a professional, expert guide with impeccable risk, safety, and time management. If you don't speak the local lingo, going with a guide is a breeze.
A guided service will also be a window to providing you information about the culture, history, flora, fauna and geology of the area.
JOIN A GUIDED HIKING ADVENTURE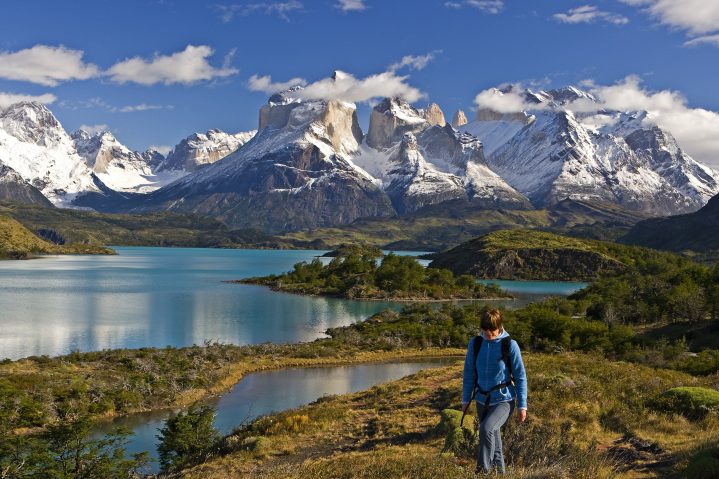 Patagonia is a bucket list, journey of a life-time destination. The scenery is jaw dropping. The wildlife is remarkable. The hikes are extremely rewarding. Come explore this absolutely incredible region on a hiking adventure with Wildland Trekking! Backpacks, trekking poles, emergency equipment, and other Wildland gear is provided, depending on which trip style you choose.
Wildland International trips offer guest liaison in the highest level, safety, fun, and an amazing well planned out journey. All transportation, meals, and lodging are included. Focus 100% on enjoying the experience in Patagonia and not the logistics. Have you ever wanted to walk on a glacier, kayak next to an iceberg, or ride horses through remote wild areas beside glacier capped peaks? These are included on some of the Wildland Torres del Paine treks! Check them out today to plan your next dream adventure.
PATAGONIA ADVENTURE TOURS
In Nacional Parque Patagonia join us on a hiking adventure that will take you through temperate rainforest, to rolling grasslands, beside amazing granite peaks, and along braided rivers with majestic blue hues. Join us on this challenging, remote, beautiful, and rugged journey through this very special park in Patagonia!
Complete a majority of the famous W-Trek in Torres Del Paine National park, while having comfort, convenience, and multi-sport thrills. Come see the giant granite pillars stacked next to glacial fed lakes surrounded by beautiful wind-blown landscapes. Be awe-inspired and captivated by the amazing beauty this region has to offer.
Experience and immerse yourself in a unique and amazing culture. Explore an entirely different lifestyle in a remote area of Patagonia on a true working ranch! This adventure can be added onto any of Wildland's Torres del Paine trips, or can be done as a stand-alone tour. Enjoy horseback riding, hiking, jet boat riding, local cuisine, and incredible scenery.
Complete The Torres Del Paine circuit or the famous W-Trek. Choose from either a 7 day adventure or 11 days with 2 nights of camping in beautiful spots to complete the entire circuit!
Hike Patagonia With A Guide
Guided Patagonia Trekking Tours are available, and are a stress-free, exciting way to do this trip. The tour company handles permits, gear, transportation, meals. A professional guide is provided so you can focus 100% on enjoying your adventure.