Travel Simple, Be Free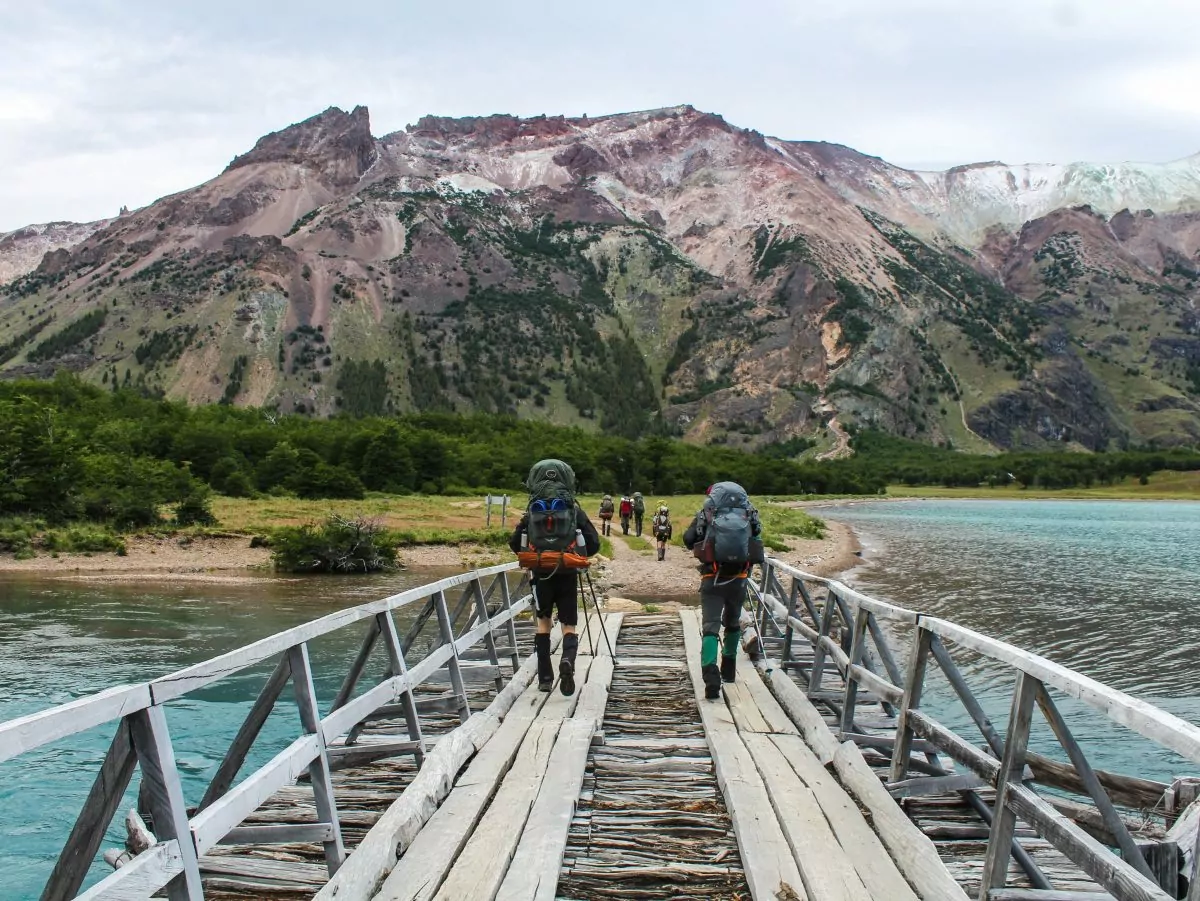 When I was 22, I traveled through South America for the first time. I was an eager adventurer and lugged all of my backpacking trip gear with me from town to town, from hostel to hostel, from adventure to adventure. I wanted to be prepared for any trek or hike that presented itself. In my 5,500 cubic inch Lowe Alpine backpack, I had all of my high-end gear: $500 tent, $400 sleeping bag, $100 sleeping pad, $120 water filter, hundreds of dollars in high tech clothing. My full backpack represented a $2,000+ investment, and for a dirt poor recent college grad, it represented my life savings too!
When I packed for this trip, I thought my gear would be the key to unlocking all of the adventures that South America had in store. Instead, it became the opposite – a source of stress and worry. I heard story after story after story about luggage being stolen from the roofs of buses, cut into at the airport, disappearing from hostels. When we rode on buses, my backpack was strapped to the top as locals jumped up and down — constantly adjusting the load, lifting items to the top of the bus, or lowering them down. Many of the buses stopped every 10 minutes, and at each stop, I sat up on my seat and craned my neck towards the window, constantly vigilant to be sure no one came down from the roof of the bus with my backpack in tow.
When the bus eventually arrived at each destination, I was always on edge to see if my backpack would still be there. As I watched my pack being lowered from the storage compartment, taxi drivers would grab it and throw it in their vehicles — trying to persuade us to hire them for a ride. I worried that they would just drive off with it.
What I learned is that traveling simply means traveling free. I adopted a new traveling philosophy – all that I really needed was a small suitcase or backpack with a handful of clothes, a swimsuit, extra footwear, and a few other essentials. I packed my money, passport, and credit cards in a money belt attached to my person. Then, if someone ran off with my backpack, I could easily just purchase some clothes and shoes to replace what I'd lost. No more traveling with my life savings on my back, no more stress-filled traveling!
Now, I'm 39, and that backpack no longer represents my life savings. But, the idea of traveling simply still appeals to me. One of the great things about a Wildland International trek is that you don't have to worry about bringing your own gear. We provide nearly all of it! You can enjoy your vacation without stress.
You'll still have to bring an assortment of clothes and footwear, but you won't be strapping this stuff to the top of cheap mountain buses like I was. You'll fly into an airport, and we take care of everything from there. That way, you can bring some higher-end gear, like photography equipment, and remain stress-free as we handle the transportation logistics.
Moral of the story? Pack light, travel simply, hire experts, enjoy life.
– Scott Cundy, Co-owner of Wildland International