Top Montana Backpacking Trips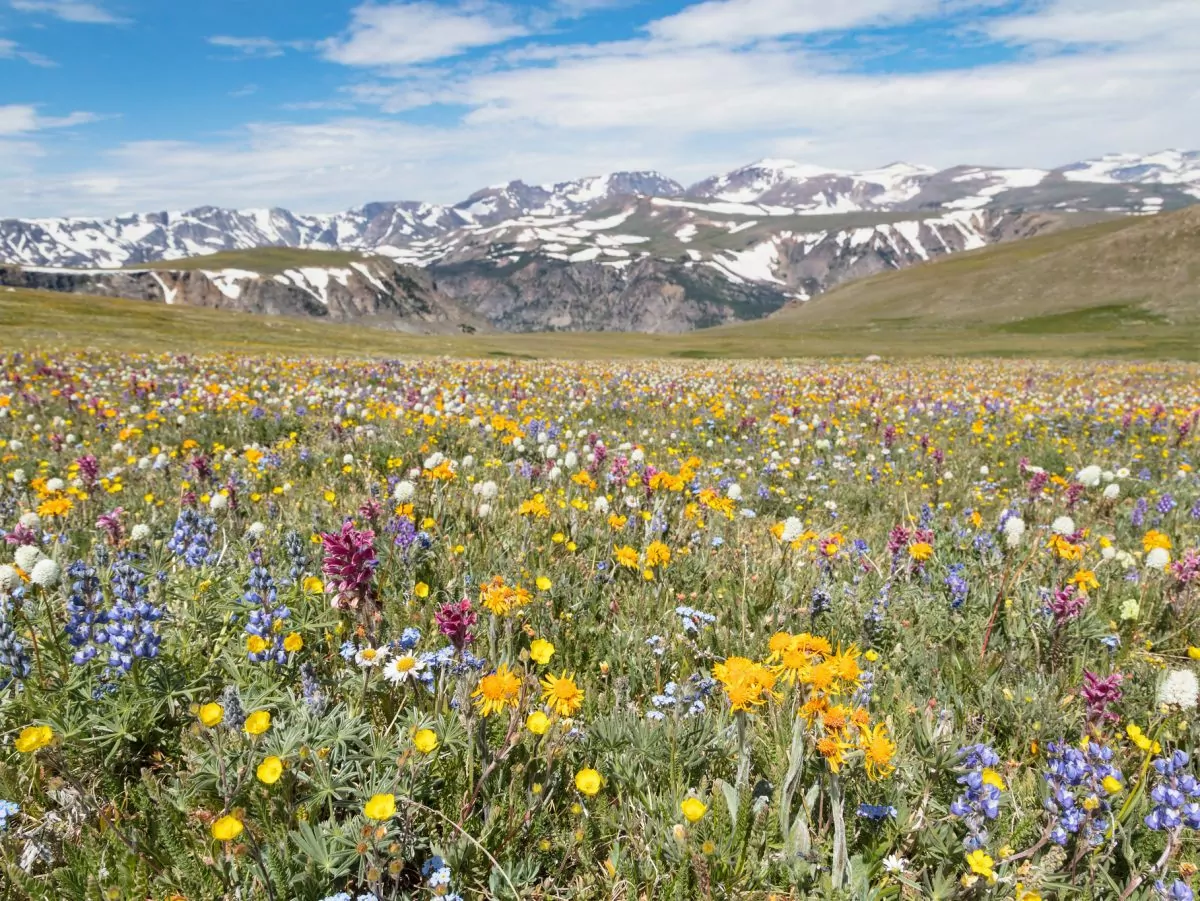 Montana has some of the best backpacking in the country – long trail corridors connect high mountain passes to verdant meadows and wild rivers.  Wilderness areas teem with wildlife: grizzlies roaming lush fields, native trout darting around alpine lakes, and ospreys perching high atop trees hunting for fish. The trail system in Montana is extensive. With thousands of miles of trails across two national parks and ten national forests, it's hard to narrow down your options, so we've got you covered. Whether you are looking for a one-night trip or a week-long trek, this list of the top backpacking trips in Montana will have you scheming up your next adventure.
Note: Montana has a thriving population of grizzly bears, so bring your bear spray on every hike, hit the trail with friends, and be bear aware!
| | | | |
| --- | --- | --- | --- |
| Trip | Difficulty | Days | Miles |
| Cottonwood Lake Trail, Crazy Mountains | Moderate | 2 | 11 |
| The Beaten Path Trail, Beartooth Mountains | Moderate | 2-3 | 26 |
| Gallatin Crest Traverse, Yellowstone National Park | Strenuous | 4-5 | 24 |
| Glacier North Loop, Glacier National Park | Strenuous | 5-6 | 52 |
Explore The Rockies with Expert Guides
1. Cottonwood Lake Trail, Crazy Mountains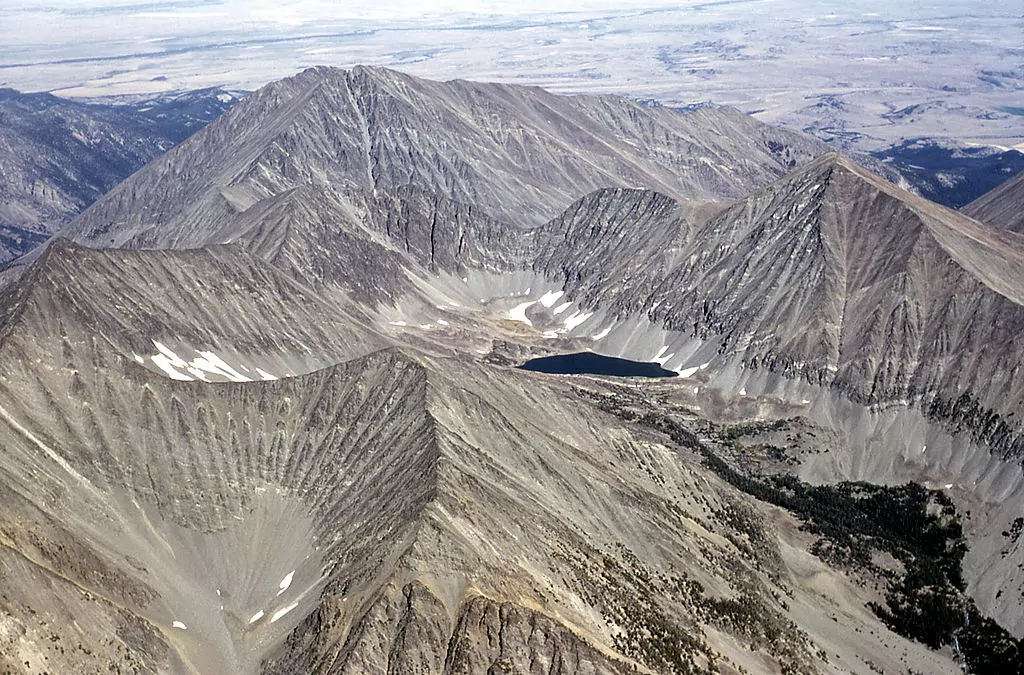 Trip Overview
A small island range of pyramid-shaped peaks and jagged diorite rise directly from the valley floor north of Interstate 90 in Southwestern Montana: the Crazies. Isolated from the rest of the Rocky Mountain range, the Crazy Mountains stand tall, easily visible from afar. This range receives fewer visitors than the surrounding mountains, partly because it sits amid private land, making access difficult. These mountains are at the forefront of the public land discussion and conservation groups are working hard to guarantee that access to this incredible range remains open for hikers and other outdoor recreators.
Cottonwood Lake, on the west side of the range, is accessed via a crooked, steep, and rocky hiking trail. This lake sits in a beautiful alpine cirque with views of windswept ridgelines and jarringly steep peaks. This trail makes for the perfect one-night backpacking trip to explore the lake basin by scrambling on scree slopes. If you want to relax, it's also an ideal location to set up camp, take in the views, and try to catch a few fish.
Trip Details
This 11-mile out-and-back could be done in a day, but hiking this trail as an overnighter is the best way to explore this beautiful region. The trail meanders along an old road for two and a half miles as you weave through forests and pastures. After a little over two miles, you head uphill on Forest Service Trail 197 (Cottonwood Lake Trail), avoiding private property boundaries. Here, steeply climb as you parallel Cottonwood Creek, gaining over 600 feet of elevation in half a mile. The trail becomes tough to follow, with occasional cairns illuminating the correct path. Eventually, the uphill eases as you wander through wildflower-sprinkled meadows before crossing Cottonwood Creek. This ford can vary in difficulty with the seasons, with spring run-off adding to the excitement. Take a moment to ensure you're finding the best path to cross.
Continue the climb, pausing to enjoy the cascading water as it rushes downhill. Campsites are available about a mile before the lake. Camp here, or hike the additional mile and camp closer to the lake, in the shadow of the rocky pinnacles encircling the lake basin. Choose a campsite at least 200 ft from the lake: this will ensure that you're helping to protect a fragile ecosystem, and steering clear from the mosquitoes that swarm near the water sources.
This trail is dog-friendly, so bring the pup but make sure to leave no trace!
Getting There
From Bozeman:
Take I-90 East to Exit 340 (US-89 N towards White Sulphur Springs). Drive 15.2 miles and take a right onto Cottonwood Bench Road. Continue following this road as it twists and turns for about 16 miles until you reach a junction. Stay right and drive for three more miles to the Cottonwood Creek Trailhead.
Permits, Fees, and Reservations
This trail is located in the Custer-Gallatin National Forest. No permits or fees are needed to camp in designated areas in the Crazy Mountains. However, this range is a checkerboard of public and private land, so obtain a map and stay on the trail to avoid trespassing.
When to Hike
Mid-July through September is the best time of year to hike this trail due to late snow melt and early snowfall at higher elevations.
All-inclusive USA Hiking Adventures
2. The Beaten Path Trail, Beartooth Mountains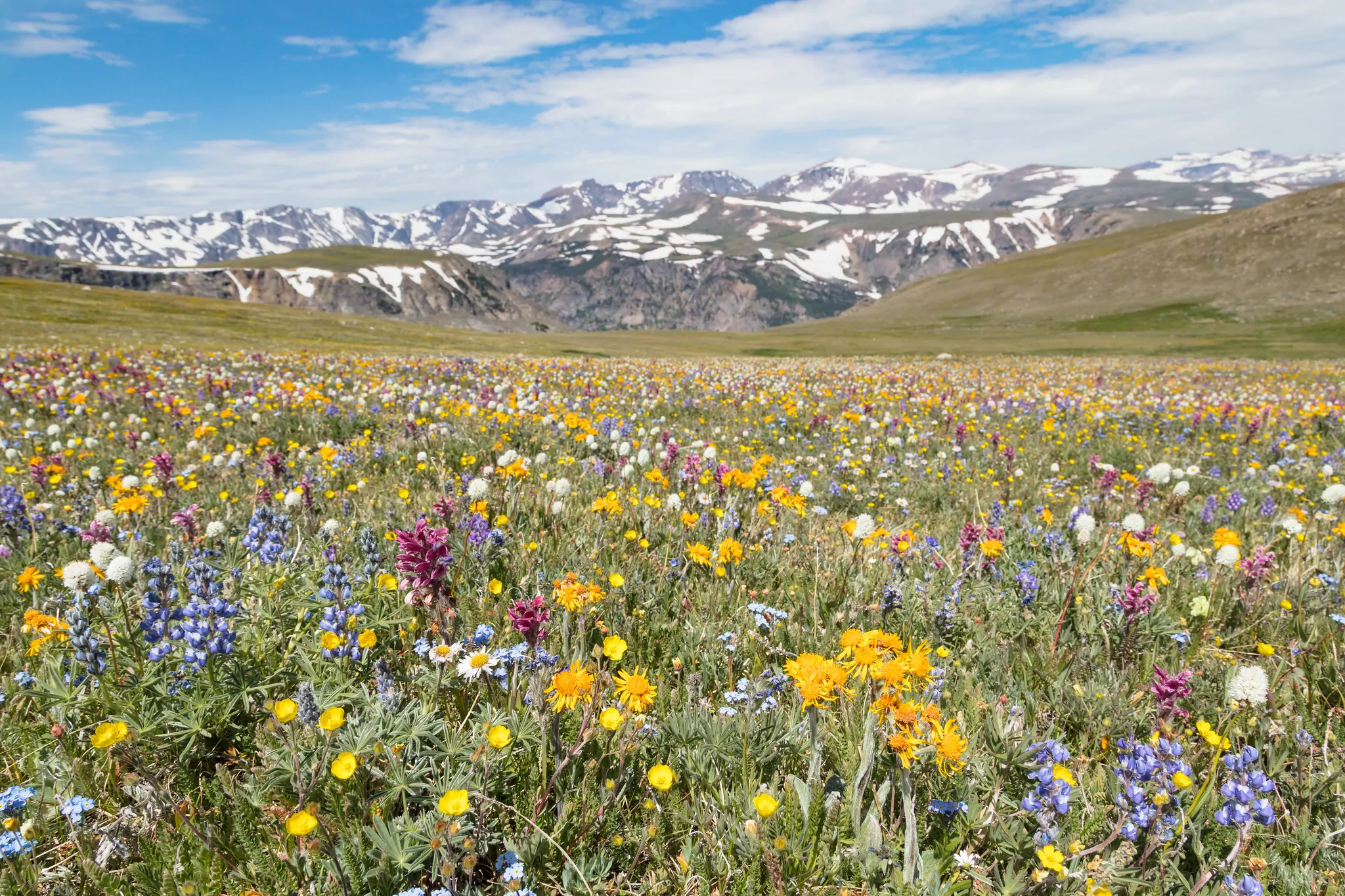 Trip Overview
This grand traverse of the Beartooth range in the Absaroka-Beartooth Wilderness offers some of the most awe-inspiring scenery (and highest mountains!) that Montana has to offer. Every step is a venture into a magical landscape of granite peaks. You get a little bit of everything on this trek: alpine lakes chock-full of fish, cascading streams, lush meadows, and glacially-rounded domes interspersed with jagged spires. This 26.2-mile traverse may be logistically challenging, but your planning efforts will be rewarded by non-stop views of an incredible mountain range.  This trail can be hiked in two days, but many backpackers take advantage of the ample opportunities to explore other lake basins from the main trail. You could easily extend this trip and spend a week in the Beartooths without tiring of the splendid alpine scenery.
Trip Details
You can hike this trail from either direction. However, hiking from Clarks Fork Trailhead to East Rosebud Lake will offer less elevation gain and save some of the best views for the end of your trek. However, the other direction (from East Rosebud to Clarks Fork) gives you astonishing views into the canyon as begin your backpacking trip. Either way, you will have to organize a two-car shuttle or swap keys with another party mid-hike to end at your vehicle.
Clarks Fork Trailhead to Ouzel Lake
Head out from the Clarks Fork trailhead on the Russell Creek trail and hike into the woods, passing Kersey Lake and gently ascending through a forest of lodgepole pines. You reach Russell Lake at mile six. There are a few lovely campsites here, but if you have time, it would be worthwhile to press on to more scenic camping areas. Climb the switchbacks to Ouzel Lake, an excellent spot to pitch a tent for your first night. Mosquitoes thrive in this environment, so be sure to bring bug spray!
Ouzel Lake to Dewey Lake
You have ample time to meander and explore this alpine wonderful because of the low mileage of this day. This section of trail is spectacular: there is no shortage of alpine lakes and trickling creeks. Quickly, you begin climbing to the East Rosebud Plateau and Fossil Lake, the highest point on the trail. Fossil Lakes sprawls out before you, filling the dips on the plateau. From here, you have a pleasant trek along the shorelines of turquoise waters. Granite domes peppered with trees create the perfect backdrop. If you're hiking in mid-to-late summer, a rainbow of wildflowers borders the trail. Snowfields exist late into the season here, but are easily avoidable by late summer. Take your time on this stretch, for you have arrived. Dewey Lake is an unrivaled camp destination, with Mount Dewey and its sheer granite walls rising high behind the lake. However, numerous other lakes along the trail enable you to customize the day's trail distance to your liking!
Dewey Lake to Rainbow Lake
Leave Dewey Lake and make your way across the plateau towards Rainbow Lake. Another short-mileage day offers endless potential for exploration. As you hike past Twin Outlets Lake, keep an eye out for the narrow slot that houses a tumbling waterfall. Continue the stroll past multiple cascades, including the iconic Impasse Falls, as you make your way towards Rainbow Lake. The last few miles of the trail descend through the forest, offering views of Lake at the Falls and Rainbow Lake. Crowds can amass at Rainbow Lake due to its proximity to the trailhead, but it provides terrific camping options. If you want more solitude, continue down the trail towards Rimrock (camping limited) or Elk Lake (many camp options).
Rainbow Lake to East Rosebud Trailhead
Leave Rainbow Lake and continue your descent from the Beartooth Plateau towards East Rosebud Canyon. Once you pass Rimrock Lake, the trail steepens and takes you through a boulder-strewn canyon with soaring granite walls. On a summer day, walking through this boulder field can be stiflingly hot. This section of trail follows East Rosebud Creek as it rushes towards Elk Lake and eventually, East Rosebud Lake. You'll pop in an out of the trees, but the views will stay with you until you reach the trailhead.
Recommended Itinerary
Day 1: Clarks Fork Trailhead to Ouzel Lake. Total hike is 7.2 miles.

Day 2: Skull Lake to Dewey Lake. Total hike is 4.8 miles.
Day 3: Dewey Lake to Rainbow Lake. Total hike is 6 miles.
Day 4: Rainbow Lake to East Rosebud Trailhead. Total hike is 8 miles.
Getting There
This one-way hike requires a two-car shuttle to complete, or a mid-hike key-swap with another party. If you are shuttling, drop one car at the East Rosebud trailhead, and shuttle with the second car to the start of your trek at the Clarks Fork trailhead. This shuttle requires a lot of highway driving and can take almost half a day, so plan accordingly.
From Bozeman: 
If you are doing a shuttle and ending your hike at East Rosebud Lake, drop a car at this trailhead before beginning your trek. Drive east on I-90 until exit 408 for Columbus. Follow MT-78 S for about 27 miles and then turn right onto East Rosebud Road. Stay on this road until it culminates at the trailhead.
Once you have dropped a car at East Rosebud, turn around and stay on East Rosebud Road until you reach the junction with MT-78. Turn right to head south and continue for 20 miles. Once you reach the town of Red Lodge, turn right to head west on US-212. Continue on this road (Beartooth Highway) until you reach your destination in 59.4 miles. Park at the Clarks Fork Trailhead and begin your hike.
Permits, Fees, and Reservations
No permits are needed to camp or hike along the Beaten Path trail.
When to Hike
Late-July through September. This trail sits at over 10,000 ft at times and retains snow well into the summer.
3. Gallatin Crest Traverse, Yellowstone National Park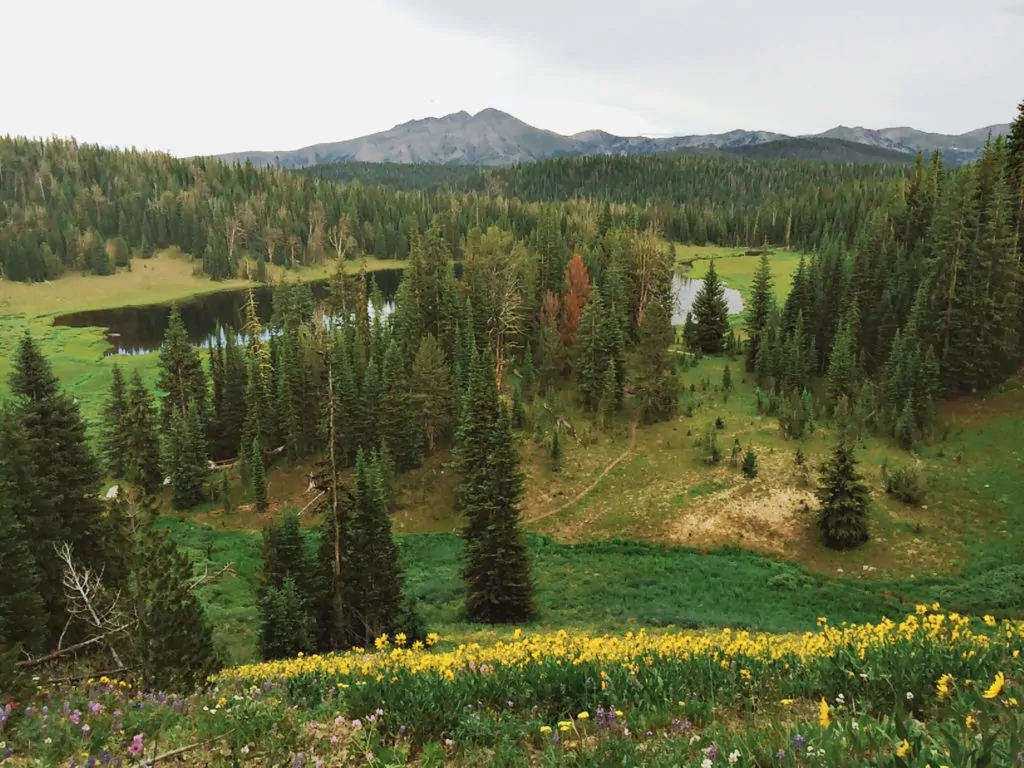 Trip Overview
Entering the backcountry of Yellowstone National Park is the best way to experience the park. This incredible wilderness area spans over 2.2 million acres and has nearly 1,000 miles of hiking trails. These trails get you off the beaten path, away from the boardwalks and bus tours, and into expansive wild lands. All of Yellowstone backcountry is unique, but high in the northwest corner of the park sits an incredible range: the Gallatin Mountains. The Gallatin Crest Traverse follows Specimen Creek to gain access to the mountainous high country. This epic backpacking trip offers ridgeline rambling, incredible wildlife sighting, and excellent backcountry fishing.
Trip Details
Specimen Creek
Start at the Specimen Creek Trailhead off US-191. Weave your way through lodgepole pine forests as you follow the gentle trail along the creek. After a couple of miles, you enter a recovering burn area. Charred remnants of trees stand as haphazard and eerie reminders of a 2007 wildfire that ravaged this region. Blackened trunks line the trail, and the lack of foliage becomes evident, with the sky opening up above you. Soon after this burn area, you'll reach the junction with the Sportsman Lake Trail. Continue right onto the Sportsman Lake Trail and meander through forests of spruce and fir, across footbridges, and into rolling meadows.
After a couple of miles of moderate hiking, you reach a campsite along the east fork of Specimen Creek. This camp (WD6) makes a perfect destination for your first night – it sits edge of a beautiful meadow with big sky views and water access. You'll have to ford East Specimen Creek to access the campsite, so make sure you have sandals or waterproof boots to cross safely.
High Lake
Set out from your camp at Specimen Creek and you quickly reach the junction with the Crescent and High Lake trail. Turn left at this fork. From here, it's a quick jaunt to your camp for the night. Ascend over gentle hills and through rollicking meadows until you reach High Lake at over 8000′. There are two campsites at High Lake, so keep your eyes out for the small campsite markers along the trail. These campsites (WD5 and WD4) are set away from the lake to preserve the high alpine environment around the lake. Trails lead down to the lake for water access to relax on the shoreline or fish for native cutthroat trout.
Shelf Lake
From your camp at High Lake, head north on the trail to gain the ridge along the border between Yellowstone National Park and Gallatin National Forest. The section of trail is more rugged, but has phenomenal views into the Paradise Valley and beyond. Follow orange blazes as the trail fades in and out. Continue along the path as it descends towards Crescent Lake. Once past Crescent Lake, you will have to ford Specimen Creek. If you're hiking early in the season, prepare for a difficult river crossing.
Soon, you will reach the junction with the Shelf Lake Trail. Turn right to climb 1400′ to Shelf Lake, which sits around 9000′. This gorgeous alpine lake makes a great base camp to explore the surrounding region and attempt a summit of Bighorn Peak along the Sky Rim Trail.
Bighorn Peak
Bighorn Peak (9930′) is an impressive summit along the Sky Rim Trail and a strenuous 6-mile roundtrip hike from camp. Leave camp at Shelf Lake and head uphill for 0.2 miles to the Sky Rim Trail. Immediately, spectacular views welcome you: the surrounding Gallatin Range to the north, the Madison Range to the west, and the Absaroka Range to the southeast. This ridge walk is thrilling: as you hike up and down steep sections, you might just forget that you're putting in some hard miles. As you approach Bighorn Peak, the trail narrows and the cliffs steepen. Look out for bighorn sheep precariously balancing on steep rock faces. Follow the trail to the summit, basking in the 360-degree panorama of much of the Greater Yellowstone Ecosystem. Even the mountain itself is impressive: the dark volcanic rock of Bighorn Peak staggers down the cliff side, forming slowly eroding rocky pinnacles.
Note: Summer thunderstorms are frequent in this region, so keep an eye on the weather before starting your trip.  Watch the sky as you follow the ridgeline and know your descent route in advance if you're hiking during thunderstorm season.
Alternative Routes
If you have advanced navigation skills, you can opt for an off-trail adventure when you're hiking from High Lake to Shelf Lake. After gaining the ridge, stick to the crest and take an obscure boot path that follows the Park boundary line between High Lake and Shelf Lake. Pick up this game trail at the end of a large meadow and traverse along a west-facing slope as you hike through lichen-coated forests, keeping an eye on Shelf Lake in the distance. This option avoids the big descent and allows for minimal elevation gain between High Lake and Shelf Lake. However, it should only be attempted by those experienced with backcountry and off-trail travel.
Recommended Itinerary
Day 1: Specimen Creek trailhead to East Fork Specimen Creek Camp. Total hike is 6.4 miles, 1000 feet elevation gain.

Day 2: East Fork Specimen Creek Camp to High Lake. Total hike is 3.4 miles, 800 feet elevation gain.
Day 3: High Lake to Shelf Lake. Total hike is 7 miles, 1400 feet elevation gain.

Day 4: Big Horn Peak day hike. Total hike is 6 miles, 2000 feet elevation gain/loss.
Day 5: Shelf Lake to Specimen Creek trailhead. Total hike is 8.2 miles, 2200 feet elevation loss.
Getting There
From Bozeman:
Head west out of Bozeman on W Main St/US-191 until you reach Four Corners. Turn left onto US-191 S/Gallatin Road. Follow this for 60.3 miles and then turn left at the Specimen Creek Trailhead.
Permits, Fees, and Reservations
Backcountry permits are required year-round for all overnight trips in Yellowstone National Park. You can secure walk-up permits for many sites the day before or the day of an overnight visit on a first-come, first-served basis. There is a $3 per person per night fee for backcountry travel between Memorial Day and September 10th. Pick up permits at the closest Visitor Center or Ranger Station. During spring, fall, and winter, you must contact the Backcountry Office to obtain permits.
Advanced reservations are available for many sites in the park and are accepted from January 1st to October 31st. There is a $25 non-refundable application fee for each reservation submitted.
When to Hike
Mid-July through September is the best time to hike this backpacking trail due to the high elevation. Check backcountry conditions before you leave to get the most up-to-date information.
Hike the Gallatin Crest Traverse with a Guide
Guided Gallatin Crest Traverse backpacking trips are available and are a stress-free, exciting way to undertake this trip. The tour company handles permits, gear, transportation, meals, and provides a professional guide so you can focus 100% on enjoying your adventure. Read more about backpacking in Yellowstone with Wildland!
4. Glacier's North Circle Loop, Glacier National Park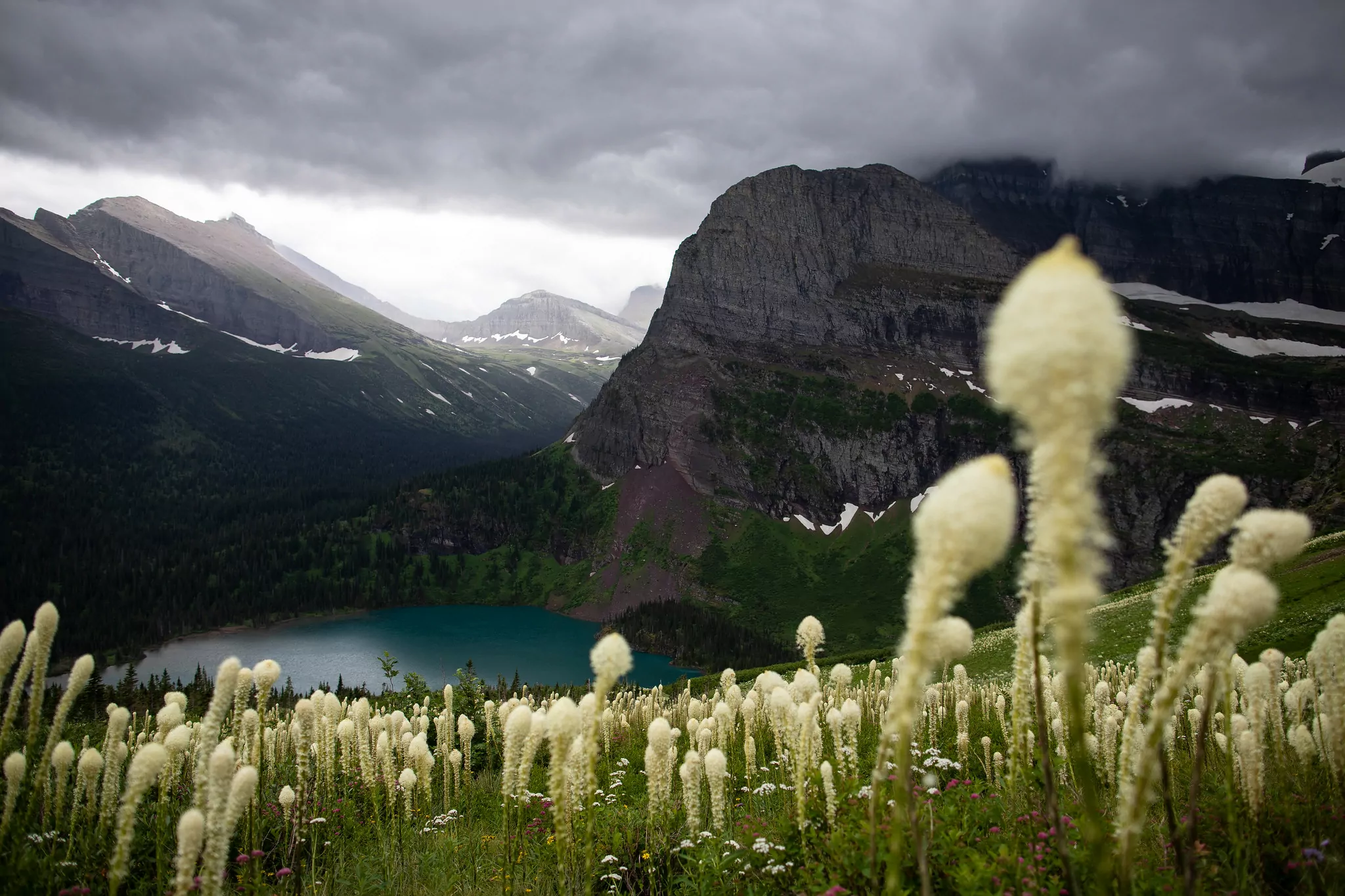 Trip Overview
This backcountry loop hits the best sights and campgrounds that Glacier National Park offers, and just might be one of the best backpacking trips in the country. There is no shortage of wildflowers, wildlife, or expansive panoramas. This 52-mile trek takes you through pristine wilderness: across emerald meadows, along the shores of turquoise lakes, and up and over mountain passes with remarkable views. This is a classic hike in the Rocky Mountains, so set out and enjoy the highlights of this extraordinary region.
Trip Details
Iceberg Lake Trailhead to Elizabeth Lake Campground
Begin your trek at the Iceberg Lake Trailhead. This stunning introduction to your hike speaks volumes about what is ahead. Continue through a valley to a fork in the trail. Take the right fork towards the Ptarmigan Tunnel Trail and begin a steep climb. The trail mellows after the initial ascent, but you still have an uphill trek to Ptarmigan Tunnel. Gaze at Mount Grinnell and Swiftcurrent Mountain as you make your way straight towards the Ptarmigan Wall. The cascades of Ptarmigan Creek greet you around mile 4.5, and soon you traverse around Ptarmigan Lake.
Continue up steep switchbacks between the towering walls of a barren, rocky valley. Hike through Ptarmigan Tunnel (a worthwhile destination on its own), and emerge on the other side of the Ptarmigan wall to gaze down at the Belly River Valley and Elizabeth Lake. From here, it's a steady five-mile descent to Elizabeth Lake Campground. With almost non-stop views, this section of the trail is a delightful respite after a tough climb. Arrive at Elizabeth Lake and settle in for the night. If possible, snag a permit for the Elizabeth Lake Foot campsite for optimal scenery.
Elizabeth Lake Foot Campground to Glenn's Lake Head Campground
Today's hike is a bit shorter than day one, giving you the chance to immerse yourself in the landscape at a slower pace. Set out from your campsite through the Belly River Valley. After 3.5 miles of hiking, you arrive at Cosley Lake, where you must ford the Mokowanis River. Here, there is a cable to assist your river crossing. Shortly after this crossing, head west (left) at the junction with the Stoney Indian Pass Trail. Follow this trail along the shores of Cosley Lake, making your way towards Glenn's Lake. Glenn's Lake Head campground is ideal for this itinerary, but if you can't secure a permit for this site, there are many other fantastic options. Mokowanis Lake or Glenn's Lake Foot Campground make exceptional backups.
If you set up camp with time to spare, hiking to Mokowanis Lake and Pyramid Creek Falls adds a little extra to this lovely day. Pyramid Creek Falls is stunning as it tumbles down a series of rocky steps with Pyramid Peak looming in the background.
Glenn's Lake Head Campground to Stoney Indian Lake Campground
The low mileage of this day is deceiving: you have a tough climb ahead of you, rewarded by expansive views with every step. Continue along the Stoney Indian Pass Trail and ascend through rolling meadows towards the pass. If you turn around, you get great views of the Mokowanis River as it descends through a lush valley brimming with wildflowers. Pass Atsina Lake and pause to watch the water drop off vertical cliff faces. Hike a series of switchbacks to gain a view of Paiota Falls above the lake. Continue through meadows and across creeks, with water seeming to pour into this valley wherever possible. Soon, you'll approach the steep climb to Stoney Indian Pass. Once atop the pass, descend a series of switchbacks towards Stoney Indian Lake and the campground.
Stoney Indian Lake Campground to Fifty Mountain Campground
Descend along Pass Creek for two miles until you reach a junction with the Waterton Valley Trail. Turn left to head into the Waterton Valley. After one mile, turn left to stay on the Waterton Valley Trail. Here, climb over 2500′ to top out at 7000′. Wildflowers and iconic views will distract you from the hard work. Once you reach the top of the plateau, you only have a mile to go until you reach the Fifty Mountain campground. Hike through a vast, glacially-carved valley. Observe the boulders strewn across the meadows, signs of past glaciers that worked their way downhill. Enter a small forested area and then make your arrival at Fifty Mountain camp.
If you're looking for added mileage, a 3-mile roundtrip hike to the overlook of Sue Lake is a great addition. Teal water is contrasted by icy-blue and white of the glacier breaking into the lake. Grand views of Pyramid Peak, Cathedral Peak, and Mount Merritt expand before you.
Fifty Mountain Campground to Granite Park
Once you leave the Fifty Mountain camp, you'll be hiking along the iconic Highline Trail for the remainder of your journey. Although much of this trail is relatively level, you'll be gaining and losing almost 3000′ of elevation this day. However, you'll have amazing views the entire day. Near Ahern Peak, you approach a steep part of the trail where a snowdrift, the Ahern Drift, sits until late in the season. If you're hiking early in the season, consider bringing an ice ax and microspikes and check the trail conditions before your departure. Around mile 10, you begin to descent towards Granite Park where you will camp for your last night on the North Loop trail.
Granite Park to Logan Pass or Many Glacier Trailhead
Pack up camp, take in the views, and begin your last eight miles on the trail. You have two options for completing the loop:
If you have two vehicles, you can end your trip by hiking the remainder of the Highline Trail to Logan Pass, one of the most famous trails in the park. This option offers a 2-mile side-trip to the overlook of the Grinnell Glacier.
If you want to make it an actual loop, take the Swiftcurrent Creek Trail back towards Many Glacier where you began your journey. This option offers a 2.75-mile side-trip to the summit of Swiftcurrent Mountain at 8436′.
Either choice offers sweeping views, exciting hiking, and similar mileage and elevation gain.
Recommended Day by Day Itinerary
Day 1: Iceberg Lake Trailhead to Elizabeth Lake Foot Campground. Total hike is 10.8 miles, 3200 feet elevation gain/loss.
Day 2: Elizabeth Lake Campground to Glenn's Lake Head Campground. Total hike is 8.2 miles, 1000 feet elevation gain/loss.

Day 3: Glenn's Lake Head Campground to Stoney Indian Lake. Total hike is 5.6 miles, 2300 feet elevation gain, 900 feet loss.
Day 4: Stoney Indian Lake to Fifty Mountain. Total hike is 8.2 miles, 3000 feet elevation gain, 2600 feet loss.

Day 5: Fifty Mountain to Granite Park. Total hike is 11.4 miles, 3200 feet elevation gain/loss.
Day 6: Granite Park to Logan Pass Trailhead. Total hike is 7.8 miles, 2900 feet elevation gain/loss.
Getting There
From Kalispell:
Head East on US-2/E Idaho Street. Use the left lanes to turn left onto US-2 East. Follow this for 11 miles and then turn right to stay on US-2 East. Drive 18.9 miles and turn left onto Glacier Route 1 Road/Going-to-the-Sun Road. Soon, turn right to stay on the Going-to-the-Sun-Road and follow it for 48 miles. In Saint Mary, turn left onto US-89 North. Drive for 8.5 miles until you reach Babb, where you turn left onto Route 3 towards Many Glacier.
If you only have one vehicle, begin and end your hike from Many Glacier. Park at the Iceberg Lake Trailhead and end your hike on the Swiftcurrent Creek Trail.
If you have multiple vehicles to facilitate a shuttle, you have the option to end your hike at Logan's Pass along the Highline Trail. Park one car at Logan Pass and drive to the Iceberg Lake Trailhead in Many Glacier.
Permits, Fees, and Reservations
This backcountry loop is pretty incredible, and other backpackers know it, too. Securing a permit can be challenging, so your best bet to get the itinerary you want is to reserve permits well in advance. There is a $40 application fee with every reservation ($30 will be refunded if the Park Service cannot fulfill your request). There is a $7/person/night camping fee required when you pick up your permit.
When to Hike
Like many hikes in the Montana high country, this trip is best made in late summer so that the last of the winter snowfall is melted out. Late-July through early to mid-September is ideal. Check trail conditions before you go! In-depth trail conditions for Many Glacier and Belly River areas, including the Cosley Lake cable crossing, are provided by the National Park Service.
Wildland Trekking Hiking Adventures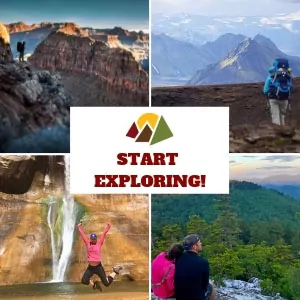 As the world's premier hiking and trekking company, Wildland believes in connecting people to fantastic environments in amazing ways. Wildland Trekking Company offers an array of incredible hiking and trekking experiences in Montana and Wyoming. Wildland Trekking provides many different multi-day hiking and backpacking adventures in this region, including trips in Yellowstone National Park, the Tetons, and the Wind River Range. Read more about our Montana and Wyoming region.
To learn more about our guided backpacking trips and all of our award-winning hiking vacations, please visit our website or connect with one of our Adventure Consultants: 800-715-HIKE