Tips and Tricks for Traveling Abroad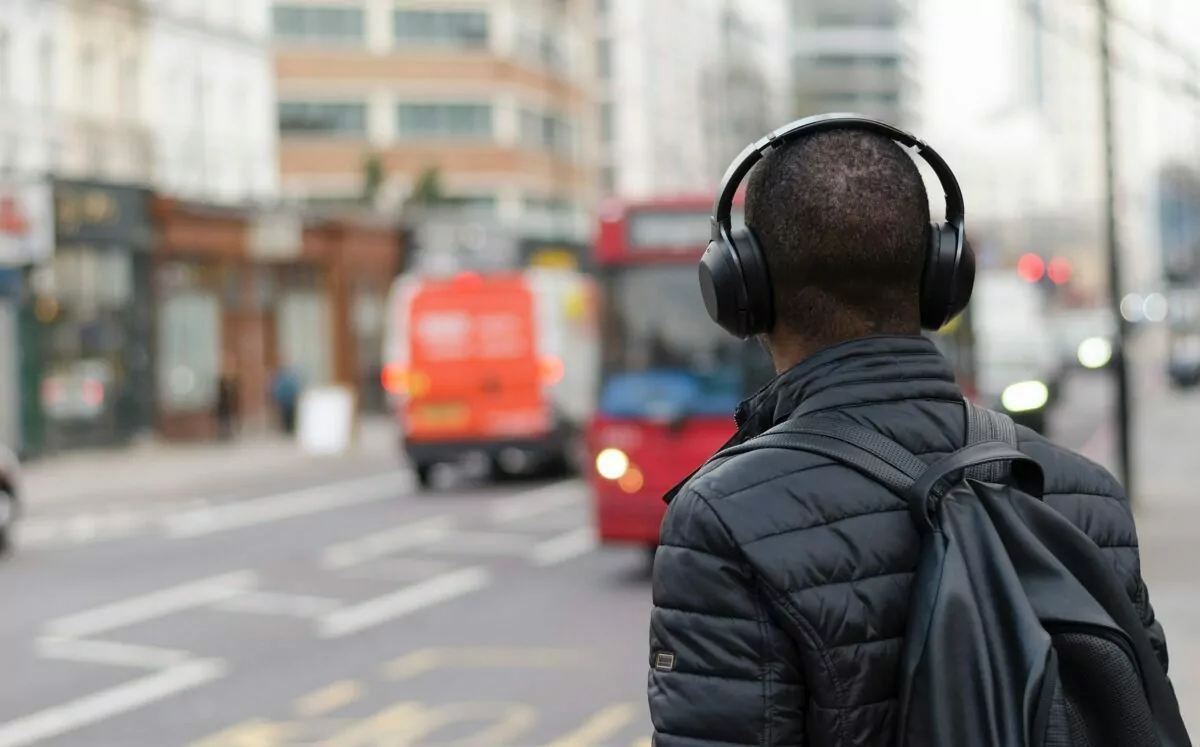 International Travel… Just the phrase alone ignites the imagination. For people new to international travel, however, the idea of leaving behind all of your daily and cultural norms can be intimidating. Not to worry, here are some international travel tips and tricks to help grant you some peace of mind while exploring your dream destinations.
Choosing a Destination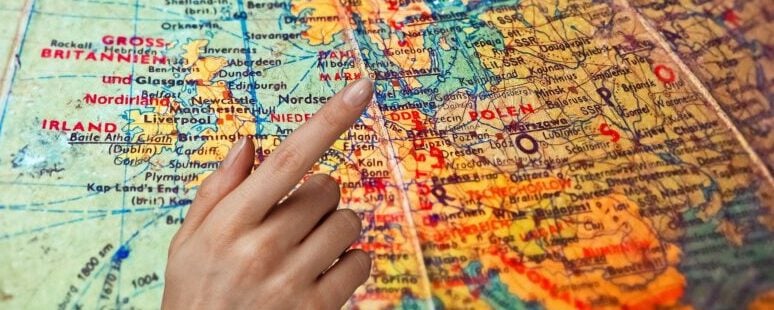 First you need to figure out where you want to go. There a few factors to consider when selecting a destination.
1.Time of Year
Do you want to visit the Caribbean in the middle of hurricane season? Probably not. Trying to escape the harsh New England winter with a December trip to Moscow? Bad idea. Do your research on the best time of year to travel to the destinations you are interested in. Keep in mind that sometimes traveling in the shoulder seasons or the off-season means fewer crowds and better deals on accommodations. What's the best time of year to travel to your dream vacation destination?
2. Current Events
Sometimes there are regional events beyond our control that may effect our travel plans, such as political turmoil, natural disasters or a global pandemic. A few years ago I had plane tickets to go to Bali, but 2 weeks before the flight a massive volcano on the island nation began erupting violently, thwarting the travels of thousands of people. Sure, I could've embraced the chaos and had a true adventure, but I decided to play it safe and change my flight (don't forget travel insurance!).
3. Budget
Obviously, one's travel budget is likely the greatest limiting factor for most people deciding what destination, activities and accommodations to plan for. If money is not an issue, you can probably go to the Caribbean in hurricane season and buy your own underground bunker when the weather turns. For most of us though, money is an issue. There are so many apps now to help you get the best deals on travel. If I'm looking for flights way in advance, I use Hopper to send me an alert when the prices drop. If you're schedule is flexible, Skyscanner lets you search the cheapest destinations per time of year, or the cheapest time of year per destination. Another good site for flight deals is Momondo.
Plan a detailed itinerary or wing it?
Do Your Research! If you are planning an extended or open ended trip, there can be huge benefits to leaving your travel plans relatively open. You might meet people, or hear of a must see place that wasn't in the guide books. Or you see a postcard in a shop with a photo of a magical landscape but it's on the other side of the country and all of a sudden in your mind you have to go there. Planning an itinerary without wiggle room can add a sense of urgency or stress to each day. I am notorious for over planning and I usually end up hurriedly trying to do and see everything and eventually burning out before my trip is over.  This is OK for a short trip: your time is limited and you can sleep on the plane. On a longer trip it's wise to pace yourself.
My approach to long-trip planning is to come up with a "Must Do" list. Then I map out the Must-Do's and look for interesting things I could do or see en route from one Must-Do to the next. This gives me flexibility to explore and take my time to notice the little things. Mostly I don't want to impose any unnecessary stress or pressure on myself. After all, it's supposed to be a vacation.
Explore Your World. Premier Hiking Adventures
Money Management Abroad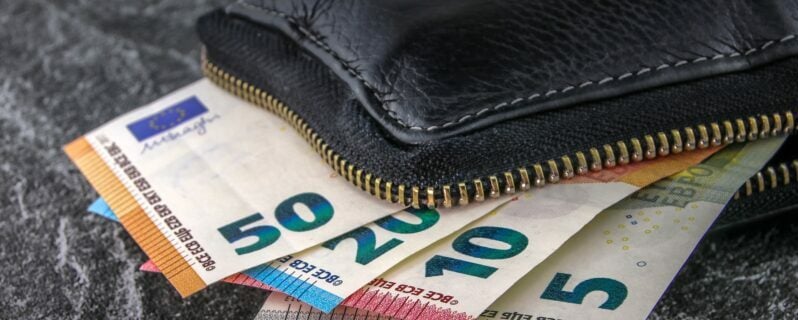 Put away those traveler's checks. International money management has never been easier, thanks to the ubiquity of high-speed internet, online banking, and ATMs.  Being on top of your money management abroad is one of the easiest ways to increase your confidence while traveling. Here are some of my tried-and-true techniques for keeping peace of mind while dealing with cash and ATMs abroad.
Banking/ Money Exchange
First things first: call your bank and tell them all the countries you plan on visiting (including layovers) and dates you'll be gone. Also, make sure you have their customer service contact info saved, I almost always have to call my bank and have them unfreeze my account when I'm traveling. Before you leave home, open another checking account linked with your primary checking account.  This secondary checking account and debit card is going to be your main money card abroad.
IMPORTANT: make sure you talk with your bank about currency exchange fees and international ATM fees. You may need to shop around I bank with a local credit union and they are awesome! They give me a 1% charge for any purchases or withdrawals and a $1.00 USD flat fee for each ATM transaction.
Since my primary debit card can access my full checking account, I do not want that card lost or stolen. I leave it locked up with my passport in the safe in my hotel room. If that's not an option or if I'm feeling especially paranoid, I have a few pairs of these underwear that have stash pockets.  I use my online banking app to transfer funds into my secondary checking account as needed, usually keeping about $100 USD on that card.  This way if I get robbed or lose my card I don't have to worry about my primary bank account.
As soon as I enter the country I go to the airport ATM. This gives me a controlled environment to experiment with my cards. Mainly I want to figure out the currency exchange rate and common withdrawal amount options, as well as familiarize myself with the ATM menu if it's in a different language. I have NEVER experienced ATM machine scams but the airport seems like a safe and secure place to use an ATM, so I will withdraw the maximum allowed amount of cash. I generally avoid any currency exchange kiosks, because they are a major ripoff and only a last resort.
Now that I have lots of local currency, I can put my primary ATM card, most of the cash, and my passport out of my pockets. I use my secondary debit card for most purchases (restaurants, brick and mortar shops, etc.) so I can conserve my cash for situations like street vendors, markets, taxis, etc. that don't take cards.
I usually will try to periodically go a a convenience store like Circle K or 7 Eleven and make a small purchase to break my big bills, as getting change for big bills from small vendors can be tough.  Also, download a currency converter app so you can double check your math before you buy things. Exchange rates can be confusing!
General Safety/Risk Management
Most bad things are avoidable. When you're traveling alone, its your responsibility to watch your own back. Here is a short list of Don'ts that are based on common sense, all of which I've adapted from the horror stories of other travelers.
Don't:
get drunk without a buddy. No one ever got wasted and then did something smart.
go out at night without a buddy.
go out at night without a buddy AND get drunk.
And if you must go out alone at night and get drunk, than absolutely DO NOT bring your passport and primary debit card.
Thwarting Pickpockets and Thieves
When I was younger, I wanted to go out and see the night life once while traveling. I made friends with some other travelers I met in the hostel and off we went to explore the Sydney night-life. We ended up going our separate ways at some point in the night, following the whims of our impaired judgement. The next morning I bumped into one my friends from the previous night and he had ended up getting robbed at knife-point on his way back to the hostel. That got me thinking. How can you avoid forking over your valuables to an armed assailant without risking a violent encounter? My solution: give them fakes! This strategy is a little over-the-top for most casual traveling, but if you're the kind of person that like to go out and party, it may be worth thinking about: the decoy wallet.
The first thing I do is get an old leather wallet from a thrift store. This is my decoy wallet. In the decoy wallet I put some small bills of local currency and maybe a $5 or $20 USD note. I also include old membership cards that look like credit cards but don't have my name on them (like my old grocery store cards). I also have my very first android phone which is totally dead and won't even turn on. This is my decoy phone.
The decoy wallet and phone are in my pockets whenever I'm out and about. They are essentially worthless but they LOOK legit.  My actual phone and wallet are hidden on me. This way if I'm pick pocketed I lose nothing important. If I'm robbed at gunpoint I can hand over my 'valuables' to the assailant and not worry.
Does this actually work? I've never been robbed abroad, so I don't know, probably never will. But this system is based on the stories of friends and fellow travelers and how things played out when they were robbed. Generally, your assailant does not want to hurt you, they just want your goods. If you hand over your wallet and phone, it seems unlikely that they would continue to bother you.
Health and Safety

Before You Travel
No one wants to feel yucky when traveling. Taking care of yourself is easy to do but it takes discipline and awareness. First and foremost: get travel insurance! Travel insurance is super cheap, fairly comprehensive, and truly a no brainier. Get it!
Many countries require certain immunizations, and many countries have risks of diseases. All the info you need can be found on the CDC website. You can search by country to get information on required and recommended immunizations depending on where you're traveling. Do your research first! Then talk to your health care provider for advice on if the immunizations are really necessary or just recommended. Rabies is a big one: frequently recommended, but expensive and not totally necessary (I have my rabies vaccine because I like to pet dogs and cats and have been attacked by a monkey). Often you can get a prescription for Ciproflaxin, an antibiotic used for treating traveler's diarrhea (yes, that's a thing and yes, Cipro works well). I am not a health care expert but I do not ever want to get a serious disease abroad. Also, keep your immunization record safe! I lost mine once and had to find a small clinic to administer ANOTHER yellow fever vaccine so I could cross a border.
I also highly recommend packing a personal travel first-aid-kit. See my blog post about this subject here.
Food
I love to eat. The most amazing thing about humans is that we eat so many interesting things and cultural fusion food is constantly evolving and I want to taste all the flavors of planet Earth and FOOD IS WHY I TRAVEL. I love finding those 'local's secret' restaurants, or a nice place that does an upscale take on local classics, and of course, my true love: STREET FOOD!!!
That being said, food-borne illness is probably the most common obstacle that people encounter traveling. Sometimes you can do everything right and still get sick. However, typically you can avoid illness by following some easy rules:
wash your hands
don't drink tap water
don't use ice from tap water
avoid raw vegetables! Fresh veggies like lettuce may be rinsed with tap water, or not at all
eat fruits you can peel like mangoes, bananas, oranges
look for busy restaurants. If a place is crowded, the kitchen has fast turnover and food isn't sitting around.
If I'm craving a salad I'll go to a market, buy the veggies, and wash them myself with treated water. Most importantly, DO YOUR RESEARCH! A great thrill is going on Trip Advisor and finding local restaurants that sound delicious and have stellar reviews. Then I'll mark them on Google Maps and go check them out while exploring the city.
Food Allergy?
I have an anaphylactic allergic reaction to shrimp and crab. When I'm traveling anywhere that English is not the first language, I have a local (usually someone who works at my hotel) either teach to me to say "I will die if I eat shrimp" in the local language or I use Google Translate and take a screenshot that I can show at restaurants to make sure I'm not going to have an incident. Just because I have travel insurance doesn't mean I want to use it!
Water
Staying hydrated is the #1 most important thing while traveling.  As a general rule of thumb, avoid untreated tap water for drinking or brushing teeth. I've never heard of someone getting sick from showering in tap water, but its probably a good idea to not drink in the shower. I hate hate hate bottled water and don't buy it unless I need to. Luckily, there are so many water treatment options that I have had success drinking treated tap water all over the world without getting sick.  I bring reusable water bottles and treat my water, or I'll buy the big 5 gallon jugs at a super market and refill my bottles from that. For water treatment, I've had %100 successful results using Aqua-Mira to treat tap water all over Asia and South America. Another great option are these tablets. It is far better to buy bottled water than to forego drinking! I just encourage you to drink responsibly, as many places you visit may not have the same access to recycling or waste management and single use plastic is a very real global issue.
Inspired Exploration with Wildland Trekking
Logistics

Packing
If there's one thing I hate about travel, its duffel bags and rolling luggage. If you've ever schlepped luggage around a city, you know how unruly duffels and other luggage can be in the wild. Luckily, there are so many great options for luggage these days, including updated and highly functional duffels and rolling luggage. Rule number 1 for me when traveling is pack light, and I have found that the indispensable piece of luggage for my travel style is this  smartly designed travel pack by Osprey. It is actually 2 backpacks that zip together or can be separate. The larger bag is the exact dimensions for a carry-on and fits perfectly in the overhead storage on a plane. The shoulder straps can be tucked in so you don't have straps flapping all over when stowing or checking the bag and it opens wide like a suitcase so you can easily organize and access your gear. The little backpack makes a great day bag and has a sneaky stash pocket for passport and other valuables.
Let's talk about towels. The classic terry cloth towels are large, hard to pack, and take forever to dry. The fancy synthetic towels are great but they somehow trap body odors amazingly well and it can be a rude wake-up call trying to use the towel twice without washing it between uses. I've discovered that the sarong is the swiss-army knife of fabrics. Sarongs are thin, typically have funky tie-dye prints, and are endlessly versatile. I use mine as a beach towel, a bath towel, or as a sheet when on a sleeper train or bus. They dry super fast, take up barely any space and are super light. Plus they don't hang on to funky odors like a synthetic towel, thankfully.
Exploring
I use Google Maps to navigate my way around cities and villages. When I'm using WiFi, I'll do all sorts of research on sights I want to see, markets, grocery stores, post office (I love sending postcards!!), restaurants, or anything else I want to check out. I'll save these locations in Google Maps, and then navigate the city on foot. Google Maps still shows your location when you're offline, so navigating directly to your destination is a breeze.
As far as phone use goes, the digital age has been amazing to travelers. Wireless internet is virtually ubiquitous. Any restaurant or café was WiFi, and with messaging apps like WhatsApp, Facebook Messenger, or Signal you don't really need to buy a local SIM card for your phone anymore.
Taxis
You grab your luggage from the baggage claim. Its 11am local time, which means you've been on the plane for 14 hours and you're tired and none of the signs are in your language and you want real food and its crowded and you just want to get to your hotel. You step outside and are bombarded by a slew of taxi drivers trying to grab your arm and lead you into their cab. You barely understand the currency conversion rate and don't really know where your hotel is and you feel like you have no negotiating power for the price of this cab ride. HELP!!
Good news, everyone, those days are over. My first order of business before I even leave the baggage claim is to jump on the airport WiFi and open up the Uber app. Now, I have mixed feelings regarding this popular service, especially because taxis are an important industry in cities and I want to support the local economy. But the beauty of Uber when traveling abroad is that I'll plug in any address and see what it would cost to take an Uber. Then I can use this number as an educated benchmark for taxi fare negotiations if needed.
Save travels out there!
Wildland Trekking Hiking Adventures
As the world's premier hiking and trekking company, Wildland believes in connecting people to fantastic environments in amazing ways. Wildland Trekking Company offers an array of incredible hiking and trekking experiences in 9 states and 11 countries. Read more about our world-class destinations.
To learn more about our guided backpacking trips and all of our award-winning hiking vacations, please visit our website or connect with one of our Adventure Consultants: 800-715-HIKE.