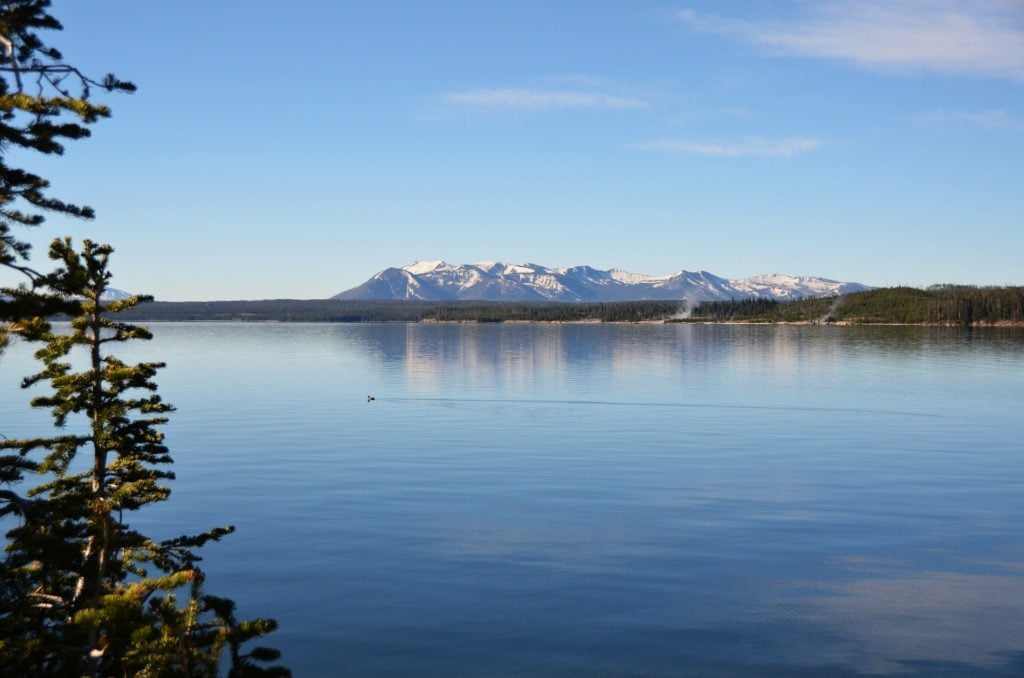 Storm Point Trail
General Description
The Storm Point trail is a short forest loop leading to an expansive view along Yellowstone Lake. You can sit and enjoy the views from the beautiful beach or the pinnacle view point. The hike offers chances to see bison, marmots, and all manner of waterfowl.
Explore Yellowstone with Expert Guides
Getting to the Storm Point Trailhead
The Storm Point Trailhead is located on highway 20, 3 miles east of the Fishing Bridge Visitor Center, at the Indian Pond pullout. Click here for directions to the parking area. There are no restrooms or water at the trailhead. The nearest potable water is located at the Fishing Bridge Visitor Center.
Fauna of the Storm Point Trail
River Otters
These sleek, slender members of the weasel family can be seen year-round at Yellowstone Lake. The lake is covered in a sheet of ice over the winter, permeated only by the steam of underwater thermal vents. The local otters are known for using these holes in the ice to access fishing spots. In the Summer, they are some of the most easily spotted inhabitants of the lake because of their tendencies to belly flop, somersault, and wrestle. Although you may only see them for a moment, keep your eyes peeled for these silly splashers across the lake surface.
Marmots
If you hear a loud whistle while hiking, you are likely hearing the call of the marmot. Colloquially dubbed "whistle pigs", these rock dwellers may even "scream" when they're really excited. Visitors of Storm Point are often entertained by the marmots who live under the boulders there. When you see their chubby faces and bulky bodies, it will be no wonder how they're one of the largest rodents in Yellowstone. Unfortunately, the marmots of Storm Point are so comfortable around people, they've almost certainly been fed by others. You can do your part to improve the health of the animals and the safety of humans by refraining from feeding these buck-toothed fur balls.
Bald Eagles
Bald eagles can be found around big water from Mexico to Alaska, including Yellowstone Lake. The national symbol of the United States was once driven to the endangered species list but has since recovered. Today they are entwined in a new environmental concern. Bald eagles primarily eat fish supplemented by waterfowl and carrion. Their main Summer meal was once the endemic cutthroat trout that used to dominate Yellowstone Lake. In response to the decline of our cutthroat trout population, America's most iconic bird has turned to eating more waterfowl, reducing the numbers of other charismatic birds such as trumpeter swans. Everything is connected in this magical ecosystem.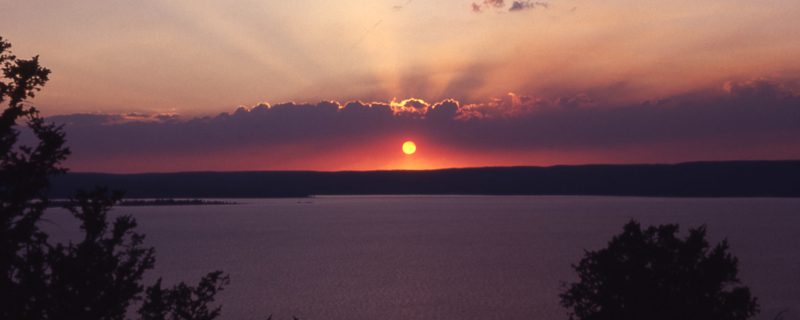 Best Day Hike on the Storm Point Trail
Below is the primary option for day hiking the Storm Point Trail:
| | | | | | |
| --- | --- | --- | --- | --- | --- |
| | Destination | Miles | Elev | Difficulty | Style |
| | Storm Point | 2.3 mi | +/-45 ft | Easy | Loop |
Storm Point
As you pull in to Indian Pond, scan the open grassland around you for bison. They are frequently swarming around this area, often blocking traffic. Start along the trail, heading for the forest. You will reach a fork after a quarter mile. We recommend starting with the trail on the right for a more dramatic build up. Continue along the flat pleasant path through this luscious Lodgepole pine forest. Keep your bear calls loud, as Grizzly bears are often seen in this area.
After almost a mile, the forest opens up to a beautiful shoreline. You enjoy a quarter mile stretch of soft white beach before reaching the rocky out crop of Storm Point. Yellowstone Lake expands like an ocean before you with views of the Absaroka mountains to the East and Mt. Sheridan to the South. The longer you sit, the more animals you will see. Pelicans, gulls, ducks, fish, otters, can all be found in the lake, but don't forget to scan the shoreline for mammals. Members of Mollie's wolf pack could be just behind the trees. This magical spot is seldom crowded. However, you might be joined by the family of friendly marmots who live under the boulders here. Though their company is delightful, be sure not to feed them! Continuing the loop allows for more lake views along the forest trail on the way back.
There are only slight hills along this 2.3-mile route. The hike could take 30 minutes or hours more depending on how much time you spend animal watching.
Maximize Your Visit to Yellowstone National Park on a Hiking Tour
Guided day hike tours and multi-day packages allow visitors the opportunity to make the most of their time in Yellowstone National Park and to do it hassle-free. Guided tours include gear (backpack, trekking poles, crampons in winter), meals, accommodations on multi-day tours, local transportation, and a professional Yellowstone hiking guide. Through their knowledge, stories, and personal passion, guides can bring a place to life in a way that's much more difficult to do on your own. Read more about Yellowstone Hiking Tours.
Award Winning USA Hiking Adventures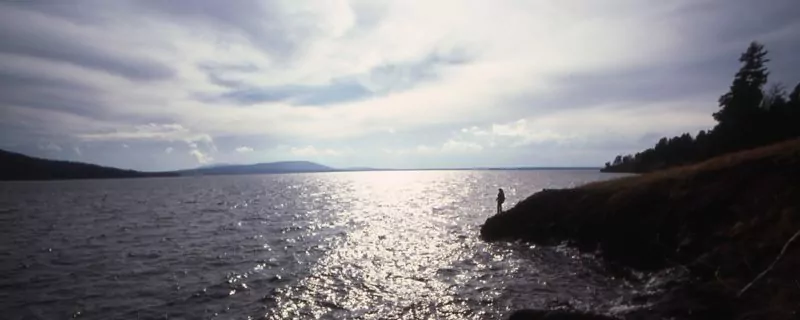 When to Hike and Seasonal Considerations
Storm Point is best hiked in the summer and fall. The trail can often be closed due to bear activity in the spring and early summer. Before you head out, you can check to see if the area is closed due to bear management by clicking here.
Weather can change drastically at any time in Yellowstone. Always check the forecast at the start of your hike. Pack proper layers for wind, rain, and cold.
Animal Safety 
Wildlife is one of the best reasons to visit Yellowstone. With the privilege of hiking through their habitat comes great responsibility to uphold respect and safety. Becoming accustomed to humans is not good for the well-being of any wild animal. Even our docile herbivores can maim or kill people. The key to these guidelines is to just let the animals be.
Never feed wildlife (Not even a squirrel)
Do not approach wildlife
Stay at least 100 yards away from bears and wolves
Stay at least 25 yards away from all other animals
Do not shout, whistle, or otherwise harass wildlife
If you want to view wildlife from the road, always stop in a designated pull out.
Bear Safety
Yellowstone is black and grizzly bear country. Special practices are necessary to improve the safety of yourself, other visitors, and the animals. Most of these tactics aim to avoid making a bear react defensively. A bear will feel threatened if we surprise it, approach its cubs, or encroach on its food source. We must also do everything in our power to prevent a bear from eating human food or smelling an attractant where we sleep.
While Hiking
All of the following practices are necessary whether you are hiking in bear country for 5 minutes or 5 days.
Don't hike alone (At least 3 people is best)
Always be alert
Make noise
Carry bear spray and know how to use it
Never feed a bear
Do not leave packs or any food unattended
Stay on maintained trails
Avoid carcasses
Avoid hiking at dawn, dusk, or night
Stay out of areas closed for bear management
Bear Encounters
As the park service says, safety cannot be guaranteed in these wild places. These are best practices to lower the risks of an aggressive bear encounter.
Do not run
Slowly back away (taking any food with you)
Speak calmly, do not shout
Group together, make yourselves look large
When necessary, use bear spray
Report conflicts to park rangers
Check out Yellowstone National Park's great reference on how and when to use bear spray.  
Necessary Permits
Day Hike Permits
There are no permits required to do any day hiking in Yellowstone National Park. However, some areas can be closed to due high bear activity. Before you head out, you can check to see which Bear Management Areas are closed by clicking here.
Suggested Packing List
Day Hike Packing List
bear spray
2-3 liters of water
salty, calorie-rich snacks
lunch
backpack
trekking poles
wide-brimmed hat
sunscreen, sunglasses
bug spray
non-cotton hiking shirt
rain jacket
warm non-cotton layer
1st-aid kit
Please Respect Our National Parks – Leave No Trace
We strongly recommend abiding by all Leave No Trace ethics guidelines and practices so that our national parks and public lands are preserved for the enjoyment of future generations and for the people and animals who call these places home. Simple things like packing out your trash, obeying national park rules, and respecting the peace and quiet of our national park trails is a great start. If you're going on a backpacking trip, you can read about more about the 7 Leave No Trace Principles.