Snow Canyon: It's a mini-Zion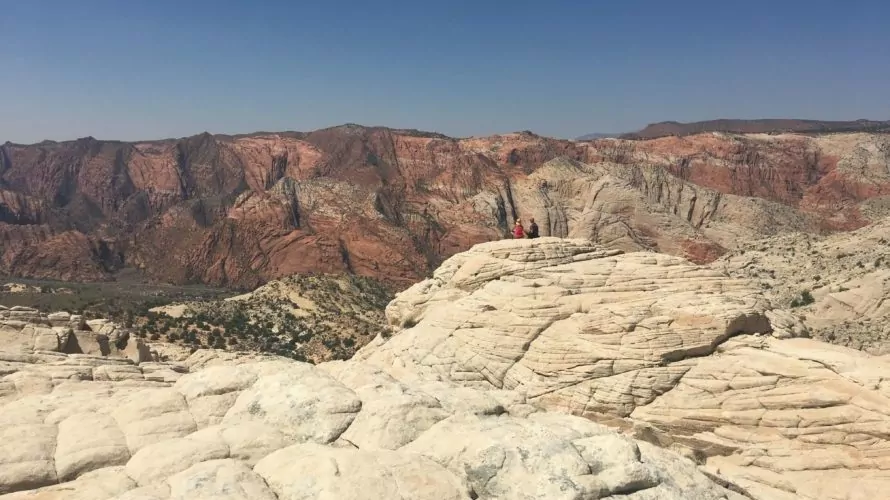 "Is Zion really worth it? My husband said we should just hang out here!"
How to answer this question? I am near the base of Snow Canyon State Park, having emerged onto a trailhead after a meandering Sunday of hiking and exploring this wonderland of slickrock, basalt and serenity bordering St. George, Utah. The woman in the Jeep Rubicon is asking my opinion. I've seen four hikers in the past four hours, which isn't extreme-remoteness by any stretch of the imagination, but the relative solitude has nevertheless left me speechless while I remember how to interact with another human being. It's Sunday; were this Zion, I'd have interacted with hundreds, seen maybe a thousand. Here: quiet. Silence-enough to ponder the question:
Is Zion really worth it? It being the drive, the entrance lines … the challenges that accompany a trip to America's 3rd most-visited National Park. Short answer: yes. All those people are coming for a reason. Long answer: if you're loving your surroundings, no need to leave to satisfy your life list. Here's my own list: 6 things to love about Snow Canyon State Park.
Tall Walls
Zion National Park sports the tallest sheer canyon walls in the world. Snow Canyon's aren't that big, but that's why it's called the "mini-Zion."
Sick Slick Rock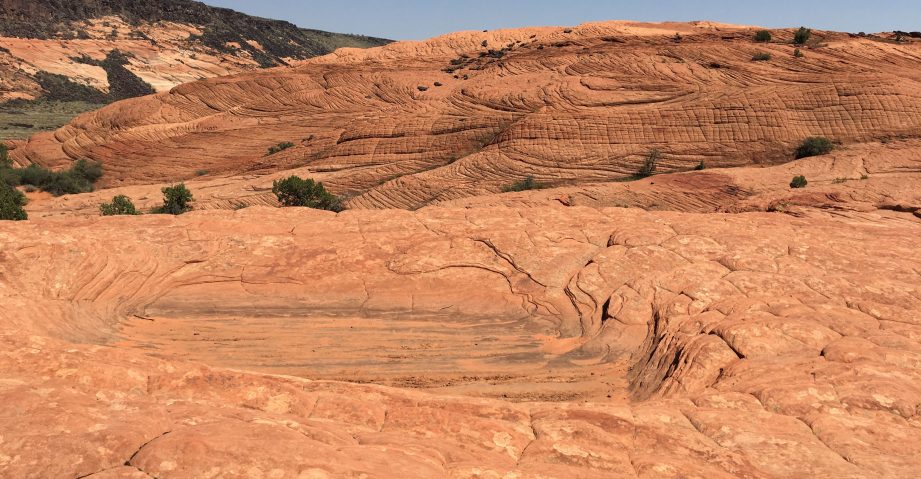 All these awesome canyon walls are made of the fabled Navajo Sandstone Layer (the same as Zion's) — beloved by hikers, bikers, photographers, geologists and scenery-seekers alike.
Few Folks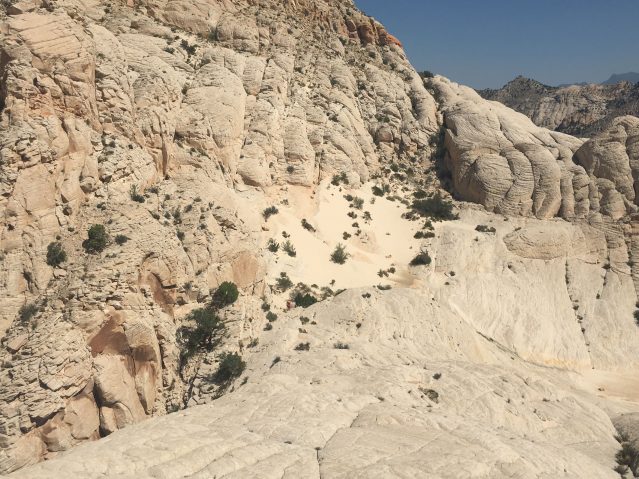 While Zion get's ~4.3 million visitors a year, Snow Canyon has just a fraction. You'll see people of course (this is not the undiscovered country), but you'll also find solace in solitude.
Combine Snow Canyon and Zion on our 3-day Zion Basecamp Tour.
Lava Tubes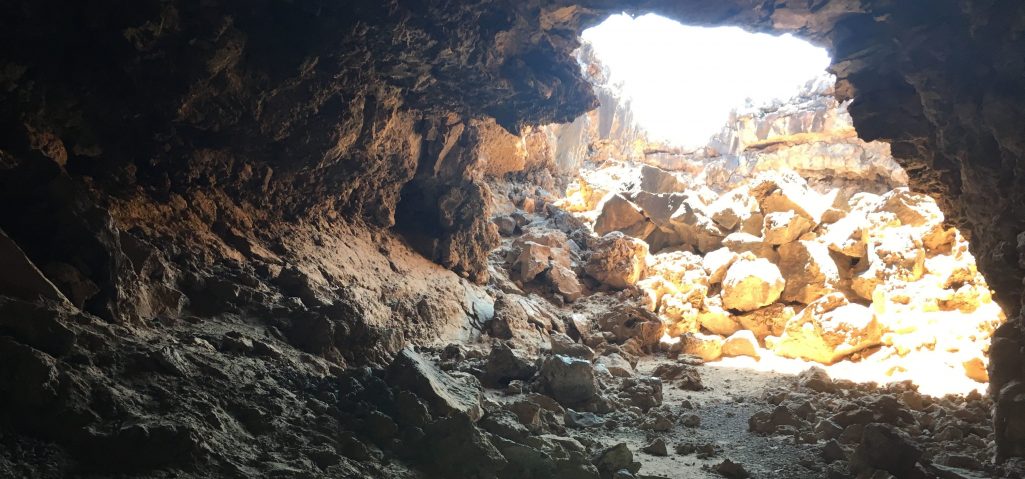 Just before the Anasazi started planting corn and painting pictographs here, Volcanoes were making their own impact on the landscape. Just 2,000 years ago, the area around Snow Canyon saw some of the most recent eruptions on the Colorado Plateau.
Bonus: Basalt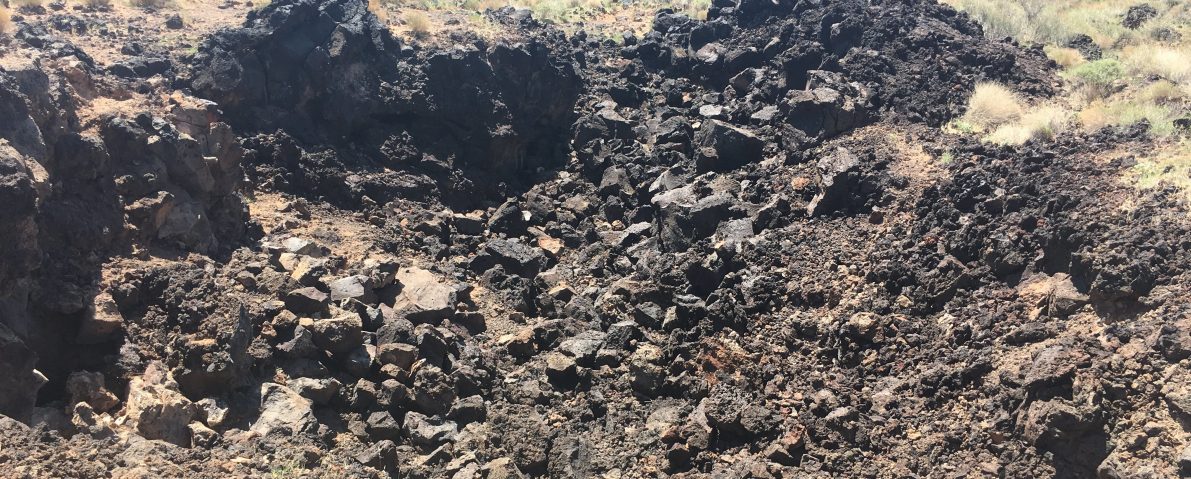 Basalt is a fancy word for lava rock. And it's everywhere. Thanks to three major eruption events starting 3 million years ago, Snow Canyon and the surrounding lands sport some pretty incredible volcanoes.
White Rocks. Red Rocks.

They're all the same. The red rocks contain extra iron (which oxidizes). The white is iron-free. And it's all thanks to the amazing Navajo layer.
Black Rocks?

We're glad you asked. Actually, we have no idea why these rocks are black. Fortunately, geologists don't either.
Flirtatious Flora

Snow Canyon is the DMZ of desert plants. It's a place where you'll find the Mojave, the Great Basin and the Colorado Plateau all dancing together in botanical harmony. Cool!
Disclaimer: No Snow
Snow Canyon is named after Erastus and Lorenzo Snow. For the precipitation, seek higher ground.
Combine Snow Canyon and Zion on our 3-day Zion Basecamp Tour.