How to safely hike alone: On the trail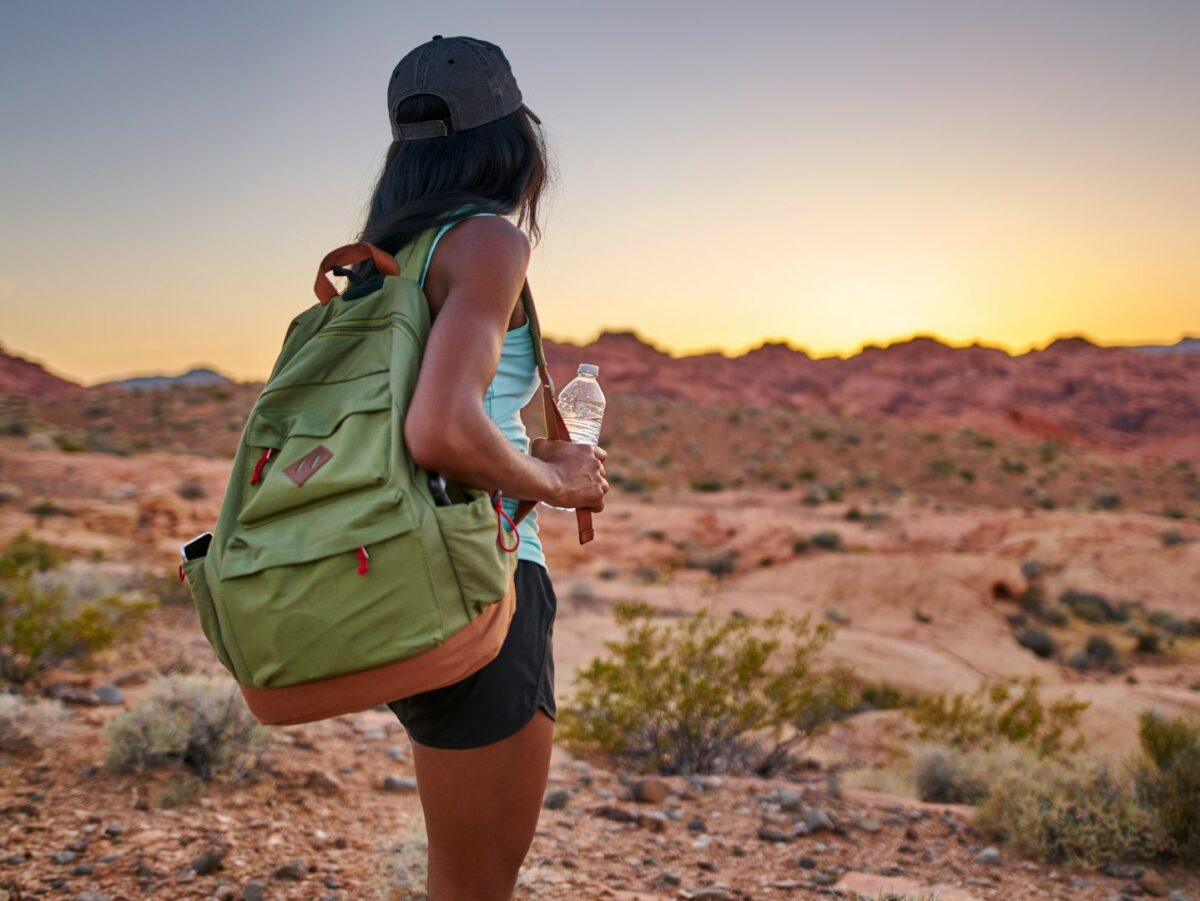 Hiking solo can be joy-filled, gratifying, and even therapeutic once you are out there. But going hiking by yourself can feel intimidating, especially the first time. Being out alone requires you to figure things out on your own; fortunately there are many ways to help you manage risks, stay as safe as possible, and head into your hike with confidence.
You can feel better hitting the trail alone if you know you have the proper gear and clothing, are up-to-date on the current trail conditions, triple-check the weather, understand what wildlife you may encounter, read recent trail reports, and know the amenities (bathrooms, ranger stations, visitor center, water, etc.) available.
Knowing your physical readiness, limits, and remaining situationally aware of your surroundings are all key factors for safety. And you might be surprised by how encounters with fellow hikers can provide peace of mind. Emily Pennington, a long-time solo backpacker, once said, "It might seem counterintuitive, but the strangers I've met on the trail when I'm solo have been nothing but incredibly kind and eager to help."
There are a few pre-hike planning and safety factors to consider when venturing out on your own, which we'll cover below, along with tips for hiking alone. With your personalized solo hiking checklist and knowledge of the trail, you can feel more confident and prepared before you even step outside.
PLANNING YOUR TIME ON THE TRAIL
It's always encouraged to research the trail you plan to solo hike. A simple Google search of the trail name will bring up trail reports, recent blogs and videos made about the place, and provide more information on things like what the trail markings look like, permits or park entry fees, where it's located in proximity to highways or urban areas, park ranger presence, and more.
You can also download free apps like AllTrails or find a guidebook that provides you with all the information you need to know before starting your adventure.
National parks, city parks, state parks, and backcountry wilderness areas are different primarily because of their governing bodies. Each will vary in accessibility to the trails, cell service quality, general trail upkeep and markings, recreator presence, and trail reporting frequency. It's up to you to decide what proximity to neighborhoods or the presence of park rangers helps you feel safe. 
Shortly before your hike, you should always check temporary conditions like storms, poor trail conditions, or reported high predator activity. Knowing ahead of time that conditions are right plays a big role in feeling safe.  
Going into your hike with a plan and being prepared will also give you confidence that you have what you need to be successful and what you need if anything were to happen.
If you really want to dive in, learning more about navigation, wilderness safety, first aid, or even hiking basics never hurts. Taking outdoor-specific classes can allow you to respond properly to an emergency and can help you feel better equipped when out on the trails. Check with your local outdoor store to see if they offer any of these courses.
While it might be going above and beyond, you can also look into certification programs. All of our Wildland guides are either Wilderness First Aid or Wilderness First Responder certified. These certification programs can be rigorous, but they are offered all over the country and the skills you learn can come in handy off the trails as well as on them.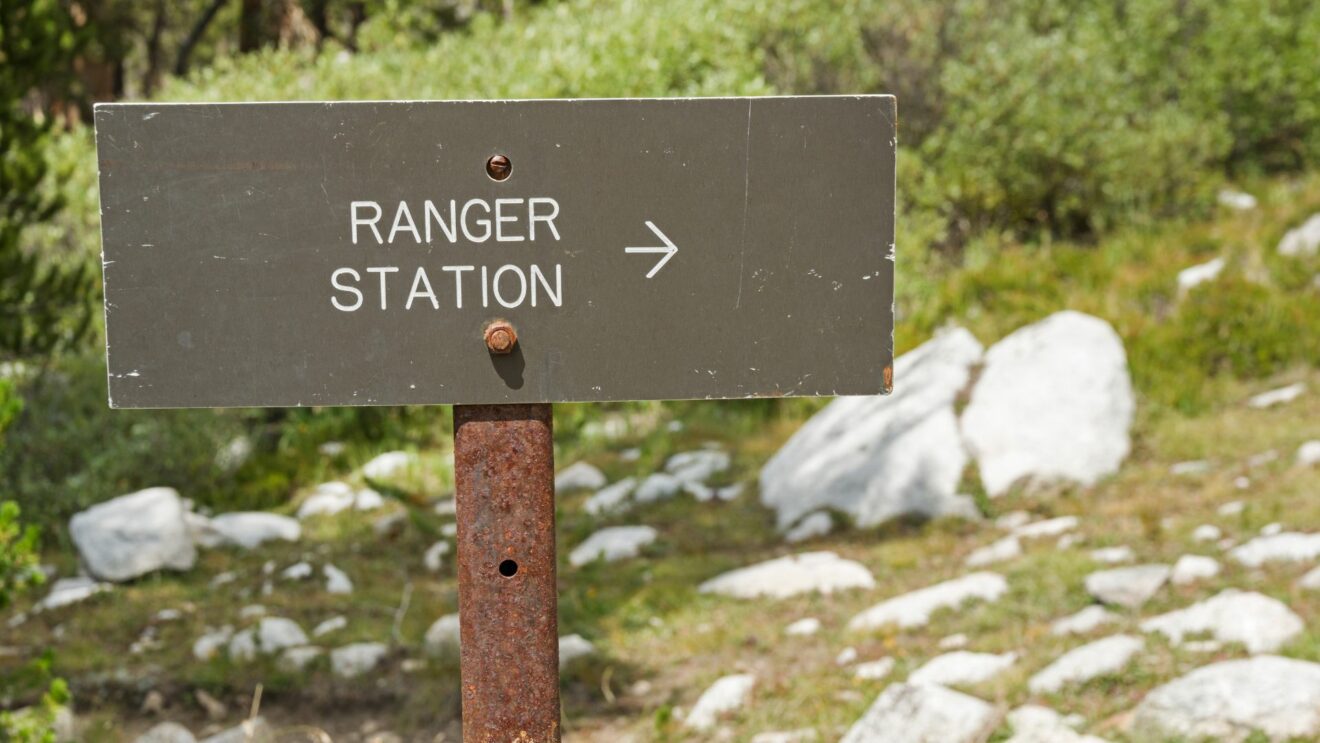 You Are Statistically Safer in the Woods
FBI crime statistics from 2014 show that people are safer on public lands and have a much lower chance of being victims of violent crime on Bureau of Land Management, Fish and Wildlife Service, or National Park lands. The incidents that do happen on public lands are primarily accidents and not violent crimes. We acknowledge and understand that violent incidents do occur, but they are far and few between.
You can do a few preventative things to help you come home safely and enjoy your time out there. 
Listen: Avoid blocking out any surrounding sounds (wildlife or other recreators) by not having in two headphones or listening to music loudly. It's crucial to hear what's going on around you.

Observe: Pay attention to anyone you encounter on the trail and in the trailhead parking lot. Take note of other people you see and interact with. 

Trust Your Gut: If something doesn't feel right, turn around, call a friend or send a satellite message, and stay as calm as possible. Breathe. 

Retrace Your Steps: If you were to become lost, retrace your steps to the last place you remember being on the trail and reference your map(s) before moving on.
Be aware of potential dangers
Knowing various ways to prevent or avoid certain dangers altogether can make for a better time soloing in the wilderness.
Local Wildlife
Know before you go. Brushing up on the local wildlife gives you an understanding of what's out there, what you may see, how far away to observe, what to do during an encounter, and where the animals live or nest. Sometimes trailhead information boards cover these details, but a quick search online on the trail system's website will be helpful. 
For example, the National Park Service has a "Learn More About the Park" tab and dropdown menu for "Nature," which covers animals, insects, ecosystems, and more.   
Ticks
Dependent upon where you are recreating, there is a chance you will have an encounter with little insects such as ticks and spiders. While you likely won't be able to avoid them entirely, there are things you can do to mitigate contact: 
wear repellent 

stay on the designated trail 

opt for long sleeves, tall socks, and pants when possible 

implement regular tick checks throughout your hike 

complete a head-to-toe tick check soon after you finish your hike
If a tick does bite you, stay calm. Take your tweezers or tick pliers, pinch the tick as close as possible to your skin, pull straight up and out, and then sanitize the area. Upon your return, take a shower and thoroughly clean the affected area, and double-check for any other ticks.
Waterborne Pathogens
One of the 10 Essentials is extra water and a form of water treatment. Waterborne pathogens can live in recreational waters; if that water is consumed without proper treatment, it can lead to severe illness. Water treatment options can be things such as iodine tablets, UV purifiers, and water filters. Be sure to research which one best suits your needs and practice using the filter or tablets at home so you are comfortable using it on the trail.
Wildland Trekking Trips for Solo Hikers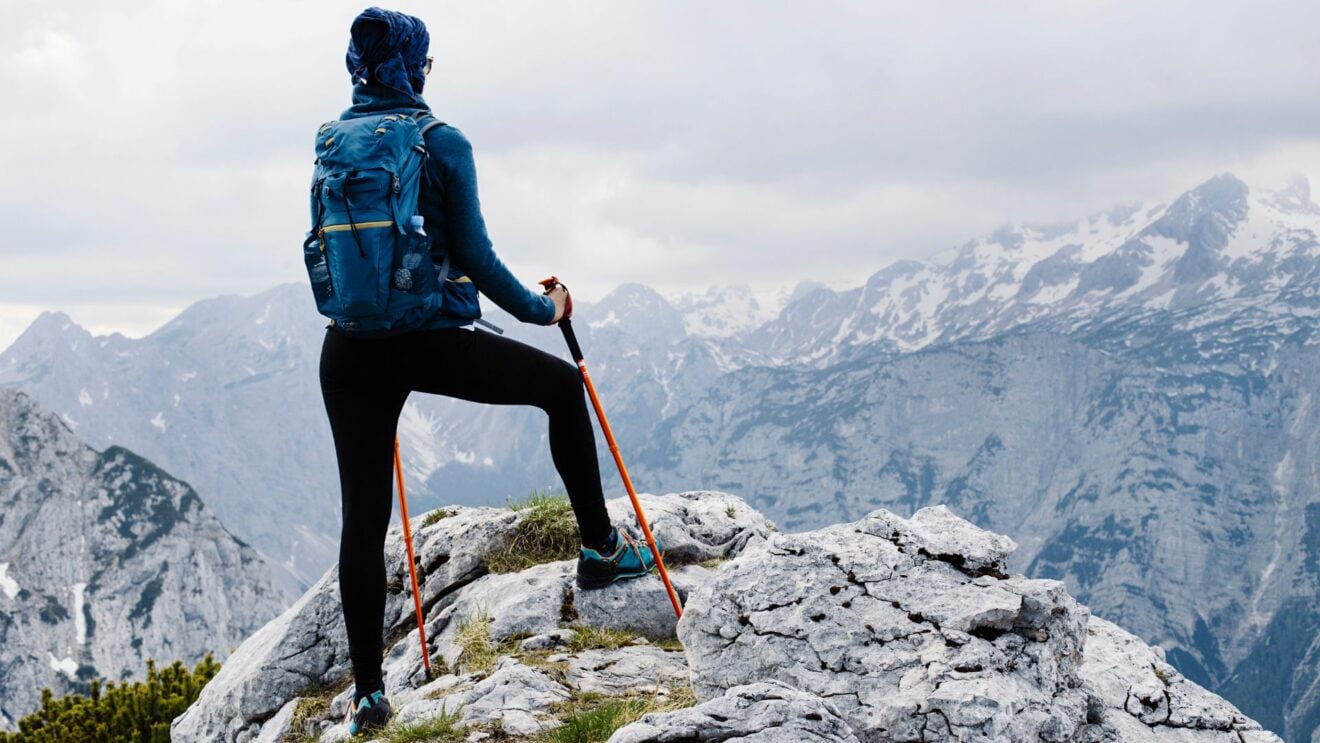 Here at Wildland, we get many solo hikers joining group trips. If you are not ready to adventure alone on the trail, want to learn more first, or enjoy a group setting and are more comfortable being with other people, joining a small group trip can be an incredible place to meet new like-minded people, soak up trail knowledge, experience beautiful destinations, and get some dirt underneath your boots.
If your friends or family members are sitting out of hiking opportunities, that shouldn't keep you from getting out there and exploring. Even if you're solo, you're not alone: about 30% of guests on our trips are also traveling solo!