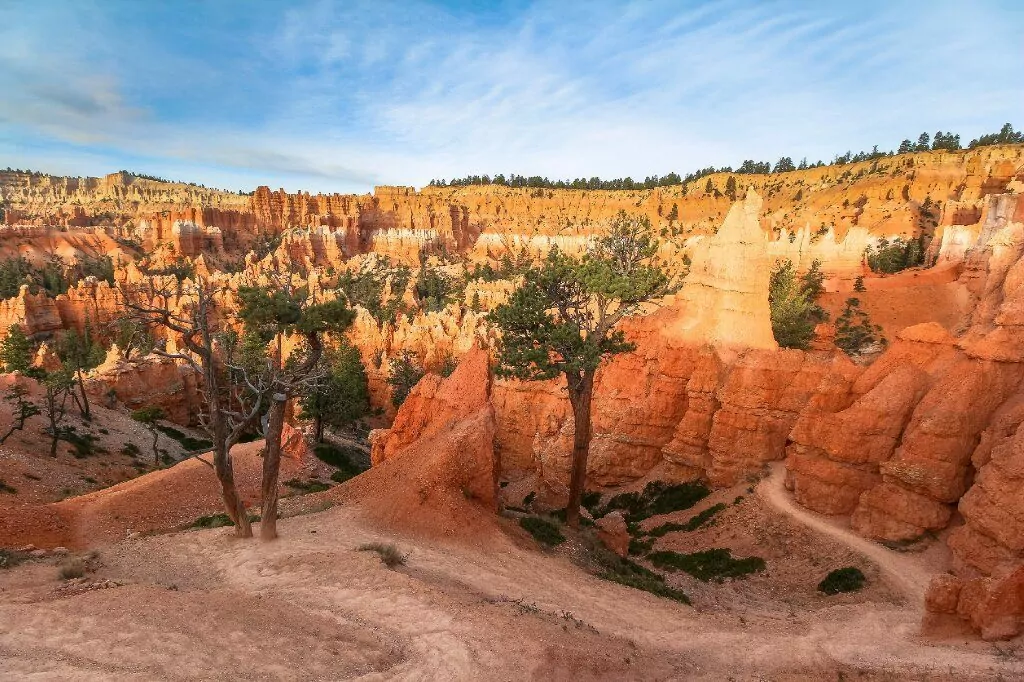 Queen's Garden Trail
General Description
The Queen's Garden Loop Trail is the ideal short distance hike to experience Bryce Canyon's spectacular hoodoos.  Descending from Sunrise Point, hikers are instantly immersed in hoodoos of all shapes and sizes.  Look out to the horizon on a clear day and you can see the 80 miles distant peak of Navajo Mountain.  Closer inspection of the hoodoo formations reveals a palette of vermillions, yellows, pinks, purples, and white.  Pose for photos in the hand-carved tunnels that go right through the walls of Bryce Canyon's many fins of rock.  At the end of the trail, her majesty awaits.  See if you can spot her among the pillars of oddly-shaped white rock, and have fun guessing what she is standing on.  Your imagination can truly run wild looking for faces, animals, and shapes in the hoodoos on the Queens Garden Loop Trail.
Explore Bryce Canyon with Expert Guides
Getting to the Queen's Garden Trailhead
The Queen's Garden Trail starts just north of Sunrise Point. Take the Park Shuttle, or park at the Sunrise Point Parking Area.  To reach the Sunrise Point Parking Area, take the second left 0.5 miles past the Bryce Canyon Visitor Center. There is parking in the gravel lot on the left after 0.5 miles, or park near the General Store.  Walk from the parking area towards Sunrise Point and go left (south) on the Rim Trail.  The Queen's Garden Trail begins on the left, just before Sunrise Point.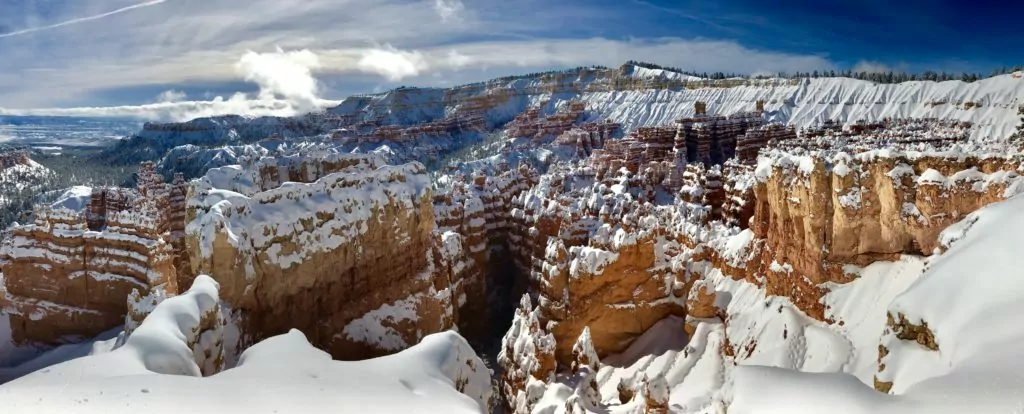 3 Best Day Hikes near the Queen's Garden Trail
Check out these other hikes to see more amazing hoodoos near the Queen's Garden Trail. Perhaps after tea?
| | | | | | |
| --- | --- | --- | --- | --- | --- |
| | Destination | Miles | Elev | Difficulty | Style |
| | Navajo Loop Trail | 1.5 mi | 500 ft | Moderate | Loop |
| | Tower Bridge Trail | 3.5 mi | 800 ft | Easy-Moderate-Strenuous | Out and Back |
| | Peekaboo Loop Trail | 5 mi | 900 ft | Strenuous | Loop |
1. Navajo Loop Tral
If you've only got a limited time to hike in Bryce Canyon National Park, the Navajo Loop trail is a must do.  Stepping over the rim, hikers are immediately greeted by the tallest hoodoo in the park, Thor's Hammer.  Continuing down the right side of the trail, look down the dizzying switchbacks descending into Wall Street.  As you wind your way down, the walls rise around you until you reach the near-subterranean bottom. Sunlight and centuries old douglas fir trees greet hikers coming from the dark and gloom of wall street.  Soon you will reach the junction of the Peekaboo Loop Spur, and the Queen's Garden connector trail.  Don't forget to take a picture with the 'Hike the Hoodoos' benchmark. The Navajo Loop Trail continues around the palisades of Wall Street to Two Bridges alcove.  This trail is quite popular and showcases some of the best hoodoos in the park.
2. Tower Bridge Trail
Actually part of the Fairyland Loop Trail, the Tower Bridge Trail is the perfect intermediate distance hike for visitors to Bryce Canyon National Park.  Enjoy views of some of Bryce Canyon National Park's most iconic hoodoo formations such as the Chinese Wall and Crescent Castles.  The real star of the show, the Tower Bridge, waits at the halfway point of this hike.  A short 200 yard spur trail will take you to the base of this formation that bears a striking resemblance to the defining landmark of London.  Tarry a while and admire the beautiful natural architecture before starting the uphill hike back to the rim.  You may even be greeted by an elegant resident of the park, the Steller's Jay. Energetic hikers may want to continue on the Fairyland Loop Trail to add a few extra miles.
3. Peekaboo Loop Trail
The Peekaboo Loop Trail is a masterfully crafted trail that gets hikers up close and personal with Bryce Canyon National Park's stunning array of hoodoos.  Some of Bryce Canyon's most famous formations await hikers along the many twists and turns of this awesome trail.  Take a look at the sapphire blue sky through the Wall of Windows.  Enjoy a lunch break on a log bench in the shade of a natural grotto. Walk in the shadow of the towering butte known as The Cathedral, or ponder the stillness of the Silent City. As an added bonus, hikers will enjoy the quieter side of Bryce.  Watch out for horses along the trail and be sure to step aside to give them the right of way.  The Peekaboo loop is perfect for anyone seeking a more challenging hike in Bryce Canyon National Park.
Maximize Your Visit to Bryce Canyon National Park on a Hiking Tour
Guided day hike tours and multi-day packages allow visitors the opportunity to make the most of their time in Bryce Canyon National Park and to do it hassle-free. Guided tours include gear (backpack, trekking poles, crampons in winter), meals, accommodations on multi-day tours, local transportation, and a professional Utah hiking guide. Through their knowledge, stories, and personal passion, guides can bring a place to life in a way that's much more difficult to do on your own. Read more about Bryce Canyon National Park.
Award Winning Utah Hiking Vacations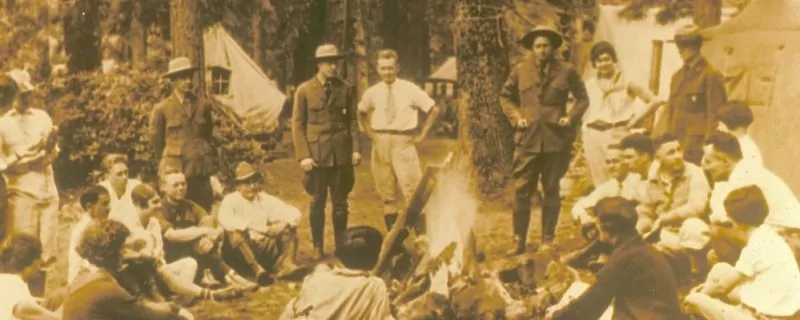 3 Bryce Canyon Area Backpacking Trails
[Opening sentence about backpacking trips from this trail]
| | | | | |
| --- | --- | --- | --- | --- |
| | Route | Miles | Difficulty | Area |
| | Under the Rim Trail | 23-31 mi | Strenuous | Bryce Canyon National Park |
| | Coyote Gulch Trail | 26 mi | Strenuous | Grand Staircase-Escalante National Monument |
| | Paria Canyon to Lee's Ferry | 40 mi | Strenuous | Paria Canyon-Vermillion Cliffs Wilderness |
1. Under the Rim Trail (2-3 days)
Backpacking in Bryce may be limited due to the size of the park and available water sources, but it makes for the hike of a lifetime.  Starting at Rainbow Point or Bryce Point, the Under the Rim Trail is 23 miles of breathtaking panoramas, clean air, and absolute solitude.  If camping under the stars is your thing, enjoy the thousands of stars that can be seen like few places on Earth.  Get ready for a lots of elevation change on this hike as you climb to open vistas and coast downhill through evergreen forests and meadows.  Carry or cache water on this trek, as water sources are often unreliable.  Add on the 8 mile Rigg's Spring Loop if you've got a little extra time. Cool summer temperatures and Bryce's spectacular hoodoos make this an epic backpacking trip.
2. Coyote Gulch Trail ( 3-4days)
Coyote Gulch is the quintessential trek for those seeking the Utah canyon hike of a lifetime.  26 miles of neck-craning, disorienting twists and turns characterize the snaking path of Coyote Gulch.  Camping beneath a massive overhanging alcove is an experience like no other. A mind-blowing arch, a spectacular natural bridge, and waterfalls are just a few of the surprises waiting in the canyon.  The icing on the cake is a fun-filled scrambling ascent through Crack in the Wall to the rim of the unbelievable Escalante Canyon.  Coyote Gulch is a place of beauty that awakens powerful emotions.  Are you ready for the adventure?
3. Paria Canyon to Lee's Ferry (3-5 days)
The trek through the Paria Canyon to Lee's Ferry on the Colorado River is 40 miles of jaw-dropping canyon scenery. Each day builds upon the next as you descend through rock and time, following the highway of the Ancestral Puebloan people millennia ago. Water levels vary from bone-dry to a knee deep, and in some places waist deep, 38-mile splashathon. One thing is for sure, you'll get in plenty of river wading and crossing, so bring sturdy water shoes. You might want to schedule a chiropractor's appointment. The mind-bending narrows and monstrous canyon walls will have you craning your neck for days on end. Ancient rock art, the deepest and longest slot canyon in the world, and unparalleled solitude are just a taste of what Paria Canyon is all about.
Join a Guided Backpacking Trip
Joining a Backpacking Tour near Bryce Canyon National Park is a worry-free, adventurous way to experience the Bryce Canyon area. With your gear, meals, local transportation, permits, and fees taken care of for you, you can travel light and focus 100% on enjoying the hiking experience, while the guide company takes care of everything else. Also, by going with local experts you'll enjoy a greater level of safety and gain a much better understanding of the history and ecology of this remarkable region. Read more about guided backpacking trips near Bryce Canyon National Park.

When to Hike and Seasonal Considerations
Spring through early winter is the best time to hike the Queen's Garden Trail.  The trail may be open year-round depending on snow.  Additionally, trails below the rim of the canyon are subject to closure when avalanche danger is present. Check trail conditions before you hike. Carry plenty of water and be aware of the weather.  Hiking along the rim of the canyon is extremely dangerous during stormy weather.
Necessary Permits
Backpacking Permits
A permit is required for all overnight backpacking trips in Bryce Canyon National Park.  It is also highly recommended to bring a bear-resistant food canister for your night under the stars. For more information on Bryce Canyon National Park's permit system and to learn more about backpacking in this amazing park, click here.
Suggested Packing List
Day Hike Packing List
2-3 liters of water (more in summer)
Salty, calorie-rich snacks
lunch
backpack
trekking poles
crampons or snowshoes (in winter)
wide-brimmed hat
sunscreen and sunglasses
cotton t-shirt (spring-fall)
non-cotton t-shirt (winter)
rain jacket
warm non-cotton layer
1st-aid kit
Backpacking Packing List
all items listed for day hikes PLUS
extra water (water sources in Bryce Canyon are unreliable
multi-day backpack
3-season tent
sleeping bag
sleeping pad
backpacking stove and fuel
backpacking meals
bear canister
2 pairs wool socks
extra t-shirt
Please Respect Our National Parks – Leave No Trace
We strongly recommend abiding by all Leave No Trace ethics guidelines and practices so that our national parks and public lands are preserved for the enjoyment of future generations and for the people and animals who call these places home. Simple things like packing out your trash, obeying national park rules, and respecting the peace and quiet of our national park trails is a great start. If you're going on a backpacking trip, you can read about more about the 7 Leave No Trace Principles.