11 of the Most Dangerous Hikes in the U.S.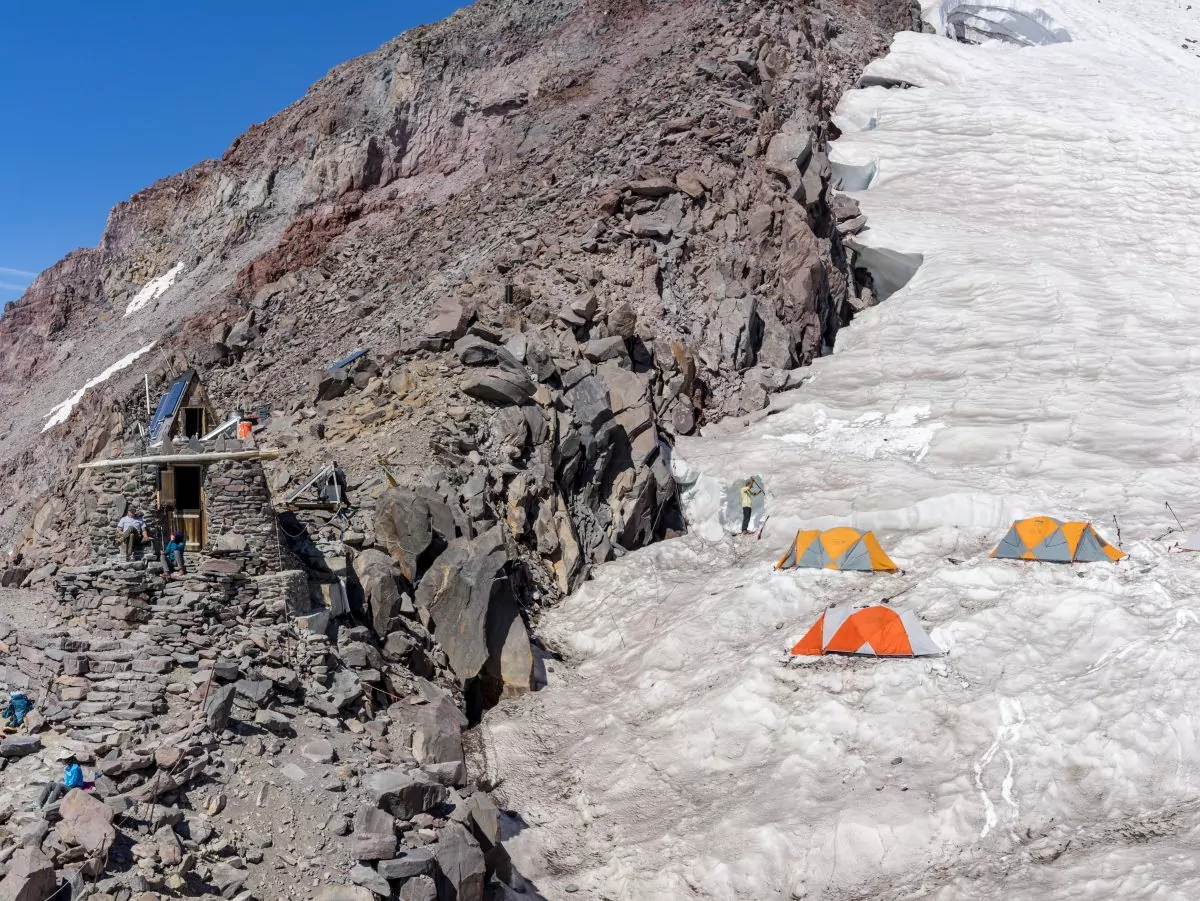 Staying safe in the outdoors is a skill every hiker and backpacker learns — like how to wear proper clothing, navigate unfamiliar terrain, and assess risk in changing conditions. But some places are dangerous no matter how much experience you bring to the table.
From awful weather to exposed terrain, wild animals to remote backcountry, these are some of the most dangerous hikes in the U.S. While most people walk away from these hikes safe and sound, visitors are only one or two bad decisions away from the worst-case scenario.
Explore Your World with Wildland Trekking
1. Angel's Landing, Zion National Park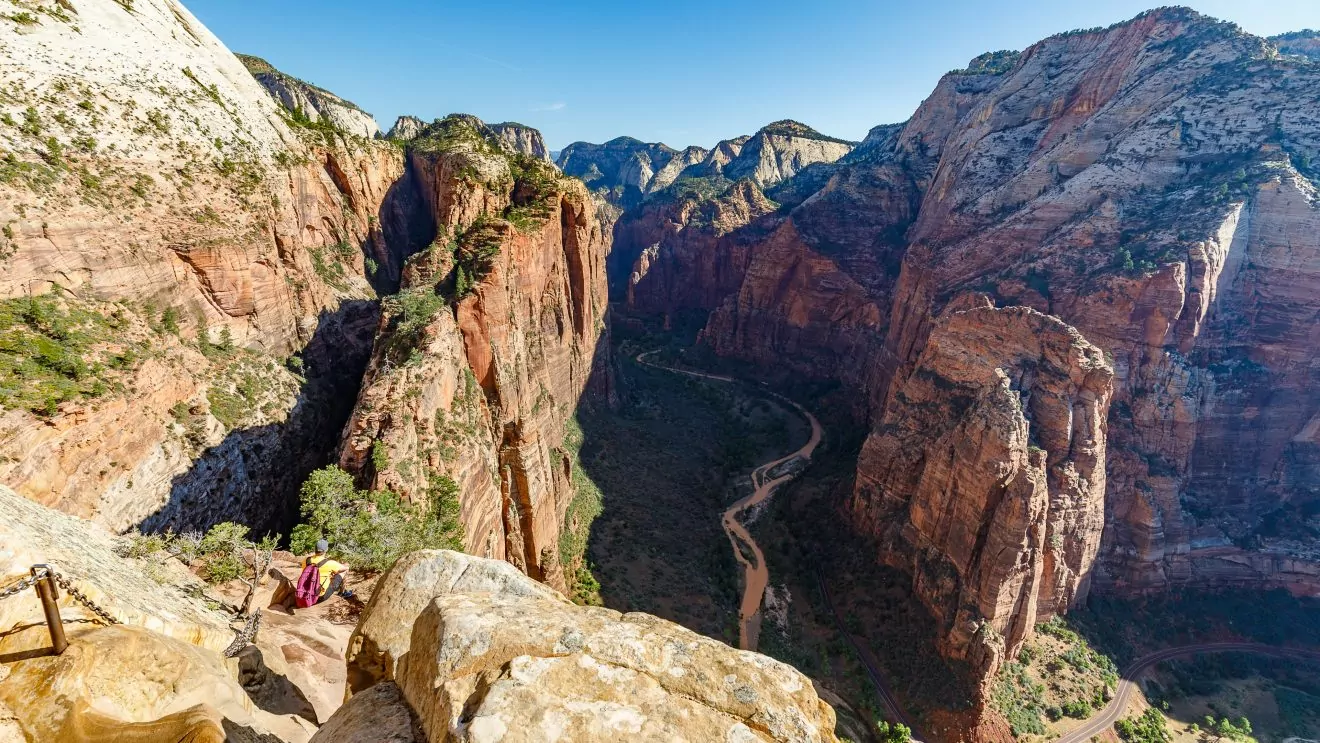 Angels Landing, an iconic hike on many travelers' bucket lists, is one of the most popular hikes in one of the country's most visited national parks. Its popularity is part of the reason why it's so dangerous, but it's also due to its deceptively tame start. However, other hikers may be the most dangerous element on this trail. When you reach the final steep, exposed ridge, be aware of human traffic jams. So how many people have died on Angels Landing? As of 2021, at least 13 people have died on this trail in Zion since 2000. 
The first 2.5 miles of the trail are accessible to people of all hiking experience levels. Soon, hikers come to Walter's Wiggles, a section of 21 steep switchbacks that are sure to get you breathing hard. After Scout Lookout (the last turnaround point before the unforgettable views from Angels Landing itself), the dangerous section is still ahead. The final half-mile to the summit features tight squeezes and exposed drop-offs into the canyon below. While the Park Service has installed chains along the route to help hikers along this spooky section, Angels Landing is still one of the more dangerous hikes many outdoorists will attempt.
Angels Landing requires a permit to ascend to the top. Click here to secure your permit, or join a guided Angels Landing hike (permit included!)\
Angels Landing Guided HIke (Permit Included!)
2. Capitol Peak via the Knife Edge, Colorado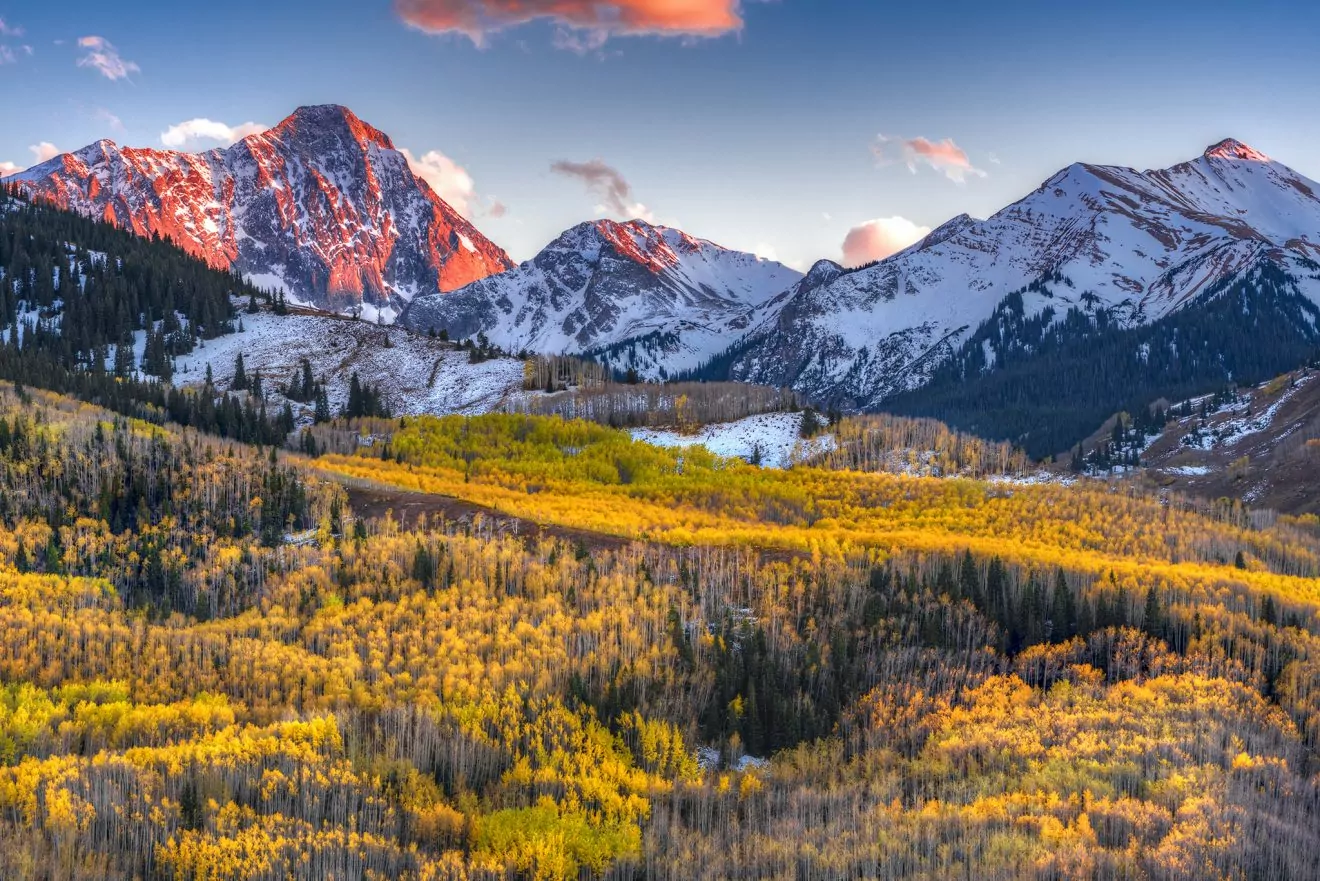 Photo Courtesy of Brendan Bombaci (CC BY-ND 2.0)
Capitol Peak, in the Elk Range near Aspen, is one of the most rad 14'ers amongst the options of Colorado hikes. Viewed from afar, it's a classic mountain that dominates the horizon. But it's also one of the most exposed and deadly peaks in the country.
The Elk Range features some of the highest, most beautiful, and most challenging mountains in the state. Due to its proximity to Denver, the high country has become extremely popular with a growing number of outdoor enthusiasts. However, its high visitation also gives hikers a false sense of confidence. Just a few decades ago, only several people a year would attempt Capitol Peak; in 2017, it claimed five lives in just six weeks.
The infamous section of the hike is the Knife Ridge, a 150-foot long sharp blade of granite rock with a drop-off of over 1,000 feet on both sides. This section isn't for the faint of heart — or the inexperienced. One misstep could send visitors to their death. Experienced climbers may hand-traverse the section to the left of the ridge, while other scramblers choose to straddle the ridge by placing one leg on each side and scooting across.
From the Capitol Creek Trailhead, this hike is 17 miles round-trip with 5,300 feet of elevation gain, so many opt to complete it in two days. You'll need hiking, scrambling, and climbing experience to safely finish the hike.
3. Mist Trail and Half Dome Cables, Yosemite National Park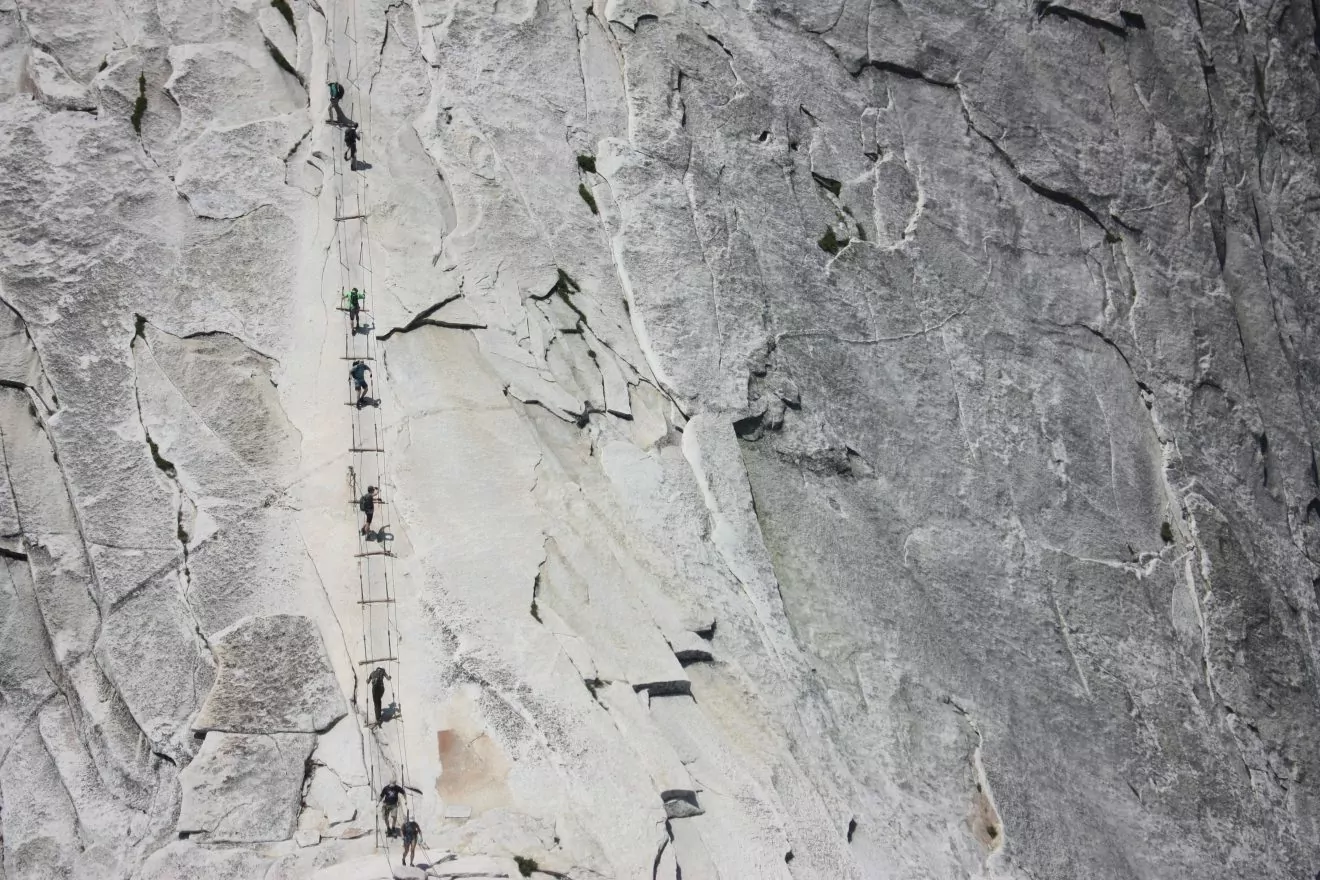 Photo by Alex Rich on Unsplash
Half Dome is one of the most iconic landforms, not just in Yosemite but in all national parks. 300 visitors a day flock to this huge mass of granite thanks to Yosemite's permit system, but only 50 are allowed to hike up the steep, domed backside to the very top of the geologic formation. 
The Park Service installed steel cables and wooden planks along the final 400 feet of the climb. This "ladder" is bolted into the rock to aid hikers, but it doesn't make the route entirely safe. The Park's Search and Rescue team responds to over 250 incidents each year, and at least 13 deaths have occurred on the hike since 2005 — making it one of the most dangerous hikes in the US. Also, beware of storms: the rock becomes very slippery and dangerous when it rains. 
The Half Dome cables aren't the only dangerous part of this trek. The Mist Trail — which you hike en route to Half Dome — may also be one of the most dangerous hikes in the U.S, with over 14 deaths in the last 10 years. Along the trail, hikers also pass the iconic Vernal and Nevada Falls, some of the most beautiful waterfalls in the world. Unfortunately, they've claimed dozens of lives despite signs and railings warning visitors not to approach the water above the falls. While most visitors know not to swim above a waterfall, some over-eager hikers still slip past the railings for a quick look or photo op. The slippery granite makes it easy to fall into the rushing water and disappear in an instant. If you hike Mist Trail in Yosemite, respect the barriers, don't swim above the falls, and watch for storms when you're approaching the Half Dome cables.
All-inclusive Half Dome Backpacking Adventure
4. Huckleberry Trail, Glacier National Park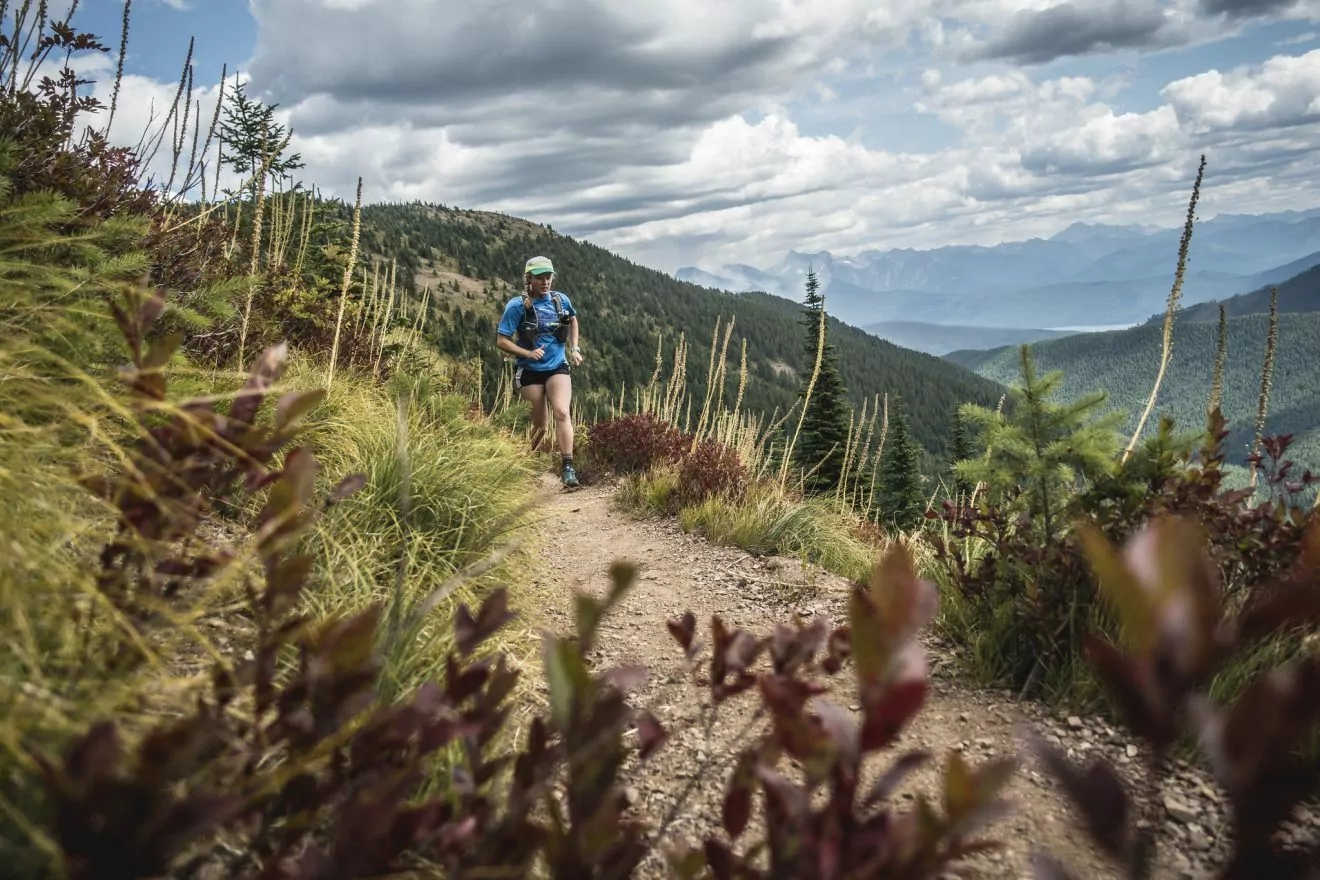 Glacier National Park is home to the highest grizzly bear population density in the Lower 48, so backpackers need to take many precautions to stay safe. A recent study found roughly one bear for every three square miles of Park — or about 563 bears total. However, some wildlife biologists think that estimate is low.
Huckleberry Mountain is — you guessed it — a thriving grizzly habitat. They come to munch on the calorie-dense fruit that grows along the trails on the slopes of the peak. In fact, bears love this spot so much that the National Park Service often closes the Huckleberry Trail to protect tourists during peak berry season. Still, it's not uncommon for backpackers to encounter a bear on this trail during other times of the year. If you choose to complete this rugged, wild hike in Glacier, be sure to pack bear spray and avoid lingering near food sources. Stay bear aware for the entirety of your hike and you may just make it out alive.
5. Camp Muir, Mount Rainier National Park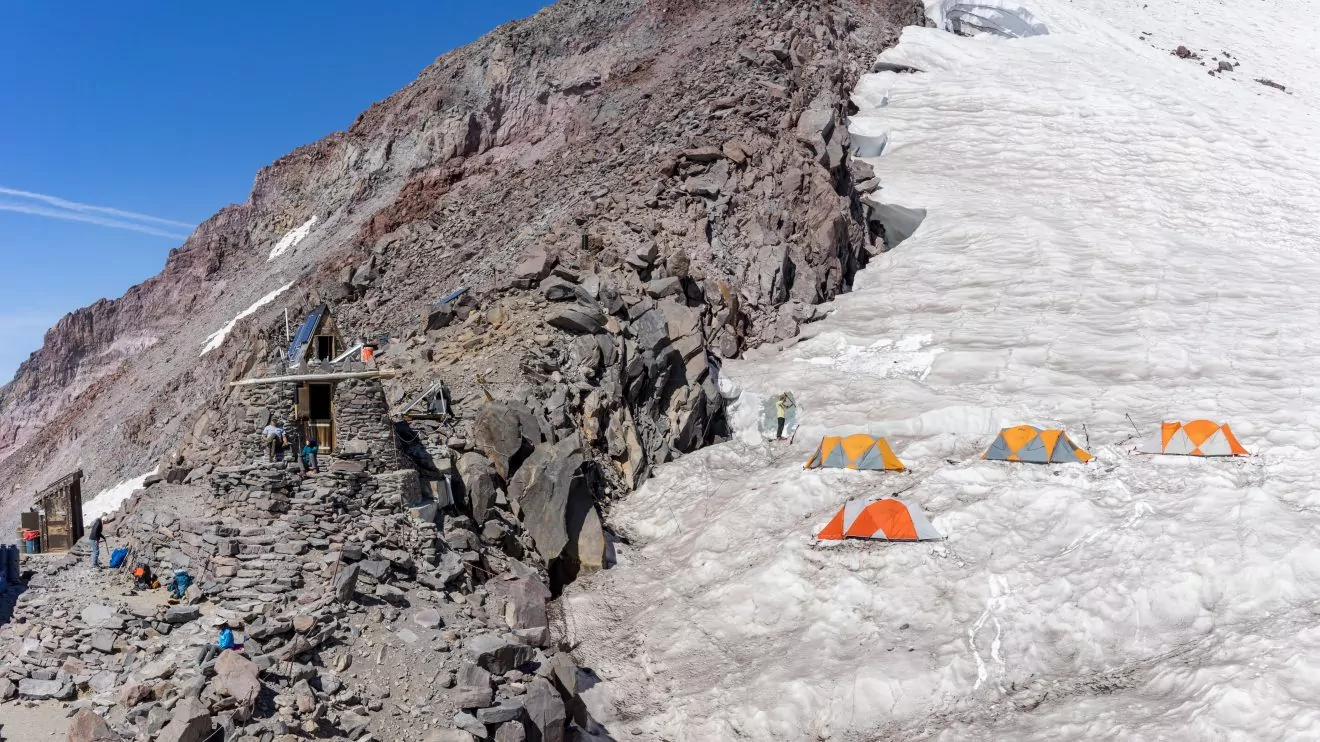 Photo by Sergei Akulich on Unsplash
This 9-mile round-trip hike to Camp Muir on Mount Rainier starts out innocently enough. You begin on the Skyline Trail, where you can enjoy an array of colorful wildflowers for 2.3 miles. Then, after some climbing, you hit the Muir Snowfield. While this section is not quite a glacier, it retains snow year-round. From here, you'll have to navigate 2.2 miles — and over 2,900 vertical feet — on an unmarked route over the vast white expanse. If you stay on the snowfield, you should be safe. But veer too far left or right and you'll encounter crevasses and cliffs of surrounding glaciers. Sound strenuous? It is, but that's not all that makes this hike dangerous.
Unpredictable storms can roll in from the Pacific Ocean and cover the snowfield in dense fog. These white-out conditions disorient the most experienced hikers, even in the middle of the summer. Hikers will need to come prepared with crampons, an ice ax, proper clothing, and a first aid kit. If you have any doubts about snow travel, you should consider hiring a professional guide to hike Camp Muir. More than 90 hikers have died on their way up this route, and 294 fatalities have occurred on the mountain overall.
Hike to Camp Muir with a Guide
6. Chinitna Bay, Lake Clark National Park, Alaska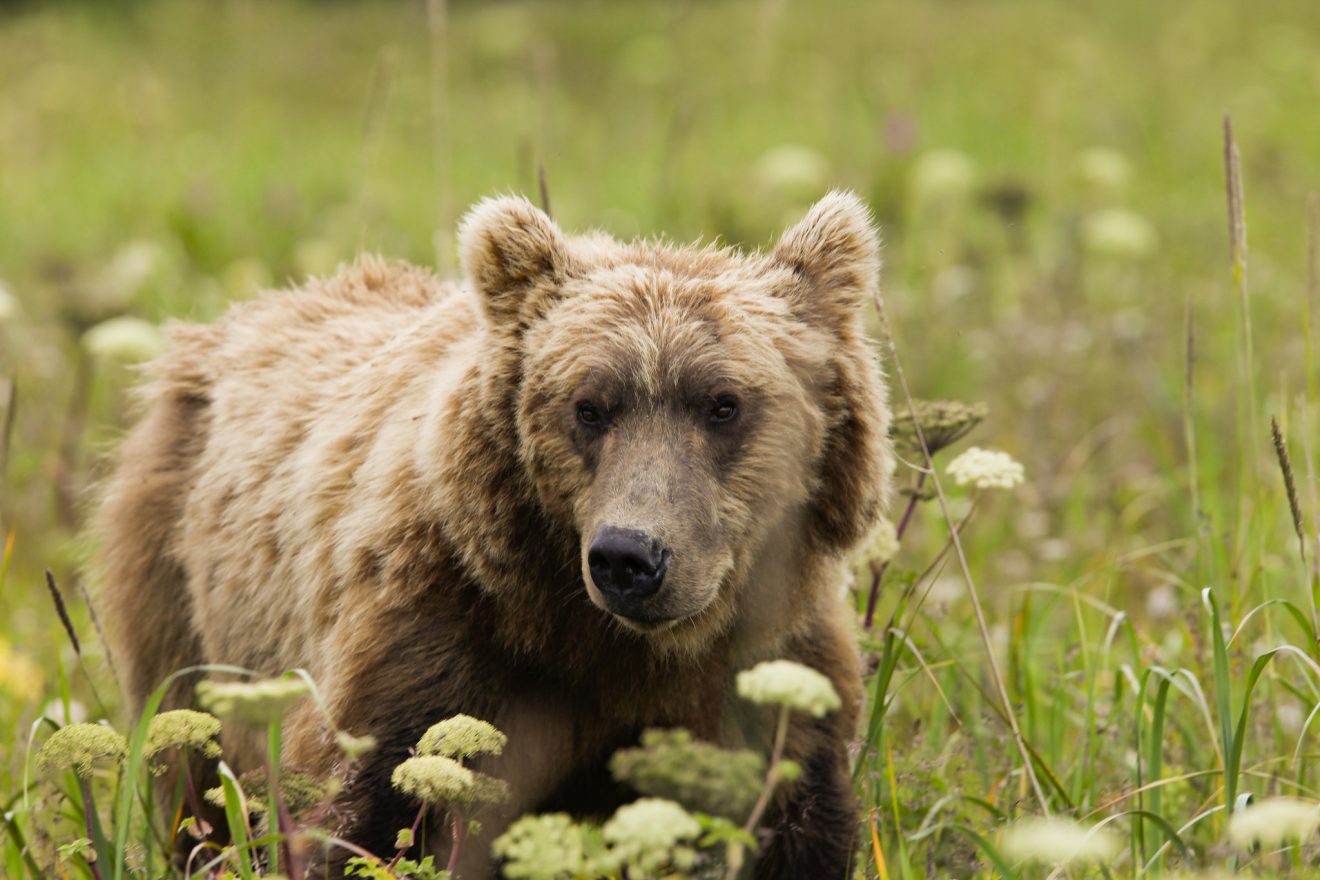 If you've ever thought to yourself "I'd like to hike in an area with a massive amount of grizzly bears," then Chinitna Bay in Lake Clark National Park, Alaska is the place for you. Unlike Alaska's other popular bear viewing areas, you're actually allowed to backpack into this dense bear area. But just how many bears are there in Chinitna Bay? The National Park Service has noted that as many as twenty grizzly bears have been in one location at a time. 
If you're thinking about backpacking here, your best bet is the 25-mile, off-trail hike from Chinitna Bay to Silver Salmon Creek. This trek is stunning, especially if you visit during late summer to early fall when the grizzlies are gorging themselves on fresh salmon in the tidal flats. Just remember to pack a bear canister and bear spray, and study up on tips for traveling in grizzly country.
7. Barr Trail, Pikes Peak, Colorado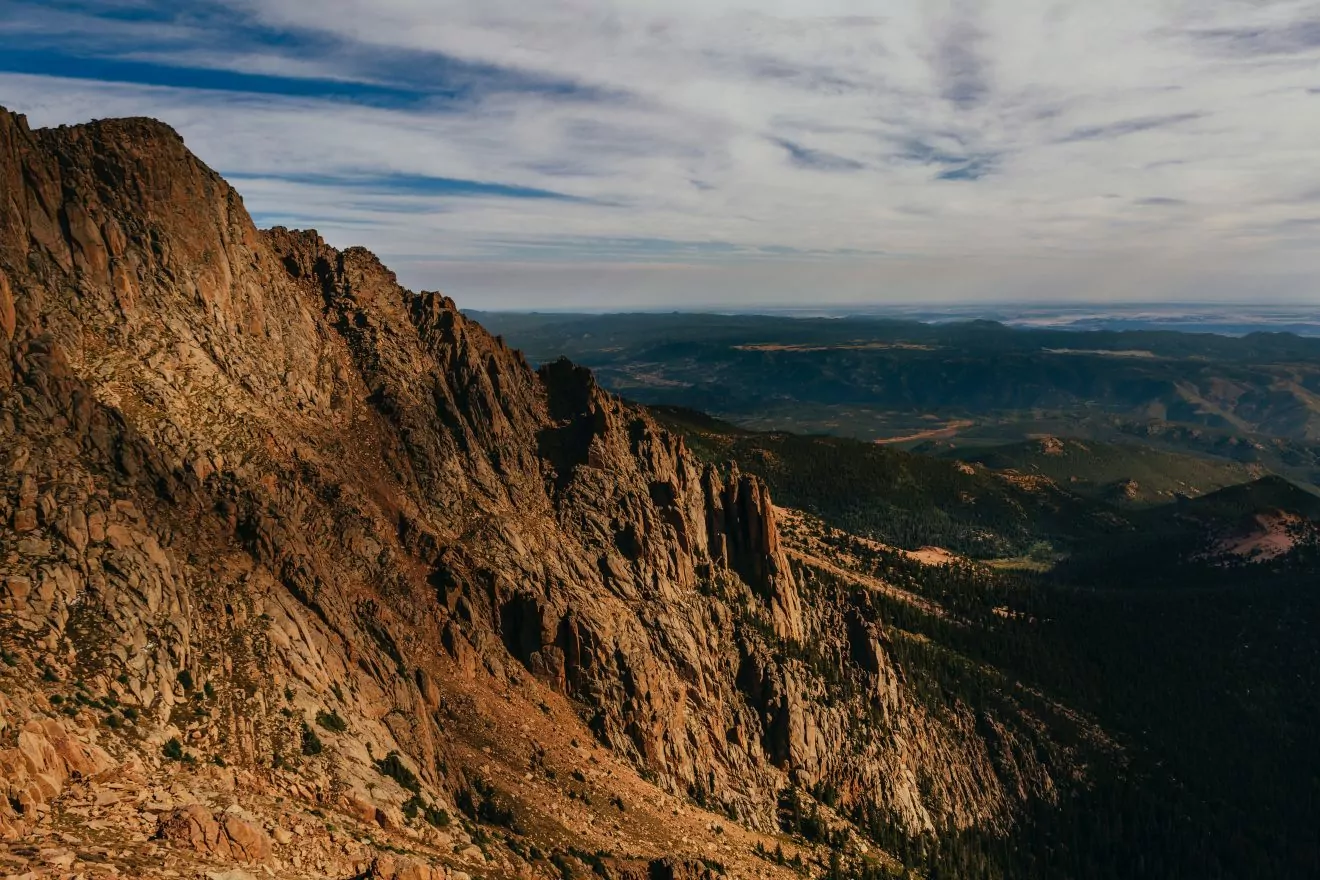 Photo by Joe Dudeck on Unsplash
Colorado is known for its afternoon thunderstorms. So it shouldn't be surprising that Colorado's tallest mountain, Pikes Peak (14, 115 ft), is a hotbed for lightning and electrical activity. That makes the mountain's Barr Trail especially dangerous. This is a popular route that gains 7,400 vertical feet in 13 miles through terrain mostly above the treeline. The local conditions — the mountain's altitude, the regional air currents, and the winds coming off the plains — create conditions that practically invite lightning storms.
Colorado leads the nation in deaths by lightning, and Pike Peak's El Paso County is one of the most struck counties in the state. Since most of the trail is above the treeline, it's essential for visitors to plan accordingly, and bail when necessary, to avoid hazardous situations.
8. Jack Mountain, North Cascades National Park, Washington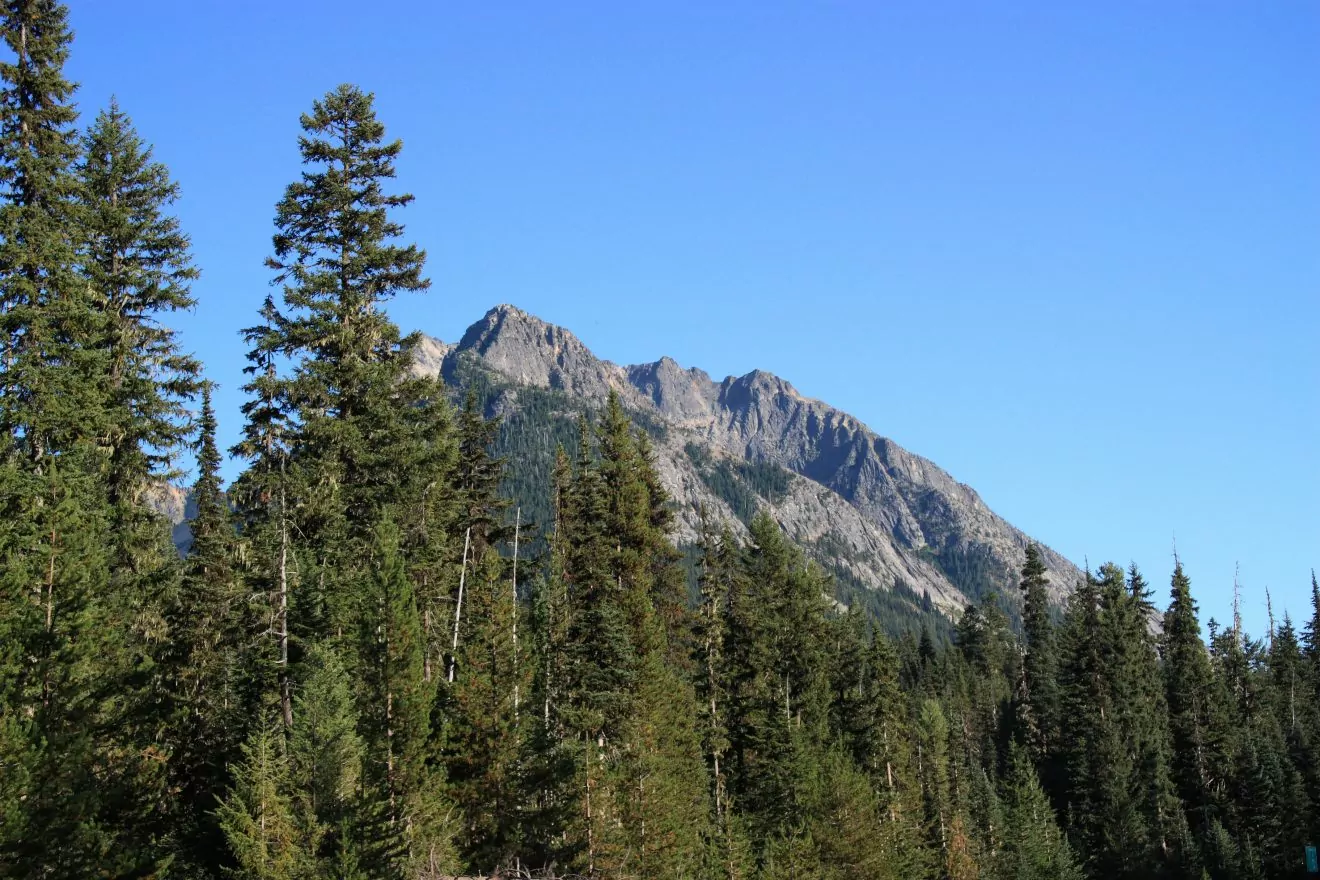 Photo Courtesy of Sean O'Neill (CC BY-ND 2.0)
A little-known fact: you are far more likely to die in North Cascades National Park than any other national park. It's one of the least-visited parks in the Lower 48, despite its rugged wilderness character and close proximity to Seattle. But the Park's death rate per capita is 652 per 10 million visitors — nearly 22 times higher than the average.
Jack Mountain is one of the most prominent and imposing features that visitors will see along the North Cascades Highway. There is no easy way to the top of the peak, but the standard route climbs the South Face and has a lot of class 4 scrambling, loose rock, and the potential for year-round snow. To complete this difficult route, you'll need proper gear and alpine experience. Not only is the hike highly technical, but you'll also have to adapt to rapid weather changes and challenging navigation.
9. Presidential Traverse, New Hampshire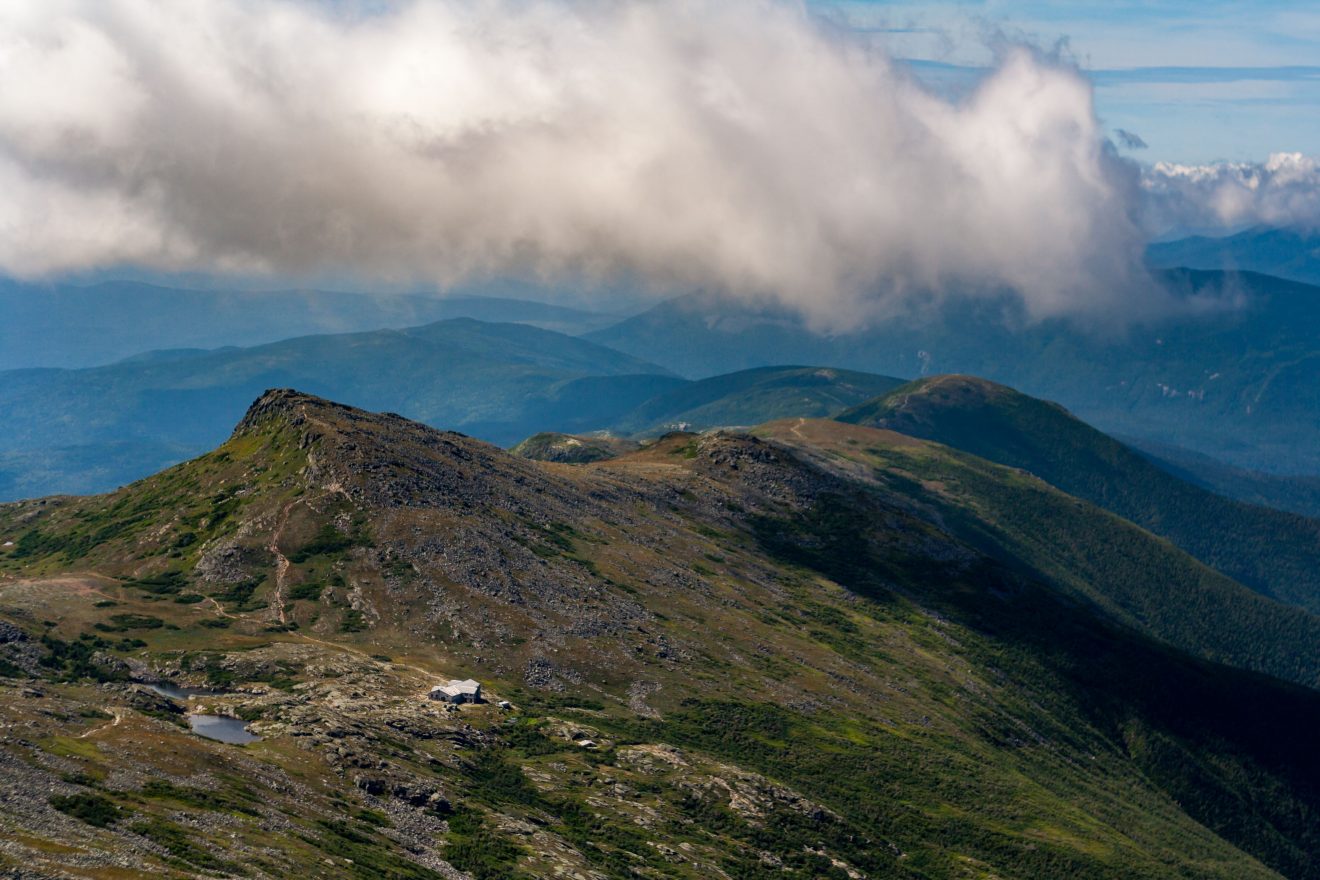 This 20.4-mile hike traverses some of New Hampshire's highest mountains. On the list of peaks you'll tag is Mount Washington, the highest peak in the Northeast and known for having the worst weather in the world. Really. It once logged 231 mph winds, the current record for the highest wind speed on land (not associated with a hurricane). Mount Washington also receives a lot of precipitation. In 1969, four feet of snow fell in less than 24 hours.
The White Mountains provide some of the most dangerous hikes in the U.S. because of how fast the weather conditions can change. It's not uncommon for a sunny 70-degree summer day to shift to a windy, wet 40-degree day. If you plan to join Wildland Trekking on an iconic hike in the White Mountains, we'll make sure you're adequately prepared for the area's fast-changing weather.
10. Denali, Denali National Park, Alaska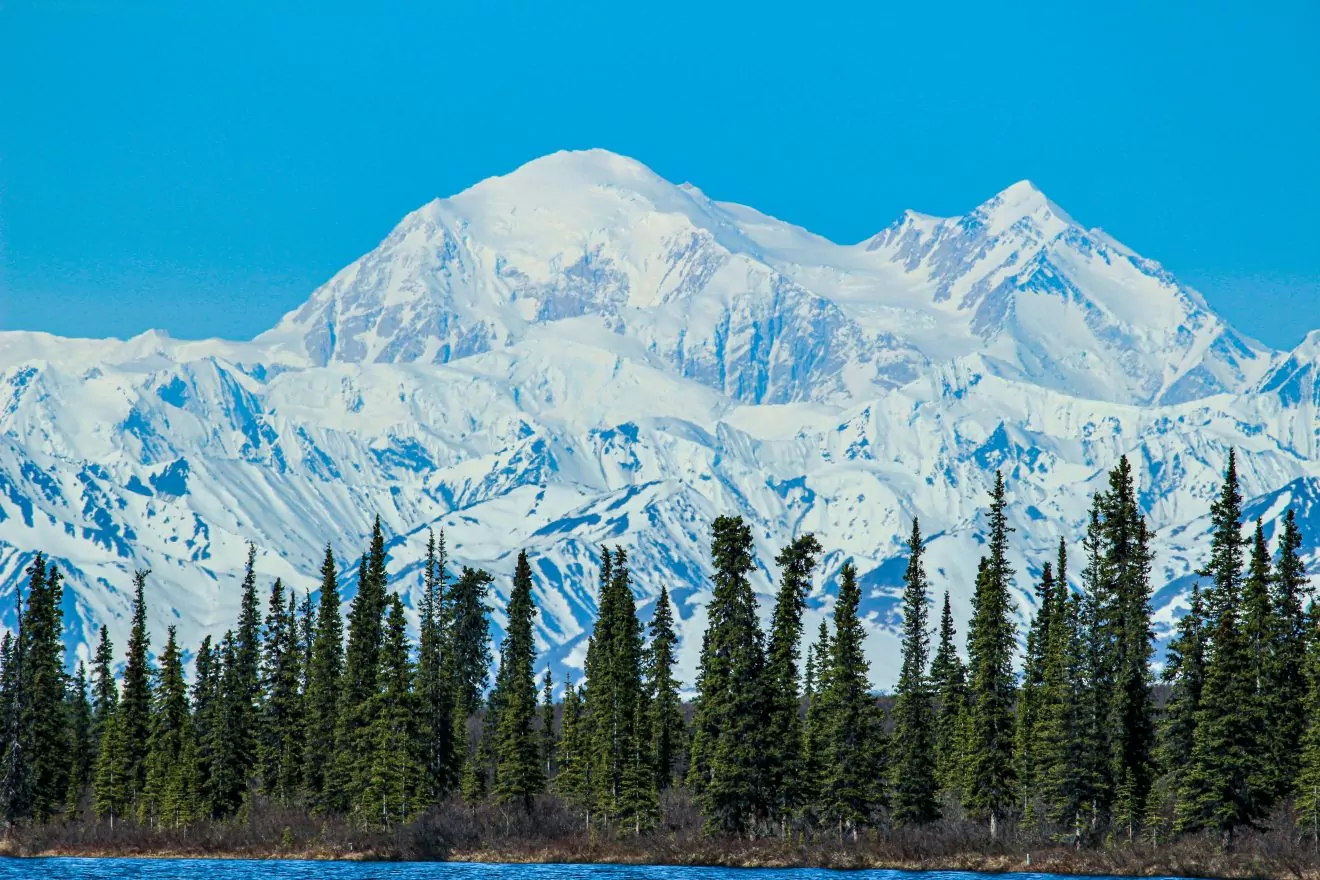 Photo by Bryson Beaver on Unsplash
Alaska is known for extremely remote, rugged terrain teeming with more large mammals than humans. It's also home to Denali (formerly known as Mount McKinley), the highest mountain in North America at 20,194 feet tall. It's the third-most remote peak in the world, and summiting its snowy pinnacle is not for beginning hikers or casual tourists.
This doesn't quite qualify as a "hike", but rather, a mountaineering endeavor. To successfully climb Denali, you'll cut through miles of thick backcountry terrain, brave high winds and icy conditions, cross glaciers, chance encounters with black and grizzly bears, and battle the effects of altitude sickness — all while in extremely remote territory.
You'll need to train for this hike, both to be in great physical shape and to acclimate to high altitudes. Only about 50% of hikers successfully reach the summit, and the mountain has claimed more than 100 lives over the past century.
11. The Maze, Canyonlands National Park, Utah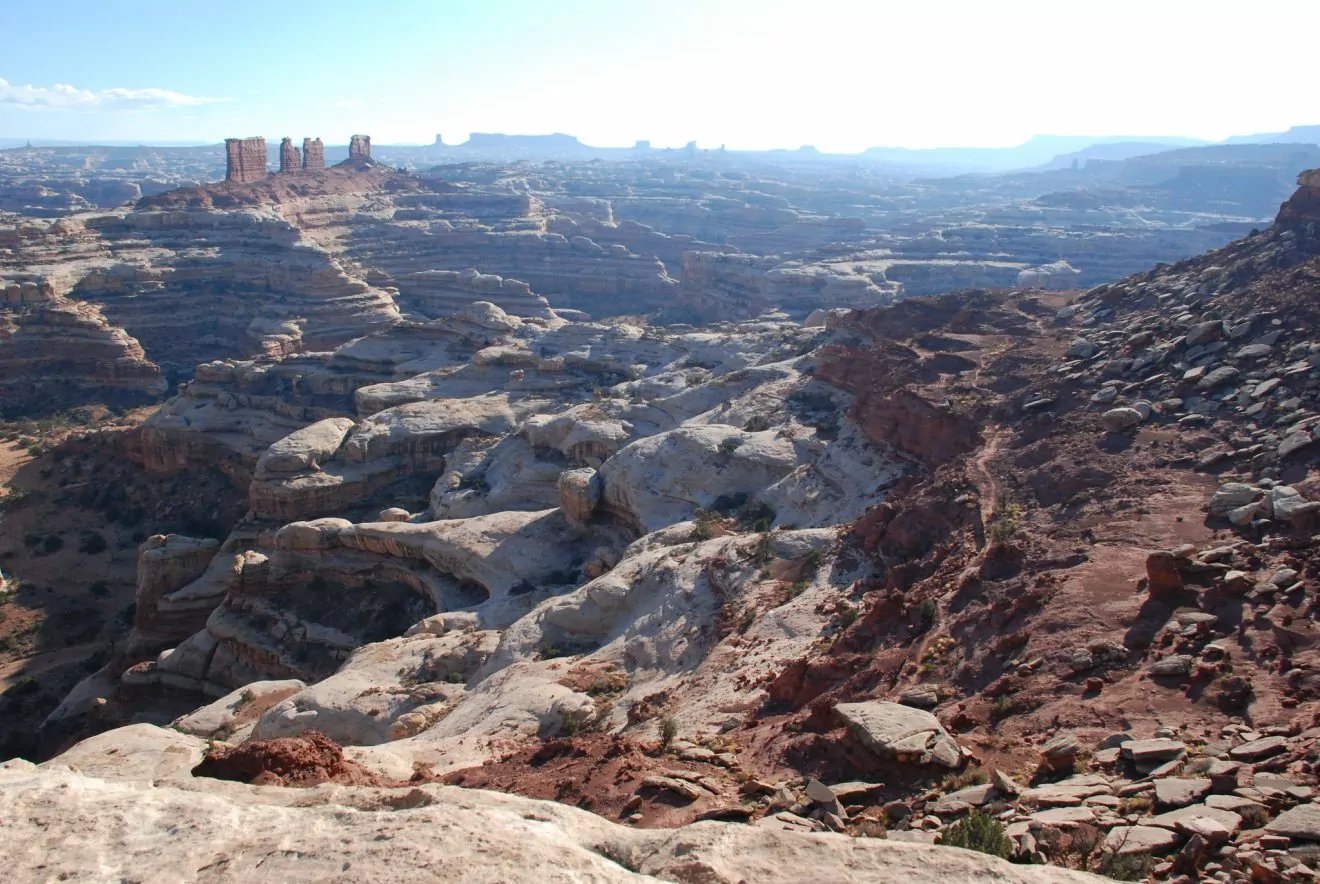 Photo Courtesy of Mike Renlund (CC BY 2.0) 
The Maze District isn't just the most remote and inaccessible section of Canyonlands National Park — it's one of the most remote areas in the United States. Just getting to the trailhead can be difficult, even with a high-clearance 4×4 vehicle.
This trail weaves through a labyrinth of sandstone canyons and fins that can heat up to more than 110 degrees under the summer sun. It's extremely easy to get lost in the tangle of red rocks, which is what makes the hike so challenging. Visitors must be prepared to study their map often and make corrections after inevitable wrong turns. These navigation challenges can test both one's physical and mental capabilities.
While thousands of people attempt to hike The Maze each year, it hasn't seen any fatalities yet. You'll need a permit from the National Park Service if you plan to stay overnight in the Maze District, and rangers will help ensure you understand the risks of hiking the trail.
Don't Go Alone — Hike Dangerous Trails with a Guide
Whether you want to tackle the most dangerous hikes in the U.S. for an adrenaline rush or to prove your experience as a hiker, Wildland Trekking offers plenty of hiking and backpacking experiences in a variety of destinations. If you want to summit peaks in Yosemite, trek deep into the North Cascades backcountry, or experience Wyoming grizzly country with a knowledgeable guide, we've got you covered. Continue browsing our website to learn more about our guided backpacking trips and our award-winning hiking vacations.
Wildland Trekking Guided Hiking Adventures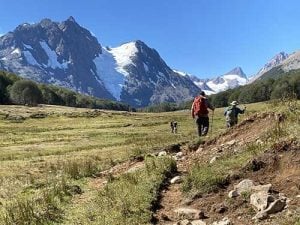 Wildland Trekking is America's premier hiking and backpacking adventure company. Since 2005 we have been helping facilitate wilderness experiences for our guests across the USA and the world. With all-inclusive trips, expert guides, comprehensive risk management systems, exceptional online reviews, and nearly 100,000 guests accommodated, we have something for nearly everyone who likes to travel, explore and hike.
WILDLAND ADVENTURE TOURS
GUIDED BACKPACKING ADVENTURES: these are for people interested in an authentic wilderness adventures away from roads and crowds.
PORTERED TRIPS: on these innovative trips, guests hike with light day packs and camp in stunning backcountry locations.
INN-BASED HIKING TOURS: these tours are all-inclusive hiking packages with lodging, amazing daily hikes, expert guides, meals, transportation and more!
CAMPING TOURS: camping-based hiking packages provide all-around hiking experiences of of premier destinations on wonderful outdoor vacations.
LLAMA TREKS: unique, wilderness-based hiking/camping adventures on which our friendly llama trail companions carry the bulk of the gear and supplies.