Explore Norway with Wildland Trekking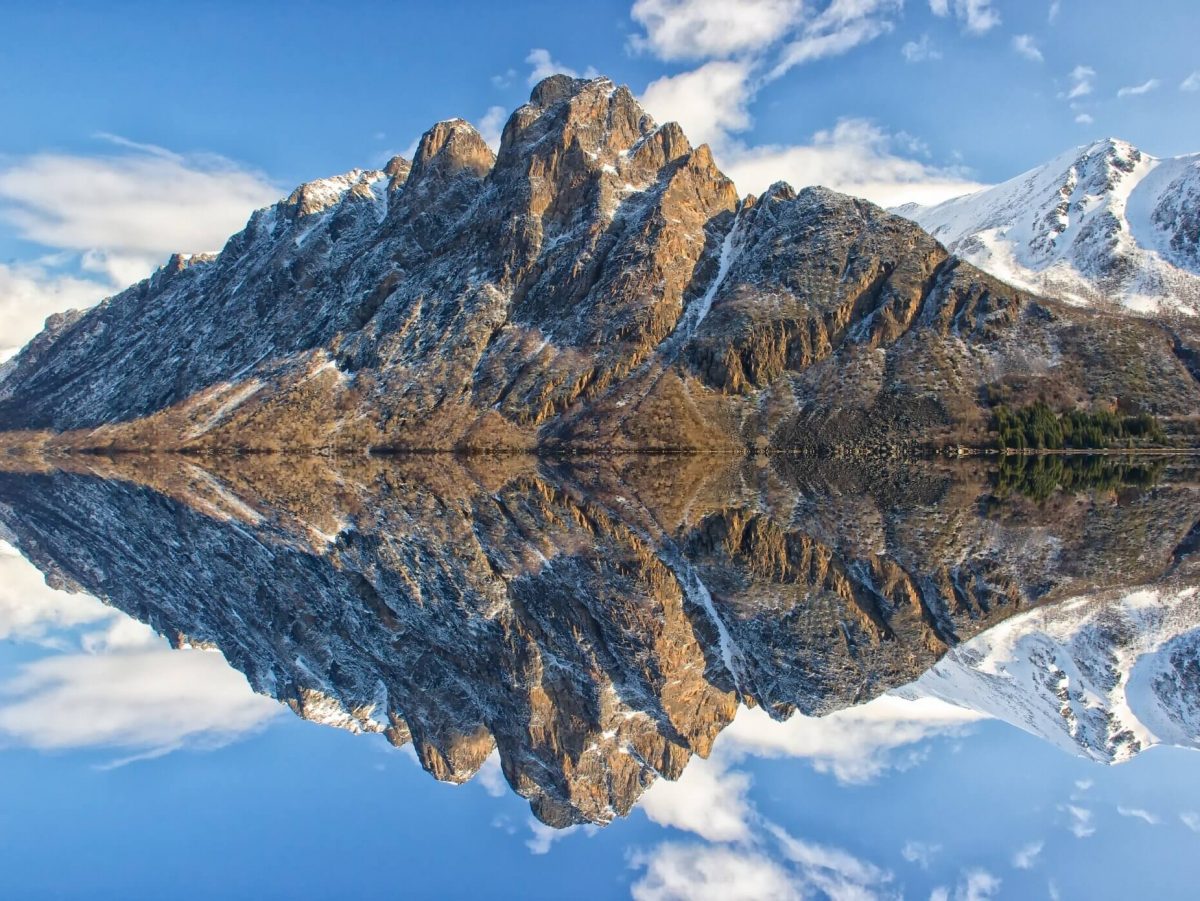 Norway is a fascinating country known for its majestic mountain peaks and iconic fjords. It's made up of dense forests, glistening mountain lakes, and expansive fields of wildflowers. A visit here is sure to leave you feeling humbled by the enormity of the landscape!
In addition to the vast wilderness, Norway is a country with a rich history, unique culture, and exciting folklore and legends. Put all this together, and you have a fascinating land in the "Home of the Giants" which is just begging to be explored. Allow the timeless hamlets to take you back to when Viking ships commanded the high seas, and picture yourself as an intrepid explorer, venturing out into the unknown. You're sure to feel awestruck by all that Norway has to offer with a Wildland Trekking trip!
Deeper Dive: Top Sights in Norway

Jotunheim National Park

Many visitors enjoy exploring the National Parks across Norway. On a Wildland Trekking trip, you'll enjoy galavanting across the wild terrain in the famous Jotunheim National Park as you hike your way up mountains with jaw-dropping views. Jotunheim National Park is one of the most well-known parks in the country as it contains Galdhøpiggen, the highest mountain in Norway – reaching 8,100 feet. To add to the area's allure, the name Jotunheim means "Home of the Giants," and legend has it that trolls live in this region! Regardless of whether you find a troll, you'll be sure to find adventure in these mountains.

Viking Age Islands

Other Wildland trekking trips explore a more marine-focused landscape with deep ties to the Vikings. The Lofoten Islands are located above the arctic circle and are surrounded by the Norwegian Seas. In the Viking era, from around 800-1050 a.d, Vikings fished, farmed, traded, and raided other countries to survive in this harsh landscape. Visit the Lofotr Viking Museum to see how people made their living on these harsh islands 1,000 years ago.

Wildlife

Seeing wildlife in Norway is a special privilege afforded to the eager traveler. Norway has unique landscapes composed of lush forests, long coastlines, and arctic conditions. The variety in terrain lends itself to all sorts of wildlife: from bears to birds, sea life, and more.

In the northern archipelago of Svalbard, polar bears and other arctic creatures – such as walrus and the arctic fox – roam the icy seas and snow-covered landscape. While not found on the mainland, these otherworldly creatures may be viewed via a plane ride, cruise, or expedition up north to their arctic habitat.

If you're staying on mainland Norway or exploring non-arctic islands, you may catch sight of plenty of other large creatures. Moose and reindeer roam throughout Norway, including the central and southern areas. The Indigenous Sami people domesticated reindeer over time, but many of these animals still run wild in several Norway's National Parks.

Norway is also one of few places in the world where the musk ox lives. They are only found in Dovrefjell National Park, so look out for them on a unique arctic safari!

As far as sea life goes, Norway is home to orca, humpback, sperm whales, and more! If you decide to take a cruise around Norway's vast coastline, it is undoubtedly worth researching before your trip to see the most popular viewing places.

Where there are sea creatures, there are also many varieties of sea birds, including puffins and penguins! Birders will be sure to enjoy the variety of birds both on land and on the sea.
When to Go
When traveling to Norway, you should prepare for a variety of climates and temperatures. Precipitation and cool weather are commonplace due to Norway's coastal landscape. Rainfall is the highest on the west coast near Bergen. This moisture creates vibrant green colors and allows a variety of plant life to grow in the region. Further inland, the climate is noticeably more dry and predictable.
Due to the extreme north-south length of the country, you can expect to experience warmer temperatures towards the south and colder weather in the north towards the Lofoten Islands and beyond. Despite Norway being situated far north on the globe, it is located next to the Gulf Stream – a warm ocean current. This current makes the country's average temperatures much milder than one might expect.
High Season
Summer, from June to August, is the high season for visiting Norway. Over the last five years, summers have been getting warmer, so you can expect summer temperatures to stay around 60-70º Fahrenheit,  with occasional jumps into the '80s. However, don't forget to take into account which region in Norway you will be visiting. Depending on which part of the country you're in, you'll find slight differences in average temperatures.
The summer months are an ideal time to enjoy all of the outdoor activities Norway has to offer. The mountains usually become accessible in early to mid-July, as the remaining winter snows melt. During this time, the coastal and inland areas also become warmer. If you plan to be in the mountains, remember that the weather can change very quickly. You might sunny warm days mixed with windy, cold, rainy days. Additionally, some days may provide a mixture of weather — from occasional showers to warm temperatures and sun. On average, the weather is the most stable in July and August when the rain falls less.
What's more, thanks to the country's extreme northern position, summer has a period of time when the sun does not set. This natural phenomenon, known as the "Midnight Sun," is more pronounced the farther north you travel.
Shoulder Season
Shoulder season consists of both fall (September-November) and spring (March-May.)
Fall offers a cozy and colorful environment: as the leaves change, rich variations of gold and red colored leaves coat the forest floors. Spring offers the birth of wildflowers, fruit trees, and gushing waterfalls as the snowmelt gives life to the landscape. Additionally, Norway will emerge from the long, dark days of winter.  More daylight gives way to more adventuring (and warmer temperatures.)
Both fall and spring overlap with summer and winter activities. For example, you can find good skiing at the beginning of spring, with the benefit of warmer days and more sunlight. In the mountains, snow can fall as early as September, blocking trail access. Or, other years, snow doesn't fall until November, allowing you to explore stunning views of the autumn forests without needing to travel on snow.
In these shoulder seasons, you should expect less predictable weather, as temperatures vary significantly throughout each season. However, don't let this deter you. Viewing nature's magic in the changing seasons offers a unique and enriching experience, with significantly reduced crowds.
Low Season
Spanning December through February, the low season transforms Norway into a winter wonderland of snow. Temperatures often hover around 20-30º Fahrenheit but vary depending on how far north or south and how far inland you are. No matter your location, Norway is world-renowned for its cross country skiing, downhill skiing, and dog sledding.
Unlike the summer, the winter days are fairly short. In the far northern regions, the sun does not rise for some time towards the end of January. One perk to the long nights and cooler temps is the Aurora Borealis – often called the Northern Lights. If you want to improve your chances of viewing this magnificent dance of electrical charge across the sky, travel north. The temperatures become more cool and dry towards midwinter, allowing for this magical display of lights.
Deeper Dive: More About When to Visit

Natural Phenomena

As mentioned above, a unique phenomenon that occurs in the summer is the "Midnight Sun" or a "polar day." This phenomenon, when the sun never sets or falls below the horizon, occurs across the country during the summer months. The earth's tilt and rotation align during this time, pointing the northern hemisphere towards the sun. The further north you go, the more days without night you will experience. During this magical time, you'll soak in the alpine glow as light casts a soft gold and cotton candy pink and purple color across the landscape during dusk and dawn.

Another phenomenon that is prevalent in northern Norway is the Aurora Borealis, or Northern Lights. This phenomenon occurs as charged particles in the earth's atmosphere collide, causing a spectrum of colors that appear to dance across the sky. This beautiful sight is something that only occurs in very far north or very south regions of the globe.

Trip Dates

We offer a select few trips to Norway every year, so be sure to book your spot in advance. Head to our Trip Dates Page to view which trips we have scheduled; they are organized by month. When you select the month you're interested in, scroll down to "N" for Norway, and look at your options. If Norway isn't listed, it means we don't have any trips scheduled for that particular month.

Weather Information

We very seldom cancel trips due to weather. Therefore, keep a close eye on the forecast during the weeks and days leading up to your trip to ensure that you're properly prepared! Once you know what weather to expect, make sure you pack appropriate clothes so you're comfortable in all potential conditions.
Trip Styles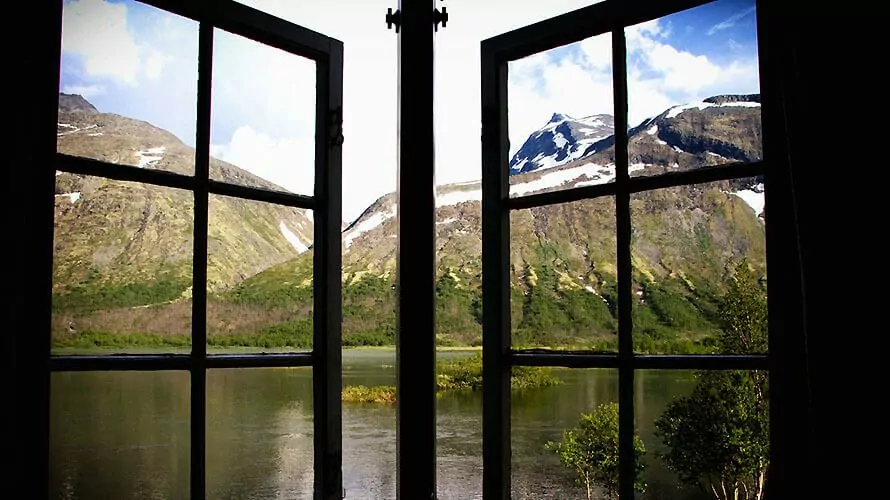 If you're looking for an easy-going and relaxed adventure with all of the comforts and amenities of a home base, look no further than our lodge-based trip. This experience offers a variety of activities and stunning scenery at a manageable and pleasant pace, and you won't have to worry about a heavy backpack! You'll boat, hike, and eat your way around the country while enjoying a warm shower and comfy bed each night. Lodge-based trips encompass multiple locations and landscapes, and even include visits to historic fishing villages. Lodging, food, and transportation are all included for a carefree experience!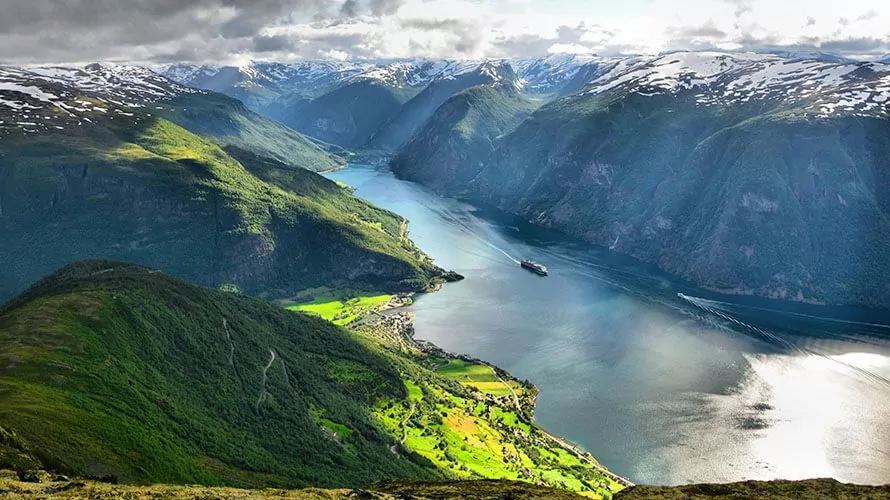 Experience all that Norway has to offer from the fjords to the mountains. Get up close and personal as you backpack your way across the land. This hut-to-hut tour spans the mountains beginning in the city of Oslo and ending in Bergen. With a light pack, you'll make your way across the vast landscape as the Vikings once did. You'll get to rest your legs at the end of each day by enjoying a quaint mountain hut. This is a unique and environmentally sustainable way to explore the culture, history, and astonishing landscape of Norway.
Deeper Dive: Our Top Recommended Trips

Lofoten Islands Lodge-Based Tour: Our #1 Recommended Norway Trip

If you are looking to experience the best of Norway, look no further than the Lofoten Islands Inn-based Tour. Experience the "Land of the Midnight Sun" as you enjoy long days and adventure across the ancient terrain above the arctic circle. This land, once inhabited by Vikings, offers 1000-year-old fishing villages, gleaming seas, and rugged exposed mountain terrain to entertain the imagination. As a small grouping of island communities, you will be sure to create lasting memories in Lofoten where history meets modern charm and adventure amidst mountains and sea.

Explore some of the best hiking in Norway with our 8-day hand-picked itinerary of the most spectacular views and welcoming accommodations!

Trip Highlights:

Explore picturesque streets in historic fishing villages
Feel refreshed by the sea's breeze on a scenic boat cruises
Experience jaw-dropping views of the grand peaks of Lofoten
Witness unique and diverse wildlife

One perk to our lodge-based trip is that you'll have a cozy place to relax, refresh, and rejuvenate each night. You'll feel well-rested and better able to absorb all the sights, sounds, and smells of immersing yourself in a new place. We work with a variety of lodges along this journey to ensure you get the most out of your trip.

The first two nights of the lodge-based Lofoten Island trip will be spent at Nyvagar Rorbuhotell in Bodo, Norway. You'll wake up to the call of adventure by the sounds and smells of the ocean right out your front door! This lodge is located directly on the sea and provides stunning ocean views.

The second lodge we'll stay at is Lofoten Links near Kleppstadheia Mountain. The highlights of this lodge include jaw-dropping views of the midnight sun and northern lights over the ocean, as its cabins are facing north for your viewing pleasure.

For one night, Solsiden Brygge puts a modern twist on the classic charm of other lodges. This lodge is a great place to relax, complete with a hot tub and stunning views!

Last, guests will stay at Eliassen Rorbuer. End your trip immersed in history and charm in these renovated fisherman cabins at this famous Lofoten Island lodge. Located on a small island in a small village, this lodge will take you back in time!
Need to Know
Primary Starting City For Norway Adventures
All Lofoton lodge-based trips will convene in Bodo, Norway, and all hut-to-hut trekking trips will meet in Oslo, Norway.
If you're heading out for a lodge-based trip, you'll find that navigating Bodo is extremely easy. Once you have arrived, you will meet up with your guide and group at the Bryggerkaia restaurant in Bodo around 3:30 pm. This restaurant is conveniently located next to the airport, a quick 3-minute taxi ride or a 15-minute walk away. You should land no later than 2:30 pm on the first day of your trip.
Hut-to-Hut trekkers will have the opportunity to explore Norway's capital city, Oslo, before heading out on your adventure. You'll meet your guide approximately 1.5 hours before the first day's bus ride out to your hike.
We highly recommend arriving in Norway a day early if you're able. This extra time will allow for a buffer for any flight or travel interruptions, as well as help you recover from jet-lag. Trust us, you will not regret the extra time to feel more adjusted, rested, and relaxed.
Booking Advice
Be sure to register as soon as possible; trips fill up fast. When you are ready to register online, click on the green dates on the dates section of the trip page.
Any dates listed in blue must be reserved by emailing our customer service team. In this process, we confirm the availability of the trip you want and minimize any booking hiccups along the way.
Keep in mind that children 12 and older may join standard groups on scheduled tours. However, children 5-12 years of age will need to be a part of a private tour with separate logistical requirements judged on a case-by-case basis. Please feel free to direct any questions to our customer service team who are available to answer help you 7 days a week!
Transportation and Lodging
Please keep in mind that accommodations before and after the trip – and transportation to the starting city – are not included in the cost of your tour. But don't worry! It is very straightforward to arrange both lodging and accommodation in Norway, and we're certain that you'll love the opportunity to explore a new country.
Visa Information for Norway
Norway is a member of the European Schengen Zone. This means that your 90-day visa – which is granted upon arrival with no pre-application required – is also valid for all members of the Schengen zone. Such a system makes it very easy to include a stopover in one or more other countries while you're on the far side of the Atlantic! We recommend you consult the U.S. Department of State for the most up to date travel information and advisories.
Deeper Dive: More Need to Know Info

Language

Naturally, Norwegian is the primary spoken language in Norway. But don't fret! The vast majority of Norwegians are fluent in English and will be very willing to help you with directions, should you need it.

Trip Insurance

Life is uncertain, and that is part of what makes travel so great. Discovering the unknown of new culture and landscape makes traveling so thrilling. On the other hand, we never know what may happen at home or abroad. Preparation and safety are key ingredients to a worry-free trip, so we highly recommend purchasing insurance for field evacuation, repatriation, and medical emergencies. Travel insurance is a small cost compared to the overall expense of an international trip and can have great rewards when we most need them.

More information about our international travel policies can be found on our Trip Insurance Page.

If you wish to purchase insurance through other providers, please consult with the provider to make sure you will be getting the coverage you need, as many other providers have policy exclusions.

Packing List

Norway is a coastal country, therefore, it is wise to prepare for all conditions as rain and adverse weather are common. Sturdy hiking boots, rainwear, non-cotton base layers, and wool or synthetic hiking socks are essential. These layers, paired with a fleece or warmer mid-layer, will help keep you warm and dry!

Moreover, a water bottle, bug repellent, sunscreen, and other toiletry items will be your responsibility to bring. If you need to purchase some items, please refer to Wildland Trekking Outfitters to acquire any gear items you may need.

Lastly, keep an eye out for the trip packet, which will be emailed to you upon registration. This packet will include a recommended clothing list and more detailed information about other recommended packing essentials and gear.
Gallery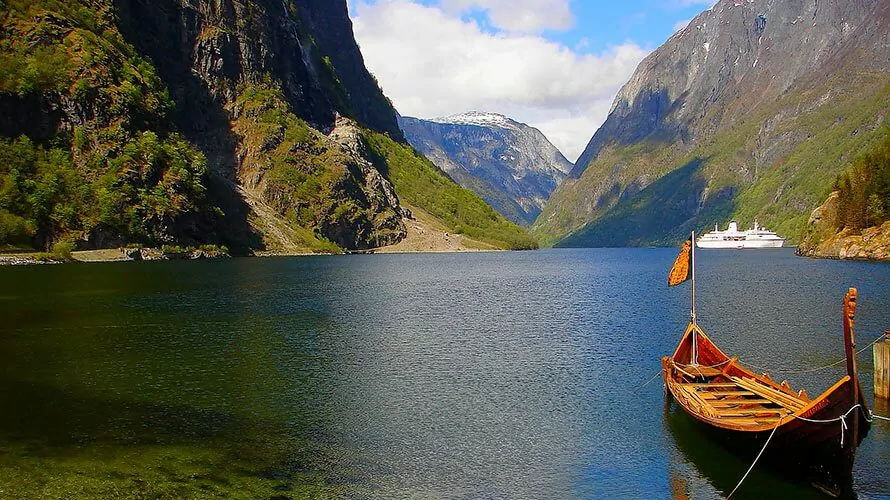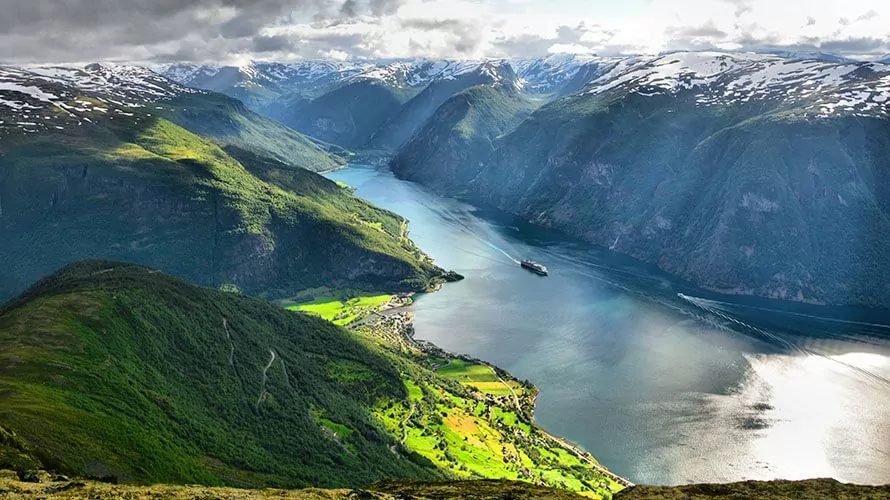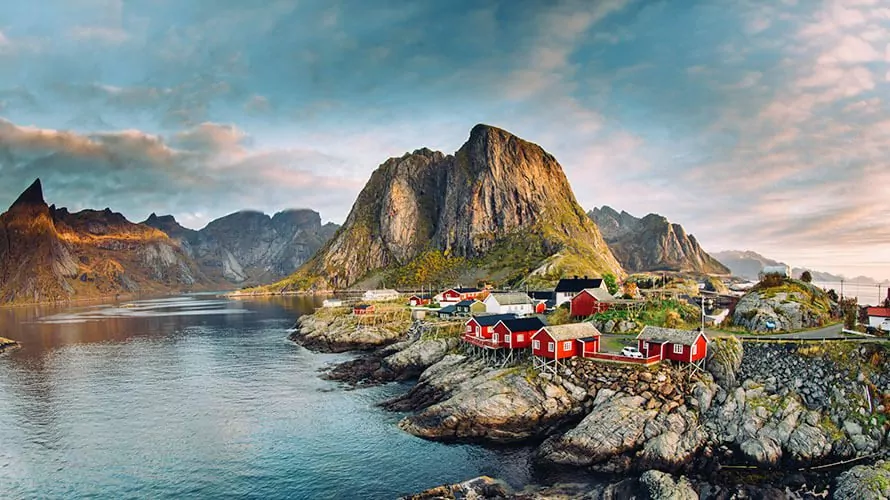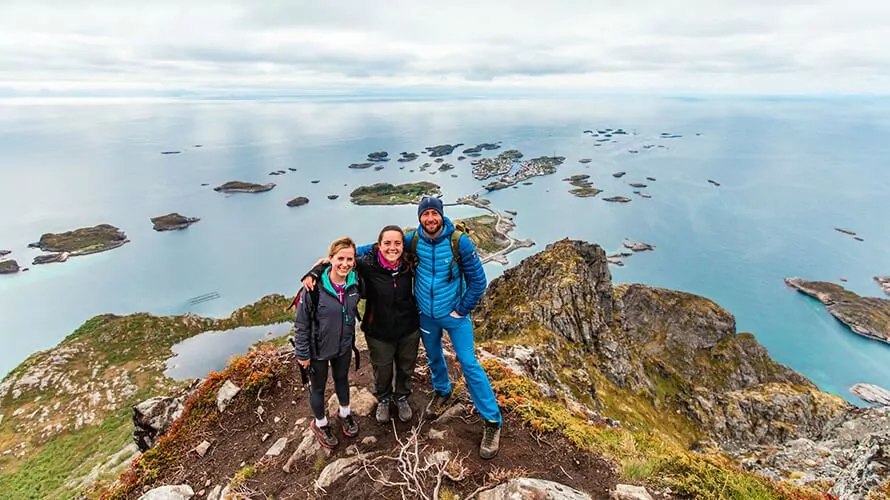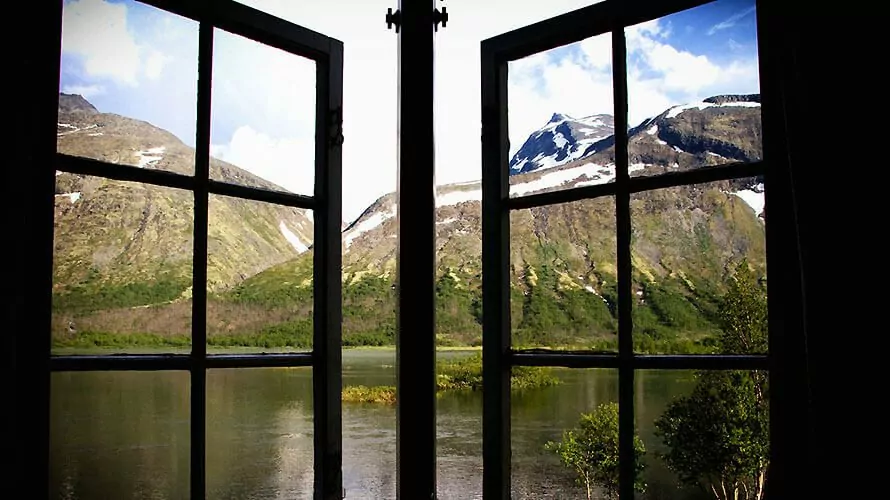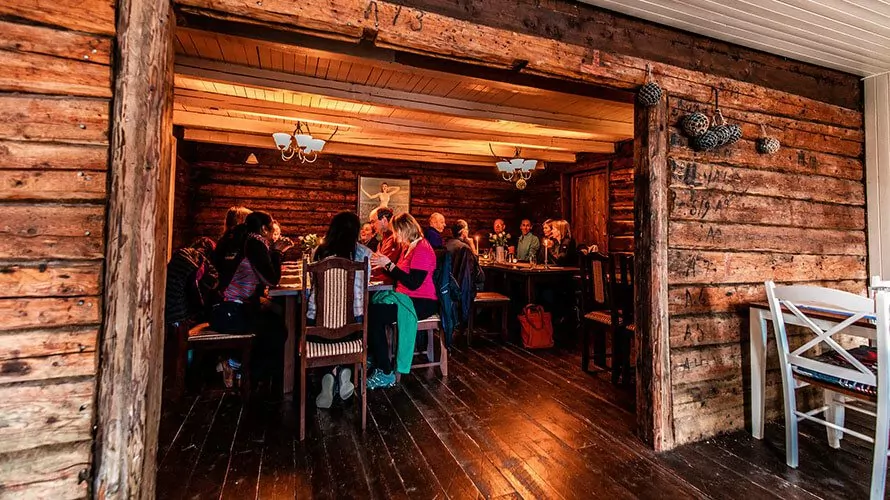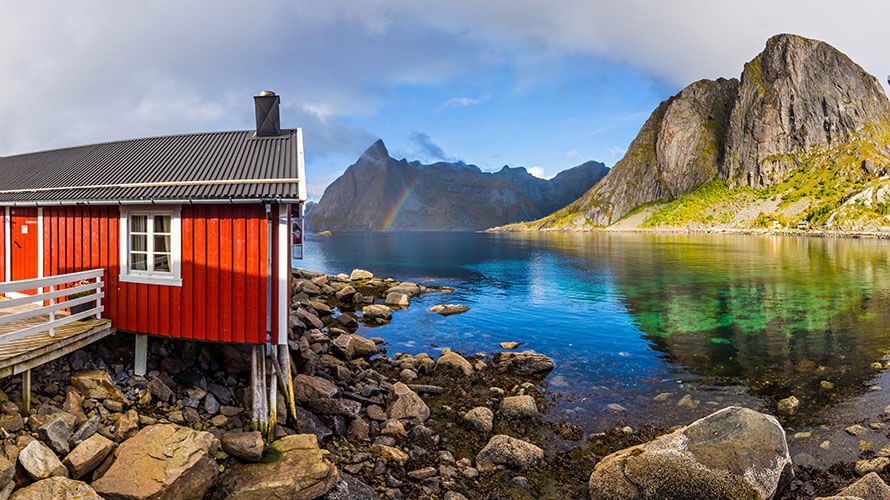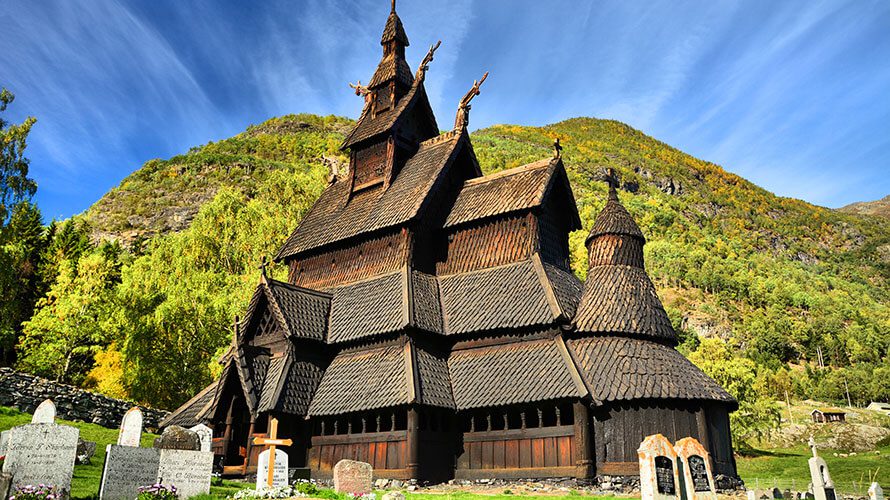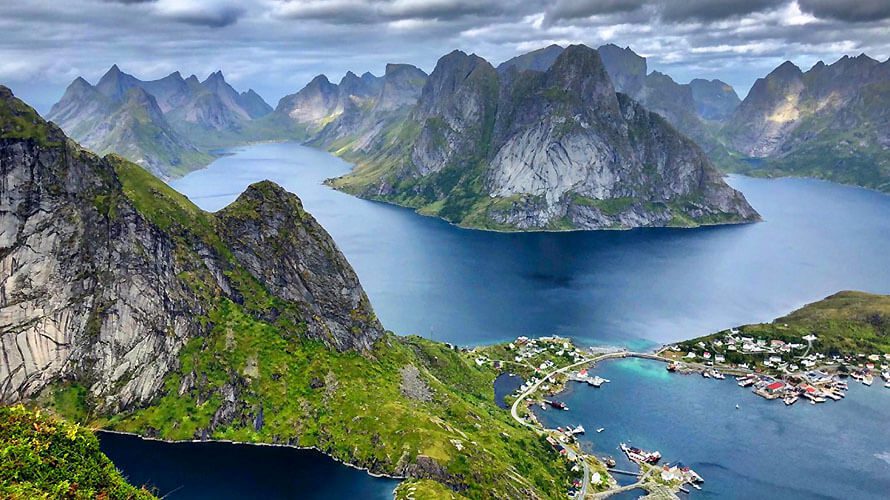 Have Questions?
Have more questions? Send us an email or call us at 800-715-HIKE (4453). We're here 7 days a week from 9:00 to 4:30 Mountain Time to make sure your trip planning goes as smoothly as possible
Trip Information
For more information about all your options, check out our Norway page on the website with the button below! Individual trip pages have detailed itineraries, trip specifics, travel information, and more.