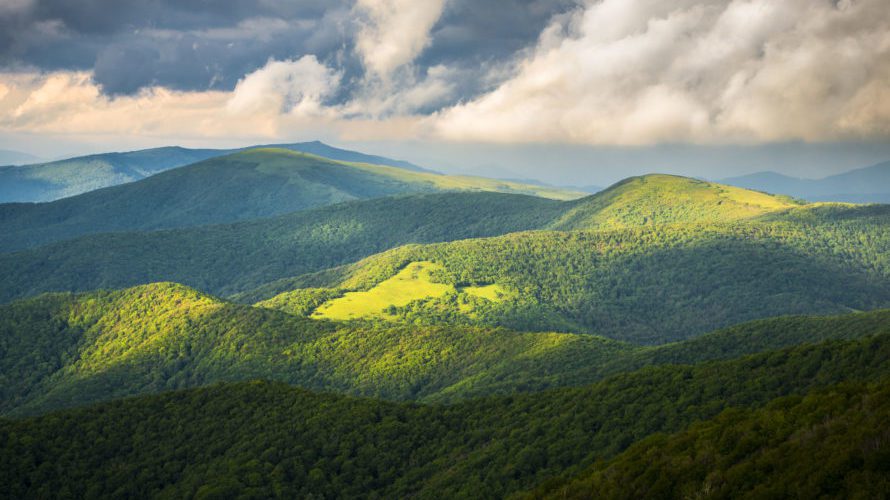 A Writer's Wildland Experience in the Great Smoky Mountains
"Hiking is one of those rare activities that allows you to fully explore a place at your own pace, taking time to truly appreciate your surroundings, proving that the journey often rivals the destination. On Wildland Trekking's 4-Day Smoky Mountains Hiking Vacation, you'll have the opportunity to get up close and personal with one of the most naturally and culturally significant mountain landscapes in the country. The Great Smoky Mountains National Park is both a World Heritage and Biosphere Reserve Site, renowned for its diversity of plant and animal life, as well as for the beauty of its ancient mountains. It's also an icon of Southern Appalachian culture spanning back to the late 18th century. And the best way to experience this majestic national treasure is to do what the original settlers and explorers did – hit the trails.
"At over 500,000 acres, with an elevation range of more than 5,000 feet from the valley to the highest peaks, the park's behemoth size is difficult to fathom. Ridge upon ridge of forest straddles the border between North Carolina and Tennessee. It's a hiker's paradise with more than 800 miles of maintained trails and nature walks where casual hikers or experienced trekkers can enjoy the most gentle or rugged terrain imaginable in the eastern U.S. The scenery is magical with cascading waterfalls, bucolic valleys, verdant forests and sweeping vistas everywhere, along with abundant wildlife and wildflowers. And if you're wondering about the park's namesake, "Smoky," it refers to the natural fog that often hangs low over the park's forests, a result of the collective exhalation of organic compounds by the forests' vegetation. That explains why from a distance the mountains appear as if they have large blue smoke plumes emanating from them."
Check out our Smoky Mountain hiking vacations.

Check out hikes that include time on the Appalachian Trail.