5 Naturalist Apps to Enhance Your Hike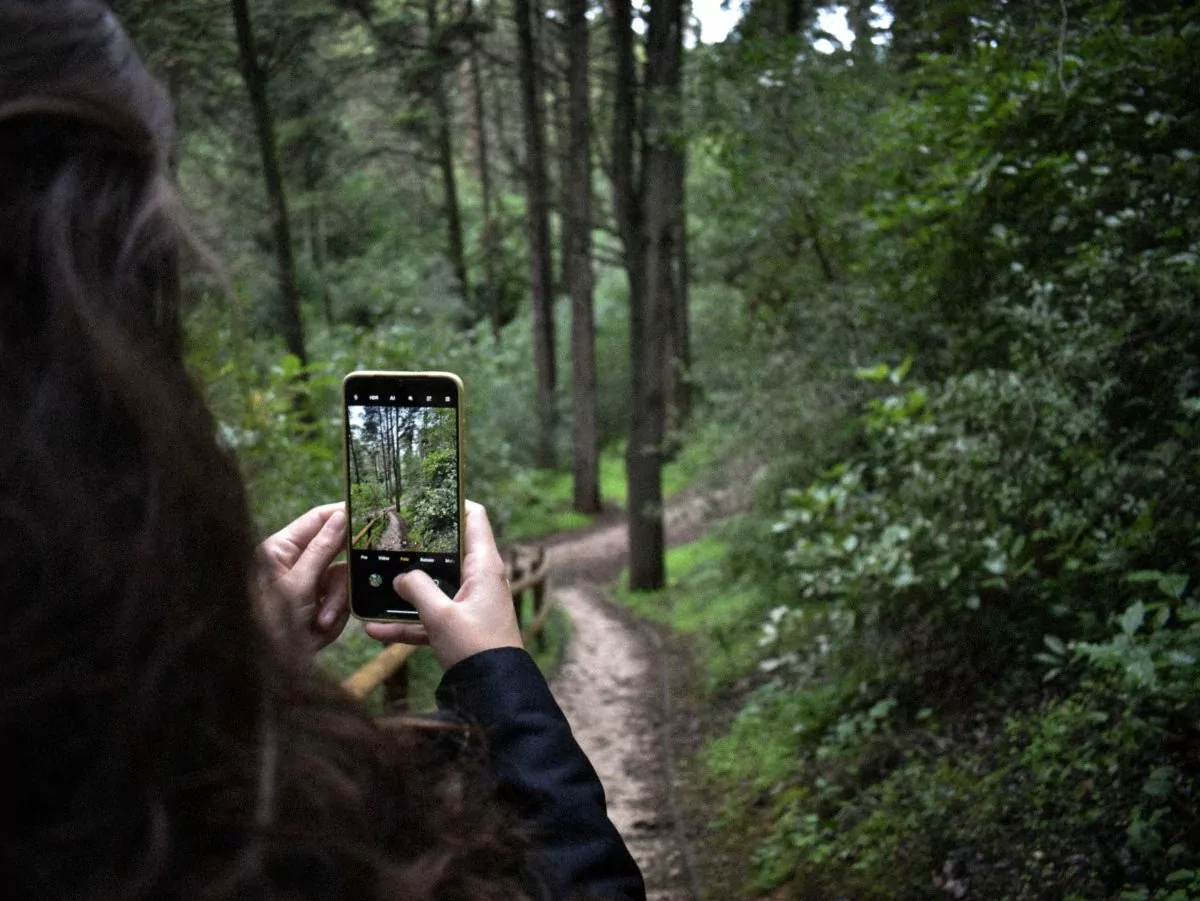 Photo by Rodrigo Silva on Unsplash
On an outdoor trip, learning about natural history is one of the most fundamental ways to form a deep connection with the local landscape. And thanks to your phone, it's now easier than ever to learn all about the plants, animals, rocks, and constellations you'll encounter on your next backpacking trip.
Knowing what species of bird is tweeting outside your tent or what type of tree is shading your hiking trail helps you form a fuller, more meaningful relationship with the natural world. Put simply, learning more about your surroundings leads to outdoor trips bursting with appreciation and understanding.
In general, I don't like my phone to get between me and some quality time outdoors. But I also love geeking out about nature. So, I downloaded a handful of apps and switch my phone to airplane mode when I'm on the trail. Now, my phone has become the nature guide I never knew I wanted, helping me identify plants, birds, and yep, even rocks.
Unfortunately, you'll encounter a ton of bad (and downright inaccurate) nature apps out there, so I'm recommending the best of the best — ones that I actually use in the field. Download these five naturalist apps today and get ready to channel your inner Steve Irwin on your next trip.
Explore Your World with Award Winning Guides
1. PlantSnap (Android, iPhone, free & paid versions)
Have you ever wondered what type of flower you've been ogling all day along the trail? Or maybe you want to be super sure that you're not setting up your tent next to a big stand of poison ivy? PlantSnap makes it dead simple to identify 95%+ of the plants you'll come across in the wild.
When you snap a photo of a plant's leaves or flowers, this app searches its database of 650,000+ plants to quickly (and quite accurately) identify it. It goes above and beyond other plant identification apps, thanks to its massive crowdsourced inventory of plant photos. This machine learning tool helps even the most experienced botanist identify an unfamiliar plant in the great outdoors.
Another great thing about PlantSnap is that you can learn about the plant once you've identified it, adding value and richness to your experience on your outdoor trips. The free version is more than enough to get you started, but the premium version ($19.99) goes above and beyond. When you pay for the app, you'll get unlimited identifications and access to botanists to help you identify the plant for the price of a guidebook.
2. Merlin Bird ID (Android, iPhone, free)
This app is invaluable to beginner and experienced birders because you can identify a bird by sight or sound. Start by answering five simple questions — your location, the date, the size of the bird, what colors it was, and where you saw it. Then, Merlin Bird ID instantly provides a list of birds that match your description, and you can scroll through photos and text details to confirm your observation. It's an incredibly easy and accurate way to learn your bird species!
If you can hear the bird but can't see it, Merlin can still help: simply start recording with the app, and it'll listen to your surroundings and provide answers. The app even has built-in recordings of different bird calls and songs to help you confirm what you're hearing. Or, you can brush up on your identification skills without any birds around. 
My favorite thing about this app is how simple it is for beginners to use. Learning bird species can be difficult without a mentor to guide you, but this app acts as a helping hand in identifying — and remembering — what birds you encounter on your backpacking trips.
I slowly came around to birding in my 20s after taking a short birding course in college. Even so, this app has been invaluable to helping me learn more about what birds I'm seeing, especially when I'm traveling in a new region with unfamiliar species. The only drawback is the app's size — all those bird photos and recordings eat up a lot of space on your phone.
3. Rockd (Android, iPhone, free)
Want to know what rock formation you're standing on? Rockd uses your location to provide information about nearby geologic units. You can learn key facts about these features, access 155 geologic map layers, and even record your observations in the field. You'd be surprised how easy it is to become familiar with some of the major geologic formations where you're hiking.
If you're like me, you're moderately interested in rocks, but find it difficult to learn about the geologic features you come across on your outdoor adventures. Maybe you can tell the difference between igneous or sedimentary rocks, but beyond that, things quickly get more complex. Rockd makes it super simple to identify what type of rocks you're seeing, some interesting facts about them, and how to recognize them in the future. Even better, it also provides a list of likely fossils and minerals in your vicinity, too.
4. Skyview (Android, iPhone, free and paid versions)
You've had a long day on the trail, the tent is pitched, and the dishes have been washed — it's time to sit back and enjoy the phenomenal stargazing opportunities you get in the wild. But sometimes it's difficult to identify more than the Big and Little Dippers (and occasionally Orion).
Skyview makes it easy to find and learn new constellations — and challenge your friends to find them, too.
Simply point your phone at the night sky to identify stars, constellations, satellites, asteroids, and more. The animations in the app make it kid-friendly and a bit easier to understand what the constellation represents, though the app designers have taken some artistic liberties. One handy feature is that the app can also guide you to finding a specific constellation or star in the sky, too.
The free version is enough to keep you occupied stargazing beside your campfire. But if you really want to go above and beyond, the premium version for $29.99/year offers access to more stars, live sky tours, and other content to identify even more night-sky phenomena.
5. Seek by iNaturalist (Android, iPhone, free)
Similar to PlantSnap, this app uses your phone's camera or photo library to identify a plant or animal for quick identification. What makes Seek so great, however, is how fun it is to use: you can track your plant and wildlife observations over time, earn badges for your identification, and even participate in challenges the organization puts on.
From butterflies to bees, mushrooms to mammals, Seek is super versatile at identification because it's built from iNaturalist. The iNaturalist community (which is also a separate app) is made up of citizen scientists, biologists, and conservationists that gather and confirm users' observations. Some of the data is then used for research projects, too. That means that every identification doesn't just help you understand more about the natural world — it's helping the scientific community understand nature better, too.
Looking to Learn More on the Trail?
Whether you're identifying animals and plants or rocks and constellations, these five naturalist apps are sure to help you feel more connected to the natural world on your next backpacking trip. And who knows, you might even impress your friends!
If you'd like to take your naturalist skills to the next level, check out Wildland Trekking's guided trips. Our guides can provide a wealth of information about natural history, geology, and the cultural history of the area you're adventuring.
While naturalist apps will always be helpful in the field, having a knowledgeable guide is truly invaluable. Schedule a spot in one of our upcoming trips to learn more about the natural world — you won't regret it.