Gear Specifics and Pack Weight
Learn about the gear we use on Wildland trips and how much packs weigh
Wildland Trekking's hiking and backpacking tours are all-inclusive. Along with transportation, a professional guide, permits and fees, meals and more we also provide nearly all necessary gear. Included gear includes backpacks, trekking poles, tents, sleeping bags, sleeping pads and specialty items like bear safety equipment, rodent-proof containers, and seasonal trekking crampons.
Below you'll find a general list of the types of gear we provide, as well as a breakdown of the average weight of packs on Wildland trips. The gear issued on your trip may not be these exact models or brands, but they will be very similar and of equal or better quality than what's described on this page. BREAKDOWN OF BACKPACK WEIGHT/ITEMS
Wildland Trekking backpacking trips are self-sufficient excursions where we carry everything we need for the duration of the trip. That includes gear, food, clothing, water and more.
Base Weight*
"Base weight" is the weight of all of your gear minus consumables like food, water, and fuel. If you choose to use equipment provided by Wildland Trekking, here is an approximate weight breakdown of the base weight:
Backpack (4-5 lbs, avg 4.5 lbs)
Sleeping pad (avg 2 lbs)
Sleeping bag (1.5-4.5 lbs, avg 3 lbs)
Tent (4-6 lbs, avg carrying weight of 3 lbs)
Personal clothing and accessories (8-12 lbs, avg 10 lbs based on packing lists and recommendations in trip packets)
TOTAL: 22.5 lbs
* Wildland
guided backpacking trips
include durable, high quality – but not lightweight or ultralight – gear. Guests are welcome to bring their own gear which can reduce pack weights in some cases. The most common item guests bring is a sleeping bag.
Read more
about bringing your own sleeping bag.
Consumables
This category includes water, meals, snacks, electrolyte mixes…etc. As we eat and drink throughout the trip, this weight decreases.
Water (2-4 liters, avg 3 liters: 6.6 pounds)
Share of group food, could include some gear (5-7 pounds, avg 6 lbs)
TOTAL: 12.6 lbs
Average Total WEIGHT
Average Starting Weight: 35 pounds
Average Finishing Weight: 27 pounds
Factors That Affect Backpack Weights
Backpack weights range from 25-45+ pounds, based on many variables, including:
Length of trip (shorter trips = less weight; longer trips = more weight)
Climate, season and weather forecasts (warmer = less weight; colder = more weight)
Bear canisters (required in some areas; bear canisters = more weight)
Dry camps (on some desert/canyon trips; dry camps = more weight)
Individual decisions on what to pack (more items = more weight)
Specific Gear Items

BACKPACKS
Multi-day Backpacks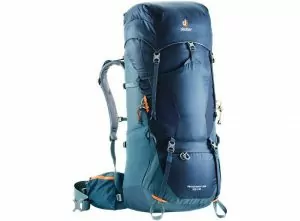 Brand
Deuter
Sizes
3500-4500 cubic inches
Weight RANGE
4lb 2oz – 5lb 10oz

TENTS
TENTS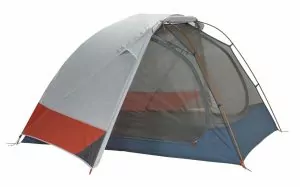 Brands
Kelty and Big Agnes
SIZEs
1 person and 2 person
WEIGHT RANGE
4-5 lbs

SLEEPING BAGS
SLEEPING BAGS
Brands
Kelty, Big Agnes, Mountain Hardware
TEMPERATURES
0-45 degrees fahrenheit
FILL
Synthetic
WEIGHT RANGE
1.5-4.5 lbs

SLEEPING PADS
SLEEPING PADS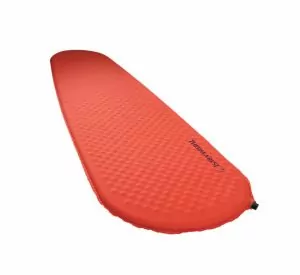 Brand
Thermarest
LENGTH
Long (77 inches)
WEIGHT
2 lbs

TREKKING POLES
TREKKING POLES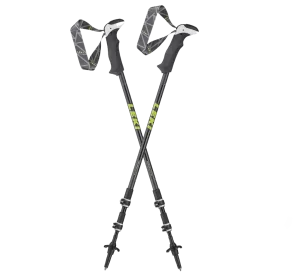 Brand
Leki
LENGTH
Adjustable
WEIGHT
1lb 4oz for a pair