Welcome to Wildland Trekking
Four key factors set us apart from other adventure and hiking companies.
All Inclusive Trips
Wildland hiking tours allow guests to focus 100% on the hiking experience. We provide all gear, meals, transportation, professional guides, permits, fees and much more!
Small Groups
Our hiking trips are always small group adventures, typically 4-12 people per trip. Join a personalized trekking vacation that prioritizes quality of experience above all else.
World-Class Destinations
Our trip diversity allows you to enjoy the world's inspiring landscapes in a variety of ways and at different times in your life, and we hope you'll sample them all!
The Best Guides in the Industry
These extraordinary men and women have the ability to turn a great get-away into an unforgettable, inspiring - and sometimes truly life changing - adventure.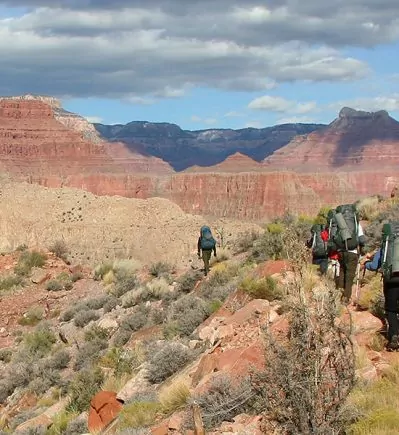 Check out the current list of discounted tours
Save on a Discounted Tour!
Interested in enjoying one of our premier adventures, and saving 15-25% on the cost? See our list of discounted hiking and backpacking tours. Often these trips are coming up fast and require some flexibility with scheduling, but if one works for you it can pay off. Feel free to call us at 800-715-HIKE (4453) with any questions!
See Discounted Tours World-Class Hiking Destinations

We operate premier hiking tours all over the USA from the deserts, to the canyons, to the mountains, to the seashores and beyond. We also operate internationally to life-list destinations like Kilimanjaro, Iceland, the Alps, Peru, Patagonia and more world-class hiking destinations.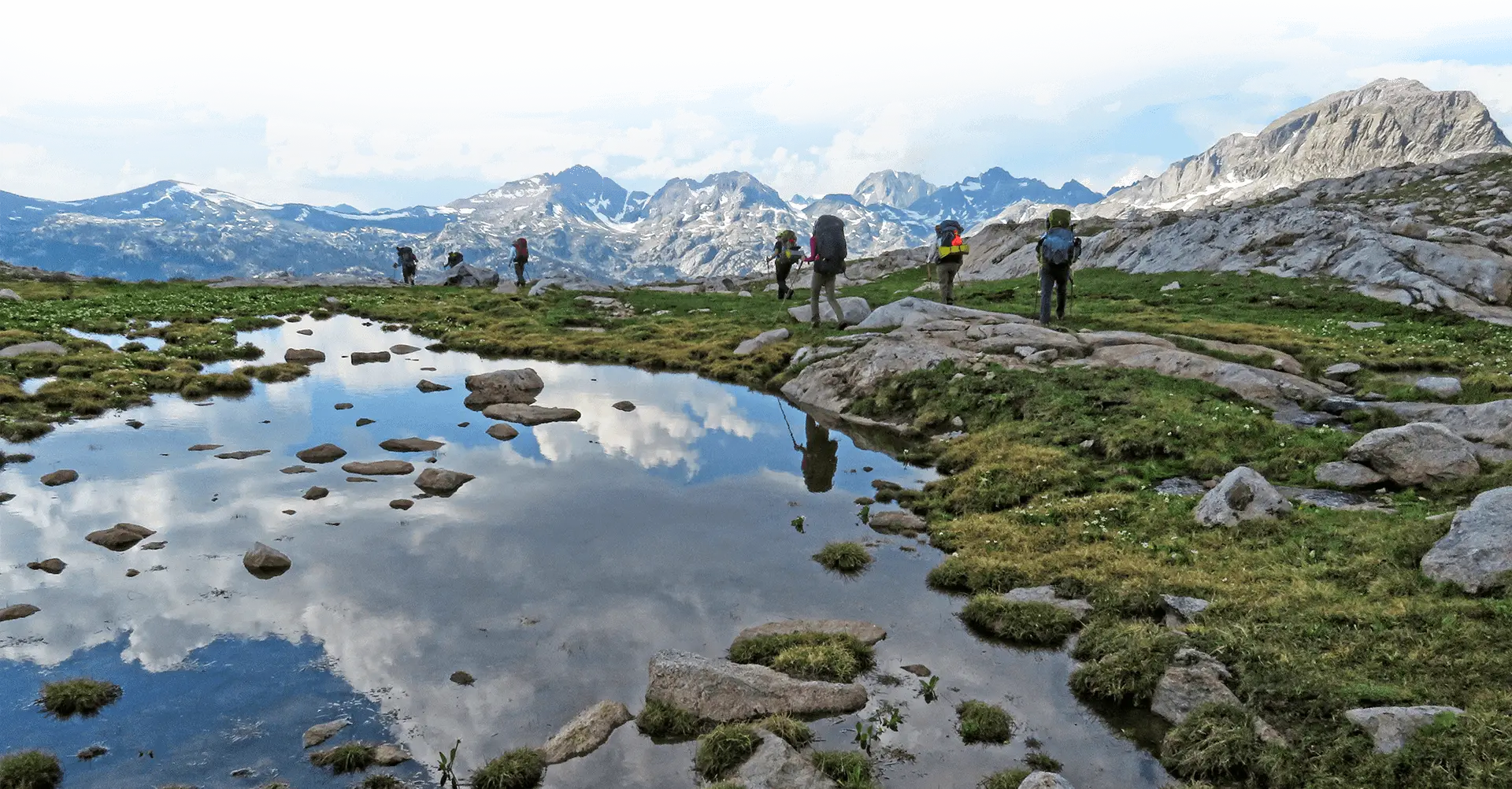 Trip Styles

For people who love to hike and travel, Wildland has something for everyone. For us quality of experience is only second to safety.
We are committed to providing world-class trekking experiences for our guests that go way above and beyond the mass-produced tours so common today.
The Mt. Rainier Inn trip with Wildland was perfect. The Inn was comfortable; the guide was an expert in his field; the pacing was just right to accommodate all those on the trip; the scenery was ideal. If you can go please do.


Why Join a Guided Hiking or backpacking Tour?
10,000+ people join our guided hiking tours and backpacking trips annually, and there are many reasons so many people make this choice.
Hiking with an experienced, trained guide helps to maximize the safety and enjoyment of your trekking adventure. This is especially true if your trip is in an unfamiliar area, which guided trips often are.
A specific hiking or backpacking trip may be on your "life list" and you don't want to purchase all the gear and equipment to do a single trip. In this situation going with a guide service where everything is included provides a tremendous benefit.
Some guests are most interested in learning as much as they can about the area(s) they're hiking through. Guides can bring places to life by sharing stories, knowledge, observations, context and personal passion.
We handle all the trip planning and on-the-ground logistics. This service takes the burden of planning almost entirely off your plate. Additionally you can travel light and have everything waiting for you.
Some guests are new to the outdoors, backpacking, hiking, and/or camping and prefer to go with experts to learn best practices from professionals. Guided trips are an excellent way to get started.
For most guests it's a combination of some or all of these reasons that they join guided hiking tours and backpacking trips. Whatever your reason is, we're ready to help you create the experience of a lifetime.

Explore with our Expert Hiking & Backpacking Guides
For the last 15+ years Wildland has been awing guests with the professional and inspiring service our exceptional guides and staff provide. The secret sauce to our award winning trips is our staff (guides, managers, adventure consultants, drivers and more) who are deeply passionate about wilderness, about adventure, and about sharing those loves with others.
Meet Our Team
Choosing the Right Hiking Trip
Choosing the right trip is a key ingredient for enjoying your hiking vacation. We offer backpacking trips, horse/llama/porter supported hikes, inn-based hiking tours, basecamp hiking tours and day hike tours. For guests looking to challenge themselves and travel deep into the backcountry, a backpacking trip is the best choice. Some people want to explore the backcountry but without heavy backpacks, and for those folks we recommend horse/llama/porter supported trips. Inn-based and basecamp tours are multi-day hiking vacations that showcase the best hikes and highlights of an area and are either inn-based or camping-based, and are great for families, couples, and solo travelers. And, finally, day hikes with an award winning hiking tour company like Wildland are an exceptional way to maximize a short amount of time at one of America's amazing national parks.
Reserve A Trip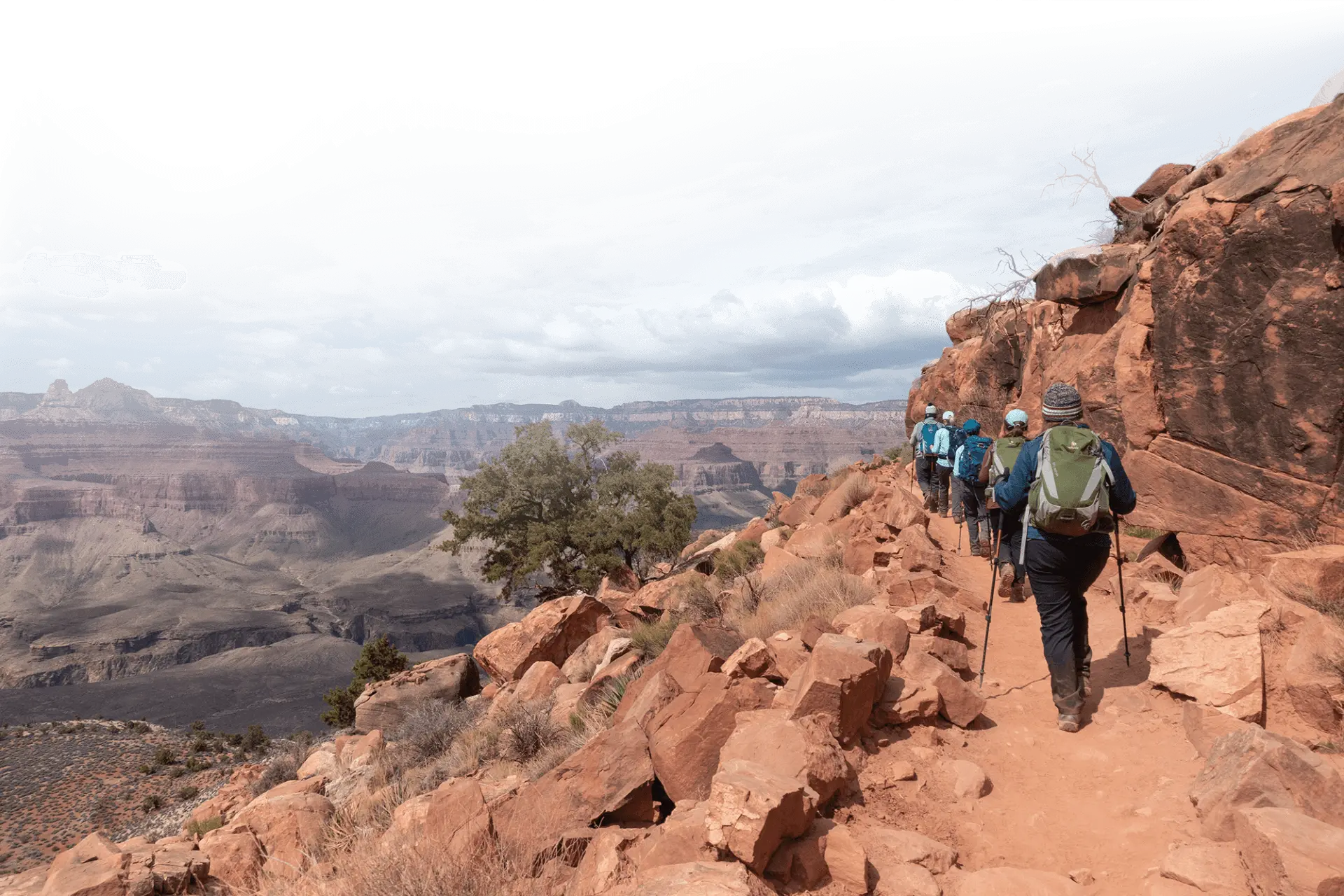 When and Where to Hike
For desert hiking destinations like Joshua Tree and Death Valley, the best seasons are spring, fall and winter. In mountain destinations like Yellowstone, Iceland, the Pacific Northwest, the Alps and others, the best seasons to hike are late spring, summer and early fall. Some destinations are great year round, regardless of whether they are in the desert or mountains; examples are Grand Canyon, Sedona, the Smoky Mountains, Yosemite, Yellowstone (ski and snowshoe tours), Peru, and Ecuador. Winter is, generally, the most underrated season for hiking and backpacking tours in many areas, as it's a spectacular time of year to hike but largely skipped over by many people.
When choosing your next destination, it's important to consider more than just the time of year. You can call us 7 days a week at 800-715-HIKE (4453) to speak with our Adventure Consultant Team.