Ibex Wool Aire Hoodie Review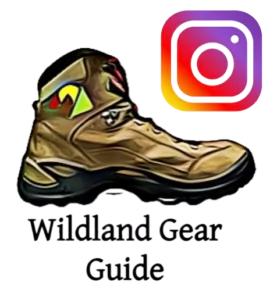 Don't forget to follow us on Instagram for the latest gear news!
Hello hikers! I'm Samantha Cooke, and I lead Utah Hiking Tours and Guided Joshua Tree Hikes with Wildland Trekking. During our winter and early spring seasons, a reliable mid-layer jacket is crucial to ensure I stay warm and comfortable during those chilly desert hikes and camping trips. What's more, as a professional guide carrying a lot of gear, I'm very critical of what gear I take into the backcountry, and every item needs to earn its place in my pack. Therefore, I was delighted to take the Ibex Wool Aire Hoodie into the field to see how it faired in the chilly and harsh desert environment (and during an unexpected blizzard!). 
We'll start off the Ibex Wool Aire review with some basic specifications about this jacket, what unique features it has to offer, and a little background about Ibex as a company. From there, we'll dive into the specifics of my desert testing. So let's see how the Wool Aire Hoodie did!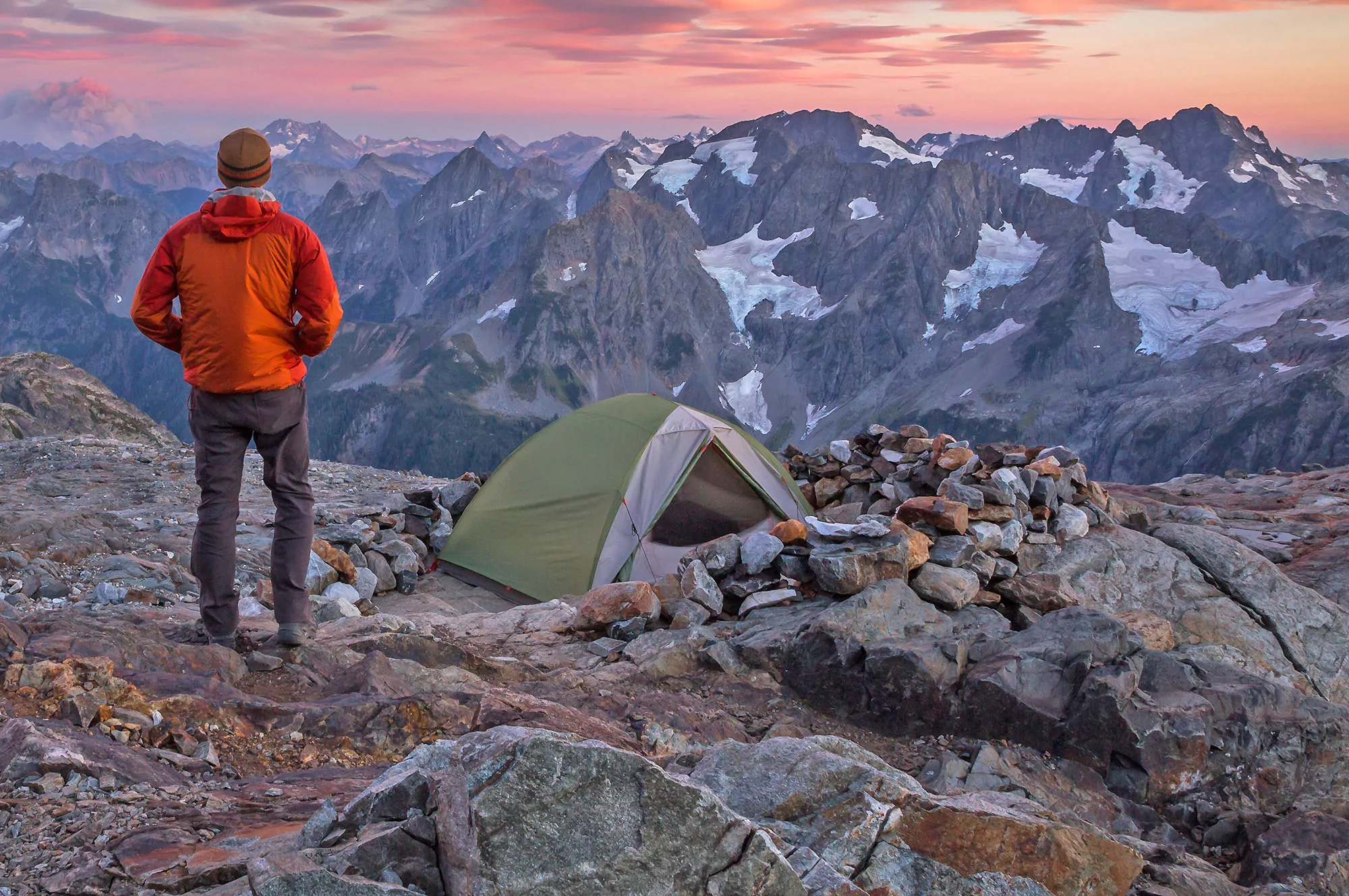 The Ibex Wool Aire Hoodie is a puffy jacket utilizing merino wool fill to keep you nice and warm while adventuring. Let's take a look at its basic specifications to see what the hoodie has to offer. 
Price: $285
Material Information:

Shell: 100% Nylon
Wool Insulation: 80% Merino Wool, 20% Polyester

Hood: Yes
Closure: Full-zip
Thumb Holes: No
Weight: 11.4 oz (Men's Medium) 
Intended Use
The Wool Aire is an innovative garment designed to move light and fast with the wearer while still providing excellent warmth and weather protection. It sits squarely between an ultralight wool sun hoodie and a heavy winter puffy for extreme cold and winds. Therefore, the Ibex Wool Aire is a versatile hiking layer that is ideally suited for the chilly shoulder seasons and cooler summer adventures. From the chilly spring in the desert (where I tested it) to higher altitude adventures in the PNW where the temperatures can drop, the Wool Aire can handle it all.
Notable Features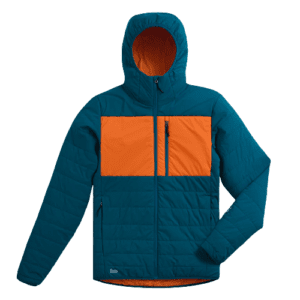 The Wool Aire Hoodie from Ibex includes several innovative features that are worth mentioning to fully appreciate what this hoodie has to offer on a hiking adventure. Let's take a look at these specific features.
Puffy Wool Insulation – provides a unique combination of natural odor repellency, good insulating capability, and consistent warmth even when wet. Most puffy jackets feature either down or synthetic insulation, and Ibex's wool insulation seems to offer a good balance between the two.
Wind and Water Resistant Shell – offers a nice upgrade from classic wool hoodies that lack weather resistance. But here, the Wool Aire can hold its own against your typical quick rain shower or chilly wind. Keep in mind, however, that water-resistant doesn't mean waterproof, and you should still include a dedicated rain shell in your pack.
Ibex Company Background 
Ibex, founded in 1997, focuses almost exclusively on creating high-performing merino wool garments for outdoor adventures. Their supply chain begins with ethically sourced wool from Australia and New Zealand, and all contributing farms undergo regular inspections to verify that land conservation practices are implemented and that all the animals are treated well. Ibex currently has USA-based operations in Vermont and Colorado and goes to great lengths to ensure a transparent and ethical business structure that has already won them several awards and certifications (listed below). 
Ibex Accreditations:
Responsible Wool Standards accreditation
Blue Sign-certified technologies

Avoids Synthetic Microfiber Pollution    

Partners with the Renewal Workshop for all returns and exchanges that cannot be resold    

Recycles and reuses materials whenever possible    

Post-consumer recycled, FSC-certified, and or compostable materials for packaging
THE TEST – QUICK OVERVIEW
Between all of the parks I tested this jacket at, I encountered just about every type of weather. From sun to snow, to wind and rain this jacket encountered it all and it withstood every weather challenge.
On the first day of the Joshua Tree Autocamp tour we got caught in a blizzard to start the tour off right. It was snowing so much that the park actually closed due to the whiteout conditions. I think I was wearing every warming layer I brought, including the Ibex Aire Hoodie. Overall, the hoodie held up great to the rain, snow, wind, and cold temps.
I also wore this jacket on a Best of Utah tour which includes hiking the famous Zion Narrows (in the water) on the first day of the tour. It was early March and the record breaking winter snowpack still had yet to melt. The air temperature was in the low 40s while the water temperature was freezing. A pretty chilly day to be walking in water!
This hike typically takes a while because of the difficulty walking against the current. Also, it can be a cold hike since the canyon is narrow without a lot of full sun and there is always a breeze coming out of the canyon which can be challenging to walk against. Knowing that, I thought the Ibex jacket would be a good layer choice for the day.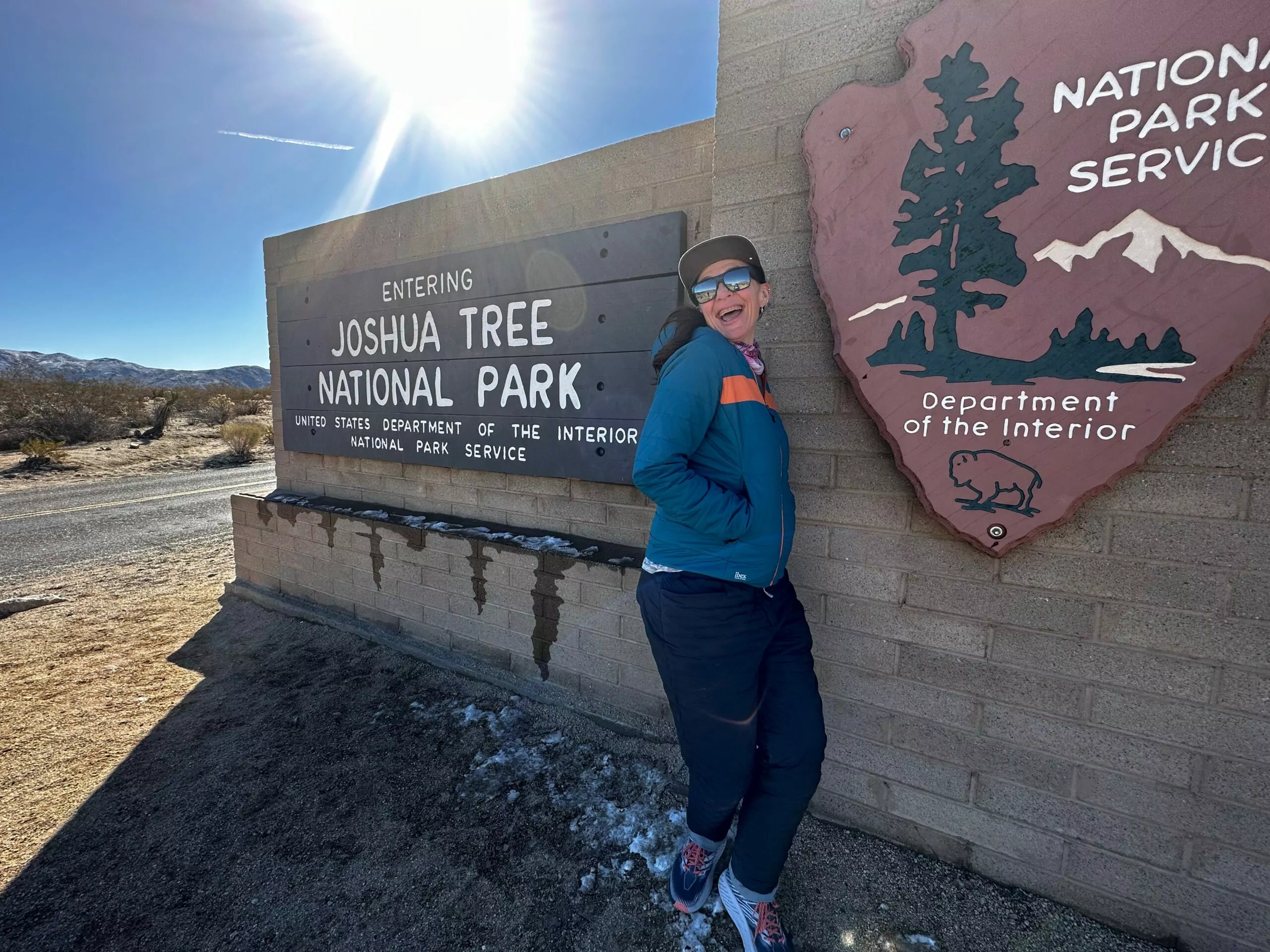 The Review
Now that we've covered the basics of the Ibex Wool Aire Hoodie, it's time to dive into the full review! I'll cover the main performance categories for a hiking mid-layer below, and give the Wool Aire a score from 1 to 5 – where a 5/5 is the best score. I'll also dive into specifics about my testing experience with each category to better explain the thought process behind each score. So let's see how the Wool Aire did!

Durability  – 4.5/5
Overall, the durability of the Wool Aire was fantastically bombproof. I really tried to put this jacket to the test. To that end, I wore this hoodie as we hiked in rocky canyons and encountered blizzard conditions, and it performed very well! The DWR (Durable Water Repellent) coating on the outside did great at keeping moisture out when the snow hit. What's more, when the jacket did get wet, it dried fairly quickly.
Additionally, there were a couple of times I got the jacket caught on some thorns on the trail (I was testing in the desert, after all, and thorns are sometimes unavoidable), and to my surprise, there were no holes or tears in the fabric whatsoever.
The only minor drawback I noticed in this department (hence the 4.5 rating) was that the Ibex logo on the arm started to peel off a few days after receiving it. Zero impact on functionality or performance, but a minor aesthetic hiccup.

Warmth – 4/5
For a tailored fit jacket, this was as warm as they get. Some days I would start with multiple layers underneath just to quickly peel those off and only need the warmth of the Wool Aire hoodie. This jacket quickly became the go-to piece of gear for me, especially since my testing took place during unseasonably cold temperatures in Joshua Tree with a blizzard to emphasize it. So overall, this hoodie did a great job keeping me warm – but not too warm. I also appreciated and noticed how the Wool Aire was able to keep me warm after it got wet.
My only critique worth mentioning is that I wish this hoodie was slightly longer so it would cover my backside a little more and do a better job retaining heat. Other than that, this is a very warm jacket.

Packability – 5/5
Considering the warmth and weather resistance offered by the Wool Aire, this jacket was super packable. I was able to stuff it into the breast pocket and zip the pocket closed. It packs down to about half of the size of my current, comparable jacket.
Furthermore, the Wool Aire could stuff in the side mesh pocket of my backpack for easy access on the trail or simply tuck under the lid of my backpack without it sticking out too much. Finally, after being crammed into the bottom of my pack on multiple occasions, the jacket would go back to its true form in a matter of minutes with no wrinkles. So top points to packability!
Weight/Bulk – 5/5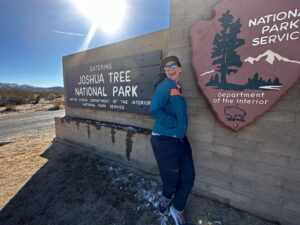 In terms of weight, the jacket is pleasantly light. It doesn't even come close to weighing a pound which is fantastic for my overall pack weight – especially on backpacking trips where weight is paramount. Also, I'm doubly impressed by the low weight when I consider just how much warmth the Wool Aire Hoodie offers.
So all and all, I could easily build this jacket into my standard field clothing selection for the trail, both while guiding and on personal trips – which is high praise since I'm very selective of my personal gear! Honestly, the warmth-to-packability ratio for the Ibex Wool Aire is unmatched.
Overall Comfort and Sizing – 3/5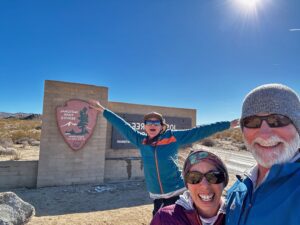 I thoroughly appreciated how warm this jacket was while being exposed to very cold temperatures. The first time I tried the jacket on, I noticed how great the insulation was, and there were times during the testing phase when I would only wear the Ibex hoodie, and I was comfortably warm. The wool serves as a great insulating layer, and the lining material is very comfortable. So for the feel of the hoodie and performance, I have no complaints whatsoever. However, the overall fit of the jacket was not my favorite.
I am a pretty stout woman with broad shoulders and a big, six-foot, German frame. A women's large is my typical sizing and is fairly consistent across the board. But the large size of the Wool Aire Hoodie felt distinctly small (more akin to a medium), and when I stretched my arms to the sides, the hoodie hem came up above my belly button. It also felt uncomfortably tight across my back and shoulders.
I was able to quickly send it back for a bigger size. Upon receiving the XL, I felt more comfortable with the fit, but it was still a tad more snug than I typically aim for. So, all in all, it's worth noting that the Ibex Wool Aire hoodie has a distinct (almost aggressive) trim and athletic fit. Therefore, pay extra close attention to their sizing guide, and I highly recommend sizing up if you're unsure of which size to order.
Price – 2/5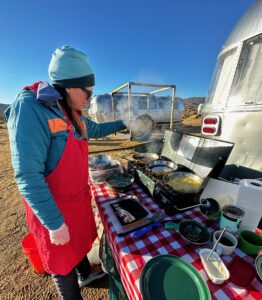 While it has been such a privilege to test this jacket, I would be slightly hesitant to buy it at the sale price of $285.00. Spending that much on a jacket is a major investment. I liked this jacket very much, but the tailored fit was slightly off for me and makes the high price a tough sell in my book.
However, if a slim athletic fit is your jam and you're willing to make a significant investment in a solid mid-layer that can give you reliable comfort for most 3-season adventures (and mild winters), then the Wool Aire may well be worth it.

Overall Quality – 4/5
I felt really fancy wearing this jacket. Ibex is a great company that makes high-quality wool garments. This was the first time I wore more of a form-fitting jacket. I was able to wear it on the trail during the day and to a nice restaurant at night. Also, the color patterns that Ibex offers for the Wool Aire are fantastic and look great.
The other feature I liked about this jacket was the size of the pockets. Both of the hand pockets and the internal chest pocket was oversized to fit gloves, a hat, and other "go-to" personal items. They were very spacious. What's more, the glide of the zippers worked really well – they hardly ever got snagged, and they all slid well.
The feel of the fabric was soft against my skin. Upon first receiving the jacket. I initially questioned the durability of the soft fabric, but through the testing phase, I was proven wrong about how durable the soft fabric is. I felt like I was under a lofty down blanket when I wore it, and I could simply feel the high-quality construction of the Wool Aire. Overall, I loved wearing this jacket at every opportunity I had.

Weather-Proofing and Moisture Control – 5/5
Even though this is not a rain jacket, this jacket held up to the rain and snow really well. During all of the wet days I tested it, it kept me warm and dry. I kept checking to see when I would feel wet, and I never did. Really great weatherproofing – I was shocked!
For one test, I wore the Wool Aire while hiking up the Virgin River narrows in Zion National Park. Knowing that the canyon often has a stiff wind in the morning, I decided to test the jacket against the chilly, whipping wind, and I'm glad I did! While my lower body was freezing from walking in the cold, waist-deep water at points, my upper half was warm, dry, and protected from the wind with this jacket. We had the perfect example of that biting, frigid wind that seems to cut right through you – but with the Ibex Woold Aire, I was completely protected.
As far as moisture control goes, I again have nothing but positive experiences. When the rain or snow hit us, the Wool Aire never got completely saturated and always dried quickly afterward. Conversely, when I was hiking hard and building up some heat, I checked the inner lining of the coat and never encountered any moisture buildup on the inside. Therefore, the Wool Aire seems to perfectly walk the line between breathability and shedding excess moisture while still offering a strong barrier against rain.
Bringing it Together
We've talked about a lot of aspects of the Ibex Wool Aire in this review, so let's sum it up. The Wool Aire is a phenomenal layer for hiking and outdoor adventure that offers remarkable warmth in a surprisingly lightweight garment that also includes excellent odor control and good weather resistance. However, I found the sizing to be a little too fitted/trim, and the price a tough sell for budget-conscience hikers.
Pros: 
Excellent warmth retention – especially for such a lightweight layer
Superb quality and durability
Easily packable for hiking
Effective DWR coating to keep light rain and precipitation at bay
Good moisture control
Snazzy colors
Cons: 
Very trim and athletic fit runs small and may not be for everyone
Pricey
Merino Wool – What's The Big Deal?
Merino wool brings a lot of benefits to the adventure garment niche. Let's take a closer look at this material to better understand what it offers and why it propels the Wool Aire to the front of the mid-layer pack.
First and foremost, merino wool is a natural fiber procured sustainably from merino sheep. In Ibex's case, all their wool is sourced from sheep in Australia and New Zealand. The wool is thick and exceptionally warm, making it ideal as an insulating material. However, this barely scratches the surface of its benefits.
Merino wool is also naturally anti-microbial. This means odor-causing bacteria have a hard time growing in wool, which in turn automatically allows the material to repel the bad smells that often develop after an intense hiking day. This anti-microbial benefit is due to merino wool's excellent breathability and moisture-wicking properties.
Wool naturally wicks moisture away from your skin and is also relatively quick drying. Put these advantages together, and we have the perfect material for outdoor adventure that will keep you cool, dry quickly, provide excellent insulation, and keep bad smells at bay.
Final Thoughts
My testing showed the Ibex Wool Aire Hoodie to be an exceptional mid-layer puffy. The unique wool insulation kept me surprisingly warm during equally surprising winter conditions in Joshua Tree National Park, which included a blizzard and biting winds. Throughout all these tough weather conditions, the Wool Aire stood firm and kept the warmth in and the rain/snow out. What's more, sharp desert thorns couldn't put a dent in this jacket's tough material while it still managed to be light enough for packing and hiking. Therefore, the Wool Aire has easily won its spot in my go-to hiking gear lineup, and I highly recommend it to almost anyone looking for a reliable and effective mid-layer.
I say "almost anyone" based on two critiques that my testing revealed. First, the Wool Aire has a very trim and athletic cut. This may be ideal for some, but I found it slightly restrictive even when I upsized, and it limited the number and type of layers that I could wear under it. So certainly review Ibex's sizing guide closely, and be aware that the Wool Aire will likely feel snugger than your typical jacket. Lastly, the price tag for the Wool Aire is significant and makes it a noticeable investment in your hiking gear wardrobe. I found nothing (apart from the small sizing) to indicate that it's not a first-class garment, and I'm sure that the Ibex Wool Aire will serve you well season after season, but be ready for that steep investment in order to reap those benefits. More budget-minded hikers, however, may need to look elsewhere for a low-cost mid-layer.